Do you spend a lot of time preparing competitive or industry specific reports on Facebook brand activity? If you do, you know how tedious and repetitive this task can be. Every time you do it, you think you'd rather be spending this time on something more productive and delegate report preparation to someone else. Well, now you can. Just delegate it to NapoleonCat.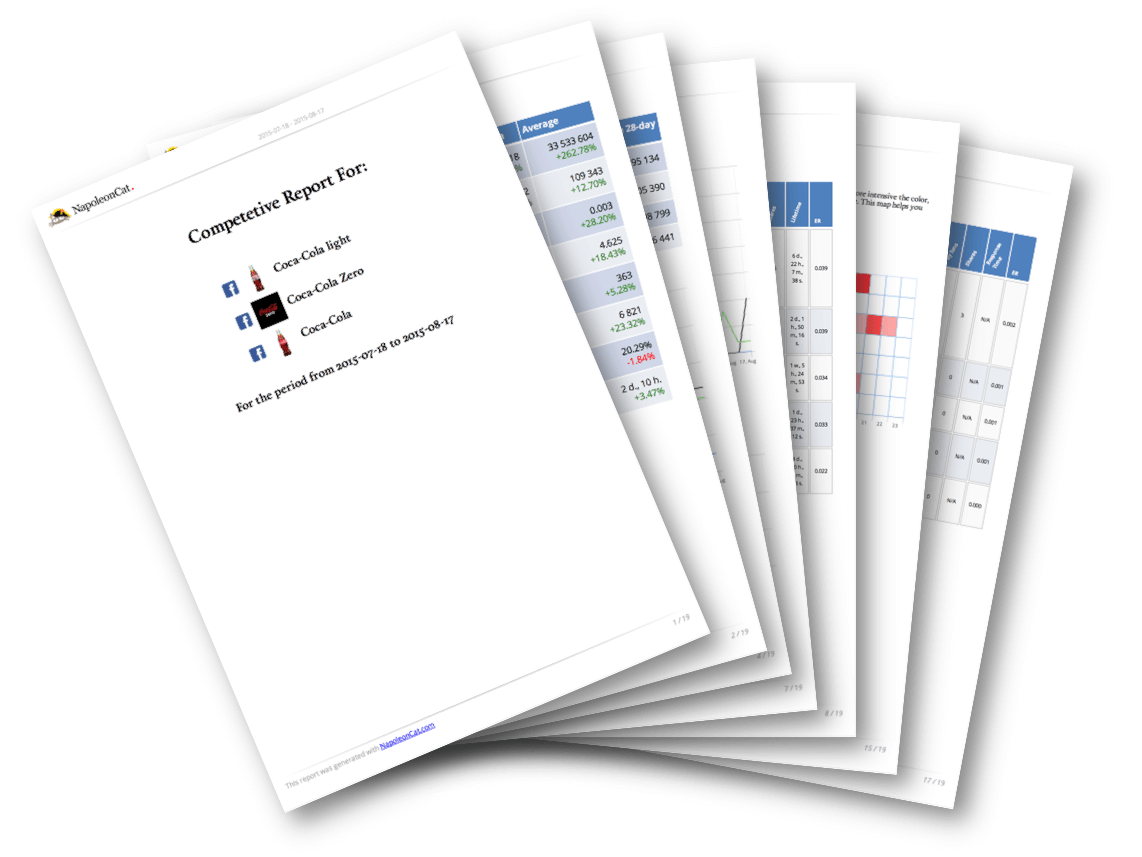 With the introduction of automatic comparative reporting you can generate PDFs for as many as eight Facebook pages. It will include all the important KPIs on engagement, reach, content strategy and client service. The report will also reveal the most engaging content published by brands as well as their fans. All this with just a few clicks:
1. go to "Reports" section in your destination project,
2. choose "Create new report",
3. choose the profiles you want to compare, modify date range if necessary and click "Generate",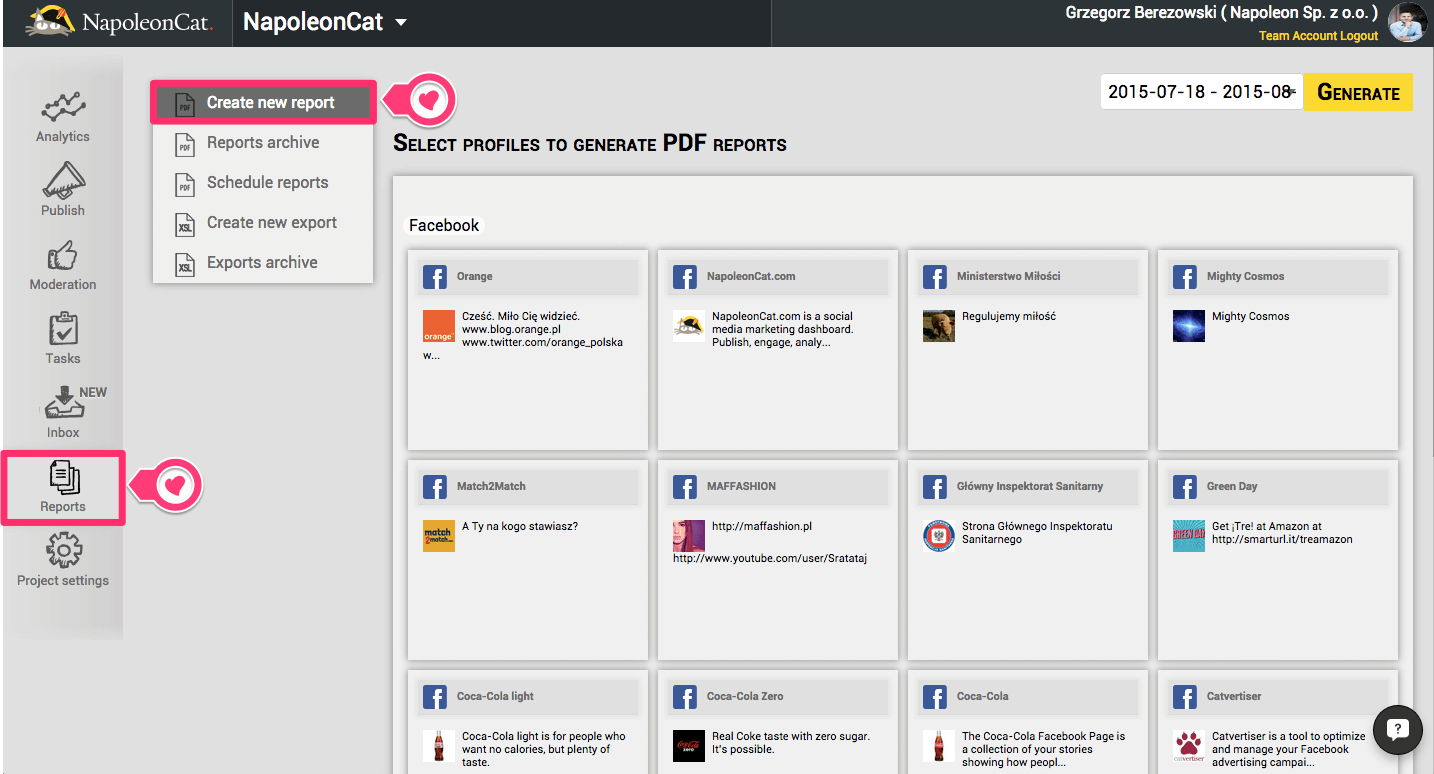 4. go to "Reports archive",
5. from the list of reports choose the one you've just generated,
6. click "download" to save the PDF file on your disk.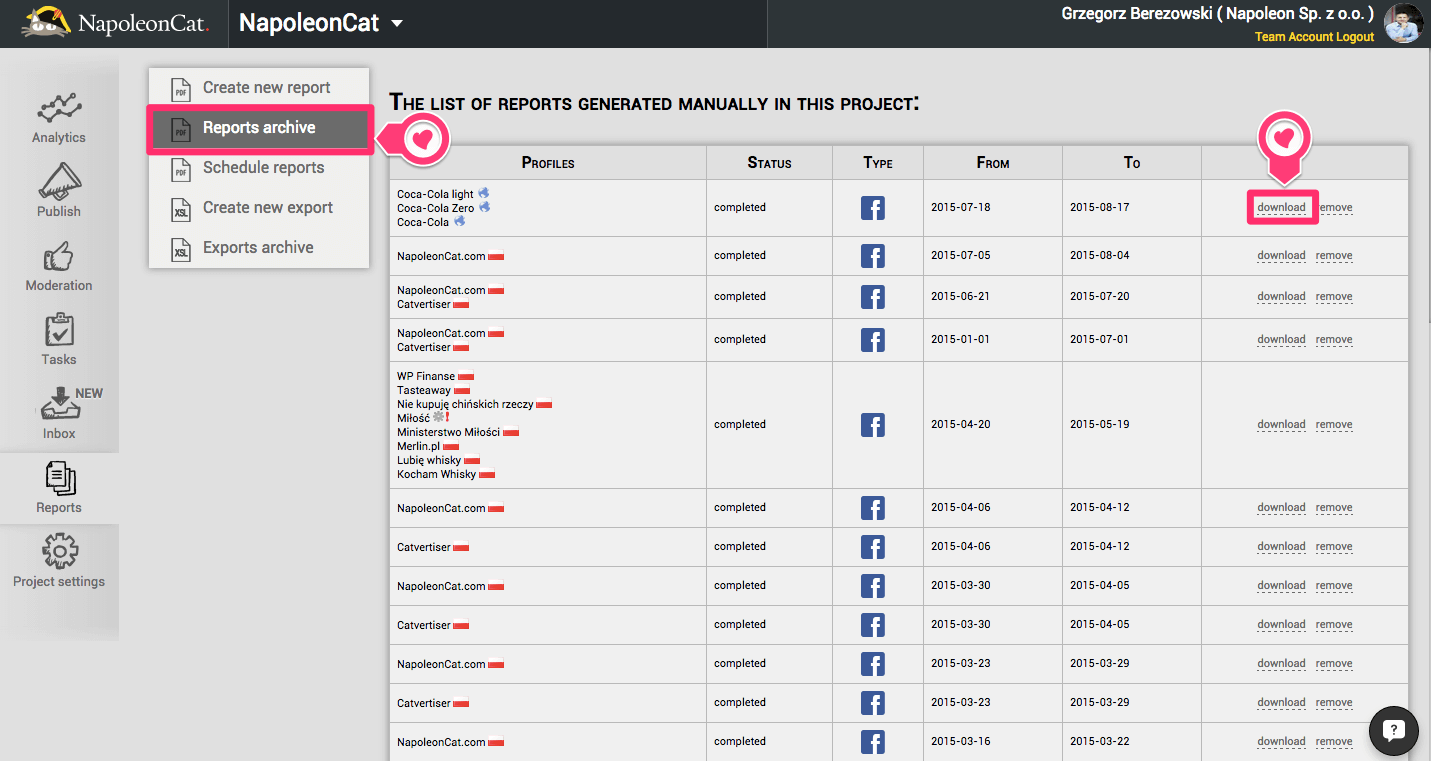 That's it. Your report is ready to send to your boss or your client. Of course, you can also generate similar reports for single Facebook pages and even schedule them to be automatically sent every week or month to a designated e-mail address.
We hope this will make your social media work more pleasant and effective. If you have any comments regarding this feature don't be shy to drop us a line at hello@napoleoncat.com. And if you still don't have an account, sign up for a free trial now.