Social media is great for sales these days. But what it's also great for – that brands sometimes forget about, even though it's kind of the original idea behind social media – is building communities.
Let's take a look at why you should make building an engaged social media community for your brand a part of your digital marketing strategy – and how to do it.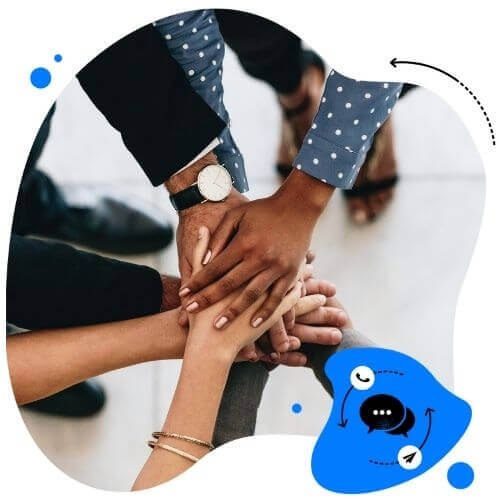 Social media moderation tool for teams
Moderate all comments and messages from one dashboard, individually or in a team – with an all-in-one social media tool (Instagram DMs and ads included!)
No brand is an island
First off, to run your business, you need customers (I know, thank you, Captain Obvious. You're welcome.) And you probably have all kinds of customer acquisition channels figured out for your brand, ROI calculated, and all that.
But one of your best bets? A social media community built around your brand, of people who are invested in it in one way or another. And people who simply like you.
In marketing terms, they're the people in your target audience – your ideal customers – already in your marketing funnel. Which means that getting them to buy from you is a much shorter process – and much more effective.
Also, much more cost-effective – which is always the case when you're marketing your products or services to the right customers instead of burning your ad budget on random eyeballs.
Plus, it's also a great way to increase brand visibility and build brand awareness.
The thing is…
Building a social media community is not an overnight thing
Yes, a social media community can be your super-effective source of:
qualified leads,
repeat customers,
brand ambassadors,
recommendations,
engagement,
user-generated content,
and so much more.
But it's also one of those things in marketing that take time and effort to build. (Totally worth it, though.) So it's not an instant win – more like a long-distance run.
Here are a few tips that could help you get started, followed by a few examples of engaged brand communities I think you'll enjoy.
How to build a community on social media
Let's take a closer look at how to build an online community using your brand's social media channels.
Target the right people
A.k.a. know your customer. This is, of course, relevant to any marketing activity. And, highly likely, building an engaged social media community of people who are not the right fit for your brand is impossible, anyway.
So make sure you're directing your marketing message to those who are ready to engage with it.
Also, get to know the people who become a part of your social media community. In practical terms, this might include doing things like tagging the people who are your most active fans and loyal customers in your social media engagement tool or your CRM. This way, you can manage customer service on social media more efficiently, and you'll know customer history at first glance.
(Btw, this is how you can tag your fans or followers if you're using NapoleonCat.)
Another benefit is that if you know your audience well, you'll also know what kind of customers you don't want. (OMG, you can NOT want customers? Yes, you can!) But that's a longer story about positioning and branding in general.
Suffice it to say that avoiding people who are not your target audience can actually help you build stronger relationships with those who are. (After all, nothing is for everyone.)
Talk to them
A.k.a. be both proactive and responsive.
Research your audience to find what gets them to talk (monitoring your social media analytics or checking on your competitors is where you can start.) Ask the right questions that spark conversations in the comments. And, never, ever forget to reply when they do engage. (That's a huge community-building opportunity missed right there.)
Don't ghost them, and don't make them wait for days until you reply. Yes, this is definitely the hard part of community management. But c'mon, if you're building an engaged social media community, you have to engage, too. What a relief you can automate some of the tasks around it to make it easier.
For one, use a social media management platform. Tools like NapoleonCat's Social Inbox will let you gather all of your social media interactions (comments, private messages, etc.) in one place.
Meaning you'll be able to monitor all the conversations, delegate replying to comments to your team members, and always respond on time.
NapoleonCat's Social Inbox supports TikTok, Facebook, Facebook Ads, Messenger, Instagram, Instagram Ads, LinkedIn, Twitter, YouTube, and Google My Business.

You can test for free here, no credit card required 😉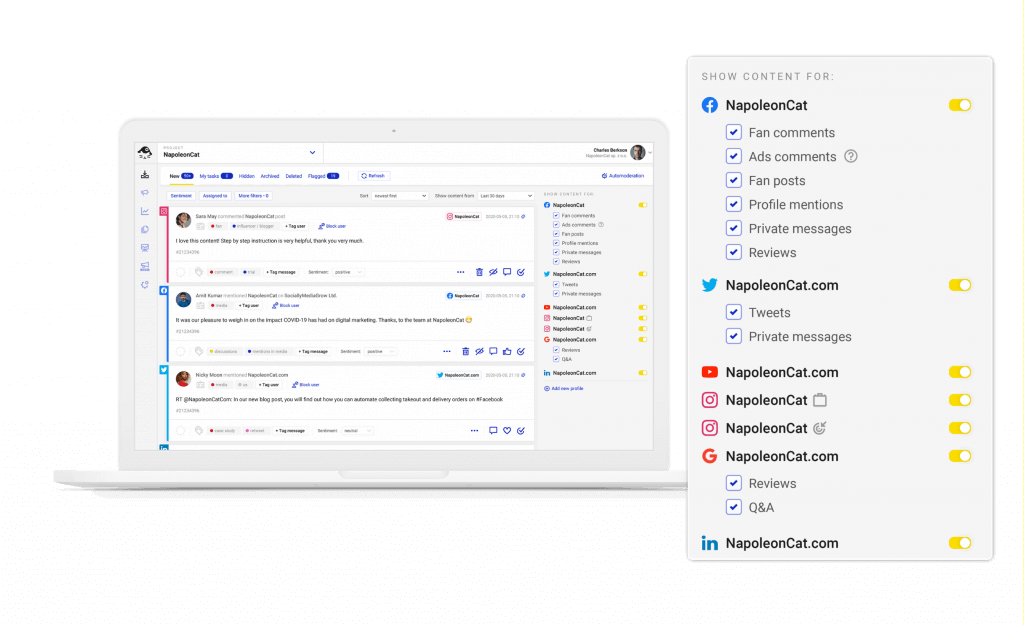 Engage with what their posting – on your pages but also when they mention you on their own profiles. (P.S. If you have a global audience, NapoleonCat will automatically translate comments and your replies.)
Automate replying to frequently asked questions – like when people ask you about prices, opening hours, or product sizes. This way, you'll gain much more time to engage in those conversations that require your undivided attention. (Based on data from our customers, setting smart auto-replies in NapoleonCat can help cut down the time by as much as 66%.)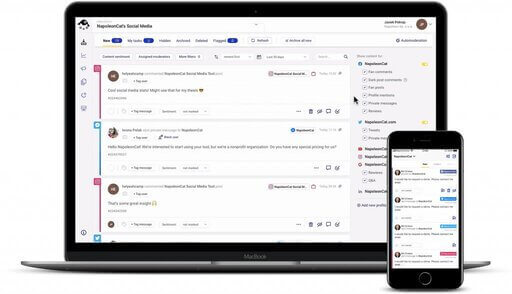 Build your social media community with one tool
Manage all social interactions from one view. Reduce response time with an all-in-one social media tool.
Encourage them to start the conversations
This could be in a Facebook group or a content-sourcing competition on your Instagram account, depending on your audience and the industry you're in. Here are some examples:
If you're an eCommerce store, organize a contest where people post photos with your product or answer a question in the comments. You can also come up with a hashtag they can use to post their content showcasing your products and how they use them. Then reshare their content on your profiles.
If you're an NGO, create a hashtag people can use on Instagram or Twitter to post about the cause you're supporting and raise awareness. Respond to them to keep the conversation going.
If you're a B2B company, create a Facebook group dedicated to your area of expertise to attract prospects and – yes – create a professional social media community.
These can all be excellent sources of ongoing user-generated content for your brand that you can reshare on your profiles. People like seeing other people use and recommend your products or services more than hearing it from you, so it's a super-effective word-of-mouth marketing tactic.
And while you're doing it, don't forget to look for (and tag) the most engaged users and reward them for their engagement.
Keep your social media profiles a safe space (and a nice place)
It would be naive to think social media is just engaging discussions, positive reviews, and smiling emojis. That's why managing your social media community and moderating the discussions is so important.
Nobody wants to engage in discussions with trolls or spammers and hate speech involved. And it's your job to take care of them when they happen (which they probably will at some point.)
Again, there are tools out there that'll help you keep an eye on and react quickly to what's going on. And in this case, using a social media automation tool like NapoleonCat will take care of some of it for you, e.g.:
Automatically remove spam and profanities based on defined keywords
Automatically hide comments with links from under your Facebook and Instagram ads
Automatically hide or delete offensive comments on organic posts & ads
If there are negative or sensitive comments that need to be addressed, automatically redirect them to designated team members.
Plus, managing a social media community is a much less stressful job if you don't have to dread tons of spam or hateful comments when you open your laptop in the morning. (I get flashbacks even as I write this.)
Be honest with your social media community
Many brands have the tendency to treat social media just like all other marketing and sales channels – you know, push the ad, wait for the conversions, and not ever hear what your customers think about it.
Obviously, that's not the way to build any community. If you care about creating an engaged social media community for your brand, you need to make it worth people's while.
And that also means being ready for difficult situations when things go wrong, being ready to own your mistakes, and generally, just being an honest human being.
I mean, you talk to them as a brand, but there are always people behind the brand. There's always someone responding to a comment or publishing that social media post. So don't be afraid to show up for those you're engaging.
Social media *is* a conversation – and that's something you should never forget if you care about building a true community.
Examples of brands that built successful social media communities
Let's take a look at some concrete examples of brands that built their loyal communities on social media.
Glow Recipe and their Glow Gang
Glow Recipe offers skincare products and they've built an entire social media community "celebrating diverse beauty through self-care and expression".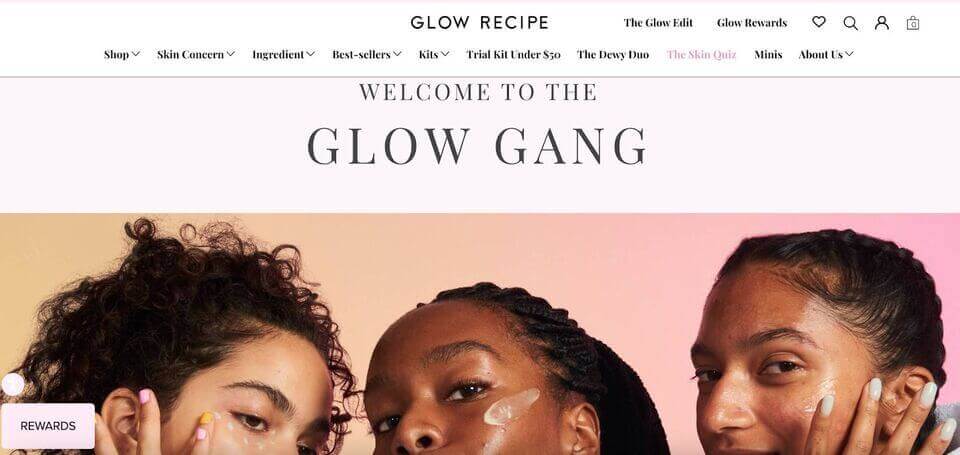 How do they do that?
First off, they offer certain perks for joining their Gang, including:
early product testing opportunities,
invites to events,
exclusive merchandise and free products.
What the brand asks for in return are product reviews and engagement in the comments (they have a separate Instagram account just for the Gang.) Which is a great way to build an engaged community and a loyal fan base, while also positively impacting product sales.
Blue Bottle Coffee
Blue Bottle is already an iconic brand for US specialty coffee lovers – and another great example of how to stand out in a pretty crowded market and basically become synonymous with a market category (in this case, the so-called third-wave coffee). And one of the reasons for that is how they've built their community around their brand.
Because, when you think about it, "coffee is community" (their words – and what a great way to celebrate not just coffee, but the people, too.)
Blue Bottle simply nailed their coffee shop marketing strategy. They've managed to introduce artisanal coffee to new customers and engage them by creating lots of helpful content around all things coffee – from beans to the brewing process and the different brewing methods.
Some of the other things they do are:
artist collaborations
promoting sustainability in the coffee industry
running social media accounts for their international branches, like e.g. Blue Coffee Hongkong.
(Which suddenly makes me want to go and grab a cup – give me a sec.)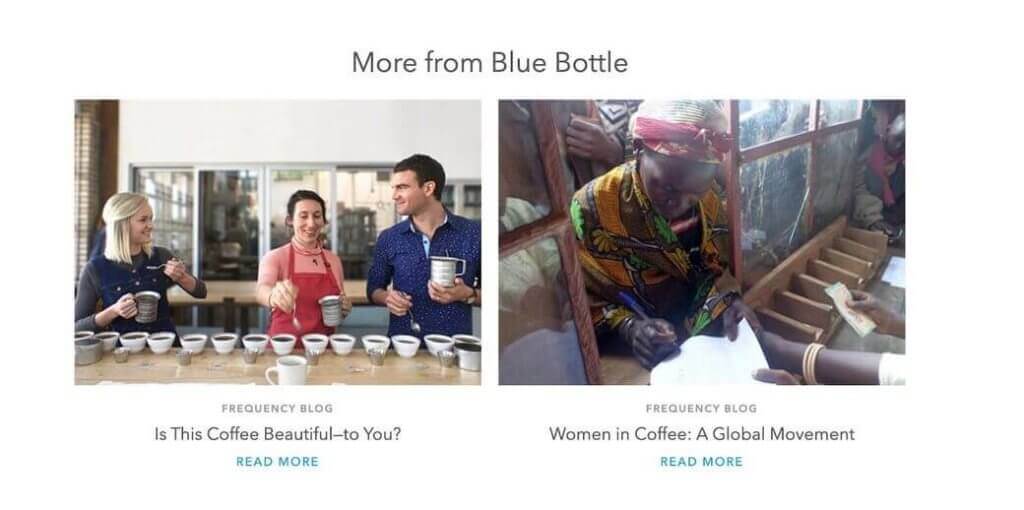 (Right, let's move on.)
The Bored Ape Yacht Club
Have you been wondering what's up with all the apes on Twitter? 😉
Let me tell you real quick. To quote their website, The Bored Ape Yacht Club is a "limited NFT collection where the token itself doubles as your membership to a swamp club for apes".
In short, this is the new way to build an online community on social media 😉
What The Bored Ape Yacht Club does is sell NFTs, each in the form of an image depicting an ape with different traits and visual attributes, owned by such celebrity personas as Jimmy Fallon, Steph Curry, and Post Malone.
And it's an interesting case since people are actually becoming part of the community by the sole act of buying the image and then changing their social media profile photos.
(Although, of course, we can't ignore the fact that we're talking about cryptocurrency here, so for many, this is also a way to invest their money.)
And let's face it – being able to sell what essentially are ape images people queue for, sometimes willing to pay millions of dollars, does require a business idea (check), good timing (check), some luck (check), and… a community. And if you make your business idea the community itself, it's essentially brilliant.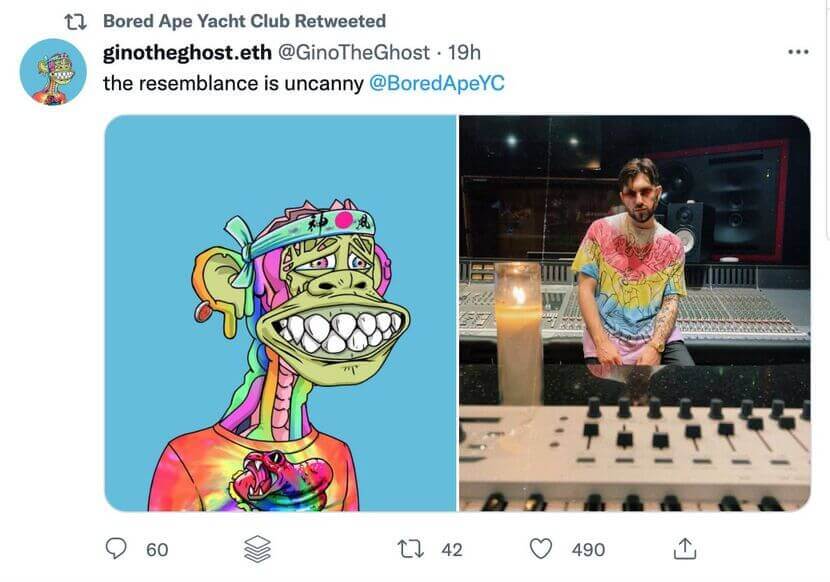 Since the very nature of what The Bored Ape Yacht Club is selling is digital and social, it's easy for them to reshare their customers' content (which they do on their profiles).
They're actively present on Instagram, Twitter, YouTube, and Discord. They also released (also very popular) merch, and organized events for community members.
So, who (and where) are your people?
As you can see, nothing really beats an engaged social media community. It's a way to accomplish all sorts of things, from brand awareness to increased sales. And business aside (though, we're all here focused on business), it's also a great way to enjoy marketing.
Which is what I wish on any social media specialist and community manager out there. 😉
PS. For easier community management on social media, we recommend you try NapoleonCat for free (no credit card required 😉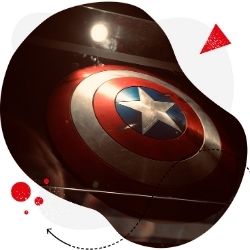 Protect your social media from hate & spam
Set up Auto-moderation rules and protect your socials from hate speech, inappropriate comments, and spam – with an all-in-one social media tool.
You may also like: