Can't think of new content for your brand that actually works and engages your customers? Ask them to create it for you. User-generated content is one of the most effective types of social media content, and in this post, I'm looking at why and how to get it for your social channels.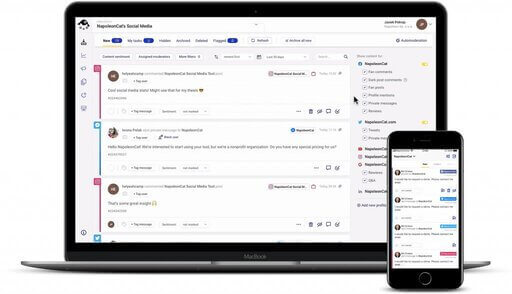 Manage all comments and messages from one view
Use NapoleonCat to manage all of your comments, messages, reviews, etc. – all from one simple dashboard. Try it for free:
Try NapoleonCat free for 14 days. No credit card required.
All eyes on your customers
So, why is user-generated content so important? What's all the big deal?
I'm sure you know customers are more likely to trust their friends (or even strangers on the Internet) than brands. This chart from Marketing Charts says it all: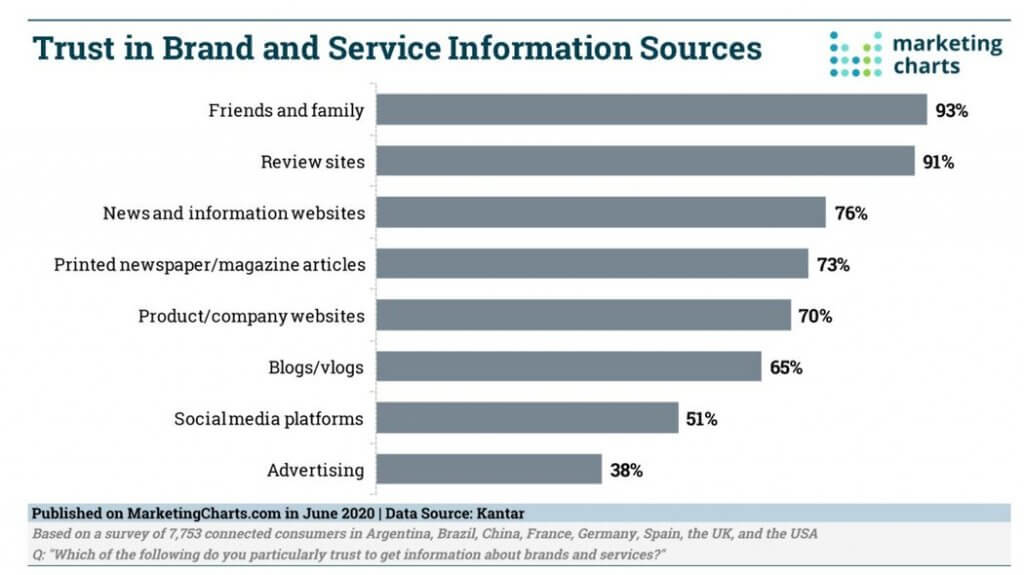 The conclusion? Getting people to talk about your brand is likely to be much more effective than if you do it yourself.
This is because people inherently don't trust marketing, and you can't blame them. We've been tricked too many times to count. Getting content from your users is a great tactic to build that trust you need and get social proof. Because people will trust online reviews from other people and not what you say about your product or service as a brand.
Using their content is a helpful tool for your marketing – and not just for building brand awareness but also directly affecting sales.
How to get user-generated content from your customers
So we know sharing your customers' content is a good idea. But how do you actually get user-generated content from them? Well, there are many ways, and basically, any company can do it (as long as you have customers. If you don't, what are you doing here? ;))
Here are a few of the most popular.
Reposts from customers
This is the most obvious one – and the easiest to do. Monitor what your customers say about you – you can use a social media listening tool or create a branded hashtag and ask them to post product-related content.
This is something you can use in basically any industry.
Run a restaurant? Add a branded hashtag to the menu or put it on your take-away packaging.
Have a clothing store? Ask them to post #outfitsoftheday or unboxing videos.
Have a pet accessories brand? What could be better (and cuter) than pups sporting your collars? You can ask your customers to post the pics in your order confirmation email, for example.
Have an app for creating quick social media graphics? Ask people to add branded hashtags to what they post – and then show others how your users actually use it.
An additional bonus is that your users will probably feel appreciated when you post their content on your channels – and many will repost your repost. (That's like the ultimate goal in social media engagement.)
Tip: Create a regular slot for user-generated content in your social media calendar (e.g. every Friday) and keep a queue of user posts. Also, make it your habit to regularly look for them online.
This way, you'll get a constant and consistent stream of engaging user posts, making them a part of your social media marketing strategy.
Social media contests
You can also turn asking for content from your users into a contest to incentivize posts. It can be as easy as asking them for a comment under your posts, or more sophisticated, like asking them to post videos, photos, or Instagram Stories and tagging you in them. Creating a branded hashtag is also a good idea.
Tip: Remember about creating clear terms of service for the contest (and check any regulations you need to comply with) and make consent to reposting people's answers a part of it.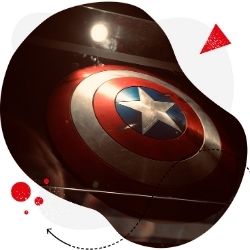 Protect your social media from offensive comments and SPAM
Automatically hide or delete comments containing spam under your organic posts and ads. Try it for free:
Try NapoleonCat free for 14 days. No credit card required.
Social media challenges
This is similar to a contest but has a more significant viral potential, mainly because it engages people in doing something that's usually either hard or fun (and has an element of rivalry in it, naturally attracting those who like to compete.)
A challenge can be a YouTube video or an Instagram Story (videos are probably the best form to document it), but it could also be simple photos. Limited by only your creativity.
Tip: To encourage people to participate, think about involving influencers or celebrities. They'll help you reach more people.
Customer stories and product reviews
These are really powerful in building trust in your brand. Sharing success stories as told by your users will help you show how your product or service changes their lives (which is what people really want to see.)
Many consumers look for reviews before they buy, anyway. According to stats, nearly 70 percent of online shoppers typically read between one and six customer reviews before making a purchasing decision. So putting these stories in front of them is a great tactic.
Tip: To get reliable and interesting case studies and reviews, make them an integral part of your customer journey:
Ask for a review in an email, sometime after they receive their product. Don't be too quick – give them a chance to use it. But also, don't wait too long – otherwise, the initial excitement might wear off.
You can email them a survey, asking them to answer specific questions that will give you insight into how they use your product and why they like it. Form them in a way that'll help you easily create a story.
You can also interview customers for closer collaborations and more elaborate customer stories. Some examples following.
User-generated content (UGC) and customer stories work really well in social media ads, as you'd expect from your initial stats. So make sure you ask your customers' permission to use their reviews that way. And since you can't really disable comments on Facebook ads, remember ads will, too, attract conversations – and you'll need to moderate them (more on that later.)
Brand community
One of the best ways to get a consistent flow of user-generated content is by creating an online community. This could be a Facebook group or a dedicated platform, gathering content creators, influencers, and customers.
This is a way for you to get people to engage on their own. If you're successful, they'll start their own conversations – and these, again, can be a treasure-trove of user-generated content.
Tip: Find a common interest for your audience that you can gather them around. It's not really about your brand (well, it is, but indirectly) and more about how they use their products to help them do something in different areas of life or business. So focus on these areas first.
User-generated content examples on social media
Here are a few of my favorite user-generated content examples.
Squarespace and their customer stories turned video ads
Apart from really cool customer stories they have on their website (some not so real, even turned into Super Bowl commercials), they have the so-called Squarespace Circle, where they post a lot of content based on the stories from its members (and Squarespace customers.)
In this case, they're not "raw" customer videos – the brand turns them into a consistent format featuring Squarespace users introducing tips for others around website design, photography, and more.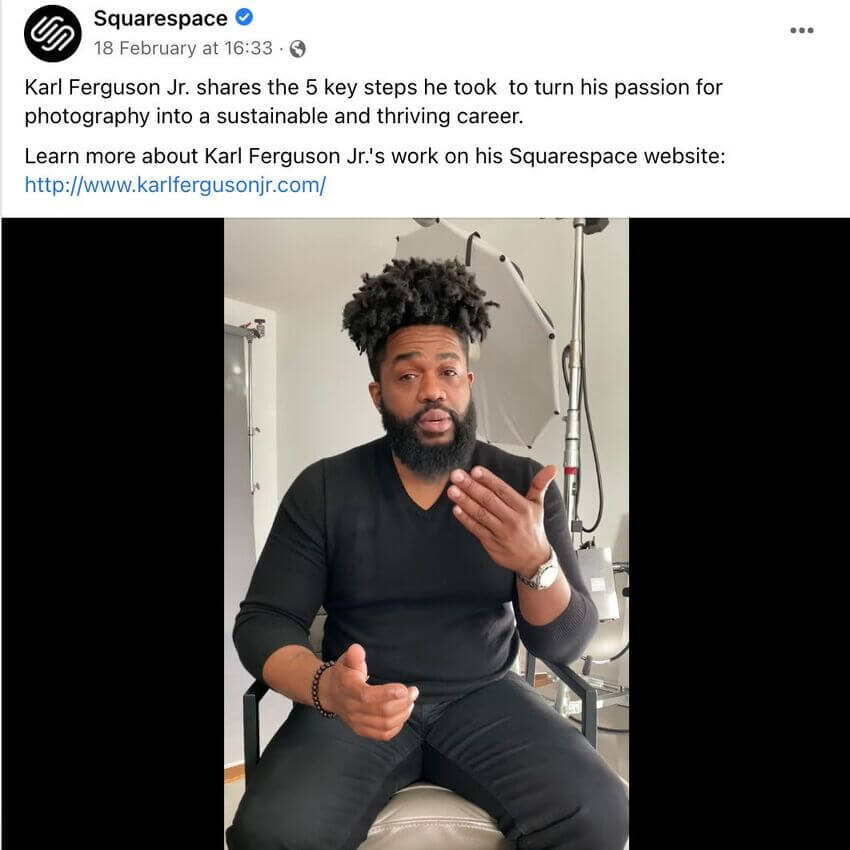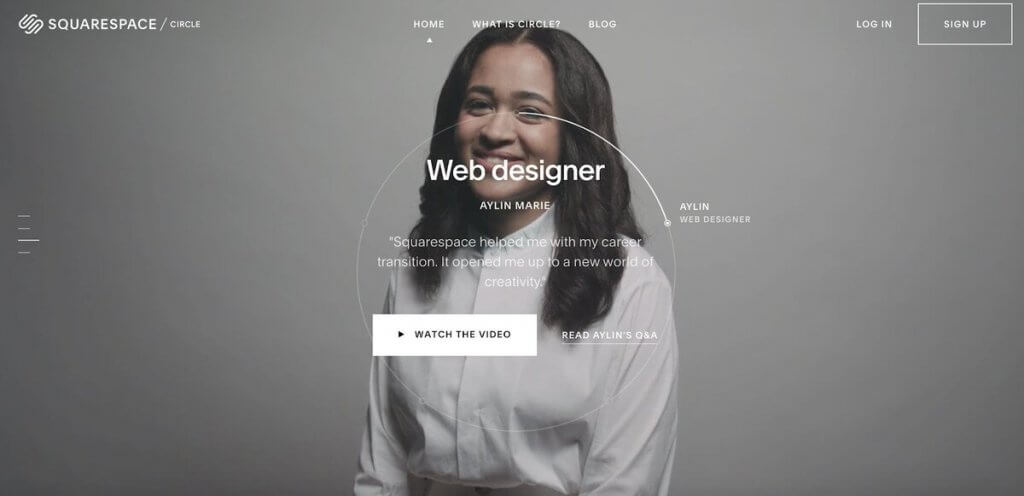 WeTransfer and their creative stories
It's easy to share "stories about creativity" when your customers are creatives – graphic designers, illustrators, music creators, etc. WeTransfer is well known for engaging its users in creating content and even made a separate outlet for it called WePresent.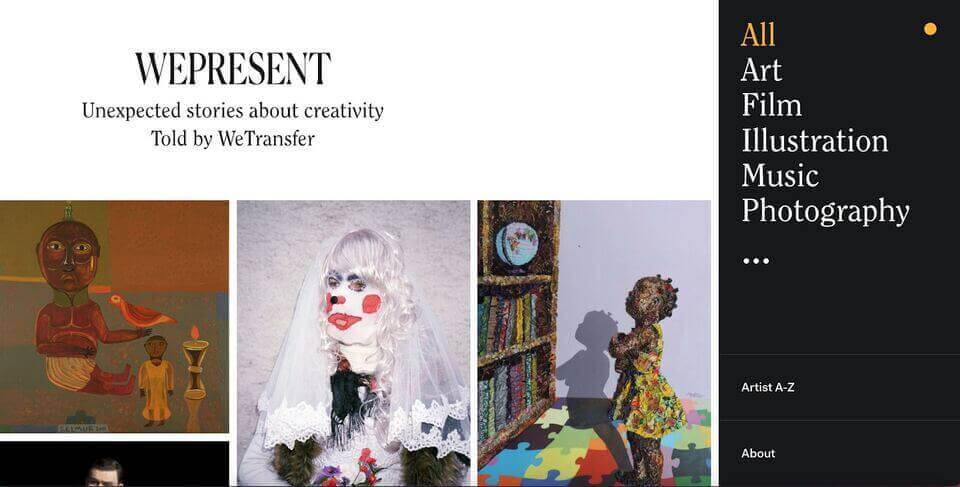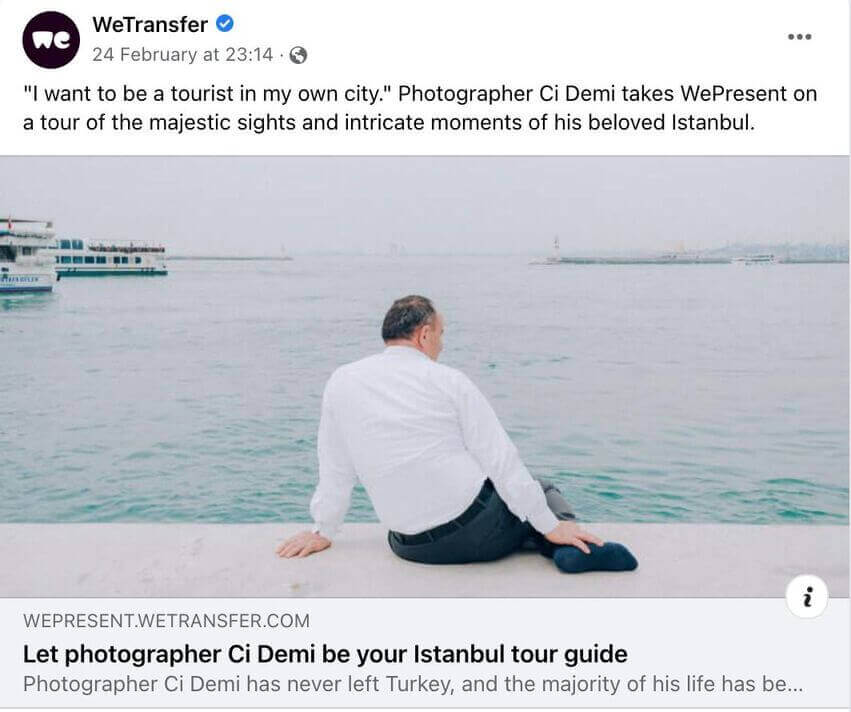 Why I love it so much is that a file transfer service doesn't seem too sexy or appealing, right? Yet, by targetting a specific audience, getting to know them very well and then engaging them in content creation, WeTransfer shows it's just the opposite.
Plus, here's a brilliant example of how even a customer tweet can be turned into an engaging piece of user-generated content.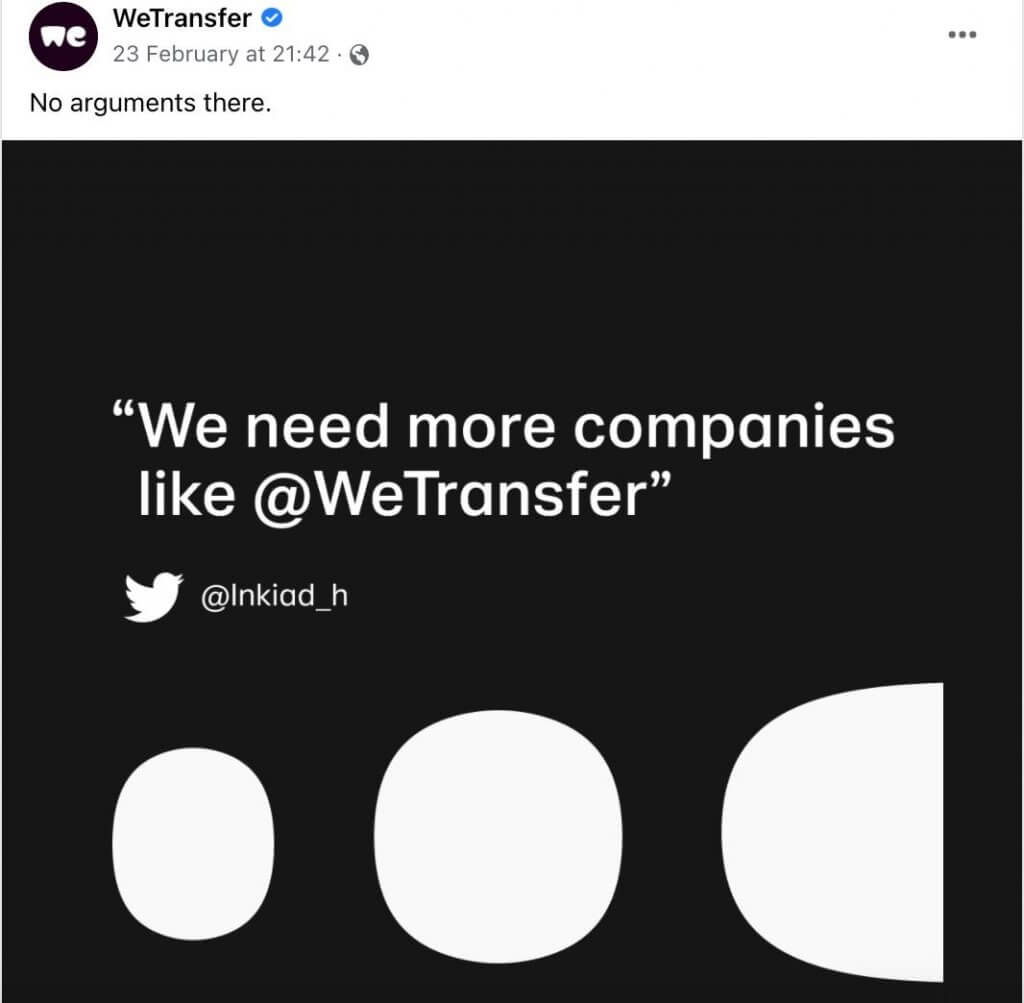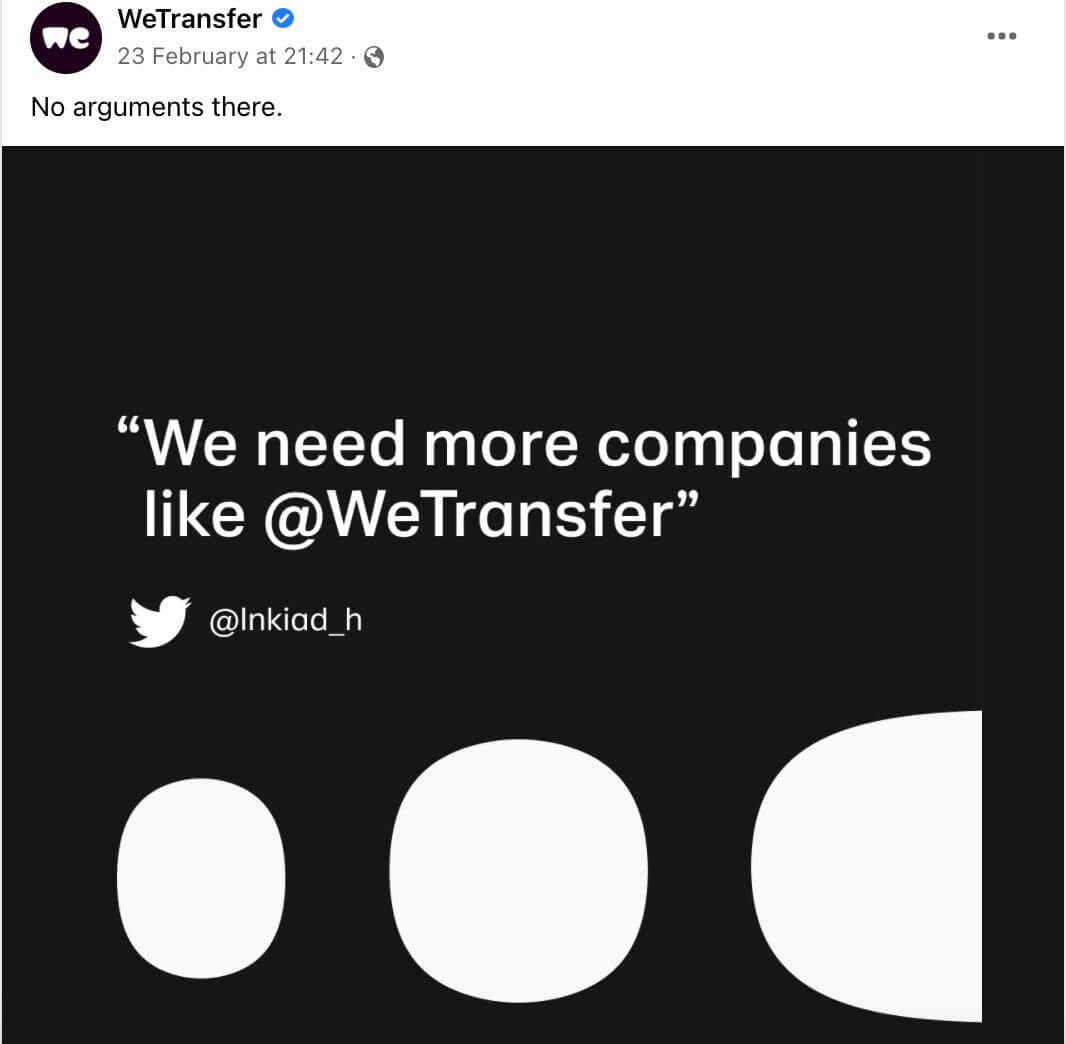 Ripl and their community
One of my favorite ideas from a few years back was the mobile video app Ripl providing an easy way to create branded posts and videos for different social networks using ready-made templates.
What they did was encourage using a branded hashtag while posting the designs from their app and then reposted their favorite customer creations on Facebook and Instagram.
They also created a Facebook group where their users could share their content and designs, comment on them, and swap tips and tricks.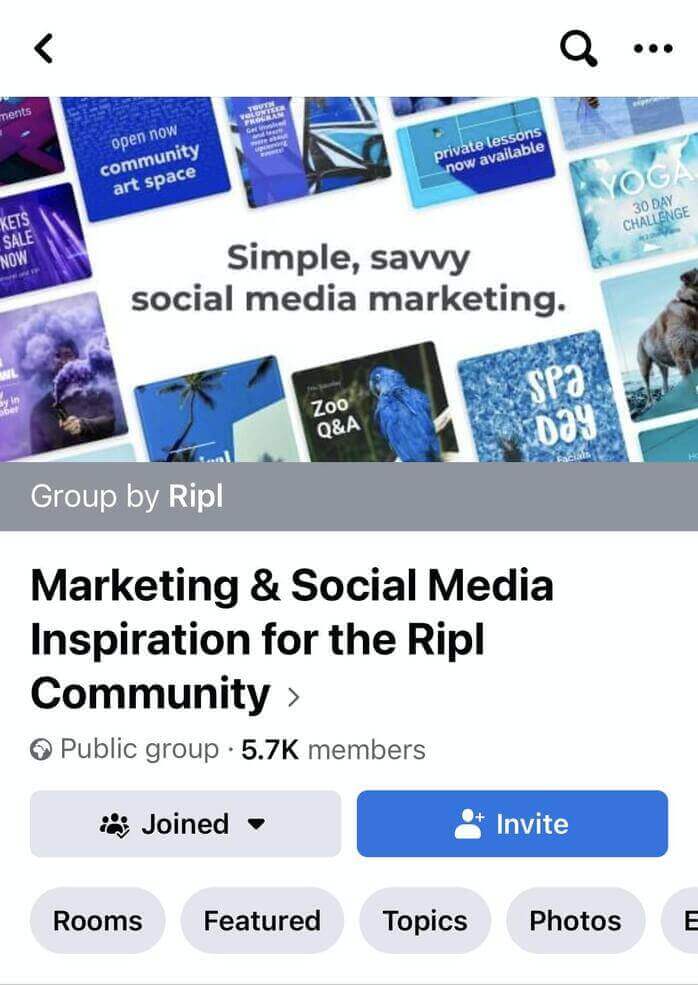 GoPro and their contests and challenges
If you're in the business of image, user-generated content is just a perfect idea to complement your social media strategy. Especially when – just like GoPro – you sell a lifestyle, not just a product.
And it's easier to build a community based on a common lifestyle people love. Plus, it's so much easier to get quality, shareable content if people genuinely want to share it with you (and others.)
GoPro incentivizes content creation with challenges, like the #MillionDollarChallenge and GoPro Awards. They're also very consistent in the content they share – and it shows when you look at their Instagram account.
Notice some of the content is shoppable – an excellent strategy for making user-generated content part of the overall customer journey at different touchpoints.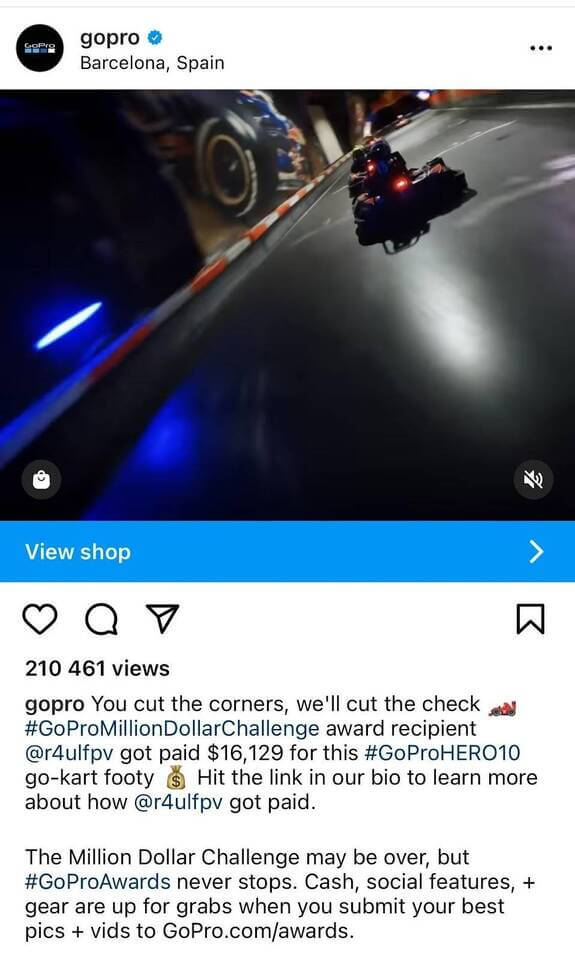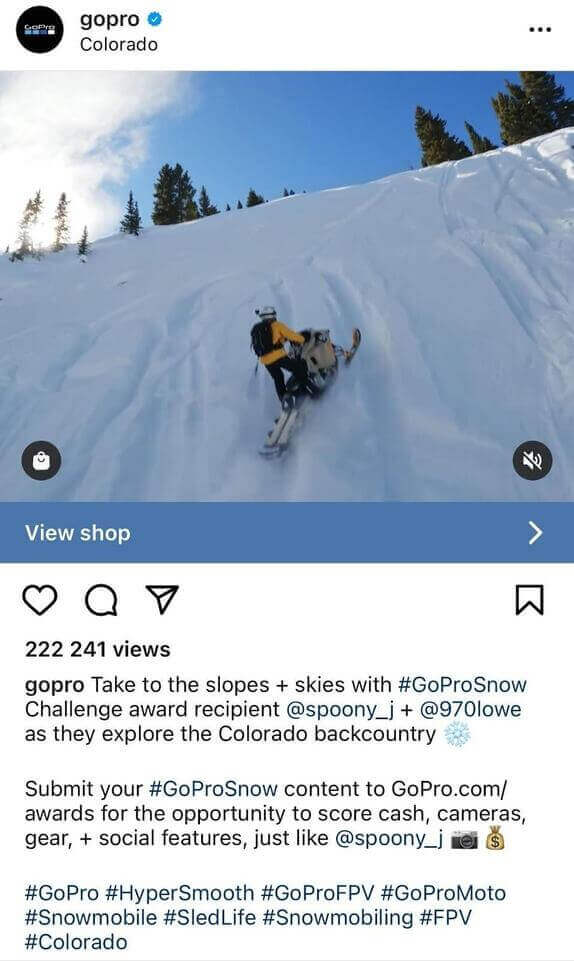 Starbucks and their cup
Though a completely different product, Starbucks also essentially sells a lifestyle. And, of course, a now-iconic coffee cup, just perfect as the centerpiece for photos shared by customers.
To see how that worked out for them, just type #Starbucks in Instagram search.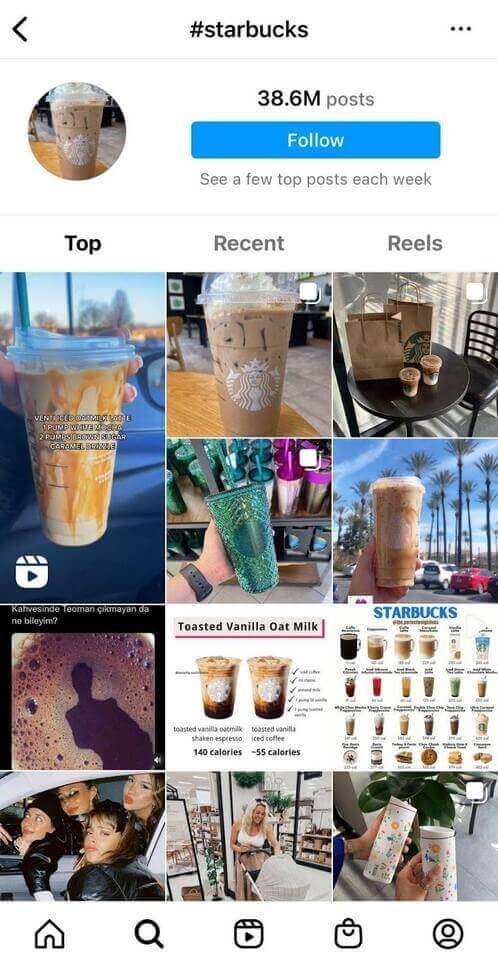 Lululemon and their #sweatlife
Speaking of lifestyles, let's talk about the popular fitness wear brand Lululemon and their #thesweatlife hashtag, gathering people's photos working out.
Their Instagram account features both professionally shot photos and videos as well as content from their community that also includes educators and fitness trainers (and that's also part of their website).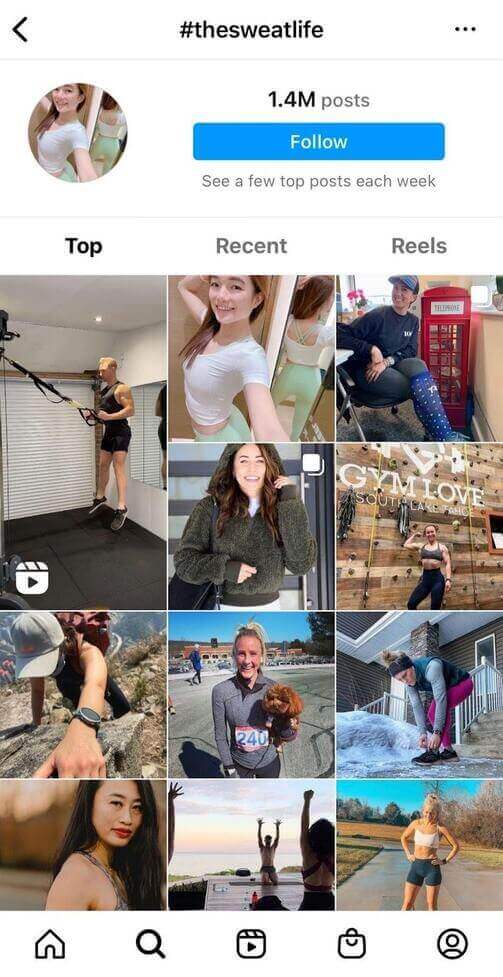 Why is content moderation important for user-generated campaigns on social media?
Let's get one thing straight. The whole idea of social media content is interacting with your audience. You're not just pushing your ads on them. Even if you run Facebook or Instagram ads, people will often be able to comment on them (as well as share or like.) And you should keep that in mind when creating any kind of social media content.
And then also keep the conversation going to capitalize on the initial user engagement you already have in the form of a post or a video.
Because few things are more disappointing for your audience than you starting a conversation and then disengaging altogether.
(I actually have an experience with a well-known brand of oat milk who wanted to hire a copywriter by encouraging UGC content on Instagram – another great idea – but then I never heard back from, not even a like or a comment. Which kind of cooled down my initial excitement for that brand.)
And I know you might simply not have time (which btw is something you need to plan on in advance.) But that's precisely why you need a social media engagement tool to help. Here's how to use NapoleonCat's Social Inbox to do just that.
Get all your comments and interactions in one place. This way, you'll never miss any comment from your users, even if they comment under your sponsored content on Facebook and Instagram.
Tag users to quickly identify the most engaged ones and have a closer insight into your audience and more opportunities to build closer relationships.
If you want to thank people for their contribution in a contest, for example, you can set up smart auto-replies for Facebook, Messenger, and Instagram comments. This way, you show appreciation and don't leave anyone without a reply, while also saving some time for those conversations that need more personal input.
To keep your conversations free from negativity, spam, and trolls, a social media automation tool will let you automatically hide/delete comments based on selected keywords (or the presence of links.)
If your audience is multilingual, NapoleonCat will automatically translate their posts and your replies.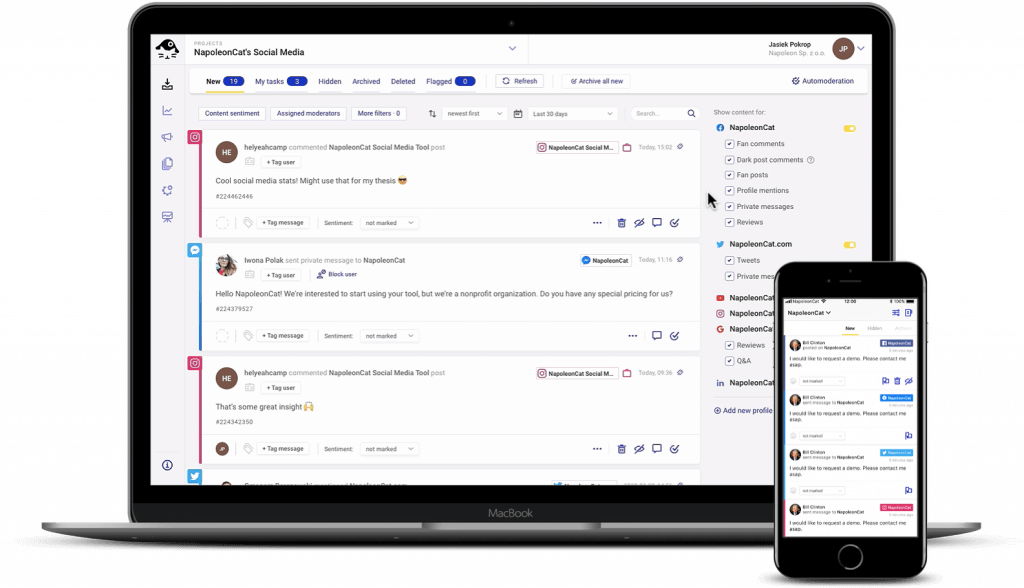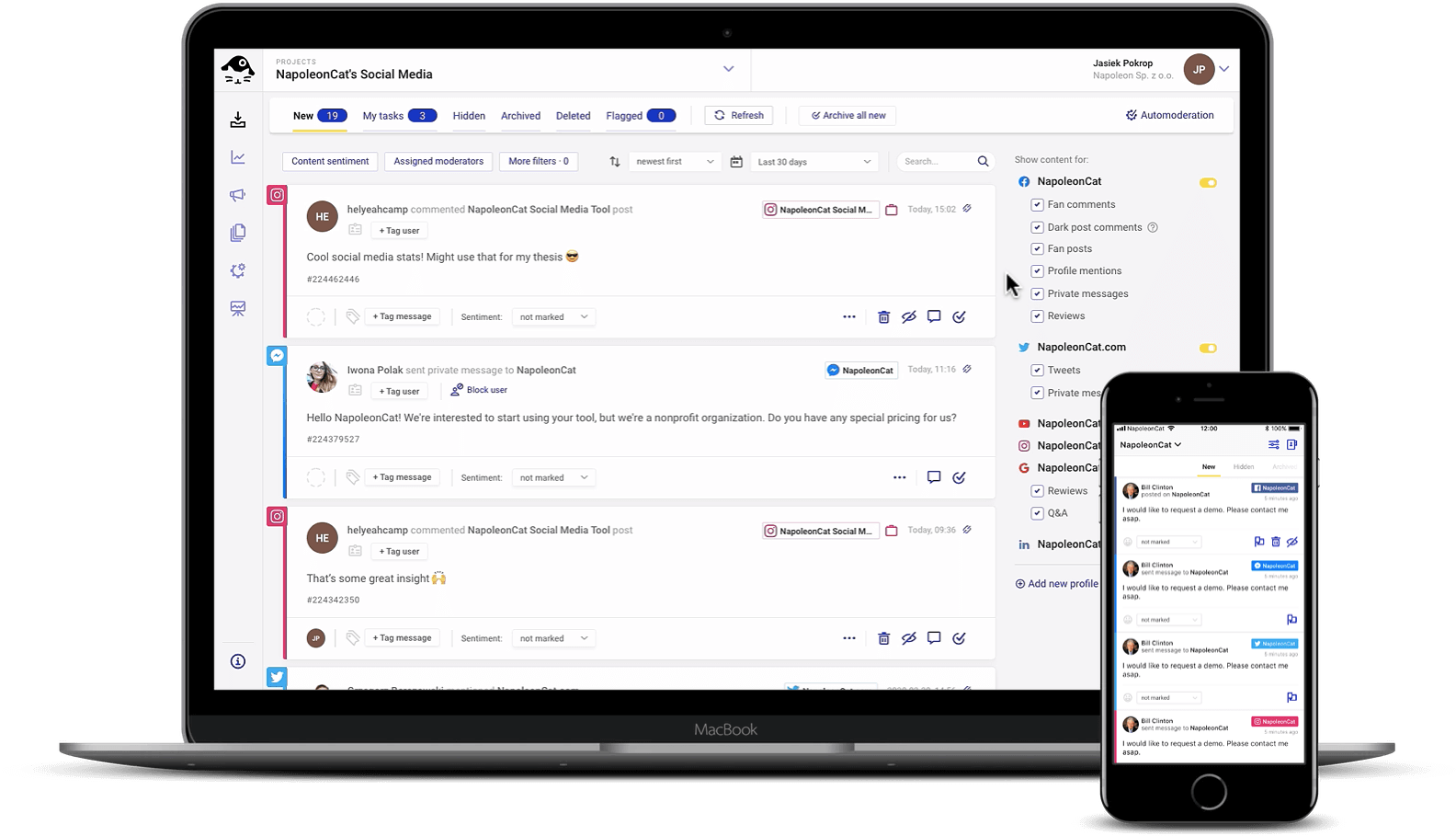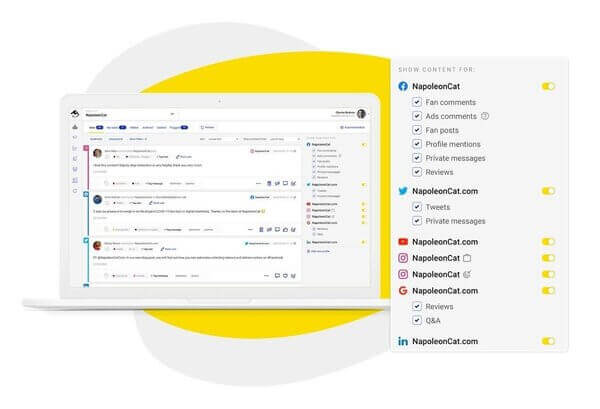 The best social media moderation tool
Manage all your comments, messages, and more – using one simple moderation tool. Instagram DMs and ads included! Try NapoleonCat for free:
Try NapoleonCat free for 14 days. No credit card required.
So, how can you incorporate user-generated content in your marketing?
First of all, find something to engage people around. Maybe your product is so visually appealing it'll make great photo opportunities? Or maybe there's an idea behind it that gets people particularly excited? Or a knowledge-sharing opportunity they can get involved in?
Define it with your team, put up a user-generated content strategy as part of your overall marketing strategy, and find engaging ways to execute it across social channels (and elsewhere) with marketing campaigns.
And remember – never forget to reply back! 🙂
Good luck!