We've taken a close look at how Instagram marketing is discussed online and realized that, despite the platform's growing popularity, many questions about how to use it to its fullest potential remain unanswered.
Below, you'll find our answers to some of the most popular questions about Instagram marketing. We hope they'll help you revise and refine your current strategy!
1. How do you improve your IG marketing performance?
Improving your performance on Instagram most likely won't happen overnight. You need to have a strategy, analyze your performance, and keep optimizing it on a regular basis. What really matters on Instagram is to be not only present on the platform, but also pro-active.
If you want to achieve great results, you should make sure that you have a strategy in place, implement improvements on the go, and understand your target audience. While having an Instagram content strategy is important, what also matters is customer service (including, but not limited to your response rates), and ways of engaging with your current and potential followers.
2. What is the best Instagram marketing tool?
When compiling your IG toolbox, choosing the right tools may come as a challenge. There is plenty of software available, but you should always take a few things into consideration.
First of all, check whether the app in question is an official Facebook or Instagram Marketing Partner. Partners have direct access to official API and offer safe, seamless integrations, for example, direct Instagram publishing.
It's also worth taking a look at the scope of features that a single tool offers: it can turn out that choosing a comprehensive Instagram tool will save you time and money. Instead of jumping between apps, you may want to have all of your tasks centralized. If that's your focus,, NapoleonCat will be a good pick. The tool offers scheduling, analytics, reporting, and customer service solutions for Instagram and other social media platforms.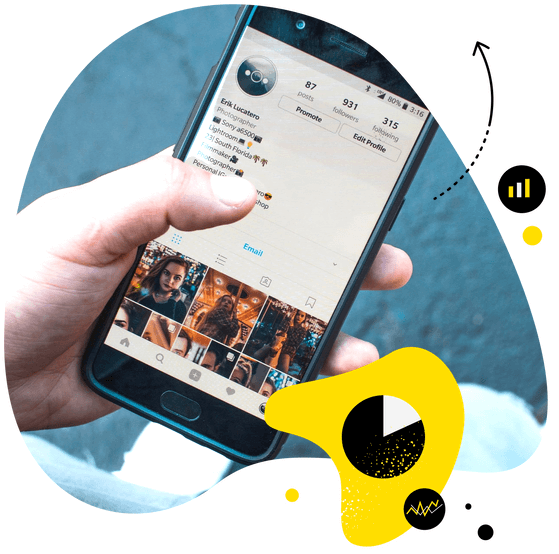 In-depth Instagram Analytics
Measure your marketing results on Instagram and other platforms. Track competitors and improve performance – with an all-in-one social media tool.
3. Where can you learn Instagram marketing?
Instagram is always changing, with frequent updates and new features added on a regular basis. You need to be aware that most marketing handbooks out there will likely be out of date. Instead of relying on paperback publications, we'd recommend checking out new ebooks and blogs articles about Instagram marketing and following Instagram's official knowledge hub. Practice makes perfect, so once you start working on your Instagram presence, you'll learn a lot of lessons yourself.
4. What's the biggest mistake in Instagram marketing?
If you've already made them, don't call them mistakes – call them lessons! Instagram marketing can be tricky, mainly because many marketers think that promoting brands via this platform doesn't require much effort.
However, reality hits hard here. It's not enough to just publish quality photos and videos or use the right set of hashtags in order to achieve your business goals. A consistent strategy, defined voice, and plenty of audience research are necessary to succeed. So do your homework and avoid the common mistake of buying followers or spamming all over the place – it will pay off!
Another typical mistake brands make on Instagram is not using all of the available content formats. A well thought out feed is essential, but try Instagram stories, IGTV, and live broadcasting as well!
5. What are the best practices for marketing through Instagram?
Recognize your target audience, draw some conclusions from your social media presence to date, and prepare a well-researched competitive analysis. These three tasks, if completed thoroughly, will give you a lot of data and insights to work on. Apply these to your strategy moving forward, and repeat every now and again.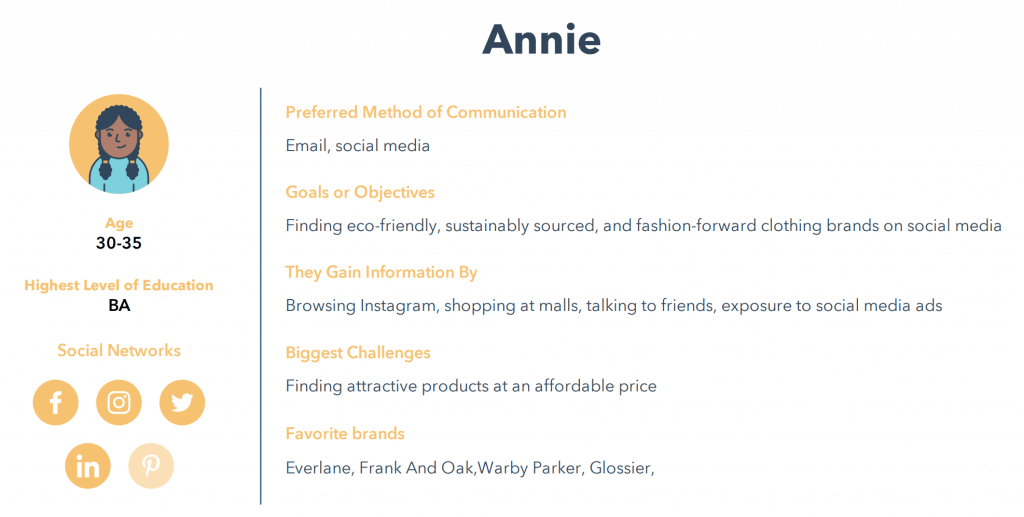 6. What are your marketing tips for using Instagram?
Don't fall for Instagram's popularity only. It's not a platform for everyone – if your target audience doesn't use this social media network, you may want to rethink whether you should be focusing on Instagram at all.
Instagram is more than just visual content: you need to work on captions, hashtags, interacting with followers, and actively building a large, engaged community. And while your content strategy needs to be consistent, you shouldn't hesitate to test new solutions – unless you want your competitors to adopt innovative content ideas first.
While conclusions from other social media platforms may be of help, remember that each network has its own characteristics. What works for your brand on Facebook is likely to resonate on Instagram (perhaps in a slightly different form), but don't take it for granted
7. What are some Instagram marketing predictions for 2020?
Instagram is dynamically growing, so obviously new features are expected to pop up. Marketers often recognize the development of Instagram's shoppable functionalities as a major trend, but the rising popularity of Instagram Live, IGTV, and new additions to Instagram stories shouldn't be overlooked.
8. Is there a way to schedule Instagram posts?
You can't schedule posts directly on Instagram – you need to use a separate social media management tool for this purpose.
Finding the right tool for Instagram scheduling and publishing is not the easiest task. Some tools don't have access to Instagram's official API and only offer workaround solutions (e.g. setting up reminders for scheduled publications time). Others may help you with scheduling but won't support teamwork and collaboration. Luckily, NapoleonCat provides solutions for hassle-free and collaborative Instagram publishing – directly to Instagram, directly from desktop.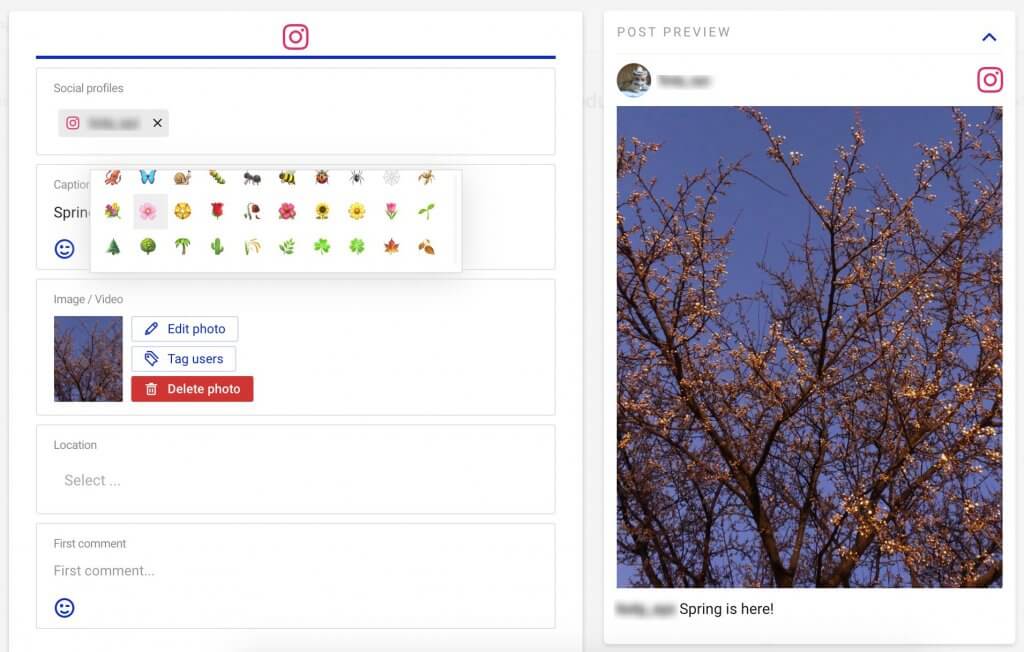 9. Is Instagram marketing worth the investment?
The numbers speak for themselves. Instagram has over one billion monthly active users. More than 500 million use the platform every day. On average, users spend 53 minutes per day on the platform. Instagram offers extensive options for monetizing, selling, and building brand recognition, which can all quickly pay off.
10. What are some cool Instagram photo descriptions?
Instagram photo descriptions(aka Instagram captions) are what you type out when creating a photo or video post. With a limit of 2200 characters, they give you quite a lot of space for creativity. If you're looking to get inspired, we've gathered 126 cool Instagram captions in one of our blog posts – have a look!
11. How can you make money through Instagram marketing?
You can make money on Instagram using several methods:
Adding your products to a shopping catalog and then tagging them in your photos so your followers can make a purchase.
Driving traffic to external websites or shops with shortened links shared in your bio or Instagram stories.
Leading customers down the sales funnel with Instagram Ads.
12. How do you increase your number of Instagram followers?
The worst thing you can do for your brand is to buy fake followers, so don't fall for it! If you want to grow your brand with a really engaged community, you need to be patient. Try out a few sets of hashtags and presets for photos to see how they perform. Visit the profiles of your potential followers, engage with their content, and encourage them to follow and immerse themselves in your brand. If done right, it may result in a loyal following and provide you with great user-generated content in the future.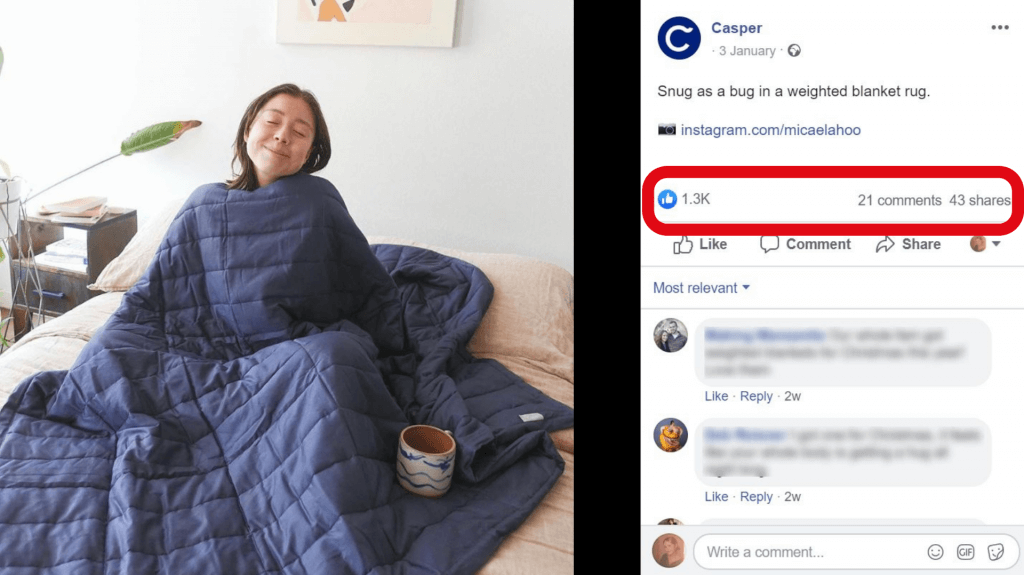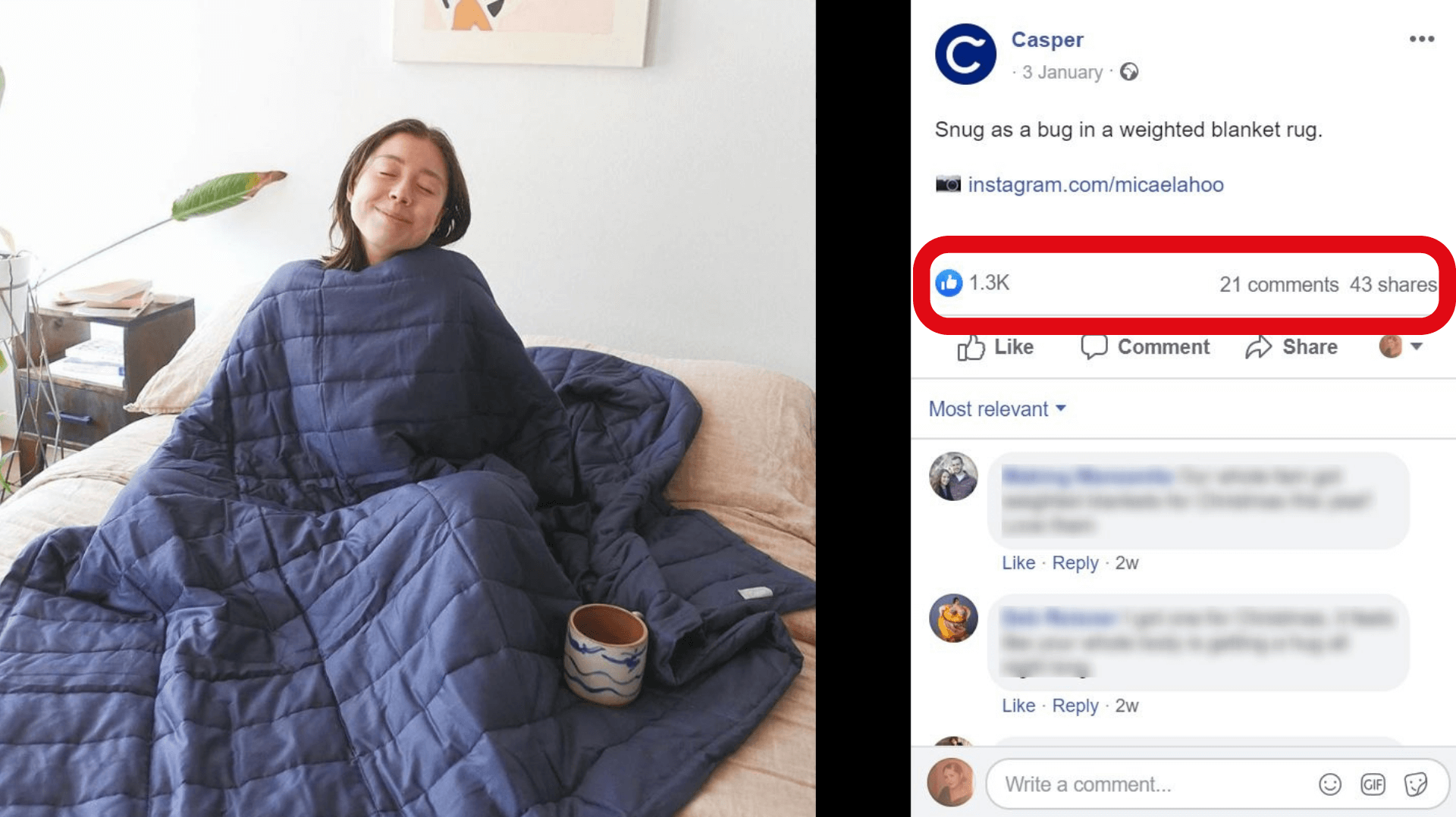 13. Which is better, Instagram or Facebook?
It depends on your business goals, but there are a few theories you can follow.
If you want to drive traffic to your website (not necessarily to an online shop), Facebook may be a better choice. On Facebook, sharing clickable links is easier and more ad types are available.
However, if you want to showcase your brand and you have a lot of visual content, Instagram may be a better pick. It relies heavily on photos or videos, so make sure that you have a strategy to consistently source and create great content.
You should also find out where your target audience is more active. The characteristics of your market and target audience will help you decide which platform you should pursue with extra care.
There is nothing against combining your efforts though. Instagram and Facebook share a suite of native tools (e.g. the Ads Manager), and managing both simultaneously is not an impossible task.
14. How do you create Instagram ads?
You can promote your posts directly on Instagram (this applies to Photo Ads and Video Ads) – simply share the post you want to boost and hit "Promote".
If you want to have more of an overview of your campaign or combine your paid efforts on Instagram with a Facebook ad campaign, set your campaign up through Facebook Ads Manager. Check out our detailed guide to targeting and campaign goals here.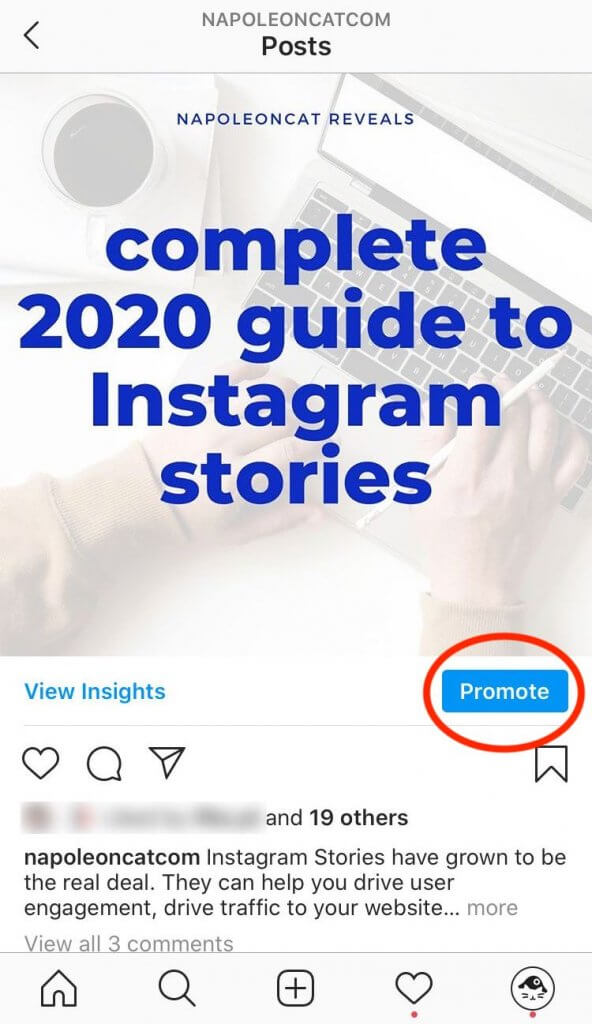 15. What are the most effective types of Instagram ads?
At the time of publishing this article, the following types of Instagram ads are available:
Ads in Instagram Stories – you can add clickable links and calls to action to your Stories in order to drive external traffic and build brand awareness
Ads in Instagram photo or video posts – you can add CTAs and links to your Instagram photos and Instagram videos; these look similar to regular posts, but have an interactive tab below them
Carousel ads – you can use a few creatives and make a carousel ad that your target audience can swipe through a series of content, then convert as desired.
Collection ads – they work wonders for telling a story. If you want to combine photos, videos and descriptions, this type may be the best choice for your campaigns.
Ads in Explore – using another placement within Instagram for showcasing your campaigns.
16. How can I quickly get thousands of real Instagram followers without paying?
If it was that easy, we would all have thousands of real Instagram followers. You need to spend time on building your brand, but also on reaching out to potential followers. Following a consistent posting strategy, choosing relevant hashtags, and leveraging Instagram Stories will all bring you closer to that goal.
Recognizing some brand ambassadors and teaming up with influencers is also worth a shot: if they promote your brand using their channels, your reach and potential chance of being spotted by new followers increases.
17. How do you remove ghost followers on Instagram?
Unfortunately, there is no way to do it automatically – you will need to remove them manually by going through your follower list.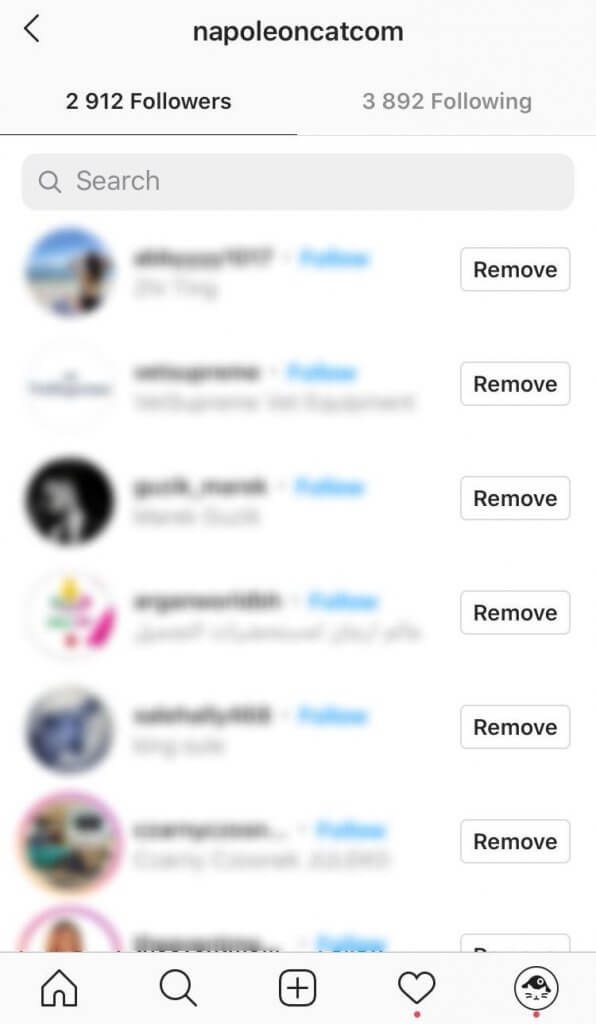 18. What is the most 'liked' public Instagram photo of all time?
As of May 2020, the most liked public Instagram photo of all time is a photo of… an egg. It was posted in January 2019 and is still getting likes to this day. By the time of writing this article, it has accumulated almost 55 million likes!
19. How do I increase engagement on Instagram?
We would all love to have a magic wand that would make our audience more enthusiastic about our content. However, it's all about trial & error. Below, you'll find a few ideas that can help you get your engagement rates up:
Visit the profiles of your potential followers, comment and share their content if it's relevant; show them some love, and they'll be more inclined to interact with you!
Start asking questions in your posts and stories – starting a conversation is a great way to boost engagement
Keep your followers in an "engagement loop". If they answer your questions, like their answers or add follow-up questions. Make it fun!
Take feedback seriously and analyze your performance. If a particular post performed really well, try to recognize what the reason behind its success was and use it in future posts.
20. Is there a way to manage more than 5 Instagram accounts on the app?
Unfortunately, Instagram only allows you to connect five accounts in the mobile app. This causes some problems for social media managers and marketing teams that need to manage more accounts for their clients. What's the workaround? Using a social media management tool like NapoleonCat and connecting all of your social media profiles to one dashboard.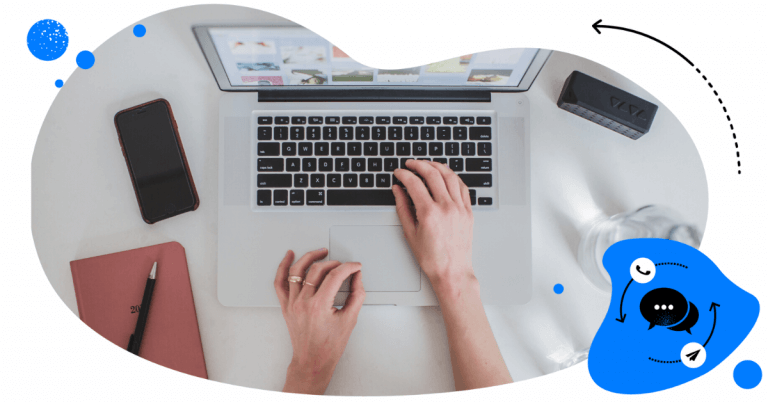 Manage multiple Instagram accounts from desktop
Reply to comments, analyze your performance, and schedule publications – with an all-in-one social media tool.
21. What is Instagram Search?
Instagram Search, as the name indicates, is the platform's search engine. By using Instagram Search you can access not only profiles, but also locations, hashtags, and posts. It's very powerful – yet often underestimated – so you should spend some time optimizing your profile if you want your brand to be noticed. We broke Instagram Search down in this blog post.
22. What is Instagram SEO?
Instagram SEO is a set of tactics used for optimizing your Instagram account so that your content appears higher in search results. By implementing a few quick fixes, your account can become more popular, even if it's not particularly searched for!
23. What are some Instagram SEO best practices?
What can you do to work on your Instagram SEO? We've recognized a few tactics for you to test:
Optimize your username by adding your industry or location. This way, your potential followers may be persuaded to visit your account. For example, if they are looking for a hairdresser in Detroit, adding Detroit to your username can bring you more local followers.
Optimize your name on Instagram to be searchable too. Add a keyword to make sure you'll be easily spotted in search results. You can use Google Keyword Planner for this purpose.
Treat hashtags like keywords. When looking for new hashtags to try out, do your research on what's trending at the moment.
Make sure that you add a link to your bio. You can either redirect your followers to a single website, or build a mini landing page with Tap.Bio or Linktr.ee where you can insert more links.
Work on your bio. It should include keywords and crucial information about your brand, products or services.
Add alt text to your photos on Instagram (more on what this means in a moment). This step is very often missed by marketers, so here's your chance!
24. What is alt text on Instagram?
Alt text stands for alternative text. What does this mean and how does it work on Instagram? Simply speaking, alt text serves as a description of what's in a photo that will only be visible in certain situations (for example, when a photo doesn't load or if people with visual impairments want to get familiar with it). What's important is that search engines see this text and use it to categorize and rank the content it describes. It's very powerful for Instagram SEO: the right alt text can make you appear in Google search results with a particular piece of content.
What's also interesting is that if you don't add it (you can do so using Advanced Settings right before you share a post), Instagram will do it automatically for you – but theirs won't necessarily be too precise. You can edit your old photos and add the alt text manually too.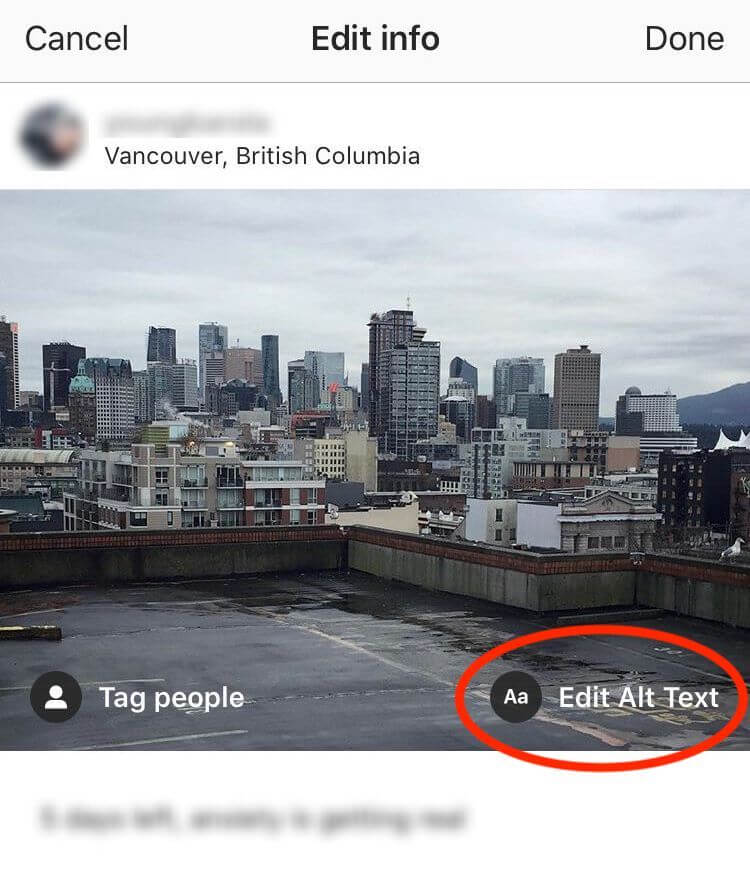 25. How can I include user-generated content in my Instagram strategy?
If you have user-generated content at your disposal on Instagram, you're pretty lucky! It means that your followers are loyal and engaged enough to share their customer experience with you and their audience. You should definitely make the most of UGC on Instagram. But how do you make the very first step? Encourage your audience to tag you and use your brand hashtags in their photos. You can even run a UGC contest and offer rewards to some of the users who post about you. Then, appreciate the mention – share it to your profile or stories. Others may see this and decide to do the same for your brand so that they could also be appreciated.
26. How do I run a contest on Instagram?
You can run several types of contests on Instagram. Let's just list a few examples:
A photo/video contest. Contestants need to create content and use a particular hashtag in order to take part in your contest, then you select and reward the best entry.
Quizzes/questions in Stories. You can use interactive elements to manage contests on the spot.
Like and comment to enter. One of the easiest mechanisms for contests on Instagram, but it often doesn't add much value. When running this type of contest, make sure to make it engaging, e.g. ask a question that requires a creative answer.
Make sure your followers know about the contest and understand the terms and conditions. Create a couple of posts explaining the contest and hype it up through Instagram stories.
Remember that Instagram should be exempt from any responsibility when it comes to your contest. Your project should also remain in line with FTC, GDPR, or other local regulations. Here is a set of rules you should follow when setting up an Instagram contest.
27. How do I choose relevant hashtags?
There is no universal answer to this question. You should choose hashtags that are relevant to your content, location, and industry. You can also explore hashtags relating to your audience's hobbies, and current trends or events. You can check out our mini case study on how hashtags help drive organic reach here.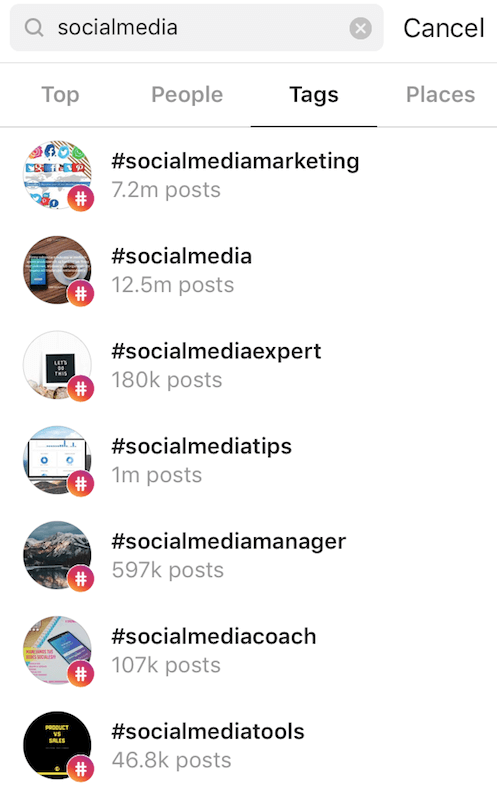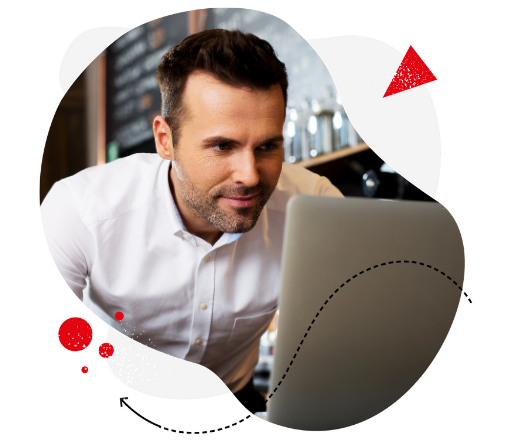 Analyze competitors on Instagram
Track your competitors on Instagram. Compare multiple Instagram accounts side by side and generate detailed Instagram reports within minutes – with an all-in-one social media tool.
28. Can I add more links to my Instagram (other than the link in my bio)?
Instagram isn't the most friendly social media platform for sharing links – it only allows you to insert one clickable link in the bio section of your profile. There are a few workarounds, though. You can create a dedicated landing page with more links on it – and link that in your bio, or add links in your paid campaigns. Shoppable tags can also drive traffic. If you have more than 10 thousand followers, you can also insert links into your stories.
29. How can I use IGTV in my marketing strategy?
IGTV is a relatively new feature that helps brands make the most of video content. How can you use it for your marketing efforts?
You can repurpose some old videos that you've shared on other social media platforms before. This may work especially well for longer video formats that are interesting and engaging but too long to upload to your feed or stories
You can showcase your company culture, behind the scenes, or sneak peeks of upcoming activations on IGTV, making it exclusive material for your followers and giving them a reason to follow your IGTV videos.
IGTV doesn't write off long video formats (up to 10 mins, unless you're verified – then it's 60!). That's why it's a perfect spot for tutorials, unboxings, Q&A sessions, or webinars – formats that would be impossible to feature in your feed.
Don't forget to use Instagram posts and stories for promoting your IGTV videos!
30. How do I turn on Instagram Shopping?
First of all, you need to make sure that you have a Business Account. Then, you need to check whether your products comply with Instagram's terms, requirements, and commerce policies plus make sure that the feature is available in your country. Your business must also be connected to a Facebook Page and Facebook Catalog.
To turn it on, go to Settings -> Business -> Shopping (If you can't see Shopping on the list, it means that your account has not been verified and approved for this feature).
Next, click on Continue and choose a product catalog, then click on Done. Now you're all set!
31. What are shoppable tags? How do I add them?
Instagram Shoppable Posts make it simple for businesses to tag products in their content – and for customers to shop on the platform.
To start using shoppable tags, you need to make sure that your account has been reviewed and verified for this feature. Once you've been approved, the feature will be enabled and you'll be able to tag products from your Product Catalog in your posts.
Tagging products will be possible from the Share screen when you're adding a post – the last screen you see before uploading a new post to your profile. This is where you can add a caption, hashtags, or a location – and now also your products. Search for the product that you want to tag, tap "Done", and you're good to go!
32. How can influencers help businesses on Instagram?
Influencer marketing can be very beneficial for brands on Instagram. Influencers can help generate valuable reach, engagement, and traffic, positively impact brand awareness, and actually drive sales. If selected wisely, they may become brand ambassadors who stay and promote your brand for longer. You can find some actionable tips on how to choose the right influencers for your campaign here.