It may not be as big a player as Facebook or Instagram, but with almost 400 million users1, Twitter is still one of the biggest social networks in the world, and brands are well aware of it.
Conducting a Twitter competitor analysis is a must when it comes to developing your own social media marketing strategy. After all, you and your top competitors share the same target groups.
In this blog post, you'll find out what your brand can gain from a Twitter competitive analysis, and how to easily and swiftly perform such an analysis using NapoleonCat.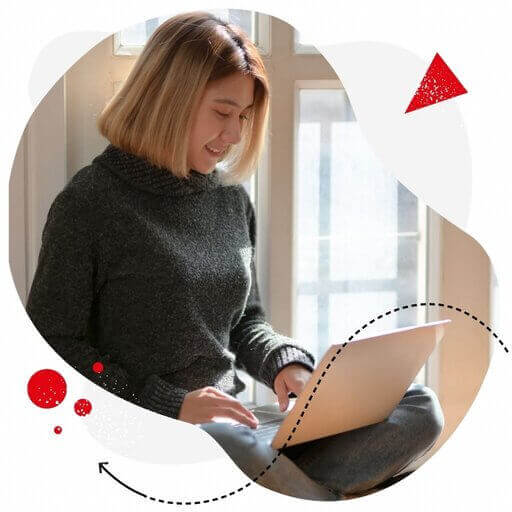 Twitter Competitor Analysis Tool
Measure your social media marketing results. Track competitors and improve performance – with an all-in-one social media tool.
Benefits of a competitor analysis on Twitter
Let's take a look at some concrete benefits that your business can gain from a Twitter competitor analysis.
It gives you ideas for new content
Coming up with new types of content marketing to promote a product or service can be a big challenge. We're talking about long-term brainstorming. Sure, you can spontaneously experiment with different kinds of posts. However, it's a trial-and-error process that will take a lot of time, and may end with poor results and wasted effort.
Instead, you can monitor your competitors' tweets and see what kind of content they post and what results they generate. This will give you plenty of ideas and inspiration for your own social media marketing strategy.
The point here is not to copy others' strategies, but to find your own unique voice based on what resonates most within your target audience.
It helps you set your own KPIs
Tracking your competitors on Twitter will put things into perspective and will help you establish the key performance indicators (KPIs) that your brand needs to pursue. Having that bird's-eye view is necessary to know whether your social media efforts are heading in the right direction.
For instance, if you'd like to know how many times a day you should tweet, or which days generate the highest engagement rates, just take a look at your competitors' Twitter activity.
It saves money & time
Performing a Twitter competitor analysis is a task that is often outsourced to external agencies for a hefty price. You can also try to do this manually, but that would take months (or more!), and the process of gathering and processing all the data would be a nightmare of utmost meticulousness.
Thankfully, there are analysis tools that will do all that dirty work for you, and save plenty of your time and money. NapoleonCat's Analytics feature is a perfect solution.
Twitter competitor analysis tool – NapoleonCat
With social media analytics tools like NapoleonCat, you can analyze your competitors' Twitter profiles within mere minutes.
You can perform a Twitter competitor analysis for each profile individually or create sets of real-time data from different profiles and compare them side by side.
Moreover, you can set custom time periods from which you want to extract the data – days, weeks, months, or even years!
Before you can analyze any social media accounts, you need to add profiles to your NapoleonCat's project. Here's a video tutorial on how to do that.
Once you add your profiles, it's best to wait up to 24 hours for NapoleonCat to sync all the data for analytics and reporting.
Then, you can access Twitter analytics for each profile individually, or create data sets for aggregated stats.
The table below shows the overall summary of our competitors' Twitter accounts. With such datasets, you can quickly spot which brands generated the highest engagement rates (compared to the previous period).

If you're wondering which social media channels your competitors use the most, you can quickly create a group of profiles from different social media platforms to see their aggregated statistics.
These stats will help you decide which social media channels you should focus on and where your target audience is most engaged.
You can compare how different brands perform across different social media channels, plus it all gives you a broader picture of your competitors and helps you benchmark industry performers.

What to post on Twitter?
Analyzing your competitors on social media should provide you with a fresh bag of content ideas. Moreover, you'll save plenty of time and effort by not having to go through each and every trial and error process. Having such content inspirations is a great "hack" for your Twitter marketing strategy.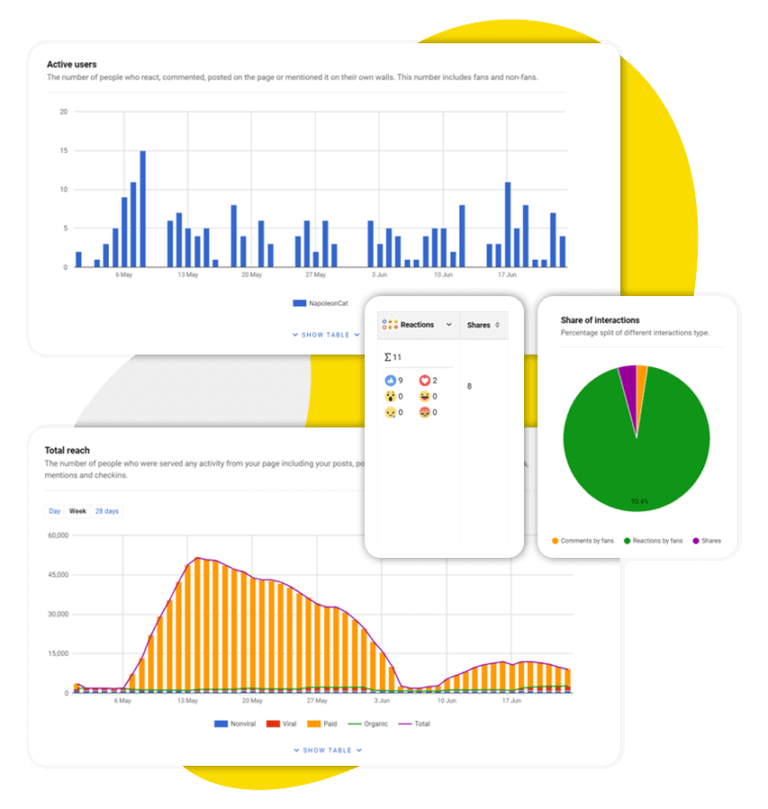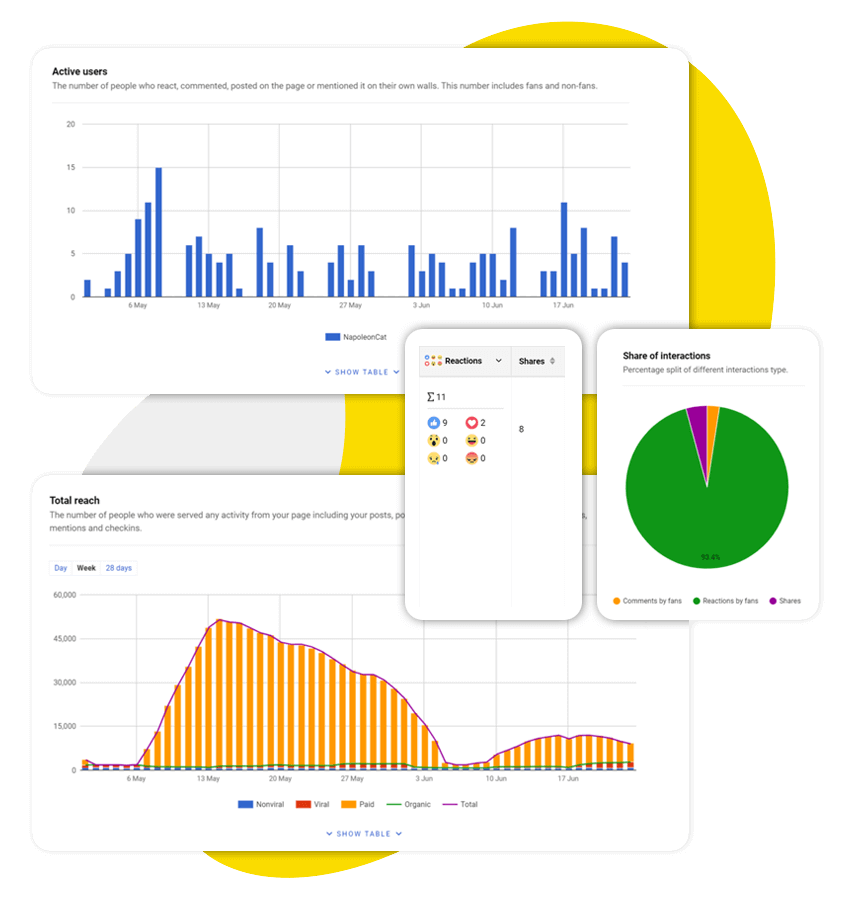 Twitter Competitor Analysis Tool
Analyze your competitors on Twitter. Find out what content performs best, when it's best to tweet, and more. Generate automated Twitter reports – with an all-in-one social media tool.
Using NapoleonCat's Analytics, you can easily see which of your competitors' tweets performed best, and which of them fared slightly worse. You can sort your list by retweet count, favorite count, reply count, and engagement rate.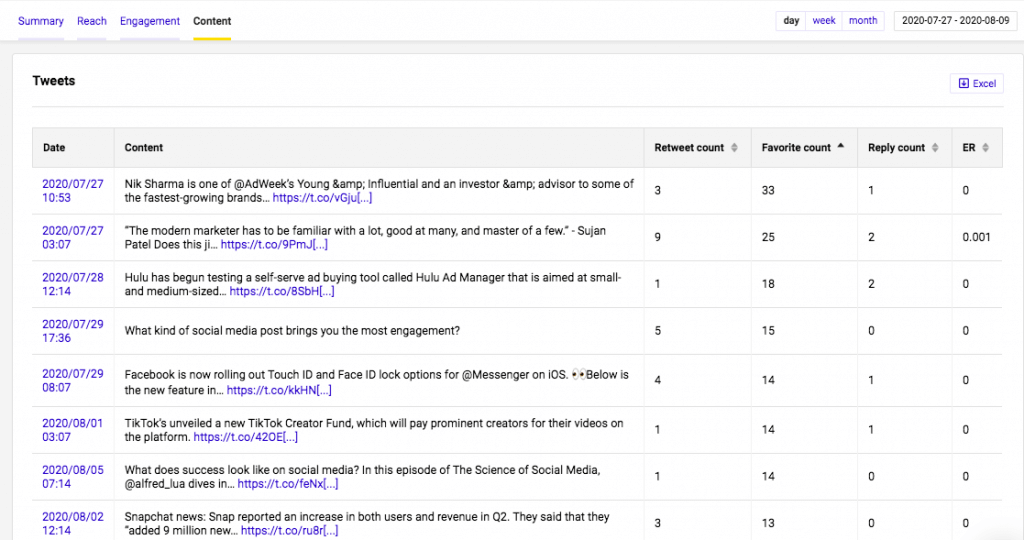 This practice should help you establish the general theme for your Twitter page, and show you how to communicate with your audience. The table only shows post previews, but you can see original posts by clicking on a given date in the Date column.
When to post on Twitter?
One crucial element of any social media strategy is figuring out the best times to post. In simple words, these are the times when your audience is most likely to engage with your content.
In NapoleonCat, you can take a look at your post engagement by days of the week, and also by hours. This can be seen in automatic Twitter reports in the Reports feature of the tool.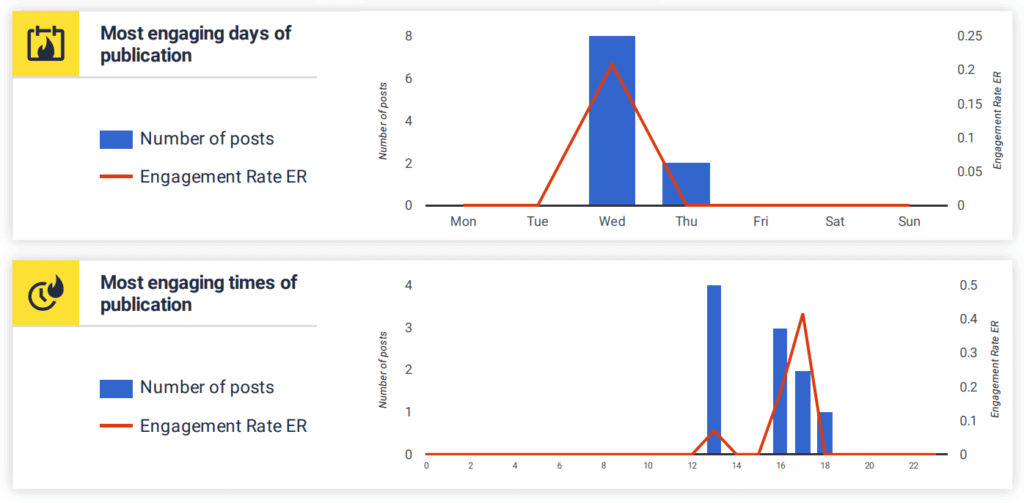 In case your best times to post on Twitter don't correlate with your working hours, or you simply have too much content to post – you can always schedule your posts, save time, and focus on some other, more strategic tasks.
With our newly improved Publisher, you can use it to simultaneously schedule and publish posts across Twitter, Facebook, Instagram, LinkedIn, and Google My Business.
How often should you Tweet?
If you're wondering how often you should post on Twitter, analyzing your competitors' activity will give you some excellent benchmarks.
In NapoleonCat, you can access a daily Twitter activity breakdown. Note that retweets, likes, and replies also count as tweets:

There are also some general assumptions as to how often you should tweet. Neil Patel2 suggests tweet frequency should be in line with your goals.
If you want maximum engagement per tweet, aim for 1-5 tweets per day. However, if you want more total responses to your tweets overall, 50 tweets or more are acceptable.
Automatic Twitter reports (also for competitors' profiles)
For a more in-depth Twitter competitor analysis, you can also generate comprehensive social media reports in a matter of seconds, and that's a big bonus.
Twitter reports include:
Key metrics
Interactions
Page post performance
Followers growth
Page admin activity
Top 20 page posts
Friends growth
Page posts interactions heatmap
It can be a real lifesaver for those tasked with regular social media reporting to their superiors. Below is a sample report for a competitor's Twitter account (to get a full view, make sure the video is set to 1080p and is playing in full-screen mode).
Wrapping up
Social media competitor analysis is an inherent element of any solid digital marketing strategy. It helps you figure out the wheres, the whats, the whys, and the whens. Performing such an analysis is no easy task, but thankfully there are powerful social media management tools that make life easier. Start your FREE TRIAL and see for yourself – no credit card required 😉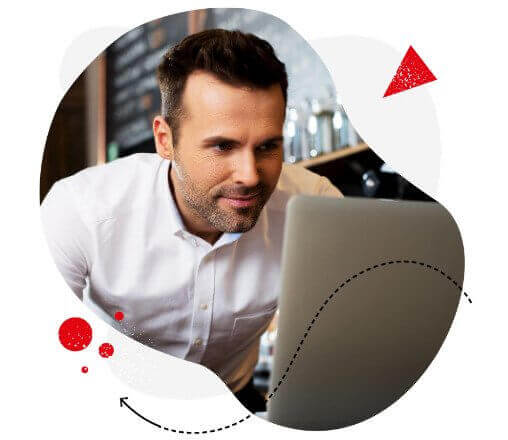 Analyze competitors on Twitter
Analyze your competitors on Twitter and generate reports in seconds. Save time and boost your results – with an all-in-one social media tool.
For more Twitter marketing tips, check out these articles:
You may also like:
---