TikTok sounds have become so integral in the platform's user experience it's hard to imagine watching a TikTok video without it. In fact, 88% of TikTok users say that sounds are central to how they enjoy content in the app.
And no mistake, TikTok sounds have played a pivotal role in shaping trends, challenges, and even popular culture as a whole.
As a brand or creator, knowing how to make the most out of TikTok sounds not only helps you stand out, but it also helps you build a strong, authentic connection with your target audience.
That said, it can be difficult to find the right sound to use for your video, especially if you haven't been keeping up with what's trending.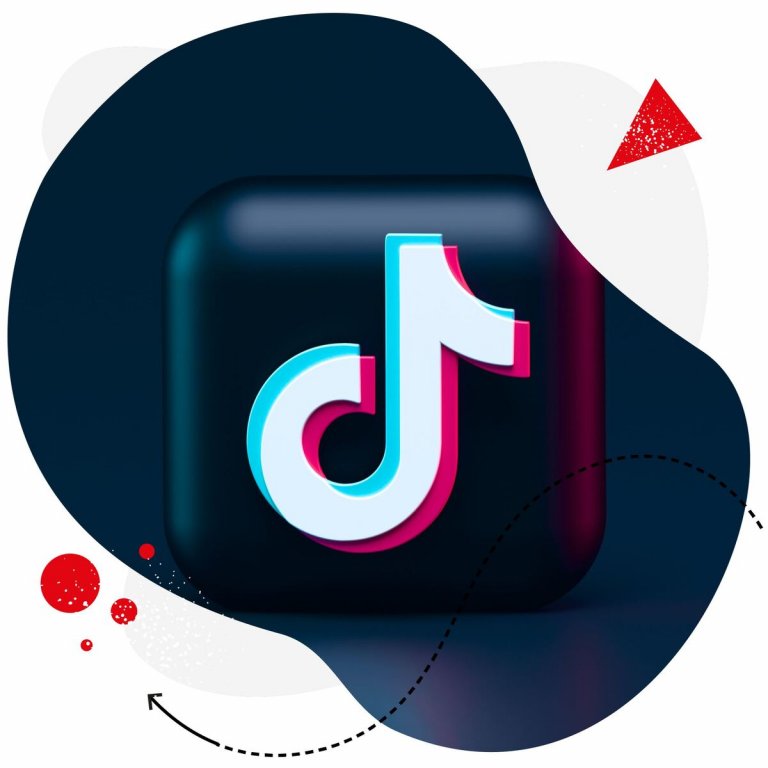 TikTok management tool for teams
Schedule your TikToks and manage TikTok comments (organic and ads) from one place – with an all-in-one social media tool designed for teams.
In this blog post, we explore how you can find and use TikTok sounds to create TikTok vids that will make your audience vibe with your content and make them come back for more.
We'll cover the following:
Why are TikTok sounds so important?
You already know sounds are integral to the TikTok experience. But if you want to leverage TikTok sounds into your content in ways that resonate with your audience, you need a deeper understanding of why TikTok sounds are essential.
It all boils down to three things:
Engagement
Creative expression
Emotional connection
Engagement
Using popular TikTok sounds can significantly boost your engagement, as people are more likely to watch, like, and share content featuring familiar or trending audio.
Case in point: the "Renegade" dance challenge on TikTok. The dance routine was created by Jalaiah Harmon and set to the song "Lottery" by K CAMP. As the challenge gained momentum, countless TikTok users, including influencers and celebrities, joined in and created their own versions of the dance using the same TikTok sound.
This resulted in millions of views, likes, and shares, not only for the original creator but also for those who participated in the trend. The familiar and catchy audio track, combined with the dance challenge, led to a significant increase in engagement across the platform, highlighting the power of using popular sounds in TikTok content.
@charlidamelio shows us how to do it by doing the "Renegade" dance challenge on the red carpet.
Creative expression
TikTok sounds enable you to showcase your creativity and personality. By incorporating popular or unique audio into your content, you can produce videos that reflect your individual style and resonate with your audience, much like painting a vivid picture with the perfect soundtrack.
Want an example? The "Wipe It Down" challenge comes to mind. This trend involved users filming themselves cleaning a mirror to the beat of the song "Wipe It Down" by BMW KENNY. As the song plays, creators transition between different outfits, characters, or personas each time they wipe the mirror.
The "Wipe It Down" challenge allowed users to showcase their creativity and personality by choosing unique costumes, makeup, or themes that represented their individual styles.
Some participants took the opportunity to portray their favorite fictional characters, while others used the challenge to reveal their hidden talents or interests. The audio provided a unifying element, and the imaginative interpretations of the challenge resonated with audiences, garnering millions of views and interactions on the platform.
Wipe it down challenge by @Marrymary_grey but make it fashion.
Emotional connection
Sounds and music can evoke emotions and create a connection between your content and the viewer. By choosing the right TikTok sound, you can enhance the impact of your message or story, similar to how a movie score can amplify the emotional experience of a film.
An example of creating an emotional connection through TikTok sounds is the use of Labrinth's song "Still Don't Know My Name" from the TV show "Euphoria." Many TikTok users have incorporated this song into their videos, often using it to convey a sense of self-discovery, personal transformation, or vulnerability.
For instance, some creators have used the sound to document their journey with mental health, sharing clips that illustrate their struggles and progress. Others have paired the song with stories of personal growth, such as weight loss or overcoming adversity.
Others, just like in the example below, reference it to express a feeling of euphoria.
How to find trending sounds on TikTok
With so many TikTok sounds to choose from, how do you know which ones are popular enough to be of good use to your marketing campaign? Here are different ways to find trending sounds on TikTok.
Use the search bar
One effective way to find trending TikTok sounds is to use the search function at the top of the screen.
Once you're there, enter keyword phrases like "viral sounds" or "popular sounds" or something similar. Once it's done loading up the results, go to the "sounds" tab, and you'll see something like this: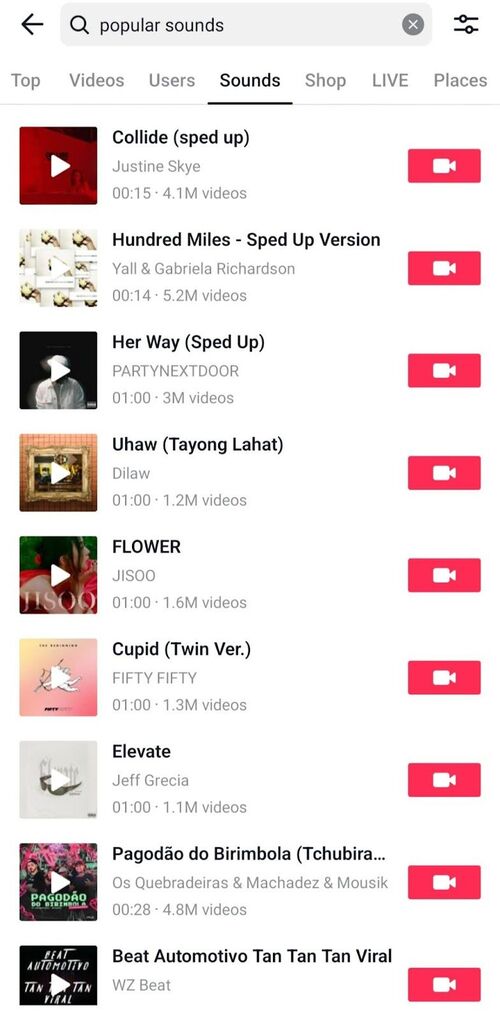 Browse through TikTok's sound library
You can discover trending sounds on TikTok by browsing the platform's sound library. To access the sound library, follow these steps:
1. Open the TikTok app on your device.
2. Tap the plus icon to start a new video.
3. At the top of the screen, tap "Add Sound."
4. Scroll down to "Playlist."
5. Browse through the list of playlists and select a category to explore the latest trending TikTok sounds and choose one that best fits your content idea.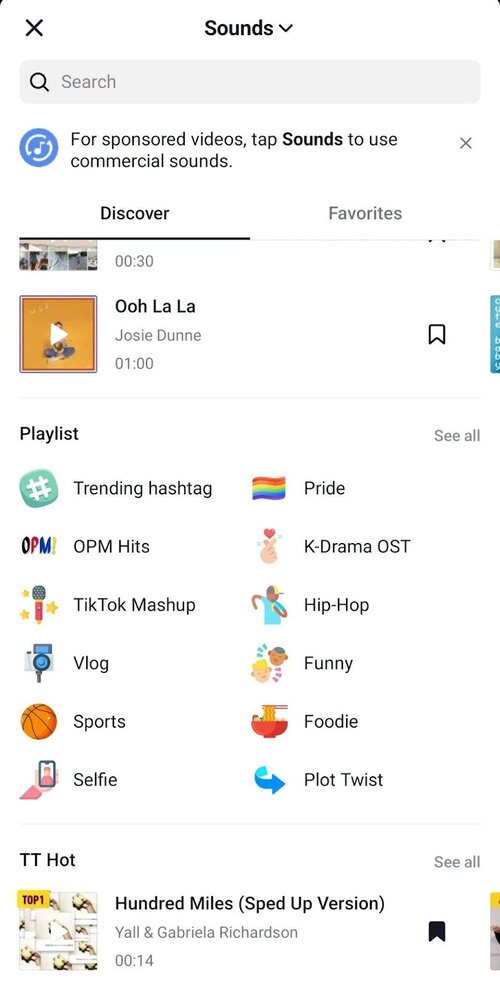 Use TikTok Creative Center
The Creative Center is a free and great resource library for finding trending TikTok sounds on the platform (aside from original music, videos, and ads). It helps you discover what's currently popular and dive into breakout trends. It also provides performance data for each sound, enabling you to use TikTok sounds that have the best potential for helping your content go viral.
To find trending sounds via the TikTok Creative Center, follow these steps:
1. Head over to the TikTok Creative Center.
2. Click on Trends and choose "Songs" from the dropdown menu.
3. Sort songs by Popular or Breakout.
3a. Choose Popular to see what's currently popular over the last 7, 30, or 120 days. You can also check what's been approved for business use and what's new.
3b. Choose Breakout to ride an emerging trend and stand out. Make sure to see Analytics to determine if a particular sound has some momentum going for it.
How to save sounds on TikTok
To save sounds on TikTok, you only need to add them to your favorites. That way, you can use and edit the saved audio within the app itself. Here's how.
1. Go to the TikTok app.
2. Click on the TikTok sound that you want to save via the search bar.
3. Tap "Add to Favorites."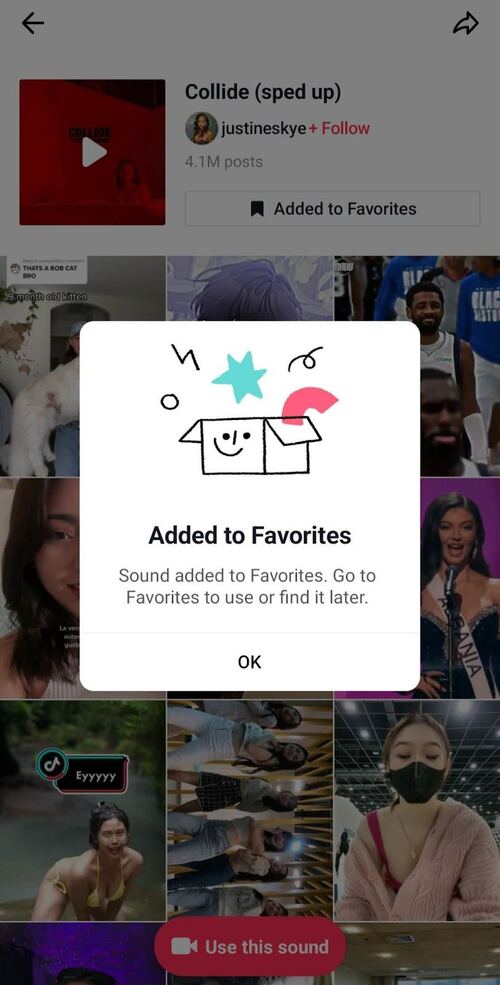 4. To access the saved sound, go to your Profile and click on the Bookmarks tab right below the "Edit profile" option.
5. Scroll to the right to find the Sounds category. The sounds you save should be in there!
6. Click on the TikTok sound you want to incorporate into your video and click on "Use this sound." You can also get quick access to your Favorites list as you create and publish a TikTok video (right after clicking on "Add sound").
As you keep discovering trending sounds within the app, you can easily save and access them by performing the steps above. This way, you can incorporate popular sounds into your TikTik vids with ease.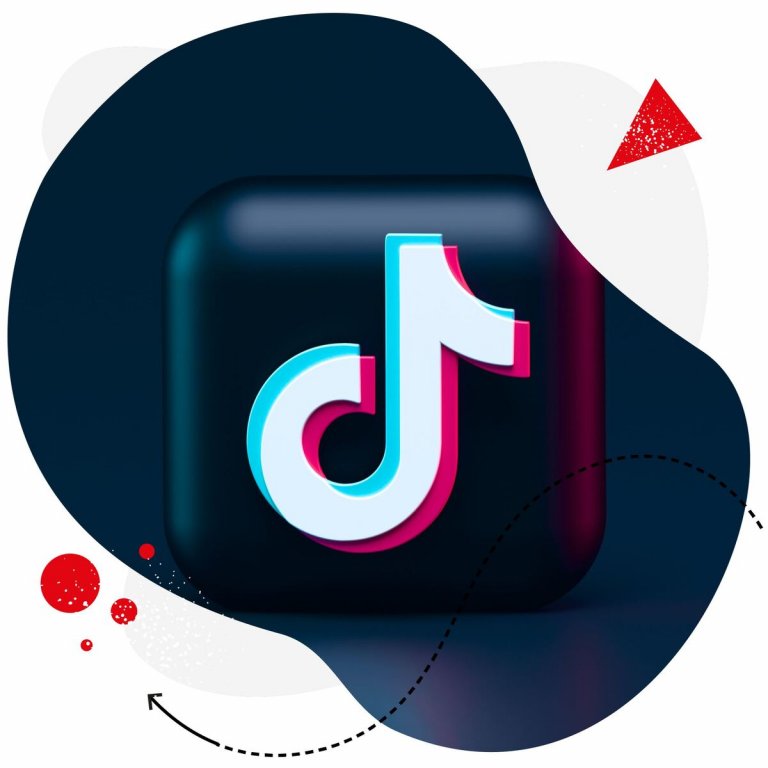 TikTok management tool for teams
Schedule your TikToks and manage TikTok comments (organic and ads) from one place – with an all-in-one social media tool designed for teams.
How to download TikTok sounds
Editing saved sounds within the TikTok app is great. However, you get more creative freedom and flexibility from using external tools, such as audio and video editing software. But to pull that off, you need to download TikTok sounds to your device for each access and editing.
To download TikTok sounds, follow these steps:
1. Open the TikTok app on your device and find the video that features the sound you want to download.
2. Tap the "Share" icon. This will bring up the Bookmarks bar at the bottom of the page.
3. Click on "Save video." This will download the video to your mobile device.
4. Go to an audio extractor page like Flixier or Movavi to extract the audio from the video.
5. Follow the instructions provided by the audio extractor of your choice.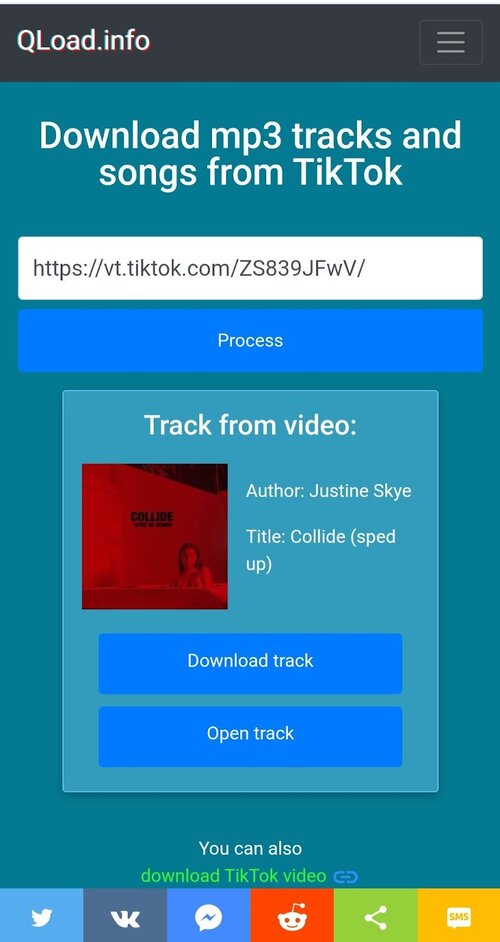 6. And you're done!
With the TikTok sound file sitting in one of your local folders, you can edit it using an audio editor like Clideo or VEED. You can then add the sound file to your video and do your magic before publishing!
How to trim sounds on TikTok
TikTok recently increased its video length limit to 10 minutes. That said, the optimal length for a TikTok video is 21-34 seconds. However long you want your video to be, you want to use only a specific portion of your chosen TikTok audio to make your content more activating.
In other words, you need to give the audio clip some trimming.
Here's how to trim a sound on TikTok:
1. Open the TikTok app and tap the plus button to create a video.
2. Press "Add sound" and scroll down or use the search bar to find the sound you want to use.
3. Once you find it, tap on the sound before pressing the "Scissors" icon.
4. Swipe left to move further into the song before tapping "Done."
5. From here, trimming a TikTok sound is pretty self-explanatory. TikTok starts playing the sound and shows a waveform.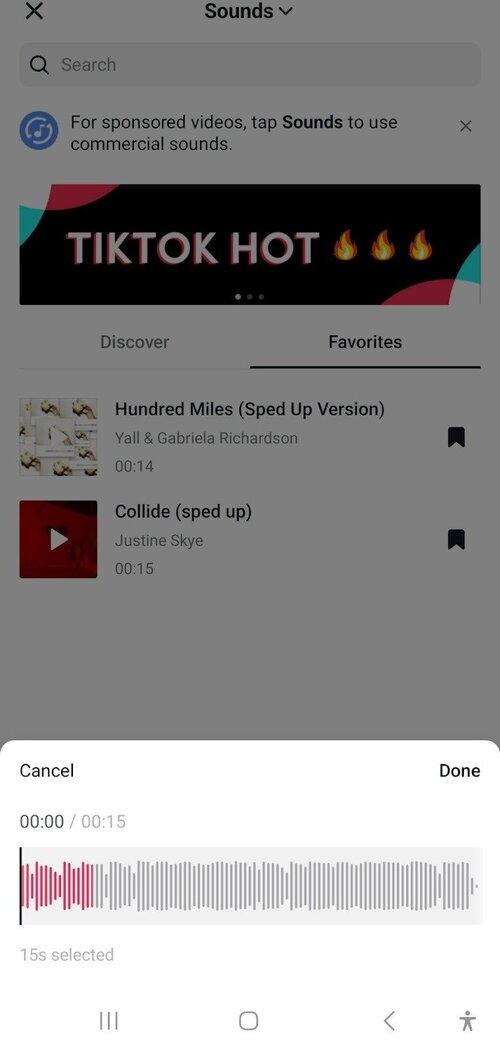 6. Trim the sound to your desired length by dragging the slider.
7. Once you're done, tap "Save" to save the trimmed sound to your favorites or use it in your video.
By using the right combination of visuals and trimmed audio, you can give your audience a more engaging and personalized viewing experience.
How to block a sound on TikTok
We love TikTok for its musically-oriented vibe, but sometimes hearing a particular song over and over is as fun as getting a root canal without anesthesia.
The app doesn't provide the option to block a sound on TikTok, but you can flag TikTok vids that play the unwanted sound so they'll stop appearing in your feed.
Here's how to do it:
1. Open the TikTok app and find a video that uses the sound you want to block.
2. Tap and hold the video until a menu appears.
3. Select "Not interested" from the menu.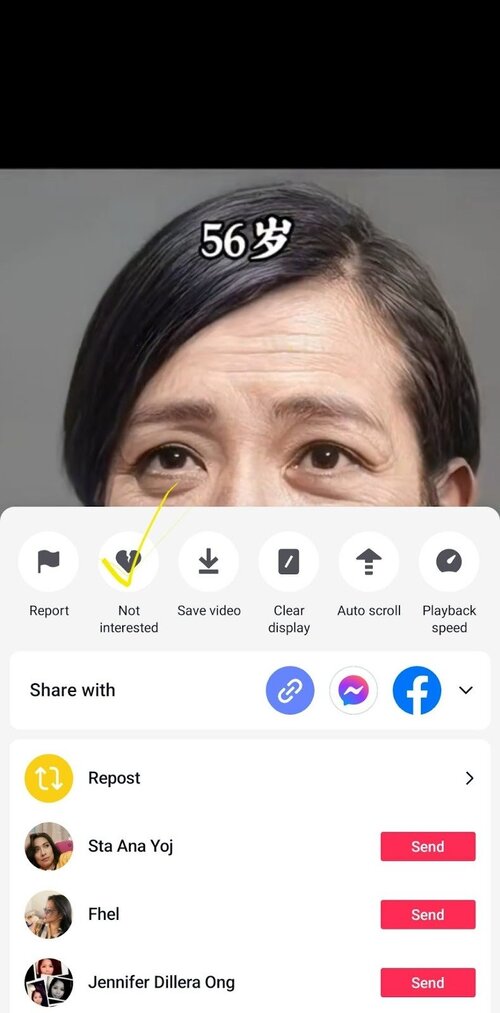 Keep doing this every time videos that use that same sound appear again in your feed. Eventually, the TikTok algorithm will "get" why you keep blocking those videos.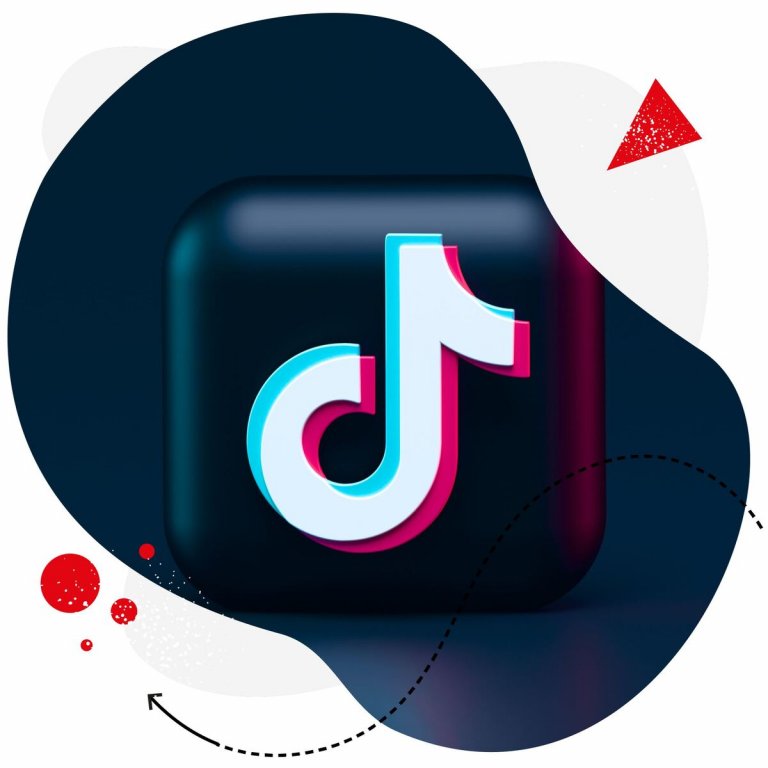 TikTok management tool for teams
Schedule your TikToks and manage TikTok comments (organic and ads) from one place – with an all-in-one social media tool designed for teams.
How to import TikTok sounds to Instagram
Do you feel that you've discovered a TikTok sound that could also be a hit with your Instagram followers?
You can import TikTok sounds to Instagram by following these steps:
1. Find the TikTok video with the sound you want to use and download it to your phone or computer using a third-party app or website.
2. Save the TikTok video with the sound you want to use to your phone's video library.
3. Open Instagram and create a new Reel.
4. Tap the "Audio" button on the left-hand side of your screen.
5. Click on "Import" and select the audio file you want to import.
6. Trim the sound to the desired length and add it to your Reel.
Wrap up
TikTok sounds play a crucial role in shaping the platform's user experience and driving engagement. By using them effectively, you can create captivating and personalized content that your audience can sing along with or dance to, or both. Maybe they'll even create their own version using the same TikTok sound and be a trendsetter themselves!
By leveraging the tips shared in this guide, you can enhance your TikTok content and potentially make it go viral, solidifying your presence on the platform and making a lasting impact on your audience.
You may also like: