If you're here, you're probably wondering how to launch your pet business on Instagram (congrats, by the way!). Here's a bunch of tips on what to do to build your brand and get customers using Instagram and all it has to offer.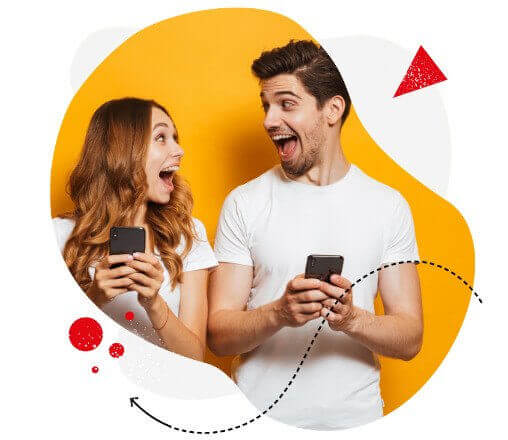 Instagram marketing made easier (especially for teams)
Automation, analytics, reporting, scheduling, and more. Try NapoleonCat and save 90% of your time spent on your marketing tasks. Try it for free:
Try NapoleonCat free for 14 days. No credit card required.
Why Instagram is perfect if you have a small pet store (or a big one)
If you're just starting a business, social media is a huge help. You get to connect to your customers in a way that your eCommerce store probably won't let you. You get to keep reminding your customers about your brand and your products – often in a fun way – so when they need a pet product, they'll immediately think of you and your store.
AND you get to post cute pictures of cats and dogs daily – and watch the engagement soar. (Yes, people love cute cat and dog pictures on social media, so that's definitely an advantage you have right there.)
But beyond the cuteness, you can actually reach your target customers and sell your products. Which is what a business (however small) is all about, after all.
According to Instagram's data, every month, 130 million Instagram users tap on shopping posts to learn more about the products. And 62% become more interested in a brand or product after seeing it in Instagram Stories.
Yes, it really does work. And if you're not using Instagram for your pet store (or any kind of business), you're missing out on all of the above.
Okay, but what do you do to get on Instagram and get through to those people who can buy your pet products?
It's not a (dog) walk in the park – but it's also not rocket science.
Here are some tips on how to prepare your Instagram presence and what and how to post to get people engaged (and get them to buy as a result.)
How to use Instagram to launch and promote your pet store
Figure out a way to stand out
This is something you should do regardless of where you're going to promote and sell your products. It's what any small business should do first – strategize. (And I don't mean social media strategy alone but an overall brand strategy.)
And how do you do that? (Assuming you have your products already and that they're good quality products – this is a must, and no matter how great your Instagram presence is, you won't get away with low-quality, mediocre products in the long run.)
Define your target audience. Yes, they will be animal lovers and owners, but maybe you want to reach a specific kind of pet owner? Niching down will likely help you build a more engaged following and turn your customers into brand advocates who identify with your brand values. Think about that before you get out there.
Research your competition. Instagram is full of pet stores, so analyze what other business owners do and how they promote their brands. A competitor analysis will help you get inspired, but most of all, find your opportunities to do something different from what all the pet shops out there are doing.
Define your unique value proposition. Based on who your audience is and what other pet store owners do, what's the thing that's unique to your business and meets the needs of your target market?
Think about how you're going to communicate your value proposition. How do you want to present your brand? What's your brand voice? Your visual style? What kind of content do you want to reach your audience with (more on what you can post a little later.)
Finally, consider your marketing budget. How much do you want to spend on content creation, ads, etc.? Your business plan should also include your marketing costs, too.
And don't forget, marketing is there to bring you money – so (usually) it's worth investing in it first to reap the benefits later. But you need to have a marketing strategy in place and figure out all of the above if you want it to work and not be just a waste of your money.
All these (and more) are necessary elements of successful marketing strategies designed to help your business earn revenue. So, however tempted you are to just go all in and start an Instagram account and a store and then see what happens next, get your foundations right first. You'll thank me later.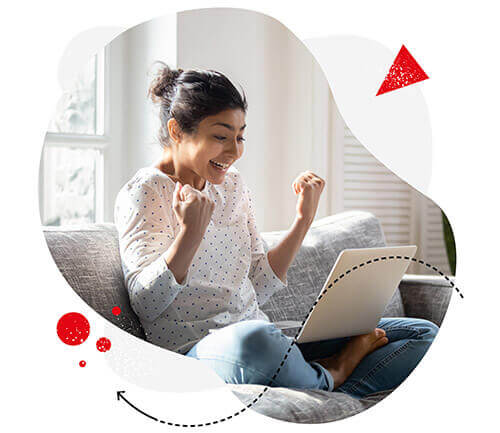 All-in-one Instagram management tool
Manage comments and DMs, bulk-schedule posts, analyze your own profiles and your competitors, and get instant reports. Try it for free:
Try NapoleonCat free for 14 days. No credit card required.
Set up your store
When you start a pet store on Instagram, you have several ways to go about that.
If you have (or are planning to have) an online store, you can integrate it with your Instagram account to promote your product there.
Some businesses sell on Instagram without having a dedicated website. This is a good idea if you're just starting out, though it has some drawbacks – like the fact that you're totally dependent on Instagram, meaning you don't actually own your store. And if your account gets closed or suspended, or there's an issue with the platform, you effectively can't sell.
So my recommendation is definitely to set up an online store using an eCommerce platform and then use Instagram as one of your promotion channels.
Instagram also lets you set up a store on the platform, so that's definitely a good idea to get started.
Go to this page to find the exact steps to take to set up your shop on Instagram.
P.S. You'll need a business account on Instagram (which, since you're a business, you know, you're going to need anyway.)
Engage your audience with your content
When you have an account – and a shop – time to get yourself some customers. And this is where the fun begins.
There's no one golden rule or easy solution for engaging content. But here are some post ideas for both organic and paid content you can use to attract customers, reach new audiences, and convince them to buy your products.
First, you can set up some paid ads (if that's your plan and you have a budget). These can take people to your Instagram page to build your following or to your website (including specific product pages.) You can mix different types of ads and see what works best.
Here's more guidance on Instagram ads.
Show off your products in your posts. You can create posts talking about the different characteristics of your products, use shoppable posts tagging the products in your store, or show customer stories with a specific product.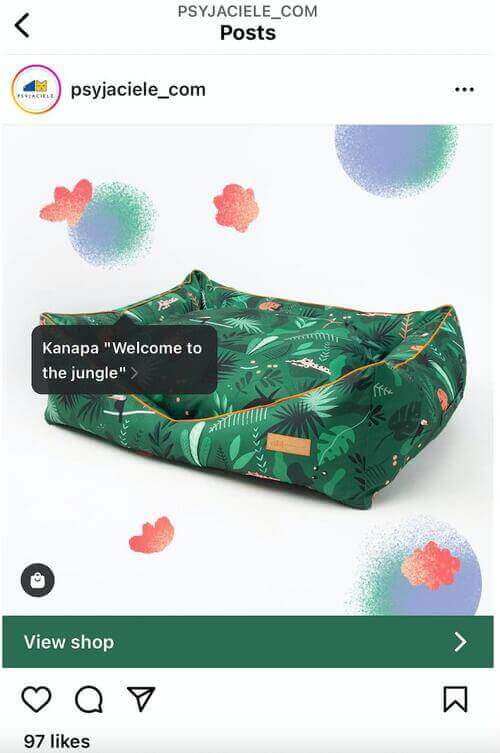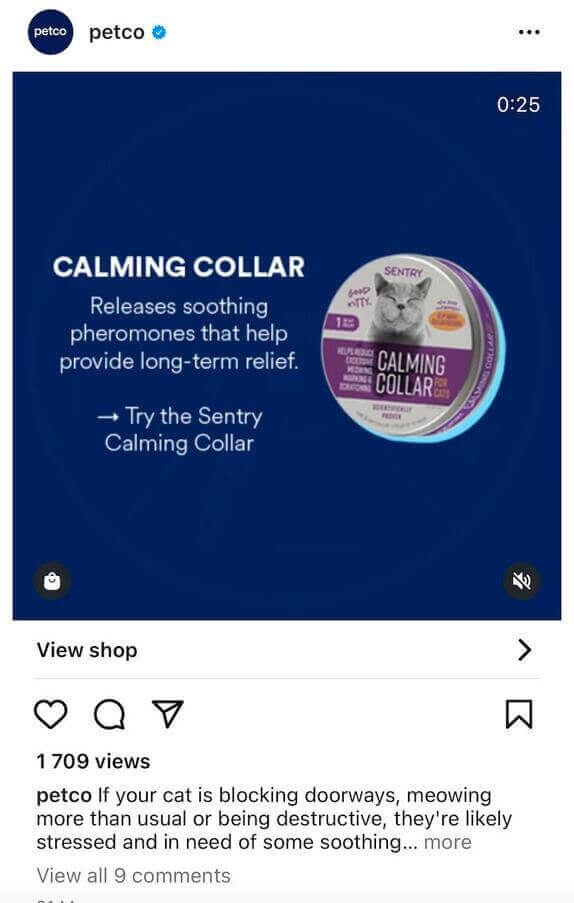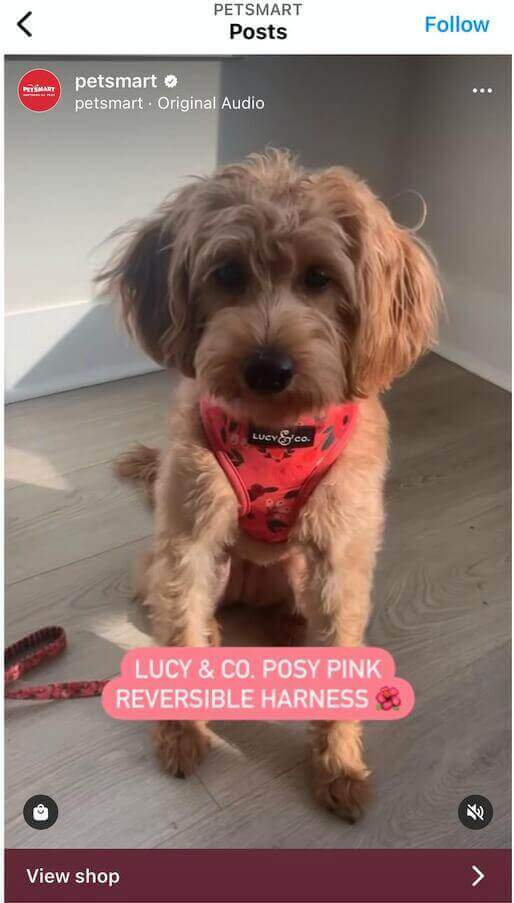 Of course, you can also sponsor your posts and use them as ads to reach a wider audience.
Post educational content that explains things your target audience might be interested in. It can be around pet foods, health, habits, training, etc.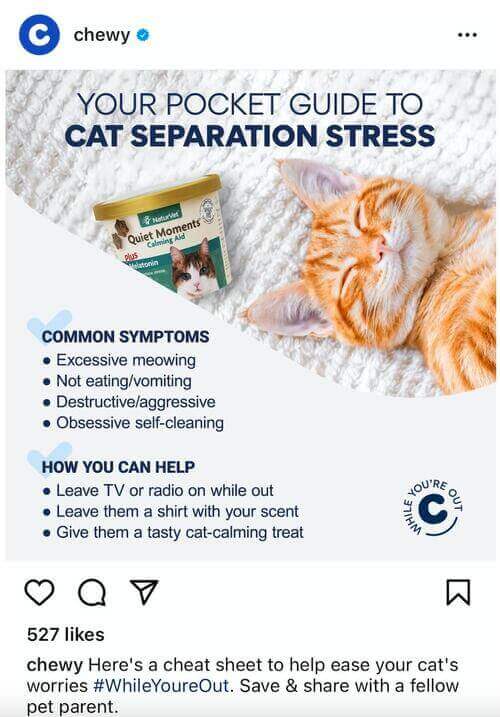 You can also partner with experts on specific topics or create Q&A sessions or a series of quick tips from professionals.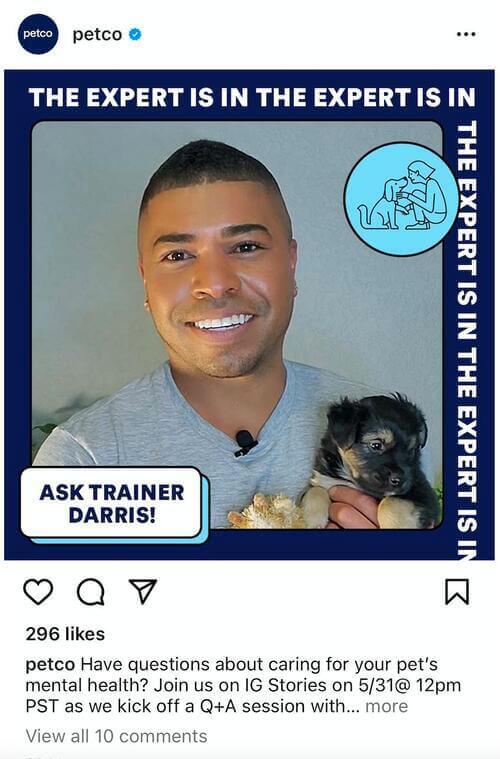 Post reviews from your customers. As your pet store grows, you can get them using your different channels. (Don't forget to ask for permission if they're, for example, in an email from a customer, and you want to include their name.)
This is what marketers and psychologists call "social proof" – and it's something that's been proven to work infinitely better than anything you can post as a brand. People simply trust the opinions of others who are in a similar situation or have similar needs.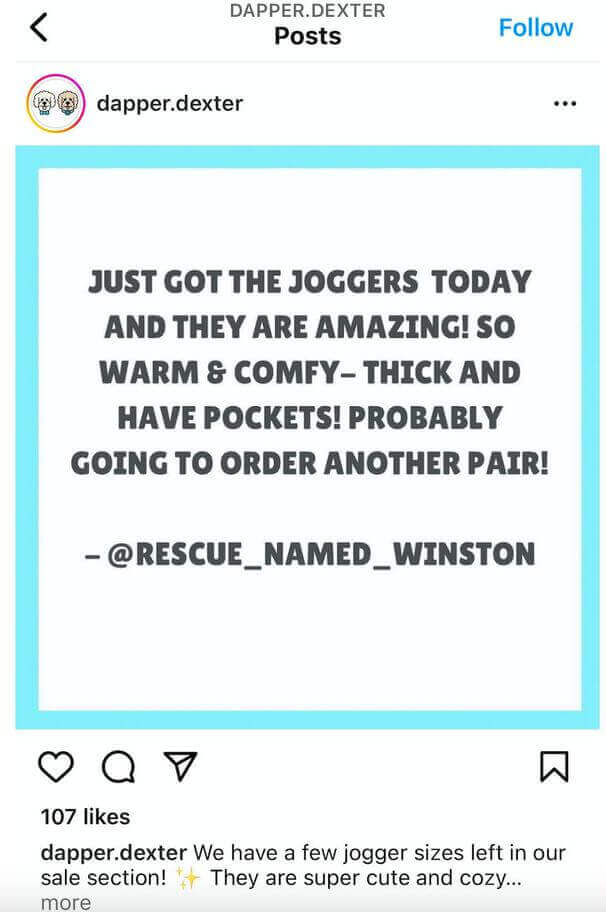 Use other types of user-generated content. It could be as simple as reposting anything your customers post on their Instagram accounts, tagging you. You can also organize contests or giveaways and ask people to create posts or Stories with your products in them and then share the winning entries.
Another idea that I personally love is to include asking for Instagram content throughout the shopping experience. You can add a personalized card or even a hand-written note with the package asking your customers to take a photo of their pet and tag you on Instagram.
Or you could do it in a personalized confirmation email from your eCommerce platform.
This way, you're taking advantage of that moment of excitement when someone is opening their package (or receiving the order confirmation). And also, who doesn't like posting cute photos of their pets?
This helps you reach more people (your customers' friends and followers) and creates a positive impression, which might result in the beginning of a long-lasting relationship with your customer.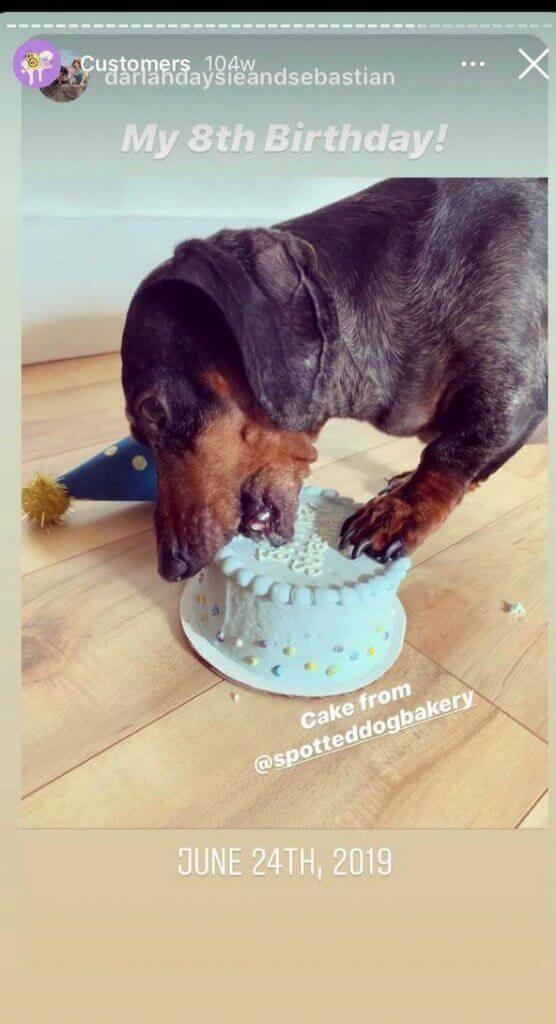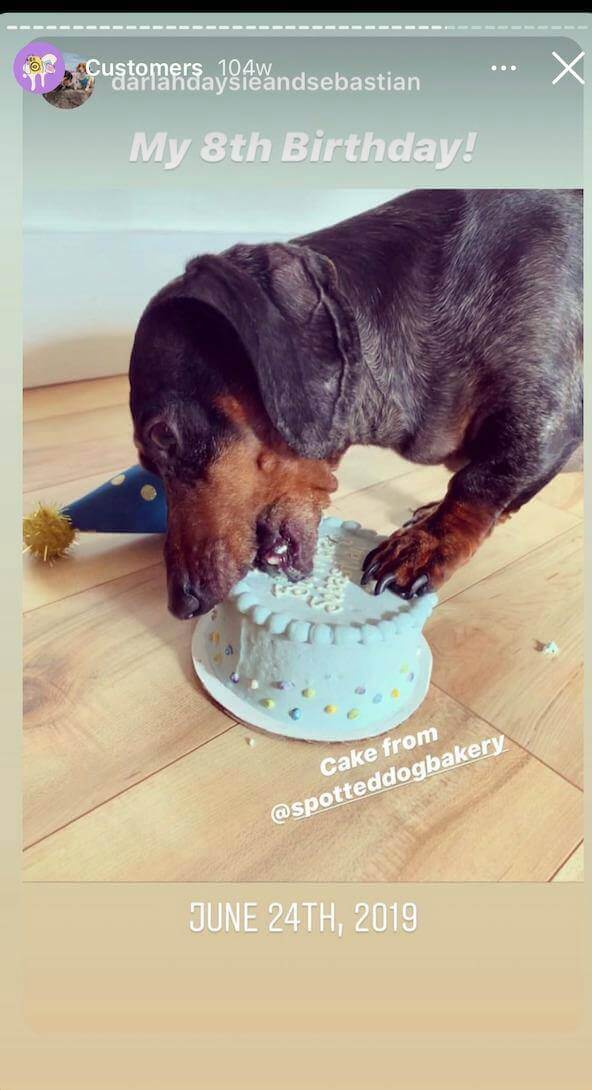 Post funny, lighthearted content using Instagram Stories, Reels, or just posts (though the more interactive formats will probably be more effective here.)
As I think we already agreed at the beginning of this article, pets are just the perfect subject for cute photos and videos – and they probably increase your chances of going viral on social media. So yeah, I'd totally take that opportunity.
(If it's in line with your brand, of course. If you're not sure, go back to point one.)
Bonus tip: the fun content can also be shoppable.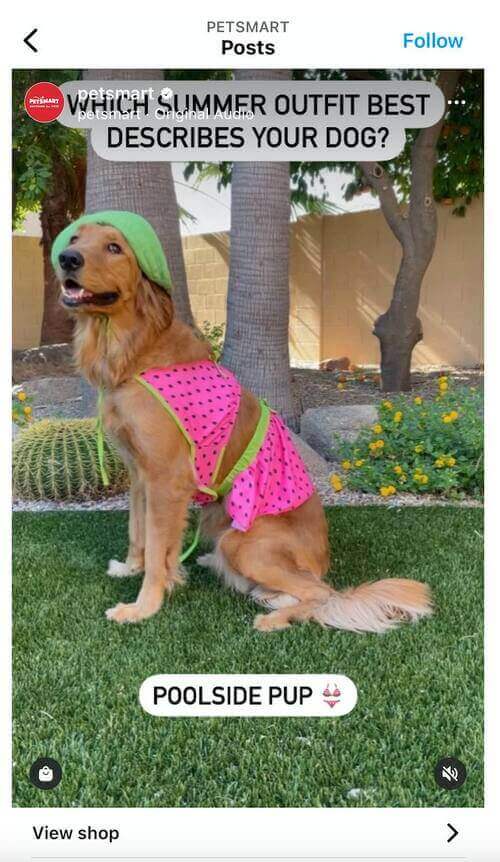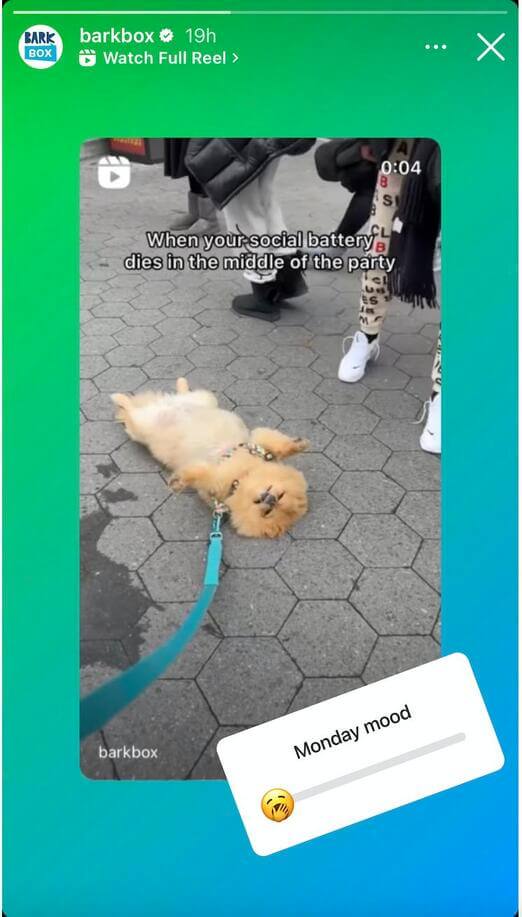 Get ready to provide excellent social media customer service
Yes, publishing content on Instagram is one thing. But since social media, in its nature, is a two-way communication channel, you need to be prepared to receive communication from your customers – and respond to it.
And when you're actively present on Instagram, they'll see it as a natural channel to send you:
Product questions
Complaints
Questions about shipping or order status
Etc.
And good customer service is also a part of your Instagram presence and brand reputation (and can even be your market differentiator). How quickly you respond (and if you respond at all) will add to your customers' overall impression of your brand. And they'll share it with their friends and followers.
This should be fairly easy as you start out, but as you have more and more customers, you'll also get more comments and private messages that are likely to take hours of your time.
One solution is using a social media engagement tool, like NapoleonCat, to get on top of those comments and questions and improve response times. With the Social Inbox, you'll get all of those in one dashboard (along with your other social media channels, if you have them), and you'll be able to handle your customer service much easier and quicker – when you're a one-person business, but also as you grow and hire a customer service team.
(And, by the way, NapoleonCat also includes much more than that)
A social media publishing tool you can use to schedule and automatically publish your content,
A social media automation tool helping you automatically respond to some frequently asked questions or remove spam (which will probably – and unfortunately – start popping up under your posts and ads sooner or later.) Trust me, Instagram automation can save you hours you can spend on other aspects of running your small business.
And social media analytics you can use to see what content works and also monitor the performance of your competitors.
All in just one subscription 😉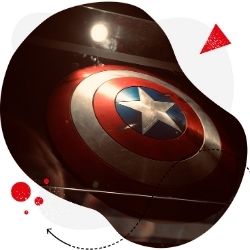 Protect your brand on Instagram
Automatically hide or delete comments from trolls on Instagram (on organic posts and IG ads). Try NapoleonCat for free:
Try NapoleonCat free for 14 days. No credit card required.
Use all Instagram has to offer when you're opening a pet store
Instagram is not just a great channel to focus on when you launch your brand. With some focused effort, it'll help you build long-term relationships with your customers, turning them into loyal brand advocates while you keep reaching new audiences.
Of course, all of this will likely take time. But if your products are great, you have an idea about how you want to show up on Instagram, and you're willing to invest time (and budget) into a consistent Instagram presence, it probably won't take that long before people start noticing you. Which I hope happens to you soon!