With over 1 billion users, Instagram has grown to be one of the most influential social media platforms in the world. Brands are constantly searching for new ways to grow their following and boost engagement rates, oftentimes leaning towards automated solutions.
A popular Instagram hack is using Instagram bots. It may seem like a quick trick to gather new followers, but plenty of dangers come with bots on Instagram, and many users don't even realize this.
How Instagram bots work
Have you ever posted a photo or video on Instagram and received comments that seemed a bit fake or off-topic? That's because they were most likely not made by real people, but by software. Instagram bots are made to perform repetitive tasks, which mainly include:
Commenting and liking posts
Following and unfollowing other users
Liking comments
Sending direct messages
The main purpose of bots is to boost your following and Instagram engagement rates, but it turns out that they can do more harm than good.
Why using Instagram bots is a risky business
There are two main reasons why using traditional Instagram comment spam bots can compromise your entire Instagram strategy:
Bots dehumanize your Instagram account
Using Instagram bots is a direct violation of the service's terms of use and can get your account shadowbanned
As for the dehumanization part – typical Instagram bot accounts are programmed to comment under posts based only on a specific hashtag, and these comments are usually very general or completely off-topic and irrelevant. This may lead to a bunch of awkwardness or even insensitive comments that can harm a brand's reputation. It's usually quite clear which Instagram comments were made by a bot. They always sound more or less the same – "Great content! Make sure to check us out!"
Me personally, I always delete such comments the moment I see them under my content because I want my comment thread to be real. They look as if they're made by spam accounts and are hardly ever on-point.
Another, perhaps the most important reason not to use bots, is the fact that they violate Instagram's Terms of Use by accessing Instagram's API without the platform's permission, more specifically:
You must not access Instagram's private API by means other than those permitted by Instagram.
Don't store or cache Instagram login credentials.
Don't use the Instagram API to display User Content, import or backup content, or manage Instagram relationships, without our prior permission.
Ensure your comments are tailored to each person.
Don't post unauthorized commercial communication or spam on Instagram.
Don't enable a business to take more than one action on Instagram at a time.
Don't use an unreasonable amount of bandwidth or impact the stability of Instagram.com servers or the behavior of other apps using the Instagram APIs.
Using Instagram bots that violate the platform's terms may get you shadowbanned, and that's not something you want to happen when growing your Instagram audience. Being shadowbanned means that your content will no longer appear in the hashtag browser, and your organic reach will plummet drastically. Don't get banned, play it smart.
How to get more followers and boost engagement on Instagram
The fact that it's safer not to use bots doesn't mean that you can't boost your engagement rates and grow your Instagram following in fully legit ways. There are still plenty of tricks that don't violate the platform's terms of use and can prove effective, especially in the long term.
Use niche hashtags
Using hashtags in a smart way can boost your organic reach even x20. All you need to do is find the right hashtags that best describe your content and your brand, and are not "too popular". What I mean is that you should use hashtags that have at least a few thousand posts tagged with them. Don't go over a million, as it's super hard to rank among such big hashtags in the hashtag browser. You can use the default Instagram's hashtag browser to check how many posts were tagged with a specific hashtag. If you don't have any ideas for your tags, the hashtag browser can also provide you with hashtag suggestions.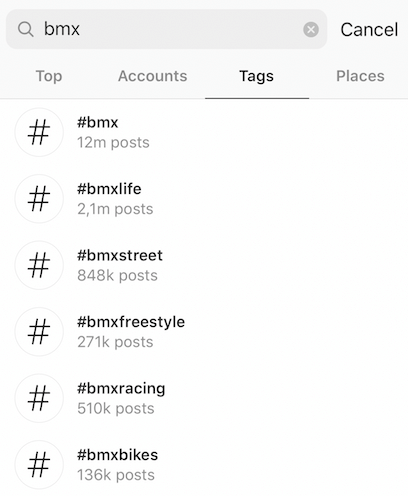 For a full Instagram hashtag strategy, check out this article.
Comment back
One simple trick to quickly double the engagement under your posts is answering comments. Moreover, this practice can spark real conversations under your content and boost your reach even more. Answering comments is also a great way to show your followers and customers that you read their feedback and listen to them.
Social media moderation can be a hassle when we have to manage multiple Instagram accounts, or when we already have a large volume of social traffic, and comments flowing in left and right. To manage all the comments and messages across different social media platforms, you can use NapoleonCat's Social Inbox:
Use Instagram Stories
Instagram Stories offer plenty of different features to interact with your audience. With Stickers, you can ask and answer questions, create conversation threads, measure how your fans feel about something (e.g. a new product), and more. You can also add hashtags to your Stories and have them rank in the hashtag browser, just like regular feed posts.
Share your feed posts to your Stories
As Instagram's algorithm evolves, it's quite an achievement to appear on top of your followers' news feed. On my personal Instagram account (where I promote myself as an athlete), not even 50% of my followers see my new posts from their homepage, and this number just keeps getting lower. That's why you should set an extra reminder of your newly published post in your Story.
Figure out best times to post
In order to maximize your post performance, you should publish your content when your followers are most likely to see it and engage with it. You can easily check the best times to post on Instagram with NapoleonCat's Analytics feature.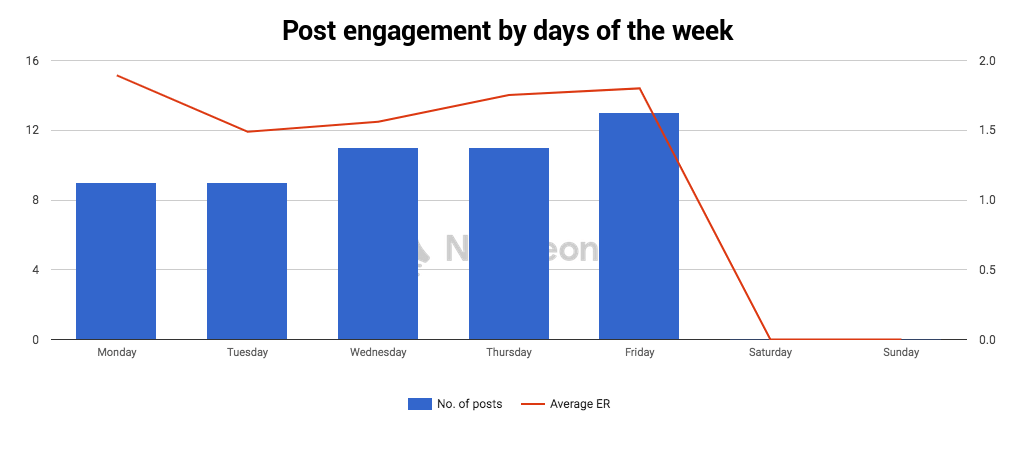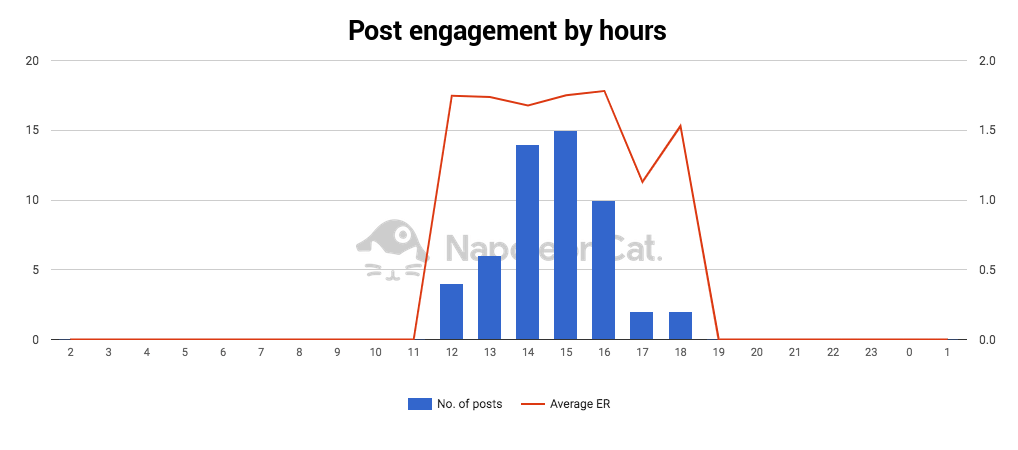 Schedule posts
If you have to post to Instagram at different times, even in the middle of the night (which might be a real need if you cater to a global audience spanning across several time zones), there's no better solution than scheduling posts on social media. No need to wait for that perfect time to post. You can schedule your Instagram posts with NapoleonCat's Publisher directly from your computer. As Facebook's Official Marketing Partner, we have direct access to Instagram's content publishing API. In layman's terms, when you schedule a post with NapoleonCat, you can be sure it will be automatically posted to Instagram at the defined date and time, without any extra hassle.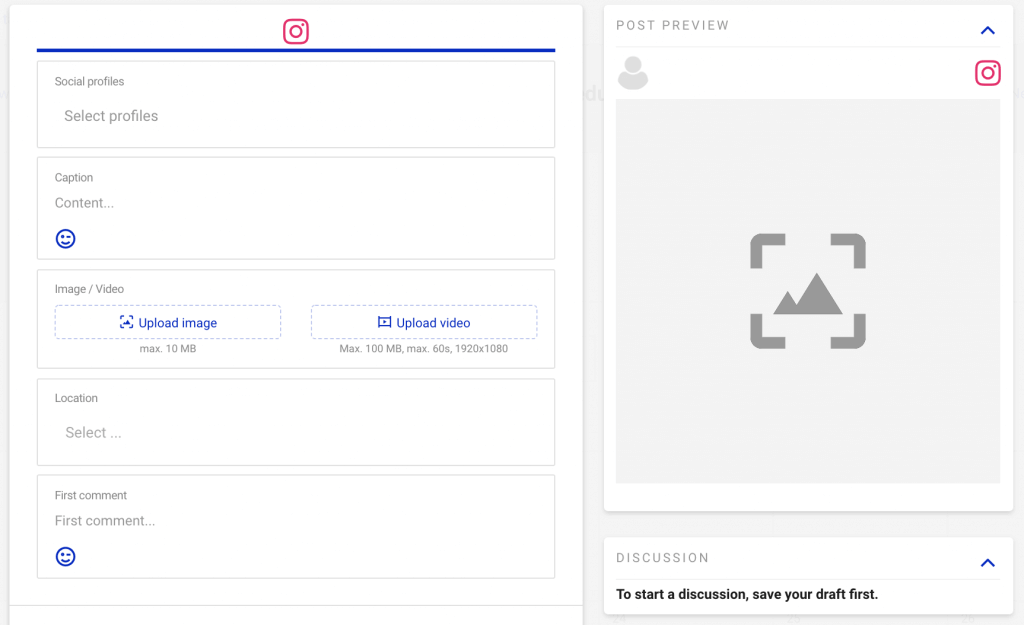 Here's a video tutorial showing you how the Scheduler works:
Use location tags
Another way to increase your organic reach is to always add location tags in your posts and Stories. This is particularly important for small businesses that operate locally. Just like there's a hashtag browser, there's also a location browser on Instagram through which users can find you.
Create original content
Always bear in mind that content is still king. The Instagram tips mentioned above will work best if you create original, unique content that users engage with. If you lack ideas, you can turn to your competitors and analyze their Instagram marketing efforts, and then create your own strategy.
Boost your Instagram performance
Handle all areas of Instagram marketing with one tool. Analyze, monitor, moderate, schedule, report, and more.
Try NapoleonCat free for 14 days. No credit card required.
Want to learn more about Instagram marketing? Check out our other articles: