Does posting on Instagram take up a lot of your time? Have you ever scrambled to post an Instagram update you should've posted hours ago, facepalming yourself all the while for forgetting? Let's face it. Scheduling Instagram posts and trying to keep on schedule can be a drag.
Which begs the question, Can you automate Instagram posts?
The answer? A resounding YES! Automating your Instagram posts makes the process of scheduling and posting posts much faster, less painful, and more accurate.
It helps you schedule your social media posts in advance, reducing the amount of time spent gathering and creating posts and giving you more time and energy to engage with your audience.
In this blog post, we talk about why you must automate your Instagram posts and how you can pull it off.
Ready? Keep reading!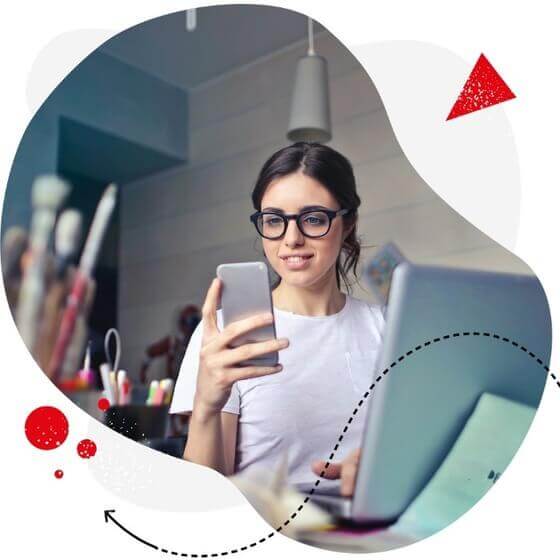 Manage multiple Instagram accounts with one simple tool
Manage comments and messages from multiple IG accounts – all from one dashboard. Get in-depth analytics and reports & more with an all-in-one social media tool.
Why you need to automate Instagram posts
Automating your Instagram posts is one of the best things you can do for your social media campaign. Here are three reasons why.
It saves you time
Don't get me wrong – drafting and publishing a single Instagram post is no biggie. It takes you only a few minutes, maybe 30 minutes at the most?
But when you're doing it several times a day and then doing it again the day after, and so on… well, let's just say minutes have a way of adding up. Before you know it, you're spending hours each week trying to keep up with your Instagram publishing schedule
When you're automating Instagram posts, you need only 15 minutes to do an entire week's work.
Now imagine automating your Instagram posts not just for a week, but for a month. For an entire year!
Time is money, right? You see, money, like time, has a way of adding up. Ka-ching!
It helps you focus on more impactful tasks
Once your Instagram posts are being automatically published at set times of the day, you will have more time and energy to focus on more impactful tasks.
Instead of reacting to urgent problems all the time, you get to spend more time doing things that will move the needle for your social media campaign.
In other words, you will have more time for high-impact tasks such as:
Strategizing.
Crafting and curating engaging content.
Proactively seeking out and building relationships with your audience
Measuring the effectiveness of your social media campaign
Learning and upskilling
Experimenting
If you're familiar with the Eisenhower matrix, the above activities would be categorized under Quadrant 2, or what author Stephen Covey would call "important but non-urgent" tasks. In his book The 7 Habits of Effective People, he wrote that the most effective people are proactive and invest their time and energy into doing Quadrant 2 ("important but non-urgent) activities.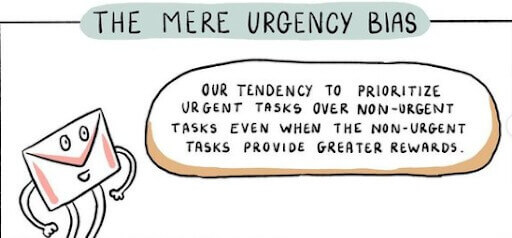 Automating your Instagram posts helps you avoid the "urgency trap." That is all you need to move mountains in your Instagram marketing campaign.
It keeps you organized
When you automate repetitive, mindless tasks, it becomes so much easier to stay organized.
When you're not always trying to keep up with a posting schedule, your stress level significantly goes down. The stress relief alone helps you think more clearly, allowing you to keep track of even the smallest details in your social media campaign.
Besides, the less stressed you are, the more likely that you'll work smarter. Staying organized can help you have a bird's eye view of what's going on in your business. When you're ahead of schedule and have time on your side, it becomes so much easier to keep track of what's important, compelling you to keep doing things that move the needle for your business.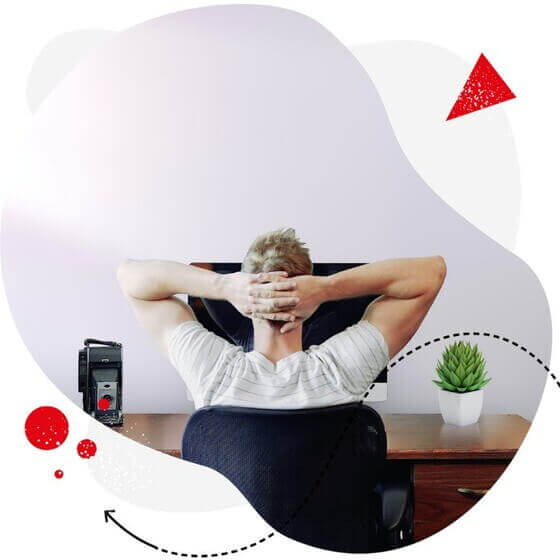 Schedule Instagram Posts & Save Time
Schedule Instagram posts to multiple accounts at once. Work in a team, assign posts to other people, exchange feedback & more – with an all-in-one social media tool.
How to schedule and automate Instagram posts
So, let's get to the fun stuff, shall we? Here are the steps to automate your Instagram posts.
1. Set up a business account on Instagram
First, you need to set up a business account on Instagram. Doing this will give you access to features that will help you build your business.
(If you already have an Instagram business account, move on to step 2.)
To turn your profile into a business account:
Go to your profile.
Tap ☰ in the top right corner.
Tap Settings.
Tap Account.
Under Settings, tap Switch to Professional Account.
Tap Business and then Next.
Connect your Instagram business profile to your Facebook business page or create a new Facebook Page.
Add and review your business contact information.
Tap Done.
2. Connect your Instagram account to your social media management platform
Next, link your Instagram profile to a social media management platform like NapoleonCat.
You can test it for free here – no credit card required during signup 😉
If you're using NapoleonCat, perform the following steps:
Go to Workspace settings (formerly Project settings).
Go to Profiles you manage tab.
Click on Connect Profile.
Choose the social platform – Instagram profile.
Authorize NapoleonCat to access your Facebook business page (Instagram Business profiles are always connected to a Facebook account).
Choose the Instagram profile you want to connect from your managed profiles list.
Click Connect.
If you want to connect to another Instagram profile, perform the same steps.
The process only takes a few seconds, here's how it looks in action [video].
3. Craft, schedule, and publish your Instagram post
If you want to draft, schedule, and auto-publish your Instagram posts (including Reels and carousels) directly from your desktop, a dedicated social media scheduling tool should help.
NapoleonCat's Publisher tool, for example, makes scheduling convenient for individuals and teams of content creators. 
The tool not only makes it easy to assign tasks to team members, but it also gives everyone a bird's eye view of your cross-platform calendar, giving you and your team a high degree of transparency on how well your social media campaigns are progressing across the board.
The Publisher tool supports Instagram, Facebook, TikTok, LinkedIn, and Google My Business.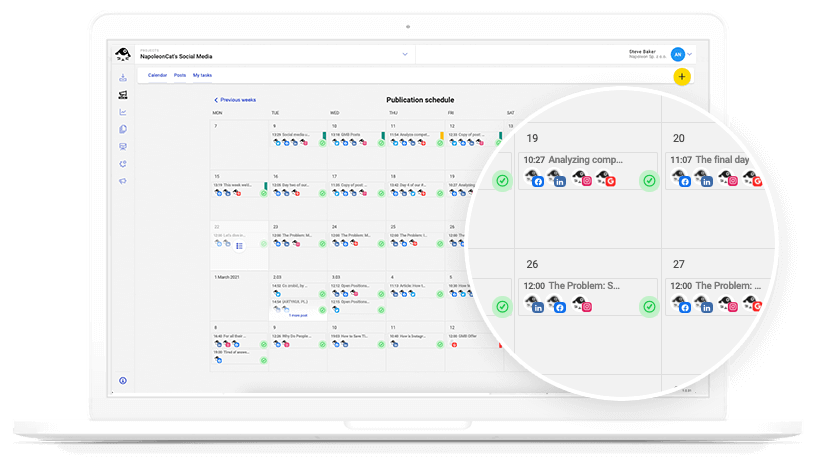 You can use the Publisher tool to create and schedule posts across multiple Instagram accounts at once!
Follow these steps to craft and schedule your Instagram post (or see it in this video)
Click the Publish NEW icon on the left side of the dashboard.
The Publisher dashboard will show you three tabs: Calendar, Posts, and My Tasks. Click on Calendar.
To start crafting your first Instagram post, hover over a date of your choice and click on the yellow "+" button. To pick a later date, click on the "+" button on the top right corner of the screen instead.
The Post Creator will now appear. You can now start creating your post.
You'll now see a list of all social profiles connected with NapoleonCat. Select a profile(s) by using the checkboxes before crafting your post.
Write your post's caption in the text field. Use the other fields to add platform-specific components (with Instagram posts, you can add a picture, add a video, tag a location, or even add the post's first comment).
You can also crop your image to match Instagram's aspect ratio.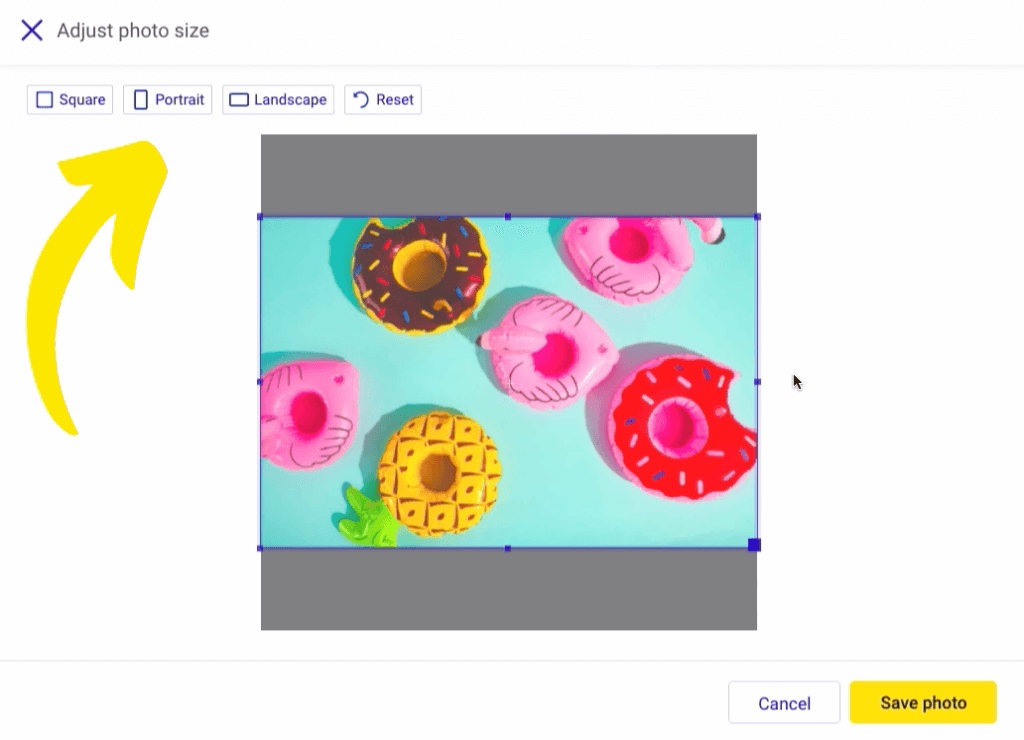 To tag users in your post, hover over the thumbnail image and click on the icon in the middle.
A pop-up window will appear. Click on the picture to tag other profiles. Type their username/s within the box on the right-hand side.
If you decide to upload a video, click on the film icon.
Select the thumbnail of your choice for your video and Save Changes.
On the right-hand side of Post Creator, you should see a live preview of how the post will look on Instagram.
Below the Post Creator, you can publish your post immediately or schedule it for publication at a later time or date.
Toggle the yellow button to switch between publishing and scheduling mode.
If you want to schedule the Instagram post, click on the Calendar icon, select the publication date, and then set the time.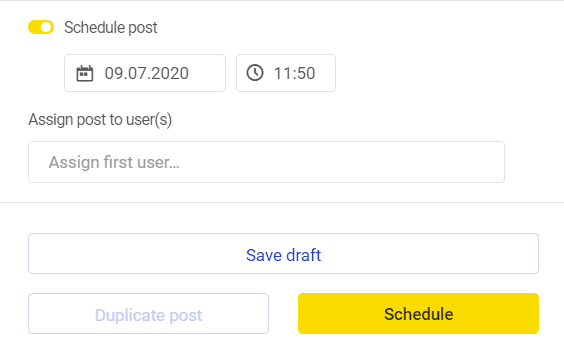 The Publisher is also designed for teamwork and collaboration:
You can also assign other users to work on a specific post.
You can add subscribers who will be notified of any changes made to the post
Below the post preview, there's a discussion panel where you and your team members can exchange feedback regarding specific publications.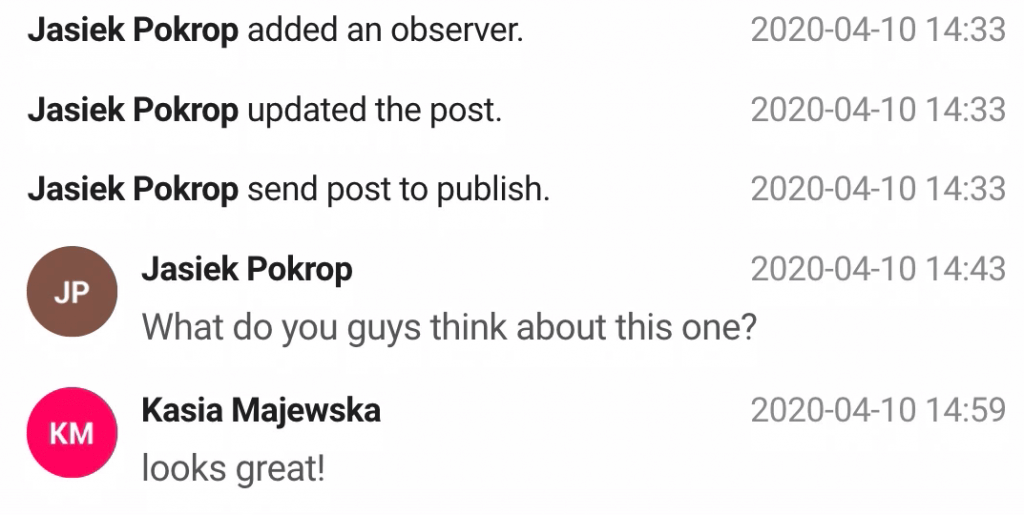 4. Automating comment and DM moderation on Instagram
When you're publishing Instagram posts, moderating comments comes with the territory.
Chances are, some of your customers are asking the same questions over and over again. And the deal is your moderation team won't always be available to respond. Wouldn't it be nice if you could automate responses to these questions? All you have to do is Auto-moderation for Instagram.
If you want to build a community on Instagram, you not only have to read your followers' comments, you also have to respond and engage – fast. After all, responding to comments and direct messages shows your audience that you care and that you're not going to leave them to fend for themselves if they need your advice or help. 
Besides, being responsive to comments on Instagram comes with many benefits:
It improves the chances of your Instagram post ranking as a Top Post.
It builds social proof, attracting new followers.
It increases engagement (if you reply to each comment, you will double the engagement).
But you need to moderate comments to ensure that your community is safe from abuse, spam, and profanity. Letting trolls run amok could turn your followers away, which can negatively impact your Instagram campaign and business.
Moderating comments, however, can be time-consuming, not to mention frustrating. Seriously, do this long enough, and trolls will drive you up the wall. 
So why not let NapoleonCat handle it? Yes, you can automate comment and DM moderation, too!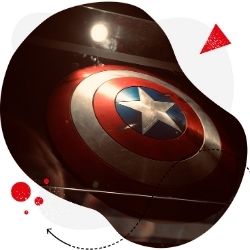 Shield your Instagram posts from spam & hate
Use NapoleonCat to automatically hide or delete comments containing hate speech, inappropriate language, and spam (organic posts and ads included).
How to automatically moderate Instagram comments and DMs using NapoleonCat
NapoleonCat's automation tool can help you answer repetitive questions in comments and DMs, delete spam, and hide inappropriate comments even while you're sleeping.

And that includes both organic posts and Instagram ads!
All you need to do is set automatic rules (reactions) based on specific triggers and keywords that you define. Once the rules are set, the platform will automatically carry out those rules – be it for comments or direct messages. 
Here's what Auto-moderation can do for you to automate Instagram posts moderation:
Automatically reply to repetitive questions in comments and DMs (ad comments included)
Automatically hide or delete inappropriate comments
Automatically redirect sensitive issues to your customer support team
Set up automatic reactions based only on emojis
Automatically tag users, e.g., customers, fans, trolls, etc.
You can use one rule for multiple Instagram accounts at once. You can also set up multiple simultaneous automatic reactions for one rule.
Once an automatic reaction is triggered, you'll get an email notification.
Here's a video showing how to automatically delete spam comments using Auto-moderation:
PS. Auto-moderation also works for Facebook, Facebook Ads, and Messenger 😉
Final Word
Our increasingly digitized world is moving at breakneck speed, and customers expect you to keep up with their changing wants and needs. By automating your Instagram posts, you're putting yourself in a good position to connect and engage with your customers when it matters most.
The tips and steps above offer effective, actionable ways to save time and optimize your efforts in building a solid presence on Instagram and on other social networks as well. 
Want to automate your Instagram posts now? Sign up for NapoleonCat's free-trial offer here – no credit card required during signup 😉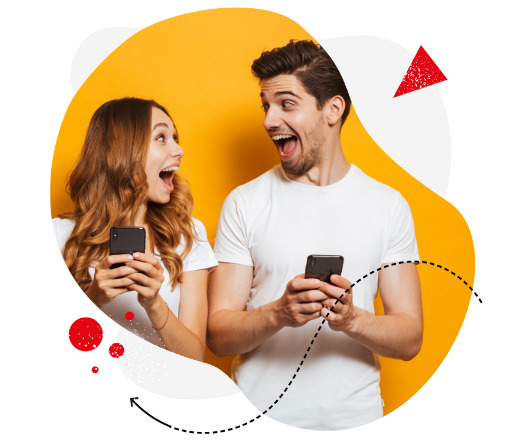 Instagram marketing made easier
Analytics, reporting, scheduling, and more. Try NapoleonCat and save tons of your time spent on your marketing tasks.
If you want to learn more about social media automation, we recommend the following articles: