You might already know that affiliate marketing doesn't just "make you money automatically". You need to reach the right people with your affiliate offer, drive traffic to it, and then convert visitors into customers.

But. There are tons of tools that can help you automate some of those processes – and make them much more effective. Let's take a look at some of them.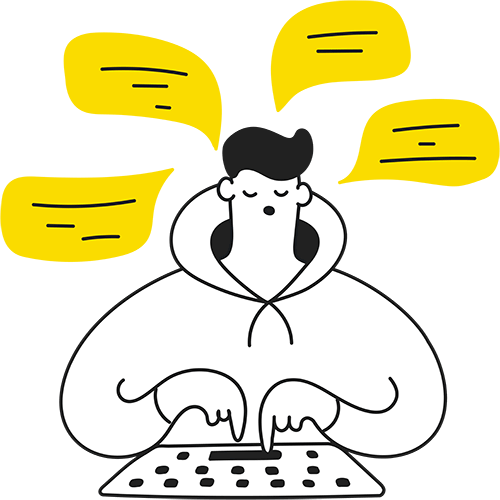 Let's be partners!
Get regular payouts of 20% for every sale within the client's first year. Join our Affiliate Program and earn from wherever you are!
How do you get affiliate marketing to work for you?
If you've been in affiliate marketing (or online marketing in general) long enough, you'll know that to make it a profitable business, there are a few things you need to know and do that will help you earn affiliate commissions.
Some of these things are:
Finding the right product or service for your audience – and the right audience for the product or service you want to promote. There's no skipping this part – there can be no sales without an audience.
Getting your affiliate offer out there – using the marketing channels you already have.
Or starting communicating with potential customers via new channels that can be effective for your latest offer.
Measuring that effectiveness, e.g., keeping track of your sales, traffic, conversion rates, and other essential metrics.
And finding ways to improve it and further grow your affiliate revenues.
I mean, it's just like any other type of marketing, only you're promoting someone else's product. As an affiliate marketer, you're actually in charge of a marketing channel for a brand (or at least a part of it) – and for yourself. And whether you succeed affects both your partner brand's revenue and yours.
And if you're only just planning to get started with affiliate marketing, you need to know and prepare for all of the above. These are just a few of the essential steps you need to take for affiliate marketing to bring you the results you expect.
But whether you're an experienced affiliate marketer or only just getting started, I guess you're here to learn how to do all that and increase affiliate marketing sales. 🙂 So, in this article, I'll look at some affiliate marketing tools you can use to boost that profitability, including:
Reach more people on social media
Build an engaged email list
Create conversion-optimized landing pages (and entire websites)
Automate your affiliate marketing funnel
Monitor your partner brand
Research online trends and provide your audience with more relevant affiliate marketing content (that leads to sales)
Optimize your affiliate link distribution
And more.
And by the way, many of the tools that I mention below have their own affiliate programs. So if you have an audience that could benefit from using them, too, it's probably worth taking a look. (You can also go through this list of best affiliate programs.)
But let's get down to (affiliate) business.
14 best tools for affiliate marketers
1. NapoleonCat to manage your affiliate content on social media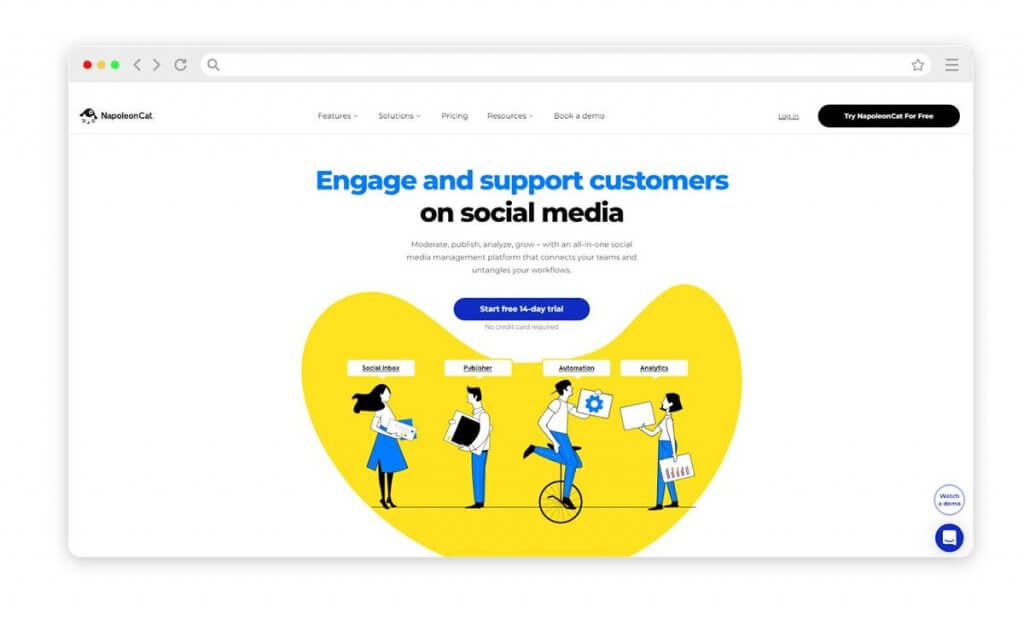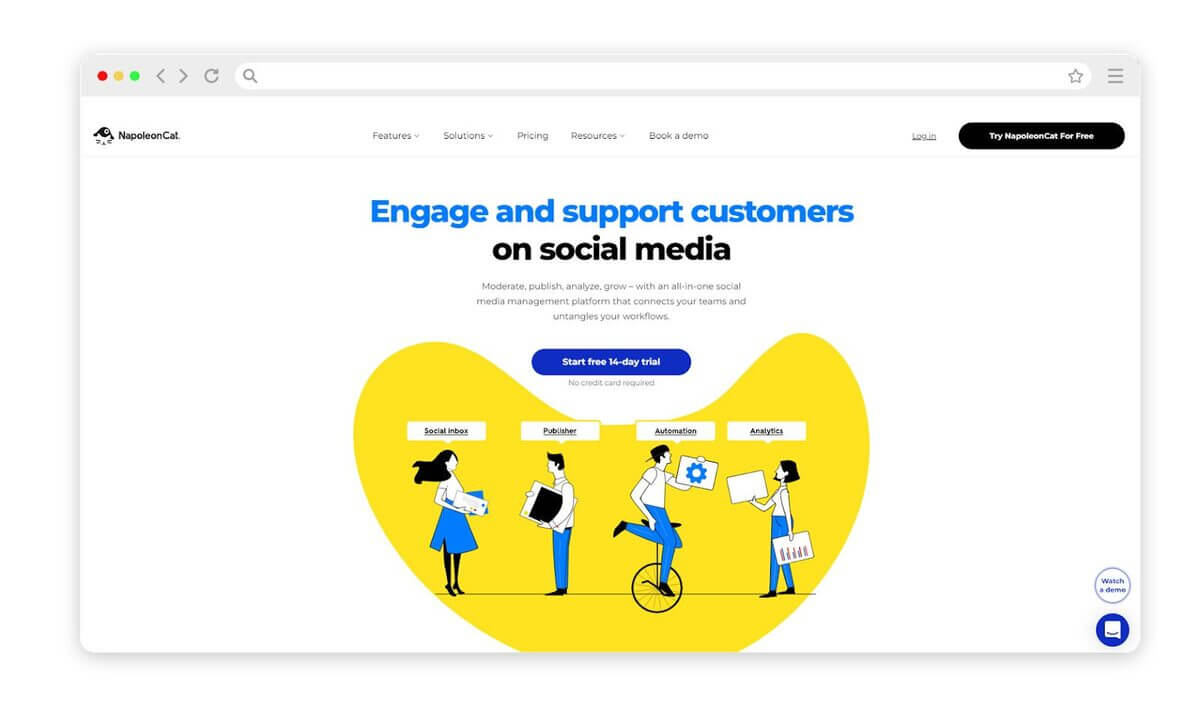 Social media is a great place to be promoting your affiliate marketing offers. But to increase your chances of succeeding and boost your affiliate sales, you need an engaged audience. And building one usually takes time and effort.
You can cut back on that effort using a social media management platform like NapoleonCat. Here's how:
Schedule and publish affiliate marketing content across your social media channels in a handy calendar.
Manage comments, questions, and customer conversations in one Social Inbox, meaning you never miss any (and can keep building that engagement – and improving your affiliate sales as a result.)
Monitor and manage comments even under your Facebook ads – something many marketers still struggle with. (And imagine people seeing your ads with competitor links or customer complaints in the comments while you have no idea and keep wasting your ad budget.)
Track the performance of your social media affiliate marketing campaigns, including monitoring audience engagement, finding the best days and times to post, etc. So you can keep making the necessary improvements and growing your affiliate business.
Besides the tool itself (and you can try it out for free for 14 days), check out NapoleonCat's Affiliate Program, which offers a 20% commission for affiliate sales in a customer's first year. If your target audience uses social media for their businesses, they'll likely benefit from a tool like this (just as you will) – and you can maximize your benefit via earning affiliate commissions. So, it's a win for everyone.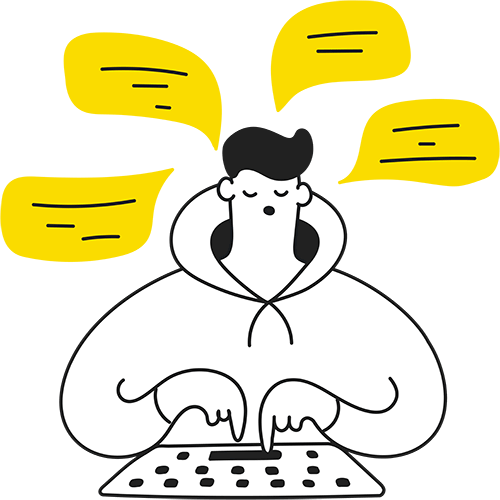 Let's be partners!
Get regular payouts of 20% for every sale within the client's first year. Join our Affiliate Program and earn from wherever you are!
2. GetResponse for automating your affiliate marketing funnel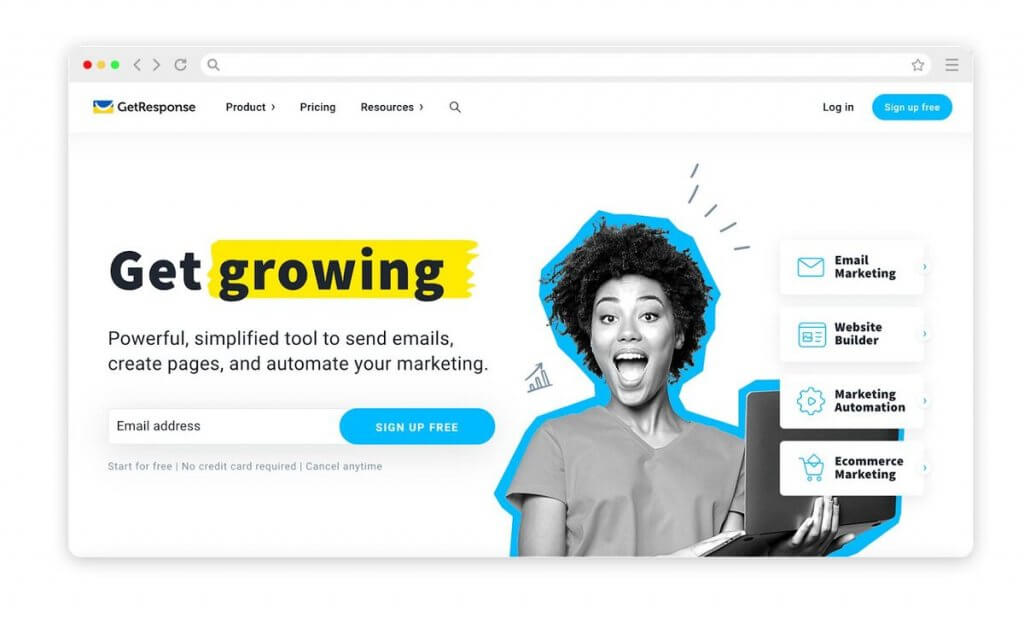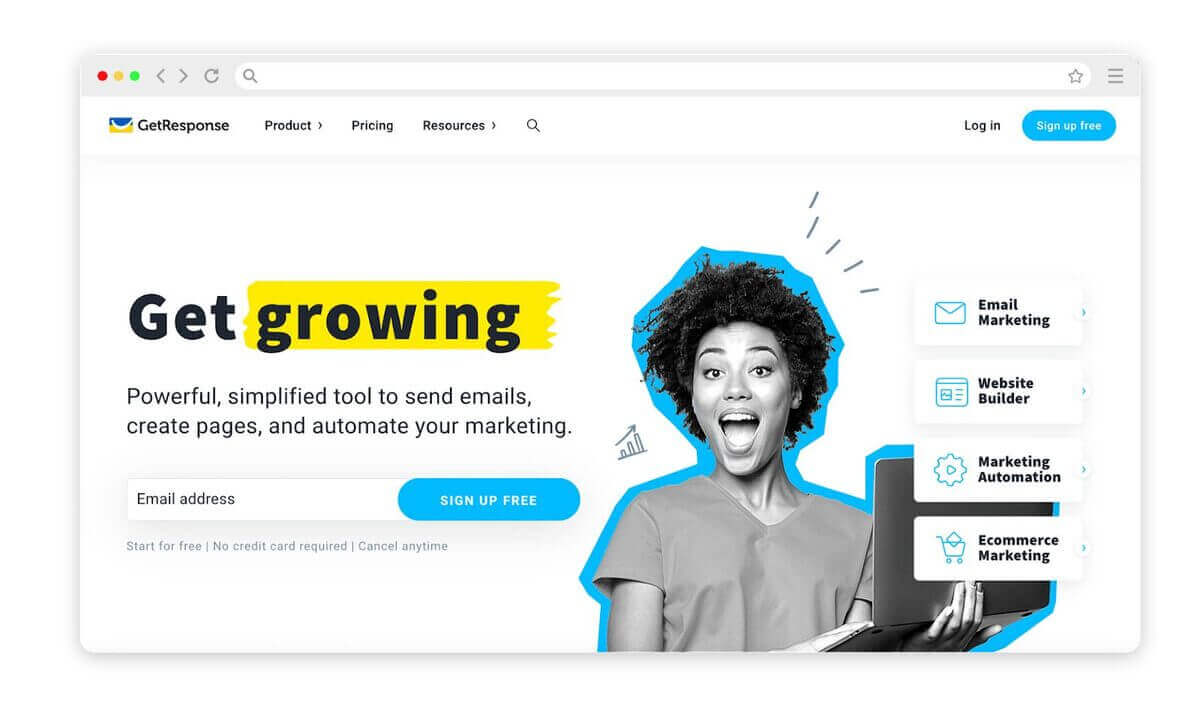 Of course, marketing is not just social media marketing. If you're thinking of combining emails, landing pages, and social media ads into a well-working, automated affiliate marketing funnel, GetResponse has all the tools to do that within a single subscription.
You can, for example:
Send newsletters and automated email campaigns to your audience.
Build an email list using signup forms and landing pages.
Connect your landing pages, sales pages, emails, and even Facebook ads into an automated conversion funnel to promote your affiliate marketing content and offers.
Build simple websites for your affiliate marketing needs.
And even do webinars for your target audience.
You can also start for free – and there's actually a free forever plan for your basic marketing needs.
3. Brand24 to monitor the Internet and protect brand reputation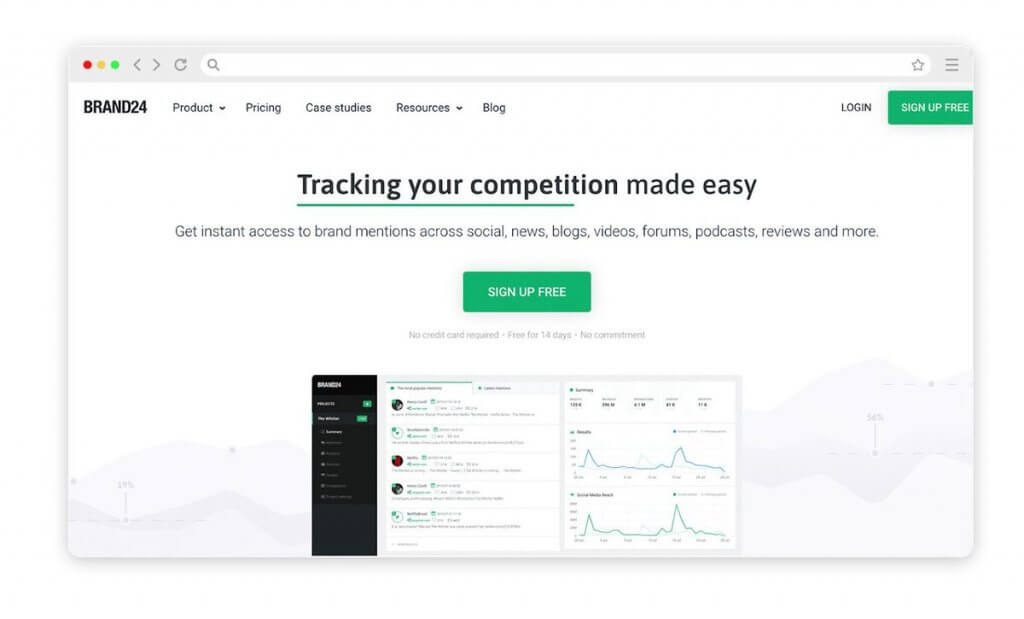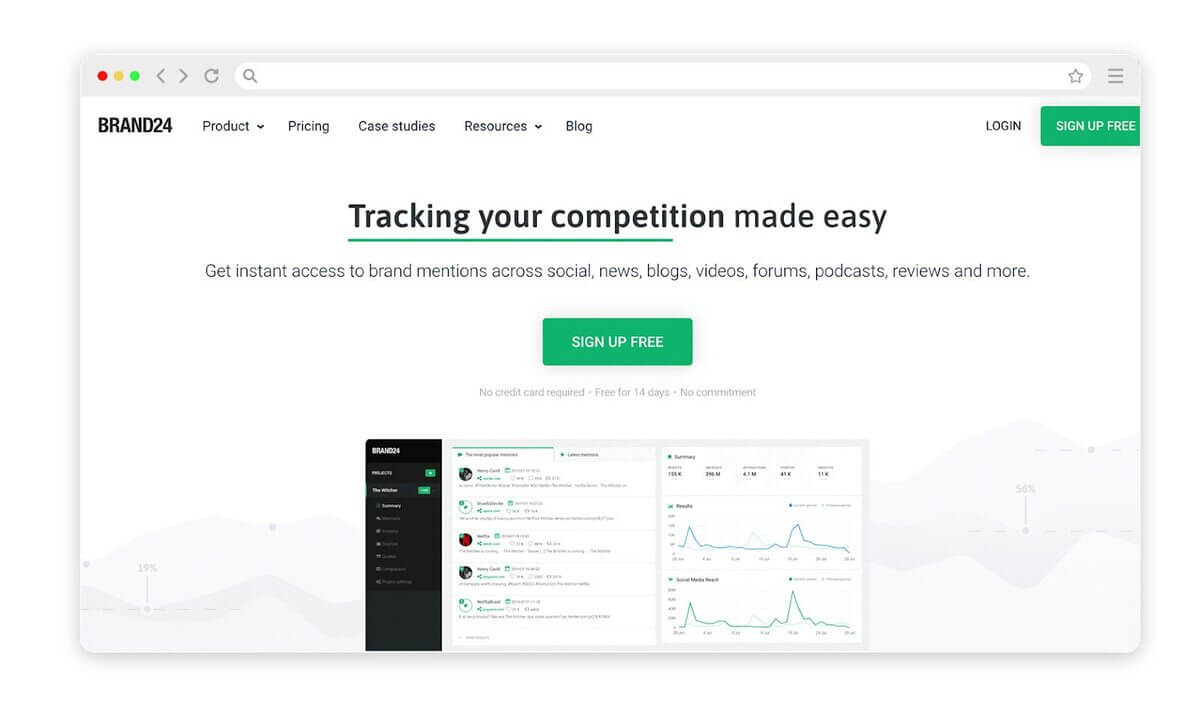 Another thing that can help you get more effective with your affiliate marketing is to continuously monitor the web and social media for conversations around the promoted product or brand. That way, you can find new sales opportunities by:
Joining the conversations happening online around a product or brand
Joining conversations about competitors (especially the negative ones) and presenting the promoted product as a good alternative
Finding out what people say in general to create better and more relevant affiliate marketing content.
4. Ahrefs to get more traffic to your affiliate offers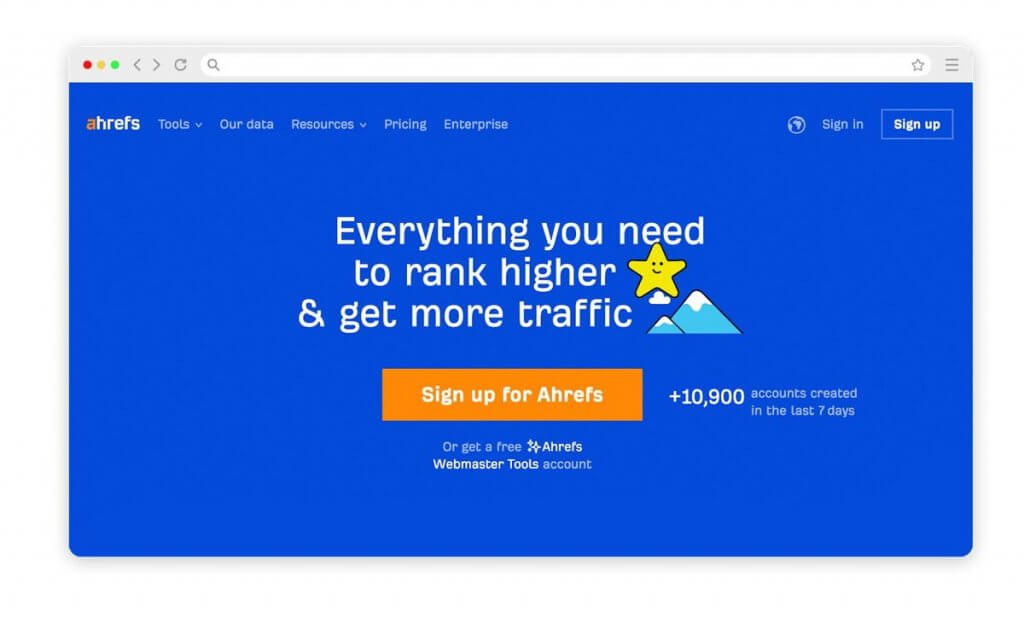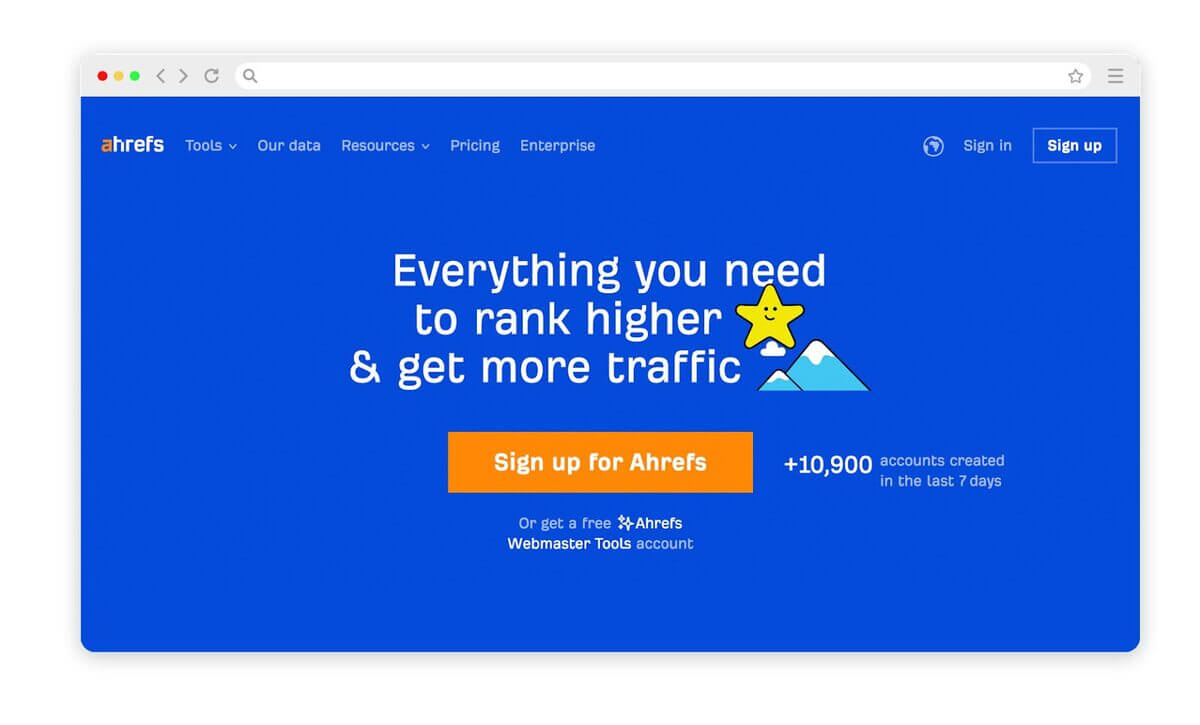 Optimizing your affiliate marketing content's SEO is essential if you want more people to find your offers. And if you're looking for the best SEO tools for affiliate marketing, Ahrefs is definitely one to consider.
It's an online tool that will help you:
Optimize your website content to be more searchable, including finding the right keywords people in your target audience search for.
Analyze competitor content to inspire your affiliate marketing content strategy.
Track how you rank in search engines – and how you improve over time.
5. Semrush for a comprehensive view on SEO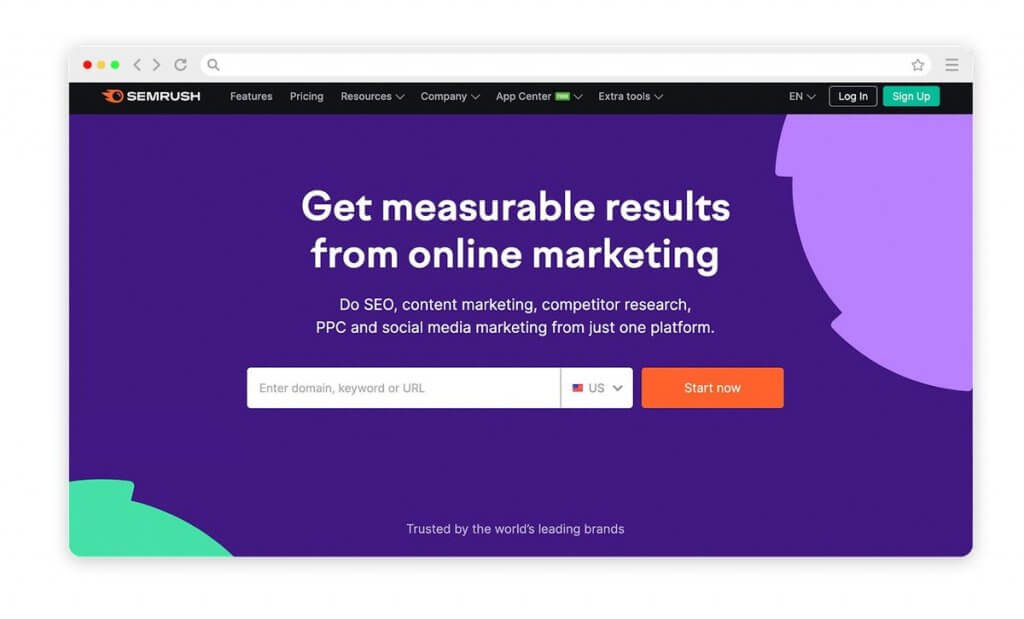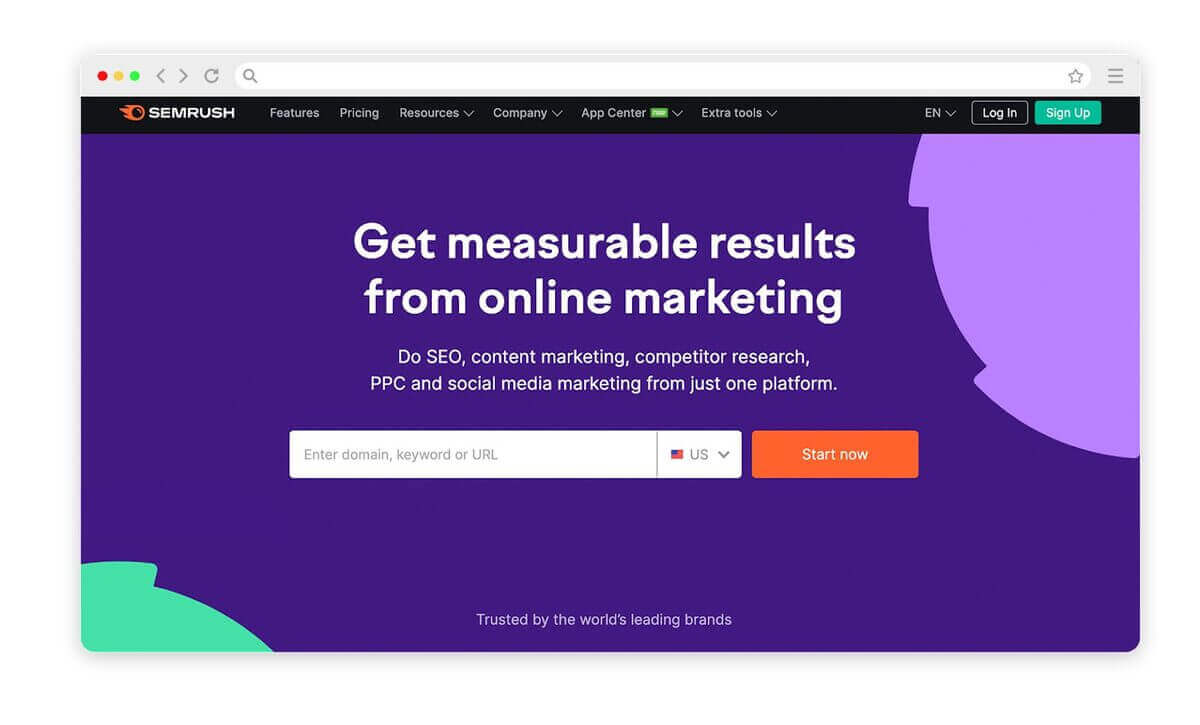 This is another SEO tool that'll help you boost your content's visibility, increase traffic to your website, and improve affiliate sales across different marketing channels. Semrush offers tools like:
An on-page SEO checker
Content topic research and an SEO writing assistant to help you write better, higher-ranking content for affiliate marketing
A keyword tool for PPC ad campaigns
A tool for creating and optimizing your social media ads.
6. Yoast SEO for improving your website and blog's SEO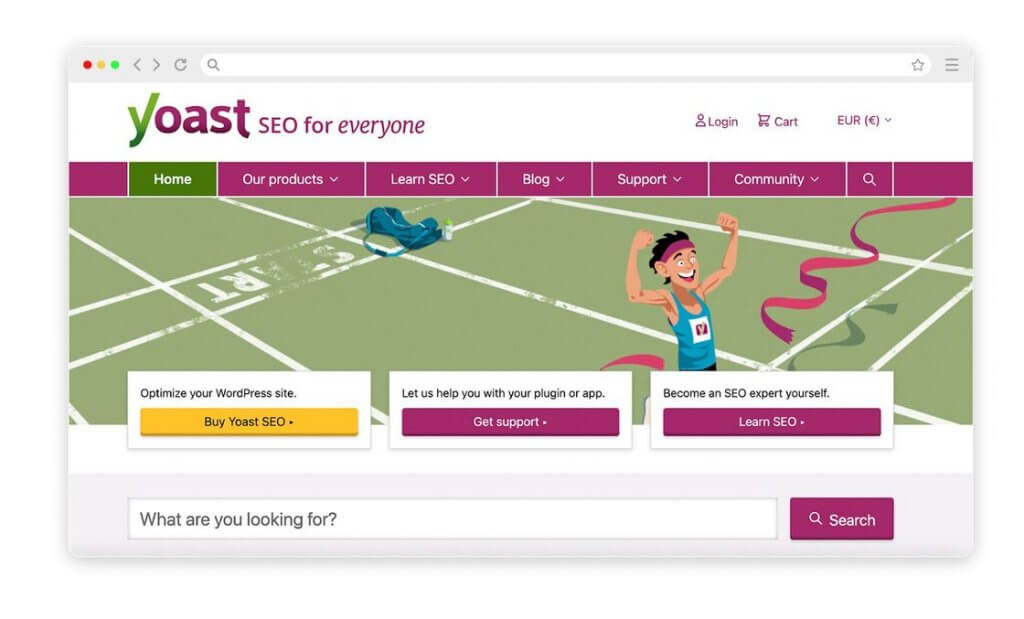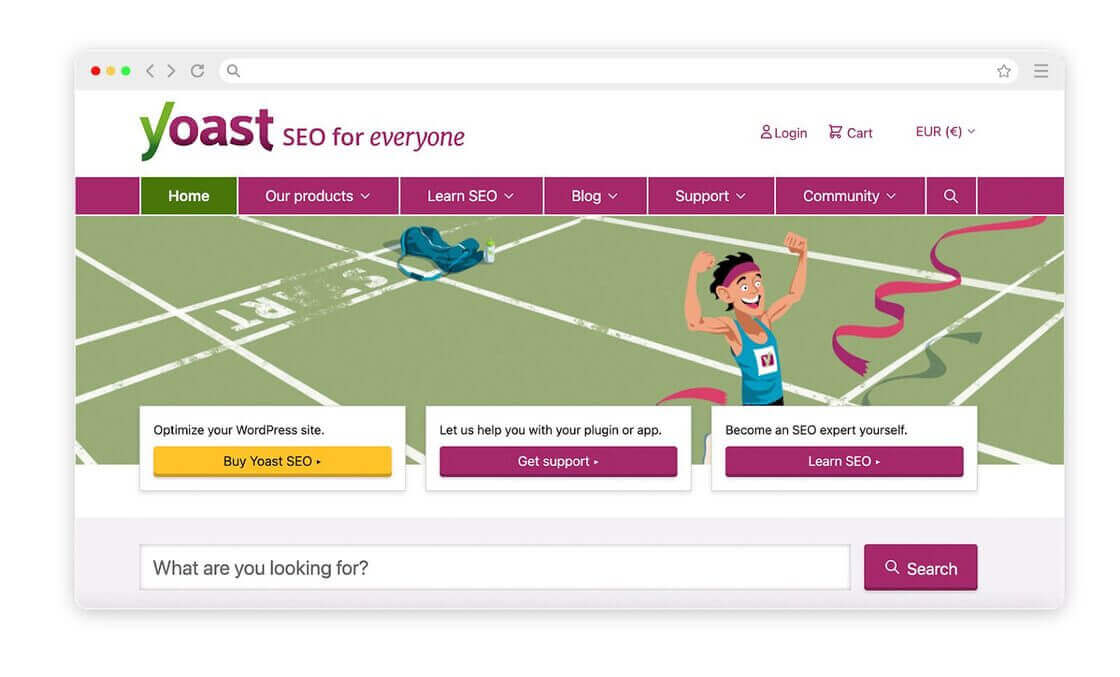 This is a much simpler tool in the form of a WordPress plugin that'll help you make your blog articles, landing pages, and website easier to discover in Google by adding the right keywords, SEO titles, and descriptions.
It's really helpful if you're looking to boost traffic to your affiliate marketing content in an easy way. Plus, it'll guide you on how to write content for affiliate marketing that does the job.
7. BuzzSumo for endless affiliate marketing content ideas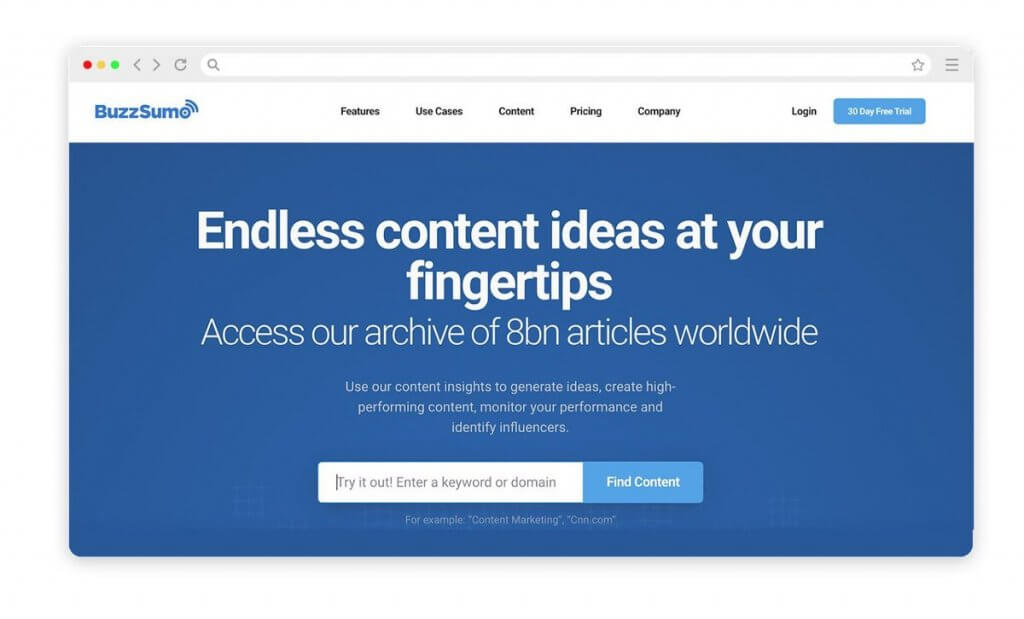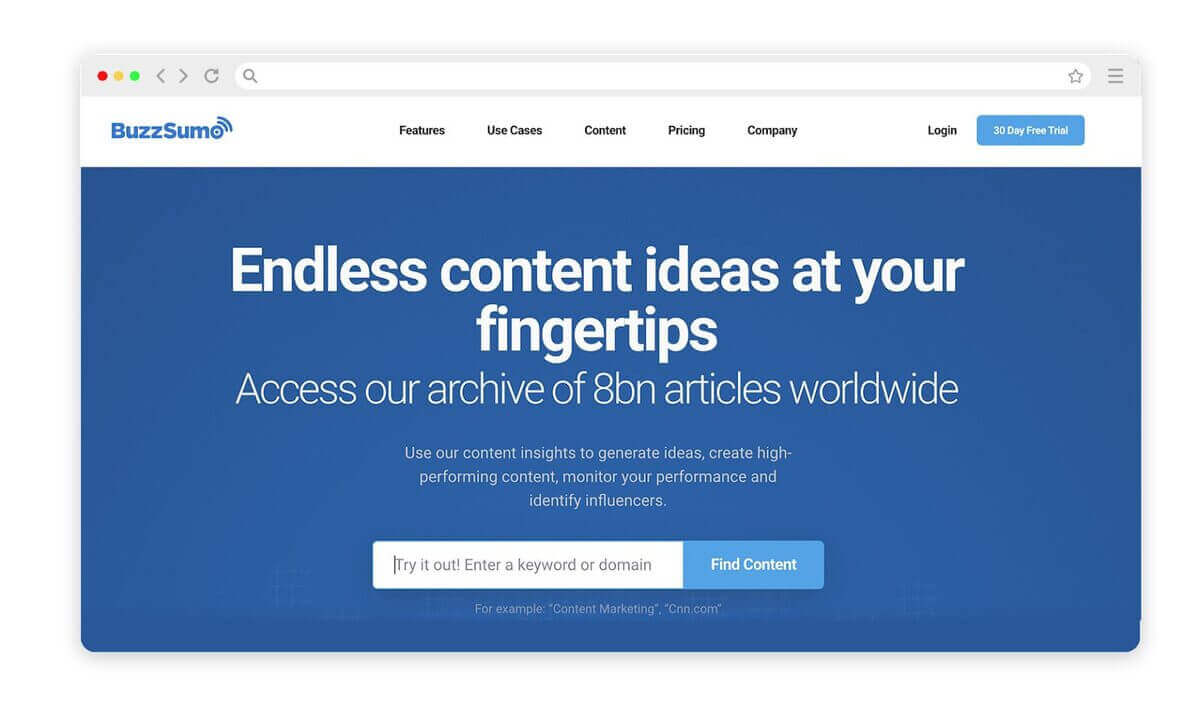 BuzzSumo is a tool specifically designed for content discovery and research, helping you:
Generate ideas for relevant affiliate marketing content
Create content that's meant to perform and convert
Identify affiliate marketing partners
Monitor brand mentions, industry updates, and competition.
8. Canva to make your affiliate marketing content more attractive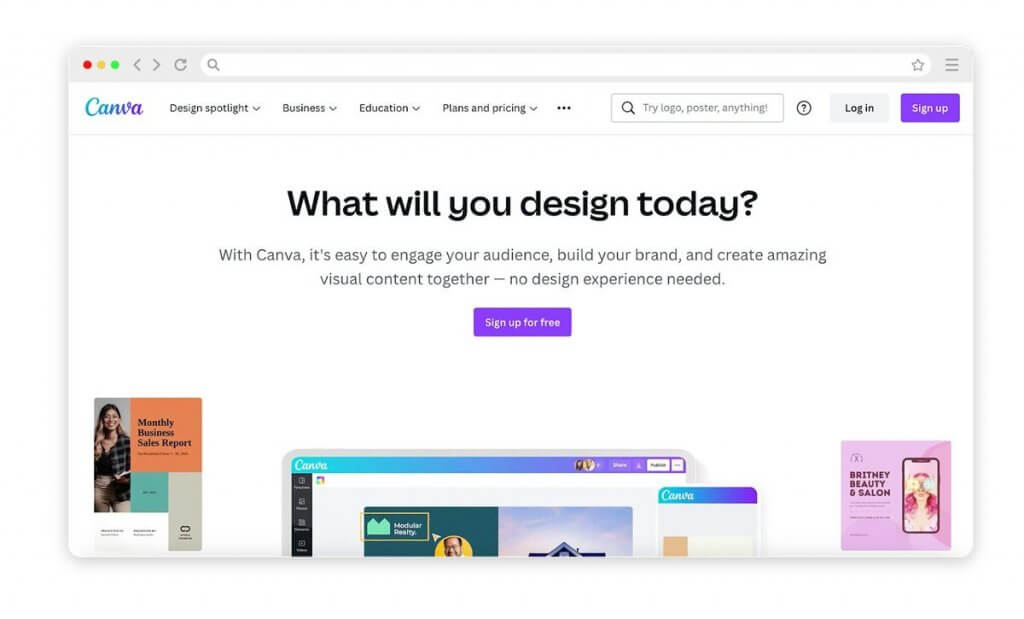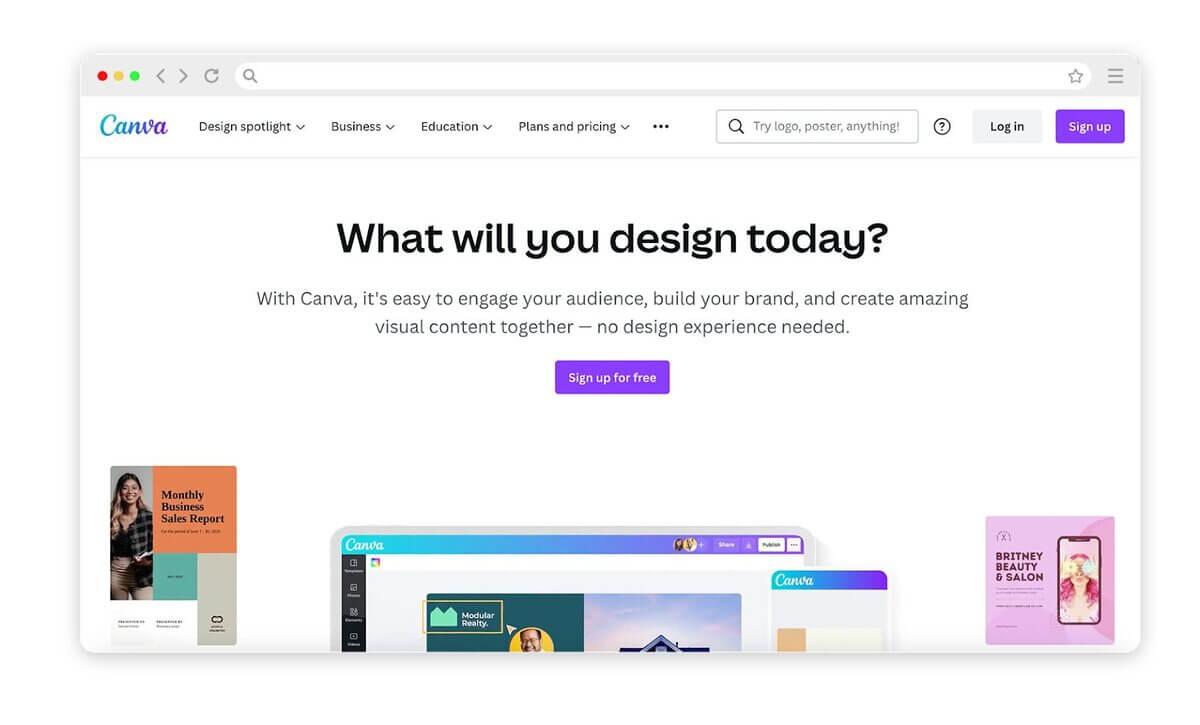 Whether you post on social media or need images for ads or your blog content, tools like Canva will let you easily create professional-looking images even if you don't exactly have great design skills.
You can use the free version, with the very affordable Premium one offering more templates and design elements for your affiliate marketing offers.
9. Unsplash for free relevant photos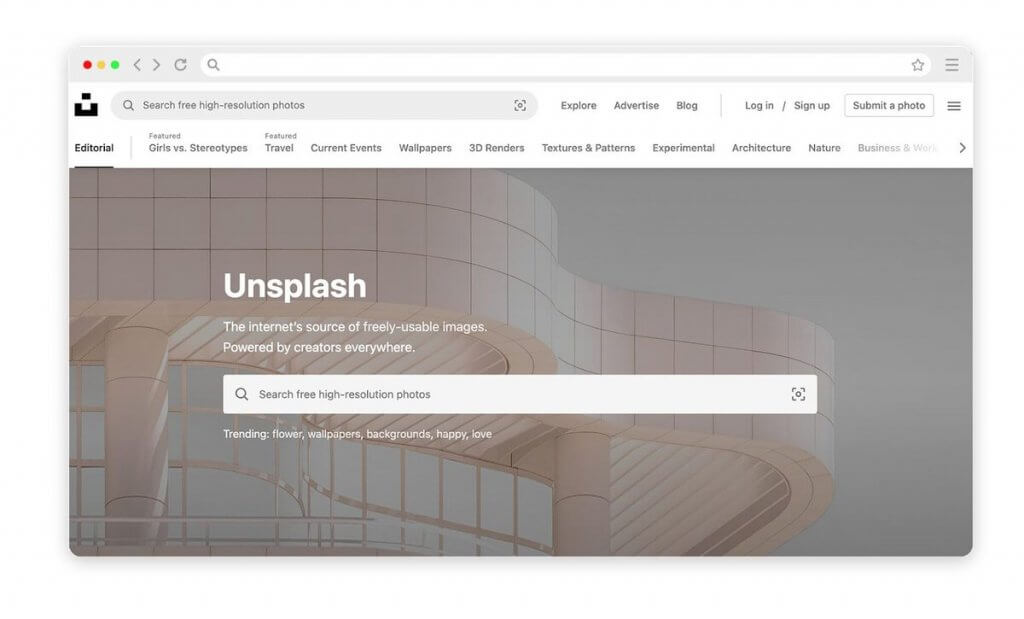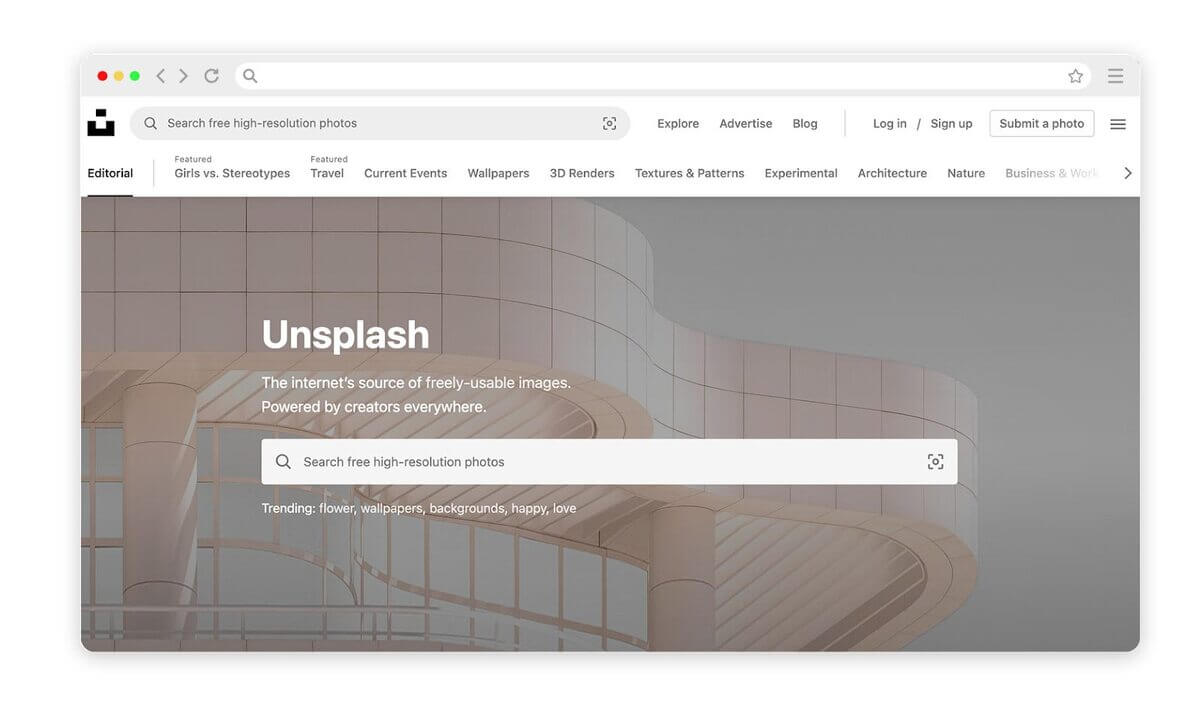 Free stock photo websites like Unsplash will provide you with images that you can use in your social media posts, on your blog, or even on your website and in your ads.
I like Unsplash particularly because the photos are not as stocky as on some other services, and it's much easier to find something that fits a particular style I like.
10. Google Analytics to analyze your content performance
Google Analytics is your best friend if you're looking to improve traffic or wondering how to track conversions for affiliate marketing. It'll help you discover how people find your content, where they come from, and which pages they visit.
But not only that, it's a great starting point for analyzing the bigger picture and finding ways to improve the searchability of your content – and the affiliate sales that it generates.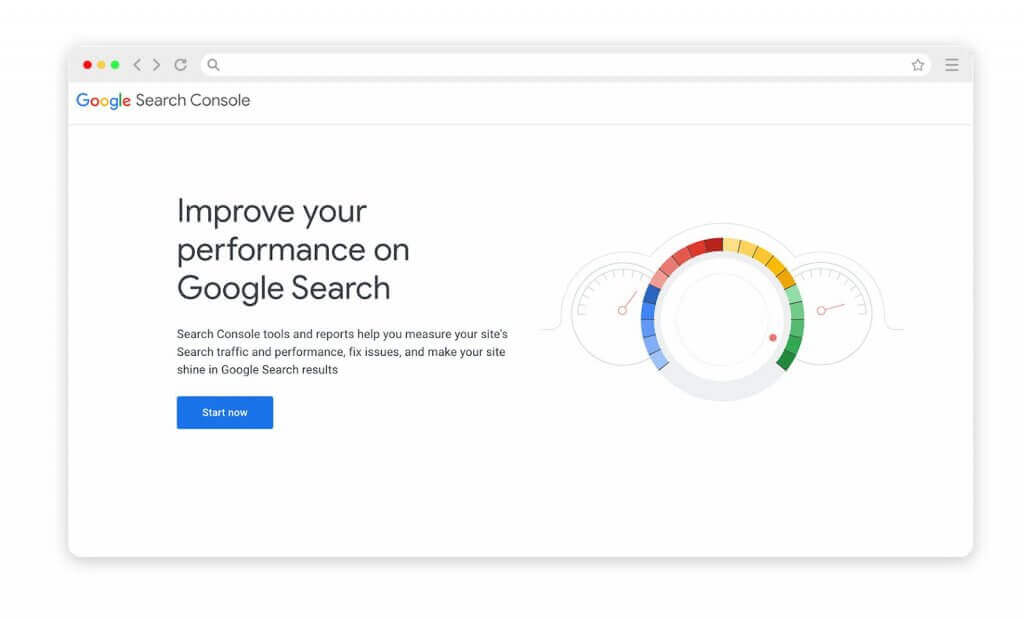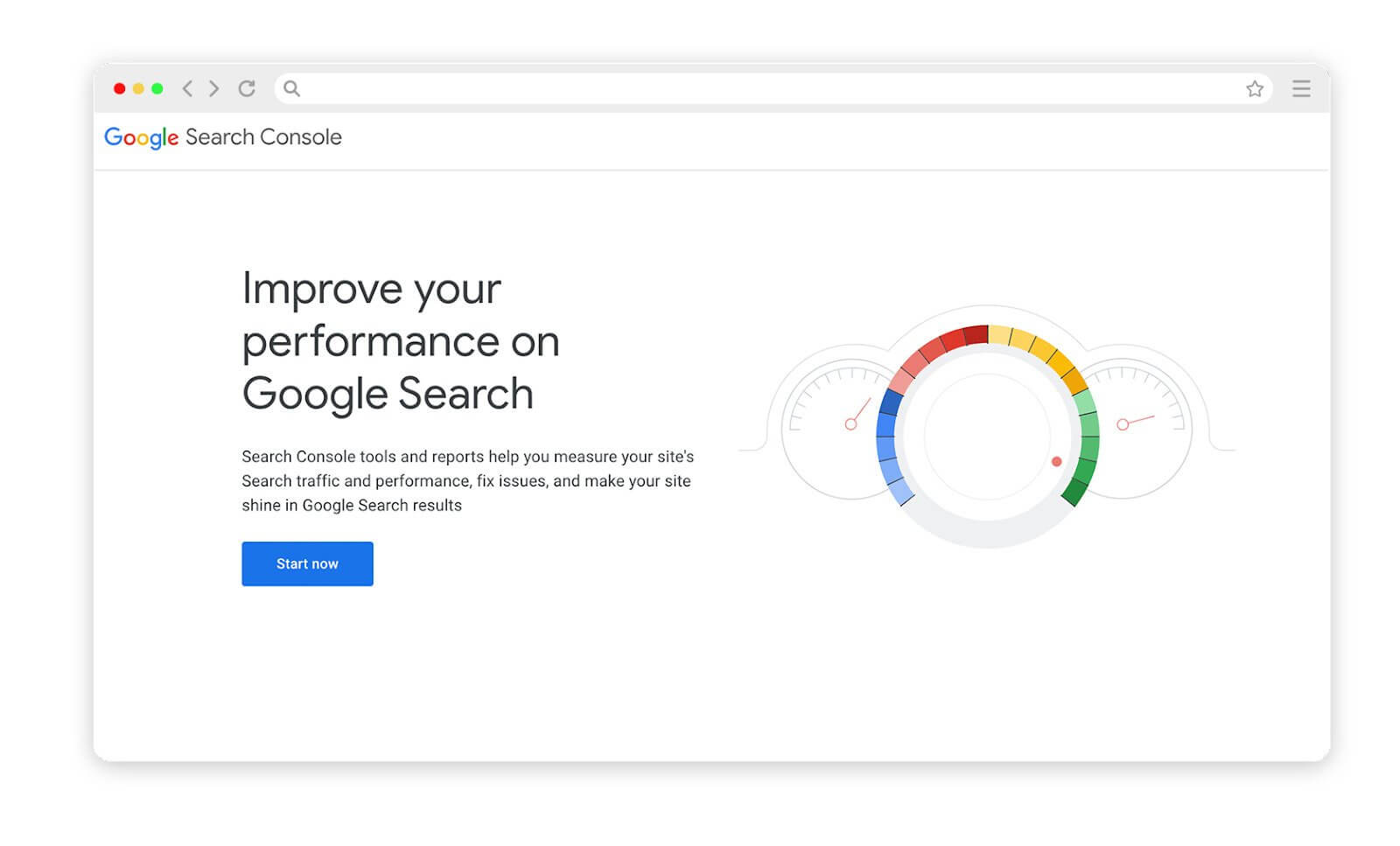 Again, an essential tool that'll help you understand how your affiliate marketing content performs in Google Search, find issues on your website (for example, did you know that page load time can also affect your Google rankings?), and fix them.
12. Bit.ly for user-friendly sharing of your affiliate links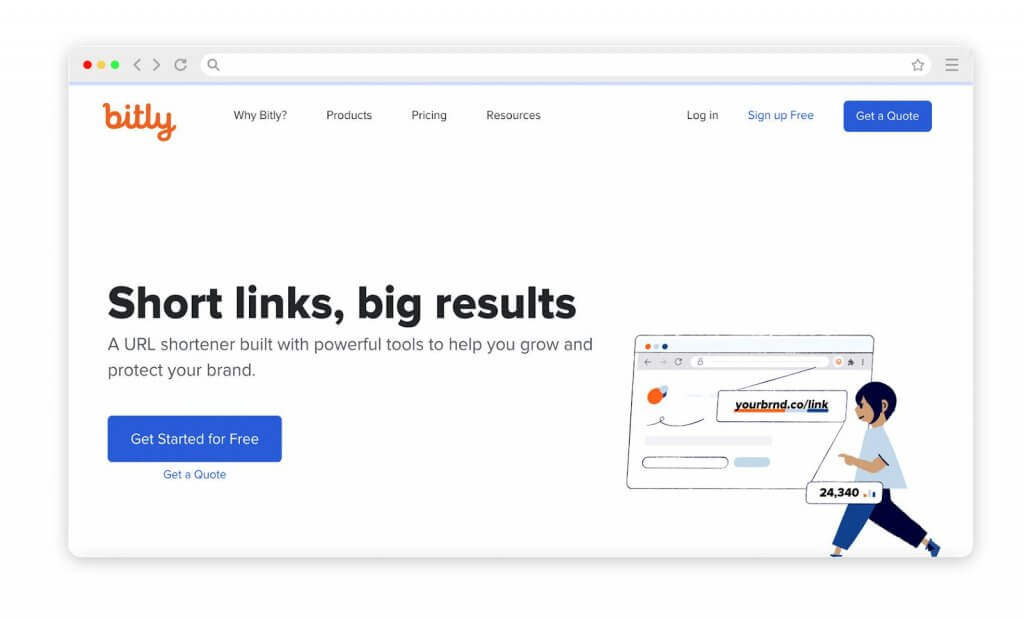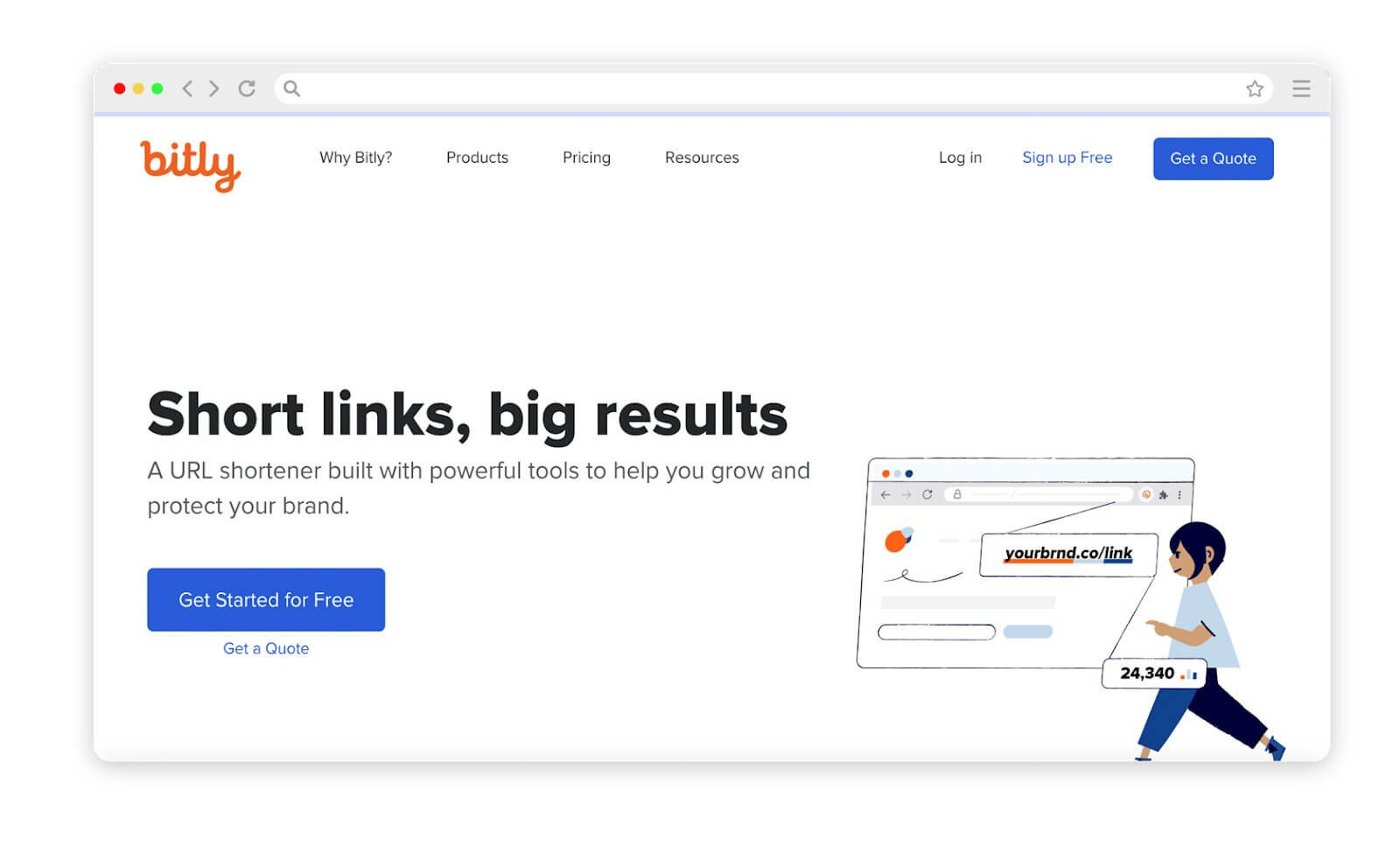 Your affiliate links are obviously key for your affiliate sales. And a customizable link shortener is an indispensable tool for distributing those links to your audience.
By far the most popular link shortener has to be Bit.ly, which, apart from letting you customize any link, also lets you:
Create a link-in-bio landing page for your Instagram or TikTok account
Create QR codes that'll take your viewers to your landing page
Schedule your links for specific periods of time, manage and organize them, and more.
13. Linktree for link-in-bio pages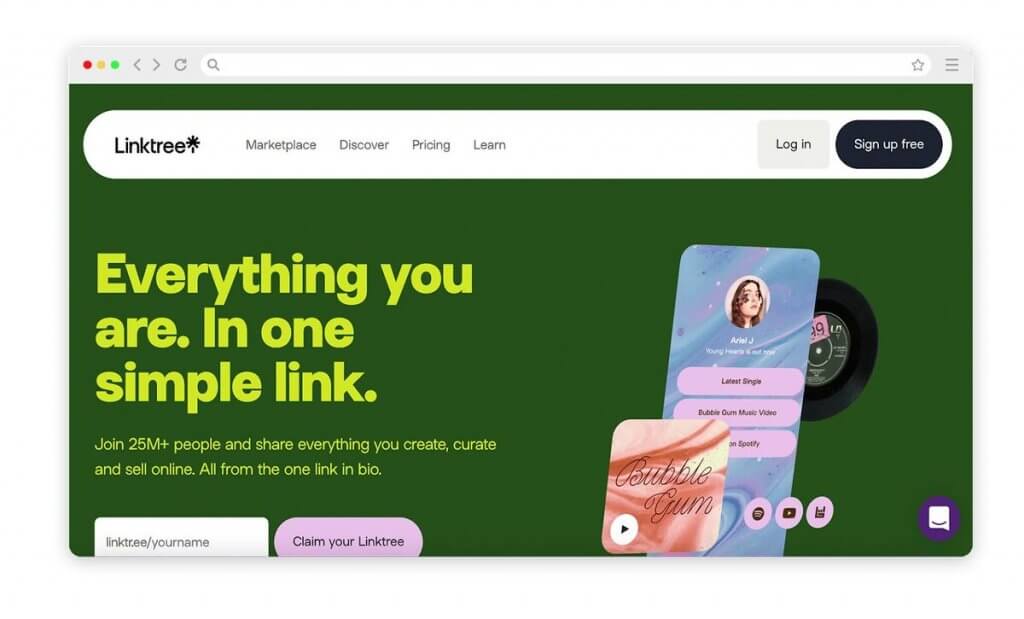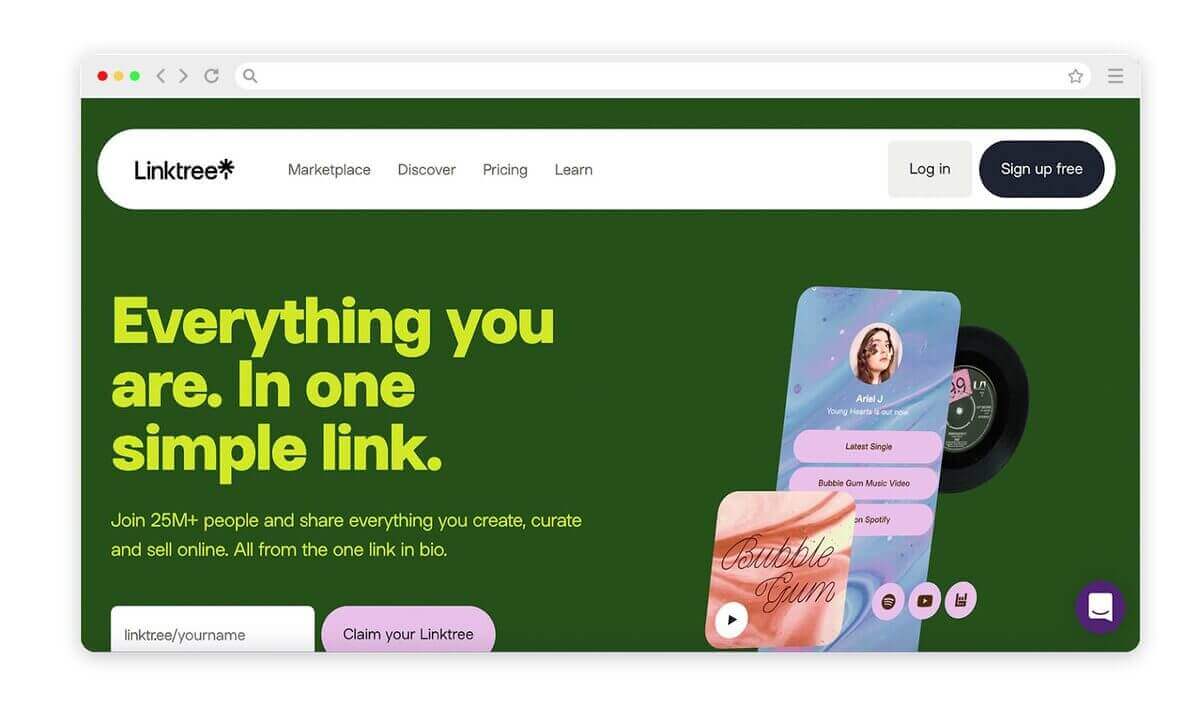 If your primary source of affiliate sales is social media, and you don't want to build an elaborate website or landing page, a simple link-in-bio page is probably the most convenient way to share your affiliate links with your audience.
There are plenty of tools that offer customizable link-in-bio pages, with Linktree among the most popular solutions. Use it to:
Share your affiliate marketing content
Monetize Instagram presence
Grow your following on social media.
14. Loom for adding a more personal touch to your content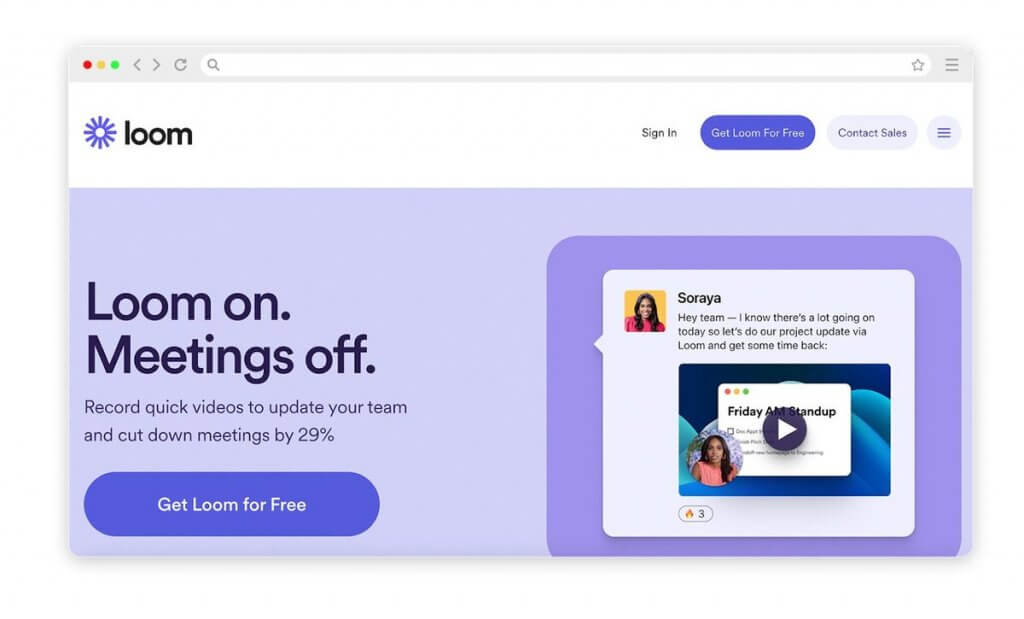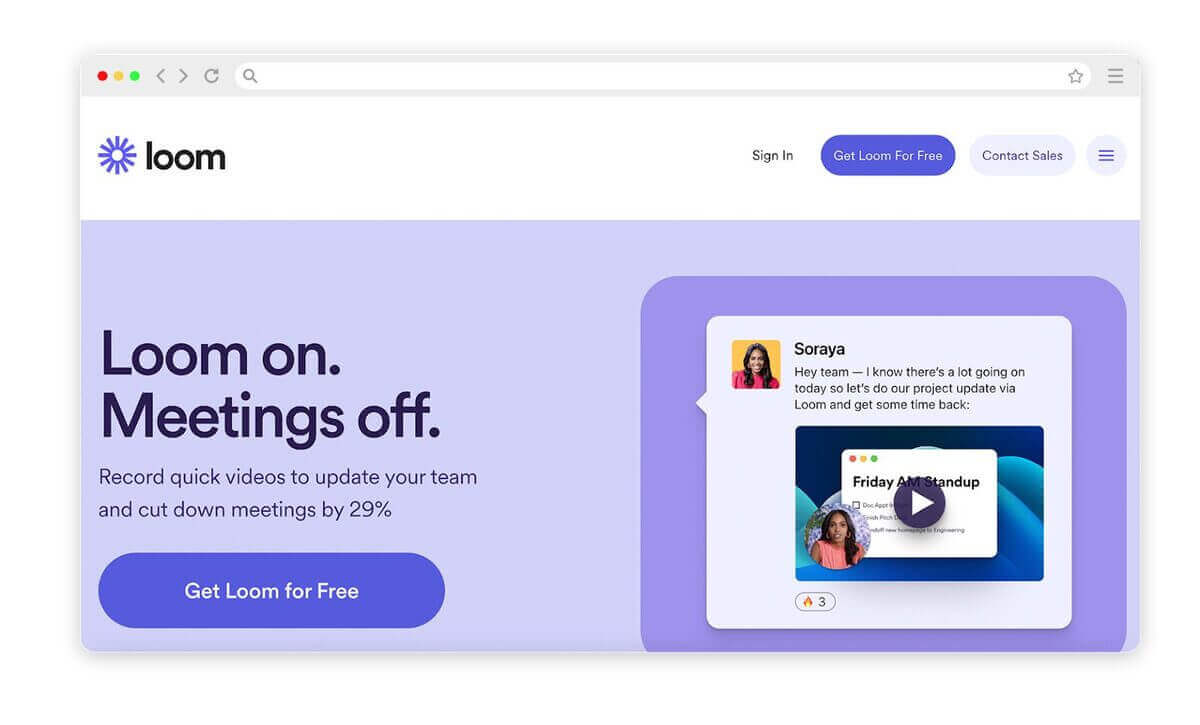 Loom is an async video platform used mainly by teams or freelancers in place of real-time online meetings. But it can also be used for your affiliate marketing efforts if you do more of a one-on-one type of selling.
For example, if you were to promote NapoleonCat as an affiliate marketer, you could record a quick product tour for your prospects and then add it to your presentations, link it in emails, or other types of content for that more personal touch some people are after.
15. Zapier for connecting all your tools together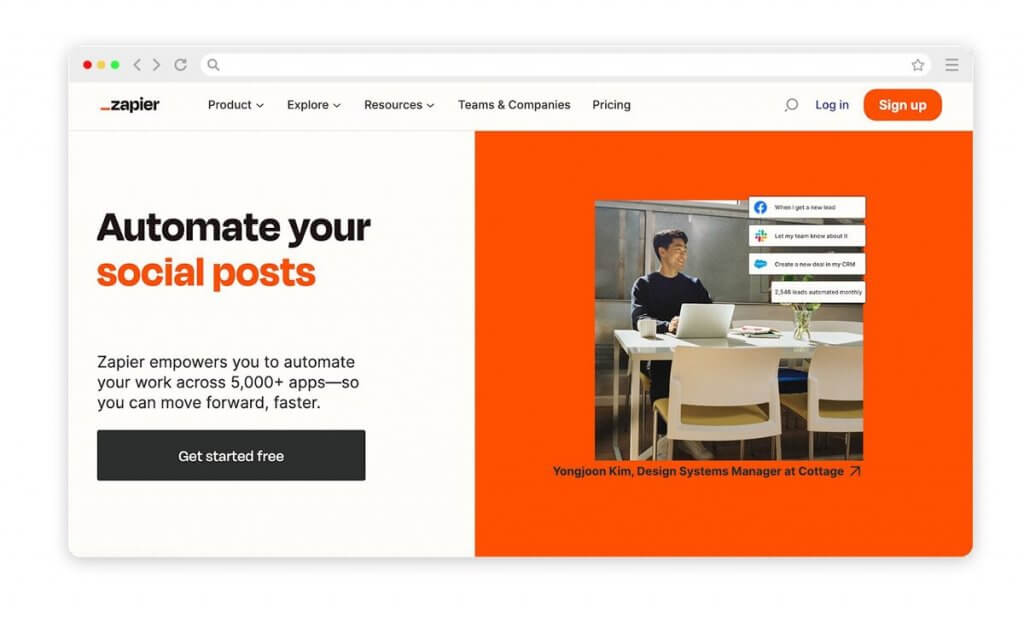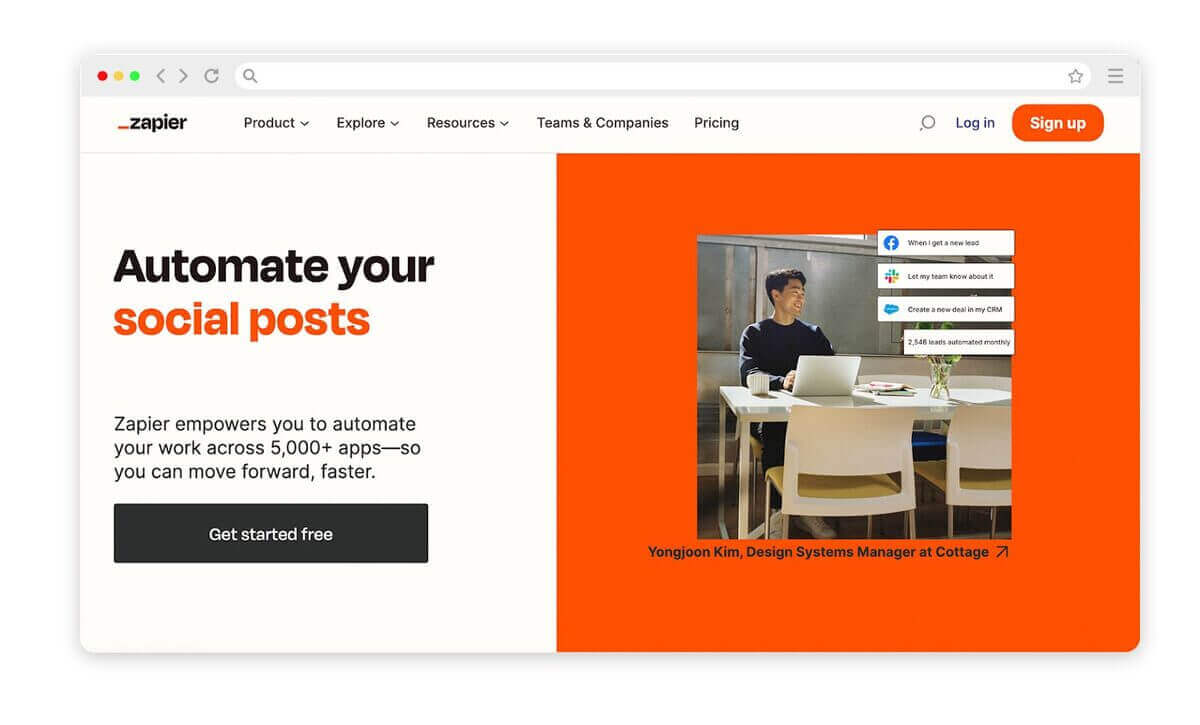 Zapier is that magic platform that can help you automate almost any aspect of your affiliate marketing, even if you use tools that don't necessarily talk to each other. It can help you automate things like sales outreach, social media comms, email list building from different sources, and lots more.
For example, you could set up automations (called "zaps") to:
Pin your Instagram posts to Pinterest (and by the way, Pinterest is still an excellent tool for SEO.)
Subscribe leads from your lead generation ads to your email list
And set up all kinds of premade workflows to make work easier and the tools you use more effective.
Which of those tools will you use?
Of course, this is just a preliminary list – though some of the tools are so comprehensive that they will cover a good chunk of your affiliate marketing needs. And don't forget – they will help you automate some of your marketing activities, but they can't replace an entire affiliate marketing strategy you need to come up with first.
But when you have it, some of these tools will make it much easier to execute your plans, reach more people, create more relevant content, and make a comfortable living from affiliate marketing as a result.
Good luck!
(And if you still need some inspiration, take a look at these affiliate marketing examples.)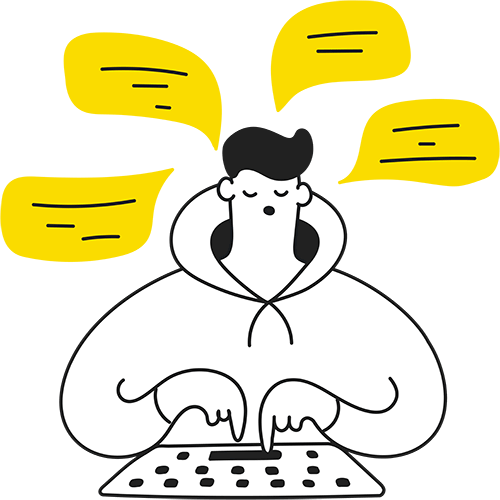 Let's be partners!
Get regular payouts of 20% for every sale within the client's first year. Join our Affiliate Program and earn from wherever you are!
You may also like: