We're approaching that time of year – shopping craze, discounts, and all that festive jazz. If you're an affiliate marketer, it's also a time for some serious affiliate sales opportunities. So, if you're wondering how to make money on Black Friday on TikTok (and elsewhere), here's how to make the most of this crazy holiday season.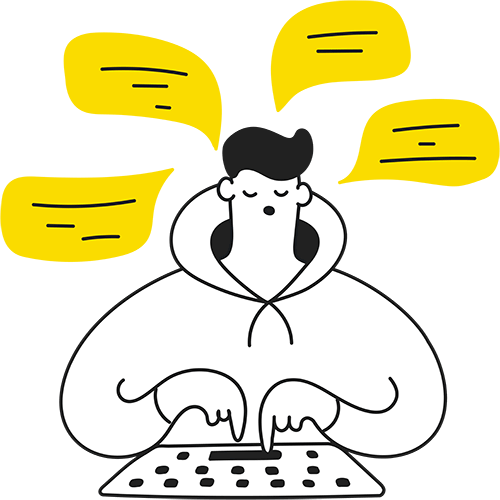 Let's be partners!
Get regular payouts of 20% for every sale within the client's first year. Join our Affiliate Program and earn from wherever you are!
What is Black Friday shopping madness all about?
Starting with Black Friday, the Friday following Thanksgiving, we enter over a month of extra sales opportunities. People have learned to anticipate huge discounts during that time (and so have businesses.) Plus, quite obviously, that's when people around the world start buying holiday presents for their loved ones (and for themselves.)
Recently, (and for obvious reasons,) many buyers have moved online with their holiday purchases, which soar on Black Friday, the first peak of the holiday season.
According to the Black Friday Global website, on average, sales on Black Friday increase by 663% globally compared to an ordinary day.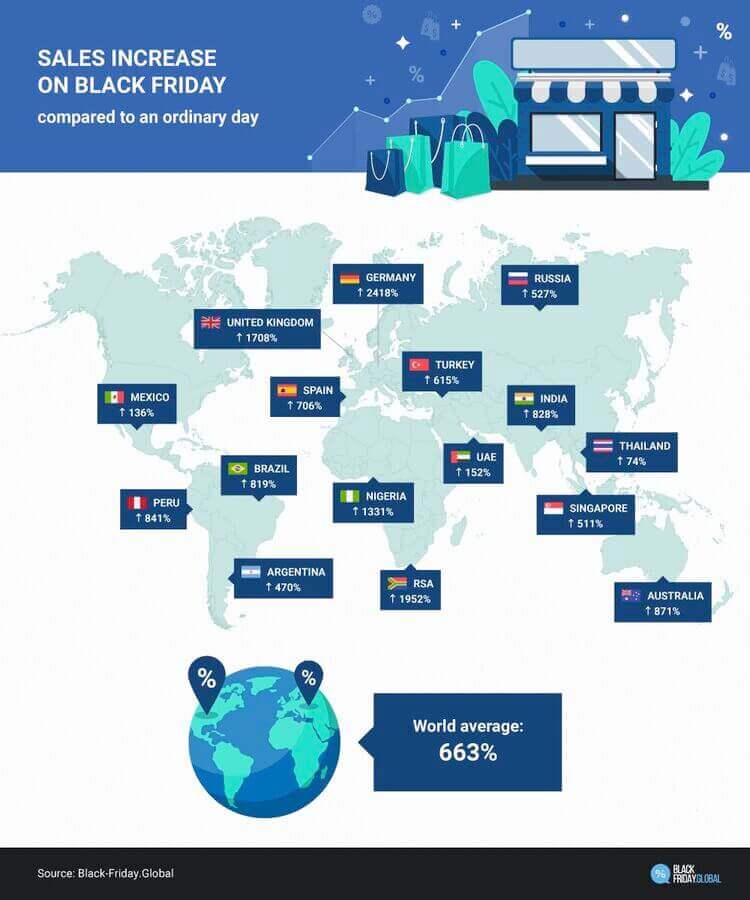 And these days, it's not just physical items people line up for (who remembers Black Friday fights at shopping malls? 🙋), but also software tool subscriptions and other digital products.
Most companies run dedicated Black Friday and Cyber Monday deals (often as "Black Weekend" deals running over the entire weekend.) So if you promote affiliate products – be they physical or digital – you'll probably also have some promos to relay to your audience. With shopping readiness this high among consumers, it's your chance to have a piece of that pie with your affiliate offers.
Let's look at the main sales holidays coming up in 2022 and what you can do for your TikTok affiliate promos.
Sales holidays in 2022 you should pay attention to as an affiliate marketer
Black Friday 2022, November 25
Black Friday is when all the madness starts. It's also THE day when people expect discounts and promos, often for products they've been wanting to buy for a long time but put off waiting for… Black Friday. Which makes it much easier to reach the right people who are actually interested in your promoted products.
An average American spends $485 on Black Friday – which also constitutes the most significant Black Friday spending worldwide. Interestingly enough, when it comes to online shopping, different audiences have different inclinations when it comes to buying on their computers or phones – so make sure you take that into consideration when planning your Black Friday strategy (and especially when it comes to mobile-first channels like TikTok.)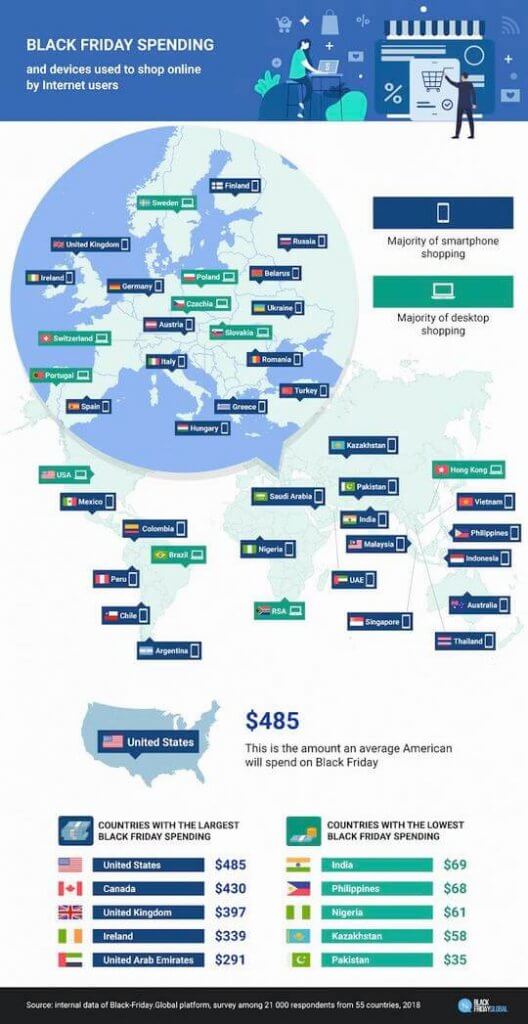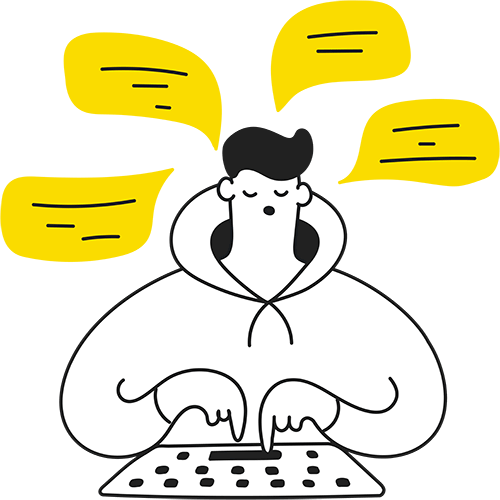 Let's be partners!
Get regular payouts of 20% for every sale within the client's first year. Join our Affiliate Program and earn from wherever you are!
Small Business Saturday 2022, November 26
Started by American Express in 2010, the holiday caught on as a day to celebrate small businesses and encourage customers to buy from them. And it's conveniently placed right between Black Friday and Cyber Monday.
This is the time to promote small businesses you're affiliated with – also as part of a longer Black Weekend or Black Week deal that they might be running.
Cyber Monday 2022, November 28
Traditionally, back when Black Friday mainly targeted brick-and-mortar sales, Cyber Monday was its digital counterpart targeting online shoppers and focusing on digital products, including software subscriptions.
With more people buying online on Black Friday, significantly since the pandemic, the lines have now blurred. So, what is Cyber Monday today? It's usually an extension of Black Friday, and brands will often combine the two into one weekend-long promotion (which they might call their Black Weekend, for example.)
Giving Tuesday 2022, November 29
Happening on the Tuesday after Thanksgiving, as its name suggests, Giving Tuesday focuses on giving rather than buying things for yourself. This might be a chance for you to engage with your audience on a deeper level. Plus, many companies donate their profits to those in need on that day.
Super Saturday 2022, December 18
Also known as Panic Saturday, it's the last Saturday before Christmas – and often the last day you can order Christmas gifts online to have them delivered in time for placing them under the Christmas tree.
This is the time for all kinds of last-minute offers, especially if you're promoting physical products that must be shipped to customers.
Christmas Eve 2022, December 24
The very, very last moment to buy your Christmas gifts. If you're shopping online, at this point, they're probably going to be software subscriptions, airline tickets, or anything that you don't need to physically get (but can still print out and put in a nice envelope.)
Boxing Day 2022, December 26
The day after Christmas Day, it's famously the day when – guess what – post-Christmas clearances start. It's also time to catch those customers that now – after all the pre-Christmas shopping for gifts – want to finally buy something for themselves.
New Year's Eve 2022, December 31
The last day of the year, probably as good as any to buy stuff (and sell them). But also definitely a good time for eCommerce, with people doing some last-minute shopping before their New Year's parties.
12 Days of Christmas, December 25-January 5
A traditional period of the "Twelvetide", which is also often used in marketing to advertise different offers over twelve days (not to be mistaken – though it sometimes is – for the advent calendar, which includes the days leading up to Christmas).
How to plan your affiliate marketing strategy for the holidays
Here are some things you should keep in mind when preparing your affiliate marketing offers for the holiday season this year (and any year.)
First thing: prepare
It might sound obvious, but then we all know how time flies and especially before and throughout the holiday selling season. And there's just never enough of it.
But if you want to see your affiliate sales go up for Black Friday and other holidays, you need to take some time to prepare in advance. Especially on TikTok, where you'll be doing things like:
researching the latest TikTok trends related to a given holiday (or simply just exploding around that time)
creating videos
and talking to people in the comments.
The upside (besides being ready to make money ;)) is that well-planned content and ads will then mostly run themselves, with a casual check-in on your part. So, you'll probably be saving time in the end. Plus, preparing will help you reach the right people with the right content on TikTok (and any channel) and not just random Black Friday ads targeted at the mythical target group called "just anyone and everyone".
Find the right partners
While there's still time, research products and services that match your audience's interests and are planning Black Friday promos (these are often known well in advance) so you can still join their affiliate programs. Research the most popular industries where sales are typically highest during the holiday season. And also, research current trends among your audience to see what they're interested in at the moment.
Don't forget affiliate marketing 101 – always match the offer to your target audience. Otherwise, you might find it difficult to make reasonable affiliate marketing profit (at least without having to spend a lot of money to promote your affiliate links to people outside of your regular audience and organic traffic. Which is kind of counterproductive in many cases.)
And if your audience could benefit from a social media marketing platform, definitely check out NapoleonCat's Affiliate Program with a 20% commission for every sale from an affiliate link in the customer's first year.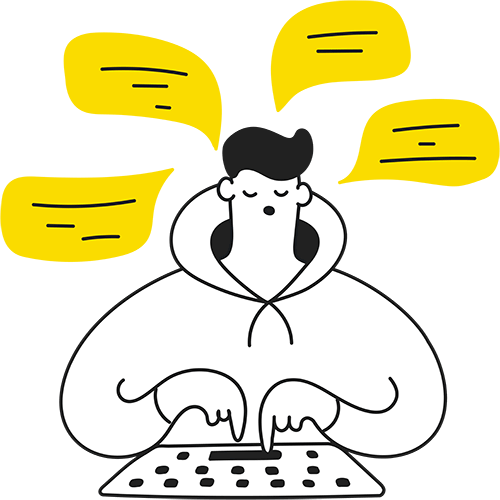 Let's be partners!
Get regular payouts of 20% for every sale within the client's first year. Join our Affiliate Program and earn from wherever you are!
Choose the right channels
You might already know what channels work best to promote your affiliate links. Emails, social media ads, Instagram posts, TikTok affiliate marketing – affiliate marketers really have lots of options today. But the key here is to select those that make sense for your audience, too.
Analyzing what's worked (and didn't work) in the past will definitely be helpful, especially if you've already run Black Friday or Cyber Monday campaigns before. If not, your best bet is to go with those channels where your target audience tends to engage the most.
You can just select one channel – and go with only TikTok affiliate marketing – but you can also add other channels to the mix. For example, repurpose your content on Instagram Reels to increase your reach (and possibly your sales.)
Have a content plan
Outline the affiliate marketing content and ads for specific days and different channels in a content calendar – and schedule it to be published automatically (where possible). That will save you a lot of time during the promotion itself, and you'll be able to focus on checking in on your sales or answering questions and comments from your audience.
Your affiliate partner will probably provide you with some content and designs, too – companies with affiliate programs usually have some resources ready for their affiliates every time they run a significant promotional campaign. That should make things much easier, and so should using different affiliate marketing tools to automate some of your campaign tasks.
For your content formats, go with what naturally fits with the content you're known for on TikTok. You can also, of course, try new trends to see how your audience responds (and, again, potentially reaching new people via their FYPs.). Either way, for the best results, your affiliate marketing content should make sense to your audience.
Announce your affiliate offers early
Whether that's Black Friday or a Christmas countdown, let people know something's coming early enough, so they are ready and waiting. You can post teaser videos or send a countdown in your weekly email newsletter pointing people to your TikTok channel. Your partner brand should let you know early enough to let you prepare (and if they don't, check in with them.)
Black Friday deals often work throughout the entire weekend until Cyber Monday or even the previous week. And for things like advent calendars or Twelve Days of Christmas campaigns, you'll need a sequence of content and ads to display to your audience. So plan it accordingly so that you're creating demand and people have ample time to buy using your affiliate links.
Don't forget to ask people to take action
Just as you ask people to leave a comment or follow you on TikTok, ask them to click your affiliate links or use your affiliate discount codes. A (compelling) call to action is that one seemingly small thing that can make a huge difference in sales numbers.
Track your affiliate marketing sales
You're the one who knows (or at least should know) best what your audience wants. So make sure you track how your affiliate marketing campaigns are doing. Was the conversion rate what you expected? Is there a better product or service you could've gone with? Did you choose the right channel after all? Keep your insights for next year when you can improve on this year's results.
Don't forget about some TikTok affiliate marketing basics
Told ya, time flies, and we're closer to Black Friday and Co by the minute. So plan this year's holiday campaigns for your affiliate products. And you should probably start recording your TikToks as we speak if you haven't already. When you do that, remember some basic best practices for TikTok affiliate marketing:
Match the promoted product or service to your audience.
Create affiliate ads that naturally fit the content format you're known for.
Jump on trends that go viral around certain sales holidays to reach and attract new people.
Find your original spin on the trends. Don't copy other creators.
Remember to upgrade to a business account to be able to include affiliate links and run ads.
Oh, and have fun while you do it – after all, that's what TikTok's for!
Now, your turn
Which sales holidays will work for the products you promote – and for your audience? Or maybe you'll look into new affiliate programs to join in time for Black Friday or Cyber Monday? Time to plan your next moves, and the upcoming holiday season is the perfect opportunity to up your affiliate marketing game. Fingers crossed!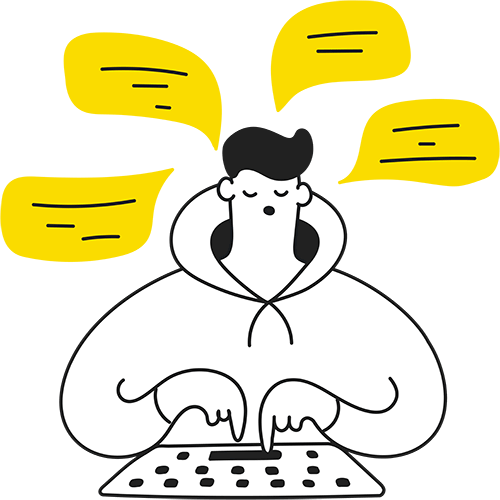 Let's be partners!
Get regular payouts of 20% for every sale within the client's first year. Join our Affiliate Program and earn from wherever you are!
You may also like: