With the holiday season in full swing, people are looking forward to shopping for gifts for others and for themselves. Ecommerce businesses should buckle up for a busy few weeks – online retail purchases are naturally expected to spike at this time of the year.
With social media's selling abilities consistently improving year after year, social networks are expected to contribute to holiday sales more than ever this year.
Instagram is one of the most effective platforms out there that marketers can use to engage with shoppers, boost engagement, and ultimately – grow sales. Here's a handful of tips you should apply to your social media marketing strategy to make the most out of your Instagram presence this holiday season.
Why is Instagram perfect for the holidays?
Over the years, Instagram has been a particularly effective platform when it comes to online shopping. The statistics speak for themselves: over 200 million Instagram users visit at least one business profile a day, 60% of all Instagram users discover new products through the platform, and approximately one-third of all users have made a purchase through Instagram shopping features. It's safe to assume that connecting with your target market through Instagram can work wonders for your sales goals.
The platform also offers an array of built-in tools that make selling on Instagram easy. These include shoppable tags and stickers, the Stories swipe-up feature, and the recently introduced in-app checkout.
Convinced? Let's move on to specific strategies you should implement to make the most out of your Instagram presence around the holidays.
1. Prepare holiday-themed content
This one is quite obvious, but you need to do some meticulous planning to give your presence on the platform a holiday feel.
When setting out to build a holiday content library, make sure that you have a clear idea about the following:
What products is your holiday marketing strategy focused on selling?
What are the details and timing of the special offers and promotions you're planning to run?
Which customer needs will you be addressing to support your sales objectives?
Once you have all of this information, you can put together a library of holiday images for the season. Make sure to keep your content engaging and focused on converting Instagram users into customers. You should also plan a holiday content calendar to make sure that you keep your content varied and your messaging consistent.
2. Take advantage of IGTV
IGTV is a fantastic way to connect with your target audience, engage with them, and establish trust. When you show your followers the human side of your brand, you are likely to create better and meaningful relationships with them – and video is perhaps the best way to achieve that.
According to research, 80% of brand audiences are more likely to watch a video compared to reading a blog. Aside from that, a whopping 82% would prefer a video from a brand as opposed to an image posted to social media.
During the holidays, consider sharing how-to videos, behind-the-scenes content, run a holiday show, or feature products you sell at special offers and discounts.
3. Create an emotional connection
While you are busy creating e-commerce opportunities on the platform, you shouldn't forget to pull your audience's heartstrings through compelling storytelling.
Depending on what your goals and objectives are, interact organically with your audience. That way, you will gain insight into what kind of messaging works best.
If you're not sure whether your strategy is working, try to answer these questions: Does your messaging spark a conversation? Are people engaged in what you have to say? A strong content strategy will help you answer 'yes' to both of them.
4. Get creative with Instagram Stories
Instagram Stories can, and should, be leveraged as a powerful sales tool. Tap into this feature and get noticed on the platform – the holiday season is the best time to engage your audience with fun, interactive content.
Highlight your brand voice, promote your products, and drive sales with the many stickers Stories have to offer. Quizzes, polls, and countdowns will all help your holiday content become memorable and engaging.
5. Develop branded hashtags
At one point or another, you should come up with a branded hashtag to go with your content year-round.
During the holidays, you can adapt it or create a new, seasonal hashtag. That way, you will make it relatively easier for you to label a particular content that is part of your holiday campaign as you go on posting other types of content. You can also use seasonal hashtags for UGC competitions – your followers will love a chance to be featured on your feed, and you get more seasonal content!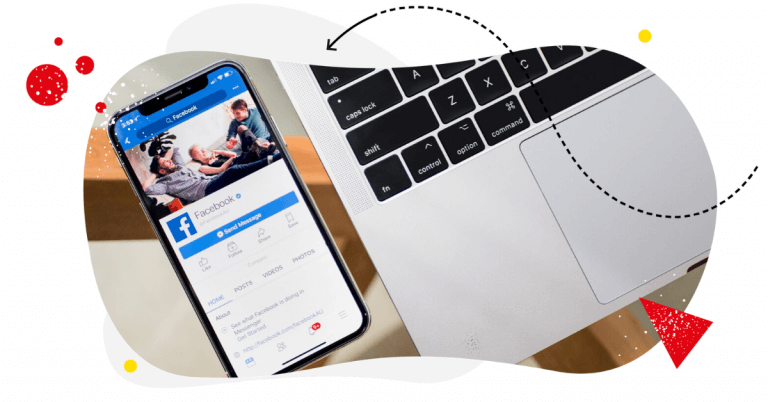 Social media management
Manage unlimited Facebook, Instagram, Twitter and LinkedIn pages in a single inbox. Track competitors and improve performance using simple dashboards.
Try NapoleonCat free for 14 days. No credit card required.
6. Run Instagram Ads
Instagram Ads are useful during the holiday season. As your target audiences' feeds become more and more saturated with holiday-themed content, it becomes harder to stand out.
Luckily, Instagram has a strong ad platform that allows you to run targeted and measurable ads. Both video and image can be optimized to support different campaign goals: brand awareness, reach, traffic, etc. Both feed posts and Stories ads can be set up to support the Store Traffic objective – perfect for the holidays!
7. Raise the holiday spirit by giving back to charity
The holidays should be about more than just giving exclusive product discounts and promos to your customers. It's a good idea to utilize your holiday campaign to show your followers that you support important causes and encourage them to join your efforts. You can highlight the need to do good in general or feature a particular organization that you support.
According to recent data, 73% of millennials and 72% of Gen Zers are more likely to buy products from companies that give back to environmental and social causes. That said, make it your goal to do good year-round.
8. Offer great discounts and deals
For a lot of people, holiday shopping is a perfect opportunity to look for deals and discounts. In fact, 88% of impulse buys do come from sales and special offers.
Since the number of mobile shoppers is growing, giving out seasonal sales on Instagram is an excellent idea. Use your profile to announce and hype up your deals. Utilize Stories and the countdown feature to build up the excitement, and consider investing in ads to promote your holiday Instagram posts to a well-defined audience.
9. Host exciting giveaways
Hosting a giveaway is always a great idea – especially around the holidays. It is that time of the year where you want to reward your followers and customers for being with you.
Since freebies are psychologically hard to resist, running a giveaway on Instagram will drive a lot of attention to your account. A well-organized giveaway can help you improve your brand awareness and customer engagement, and enhance seasonal sales.
Wrap Up
So there you have it. With these 9 tips, you're all set to make the most of your sales this festive time of the year.
While best practices and trending tactics might constantly be evolving, keeping the basics in mind will surely snowball into success in the long run. Now go get those holiday shoppers!
Looking for last-minute tips on how to run Black Friday social media campaigns? Check out these articles:
Tips on Creating Black Friday Instagram Stories That Sell
Best Black Friday Hashtags For Your Instagram Campaigns