Let's get this out of the way: everyone loves Instagram Stories. As of January 2019, the number of daily active users of the feature worldwide was 500 million1, and over 30% of the most-viewed Instagram Stories are posted by businesses2. The conclusion is simple: Instagram Stories are a great way to connect with customers and their potential to drive sales should not be ignored.
In this article, we'll show you:
Creative ideas for Black Friday Stories
Instagram features that facilitate sales
Features that provide additional insights
Since Stories' introduction to the Instagram app in 2016, users have happily embraced the feature. And why wouldn't they? The slideshow format brought a breath of fresh air to the platform.
Stories are more casual than feed posts – they disappear after 24 hours and don't interrupt your carefully curated profile grid. They also inspire creativity. The vast selection of interactive stickers that can be added to photos and videos encourages two-way conversations with followers through questions, polls, quizzes, and chats.
The same features that make Instagram Stories so attractive to users define their value for brands and advertisers. Stories give brands the unique opportunity to interact with followers in fun and welcome ways, collect feedback in the process, and analyze the performance of every individual piece of content.
See how you can use Instagram Stories in your Black Friday and Cyber Monday campaigns to boost your sales this holiday season. Get the most out of the Stories format with these 5 handy tips. Happy posting!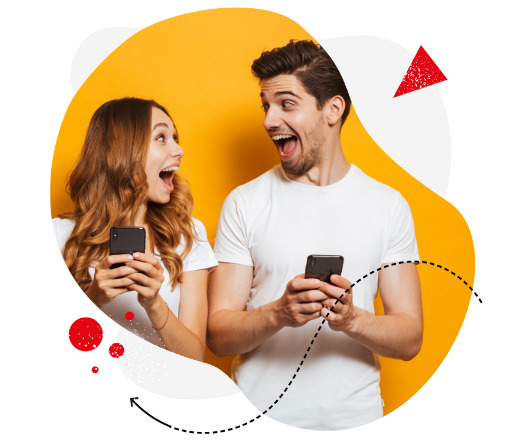 Instagram marketing made easier
Analyze, generate reports, schedule posts, automate comment moderation. Save time and boost your results. Try it for free:
Try NapoleonCat free for 14 days. No credit card required.
Make it fun and engaging
Once you tap that top left corner in the app and start creating a Story, the possibilities are virtually endless. A good way to make your Stories fun to your followers is to encourage interactions by adding stickers. Get creative and remember to incorporate questions for your audience to answer – don't miss out on the opportunity to find out what they think about your brand or product!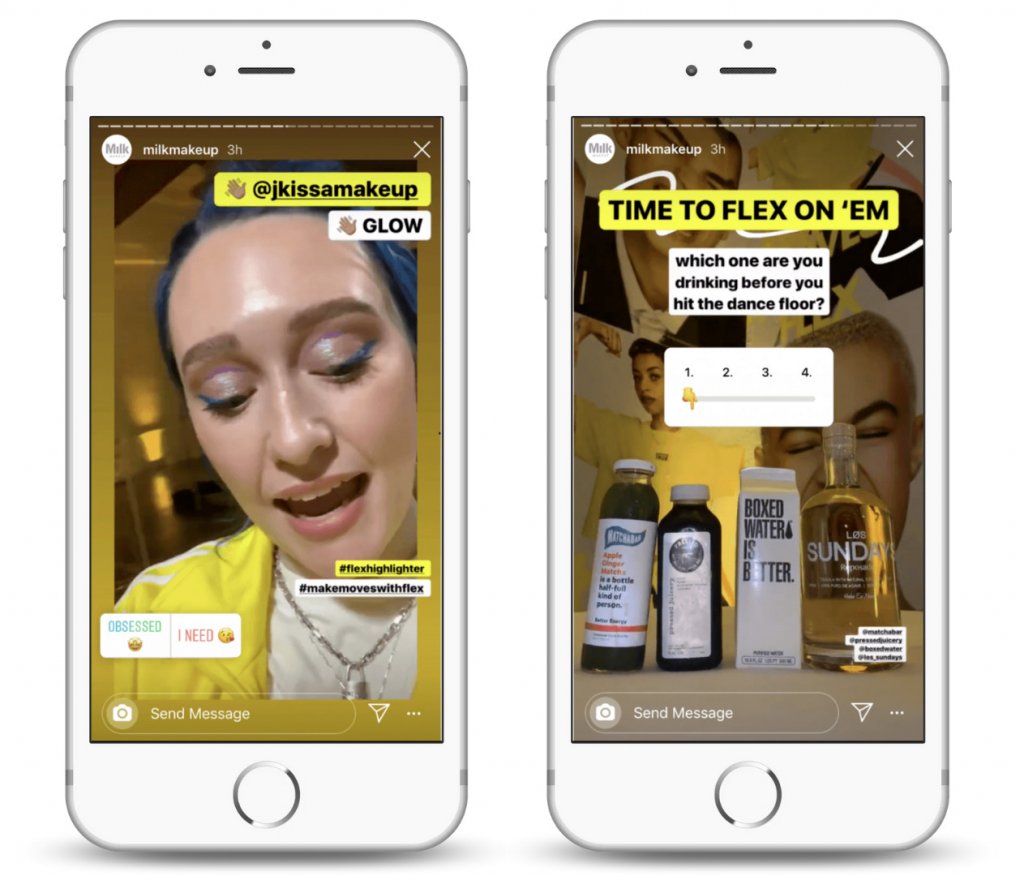 Black Friday campaigns on social media are all about building up excitement and anticipation – and Stories are a perfect tool to do so! Use them to post sneak peeks, revealing your amazing Black Friday deals little by little. And once Black Friday is around the corner, use the countdown sticker to create a sense of urgency around your offer and help your followers keep it top of mind.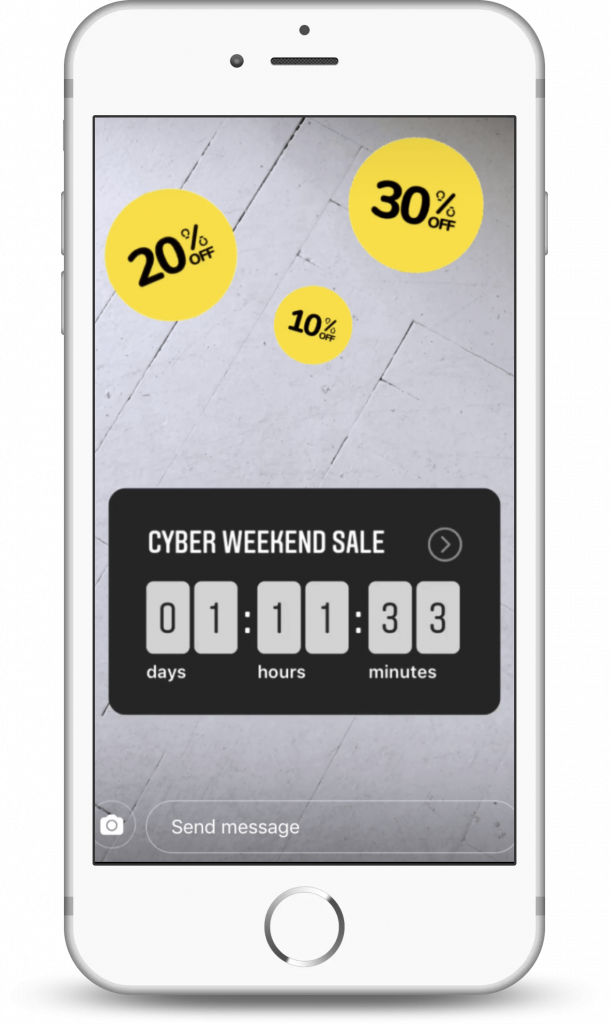 Use the swipe-up feature
Brands use Instagram Stories for many different reasons – some focus on building brand awareness, some want to promote a certain product.
During Black Friday and Cyber Monday campaigns, you should focus on conversions.
Use the swipe-up feature of Instagram Stories to redirect your followers to an external site, e.g. your online store or a landing page for your Black Friday promotion. Studies show that 10-25% viewers swipe up to view links – don't miss out on this feature's potential!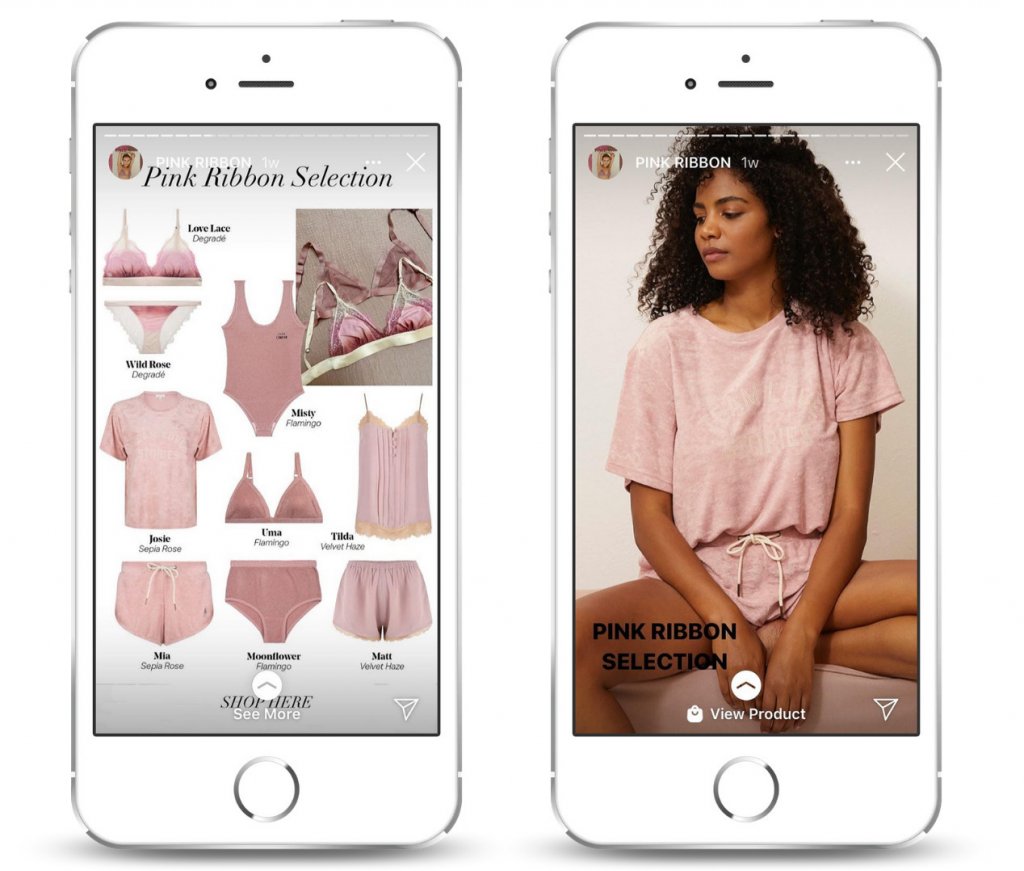 Use shoppable stickers
We already established that you can use Instagram Stories to redirect traffic to your website or store. But why not go a step further and make your Stories shoppable?
As of early 2019, product stickers are available for approved accounts. They can be used in a way similar to all Instagram Stories stickers – place them anywhere on the screen to imply that the post is shoppable. Once a user hovers over the sticker, they will be able to view product details without leaving the app.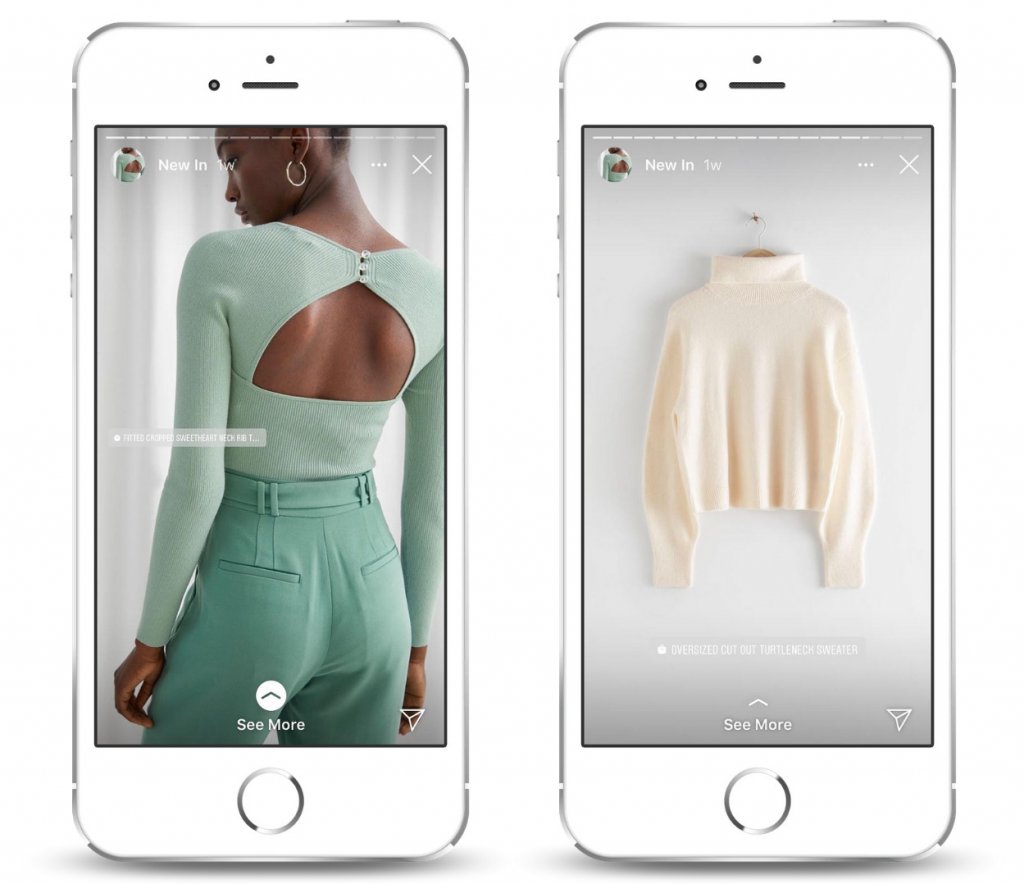 This method of promoting products or deals is perfect for big shopping events like Black Friday and Cyber Monday. It feels more organic than promotional swipe-up posts – and it speeds up the shopping process!
Make customers feel at home shop
In the new, pandemic reality, online shopping is not anymore about buying from the comfort of your home; in the end, we're all fed up with staying at home. Ohh, aren't we!
That's why marketers need to focus on making the online experience feel as close to the in-shop one as possible. Luckily, technology has you covered, and we're about to reveal how.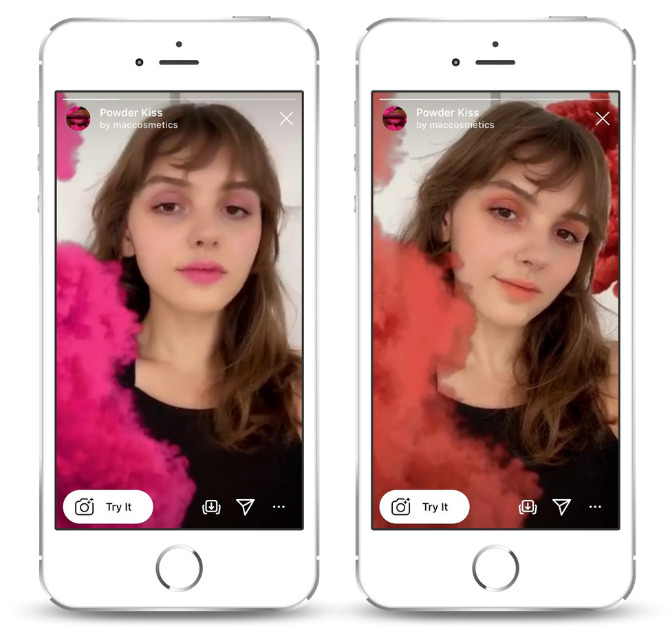 The power of AR filters can make digital discovery feel real. The filters allow you to try things on and visualize how products would look in your apartment. One company that nailed AR technology on Instagram Stories is MAC Cosmetics. They created a couple of AR filters allowing users to try on their products such as lip glosses or eye shadows. Enable customers to try before they buy (or deal with high volumes of returns!)
Use Instagram Stories Ads
Social media become an extremely competitive space around Black Friday and Cyber Monday. Understandably so – the volume of sales during the holiday largely depends on how brands promote their deals, and social media are a great platform to reach potential customers.
If you want to boost your efforts and get your deals in front of specific audiences, consider integrating paid solutions into your strategy.
Instagram Story ads allow you to target select users and set goals for your sponsored content, e.g. reach, video views, traffic, or conversions. Get inspired by success stories and try the ad format out to make sure that all Instagram users who could potentially be interested in your Black Friday sale get an opportunity to become happy customers!
Analyze and draw conclusions
Instagram Stories can help you drive engagement and conversions, but their true value to marketers lies in the fact that they can be thoroughly analyzed. Use Instagram Insights to access information that will help you better understand your audience's reactions to your content.
Users can interact with Instagram Stories in many ways – and Instagram Insights track all of those interactions. Tracked actions include opens, forward taps, backward taps, forward swipes, and exits. This allows you to easily recognize which stories resonated well with your audience (backward tap equals double watch!), which were not as popular (indicated by the forward tap), and which made the viewer leave your Stories altogether (forward swipe or exit).
Answers to polls, questions, and quizzes provide you with additional, even more specific insights regarding how your brand is perceived by your followers.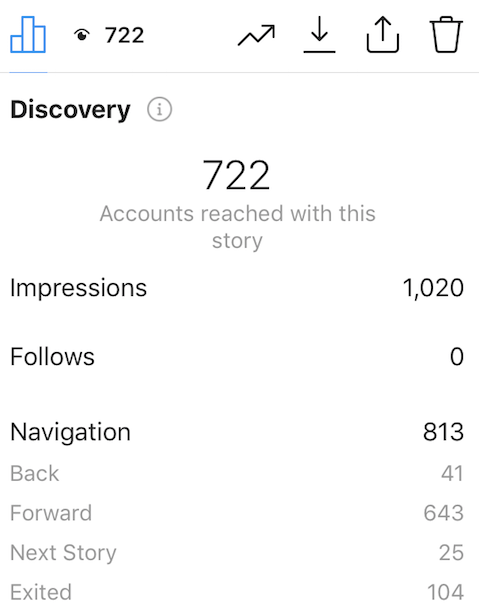 There's always room for improvement! Use this knowledge to create even better, more data-driven social media strategies moving forward.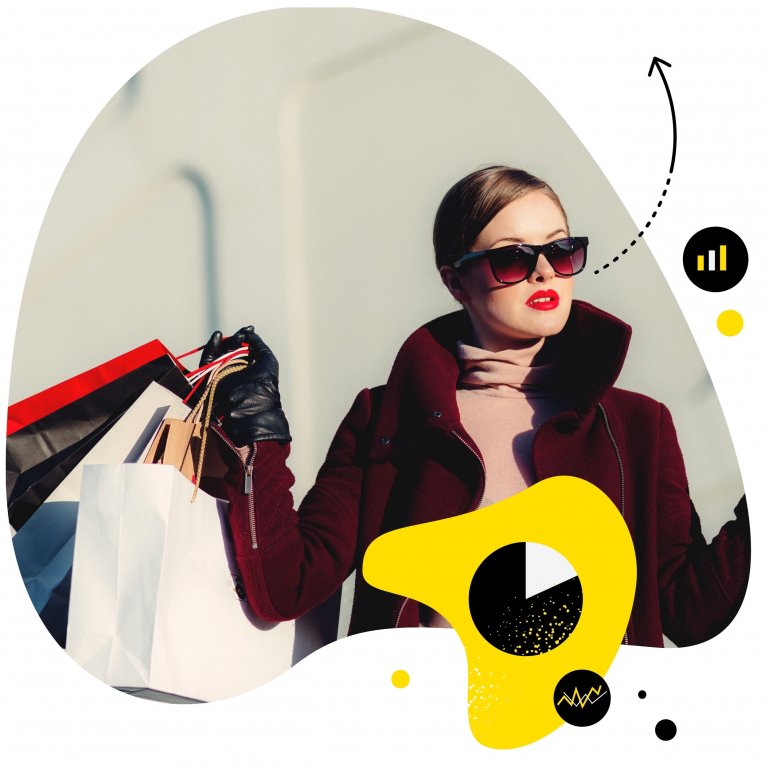 Wanna dig deeper?
Get inside the Insights and analyze the overall performance of your Instagram Black Friday Campaign. Try it for free:
Try NapoleonCat free for 14 days. No credit card required.
Now go show Black Friday sales who's the boss!
---
1 https://www.statista.com/statistics/730315/instagram-stories-dau/