Welcome to the year 2020: when content plans need to go hand in hand with social media engagement. Today we're going to cover all the bases of social media engagement, showing you how to drive it and measure results.
What is social media engagement
Social media engagement is a measure of your performance on social media. The key metrics are: the number of received reactions and comments, as well as the shares that your content receives. The higher your social media engagement rate is, the better – it's an indicator of a successfully executed social media strategy.
Social media engagement has become one of the most important statistics for marketers to optimize. It shows:
how engaged your community is,
how on point your content is,
which posts keep your audience interested in your brand.
The importance of social media engagement
A posting strategy means very little if it doesn't trigger interactions. Bear this in mind when implementing new posting ideas, and put personal preferences aside. You should always look at data and social media engagement rates before anything else.
Social media engagement helps to build social proof, brand awareness, and conversion rate. It may also contribute to higher sales and reach within your target group. And these are highly likely to be some of your business goals, right?
Strategies to drive social media engagement
Be a conversation starter
Sometimes your audience needs a little encouragement before they start engaging with your content. That's why you shouldn't wait for your fans to react, but start interactions from your side instead.
You can use NapoleonCat's Social Inbox to steer conversations with your audience. Having access to all of your social media interactions in one place in real-time makes it quicker and easier to react.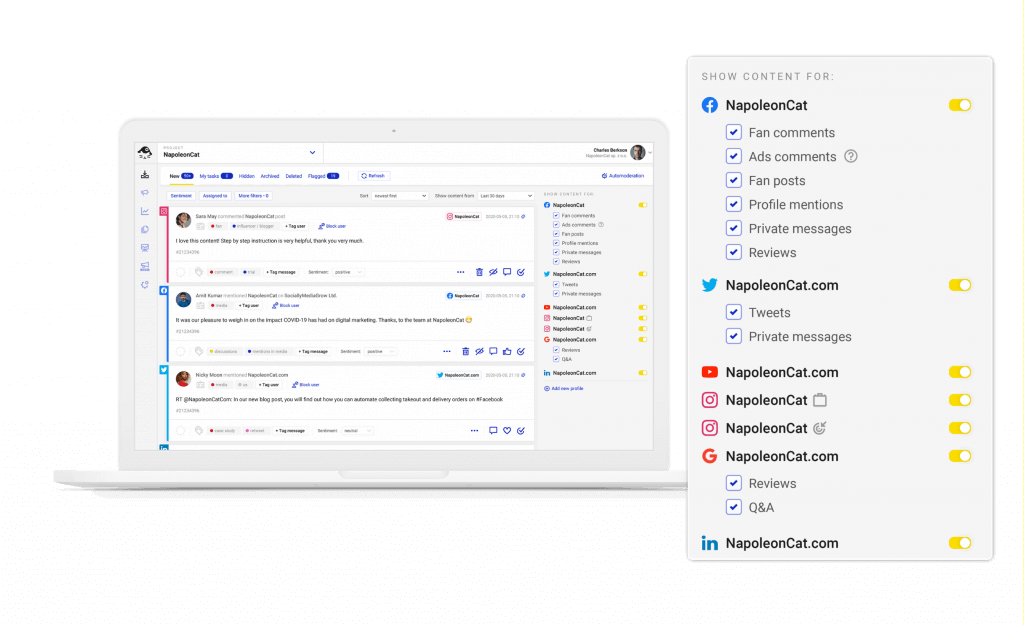 This also simply means no more switching between platforms in order to ignite discussions.
Create interactive content
Keep your audience entertained! This may be challenging though, especially if you're running out of content ideas. So how can you do it?
Introduce interactive content. You can embed polls or quizzes in Stories, for example. Use this feature to ask questions, conduct games, and share trivia. If your audience likes this type of content in Stories, then it may be worth incorporating these formats in your regular posting strategy. You can even boost such posts with paid social ads that may help to scale up your engagement.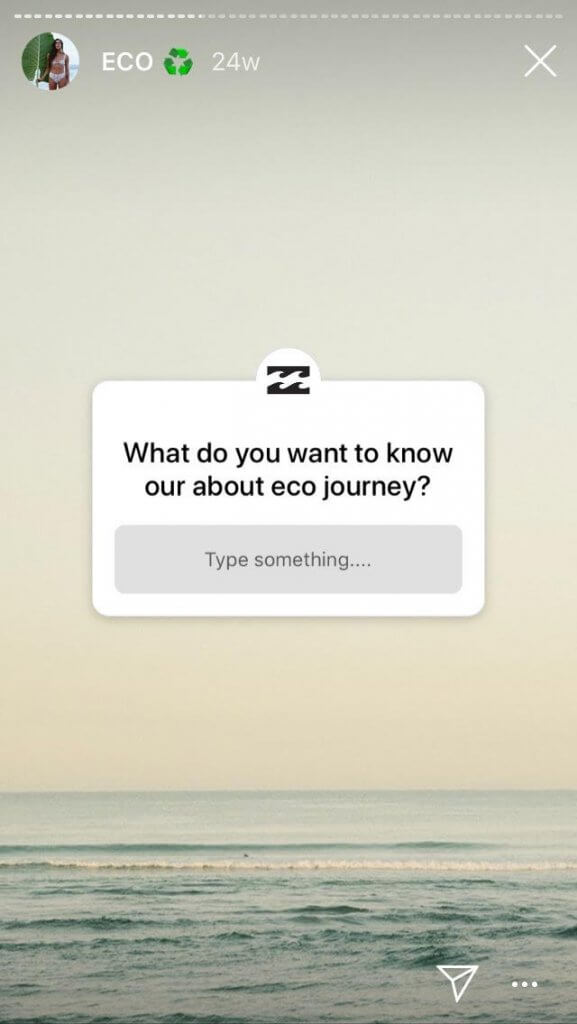 Test out some brand new ideas. You never know what your audience might enjoy the most. Stop the guesswork and start taking action.
If your head's blank, you can always turn to our well-researched Instagram captions and look for inspiration for your content's description.
Run contests on social media
Who doesn't like competitions on social media? We can't see a single hand raised here. Social media contests can work wonders for driving higher engagement. Introducing competitions on your social media platforms may attract new followers and receive a positive reaction from your current audience.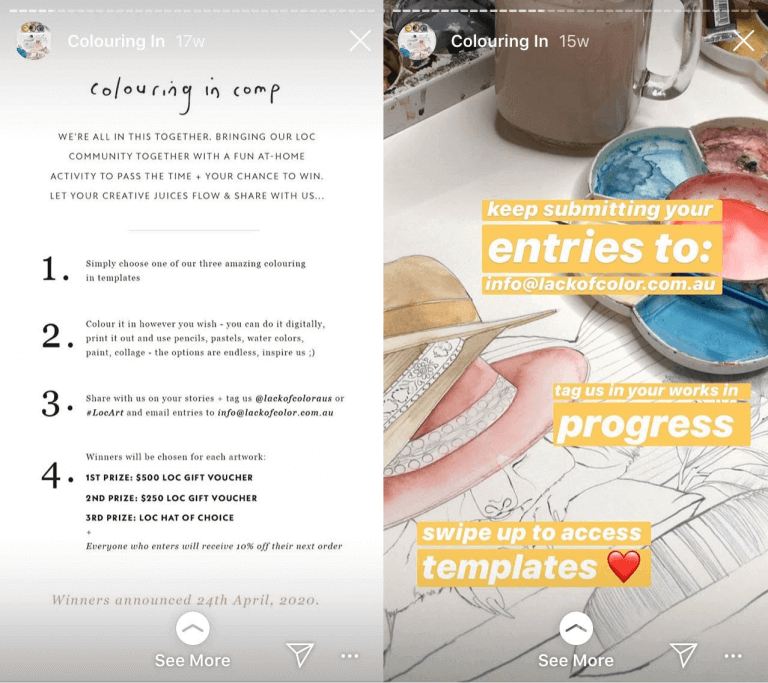 Rewarding contest entries may also win you some loyal customers for life. Before you kick this idea off, carry out some research to better understand your audience's needs and desires. Check the legal regulations, since in some countries a random lottery is against the law!
Also, remember to find the golden mean for the frequency of such posts. If social media contests appear on your profile far too often, they may do more harm than good.
You might either put your audience off or cause them to become too expectant of contests – and contests only. Followers may then interact with your brand with the sole intention of winning competitions. This won't help them to get to know your brand better or convert in the desired way. That being said, you might want to consider contests to be an add-on, rather than a regular content line.
Tackle user-generated content
Are you one of the lucky brands that receives content from users? Make the most of this (upon taking care of the legal side) by applying it to your strategy. Doing so will show appreciation of your engaged audience! Once you start sharing some UGC, it may encourage others to share their content with you too. You should cherish this original, non-promotional, and extremely personalized content.
User-generated content may even cause a "snowball effect" that results in higher engagement. More comments, shares, likes, and photos sent your way. Isn't that what every social media manager wishes for?
Are you only just starting to share some user-generated content? Prepare a special incentive for your audience to encourage them to send content your way.
Adjust your content
Do you already have some excellent content, but it's not bringing the desired results? You don't have to reinvent the wheel, or completely shake your social media strategy up. Instead, start reshaping the content that you've already created! How can you do this quickly and without stretching your budget?
One of the easiest methods is to add CTAs to your social media posts. The right call to action ("Let us know …" or "Comment with your recipe …", for example) can stir up some initial interactions, and the rest may then just flow in.
Very often, simplicity and small additions may do the trick. Try adding a phrase like "Please share if you find it valuable!" (without begging your audience, though). Your engagement rate could skyrocket due to a higher volume of shares, and this would give a clear indication that your content pieces deliver results too.
Maintain engagement loops
Keep your audience in the engagement loop. What does this mean?
If your audience comments on your posts, make sure that you encourage further interaction. But only if there is both space and context for it. Don't force the issue. There may be some interactions that are impossible to relate to, so it's completely fine if you can't answer every comment. This shouldn't boil down to you commenting on why a particular person left a "love" reaction under your post.
What's also important for keeping an engagement loop is time. If possible, post your answer to a particular comment that you can relate to almost immediately after it appears. This won't escape your followers' attention. If you react quickly, your fans may happily engage back and forth, create meaningful discussions and therefore encourage other followers to join in.
Obviously, you may not be online all the time – but luckily, there are solutions to navigate social media discussions when you're logged off. Thanks to Auto-moderation rules, you can automate specific responses to the most repetitive questions and open the door for further interactions – even when you're offline.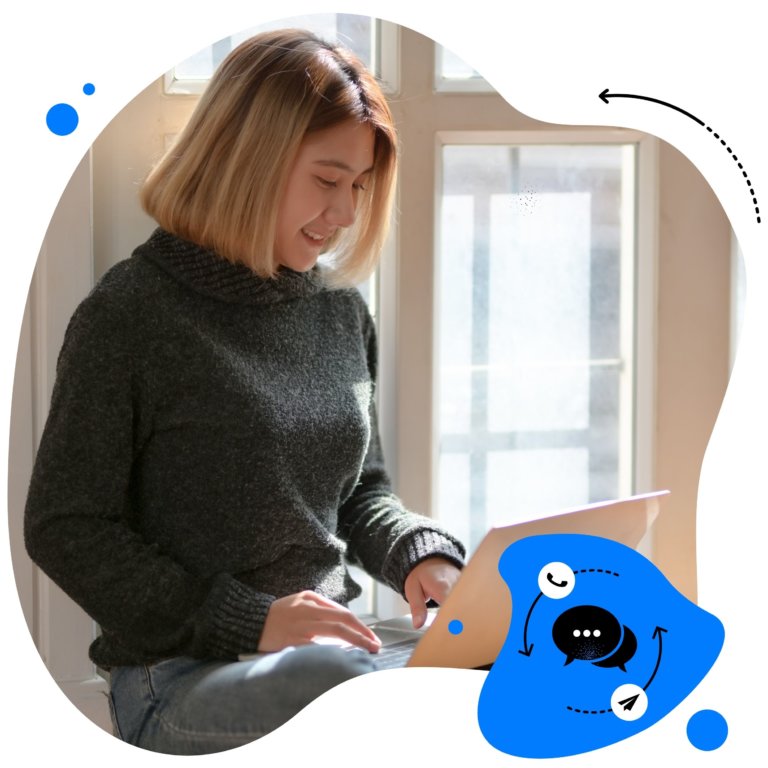 Reply to simple questions automatically
Improve your response times by filtering out and automatically handling generic, repetitive comments and messages.
Try NapoleonCat free for 14 days. No credit card required.
Provide value
If your clients see the value in and can relate to the content that you publish, they are also likely to share it further. As a result, your engagement rate may increase exponentially. Make sure that every post you share brings value to your audience.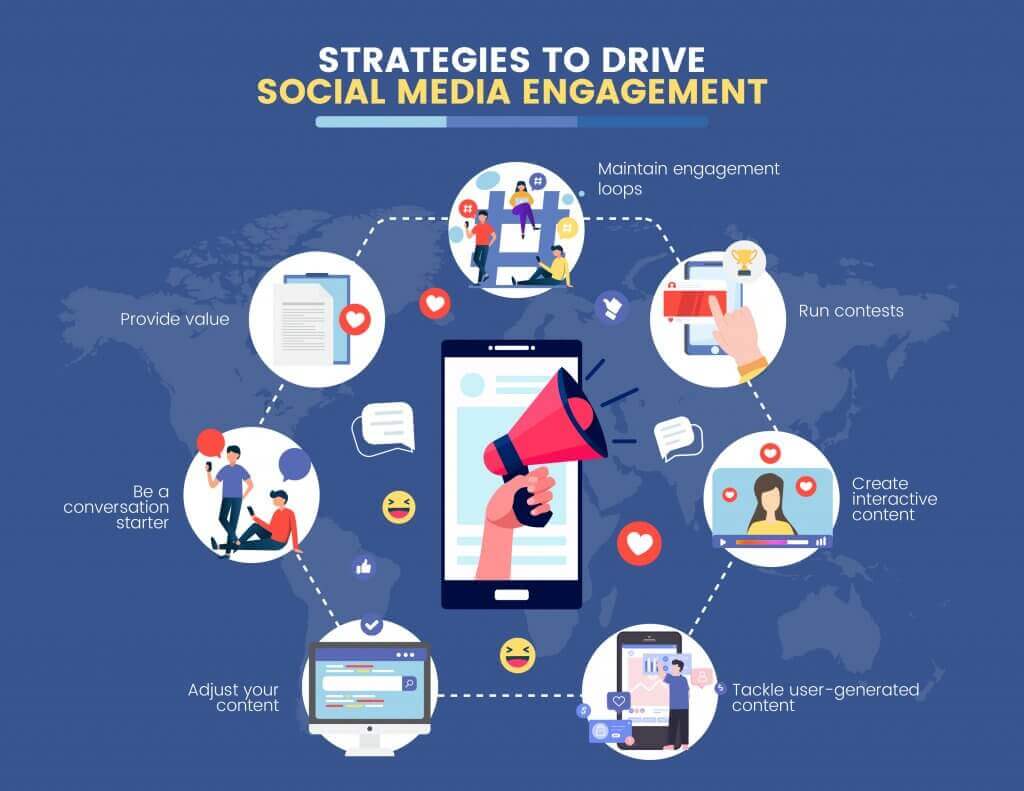 Measure social media engagement with NapoleonCat
NapoleonCat provides you with options for both measuring and improving engagement on social media. With detailed analytics, you can evaluate your performance to find room for further improvement.
Identifying top-engaging content provides you with valuable info for improving your posting strategy. Additionally, checking what the best times for posting are supports more efficient scheduling. All of these insights can result in increased engagement.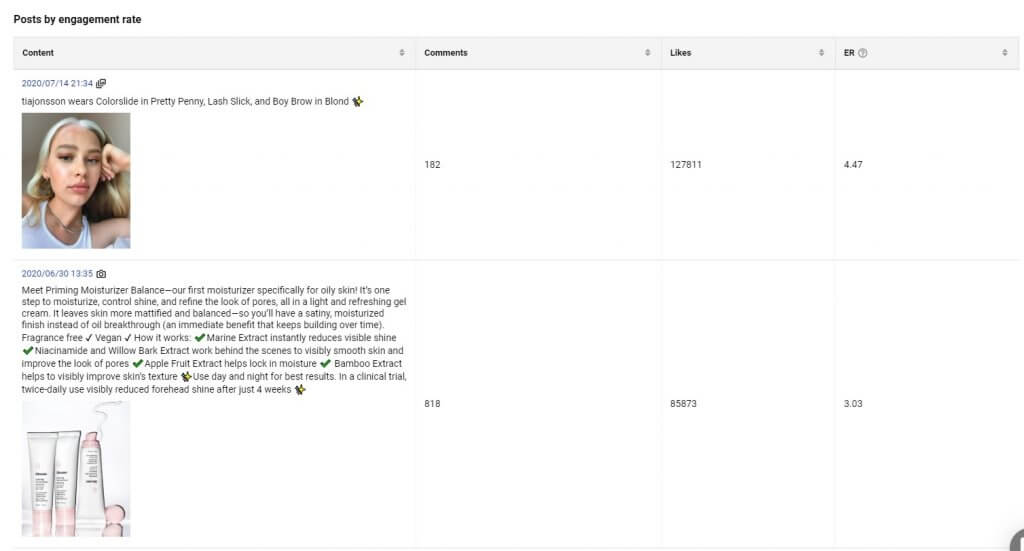 To wrap-up
Social media engagement is one of those metrics that you shouldn't underestimate. If you don't work on it, fine – but don't expect it to grow. And don't expect your content to be seen by more of your target group either, nor count on meeting your business goals.
Working on improving social media engagement is a marathon, not a sprint.
We hope that by reading our article, at least the warm-up will be a bit easier now.