In 2019, Instagram is already a central component of social media marketing efforts for most brands. But to really make the most of it and hit those objectives, it's essential to design an Instagram strategy based on metrics and powered by insights.
We know, data analysis can seem overwhelming. But without it, you're lagging behind.
Social media marketing today is increasingly data-driven and if your competitors are making informed decisions on Instagram, then so should you. Even the most data-averse marketers will find these four tips easy to follow.
Here's how to approach Instagram analytics to boost your social media strategy and grow your audience.
Embrace the basics: impressions, reach, and engagement
Let's begin with the key metrics used to measure the performance of individual posts. If you manage a business account, you have access to Instagram Insights, the platform's built-in tool used to measure the basics. Understanding them is crucial for measuring the success of your Instagram strategy and identifying areas for improvement.
The three key metrics for evaluating social media performance – which you may be more familiar with from Facebook – also apply to Instagram: impressions, reach, and engagement. But how can they be used to amp up your social media strategy?
Impressions represent the total number of times your content was viewed. By taking a close look at your Instagram impressions and recognizing patterns of lows and highs, you can figure out when your audience is the most active and plan the best times to post accordingly.
Reach is defined as the total number of people who viewed a post, be it in their feeds, through a hashtag or location search, or through a recommendation. This metric points to your success – or growth opportunity – in promoting your content on Instagram.
Engagement is the sum of Instagram users' interactions with your content: likes, comments, shares, and saves. Not only does it illustrate which posts get your audience excited – more importantly, it also allows you to build relationships with engaged users and nourish a positive brand image through meaningful responses.
Learn to love these metrics! Understanding them and being able to draw conclusions is truly the key to successfully building a strong presence on Instagram. Keep an eye out for sudden changes in numbers and find what works best for you. Test different posting schedules, hashtags, and content types – and see how your audience reacts.
Finally, remember to be realistic with your metric-related KPIs. A high engagement rate should always be top of mind but as your account grows, you will observe a shift in numbers. It's natural! Accounts that reach a large number of followers will eventually have trouble reacting to every single comment. That's why it's so important to know your audience in order to remain relevant to engaged users.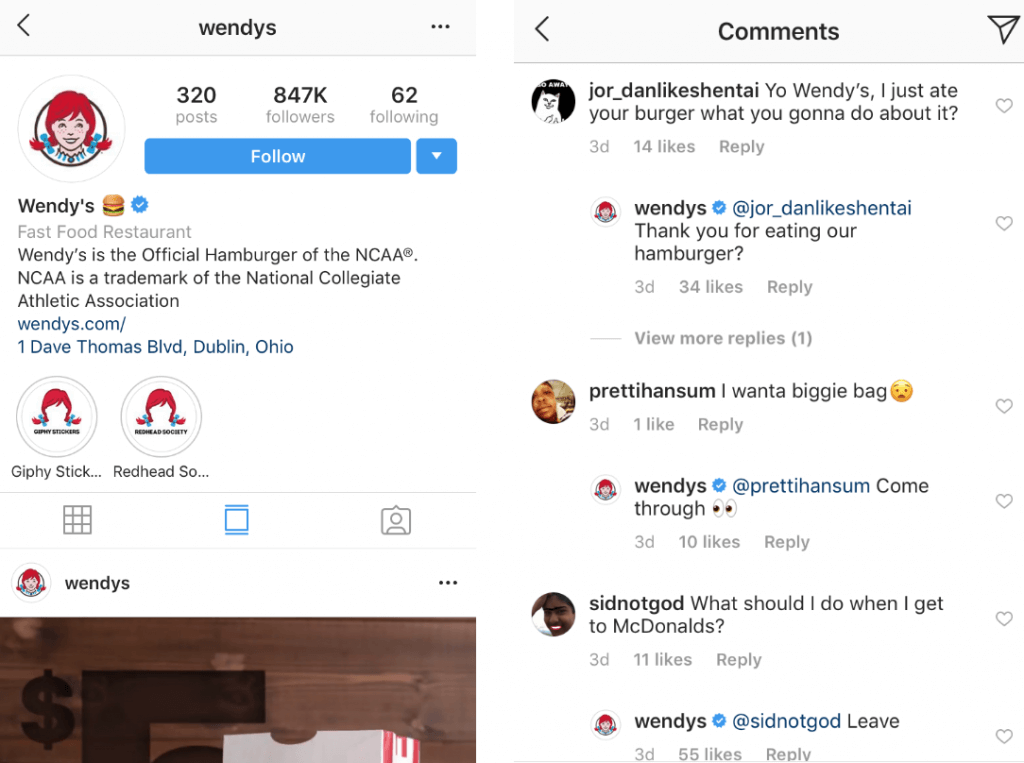 Get to know your Instagram audience
Once you're ready to monitor your performance using key metrics, you can move on to putting together an effective strategy. In order to do so, you'll have to identify your target audience.
Instagram Insights are helpful in providing basic demographic information: you can look up the gender and age, geographical location, and periods of activity. But to really get a better understanding of how Instagram can help you grow your brand presence, you will need the help of a good Instagram analytics tool.
For a more in-depth analysis, try a more comprehensive solution, like NapoleonCat. Analyzing how users interact with your content will help you create more engaging narratives across your social media presence and increase your reach and engagement.
But how, exactly, do you coin audience insights into a successful social media strategy?

Speak your audience's language
Identify the gender and age groups you're reaching and research what they like. Use a social listening tool to observe their online behavior and note which topics and content types get them engaged. Conclusions will help diversify your strategy. Plan posts that will speak to the different relevant audience groups and make sure you're not leaving anyone out. If you don't have any ideas for your content's description, check out our well-researched Instagram captions.
Create informed posting schedules
Pay close attention to your audience's periods of activity and schedule your Instagram posts for times when they are most likely to generate high engagement. Different age and gender groups are active at different times – reach them when they're online!
Review and revise your strategy
You've surely published successful content on your Instagram account before – no need to reinvent the wheel! Take a close look at your top posts and analyze what worked great for engagement in the past. Your new, deeper understanding of your audience will help you improve on existing strategies.
Consider working with influencers
Influencer marketing is a great way to extend your reach, add a new perspective to your brand's social media narrative, and generate unique, relevant content. Based on age, gender, and geographical location, recognize influencers who resonate with your audience and consider investing in a partnership.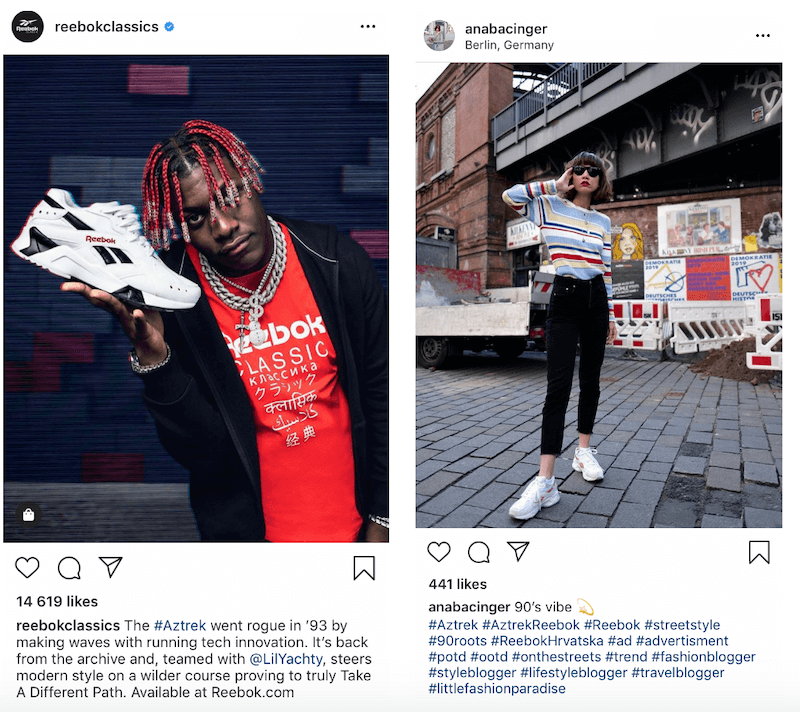 Remember that knowing your audience is an ongoing process. Social networks are a dynamic environment and that's their beauty! Keep an eye out for changes in your audience stats and stay relevant by making adjustments to your strategy when necessary.

Dive into Instagram Stories analytics
Tired of hearing about Instagram Stories and how important they are for a successful social media strategy? Fine. But in the age of shortening attention spans and growing demand for short video content, the feature truly is the hottest social media trend at the moment – and its influence only continues to grow. That said, if you still haven't started using Stories as part of your Instagram strategy, it's high time you gave it a go!
Instagram Stories' greatest power is interactivity. The feature has several built-in tools you can use to make your content more engaging. These include posts and Stories staples such as hashtags, location tags, and mentions as well as a variety of feature-specific options: polls, questions, and quizzes. Adding them to your content will let you create a more fun and memorable experience for your audience. While you're at it, you'll find out more about who and why watches your Stories – everybody wins!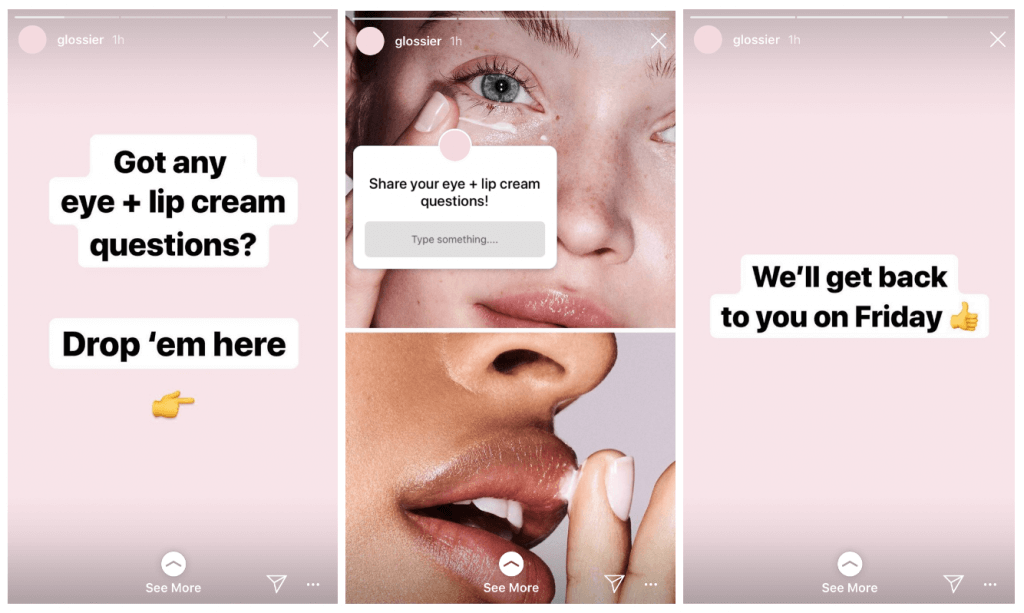 Stories can also do wonders for your brand image. They are more spontaneous and playful than feed posts and skillful use of the feature will help you come across as relatable and accessible. You will, of course, want to stay on brand on all social media platforms but experimenting with more casual Instagram content can be a breath of fresh air, no matter what industry you're in.
Finally, and perhaps most importantly, Instagram Stories provide you with heaps of analytical information which allow for a much greater understanding of how your audience reacts to your content. As we discussed earlier in this article, there is only so much you can track when it comes to traditional Instagram posts – you're pretty much limited to impressions, reach, likes, and comments.
Stories let you track every possible user reaction to each snippet: opens, forward taps, backward taps, forward swipes, and exits. This means you can analyze which stories your audience loved (backward tap = double watch!), which were on the boring side (forward tap), and which made the viewer quit altogether (forward swipe or exit). Add poll, question, and quiz answers to your review and you'll get a detailed image of how people watch your stories and what they enjoy. Strategize with these insights top of mind and you'll see a boost in engagement across your account activity!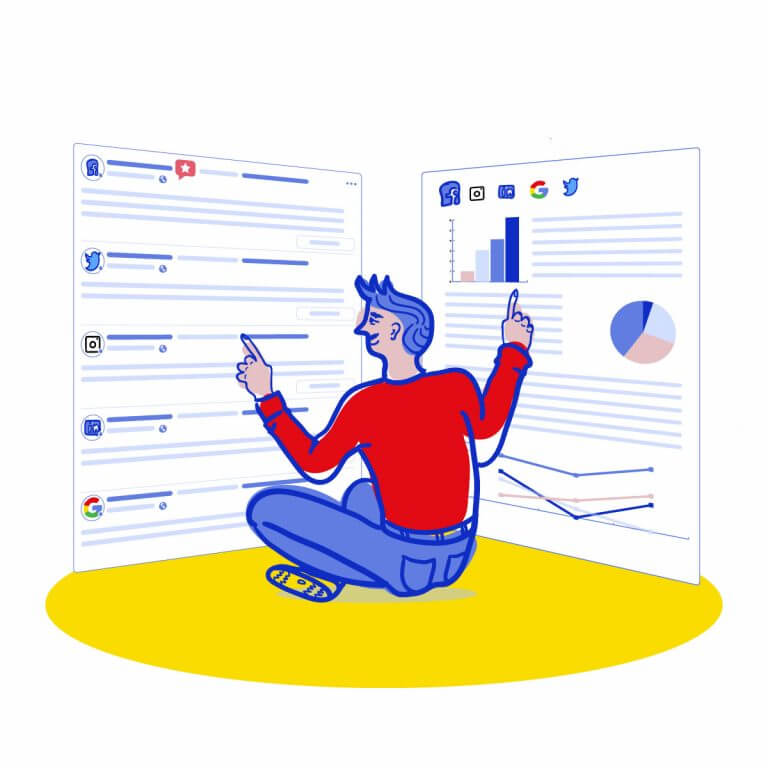 Social media analytics
Measure your social media marketing results. Track competitors and improve performance using simple dashboards.
Try NapoleonCat free for 14 days. No credit card required.
Monitor competitors on Instagram
Regardless of how your brand is doing on Instagram, it's a good practice to keep a close eye on your competitors' strategies. You can learn from their successes and avoid repeating their mistakes. Tracking the performance of related accounts is an extremely insightful tactic and might provide you with fresh ideas on how to communicate your brand.
In NapoleonCat you can create comparison sets that help you get a better picture of how your competitors stack up against you and each other: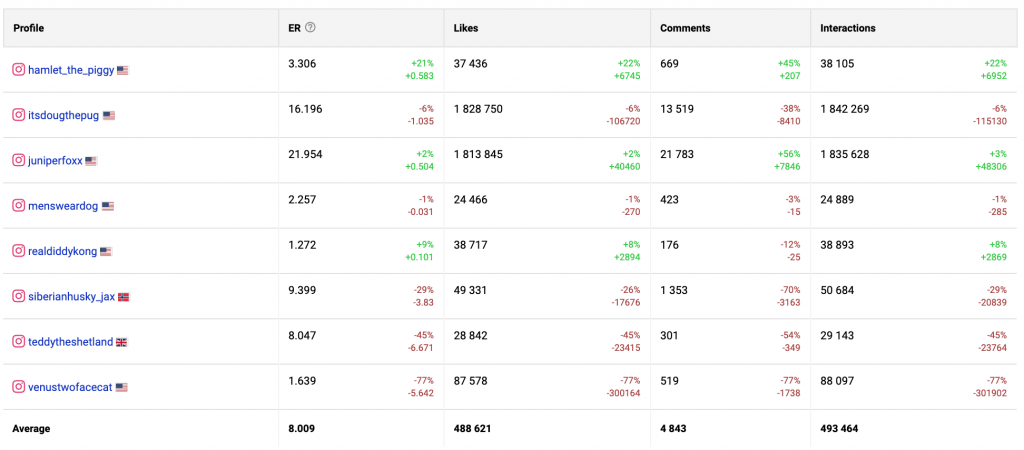 The foundation for creating a strategy around competitor research is identifying who you should be tracking. Most businesses are more or less aware of who their competitors are but a simple investigation is always worthwhile – you might come across some unexpected conclusions.
Look into hashtags relevant to your product or industry. Seeing who's using them and with what level of traction should point to some big players within your niche. But don't make the mistake of narrowing your research down to direct competition only.
Observe market leaders, even if their services are seemingly unrelated to yours. At the end of the day, social media marketing's purpose is usually conversion. Taking note of great, engaging practices that lead to commercial success might provide you with amazing ideas that can be translated into your specific business profile.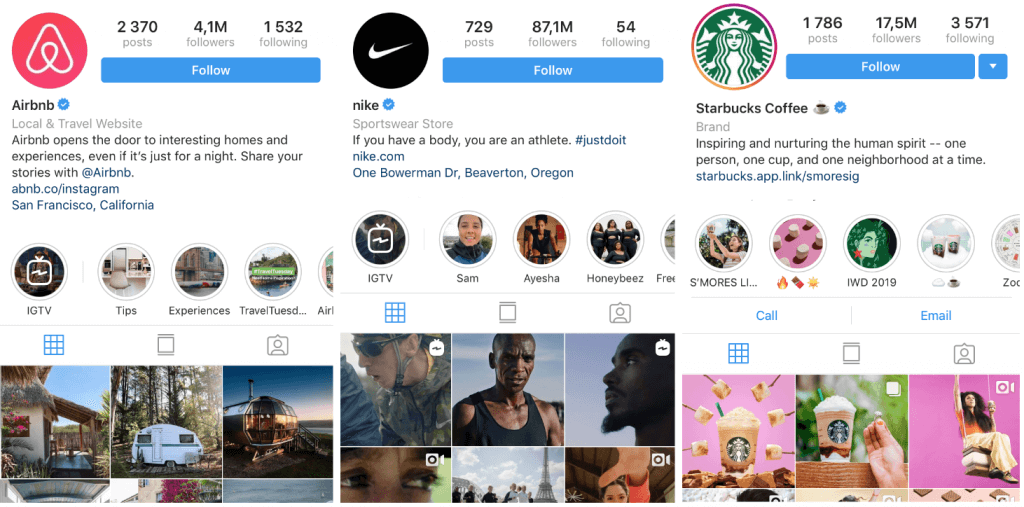 You should also get an understanding of what related pages your audience follows. Once you pinpoint a few, take a look at how the accounts are managed and note how the strategy is different than yours. Aim to find appealing content ideas that you could incorporate into your account. Don't be shy to take note of your competition's weak points as well – it's just as important to understand your strengths and advantages over similar businesses.
We hope that we gave you some solid ideas as to how you can use analytics to boost your Instagram presence. For more Instagram strategy ideas, check out these articles: