Pumpkin spice season is upon us, and as social media feeds are slowly filling up with pictures of cozy blankets and marshmallow hot chocolates, one thing couldn't be more clear: the holidays are coming. For B2C businesses, this – most wonderful, if you will – time of the year creates a great opportunity to connect with social media audiences in relevant and meaningful ways.
We put together a list of ideas for holiday season social media marketing campaigns and strategies that you can easily work into your post-Black Friday social calendar. Use these inspirations to apply some holiday cheer to your social media presence and get closer to reaching those end of year objectives. Ho ho ho!
1. Use seasonal visuals
During the holiday season, visuals are everything in social media marketing. Red, green, white, and gold. Stars, trees, candy canes, and mistletoe You know the drill. While some may argue that seasonal symbolism is overused around the end of the year, it does make your content come across as thoughtful and relevant. And when used tastefully, holiday visuals evoke feelings of festivity, joy, and excitement. Let them know it's Christmas time again!
2. Run giveaways and competitions
Activate your audience by setting up something special for them. Giveaways and competitions are popular on social media regardless of the time of year, but the idea of giving products or services away for free is particularly relevant in the season of gift-giving.
When planning your competition, put together a set of rules that will encourage people to share your content for a boost in reach and engagement. Make it worth their time – the prize should reflect your audience's needs and desires.
3. Put together gift guides and wishlists
November and December are busy shopping months, and it's safe to assume that your social following is online, looking for gift ideas. Make their lives easier – and promote key products – by putting together handy and visually pleasing shopping guides.
Don't forget that holiday campaigns are also a great chance to showcase your brand's personality. Show your audience your unique perspective or sense of humor by taking a popular concept and making it your own.
4. Promote special holiday deals
So you've already decked the halls your social profiles with seasonal visuals, you're running a holiday giveaway, and you've posted a gift guide or two. That's great! But are you using these strategies to promote holiday-themed products or deals?
The end of the year is a very competitive time for online retailers. One way to win customers over is to offer them something extra: discounts, bundle deals, or products available exclusively around the holidays.
Use social media to promote your deals – visuals clearly indicating the scope of your promotion are a great means of attracting attention to your holiday marketing campaigns.
5. Support a good cause
The holiday season is when caring for others becomes especially important. Your customers are busy shopping for gifts for their loved ones and planning family get-togethers. Provide them with an opportunity to do good while they're at it.
Partner with a charity or non-profit organization and give your patrons a chance to support their cause when shopping with you. Use your Facebook, Twitter, or Instagram along with a dedicated landing page to spread the message. Sharing is caring!
6. Feature user-generated content
Another great way to activate your online community is to encourage them to use your brand's seasonal hashtags. Reward their engagement and creativity by sharing the best user-generated content to your social channels. Show your users that you appreciate their voices and their unique interpretations of your brand – that's how you grow and nurture brand loyalty!
7. Include video in your campaigns
Family-centered and focused around giving, the holidays are quite an emotional time. Year after year, video campaigns that play on these emotions go viral. Wholesome and heart-warming video content is never as well-received as it is during the holiday season. If you've been planning a video campaign that shows the relation between your brand and universal values, now is the time to make it happen.
But you don't have to go for an overly emotional tone to go viral. Here too a play on popular season-related concepts can go a long way – as in the case of Lagavulin's Yule Log collaboration with Nick Offerman that has become a holiday evergreen since its YouTube premiere in 2015.
8. Use the right tools
Once you plan your holiday social media campaigns, remember to back them up with great social customer care. Set your team up for success with a tool that gathers all social media interactions – comments, posts, private messages, and mentions – in one dashboard. Easily assign tickets to team members and generate moderation reports for supervisors, clients, and stakeholders. Supplement your team's work with automated responses and never miss a customer's inquiry on social again!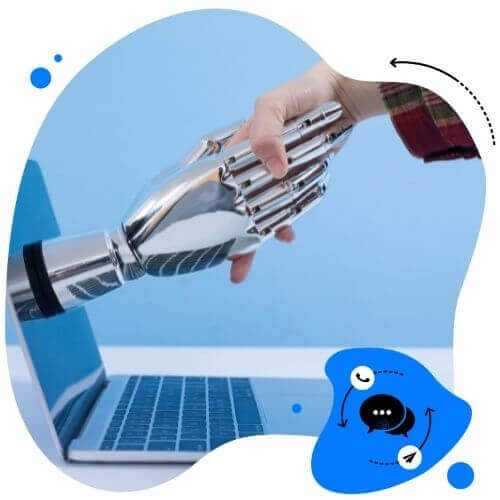 Social customer care
Deliver timely responses to customers in social media. Manage unlimited Facebook, Instagram, Twitter and LinkedIn pages in a single inbox.
Try NapoleonCat free for 14 days. No credit card required.