Most publications that are a part of a social media campaign at first glance don't differ from regular content. Let's take this post from Earthlinks as an example:
It looks like a regular Instagram post typical for a brand that promotes vegan food. But if you look a little bit closer, you'll spot that the post was actually built strategically: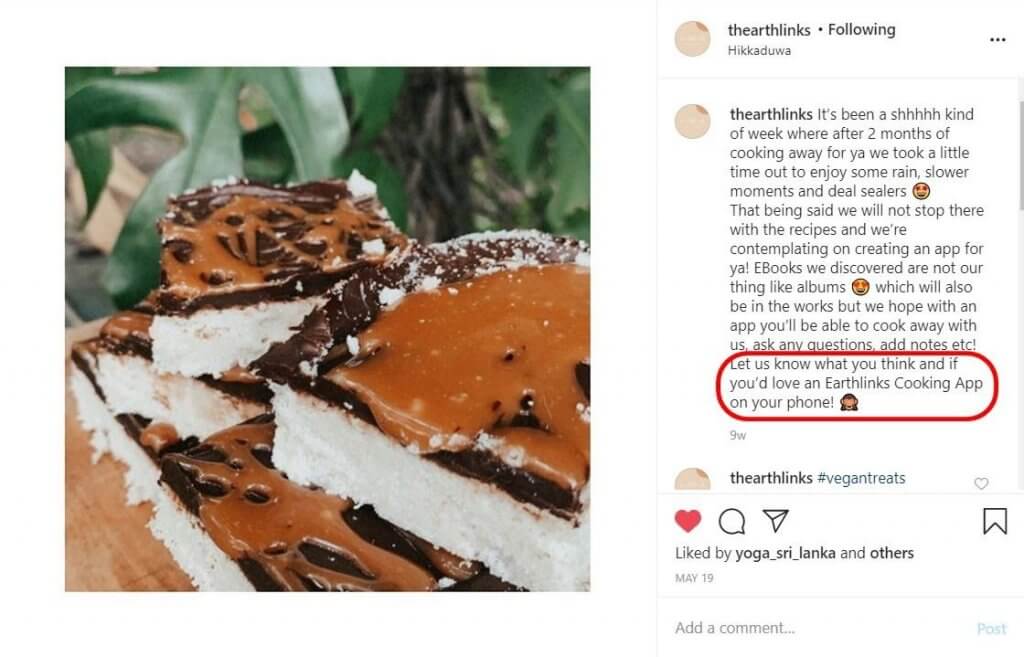 There's a Call to action and there's a specific goal that the brand wants to achieve using their social media presence. Nothing more, nothing less – and that's what makes this publication more than a regular social media post.
Let's take a closer look at the anatomy of a successful social media campaign and explore examples of campaigns that will get your creative juices flowing. Once we get you inspired, we'll show you how to plan, manage, and track your own winning social media campaigns. So grab yourself a cup of coffee and let's begin!
What is a social media campaign?
First, let's get our definition in order. A social media campaign is simply a coordinated marketing effort that aims to meet a business's goal through social media channels. Campaign goals, in turn, can be qualified into five main categories:
Getting feedback
Building email lists
Increasing website traffic
Improving overall brand engagement
Driving sales
Goal setting is where campaigns are won and lost. If you wish to create a social media campaign that will earn your business great results, make sure your goal is SMART: specific, measurable, achievable, realistic, and timely.
Getting back to the example from Eartlinks, we're now able to say that the goal of this publication was to gather feedback and, probably, spark a little excitement about the new project. Was it achieved? Well, you be the judge!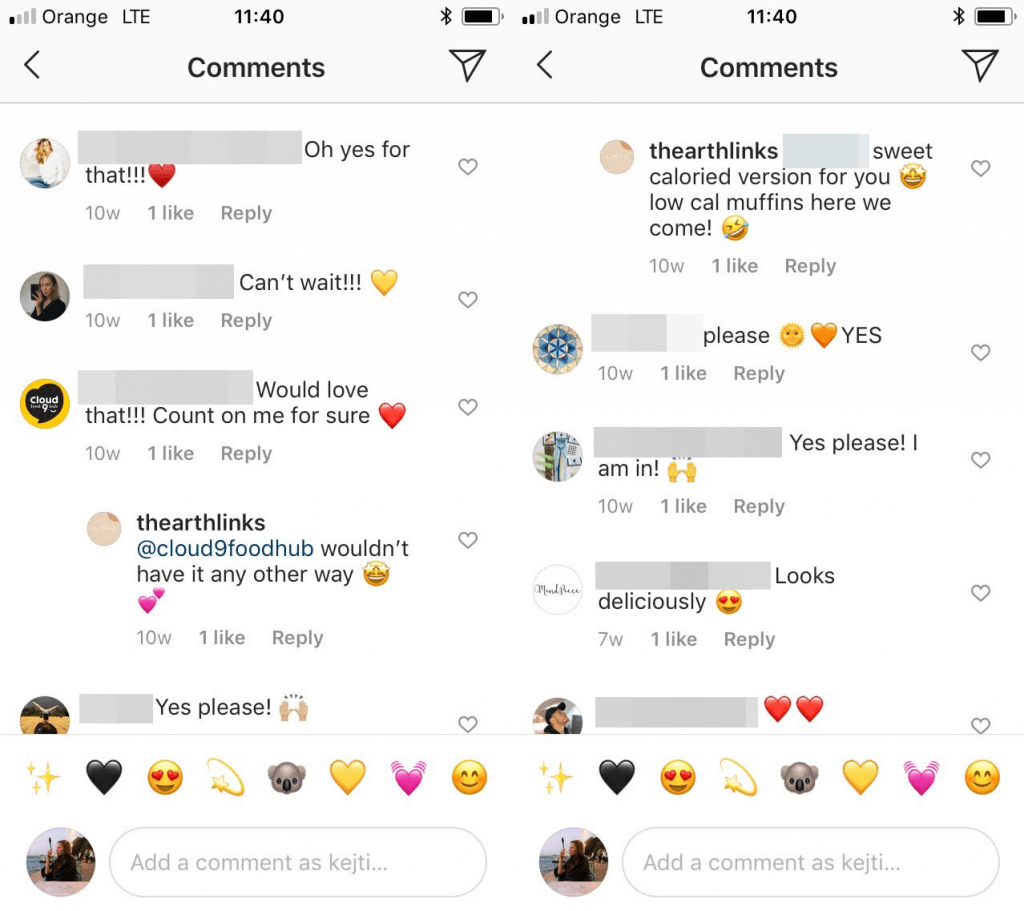 This post may actually be a prequel to the further promotion of Earthlink's app and an element of a more extended campaign. What is crucial here is to look at campaigns on a micro and macro scale. Always examine whether a single social media activity is well-crafted to reach a micro goal (here: gather feedback) and check if this particular micro goal supports the macro goal of the whole campaign (here: to sell the app).
3 examples of successful social media campaigns
1. mmhmm
mmhmm is a product that, at the time when I was writing this, had over 11 thousand followers on Twitter, over 4 thousand subscribers on YouTube, and it… hadn't even been launched yet.
mmhmm managed to create a buzz around their video app using the power of social media. They posted, well, a video on YouTube that was a quick, humorous preview of the app and encouraged everyone to request an invite to be a tester and have some fun trying out the new tool (before everyone else does).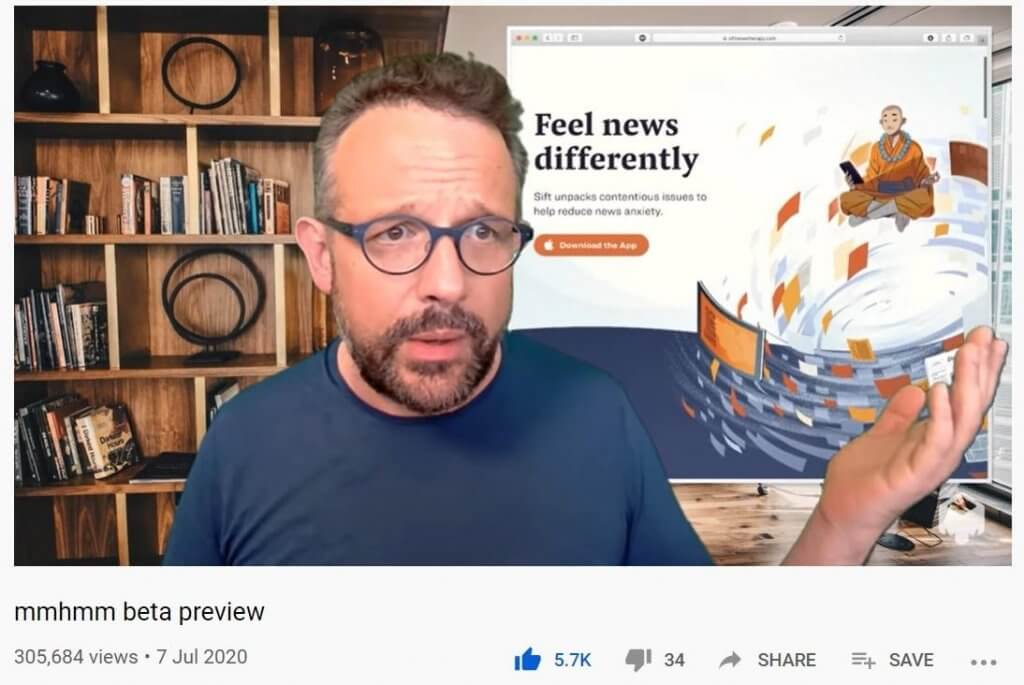 mmhmm's promotional video gained over 300K views in 20 days
What is more, mmhmm was encouraging everyone to sign up for the beta across other social media platforms. They managed to build an engaged audience and generate leads even before they started selling their product.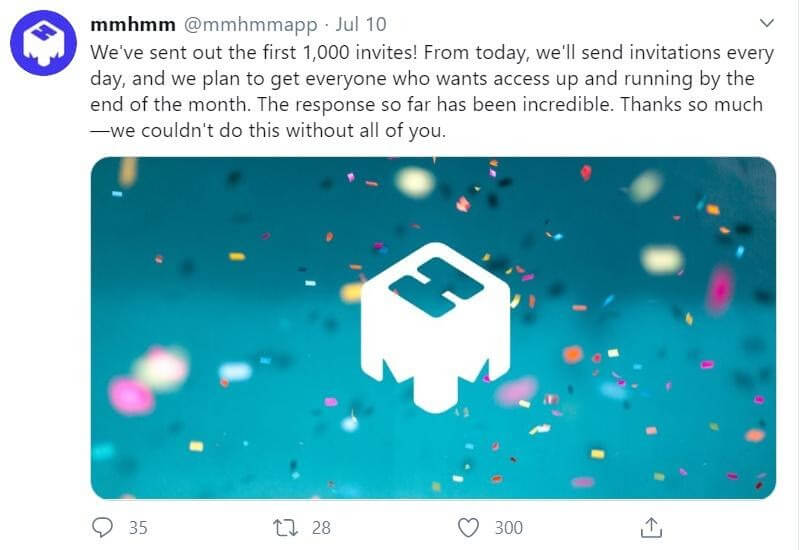 Fast forward three days after the video premiere – mmhmm had sent 1,000 invites for the beta version of their app. And that was just the beginning.
What's great about this social media campaign?
Exclusivity – you can't try out mmhmm just like that, you need to request an invite. Once you request it, you won't get the invite just like that, you're on the waiting list, and you need to wait for your time to come. But when you finally get the access, ahh, isn't it sweet?

mmhmm is, at least at this pre-premiere time, an exclusive product. When people are finally granted the access, well, they're gonna brag about it!
Speaking of bragging…
User-generated content – who wouldn't like to be an ambassador of a trending, new app? Come on! Once mmhmm spots an exciting use case of their video app, they will turn it into content. User-generated content.
It's a win-win: the content earns publicity for the app and eternal fame for the testers. What else could you ask for?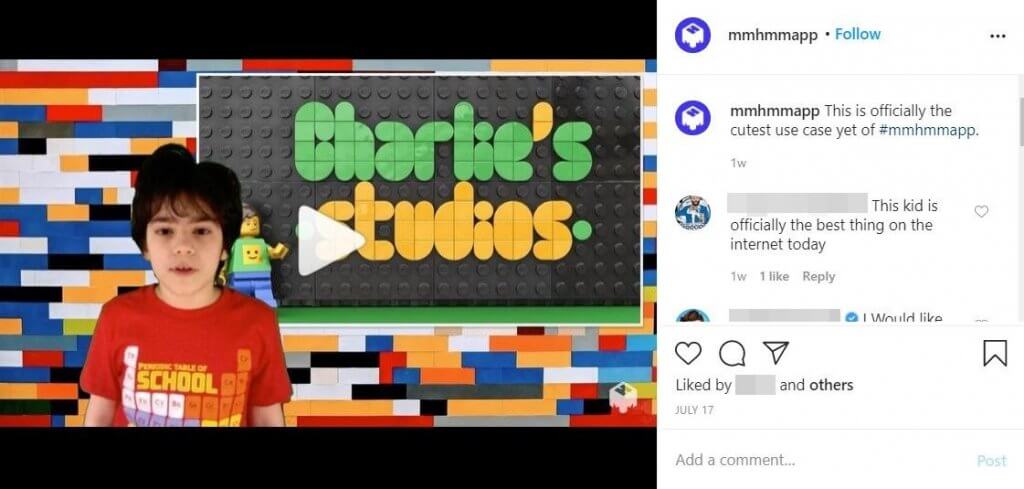 But there is more! mmhmm carefully learns from each tester's experience which, in turn, makes the testers feel like they're actual stakeholders of the app. User loyalty? Check!
Humor – Since the very beginning, humor has been an inseparable element of the mmhmm's brand voice. In the promotional video, Phil Libin explained the unconventional name of the app: "it's important to have a name that you can say while you're eating." Phil's effortless humor has won the hearts of countless users.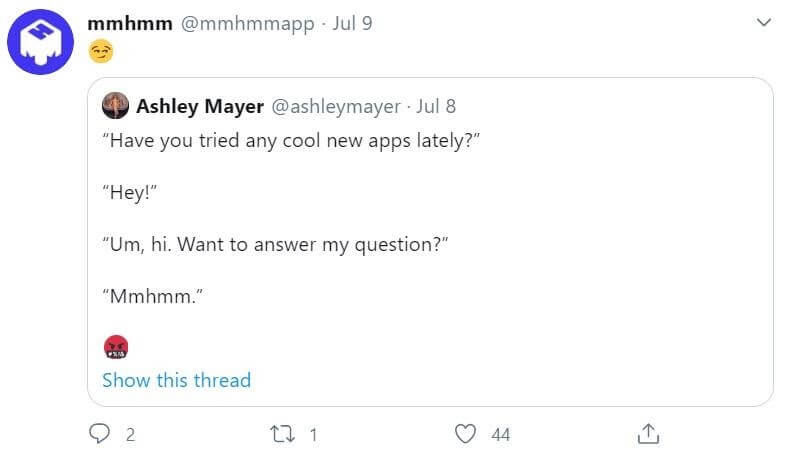 2. Lack of Color
Lack of Color is an Australian brand that produces men's and women's hats. Their 2019 collection, "Revolution", was accompanied by a social media campaign created in collaboration with several influencers.
In line with the collection's name, the brand brought up topics that are currently important for them, the influencers they work with, and the society as a whole. In this way, their hats became a symbol of revolution – not any revolution in particular but rather an impact that anyone can bring with their small actions towards a cause that is dear to their heart.
What's great about this social media campaign?
Collaboration with influencers – the brand engaged several influencers who are also activists. They interviewed all of them and asked what their revolutions were. Not only did the brand create content for their social channels but also the influencers shared the campaign shoots on their profiles.
And then… oh, you know how it works! The Lack of Color's "Revolution" reached way further than their social media audience.
Good cause and broader context – according to Brandwatch, 80% of consumers believe that businesses should address social issues. As a matter of fact, Lack of Color succeeded in promoting quite a number of social initiatives but, most importantly, they highlighted how important it is for every individual to be socially active and fight for what they believe is important, whether it's ecology, human rights, or any other cause.
By providing the broader context, Lack of Color's collection of hats gained meaning and an additional sentimental value.
3. Disney and Make-A-Wish
Disney supported a charity organization Make-A-Wish for three years in a row with their #ShareYourEars campaign. Disney invited its social media audience to share their pictures wearing Mickey Mouse ears on Facebook, Instagram, or Twitter with #ShareYourEars.
For every public picture posted showing off Mickey Mouse ears, the company donated $5 to the foundation supporting children facing critical illnesses.
What's great about this social media campaign?
Hashtag – campaigns involving a special hashtag can serve different purposes. In this case, #shareyourears not only generated huge engagement and gained Disney new followers but also it made it easier for Disney to track the performance of the campaign and, as a result, count how much they earned for Make-A-Wish.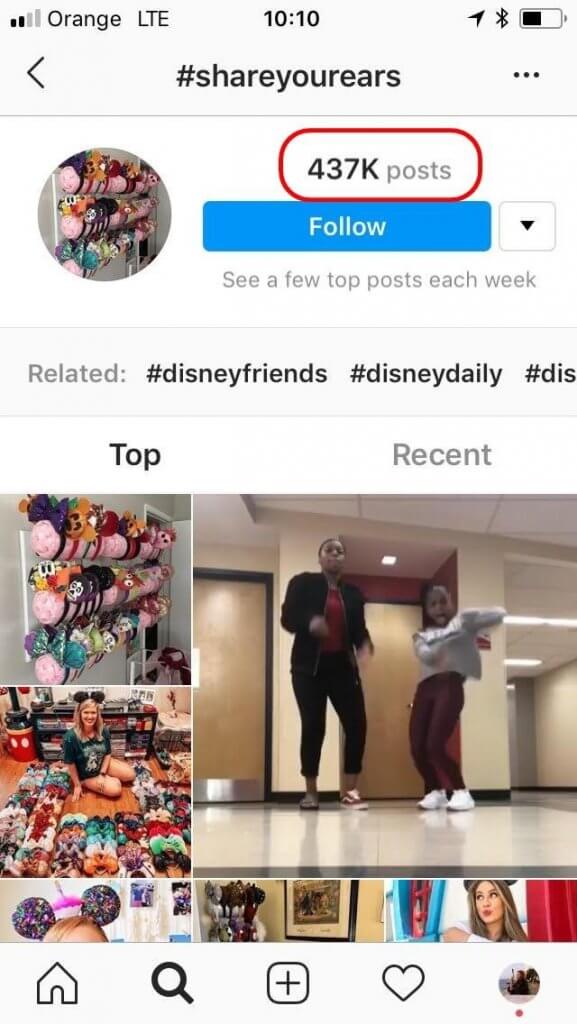 Good cause – just as in the case of Lack of Color, Disney proved they care not only about their performance but also the common good. Nevertheless, Disney's campaign was way different from Lack of Color's "Revolution". They engaged thousands of people into their charitable campaign, but none of these people were obliged to involve themselves financially – it was Disney paying. Obviously, not every company can afford such an initiative but when you're Disney, well… That's how you grow your social profiles, gain potential customers, and generate good PR all at once!
How NapoleonCat can help you with your social media marketing campaigns
Plan your campaign
Having a well-crafted content calendar can save you from chaos, and we've got you covered. With NapoleonCat's new Publisher, all your posts are organized into a tidy cross-platform calendar view that will help you assess where you're at with your social media campaign.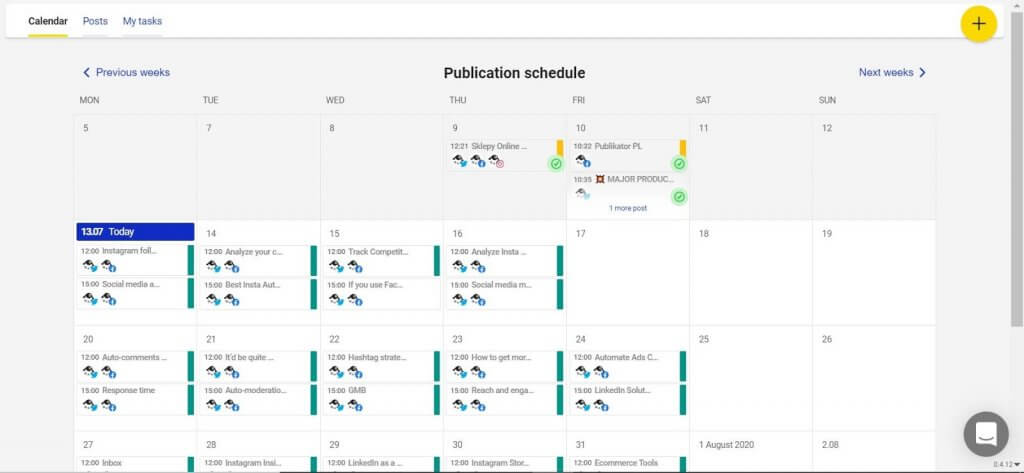 What is more, you can prepare your posts in advance and set their publication time – the Publisher will post the scheduled updates for you, directly to your social profiles.
This is particularly useful for businesses that run international campaigns. With scheduled publishing, you can reach your fans and followers when they're awake and active on social media – even if their activity patterns don't overlap with your working (or waking) hours.
Engage with your audience
A well-crafted social media campaign can gain you unusual engagement in the form of comments, private messages, and profile mentions. With Social Inbox, you can track all these interactions in one, accessible dashboard. This means no more switching between accounts!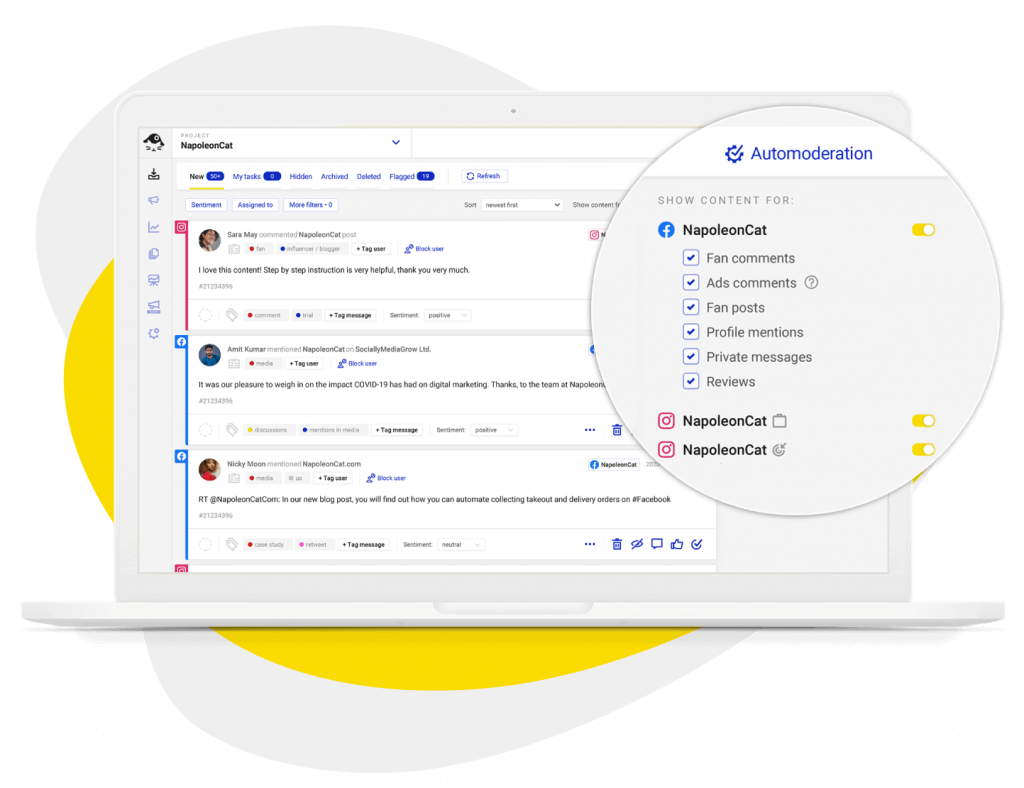 Remember that an engaged, well-served audience is an invaluable source of loyal customers and brand advocates. With NapoleonCat, not a single interaction will slip under the radar.
Manage all social media conversations in one place
Take care of the conversations happening around your social media campaign without switching between accounts.
Try NapoleonCat free for 14 days. No credit card required.
Analyze performance
You never know if you managed to reach your campaign's goals if you don't measure performance.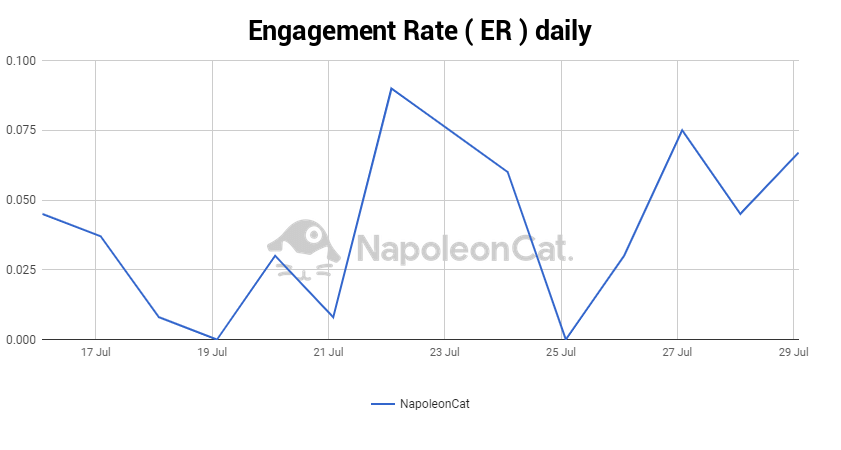 With NapoleonCat's Analytics, you can measure your campaign's success on Facebook, Instagram, Twitter, YouTube, and LinkedIn. Track all metrics specific to your current marketing efforts and get more data on particular types of content, such as Instagram Stories or Facebook videos.
Once your campaign is over, you can automatically generate a report showcasing the results of your efforts for any Facebook page and Instagram or Twitter profile.
Track influencer campaigns
If you enlist the help of influencers for your campaigns, assessing the performance of posts on their profiles can be quite a hassle.
With NapoleonCat's Reports, influencers can easily create comprehensive social media reports. They can even schedule their custom reports so that they'll be automatically generated and sent out to whoever needs them via email.
Wrapping up
Running a successful social media campaign can be an amazing, creative adventure, but it's needless to say that it also requires loads of hard work. Having read about some hacks and inspiring stories, you can now craft your own campaign, win the hearts of your followers, and, as a result, skyrocket your sales.