No matter what you're selling, generating a loyal following on social media is one of the most effective ways to grow sales. In addition, social media is a perfect environment for realizing highly effective strategies and connecting with your potential customers.
Many people online will like, follow, and engage with your brand if you're good at creating an engaging social media presence. But those followers don't necessarily turn into customers. Many aren't yet ready to take the plunge and start buying.
That's where the social media funnel comes in. This article will teach you how to take your brand followers on a journey from browse-mode to buy-mode in 4 simple steps.
What is a social media funnel?
A social media funnel guides your potential customers through a journey of engagement with your brand. The funnel provides the structure from the initial interest phase where a person encounters your brand through to that point where they become a customer.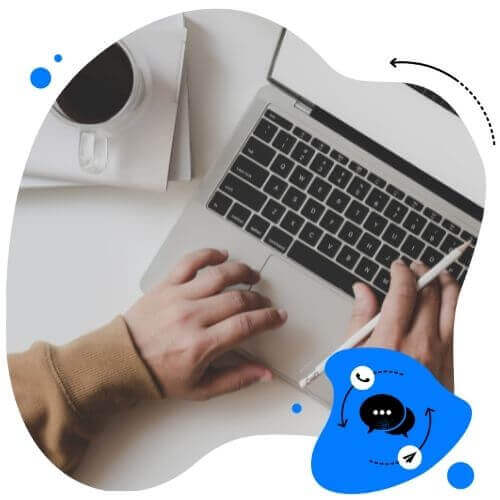 Convert leads from social media using NapoleonCat
Reply to all comments, messages, and reviews using a single dashboard. Set up automatic replies to simple questions about sizing, delivery times, or opening hours.
Try NapoleonCat free for 14 days. No credit card required.
You can simplify the journey that a social media funnel takes each customer on into five distinct phases. These consist of:
Awareness – the potential customers first become aware of your brand.
Consideration – standing clear from the crowd to ensure that your brand is noticed.
Action – encouraging your potential customers to transition to the buying phase.
Engagement – utilizing social media and other channels to interact with customers after the purchase phase, often leading to future sales.
Advocacy – increasing the number of leads through word of mouth.
A considered marketing funnel offers many benefits: high conversions, increased brand reach and awareness, higher brand loyalty, and an overall better experience for your customers.
4 steps to creating a winning social media funnel
So now we've defined a social media marketing funnel. The next, and more important stage, involves looking at how to create a winning social media funnel for your business. Here's how to do so:
Know your target audience
Misreading the room can have disastrous consequences for your brand. According to Marketing Evolution, $37 billion is wasted in advertising spending each year on ads that fail to engage their target audience.
One proven way to get to know your audience is through the creation of buyer personas.
To create a buyer persona, you should collect everything that you know about your customer base. That includes demographic information, interests, spending habits, etc. Here's an example of a buyer persona:
Buyer personas provide businesses with market intelligence for running more effective marketing campaigns. For example, a key segment of McDonald's audience is college students. Students generally don't have a lot of spare cash to spend on eating out. So McDonald's offers cheap and tasty fast food.
Their UK Facebook ad campaign during September 2021 capitalized on the time of year when new students were starting their university courses (known as Fresher's Week in the UK). They promoted free food, including cheeseburgers, in the ad below.
Free food might not instantly lead to high sales, but it will bring people into their stores to try food. It also reinforces the notion that McDonald's is generous. Both factors can lead to more future sales.
With this ad, McDonald's addresses the second phase of the social media funnel – consideration. The brand offers free food to ensure that their brand is noticed. The ad draws people from awareness to taking action.
Their campaign also helped to grow advocacy. Students who have already eaten at McDonald's are likely to share the deal on social media. That reinforces the brand's positive reputation.
Map out your funnel
What are the main aims of your funnel? Do you want to focus on conversions or brand awareness the most? Both come under the general scope of the marketing funnel, but you may want to spend more time on one over the other, depending on your goals.
Map out your ideal customer journey and plot how you intend to use social media at each channel. Next, think about how to achieve those goals. On the one hand, you need to create content for social media consistently. That content should familiarize people with your brand and engage leads and customers. You should plan the type of content you share through an editorial calendar.
Alongside this, you will want to create campaign-based content. These social media campaigns aim to generate a specific type of conversion. For example, you might run a social media campaign to generate a sale. The social media funnel for that campaign might look something like the image below:
Here's a real-life example of such a funnel from Atera. Firstly, they generate traffic from a Facebook ad: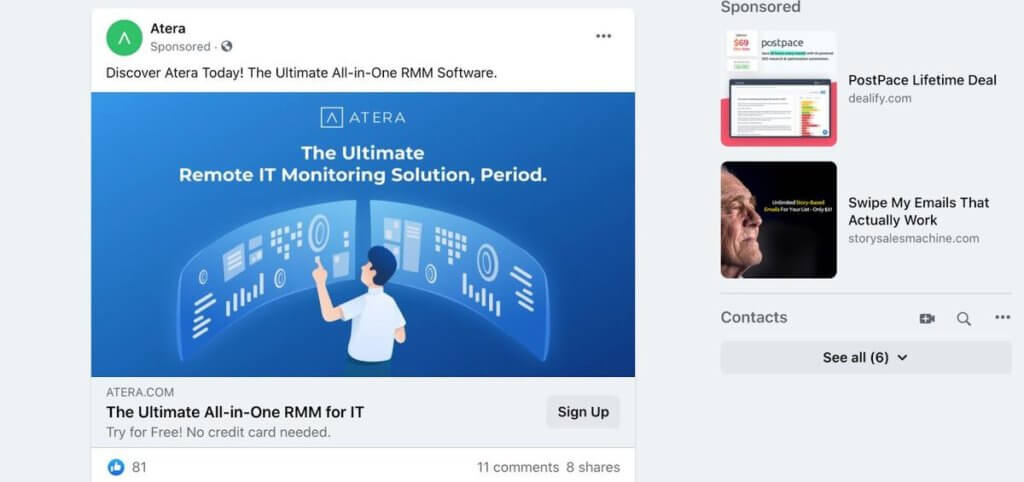 When a user clicks on the ad, they get directed to a squeeze page. Here, a pop-up encourages visitors to subscribe to Altera's mailing list. See how this system feeds users down a funnel, with the ultimate aim of engagement, sales, and conversions?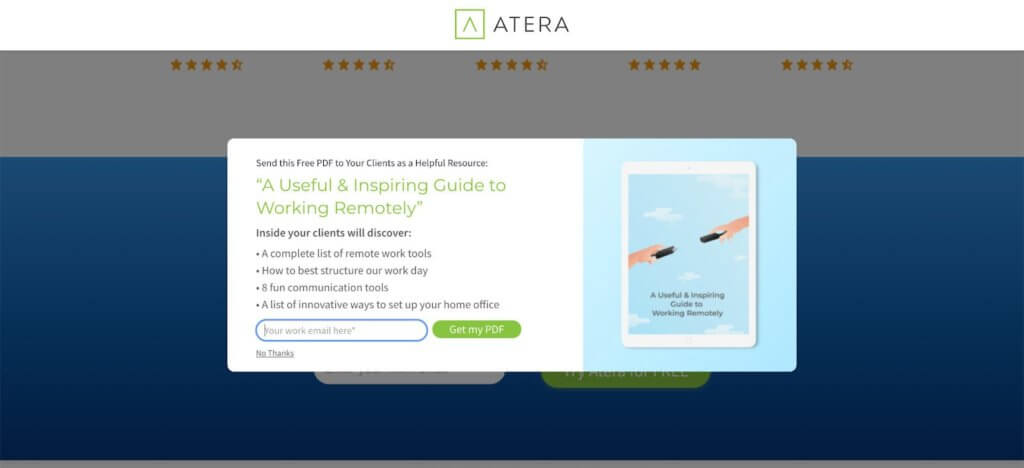 In this case, the social media content is the starting point of the funnel; it's not a separate entity but a strategically curated element of a sequence leading to the goal achievement.
Test and modify
Once you've designed your social media funnel, you need to monitor its effectiveness. A nice example of a company that took this approach is the online card game platform RummyCircle.
They wanted to see how changing the copy on their Facebook ads affected their sign-up rates. The company discovered that desktop users who commented on their Facebook ads were more likely to click through to the RummyCircle website.
Commenting was crucial to engagement and led to conversions for people using desktop.
Mobile users behaved quite differently. Mobile users who left comments were less likely to click through to the sales page. Based on those insights, they ran two different ads. One ad for mobile, and one for desktop.
The case study above demonstrates the importance of proper testing and data analysis.
When creating a funnel, decide what metrics you will monitor. Once the funnel is live and you have data, review the information you are gathering. Use the information to generate a hypothesis that you can test to improve your conversion rate.
Focus on customer retention
Feeding your customers successfully through your social media funnel to create sales, conversions, and engagement is one thing. But, retaining those leads is another challenge. You can increase the chances of previous customers sticking around by following a number of strategic practices.
First, ensure you can offer great customer support. You want to leave that good impression, so people are more likely to return. Doing simple things such as responding to Facebook ads comments falls under excellent customer care umbrella coverage.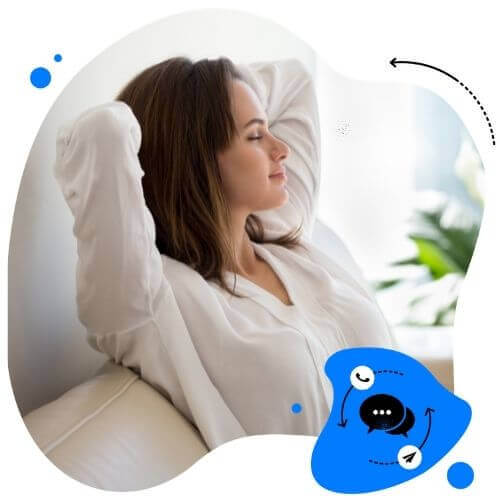 Reply to all social media comments from an unified Inbox
No need to log into different apps and accounts. Just log into NapoleonCat and reply to all comments and messages from Facebook, Instagram, Twitter, and more!
Try NapoleonCat free for 14 days. No credit card required.
Another critical consideration is to increase the number of touchpoints you have with a lead. The goal is to maintain contact across multiple channels and to get them to subscribe to your email list.
Try to use different approaches to achieve this goal. For example, you can run online competitions to engage people on social media. With the right approach, you can generate engagement, gain new followers, grow your email list, and, finally, generate sales.
Also, don't forget to incentivize customers to come back to your brand through offering promotions in emails. There are plenty of email templates online that can help you with this. Check out how bakery 'The Bakerista' incentivizes customers with a direct email and a 25% discount code.
Treat your customers with care and consideration, and they're much more likely to return. Then, you can attract them into your social media funnel to begin the process again and have a more loyal customer who is more likely to stick around.
In closing
If you want to generate more leads for your business, grow brand awareness, or realize any other business goal, you need a social media funnel in place. Creating such a funnel requires a 4-step process: learning about your audience, mapping the funnel, testing, and retaining customers. This article outlines all these steps to help you achieve your goals and grow your business.