Instagram is celebrating its 13th birthday in 2023. Since 2010, the social network has reached 2 billion monthly active users; 500 million open the application daily. For many of them, Instagram is not just entertainment.

An impressive 90% of users follow at least one business account. Moreover, 44% of users shop on Instagram weekly! Thanks to its flexibility, Instagram allows small businesses that do not have large marketing budgets to grow and prosper.
Let's see how you can use this potential and learn how to grow your small business on Instagram.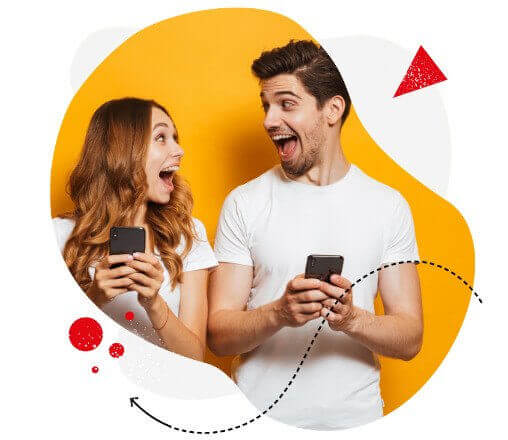 Instagram marketing made easier (especially for teams)
Automation, analytics, reporting, scheduling, and more. Try NapoleonCat and save 90% of your time spent on your marketing tasks. Try it for free:
Try NapoleonCat free for 14 days. No credit card required.
Why is Instagram important for small businesses?
Have you wondered what will your business gain from being on Instagram? Actually, quite a lot.
New audience. Show your product to people who aren't specifically searching for it and may not know that they actually want it.
Traffic. Get extra visitors to your website.
Product presentation. Show your product from all angles, in detail, and in action.
Feedback. Get objective feedback from users on a platform convenient for them.
Brand trust. Increase user confidence in your brand.
Showcase effect. Imagine that millions of users can visit your store every day. That's what happens when they see your posts in their Instagram feed.
Being up to date. Instantly inform followers about news, updates, and promotions
Engagement. Instagram is a social network with high engagement letting you interact with your buyers.
How to use Instagram for small business in 2023
Where to start?
Modern consumers are looking for more than just a product or service: they want to believe in the company and its staff. They want to hear the story. Small businesses are good at this because they often know from the beginning what they want to convey to the consumer.
They do not just build their brand. They live and breathe it every day. Larger companies, as they develop, may lose their uniqueness.
Find your story, tell the consumer what makes your brand special, and bring it to life in an engaging way. People want a genuine, sincere connection to a brand, whether it's a company's look behind the scenes or revealing its owner's character and personality.
Small companies may not have big budgets or teams, but they often have more freedom than large companies and can be more flexible and try new things. Don't struggle to become perfect right from the start. Do what you think is right, and if one of the chosen approaches doesn't resonate with customers, change it. Soon enough, you'll find something that works.
Strategy
The proper social media strategy for promoting a business on Instagram is the key to success. Here are the main directions for the business profiles:
Increasing brand awareness: informing the audience about the company and products by publishing branded content and advertising.
Attracting traffic to the website: using links in content and advertisements that lead the target audience to an external website to increase conversion and sales.
Sale of products and services: publication of selling content that motivates users to make purchases and search for new customers using targeted advertising.
Once you decide on a strategy, you will better understand ​​what content to post.
Profile registration
Promote your business on Instagram through a business profile. There are several reasons for this:
Advertising opportunities. You can promote posts using numerous ad formats in the feed or Stories where the target audience would see them.
Detailed statistics. You can analyze the effectiveness of posts and ads and track followers' activity using built-in statistics.
Communication with clients. Followers will be able to call or send messages in one click directly from the application through the built-in communication buttons to facilitate the communication process.
Account registration. You can specify detailed information about the company in the profile header, including the field of activity, active contact buttons, location, unique selling proposition (USP), and link to the official website.
Increasing sales. Creating product cards with prices and descriptions and links to the appropriate section of the online store will increase conversion and sales.
Account protection
The security issue on Instagram is especially relevant for commercial profiles, and you should consider it from the very beginning. Account hacking can lead to confidential data leakage and customer fraud. Therefore, it is crucial to take care of protecting the business page:
Come up with a complex password that is difficult to guess.
Use an actual phone and email when registering; this will help you quickly change your login and password if your account is hacked.
Establish two-factor authentication: confirmation of all actions in your account using unique SMS codes.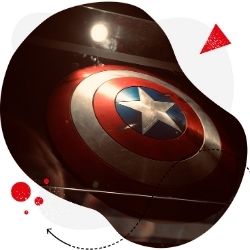 Protect your brand on Instagram
Automatically hide or delete comments from trolls on Instagram (on organic posts and IG ads). Try NapoleonCat for free:
Try NapoleonCat free for 14 days. No credit card required.
Content
The first thing you need is a well-thought-out content plan. Even if you or your copywriter are genuinely brilliant, there will come a time, in a month or three, when the ideas run out, the showcase products run out, and you still need to go on air regularly.
This is when a strategic content plan would help. This plan is not just a set of ideas from the Internet but a sales system through posts. Make a plan at least a month in advance – ideally, three to six months.
How often to post? The frequency is not essential. The main thing is to stick to it: every day, or twice a day, or every two days. Algorithms see if you fail to post on time and reduce organic reach.
Or you can just take a look at how often your competitors post. Since you most likely share your target audience with your competitors, you can conduct a competitive analysis to figure out what to post, when to post, how often you should post, and more. You can easily analyze competitors on Instagram with NapoleonCat.

Do not forget about the uniqueness of posts and being natural. Actual product photos sell better than polished stock pictures. Galleries get less coverage. Videos, on the contrary, get more coverage and bring live emotions, which is always good for business.
Customer unpacking videos show even better results, as they combine social proof and emotions.
First followers
The top advice from social media marketing experts is not to chase the number of followers and likes. Still, potential customers would trust a small business with 3,000 Instagram followers count better than a business with 30 followers. Psychologically, users trust pages with 1,000+ followers.
Here's how to get Instagram followers for small business:
Follow people from your contacts. Turn on synchronization with the phone book and Facebook. Now you can follow all your friends and send a link to your account by email, WhatsApp, or SMS.
If there is a website, publish an icon with a link to your profile.
Send a newsletter through the customer database: in the messenger, by SMS, or by email.
If you have an offline business (beauty salon, coffee shop, etc.), add a poster with a QR code, an account name, and a sticker.
Ask friends and acquaintances to mention your account in their Stories (58% of users say they're more interested in a brand after seeing it in an Instagram Story).
Give people a bonus: a discount on the first order for followers, an extra item added to the first order for followers, etc. Ask them to publish photos in their Stories. It will help you get more likes on Instagram.
Organize a raffle of products or certificates for a service among followers. Add a condition: they would have to tag friends in the comments and/or make a publication that they are participating in the contest. Important: the prize should be valuable only for your potential customers. Don't give out iPhones if your business is cosmetics or toys.
Run an ad on Instagram encouraging people to follow your page. You can strengthen the offer with a raffle, a discount, or valuable and unusual content (57% of people like seeing polls and quizzes from brands on Instagram).
Analytics
Business promotion on Instagram is impossible without advertising results analytics. You can evaluate the campaign's effectiveness or check the audience's response to a fresh post on the statistics page right below the publication.
Here's what you can see there:
Likes.
Comments.
Saves.
Shares.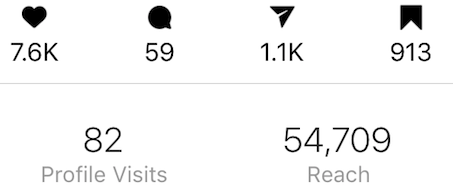 Promotion
If you want the number of your followers to grow, pay attention to these tips.
Use geotagging so your potential customers can find you when exploring a specific location.
Indicate keywords that characterize your business in the profile name: your area of business, city, district. The use of such words increases the chances of attracting new followers.
Mark the topics of posts directly on publications. Followers will easily navigate the feed and quickly find the information they need. Also, you will be able to identify the most exciting topics by viewing statistics and then make necessary changes to your content plan.
Thinking about what hashtags to use on Instagram for small business, add niche mid-range hashtags to photos so it would be easier for potential customers to find you. The maximum number of hashtags for a post is 30, make sure you don't go beyond that number.
Post images as a gallery to get more views on your post. When using the gallery, the Instagram algorithm shows the post at least twice: first photo, then the second.
Ask readers questions at the end of each post, motivating them to get into the discussion. The more followers answer in the comments, the higher the publication's coverage will be.
Notify users about each new post in Stories, make intriguing announcements, and motivate them to go to the profile and read the post.
Use Stories Highlights to save important information, such as brief company history, current promotions, and successful cases.
Post not only photos but also videos. Usually, videos gain more coverage.
Use the built-in Instagram features for advertising to attract the target audience. Publish the main message on advertised posts' photos. People would more likely check such a profile.
Offer discounts, promotional codes, and various bonuses to attract customers and increase sales.
Organize raffles and contests to liven up activity in your profile or increase the number of your followers.
Tools to use
A small business usually does not have a team of social media marketers that can devote all the time to running Instagram. You can use special Instagram automation tools to make your work easier, such as NapoleonCat's Instagram management tools for business.
Here is what this tool allows:
Schedule posts to multiple accounts on the desktop.
Manage and reply to comments and direct messages in one place (ad comments included).
Automatically hide or delete spammy and offensive comments.
Analyze performance and generate automatic reports.
Keep track of your competition.
& more.
The set of tools allows you to use a social network's features from one point without creating additional documents and building an access system, which is perfect for small business that doesn't have enough resources to manage everything manually.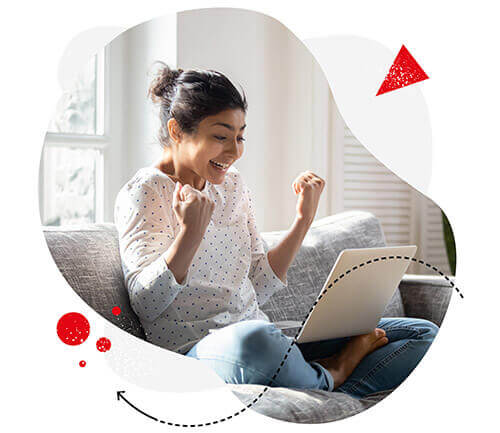 All-in-one Instagram management tool
Manage comments and DMs, bulk-schedule posts, analyze your own profiles and your competitors, and get instant reports. Try it for free:
Try NapoleonCat free for 14 days. No credit card required.
Common mistakes when doing business on Instagram
While promoting a business on Instagram, account administrators and business owners sometimes make mistakes that interfere the business development. Here are some of them.
Complex profile name. Target users would likely not find your Instagram account if you use a long, numeric, or non-business name.
Ignoring audience questions. While waiting for a response, users look for other accounts and make purchases there.
No geotags. Users cannot find you in geographic searches or are afraid to place an order with a company from an unknown city due to extended delivery times.
Photo without caption. Instagram is not only a visual network. Writing texts is necessary to engage the audience and encourage them to buy.
Mass liking and mass following. It looks suspicious and might reduce the quality of your audience.
Illiteracy. Making grammatical errors in posts and advertisements undermines your image and status as an expert.
Cheating. Using "gray" promotion methods can lead to a ban on your Instagram account.
Stolen content. Non-unique content may undermine your expert status or result in the ban of your Instagram account.
Some tips to wrap it up
Don't get too enthusiastic with hashtags
Do not use more than 30 hashtags: they would be ineffective. Instagram will block the post or limit the ad if there are too many. Properly configured targeting will bring you better results.
Don't be rude to customers
On Instagram, your communication with your audience becomes personal. From the very beginning, advertisers should pay attention to the quality of communication with potential buyers. Advertising and other promotion strategies would not work if the company's representative is rude or ignores the requests.
Pet healthcare company PetLab Co. utilizes Instagram's ability to communicate directly with its customers. Co-founder Damian Grabarczyk says, "Being consistently kind to your customers on social media is extremely important for maintaining a positive brand image. Treating customers with kindness, respect, and empathy not only addresses their concerns effectively but also shows your commitment to excellent customer service – which can lead to increased customer loyalty, positive word-of-mouth, and a more supportive online community."
Don't expect instant leads
Like any algorithm, Instagram must learn how to deliver your ads to the right users. For the first few days, social media algorithms test the campaign and determine the most effective audience. In these early days, it might cost more. Further, the algorithm would start getting the maximum results for the minimum cost.