Are you making the most of Google My Business for your business? If you aren't already, we're here to let you know that there may be a few things you want to do to make sure your business is listed officially by Google — and how that might actually lead to more leads and sales.
Because of the COVID-19 pandemic, many businesses are having to re-evaluate their strategies (and even business models) and think about how they can best serve and reach customers during this time.
The world is slowly creeping to what used to be old habits and behaviors pre-pandemic, but many things about business will be different from here on out.
For one thing, people may be more attuned to local businesses. Neighborhood coffee shops and groceries, the gyms and thrift stores around the corner… Because the pandemic forced so many people to stay home (and it will be much longer until travel hits the same levels pre-pandemic), people have been looking for local gems for their shopping, entertainment, and basic needs. Even Google has reported this spike in local searches in the past few years.
Enter: Google My Business.
Why use Google My Business
When optimized, Google My Business can be a major asset in your organic marketing efforts. For one thing, it allows you to get discovered by potential customers around you or travelers that might be visiting your area.
This works because more and more users use the "near me" search feature available in Google Search and Google Maps. If your business isn't listed in Google My Business, you might be missing out on people looking for your exact products or services.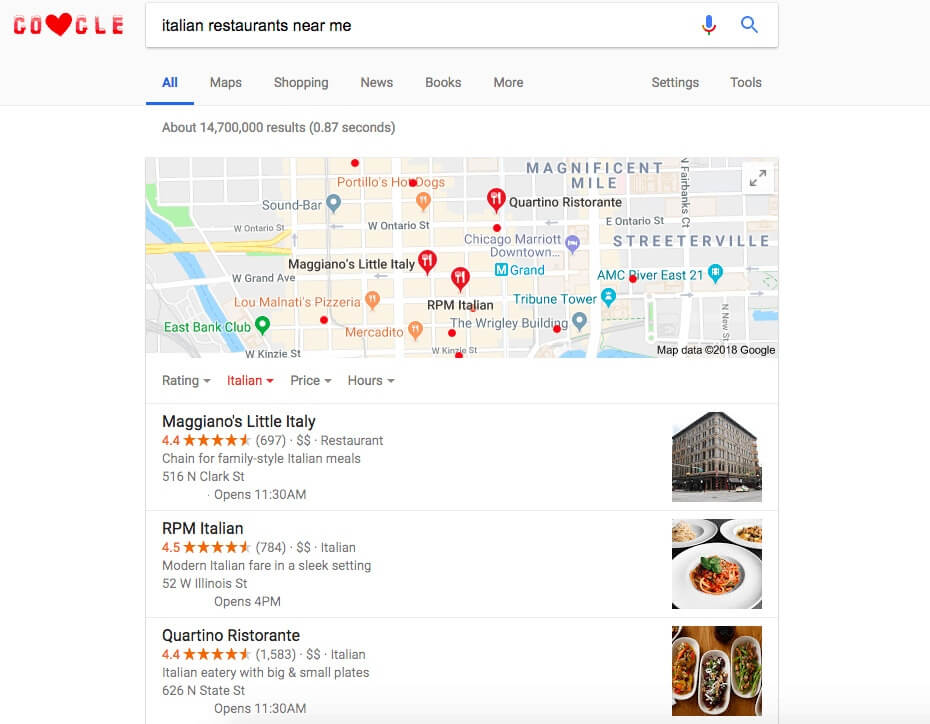 And another benefit to taking the time to use Google My Business: having an optimized Google My Business profile can actually help you get started with a strong link building strategy and improve your local SEO.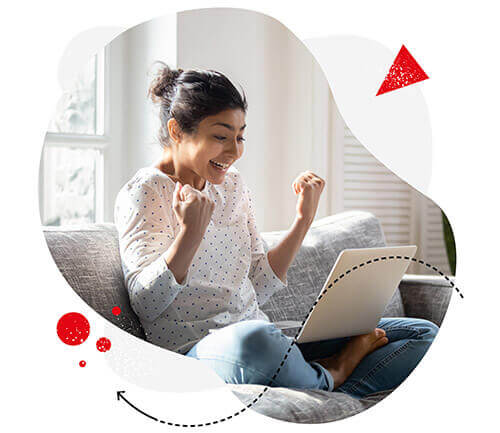 Post simultaneously to multiple Google My Business locations
Are you running your business in numerous locations? Post discounts, news, and special offers to all your Google My Business accounts with just one click.
Try NapoleonCat free for 14 days. No credit card required.
Google My Business platform comes with its own set of link building opportunities. You're able to place links back to your website under the website icon on your business listing but also link to specific product pages on your website through the Products tab on Google My Business. Moreover, you can use the Posts feature to create relevant posts that link back to pages or posts on your website.
So how can you actually optimize your Google My Business page for this new normal?
Keep reading because, in this post, we want to provide some must-know tips to help you optimize your Google My Business for the new normal and start attracting more clients and customers to your local business.
7 strategies to optimize your Google My Business page
Let Google know you're back in business
Some of the Google My Business location pages have been inactive for a long time. Some businesses, including yours, might even have temporarily closed during the pandemic.
Because of this, it is important to let Google know that you are back in business by updating your information on your business locations. This will help ensure these locations show up in more appropriate searches and rank higher than those that haven't updated their info recently.
The benefits of providing and updating your profile with more accurate information may include increased customer traffic in the future, as well as better ranking across all search engines when someone does a search with this location in the query.
There are a few ways to update your Google My Business page if your page has been inactive for any reason:
In Google Maps, click on "Edit business info or photos" and follow prompts from there.
Log into your account at google.com/business, then edit all details about your business as needed. This may include your most updated address, phone number, hours of operation, etc. Then save your changes by clicking "Update."
If you're looking for more control over your updates and reviews, use Google My Business for desktop and log in with your Google account. There, you'll get access to better controls such as moderating customer reviews and answering questions people ask on your Google My Business page.


The process is incredibly easy, but it can become time-consuming if you have multiple locations. Carve some time out of your business hours to update this information. If you outsource the task to employees, ensure all information is accurate and uniform across multiple locations.
Update your business information
Updating your business information will help you rank higher, leverage better positioning using Google, and correct any outdated information about your products or services.
How often you need to do this will depend on the type of changes that have occurred with your company or location, but it's worth checking every six months at least. When you properly manage your Google My Business, you might be able to get a better position for your listing too.
Part of an optimized profile is a compelling copy in your Google My Business information section. When done right, you can effectively market your business better and answer potential customers' questions about your services.
When you include your website information, people may also click through to your site to learn more about you beyond the data presented in Google. Because of this, be sure your website copy is inviting and clear for potential customers.
It may be more cost-effective to outsource your copywriting to some freelance editors instead of trying to do it yourself, but consider the time and budget you have to optimize your website.
To get the most bang for your buck, you might easily be able to hire a professional freelance editor to update both the copy on your Google My Business page together with your business' website. If you are looking for an affordable freelancer to help update your Google My Business page copy or content, we recommend posting a job listing on Upwork, Fiverr, or even LinkedIn.
Think of this step as your customers' first impression of your business. Especially if they've never heard of you before and want to learn more, seeing your business on Google then clicking through to your website may be what they need to decide you're the best business to transact with.
Highlight safety measures and customer requirements
In the new normal, customers are still concerned over safety measures businesses are enacting. Just because vaccinations are rolling out more and more doesn't mean everyone necessarily feels safer.
Because of this, ask yourself how you might let customers feel safe when they want to do business with you. What safety measures are you implementing, and what additional requirements do you have before they enter your store or shop? (e.g., face masks and social distancing)
And even in a post-pandemic world, safety will still be an important concern for customers. Here are a few additional things you can do to effectively show customers that you are doing all you can to keep them safe, both offline and online:
List the safety measures and requirements for your products. This will help to reassure buyers that they purchase with trust, security, and transparency in mind. You can do this by creating a new Post on your Google My Business listing page.
Include contact information like email address, phone number, and physical store location to reassure customers about shopping at your site.
Make sure that all your contact information is visible and easy to find.
Ensure the site has secure payment options like PayPal, Apple Pay, or Google Wallet. This will help reassure buyers of their purchase by having a trusted third party involved in the transaction process.
Include money-back guarantees, warranty information, and other things that give customers better peace of mind before buying from you.
Assure customers that their personal data will never be sold – digital security is crucial these days.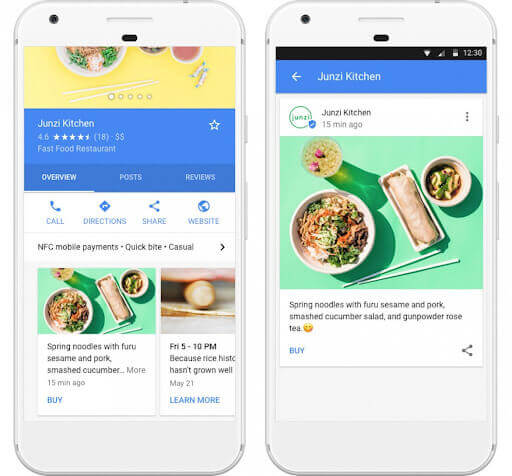 Encourage your customers to leave reviews
One goal of your Google My Business page is to collect positive reviews. If you can get more positive reviews than the competition, that can do wonders for your sales.
People are usually interested in businesses that have a lot of reviews. When they see yours with many positive experiences from other customers before them, then they'll be more enticed to visit your business themselves.
One of the best ways to get more reviews on your Google My Business page is to ask customers who shop or transact with you to leave a review. You might have notes or cards that come with your products that prompt customers to leave a review.
Or you can go the extra mile and consider incentivizing them with a special offer for leaving reviews. The incentive can be as simple as sending a free item or a discount code with their next purchase.
Don't forget to reply to questions and reviews
With Google My Business, customers can leave questions for business owners to answer. These appear publicly, so other users with similar questions can get the same answers themselves.
The problem is that when you don't reply, you might lose out on customers and sales. When people leave a message on your Google My Business listing, they may expect an answer within 4 hours or less. If you ignore messages and questions, customers might be likely to go elsewhere for their business.
People will always have these questions or concerns about your business, so attend to them promptly. After all, when customers feel seen and heard, you can establish better rapport between your business and them.
Things get a bit more complicated when you manage numerous Google My Business locations: it's easy to omit a review or a question when you constantly switch between accounts. Yet, there's a solution that will come in handy – a unified social inbox for all your Google accounts.
With Inbox, responding to hundreds of questions and reviews takes only a few hours a week, even if you have hundreds of locations internationally.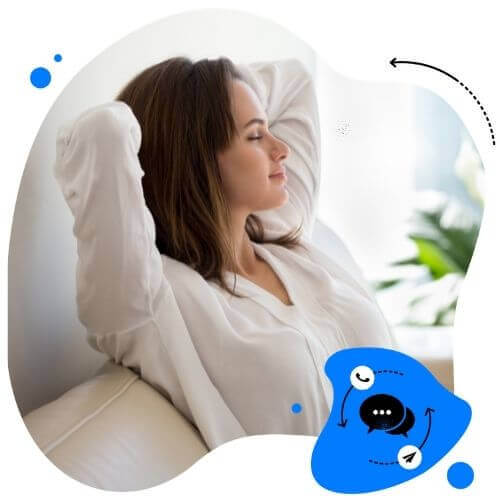 Reply to all reviews and ratings in one place
Get notified about new reviews and questions and reply through one dashboard in seconds. Show your customers (and Google bots) that you care while saving hours of your time.
Try NapoleonCat free for 14 days. No credit card required.
Additionally, you can include information about how to best get in touch with you even outside operating hours. You can connect your business email to your Google My Business page or link them to your chatbot or Messenger so users can send messages there and get replies as soon as possible.
Conduct a full SEO audit
Now that you have an optimized Google My Business profile, it's time to do a full SEO audit for all your marketing assets. How does your website stack up? Do you need to update or alter the URL structure? What about content quality and originality? You could also use this opportunity to make sure all contact information on your site is accurate.
Once you've completed your SEO audit, go back through it with a fine-tooth comb and see if any changes are needed. The goal here is to make sure everything aligns with how Google wants web pages to be structured to rank higher in search results.
When your entire marketing suite has been reviewed, check if all the information and details about your business line up in Google My Business. Here are some areas where you may want to double-check in your profile:
NAP. NAP means Name, Address, and Phone Number. You want to make sure your NAP is consistent across all directories, not just Google. Make sure any listings in Bing or Yahoo, for example, match your Google My Business page.
Primary Category. Make sure that your Google My Business page has the correct primary category to increase your chances of getting the most relevant search hits.
Business Description. You only have 750 characters or less to tell prospective customers what to expect, so make it meaningful and clear.
Posts. Posts are significantly underrated in Google My Business. You can promote your newest promotions or offers in 300 characters or less so that users can see recent news and updates about your business. These publications expire in 7 days, so it's great to keep your business page active for searches anytime. This even contributes to higher rankings because you're showing Google that your business is active. P.S. With NapoleonCat, you can schedule post to multiple Google locations simultaneously.
Include mobile-friendly features
Include mobile-friendly features on your site so that Google can index the content to show it more prominently.
This is important because people increasingly use their smartphones and tablets for search engine queries rather than traditional desktop computers or laptops.
If you're using links to redirect customers to your website or online store, be sure to optimize each page with a viewport meta tag and set up responsive web design if possible.
Key takeaways
The new normal is a rapidly changing digital landscape that requires businesses to adapt quickly or risk being left behind. To help you stay ahead of the curve, we've put together seven strategies for optimizing your Google My Business listing.
Further reading: