It's all about video at the moment. Video content itself isn't new, but thanks to a whole host of new ways of creating and sharing video content, the medium is enjoying a rapid surge in popularity.
More of us are watching video content on our devices than ever before, and there are plenty of golden opportunities out there for brands looking to get in on the action.
According to research published by Hubspot, 83% of marketers have reported a good ROI from video content. And consumers love video too, with over 50% wanting to see more video content from brands.
Social media giant Instagram currently offers two separate ways of sharing video content, Stories and IGTV. Both are relatively new additions to the platform, with Stories initially launching in 2016 and IGTV following two years later in 2018. Each one provides a powerful way to reach new audiences, with a whole host of video-specific benefits that the platform's classic grid post doesn't yet provide.
Take a look at some of the key reasons to use Instagram Stories and Instagram TV to reach your audience, and make sure your brand is making full use of the opportunities that Instagram has to offer.
Stories provide fantastic insights
The classic grid post is great for building a brand and showing off work, but it doesn't provide much in terms of metrics and insights. Instagram Stories and IGTV are different.
There's a huge amount of data that can be accessed via Instagram Stories and IGTV, and that data can swiftly be turned into actionable insights that can make a real difference in marketing campaigns and social strategies.
Instagram gives its users access to some really useful metrics for both Stories and IGTV. Once a Story is posted, users can access data on impressions, reach, taps forward, taps back, replies, swipes to the next Story, and exits.
IGTV provides all the figures on views, engagements and audience retention. In fact, it even creates an audience retention graph for each video posted.
There's a huge amount of information that can be accessed via Instagram. If this data is tracked regularly throughout a campaign, it can be used to better inform strategies, paving the way for far more impressive results as reach grows.
Social media users love watching video content from brands
You only need to look at the stats to see how much social media users enjoy watching video content. And it's not just content from other consumers that they enjoy. Users are looking out for, and consuming, a vast amount of branded video content. 500 million users view Instagram Stories every day, and a third of the most viewed Stories are from businesses.
Users are far more susceptible to branded content presented in video form via platforms such as Instagram, than they are to traditional advertising. Instagram Stories and IGTV provide a more subtle, organic way to communicate with audiences, and it's this less direct form of communication that gives brands the unique chance to build relationships with potential customers and increase their exposure at the same time.
Branded video content offers plenty of opportunities for companies to be creative. This chance to showcase originality and difference is proving massively effective when it comes to attracting customers. Instagram users can't resist following brands that release inventive, clever video content via Stories and IGTV.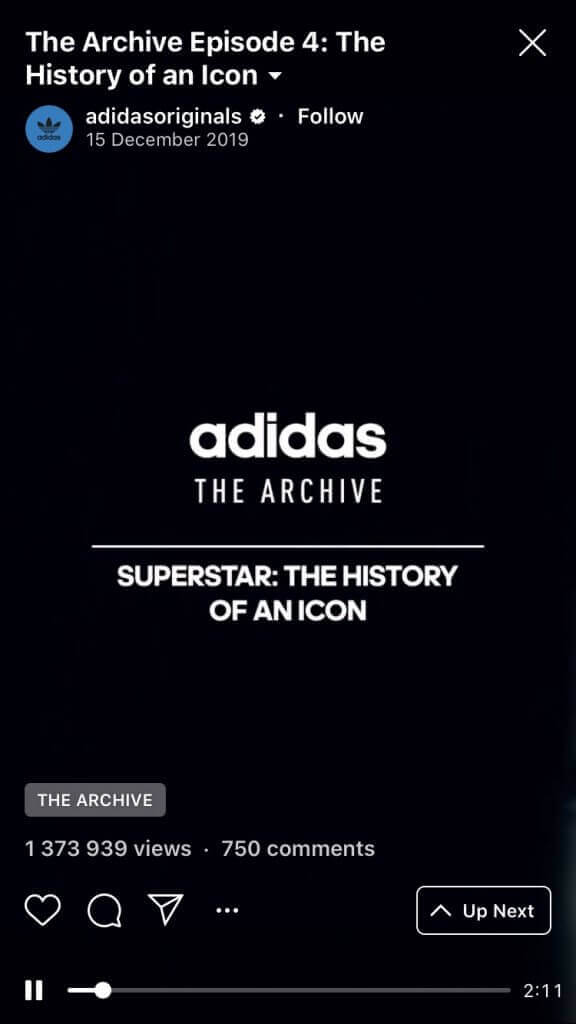 Stories can move traffic straight to your website
The coveted 'swipe up' function is now being used by a huge number of brands and influencers – and it's fantastic for web traffic.
Principal analyst of eMarketer Debra Aho Williamson said, "The ability to link out from Stories provides significant advantages when it comes to lower-funnel marketing objectives."
The function encourages followers to swipe when viewing a Story, to be immediately taken to a relevant page on a company's website. The simple call to action has proved hugely effective, and is vital for brands looking to capitalise on a user's interest while they view Story content.
The swipe up function is also beneficial in terms of the metrics it provides, which can help to gauge interest and measure a Story's overall performance. Using the feature, brands can immediately see what percentage of their followers has been interested enough to swipe up on a Story. They can also pinpoint exactly which Stories have provided the best results in terms of web traffic and ultimately sales.
It's worth noting that the swipe up function isn't yet available to all Instagram users, however. Currently, only business accounts with over 10,000 followers can add the function to their Stories. Those with fewer followers must rely on adding a link in their bio, and encouraging followers to click that link when they see a product that piques their interest.
IGTV is the future
In today's fiercely competitive marketplaces, it's vital that brands go all out to surpass their competitors. And one highly efficient way of doing this is by becoming an early adopter of new technology.
With innovative new platforms, tech and software being released all the time, the brands that make full use of every opportunity available are ultimately the ones that come out on top.
IGTV remains a relatively new way of sharing video content on Instagram, with just a handful of big name brands using it. But have no doubt, IGTV will soon take off, and brands that have been using it from day one will be the ones reaping the rewards.
By using IGTV early on, brands can make sure that they know all there is to know about what it provides, from its editing options to the metrics it gives companies access to. This knowledge and experience could well give early adopters the edge over competitors once all brands are fighting for attention on IGTV.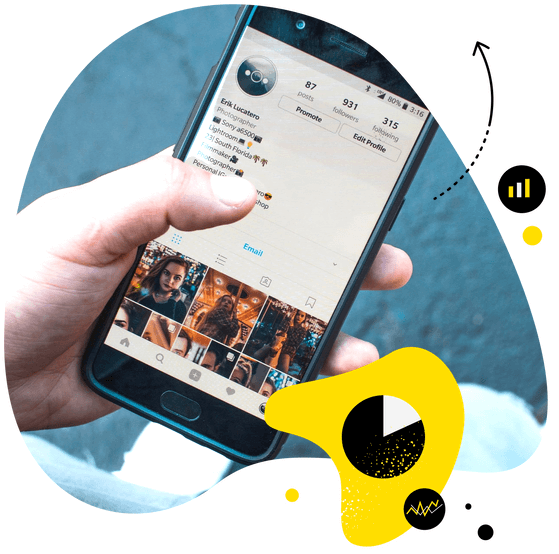 Instagram analytics
Measure your social media marketing results. Track competitors and improve performance using simple dashboards.
Try NapoleonCat free for 14 days. No credit card required.
Instagram provides perks for IGTV users
Instagram's ever-changing algorithms are a closely guarded secret. But every brand looking to expand its reach should be keeping an eye out for changes to these algorithms – and thinking about what they could mean for future marketing strategies.
Instagram is owned by Facebook, so it's safe to say that Facebook's past moves in determining reach can be used to inform assumptions on what Instagram might do next.
In the past, Facebook has been known to reward early adopters of its new offerings by significantly expanding the reach of Business Pages. So, it's well worth snapping up every new opportunity that Instagram has to offer.
Using IGTV is great for brand image, positioning a company as a trailblazer and a key thought leader in its field. But it could also provide added benefits, in the form of better rankings and ultimately a much wider reach.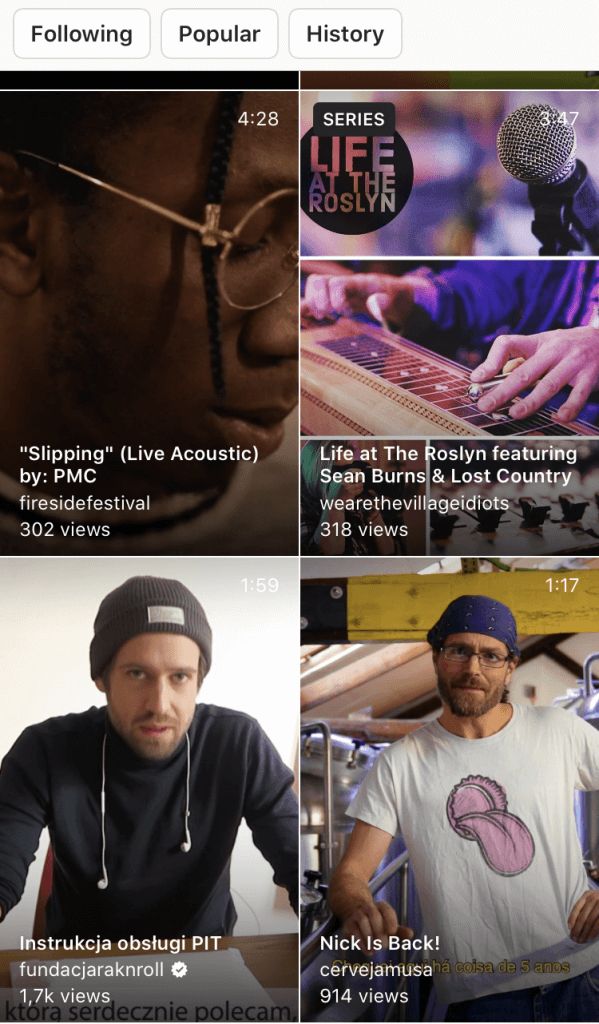 Wrap up
Instagram is an incredibly powerful tool for brands. The platform is capable of skyrocketing a company's exposure and attracting legions of new followers who are ready and waiting to be turned into loyal customers.
If you're thinking of using video content to expand your reach, it's worth exploring the options that Instagram Stories and Instagram TV have to offer. Unleash your creativity and show Instagram users exactly what your brand can do. You might be amazed by the results.
To find out more about marketing on Instagram, check out these articles: