When it comes to engaging and entertaining an audience on social media, you can't go wrong with Instagram Reels. According to a 2022 Instagram Reels study, the visual platform's short video feature is the most engaging type of content.
With that knowledge, you're probably dying to find easy ways to download Instagram Reels on your camera roll so you can use them for repurposing or inspiration.
But there's a problem: The audio is removed from the video when you download your own Reels. Instagram also doesn't have built-in features to allow users to download Reels from other users.
Thankfully, we've learned a few tricks to work around these issues.
Want easy ways to save a Reel to camera roll? Keep reading!
Here's what we'll cover: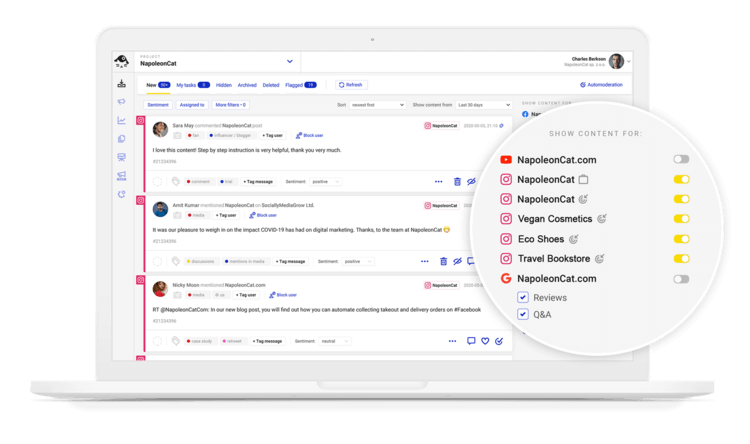 Simplify Instagram Business
Management with One Tool
Manage & reply to comments and DMs in one place.
Monitor ad comments from multiple accounts.
Automate answers to repetitive questions.
Schedule posts to multiple accounts, on desktop.
Analyze performance and monitor hashtags.
Keep track of your competition.
Create or schedule in-depth reports in seconds.
Try 2 weeks for free (no credit card required)
How to save your own Reels to camera roll on Instagram
Saving your own Reels to the camera roll on Instagram is easy. In fact, it only takes a few steps.
To download your own Reels, follow these steps:
Open the app and log in with your active Instagram account.
Go to your profile.
Open the Reels you want to save.
Tap the three-dots button at the lower right corner of the Reel.
Choose the "Save to camera roll" option from the menu that pops up.
And you're done! The Instagram Reel of your choice is downloaded automatically to your camera roll.
Why can't I download another user's Instagram Reels to camera roll?
Sadly, when it comes to downloading reels that belong to another user, it's not as simple.
This is understandable, considering the copyright issues it entails. But that doesn't mean you can't work around the problem.
Here are a few workarounds (or half-measures) you can try:
How to save another user's Reel on Instagram
While you can't download another user's Reel on Instagram, you can save it for later viewing.
Here's how to do it:
First, go to Instagram and tap the reels you want to save.
Open the Reel. Click on the three-dots button
Tap Save.
And you're done.
To view your saved videos, perform the following steps:
Tap the Profile icon.
Click on the icon that resembles a hamburger on the top right of your screen.
Look for the Saved option from the sidebar and click on it.
You can now access your list of saved reels. If you want to open up the saved video, hit the play button on the top right-hand side of your screen.
Bear in mind that the above steps only allow you to save the reels within the Instagram app. It won't download or save the reels to your camera roll.
How to save Instagram Reels to camera roll using third-party apps
You can download Instagram Reels to your phone, by installing third-party apps.
Here are examples of third-party apps you can use to download Instagram Reels:
Here are the steps to downloading Instagram Reels using Video Downloader for Instagram:
Search "Video Downloader for Instagram – Repost Instagram" in the app store and then download it.
Install the app and give it access to your photos, media, and files on your device.
Set up Video Downloader.
Return to Instagram and select the reel you want to download.
Click on the three-dots icon and tap on Copy Link.
When you go back to Video Downloader, you will see that the URL for this reel was automatically copied there.
You can find the Reel in the images folder of your phone. You can now edit and share it across other social media platforms!
How to save Instagram Reels to camera roll using free online tools
If you don't want to install an app or software, you can use online tools to download Instagram Reels instead. The great thing about most of these online tools is they allow you to save videos without limits or watermarks.
Here are 4 of the best tools for downloading Reels:
Want to see what it's like to save Reels directly to your phone using an online tool? Here's how to do it using igram.io.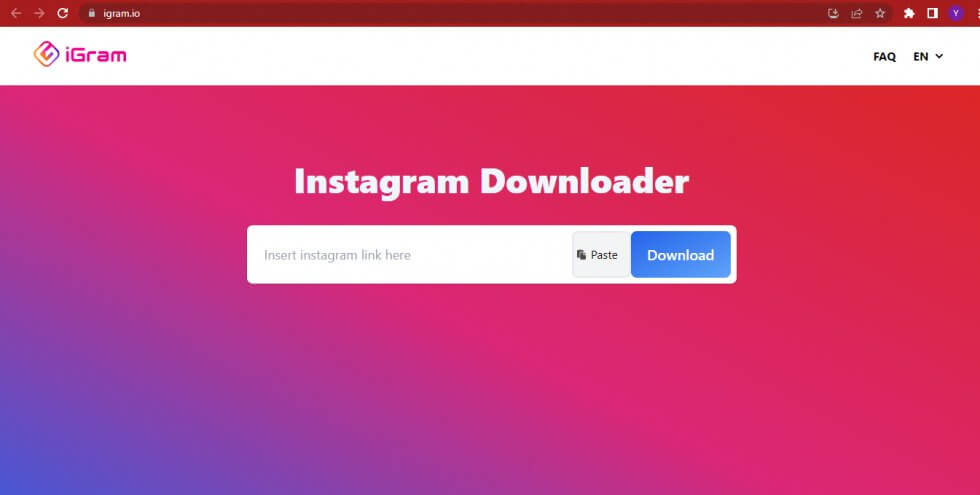 Go to https://igram.io/
Paste the link of an Instagram Reels video into the search box.
Tap on download
Scroll down the page and click 'Download.mp4' at the bottom to save the video to your mobile device.
How to save Instagram Reels by recording your screen
Or you could simply use your phone's built-in or third-party Screen Recording app to record the reel that you want to save.
To screen-record a reel, perform the following steps:
1. Start your Screen Recorder App (If you're using an Android phone, you will need to swipe down to find your screen recording app. To start recording, click Start. On the iPhone app, you'll have to go to Settings>Control Center to access Screen Recording)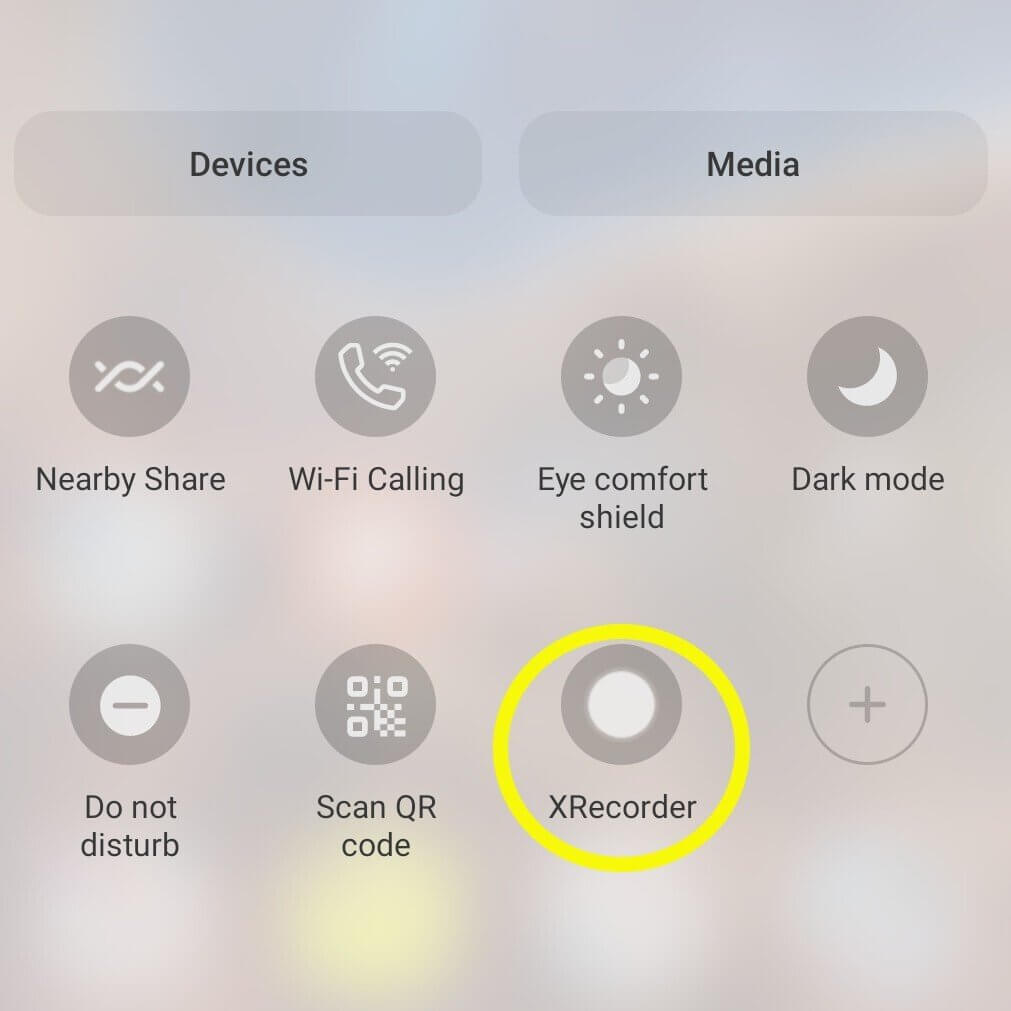 2. Launch the Instagram app
3. Play the Reel you want to record.
4. Swipe down from the top of your screen, then stop recording.
5. Open the video and tap Edit.
6. Go to the bottom of the screen to trim the video.
7. When you're finished editing, tap Done on the iPhone or Save copy on Android.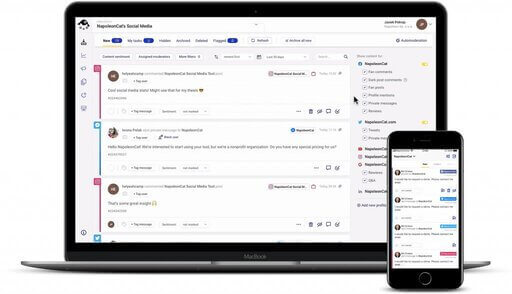 Manage all comments from Instagram Reels in one place
Use NapoleonCat to manage all of your comments from Reels across multiple IG accounts – with an all-in-one social media tool.
How to save your Instagram Reel to your Saved collection
If you're not planning to re-share a video on another platform (such as Facebook or Twitter), saving it for later may be better than downloading it and taking up space on your phone.
What you can do instead is add Instagram Reels to your Saved collection. That way you can save your favorite moments into one neat folder and access them easily for later viewing.
To save Reels on Instagram for later viewing, perform the following steps:
Open the Reel you wish to save
Click the three dots icon in the lower right-hand corner of your screen
Tap Save.
And done! You can access your saved collection by clicking on the Reels tab, tapping the three lines icon in the top right corner of your screen, and then selecting Saved from that menu.
Repurpose your Instagram Reels to expand your reach
If you're planning on creating Instagram Reels on a regular basis, you'd do well to use all that content on other channels. Being able to save your Reels makes this much easier, giving you the room and leverage you need to expand your reach and maximize your ROI with little effort.
To that end, here are 4 ways to repurpose your Instagram Reels across multiple platforms or formats:
With that said, if you're going to adopt an omnichannel approach with your Instagram Reels, you want to make sure you can manage all the comments that come in as you grow your social media presence.
Managing your social media comments is crucial because:
It tells you what your target audience wants
It nurtures your relationship with your audience
It increases engagement (which boosts visibility)
It helps you spot trolls and offensive comments (allowing you to manage your brand reputation)
However, it's exhausting to keep up with the comments on your social media posts. You can feel like you're drowning in them, and it takes a lot of time and energy just to respond. You could hire an army of interns who'll do all the work for you, but that would prove expensive, not to mention it would be a handful to manage them all.
By using a social media engagement tool such as NapoleonCat's Social Inbox, you can overcome this problem.
Social Inbox allows you to manage all comments, messages, and reviews across multiple social media platforms – including Instagram, Facebook, and Twitter — all in one place, shortening your response times without missing an interaction. And that includes comments from your Instagram Reels.
If you want to expand your reach to international audiences, Social Inbox's built-in translation features enable you to reply to comments and messages in a foreign language with little effort.
The tool also lets set up smart auto-replies to repetitive questions under your Reels and in DMs, enabling your customer service team to focus on what they do best: solving complex issues and giving your customers a great experience. The auto-replies can work for multiple IG accounts at once.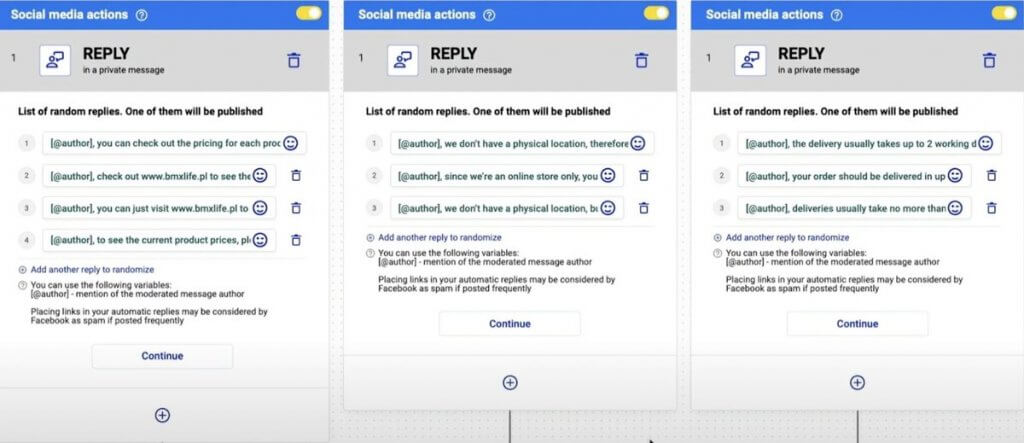 Moreover, if you're dealing with spammy comments and trolls on Instagram, the tool also lets you hide or delete any inappropriate comments under your IG Reels. The setup process is super simple and can be seen in the video below:
By using an Instagram management tool like NapoleonCat, you can manage and respond to comments and messages more efficiently. By consistently interacting with your audience, it's more likely they'll keep engaging with your Reels content.
The more engaged they are, the more likely your Reels will show up on the Explore page and on people's Reels tabs — that's how the Instagram algorithm works, after all.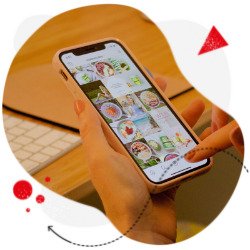 Schedule unlimited Instagram Reels
Seamlessly schedule your Instagram Reels to multiple accounts at once – with an all-in-one social media tool.
Wrap up
Instagram Reels are a powerful way to engage an audience and build a loyal following. But you can't get the most out of Reels if you're struggling to download them to your device. Hopefully this article fixes that!
Now that you know how to download Reels, you'll find it easier to repurpose them to other platforms like TikTok, YouTube, or Pinterest. It's a competitive advantage you can have over other Reel content creators.