Today, social media is the number one marketing tool for online businesses to reach a wider audience. Why? These platforms boast over four billion active users. Apart from that, 71% of Internet users run to social media for a purchase decision1.
With over 50% of millennials showing that they would shop through social media platforms2, social media undoubtedly has an enormous influence on e-commerce.
In this post, we will dive into the social media platforms for e-commerce, highlighting important features or elements to know which platform to pick for your e-commerce business.
But before we discuss the social media platforms to pick, let's explore the role of social media in e-commerce:
How does social media affect e-commerce?
Social media platforms can be used to build a stronger web presence. Through brand awareness, you can use these platforms to educate the customer about your product and establish interaction between a customer and your e-commerce businesses.
As mentioned before, social media is a great place for buyers to seek referrals and make purchase decisions. Hence, it offers you the opportunity to engage in social selling.
So, besides increasing your visibility, you can sell directly on the platforms or redirect customers to your website to establish a sale.
How do e-commerce businesses use social media?
There are so many tactics e-commerce owners can use to promote and sell their products on social media. These include:
Sharing great visuals of your products
Displaying social proof
Engaging with your community
Adding value with user-generated content (UGC) and meaningful interactions to make the life or work of your customers easier
Helping users reach their goals
Social selling
These tactics aim to establish you as an authoritative source, improve brand reputation, increase traffic to your blog, and generate leads and sales.
7 best social media platform for e-commerce brands
When picking a social media platform for your e-commerce business, what you must understand are the distinct features social media platforms have, the content they support, and the type of users on these platforms.
These three things will let you determine which platform to choose. Let's see which platforms you can use to promote and sell your products:
1. Instagram
When you log into Instagram, you will most probably see photos of exquisite places, food, travel, and outdoor activities. This sends a particular message about this platform. You will most likely find success if your product is highly visual and targets millennials and Gen Z, who accounts for the largest audience on Instagram.
To attract these younger generations, mix up your content between photos and stories or videos. What you shouldn't do on Instagram is use stock photos, text, and copying competitor's hashtags.
You can use a tool like NapoleonCat to help you manage content distribution, monitor engagement, automate your responses, and improve customer support to bring your Instagram game to a whole new level.
Nonetheless, the features you will find useful are Instagram shop and Instagram checkout.
With Instagram shops, you can create a virtual storefront where curious visitors can explore your products and purchase or be redirected to your website for purchase.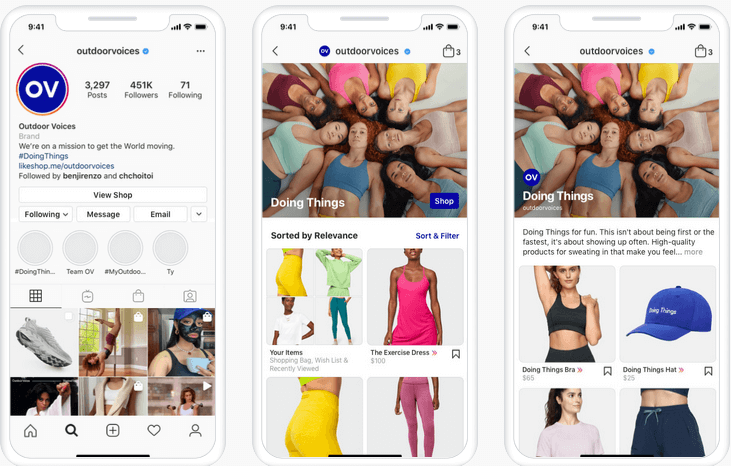 People can visit your shop from their feed, your stories, or Instagram profiles and enjoy a seamless shopping experience. Besides, you can integrate it with your Facebook product catalog.
Instagram checkout also enables customers to view your products, but they can only purchase items directly from their Instagram account.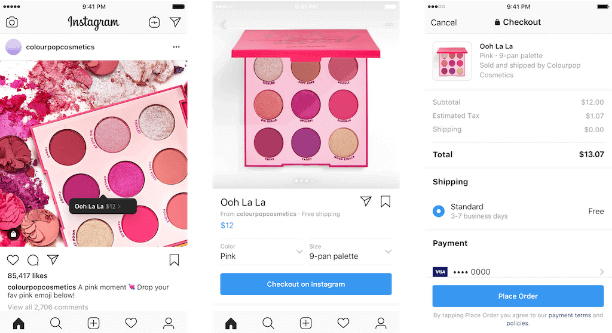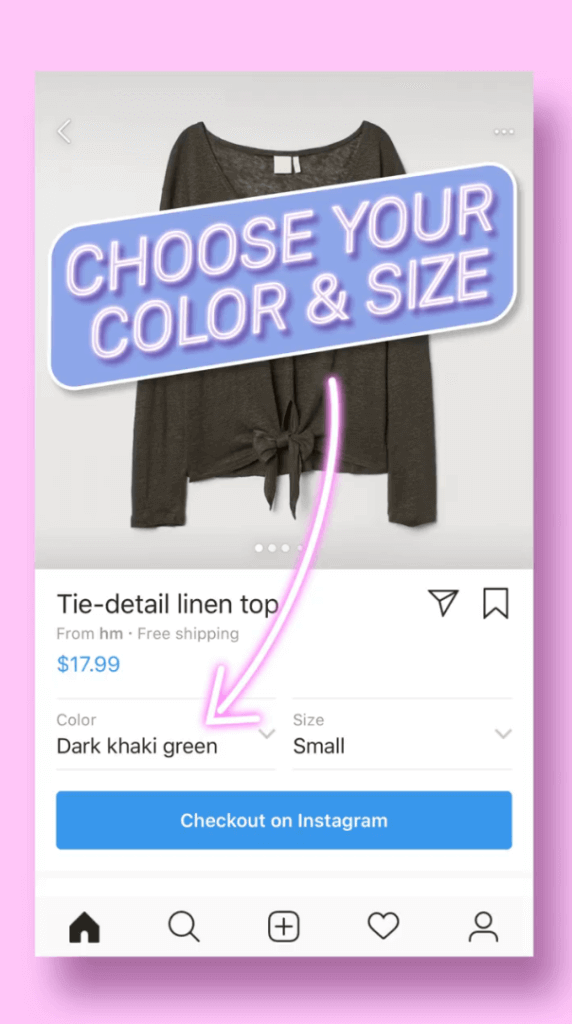 The app saves user data on billing, shipping, and payment information for future purchases. Notifications on shipping and delivery are sent to buyers to keep track of their purchase.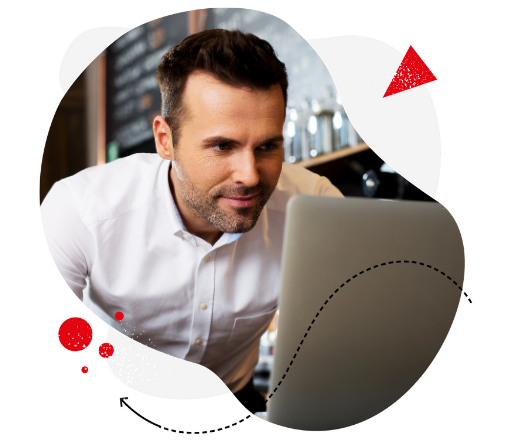 All Instagram comments in one dashboard
Manually and automatically manage all your Instagram comments across multiple accounts. No comment will ever be overlooked. Try it for free:
Try NapoleonCat free for 14 days. No credit card required.
2. Facebook
A lot has been said about Facebook in the past—the good and mostly the bad. But even with all the poor reputation that Facebook has garnered in the last few years, it is yet to be written off.
With Facebook, e-commerce businesses can create brand awareness, sell, or engage with the customers through groups and Facebook live.
Besides, Facebook isn't selective like Instagram on demographic. Therefore, it is easier to be used by any e-commerce business that intends to target a diverse or worldwide audience.
What you will find useful with Facebook is the Facebook tracking pixel or the ability to retarget customers and its robust advertising feature that allows you to collect leads, send messages, track visitors' activities based on different parameters, and promote content.
Apart from the Facebook ad feature, there is also the Facebook shop, which you can create from the commerce manager to display and sell your items to customers or direct them to your e-commerce store for purchasing.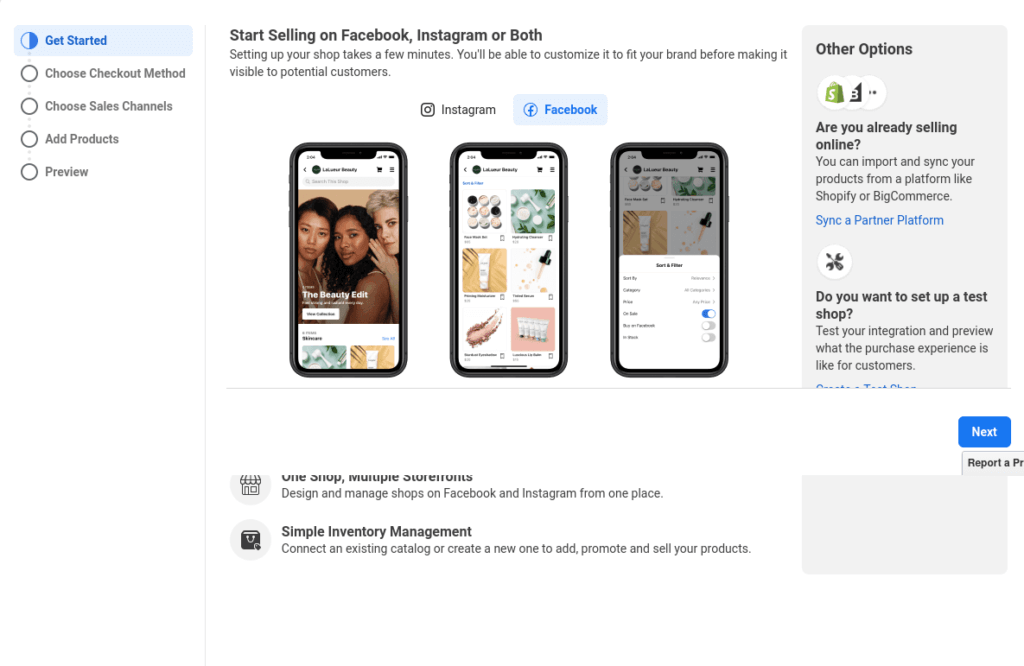 Facebook shops aim to help people know more about your brand. Let's see an example of a Facebook shop you can take inspiration from.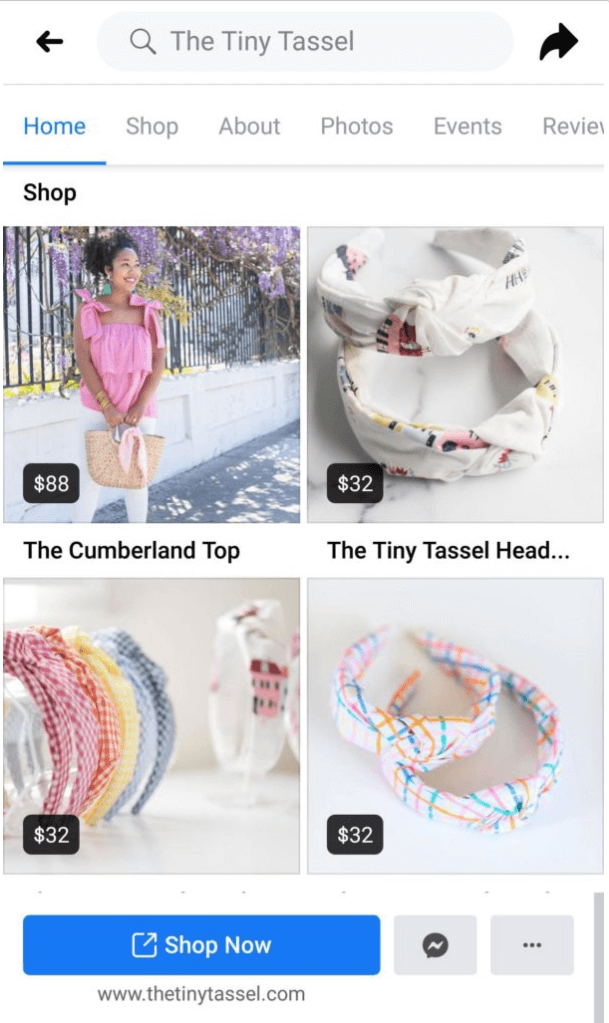 3. Facebook Messenger
Over the last few years, Facebook Messenger has grown out of being just another chat tool for teens to a robust marketing tool. With Facebook Messenger, you can share your stories, communicate with the audience using photos and videos, send money, play games, connect groups, share location, and most importantly, sell.
Research shows that over 2 billion messages are exchanged between users and businesses every month on Facebook Messenger. Hence a huge opportunity to communicate with your customers and move them to your sales funnel.
The opportunity is even bigger with the ability to use the Facebook Messenger bot for customer support and selling of products directly through the app, besides the ability to leverage your customer base on Facebook as the two go hand in hand.
So if you doubted the power of live chat in powering your e-commerce growth, note that it can save you lots of support costs while also encouraging sales. 
To take advantage of Facebook Messenger and sell more, add your chatbot to the Buy Now button. Make sure you also link Messenger Sales Channel and the Facebook Live Chat to your e-commerce store.
With these features added, customers can view your product catalog from the app, taken to your e-commerce checkout page if they want to buy or use the Buy Now button to purchase goods without leaving the app, and respond to customer queries about their orders.
Other marketing activities you can use with these features are providing entertainment to boost conversions and sales, offering free stuff, encouraging referrals, nurturing leads, providing sales advice, and many more.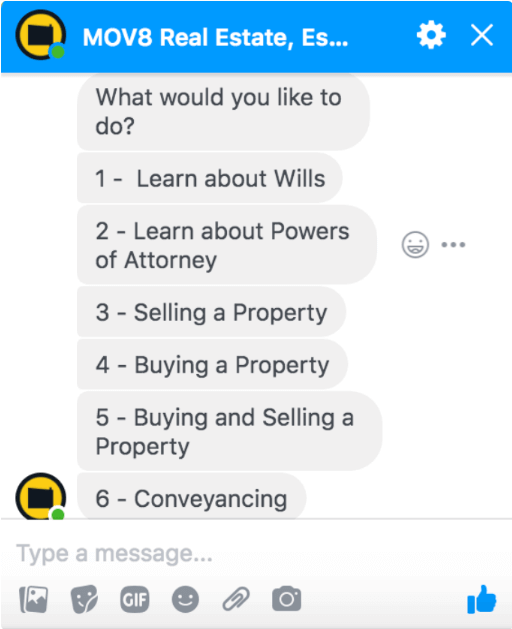 4. Twitter
Twitter is yet another platform your e-commerce business can use to grow sales, though it lacks robust sales features as we have seen in Instagram, Facebook, and Messenger. The advantage with Twitter is that you have a diverse audience as nearly every personality uses Twitter, including presidents.
Another advantage is there are no stringent limits to the number of (sales and marketing) tweets you can send in a day, unlike other platforms. You can also send texts, pictures, infographics, videos, or retweets.
So how can Twitter help boost your sales?
You can use Twitter to improve your customer support services by providing sales advice or encouraging your audience to share tweets of your products.
Alternatively, encourage referrals among your audience or share promotion codes where customers can sign up for free or discounted products.
What you must understand is that a good number of Twitter users are very educated and emotionally charged. So be very careful with your marketing approach. One wrong move and you will find your business under attack by trolls or unwanted content.
To be on the safe side, use social media tools like NapoleonCat to easily tackle unwanted content on Twitter that may tarnish your brand's reputation and cause a loss in revenue.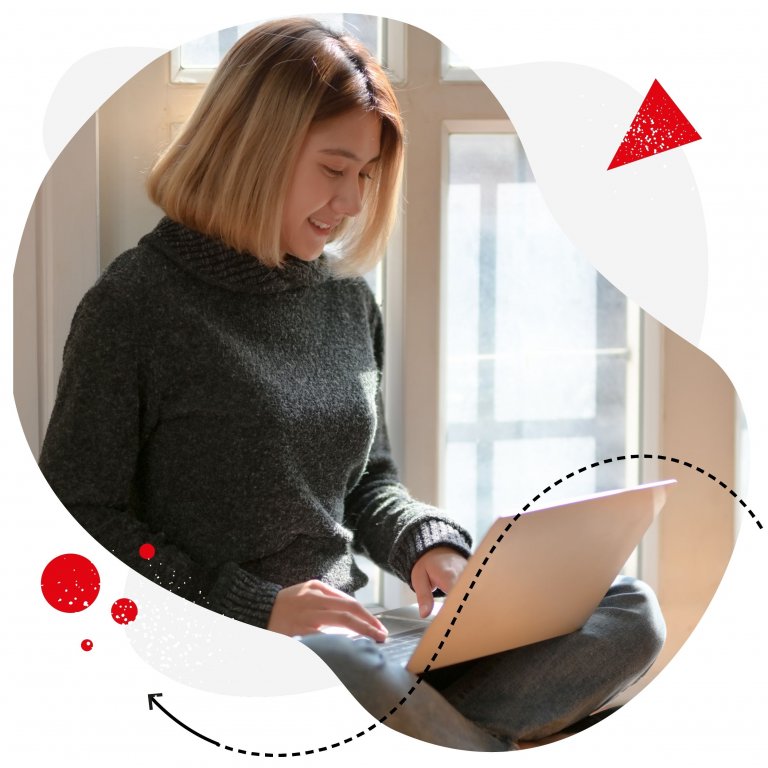 In-depth Twitter Analytics & Reports
Measure your social media marketing results. Track competitors and improve performance using one simple tool. Try it for free:
Try NapoleonCat free for 14 days. No credit card required.
5. LinkedIn
You might have heard that LinkedIn is a platform geared towards professionals, job seekers, employers, business partners, and not for e-commerce or online shopping. Thus, you may wonder how LinkedIn can help your e-commerce business?
Well, succeeding on LinkedIn will be about how you portray yourself to your audience. For an e-commerce business, be there to offer sales advice, product comparisons, or share company successes and milestones reached. You may also encourage referral among your audience.
Ensure you have a LinkedIn Business page and tailor your messages to LinkedIn users—independent workers, founders, marketing executives, and freelancers. Take advantage of the LinkedIn Sales Navigator to find the right prospects, extend your network, build trust, and land better deals.
Some products that you may sell via LinkedIn include gadgets, office furniture, holiday gift guides, or electronics. Here is a post by HP displaying social proof on one of their products.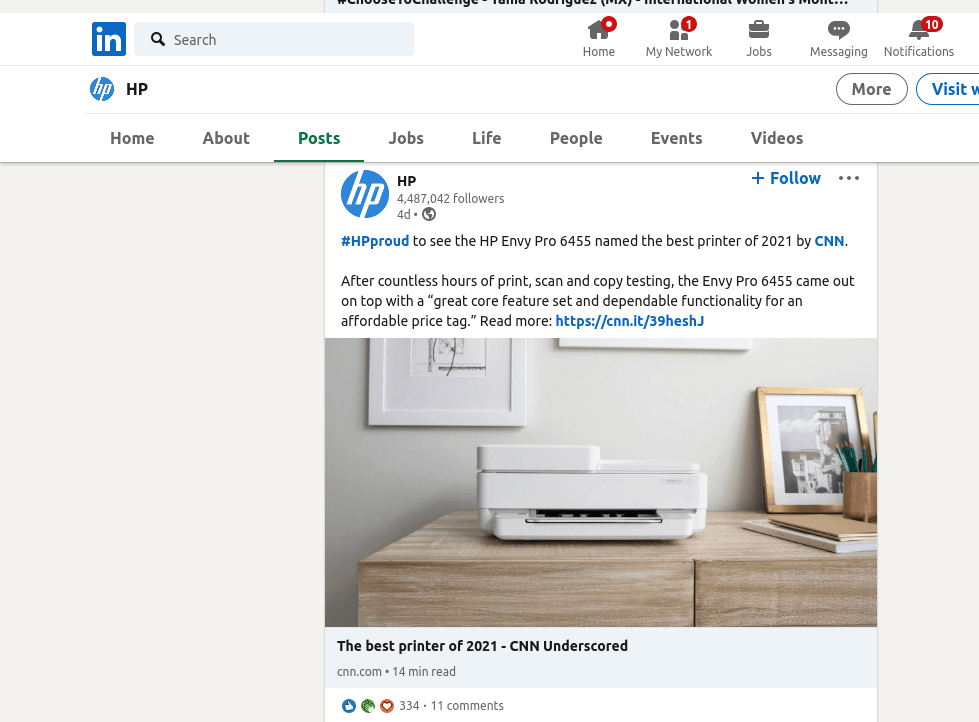 6. YouTube
When we talk about using YouTube for e-commerce, our minds suddenly switch to how it's hard and expensive to shoot and edit videos. Besides, the time it takes for videos to gain traction.
But let's face it: marketing is hard, and if the other methods aren't working or want to target a different audience, YouTube might be what you need to gain a new audience and improve sales.
An example of a brand that has been so successful with YouTube is Purple.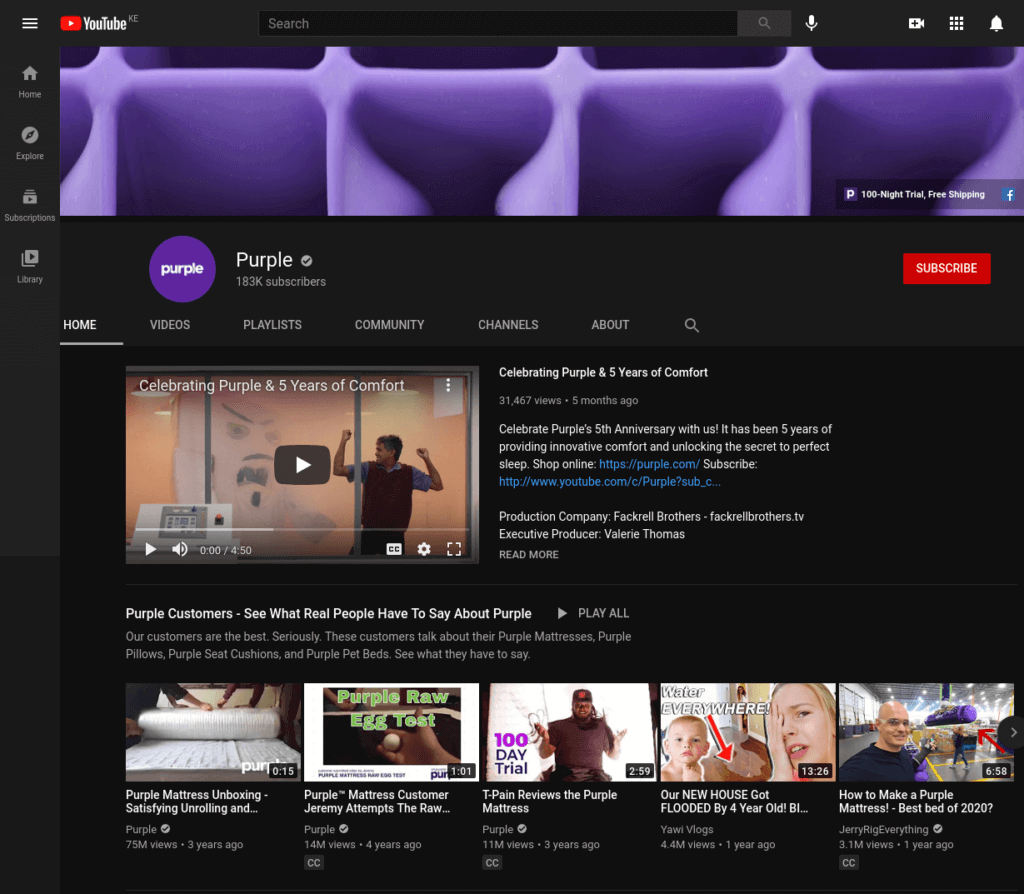 Purple uses several techniques to prevent subscribers from scrolling, such as product comparisons and pattern interruption.
But what's the secret behind being successful on YouTube?
Study YouTube SEO and learn how to optimize your videos so that they can be available in both Google and YouTube search by adding thumbnails, captions, subtitles, keywords, and integrated cards and end screens.
Make sure your content aims to educate. Most of the 2 billion users on YouTube are adults looking for entertainment and educational content for themselves and their children. But never limit yourself as there is a lot that you can do with YouTube.
Video content that usually captures many views on YouTube includes product demos, DIY stuff, and behind the scene, plus content that helps the customer reach their goals. Remember to use the analytics feature to determine search intent and customer shopping behavior.
Make use of features like promotional search algorithms, customized channels, and subscription lists. These features will make your product easily marketable and generate amazing results.
7. Google My Business
Google My Business is very useful for complementing your e-commerce store. You may use it for brand awareness, improve your online appearance and the authenticity of your store and sales.
The advantage of Google My Business listing is that customers can easily locate you through Google Search or Google Maps without using ads.
This not only generates increased organic traffic to your store but also improves conversion as the platform enhances the shopping experience for online shoppers.
To leverage Google My Business, you need to understand a few things about the platform and its mechanism since it is not like other social media platforms we have talked about. Here's a snapshot of what Google My Business offers e-commerce store owners.
A chance to list all business information so that customers know exactly who they are dealing with.
List goods and services so that customers know what you are selling.
Upload quality images and videos related to your business.
Use insights from your listing to find customers and meet their business needs.
Respond to reviews and customer queries to offer a pleasant shopping experience.
Use Google posts for social promotions.
Taking advantage of Google My Business features and fulfilling the above essential requirement will help you attract more eyeballs to your business and generate more sales.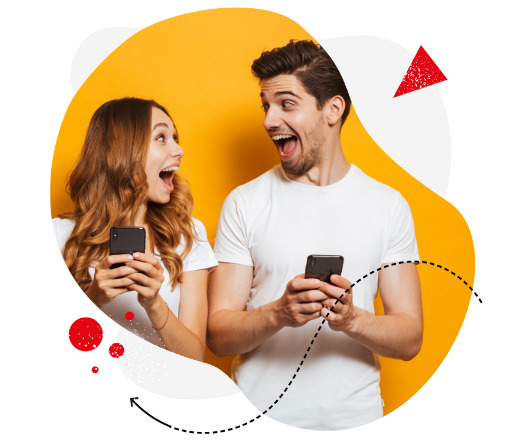 Social media marketing made easier
Analytics, reporting, scheduling, and more. Try NapoleonCat and save 90% of your time spent on petty tasks. Try it for free:
Try NapoleonCat free for 14 days. No credit card required.
Which social media platform for e-commerce should you use?
With so many social media platforms an e-commerce business can use, it is prudent to choose a platform where your audience exists, has features that help reduce operating costs while promoting social selling, and aligns with your goals.
So whichever platform you use, if you apply the correct strategies and follow the best practices available, you should build a brand worth admiring and eventually improve your ROI. Just remember, it requires tenacity to generate results.
---