Let's go back 20 years. Not too many people were thinking about buying anything online – much less on social media. Nowadays, around 54% of social browsers use social media to research products. 71% of consumers who had a positive experience with a brand on social media are likely to recommend that brand to their friends and family. But how do you, as a brand, achieve that positive experience and use social media as an effective sales channel? Let's find out!
There's a number of ways in which you can increase your sales through the power of social media. The possibilities are virtually endless. Today we're going to present you with different solutions that will help you drive sales, generate brand awareness, and improve your customer service, effectively improving your bottom line. So, let's start this blog post with the must-haves.
Boosting sales with native social media tools
Before you devote your precious time and effort to marketing your brand on social media, remember that you don't have to use all of the existing social networks. Focus on the platforms where your potential customers are the most active, and then find your clients. You can conduct a market research yourself, but we have a quicker and a cheaper solution.
In NapoleonCat's Analytics, you can quickly analyze your competitors, with whom you likely share target groups. By analyzing their social footprint, you can clearly identify which social media channels are used the most. Their channels will be broken down by social footprint (the sum of all fan interactions across platforms), the numbers of followers, and engagement rates.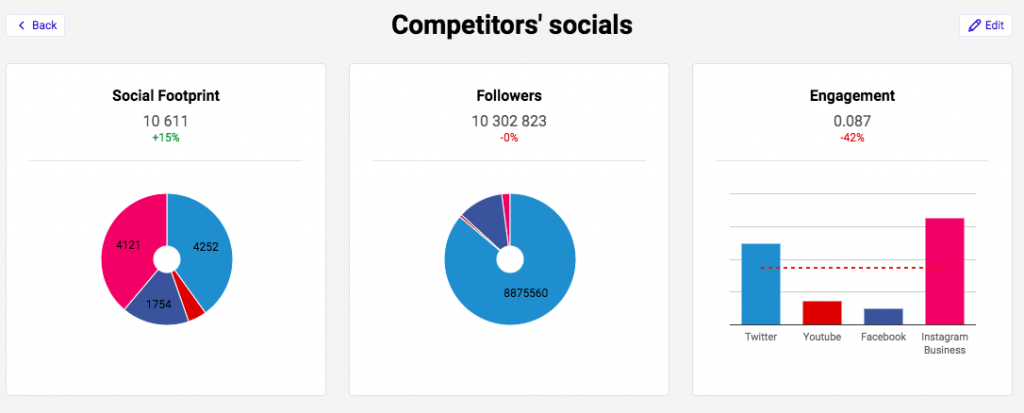 Feature information about your brand on your profiles
Once you decide on which social channels you wish to be present on, make sure that you fill your bio sections with enough information about your brand. For example:
What does your company do?
Where are you located?
How can customers contact you?
You website address,
Shipping information, and more
These sections are different for each and every social network. For example, on Twitter, your bio can't be longer than 160 characters, so it may be hard to squeeze everything you need in there. In such a case, prioritize! Always try to include a link to a dedicated landing page.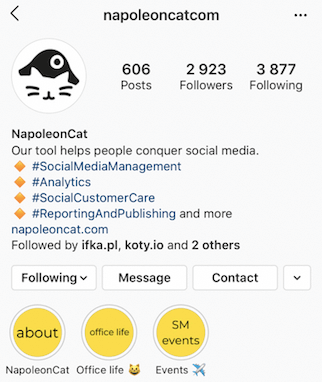 Establish a general theme for your content
You can't deny that social media is a whole lot about visuals. Whether we're talking photo or video content, you should come up with a consistent visual theme for your brand, so that customers don't mistake it for another brand.
Coca-cola is red,

Pepsi is more blue

We also have branded colors,

And so should you
Use shoppable solutions
If you have a website that customers can make a purchase from, make sure to integrate it with your social channels. The most basic way to do that is to add products to your Facebook Shop.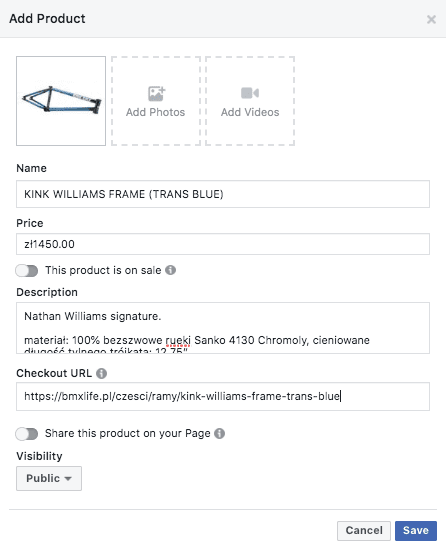 Later on, you'll be able to easily tag products on your Instagram content and send customers directly to your website. Moreover, all of your added products will be visible inside the shopping tab on Instagram: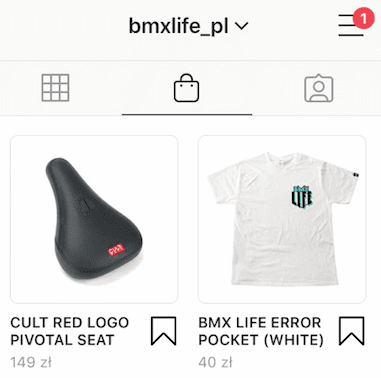 Utilize user-generated content as social proof
Collecting and repurposing user-generated content is a very clever social media marketing tactic. With it, you can eventually turn your customers into your brand's digital marketers – at no cost. There are many ways in which you can implement UGC strategies on different platforms. For example, clothing brands on Instagram encourage their customers to take pictures in their apparel. These businesses can later on repost these pictures, tag the credits, tag their products, and maybe even offer special discounts for other users who decide to share their love for the brand's products.
An interesting case of utilizing UGC is that of Mr. Pancake. It's a restaurant in Warsaw – it's basically Disneyland for candy and pizza lovers. Each week, they post the best photo of a customer who tagged them and offer them a free meal. This, of course, motivates their other followers to go to the restaurant, take a picture, and post it to their Instagram, hoping to be recognized and rewarded for their engagement. I say it's a win-win situation.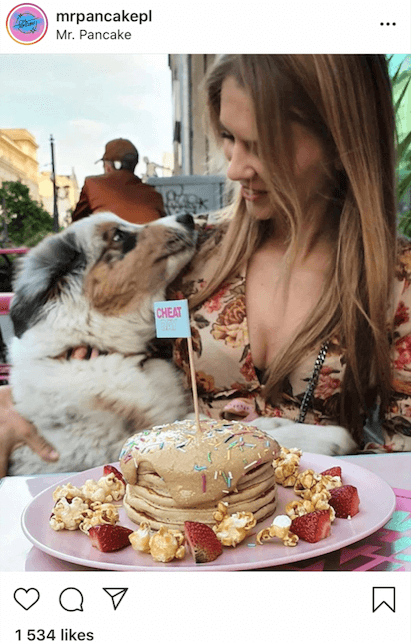 Inform your fans about sales, discounts, etc.
Make sure that your followers can gain some real benefits from following your brand on social media. One way of doing this is to inform them about sales, give them discount codes (which you can sneak in the post's caption), offer giveaways, tease new products, and more.
Use relevant hashtags on Instagram
Hashtags (especially on Instagram) offer a great way to boost your organic reach through the roof, completely free of charge. The most important step here is finding your hashtag niche. Take one general hashtag that describes your business, e.g. #bmx, and then add variations of it (e.g. #instabmx, #bmxlifestyle, #bmxallday) to make it more specific. This way it'll be easier for your content to rank in the hashtag browser. You can use the browser to see which hashtags related to your business are popular: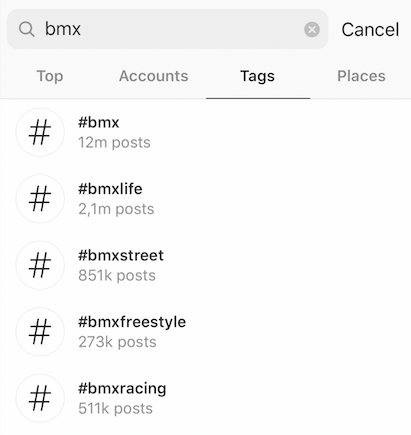 Try to use hashtags with at least 20k posts tagged with them. But don't aim too high, as it's super hard to rank among hashtags with millions of posts tagged with them. You can use up to 30 hashtags per post. You might get banned for using more than 30 hashtags, so we recommend an optimal number of 28. For more ideas on how to build an Instagram hashtag strategy, check out this article.
Boosting social sales with NapoleonCat
You can further optimize your social sales by using the right tools. You can save time and effort that you'd normally spend on petty, repetitive tasks, and focus on more strategic goals. NapoleonCat is a true power-house, bringing together a suite of social media management tools. It covers virtually every aspect of social media management – publishing, analytics, social media moderation, reporting, and more automated solutions.
Let's see how this tool can help you boost sales on social.
Post at the right time
One crucial element of any social media strategy is figuring out the best times to post your content. You need to post when your audience are the most active and engaged – that's when they're most likely to make a purchase. Without the right tools, finding those best optimal times to post would be very difficult. Thankfully, NapoleonCat's Analytics can easily provide you with such data based on insights from yours and your competitors' social accounts, across different social platforms.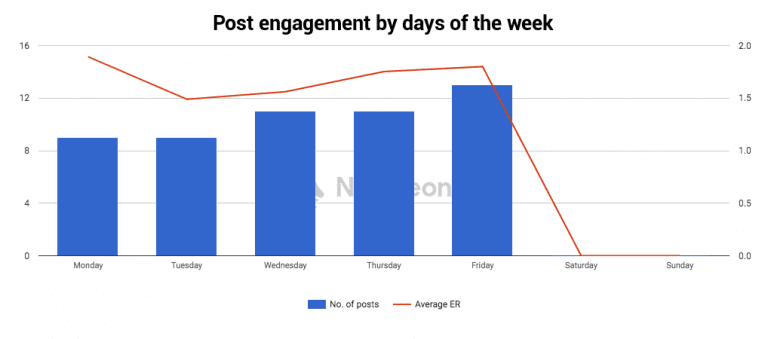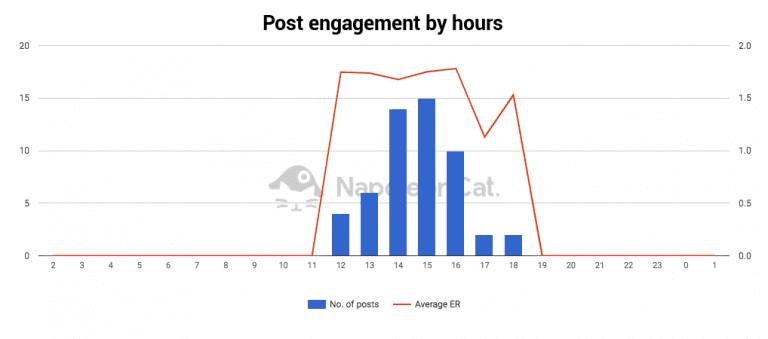 Understand your target audience better
The Analytics feature also offers you a great opportunity to analyze your audience's demographics. You can analyze your potential customers – where they come from, what kind of content they interact with the most, and more. This will provide you with valuable insights to further adjust and improve your social media strategy.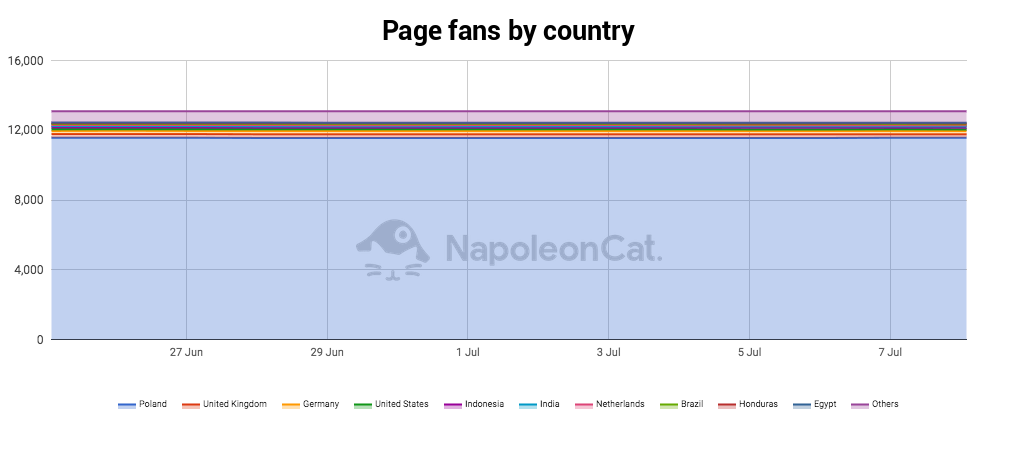 Manage social media traffic and engage with your audience
NapoleonCat's Social Inbox is a feature that will help you manage all of the interactions (comments, private messages, mentions, and reviews) across your social platforms from one simple dashboard. No need to log back and forth to different profiles across various social media platforms.
Nowadays, every pre- and post-purchase inquiry needs to be addressed, and that's exactly what the Social Inbox is for. It's going to prove extremely useful especially if you manage profiles that generate a lot of traffic. Moreover, the Social Inbox doesn't only work with organic posts – you can also use it to moderate Facebook and Instagram Ads. And by 'moderate' we mean answering, hiding, deleting, or forwarding specific interactions to designated team members.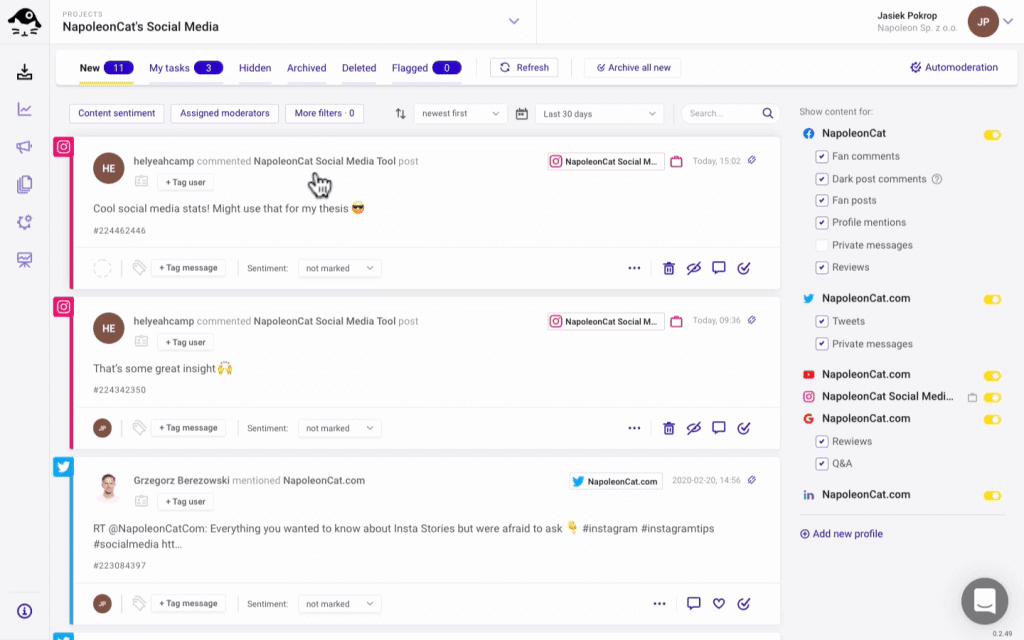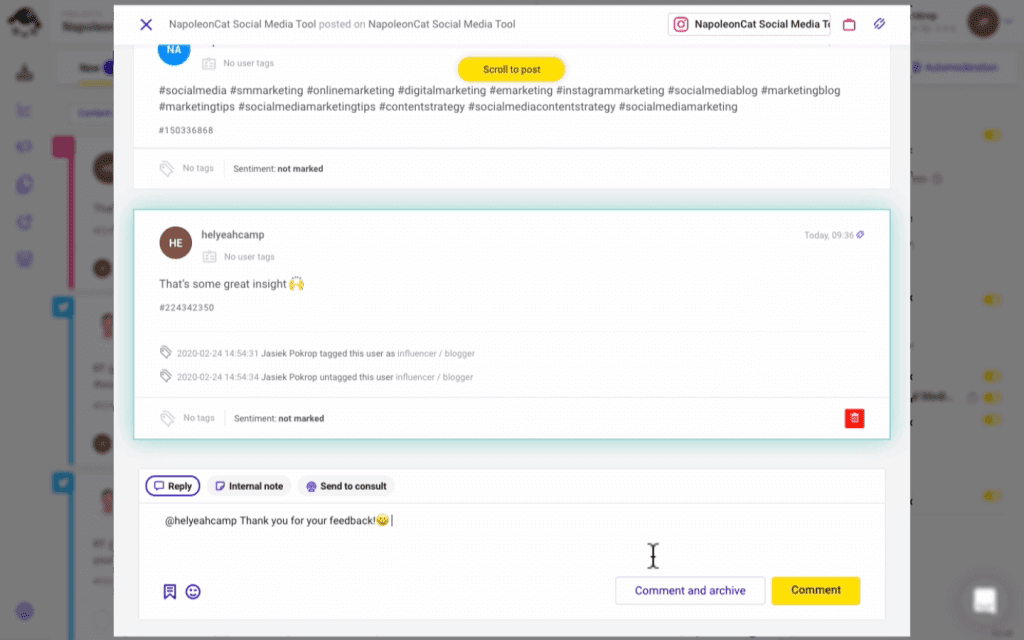 The Social Inbox will also help you improve your response rates on social media. You'll be notified about every new message coming in, so you don't have to worry about ever missing a valuable interaction again. Plus you can download our app, and manage the Inbox straight from your phone. Yay!
Protect your social media from spam
One of the downsides to being present on social media is that you can receive spammy, hateful, or offensive comments. Also, some people are easily triggered by ads on social, and can be prone to write inappropriate comments. All of that needs to be addressed as quickly as possible. Leaving hateful and spammy comments unattended is simply bad for business and makes you look a lot less professional.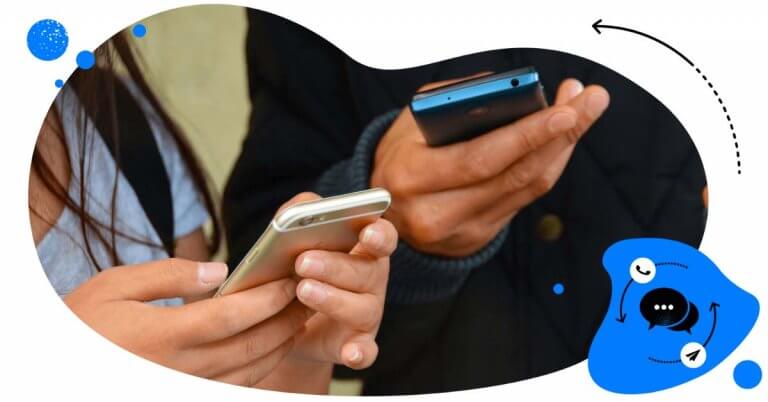 Manage social media engagement across platforms
Keep your online community engaged with one user-friendly dashboard. Answer questions and interact with customers on Facebook, Instagram, Twitter, LinkedIn, YouTube, and Google My Business.
Try NapoleonCat free for 14 days. No credit card required.
Now, managing your incoming stream of interactions can be done manually with the Social Inbox, but we all need rest sometimes. Humans are not made to work 24/7, and social media doesn't sleep, so you need backup. That's where our Auto-moderation feature comes in more than handy.
In short, the Auto-moderation feature is like a smart social media assistant. Its capabilities depend on how well you configure it. Worry not, because the process of setting up Auto-moderation rules is easy and quick (no programming skills are needed!). You can set up Auto-moderation rules to react to specific keywords that you define, and then it will automatically take care (e.g. hide or delete comments) of all that spam for you, instantly. Here's a quick Auto-moderation video overview showing you how to create rules that protect your social media from spam:
Set up a response system for repetitive questions
No matter if you're a small business, or a larger player – as a brand present on social media, you most likely will be getting repetitive questions. Not all of your potential customers take their time to go to your bio section or browse your content to look for answers about your company and your products or services. You may be getting questions like:
How can I contact your support team?
What's the menu for today?
What's the average delivery time?
When are you open?
In the case of such generic questions, it only makes sense to set up an automatic reply system that will not only decrease your response times, but actually help your prospects receive instant answers to simple questions. Here's another quick video tutorial on how to set up such Auto-moderation rules:
Create a social media content calendar
Planning your social media content in advance and scheduling your posts will save you lots of time and work since you won't have to constantly brainstorm ideas for new stuff, be it product launches, special offers, events, etc. You always need to mind the big picture of your content marketing strategy, and creating a content calendar with posts already scheduled will also help you manage your time. After all, you can just sit down for a few hours and schedule posts for the next month or so, and then you're free. No need to wake up in the middle of the night to publish a post (if that's when your audience is the most engaged – which can be the case for businesses that cater to international audiences).
With our newly improved Publisher, posting content to multiple social media profiles and platforms has never been easier. It supports the most popular social media platforms – Facebook, Instagram, and Twitter. On top of publishing generic posts (photo or video + caption), you can use the Publisher to enhance your updates with many platform-specific elements:
Instagram
Facebook
Twitter
Tagging users in posts
Adding multiple images to
one post
Adding multiple images to one
Tweet
Adding locations to posts
Adding links to posts
Adding links to Tweets
Scheduling the first comment
Publishing posts as hidden
UTM tagging
Cropping images into
Instagram-friendly ratios
Targeting posts
Selecting custom video thumbnails
UTM tagging
You can use the Publisher individually as well as work in a team, organize workflows, streamline internal communications, and more. The platform-specific features available in the post creator will help you adjust your posts to each platform. This way there's no risk of adding hashtags where they don't work, or adding a link in the post's caption on Instagram (where it doesn't work).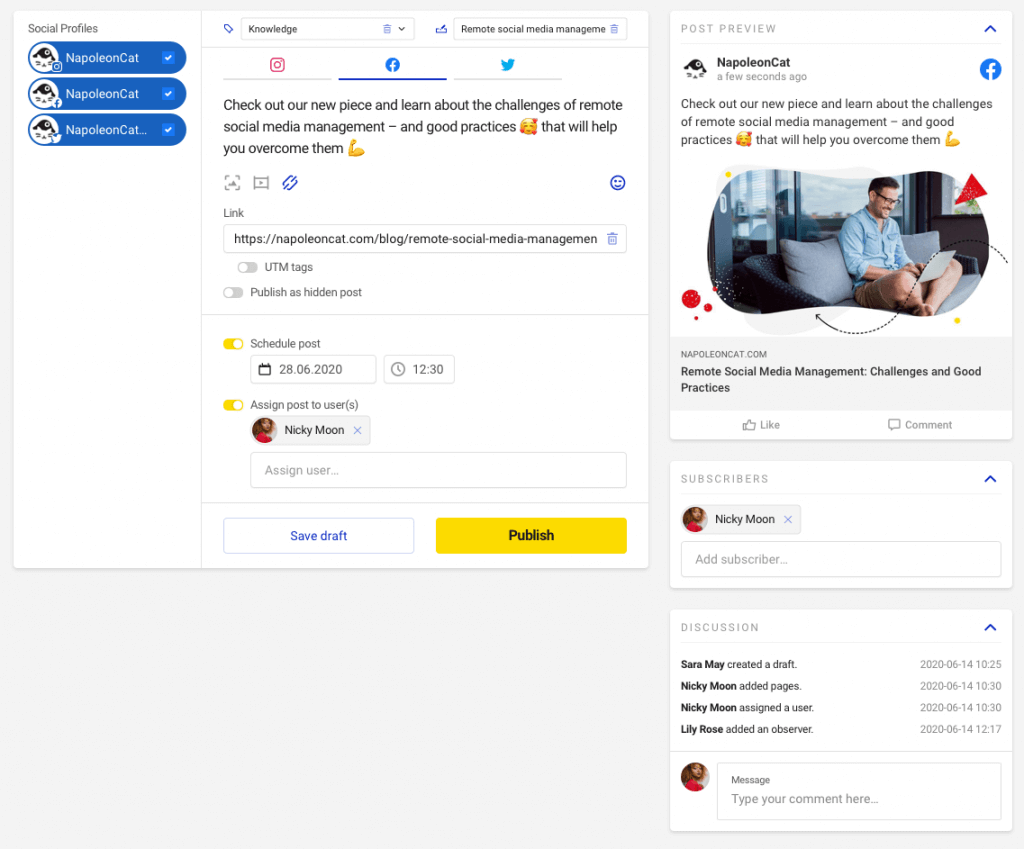 Compare your social media reports with sales reports
To ensure that you're on the right track with your social media marketing efforts, always check your results. If you were tasked with doing it manually, it would take ages, and that's not even an exaggeration. Thankfully, with NapoleonCat's Reporting feature, you can automatically generate real-time, in-depth social media reports in a matter of minutes. If your supervisors or stakeholders request regular reports, you can even schedule automated delivery.
How does this tie in with social selling? Well, analyze social media reports and comparing them with your sales reports will help you assess whether your social media activities are actually working towards increasing sales. Look for spikes in sales and check whether specific social strategies consistently contribute to the good numbers. Then, simply do more of what works! Repeat this process on a regular basis, and continuously use your insights to improve your marketing strategy.
Conclusion
Social media can be a land of opportunity for your business, but you need to play it smart. Don't post it in the dark, come up with a comprehensive strategy backed by the right tools. Be patient and consistent, and results will come. Good luck!