Experts like to talk a lot about various Instagram (Story) hacks. Still, the most important hack is to actually use this type of video and photo content to tell a story.

Your digital marketing strategy can only benefit from it. Stories help to increase Instagram engagement and build a strong brand amongst followers.
Feed posts and Instagram Reels can be seen along with many different content pieces from other Instagram users, competing for their attention.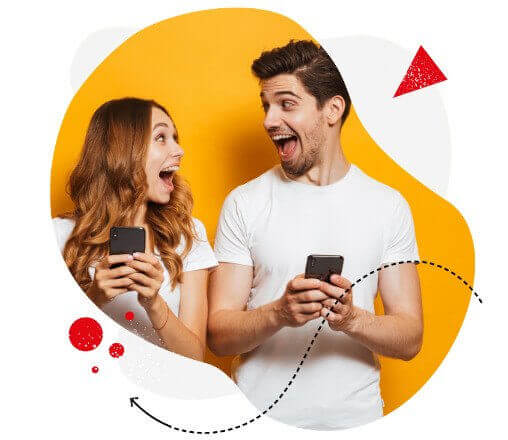 Instagram marketing made easier (especially for teams)
Instagram automation, analytics, reporting, scheduling, and more. Try NapoleonCat and save 90% of your time spent on marketing tasks. Try it for free:
Try NapoleonCat free for 14 days. No credit card required.
Instagram Stories hit different
Meta, the owner of the Instagram platform, has invested a lot of time and resources to create as seamless a mobile experience as possible.
A full-screen experience with no distractions (aside from the ads between Stories) and no competition. Only your brand and user's undivided attention.
Short (up to 60 seconds) videos or visuals that last 24 hours and then disappear. That type of content lives here and now, and the brand may save it in their Stories highlights, but it's not a "for sure" thing.
The fear of missing out makes posting your Stories into a creative and engaging journey for a potential new client. They want to come back to you every day, and they want to take advantage of everything you have to offer.
Talk to people instead of broadcasting news
Posting Stories with technically good product videos, aesthetic photos, and some text will not genuinely engage people.
Do you know what will?
Asking direct questions.
Looking for input on the topic of your expertise.
Getting to know about their interests.
Asking for an opinion about your shared goals.
Involving followers in the decision-making process regarding your products or services.
Asking followers to comment and share helpful information.
Replying to their messages and reactions to keep up the conversation.
To sum it up: Talk to your followers and build connections instead of broadcasting news like a traditional media platform. Nobody wants to watch commercials all the time. We want to engage, we want to know our opinions matter, and we want to be part of the conversation.
Take advantage of Instagram Story Stickers
Instagram Story Stickers are a fantastic tool to increase Instagram engagement and all other metrics you should track as social. Think about how you can use different stickers to talk to your audience with a specific goal in mind.
Instagram Sticker types:
questions,
quiz,
ask-question window,
your turn to post a photo,
countdown,
donate,
add a picture,
support local companies,
order food,
in-story emoji reactions,
links and gifs.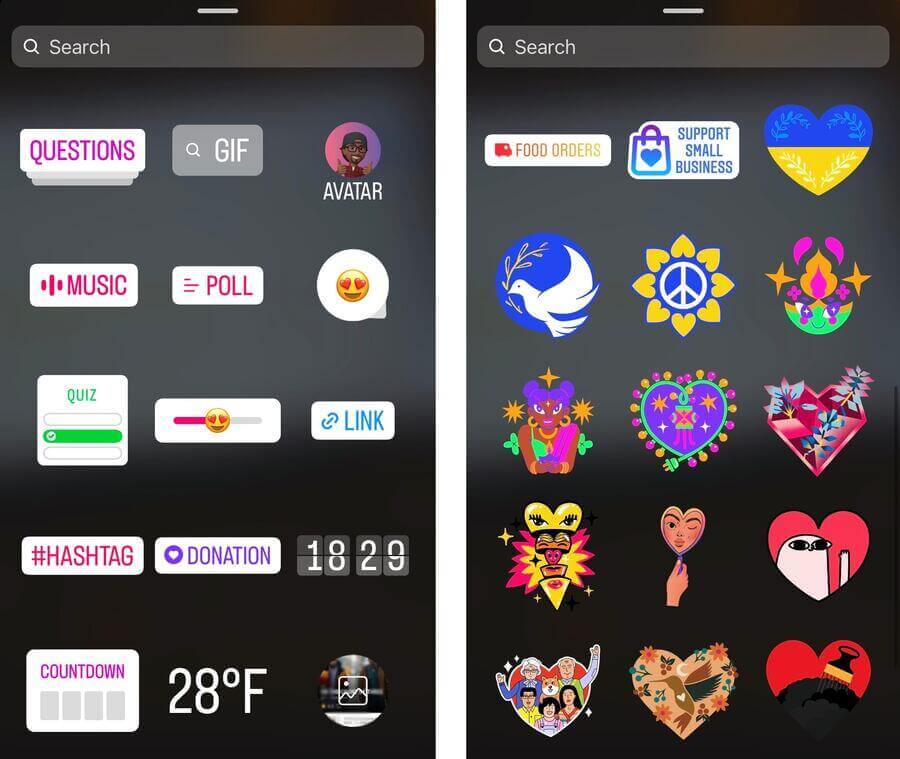 Unsatisfied with the choices? Create your own Instagram Story stickers for the company or personal brand. Pretty cool, right?
So, how to turn the Gram profile into a follower magnet with Instagram Stories? Let's look at some excellent examples of clever Instagram Story ideas put into action.
Increase conversion one question at a time
This case study is an exciting example without being too cheeky and without overthinking. Online yoga school, Yoga International, did something that anyone can replicate: post a simple, direct question.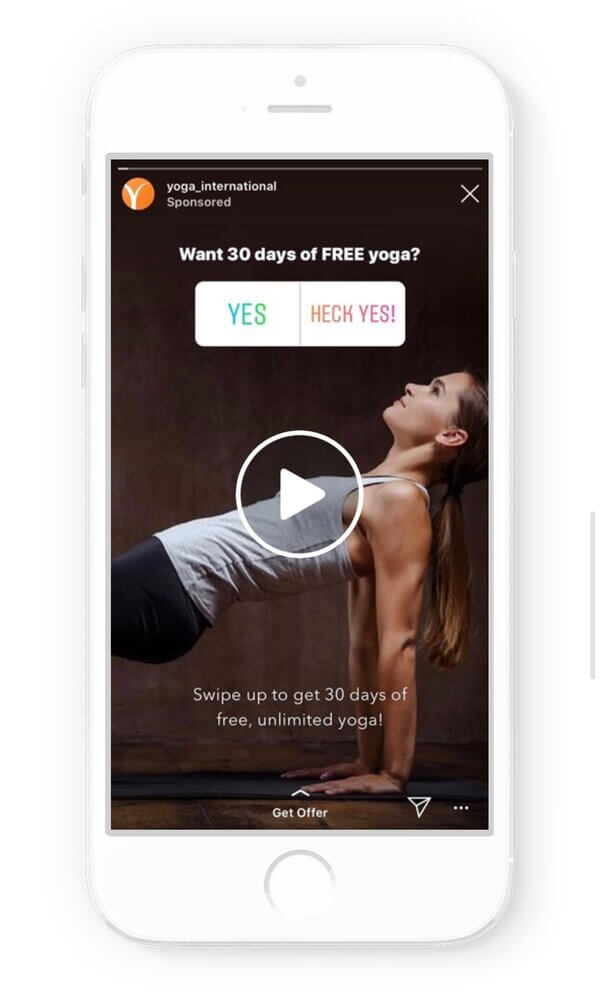 This Instagram Story was sponsored, so it reached more people. (Yes, you can use your Stories as ads!) Regardless, it brought over 3500 new signups from just one straightforward question.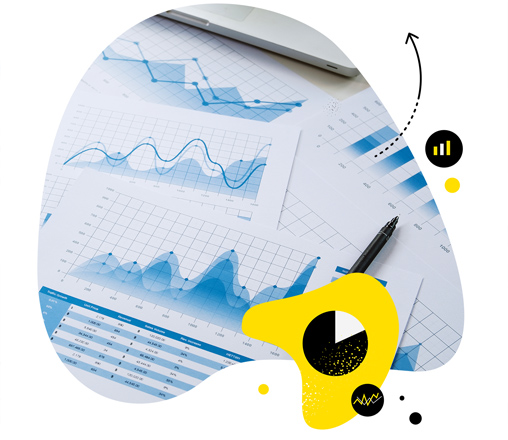 In-depth Instagram Analytics & Reports
Get in-depth Instagram analytics for your own accounts and for your competitors, too! Compare accounts side by side, and quickly generate and schedule reports. Try it for free:
Try NapoleonCat free for 14 days. No credit card required.
Take followers behind the scenes
We all enjoy a little sneak peek into someone else's life or business, and this is what social media allowed us in the first place.
Like Charlie took excited kids inside his Chocolate Factory, take your audience inside your business. Leave the negative consequences, and Oompa Loompas can stay ;). Show off a bit of how you do business, how your day goes by, and how you work on products and offers that clients use later.
Be the guide and let people know you and like you
Take Katarina, Instagram Coach, as an example: @katrinalebar
She teaches her clients how to create engaging viral Instagram Reels. In one of Katarina's Stories, she took the followers on a virtual ride. She showed the studio, equipment, and how the Reel shooting process looks from the inside. Pretty interesting for both aspiring creators and potential new clients.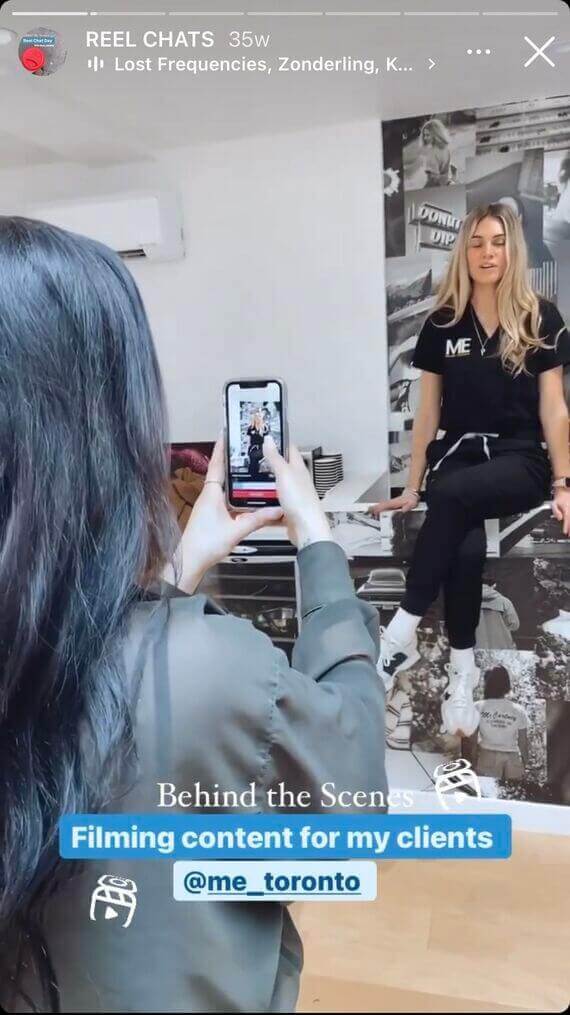 This fun idea is easy to replicate, and I can imagine a thousand different scenarios of using it in businesses that operate online and offline.
What type of social animal are you? aka a thing or two about quizzes
I don't know a person who did not check a funny Buzzfeed quiz at least once in their life to find out what type of pizza or animal they are. God knows I did! The most fun content type: fun quizzes posted in Instagram Stories can help increase your engagement rate quickly.
Take @momondo as an example. They are a travel app that allows you to choose the best flight rates. They could promote the app, but instead, they share content relatable to the travelers in their audience.
In their Instagram Stories highlights, you can find the fun and exciting quiz "Where in the world?" The audience guesses the place from the video. Then the brand shares the correct answer and some fun facts about the location. Simple. Effective. Engaging.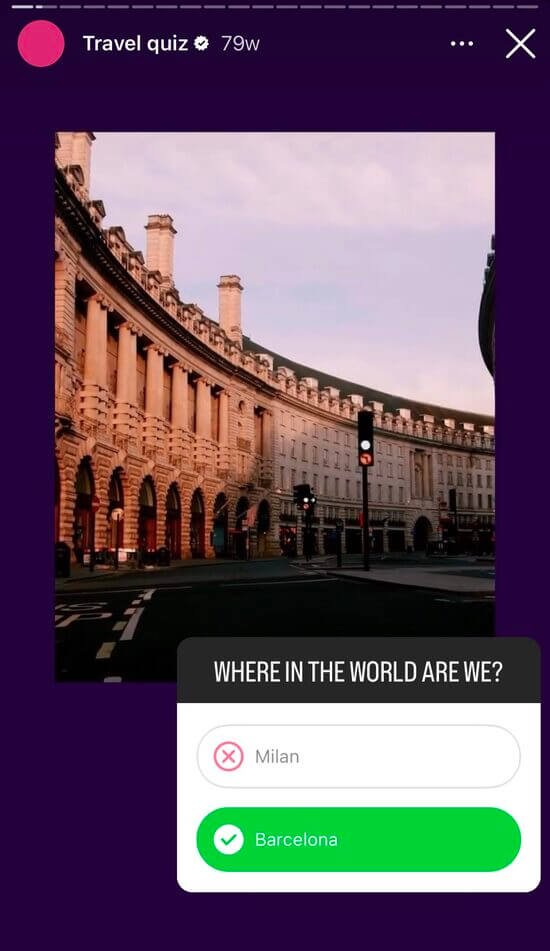 How about a good old Q&A?
Reverse the question-asking idea from the point discussed above. Let the people ask you questions. It can be about work, private life, ideas, products, their struggles. Choose the topic and wait for their questions. Your followers will deliver.
This idea is easy to replicate, and the possibilities are endless. It costs you nothing to do a quick research and pick your audience's brains for content ideas.
Instagram strategist Shevy: @theshevymethod hosts Q&A sessions regularly.
Please pay special attention to how she answers the questions: by adding text answers and recording videos to answer specific questions. Mixing both is a good idea so the audience can stay energized and will not tap on the screen to leave the Story to see what the next person shares.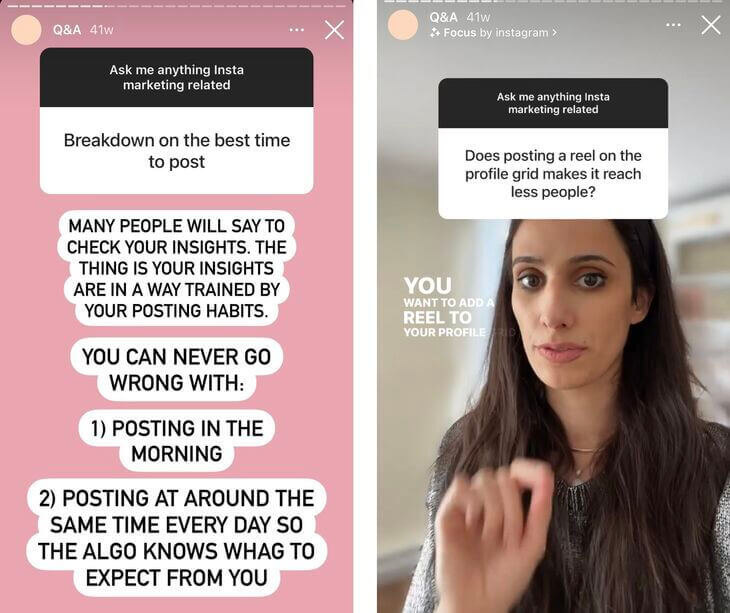 Can I have your attention, please? Amplify the content
The Instagram algorithm favors brands that get a lot of engagement with their Reels and feed posts within the first minutes of posting. The more people engage, the more likely Instagram shows the content to others who can also engage and benefit from the message in the video or picture. And you can be sure that only some of your followers will see the content you create.
How to amplify the reach? Add your blog posts, Instagram posts, and Reels to your Stories. Use the "Share" option to get it directly in front of the eyes of existing followers. More people will see your Instagram Stories than feed posts.
An excellent example of how to do it right? Take a look at Olivia Garden @oliviagarden_eu, who offers products to hairdressers and hair maniacs.
One of their highlighted Stories features a giveaway promotion on their profile. A giveaway (done right and legally) is an excellent way to increase engagement. But the way the brand reminded followers about the action, how they used countdown, shared posts, and Reels (along with gifs)… very nice!
There was a strategy behind it, not just a random mix and match of tactics.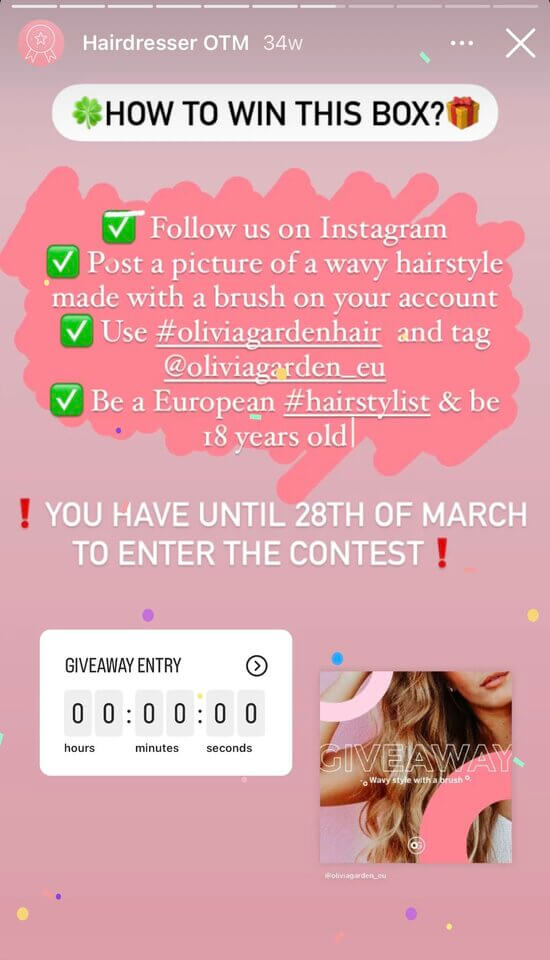 Analyze the social status quo, then apply changes
Make sure you get your bases covered and check how many followers you have on a specific date. You know, the one that you plan to start using Instagram Story ideas mentioned above. Export Instagram analytics to have the report ready to compare after a week, month, and three months.
This allows tracking the results and seeing which tactics and ideas used in Instagram Stories work and which could be a better fit.
Perhaps your audience prefers to have fun and engages more with quiz stickers? Or do they like to ask direct questions you later answer in Instagram live? How does the Instagram algorithm react to the changes you make in the marketing strategy?
Whatever you do, also pay attention to what your competitors do in their Instagram marketing. It is (at least it should be) a vitally important part of any digital strategy. Do your competitors use trends and jump on the wagon quickly? Are they slow in adapting to constant changes? Competitors' Instagram feed is full of helpful information that gets lost when we focus on our metrics and analyze our own Instagram business page.
NapoleonCat gives you all of the above-mentioned tools to talk to customers on social media and plan your SoMe activities.
Monitor the business situation to adjust your marketing strategy. Are you focused on Instagram, specifically? Sign up for our free trial and take advantage of the complete Instagram management tools for business.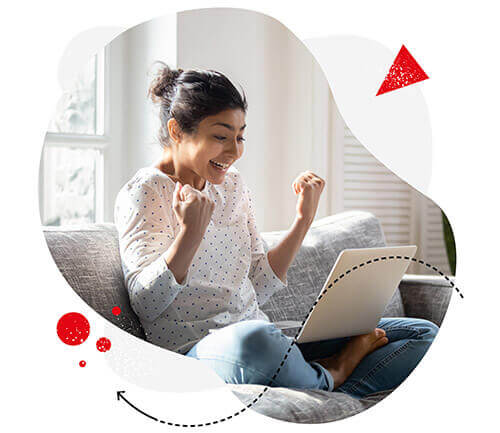 All-in-one Instagram management tool
Manage comments and DMs, bulk-schedule posts, analyze your own profiles and your competitors, and get instant reports. Try it for free:
Try NapoleonCat free for 14 days. No credit card required.