Want to use Twitter for business? Get more followers. Why? Because a high follower count lets people know you're a big deal. It builds your brand credibility.
Besides, having a good number of followers gives you the visibility you need to increase your bottom line (provided those followers are high-quality and engaged). According to a Research Now survey, 93% of people that follow small and medium-sized businesses on Twitter have plans to buy from them.
If you don't have a lot of followers yet, that's okay. We all have to start somewhere. However, growing a social media following feels like an uphill battle when you're starting out. Thankfully, you can learn how to get Twitter followers with the following tips.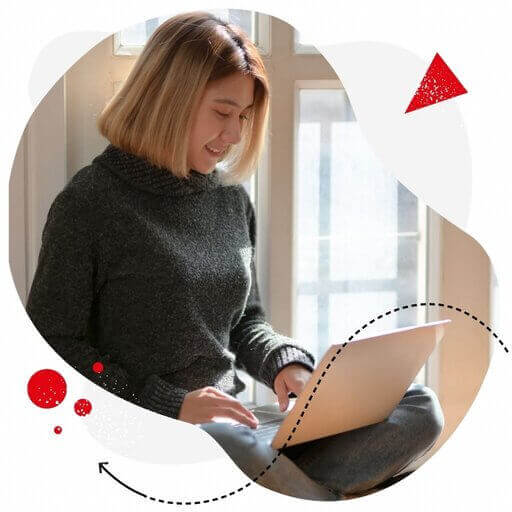 In-depth Twitter Analytics & Reports
Measure your social media marketing results. Track competitors and improve performance using one simple tool. Try it for free:
Try NapoleonCat free for 14 days. No credit card required.
1. Define your brand voice
Want to grab people's attention and convince them to follow you? Show some personality.
When looking at tweets from the most successful brands, one of the first things you'll notice is this: they have a distinct brand personality. Take out the Twitter handle and the profile image, and chances are you'll still be able to recognize where the tweets are coming from.
Think about it. The social media landscape is drowning in brands. With all those brands competing for visibility, how do you stand out?
You do it by defining a brand voice and sticking with it. Why? Because how you communicate with your audience serves as the core of your relationship with them. It differentiates you from other brands and allows your audiences to single you out from the noise.
Casper, for instance, gained a ton of following not just because they sell products that "elevate the quality of sleep," but also because of their "quirky and loveable personality."
I don't know about you, but the following tweet earns an instant follow from me.
2. Optimize your Twitter profile
What do Twitter users do before they finally decide to follow you?
They visit your Twitter profile.
Note that your Twitter profile is like your digital business card. It's the perfect opportunity to communicate who you are, what you do, and how you can benefit their lives.
So, if you want them to push that "follow" button, give them a good impression. Optimize your Twitter profile.
That means doing the following:
Add a profile pic. Show your face if you're a personal brand. Choose a brand logo if you're a company.
Choose a great header image. If you can't afford a designer yet, you can use Canva or Snappa to create Twitter headers in minutes.
Add relevant tags, your website (with a clickable link), and your location.
Add a pinned tweet. Doing this allows you to showcase your best content. Choose a tweet with a ton of "likes" and retweets for social proof.
@HappyFamily is one brand that knows how to snazz up their Twitter profile (no wonder they got 35.9k followers).
3. Tweet regularly and mix it up
It's a question that haunts many of us who want to build a strong following on Twitter: "How often should I tweet?"
While the recommended frequency of tweets depends on your audience, industry, and your brand goals, it is generally recommended to tweet once or twice a day, and not more than 5 times a day.
You can also just check how often your competitors tweet – since you share the same or a very similar target audience. With NapoleonCat's Analytics, you can do just that:

The trick is to have a regular cadence in your tweets so people know they can count on you to keep producing content (unlike many burnt-out brands that post regularly for a month before disappearing into the ether).
It's also important to diversify your tweets. Sure, funny memes are great, but you can't expect to hold your audience's attention by posting the same stuff.
You need to mix it up to keep them interested. Tweet personal stuff. Include visual assets in your tweets. Retweet breaking news. Share important industry stats. The possibilities are endless!
With that said, keeping up with a regular posting schedule is where it gets difficult. If you want to save time, create and schedule your tweets in advance.
By using NapoleonCat's Publisher tool, you can create and schedule multiple tweets in one sitting so you'll have weeks' or months' worth of content, saving you a lot of time and allowing you to manage publishing times more efficiently.
4. Get verified
If you want your brand to look more credible and trustworthy in people's eyes, get Twitter verified.
Having that blue badge beside your Twitter handle not only shows your audience that you're a big deal in your industry. It gives them a clear sign that they'll get some real value if they do business with you.
If you think getting verified on Twitter sounds like a tall order, you're in luck. As of May 2021, anyone can apply for verification. Simply go to the Account information page in Settings, scroll down to Request verification, and then fill out the details.
There are requirements you have to meet, however. To receive that blue badge, your account must be authentic, notable, and active.
5. Use visual content
Want people to sit up and take notice when you publish a tweet?
Use visuals to your advantage.
For starters, content with visuals gets 94% more views than content without them. Getting more views often leads to more followers.
Here are a few tips for using visual content on Twitter:
Add your brand logo to your images. Letting your audience know the image is yours helps create that brand connection.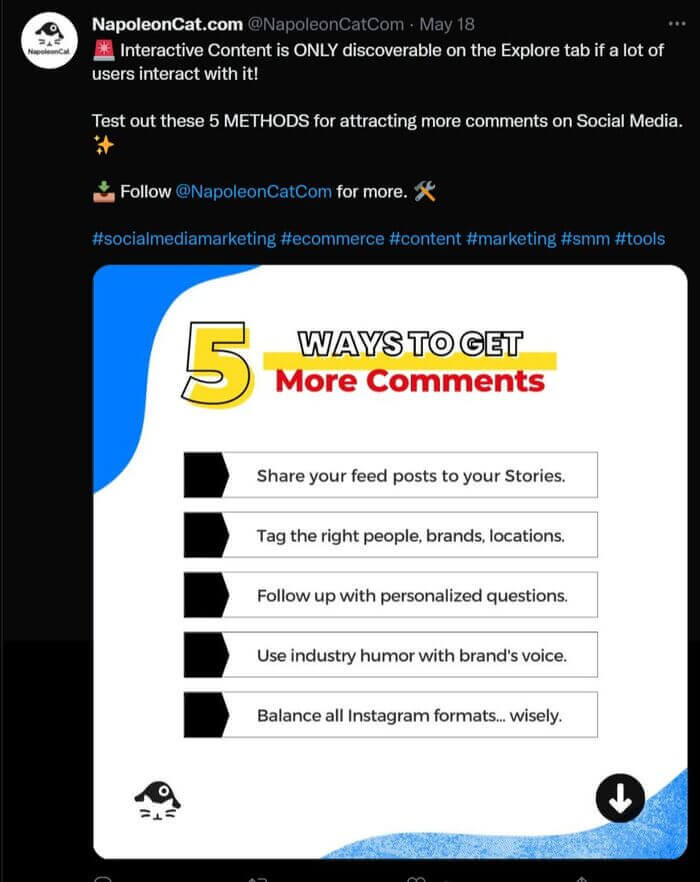 Use templates. Templates help with visual consistency and save you time. You can use Canva's Twitter templates and customize them in a few minutes to fit your needs.
Post shareable images. Use photos, videos, and gifs. Share inspirational quotes, funny memes, or tips to attract attention and engagement!
6. Keep an eye on your competitors
Remember, you're not the only brand in your industry trying to get followers. Your direct competitors are also taking some of your target audience's attention away from you.
That said, you can gain a boatload of valuable insights by tracking your competitors' strategies on the platform.
Tracking your competitors on Twitter provides the following benefits:
Spark ideas for new content. Not to copy their ideas but to take those ideas and expand them or give them a new spin.
Learn from their strengths and weaknesses. You can discover opportunities for differentiation by keeping track of what's working (or not working) for them. The knowledge you gain from their victories and mistakes helps put things in perspective and clarify the goals your brand needs to pursue.
Gain industry insights. Monitoring your competitors' social media activity helps you keep track of major industry news.
A social media analytics tool like NapoleonCat can help you perform a Twitter competitor analysis in the easiest way possible. Once you've added your competitors' accounts, you can access the Twitter analytics for each profile individually or create competitor sets and compare multiple Twitter accounts side by side.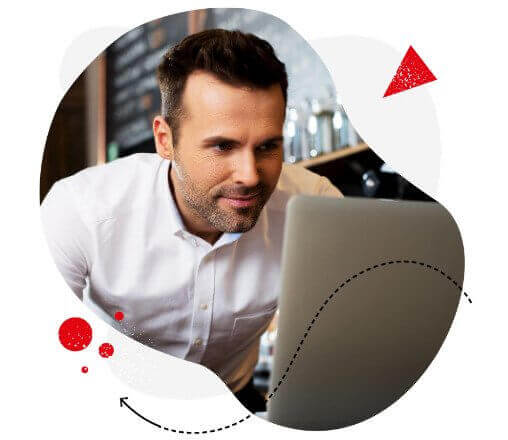 Analyze competitors on Twitter
Analyze your competitors on Twitter and generate reports in seconds. Save time and boost your results. Try it for free:
Try NapoleonCat free for 14 days. No credit card required.
7. Use hashtags
Hashtags are useful because they not only allow you to reach new audiences but also help you find the right ones.
By using hashtags that are relevant to your brand or industry, you're making your tweet searchable to people who are potentially interested in what you're doing and offering. This, of course, increases your brand reach and boosts your engagement.
Regularly conducting hashtag research is key to using hashtags on Twitter effectively. If you want to discover hashtags that can give your brand more visibility, you must always be on an active lookout for trending topics.

To diversify your reach, you can use the 3 types of hashtags as follows:
Industry hashtags. These are hashtags related to your business or niche. Examples include #organicclothing, #humanresources, #happyhour, and #eatlocal.
Local hashtags. These are hashtags you can use to market to your local community. Examples include #bestsalonSeattle, #ManilaEats, and #Vermontdesigner.
Event hashtags. These are tied to specific events. Examples include #SXSW, #MusicMonday, and #SanDiegoComicCon
Branded hashtags. These are hashtags you create for your brand. They are useful because they help distinguish your content, not to mention help you manage or track your social media campaigns. Examples include #MyCalvins, #MyFirstVolvo, and #ShareaCoke.
Twitter lets you use as many hashtags as you want. That doesn't mean you must use 10-12 hashtags in one tweet. Do that and you'll come off spammy, not to mention it disrupts the flow of your tweets. They take up space and can hurt your credibility. Generally, having 2-3 hashtags in a tweet is ideal.
8. Engage with your audience
Engagement is crucial if you want to grow a following on Twitter. Getting likes, retweets, and comments is nice, but you need to pay it forward to get more Twitter followers.
Note that not every user who engages with your content follows you on the platform. If you have an opportunity to engage with that potential follower, take it. Twitter users appreciate brands that interact with them. By liking, retweeting, or responding to their tweet, you're giving them a good reason to hit that "Follow" button.
Besides, the Twitter algorithm picks Top Tweets "based on accounts you interact with frequently, Tweets you engage with, and much more." Engage users in authentic conversations and the more likely your tweets will show up on the feeds of your target audience.
You don't boost engagement by waiting for your followers to initiate conversations. Make sure to create engagement opportunities yourself.
Post open-ended questions. Share your best tips and tricks. Tweet a fun fact or trivia. Tweet something that interests them without directly selling your product.
Trying to engage every tweet can get overwhelming, however, especially if you're getting a ton of them daily.
Thankfully, NapoleonCat's Social Inbox reduces response time by letting you engage users and respond to all social media interactions using one simple dashboard.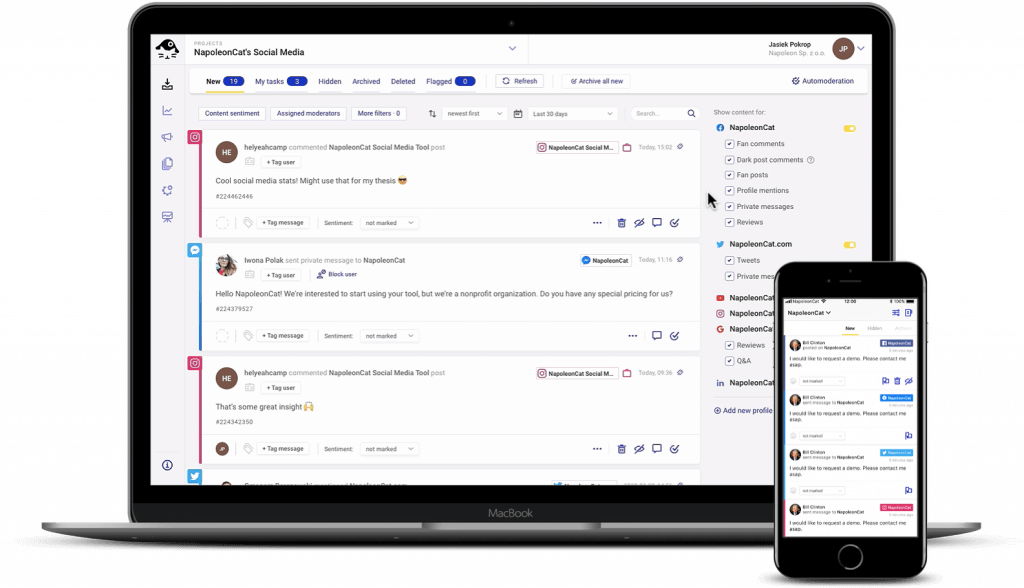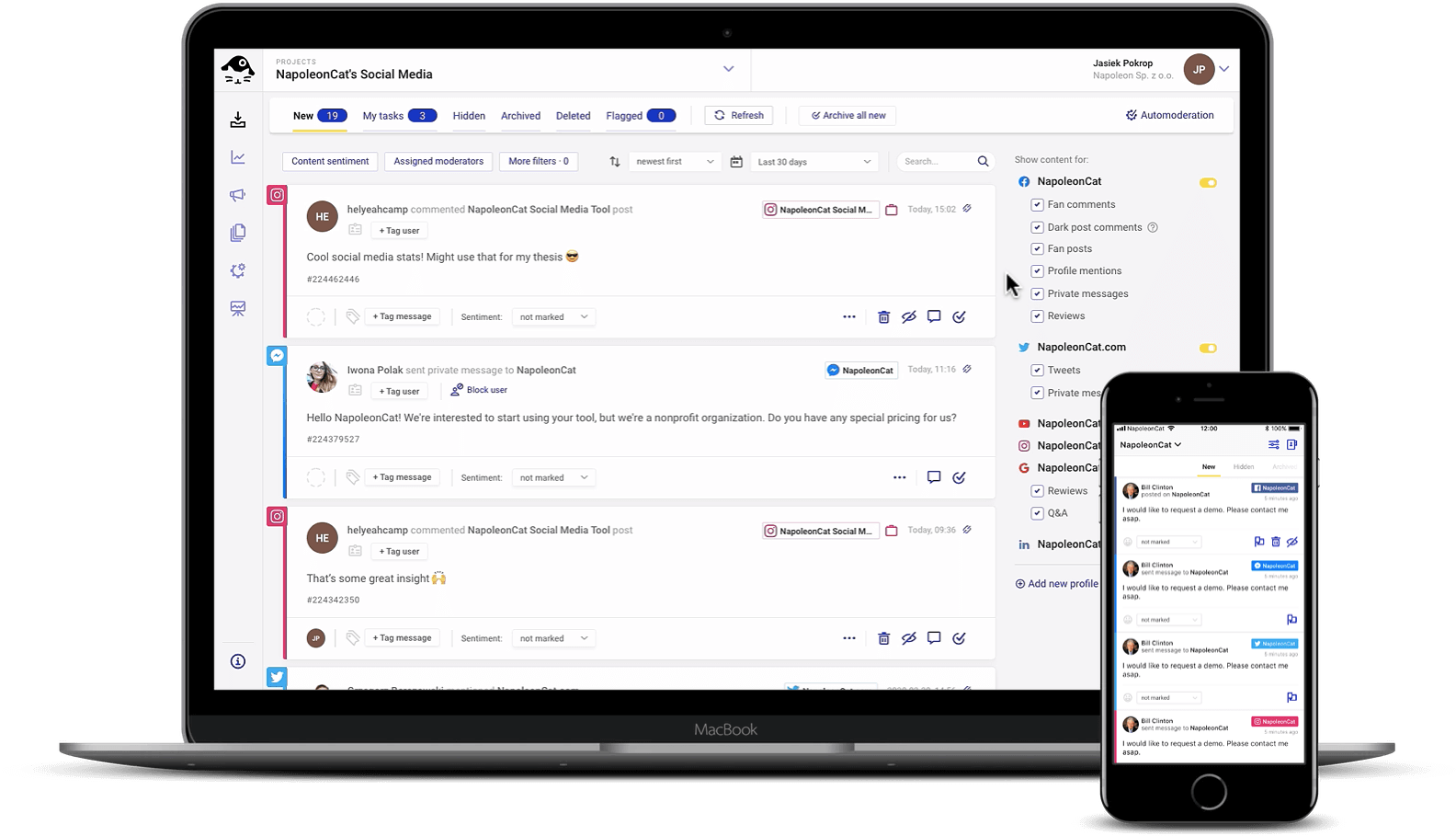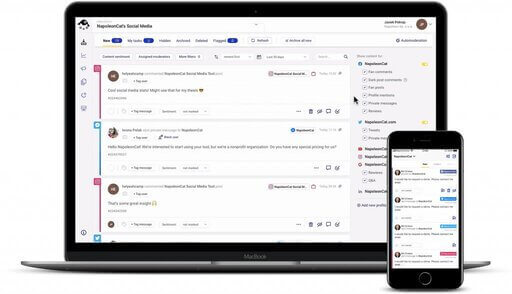 Manage all comments and messages from one view
Use NapoleonCat to manage all of your comments, messages, reviews, etc. – all from one simple dashboard. Try it for free:
Try NapoleonCat free for 14 days. No credit card required.
9. Use Twitter threads
Sometimes, you can't encapsulate your idea, story, or argument within Twitter's 280-character limit. In that case, what you can do is "tweet up a storm" by using Twitter threads.
A Twitter thread is a series of connected tweets that tell a story or share information.
Here's a good example of a Twitter thread.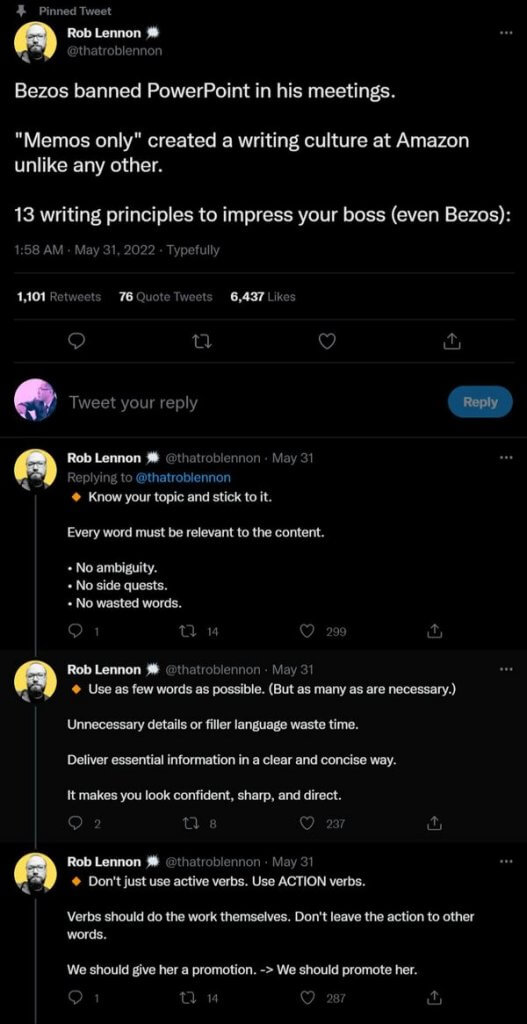 Twitter threads have become a powerful way for brands to connect with an audience. For one thing, they allow you to pack a ton of value via bite-sized bits of easily digestible information. If done well, they can build intrigue or create suspense.
Once a Twitter thread gains some attention, the engagement they receive can help bump up your message in people's timelines, helping you gain more followers.
If you want to create great Twitter threads, here's some useful advice:
Don't reveal everything in the first tweet. (create a knowledge gap, so they're more likely to read the rest of the thread).
Tell a compelling story. Build some suspense. Give tasty details. Give them a reason to keep reading.
Make it shareable. What's the main takeaway you want your readers to have once they're done reading your Twitter thread? Whatever that is, make sure you convey it clearly so readers will be enticed to share it with their network.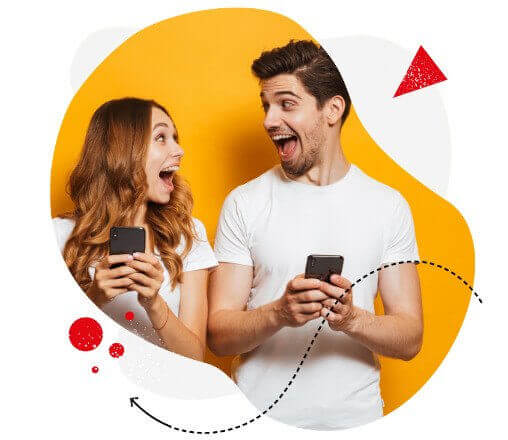 Social media marketing made easier (especially for teams)
Automation, analytics, reporting, scheduling, and more. Try NapoleonCat and save 90% of your time spent on your marketing tasks. Try it for free:
Try NapoleonCat free for 14 days. No credit card required.
Wrap up
At the end of the day, learning how to get Twitter followers is about understanding your audience, their pain points, and goals.
Learning how to use Twitter's best tools and features is also key, but if empathy is not at the root of your content, your social media marketing strategy won't yield the type of results you want.
Of course, it doesn't hurt to use the best Twitter management tools for a business like NapoleonCat. Growing your audience on Twitter can get complicated as you scale your game, and you need every help you can get so you can focus on giving your audience the best possible experience on the social media platform.