Twitter is one of the top ten social networks in the world in terms of the number of active users. It is primarily a platform for exchanging ideas, interesting information, and current news. It is also a place where people come to have a conversation about almost everything that happens in the world.

According to Statista, Twitter's global audience is growing steadily from 217 million monetizable daily active users (mDAU) in the fourth quarter of 2021 to 229 million in the first quarter of 2022. Every day, active users publish more than 500 million posts. Tweets are posted not only on personal profiles but also on company profiles.
The remarkable thing about Twitter is that its audience divides into specific communities. In fact, the network consists of very different groups of users. Various metrics, such as impressions vs engagement and reach, will help you find your unique audience, showing exactly who is reading your account.
In addition, metrics will help you understand the best ways to run your Twitter business account to keep your audience engaged.
In this article, we'll cover: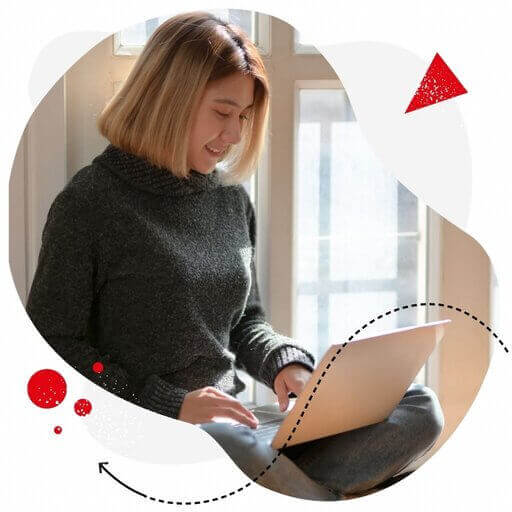 In-depth Twitter Analytics & Reports
Measure your social media marketing results. Track competitors and improve performance using one simple tool. Try it for free:
Try NapoleonCat free for 14 days. No credit card required.
What are Twitter impressions?
Twitter impressions are probably the simplest among Twitter metrics. It represents the number of times the tweet appears in the user's feed.
At the same time, you will not be able to get much information on this indicator: the figure does not say who exactly saw your tweet and whether it is interesting to the reader. Also, don't confuse impressions with reach, which we will discuss later.
To understand what Twitter impressions are, imagine a simple example. You have 700 followers, and every single one of them opened Twitter tonight when you posted your latest tweet. Someone read it carefully; someone clicked on the link in it. Another follower replied, and someone just scrolled through without even looking at it. Each of these followers counted in impressions, although they all interacted with your tweet differently.
Therefore, impressions should not be regarded as the primary indicator of the effectiveness of your activity on the network. Still, since Twitter impressions are used to calculate a tweet's engagement rate, they play an important role in Twitter analytics.
What is Twitter engagement and engagement rate?
Engagement on Twitter is measured by the number of retweets, follows, replies, favorites, and other people's reactions to your tweets, including the clicks on the links and hashtags in those tweets. Your Twitter engagement rate is your engagement figure divided by the number of impressions on the tweet.
Knowing what content gets the most engagement on Twitter makes a huge difference. If you spend time analyzing your most engaged tweets, you will learn to follow trends pretty quickly and then apply that expertise when thinking about future tweets.
This will help you better connect with your audience. Understanding what types and topics of content are most interesting to your audience will help you build the proper social marketing and content strategy.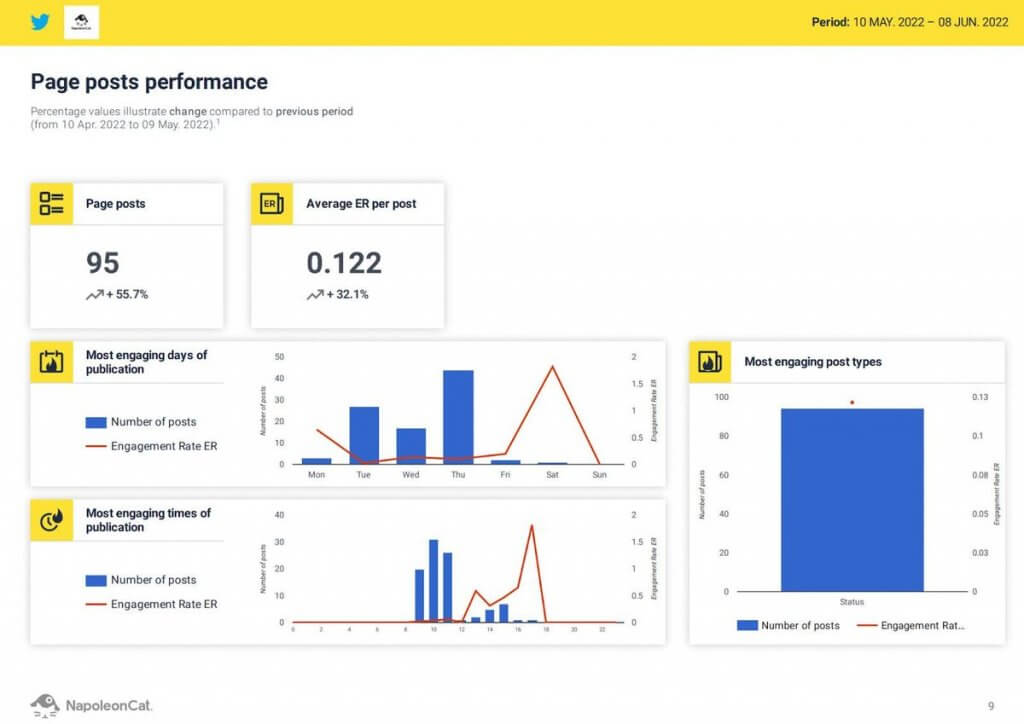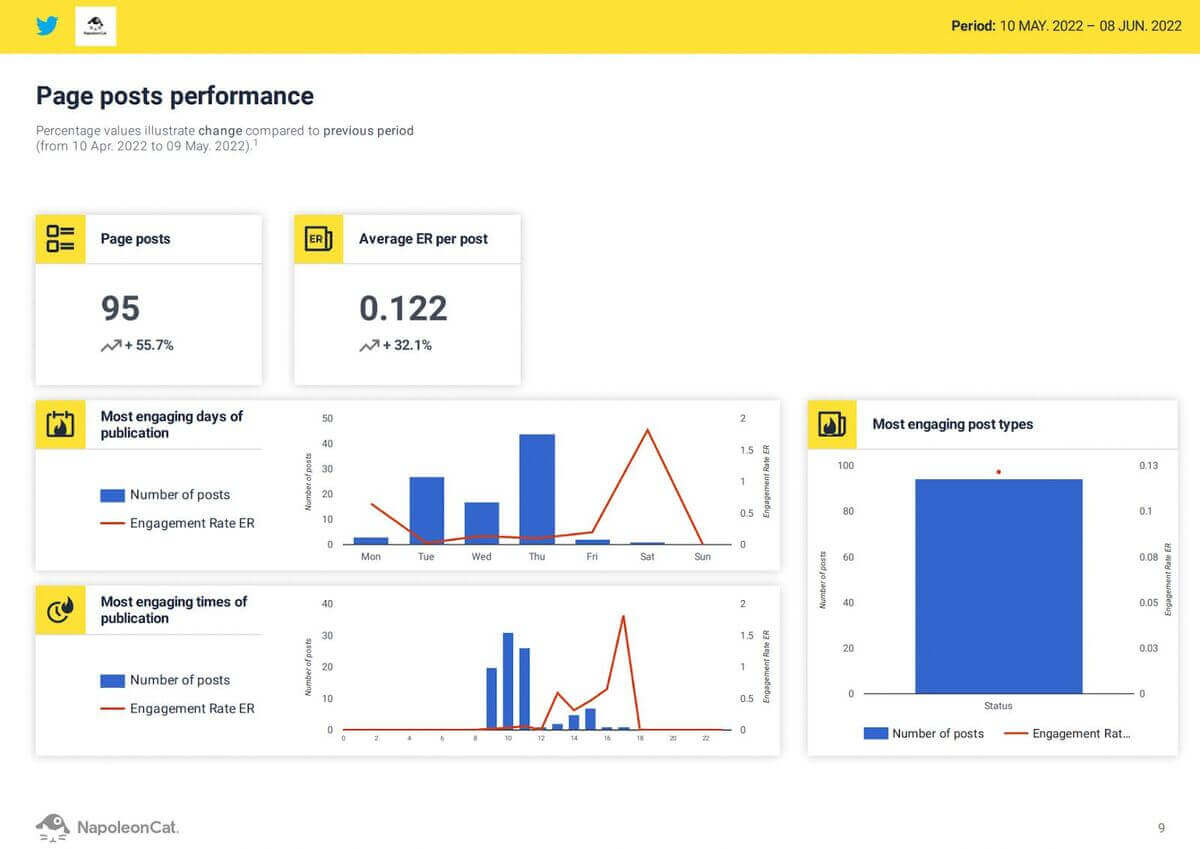 What are other Twitter metrics to track?
If Twitter Impressions pertain to the number of times a tweet actually appears in other users' feeds, then reach is the number of people who would theoretically be able to see it. Those users who are not your followers but the followers of your followers also count. Therefore, reach is always a bigger number than the number of impressions.
In other words, reach reflects the theoretical performance, while Twitter impressions reflect the actual performance of the tweet. Also, we can't say that reach is less important than impressions? Knowing how many people could possibly see your tweet will help you fine-tune your goals and tailor your social media strategy to be more relevant.
Understanding if your audience would recommend your tweets to their followers is essential. Retweets can be seen as an indicator of how many people support what you post.
Tweet activity is a separate section in the native Twitter analytics panel. Here you can see various metrics related to your tweet performance as charts. You can see the general activity of all your tweets over a specified period.


Analyzing tweet data is the best way to get to know your audience better. However, the native Twitter analytics tool offers only very general information.
If you're looking for more detailed statistics from custom time periods, automated Twitter reports, and competitive Twitter analytics, we suggest you test out NapoleonCat – it's free for 14 days (no credit card required).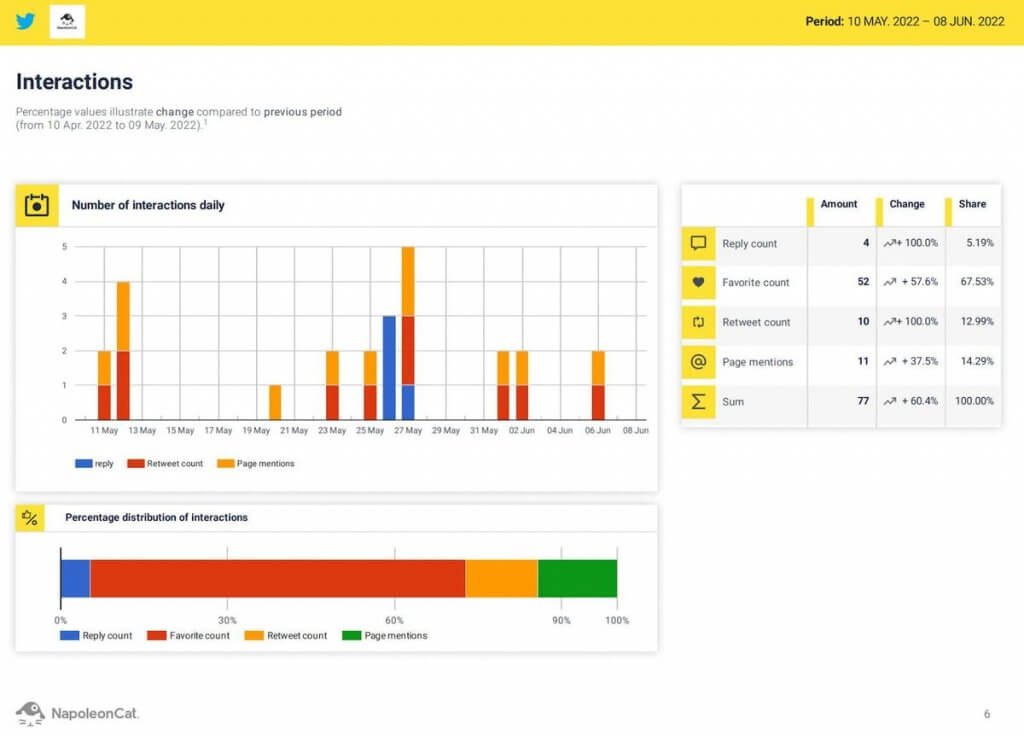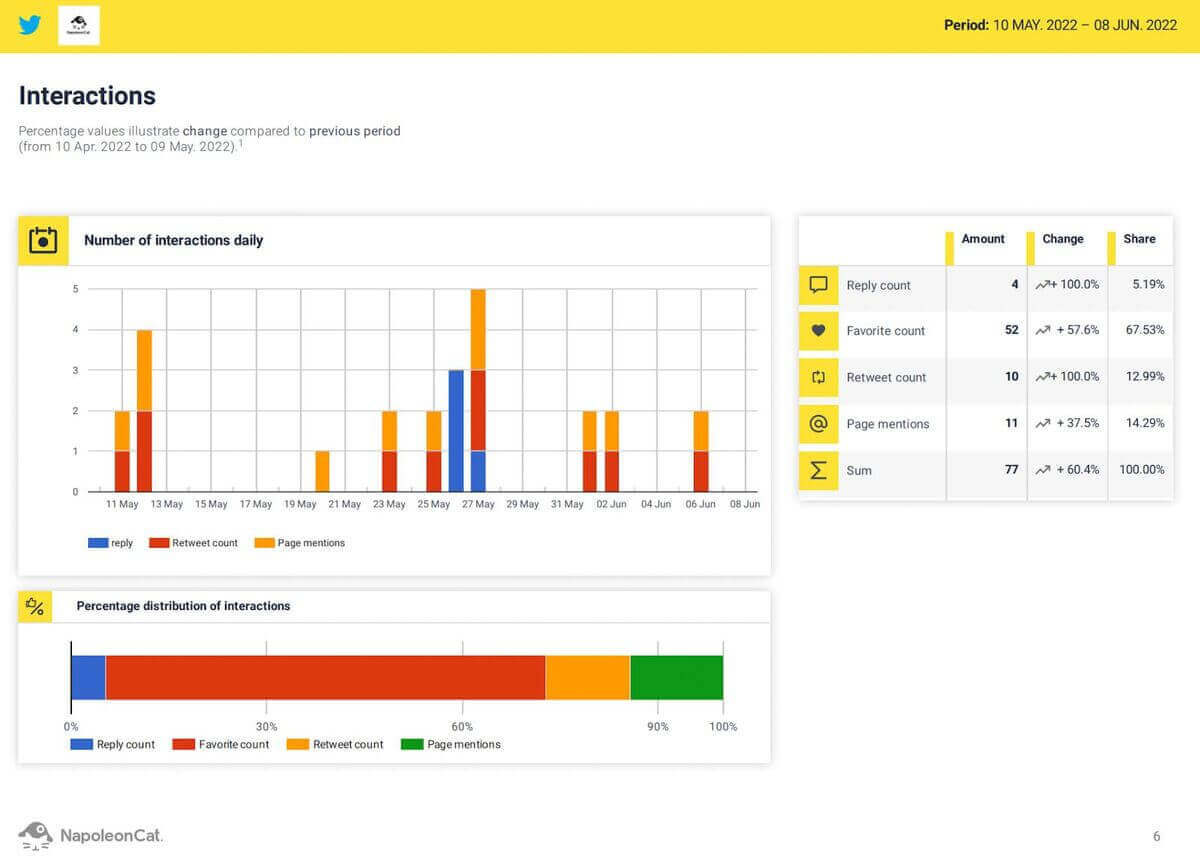 Why you need to learn impressions vs engagement on Twitter and other metrics
To get to know your audience better
Data about the age, gender, place of residence, and interests of followers allows you to create a portrait of your reader. This will help you develop an effective content strategy using your Twitter account statistics.
Perhaps your Twitter audience is not the same as on other social networks. Twitter analytics report will help you find the difference and benefit from it. Also, don't forget the difference between Twitter impressions vs engagement to understand the figures better.
To determine what content your audience likes
Detailed statistics of top tweets let you understand which topics and formats get the most response from your audience. Do your followers like photos? If so, what should be on these pictures? Are posts with jokes and memes popular? Is the audience ready to answer your questions and join the discussion? This is extremely important to know for the successful promotion of your Twitter account.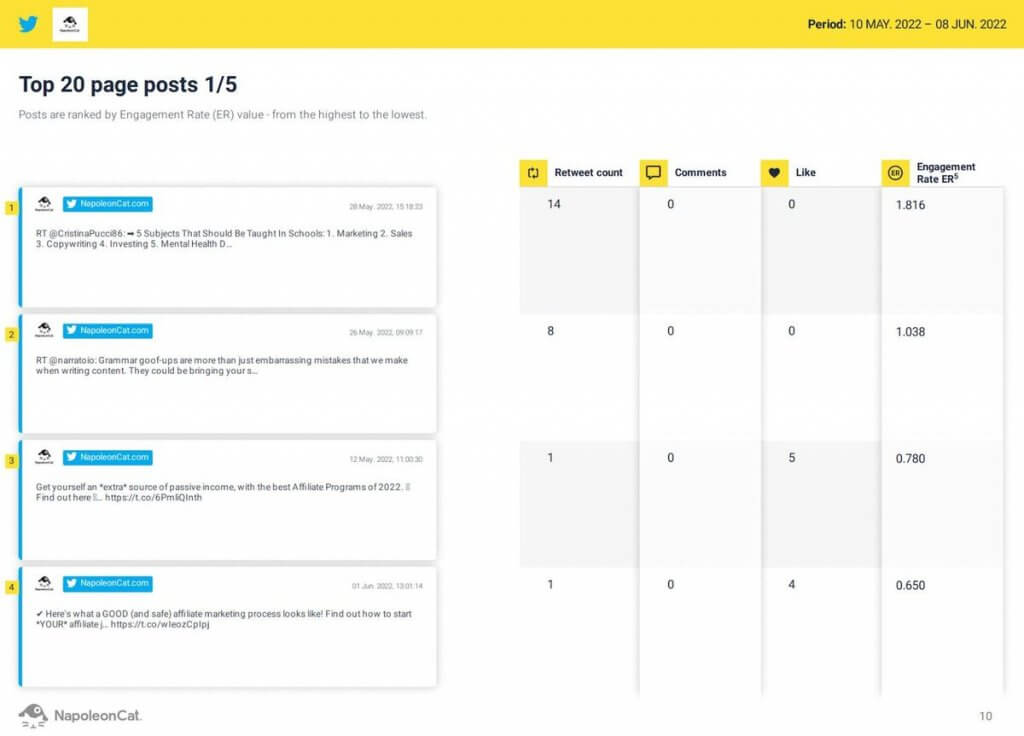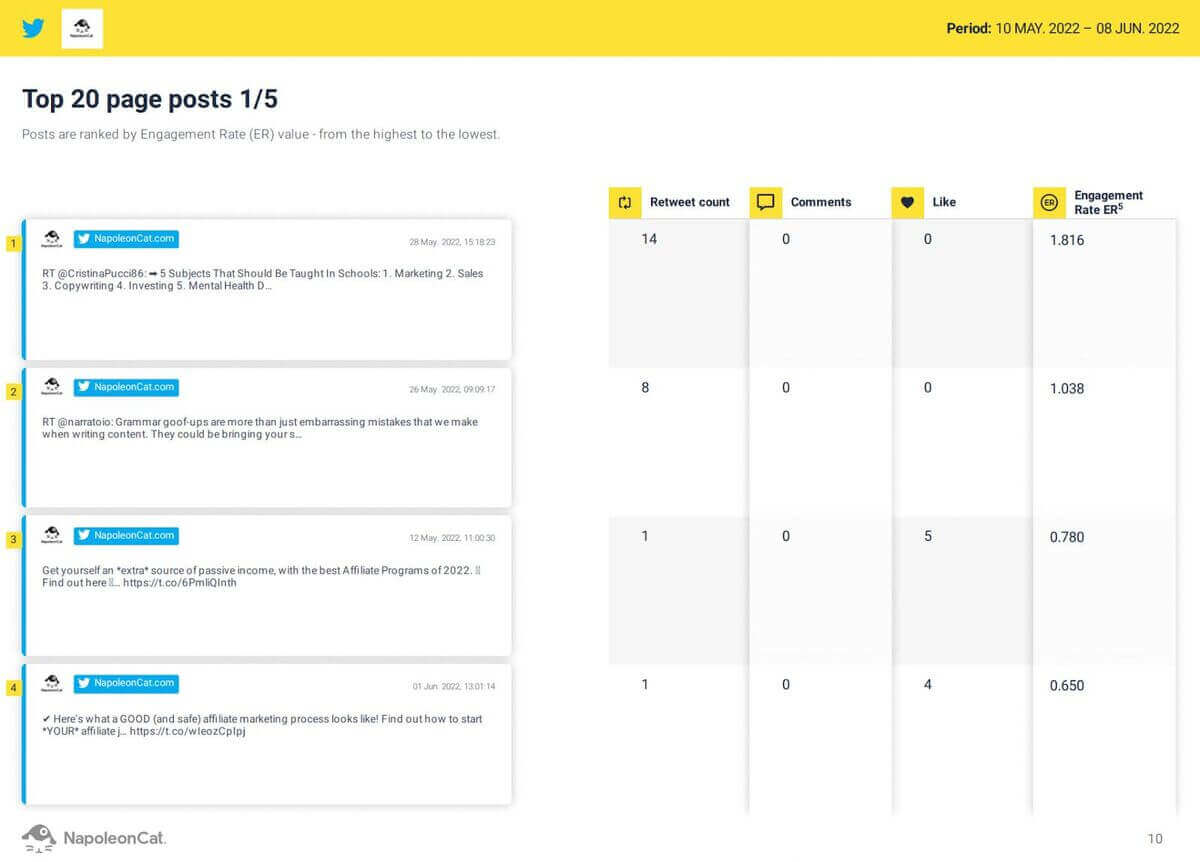 To find the best possible posting time
The impressions vs engagement statistics will help you find the time when your followers are most active. Posting during this time will garner even more reactions, which means you'll get more reach.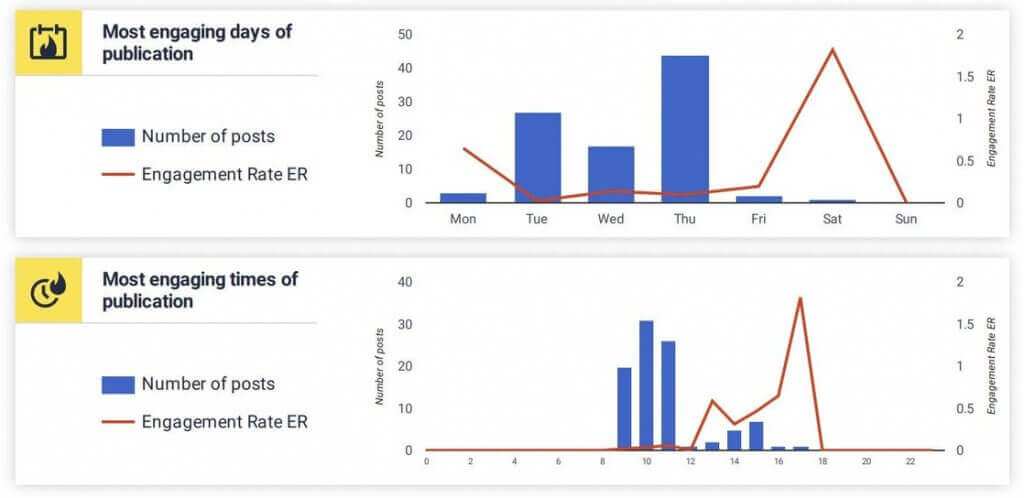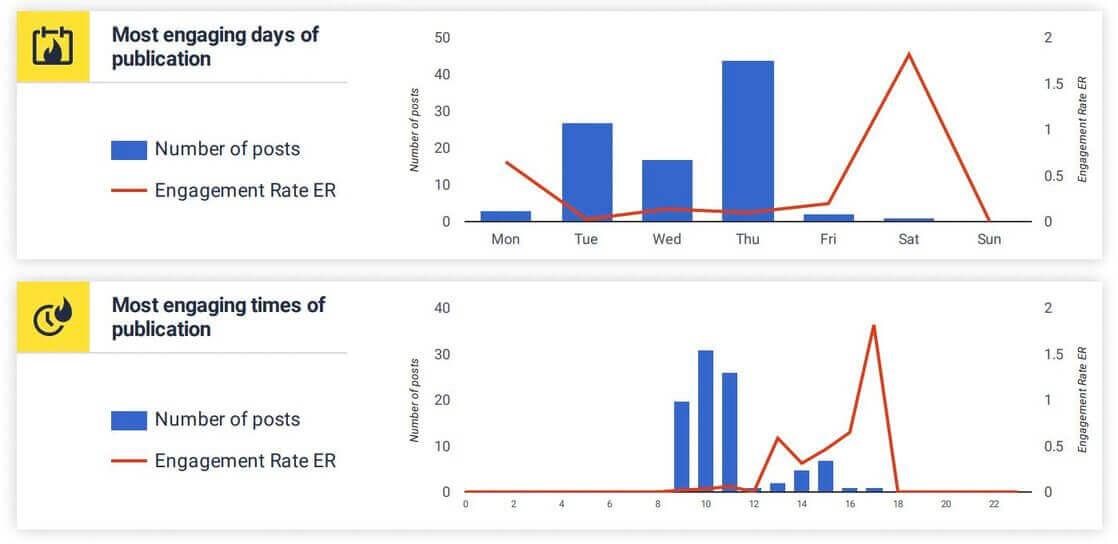 To work on your mistakes
Twitter allows you to track the growth of the number of followers. NapoleonCat's Twitter analytics show how many people follow you on a given day.
If one day you notice that your account has noticeably fewer followers, you should track your activity during this period and think about where you made a mistake. How often did you post at that time, and what did you post about? Did you respond to people immediately or with a delay? By answering these and similar questions, you will understand where you made a mistake and will not make it again.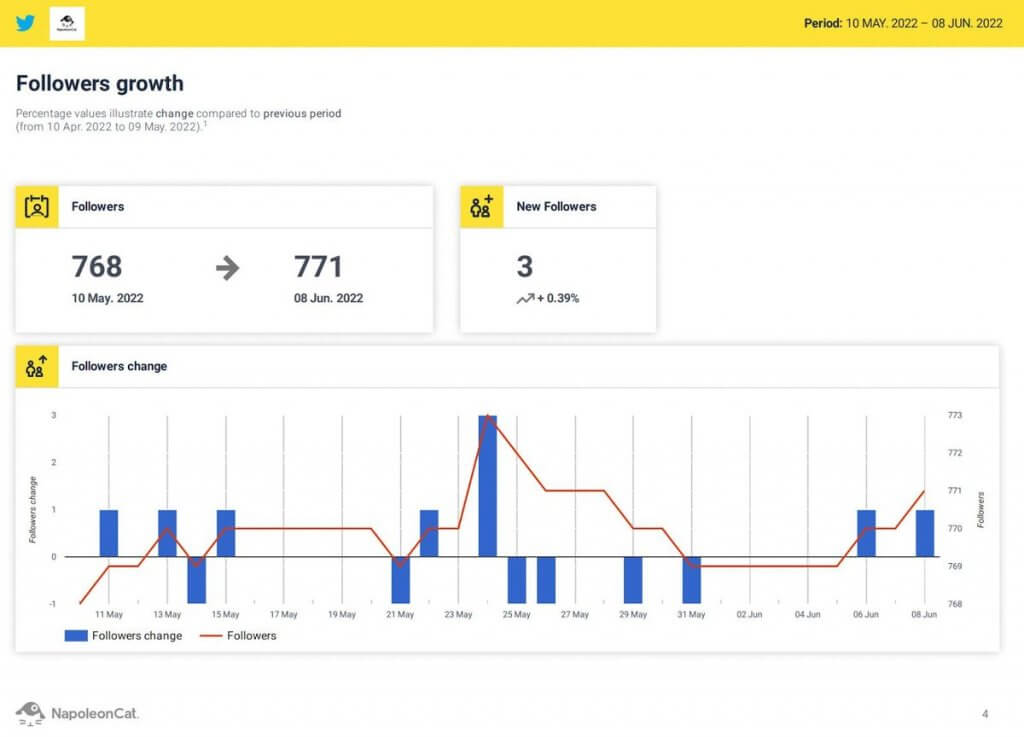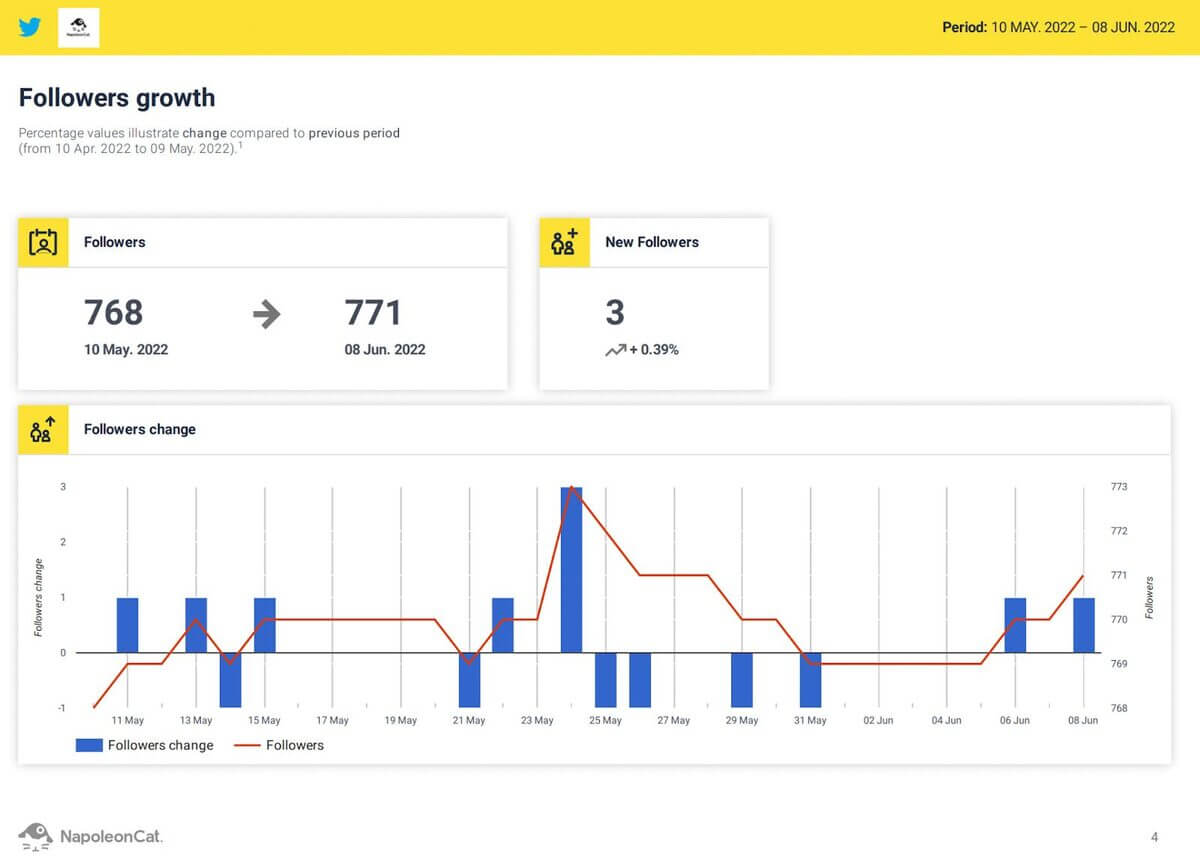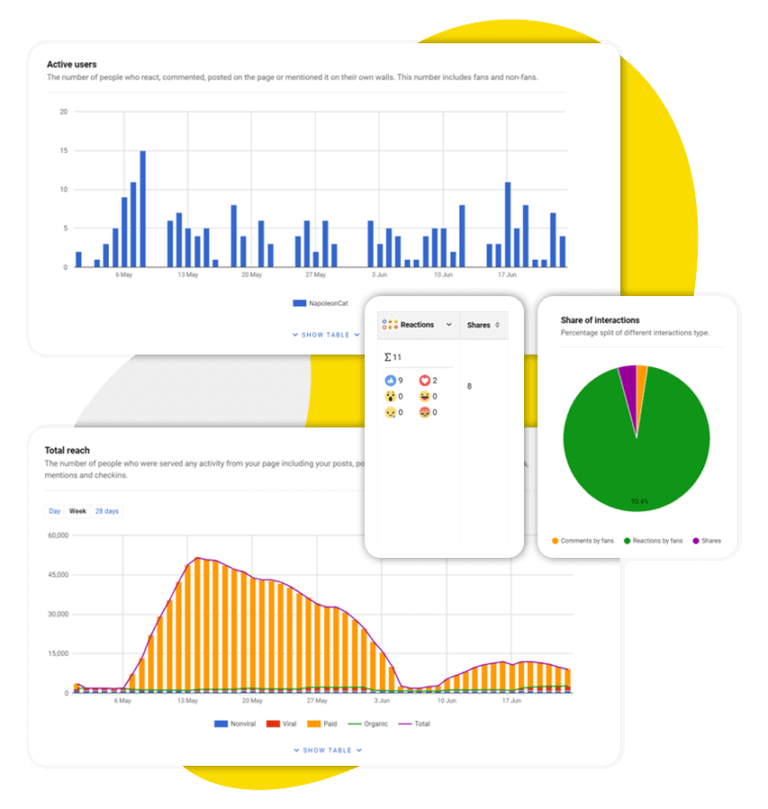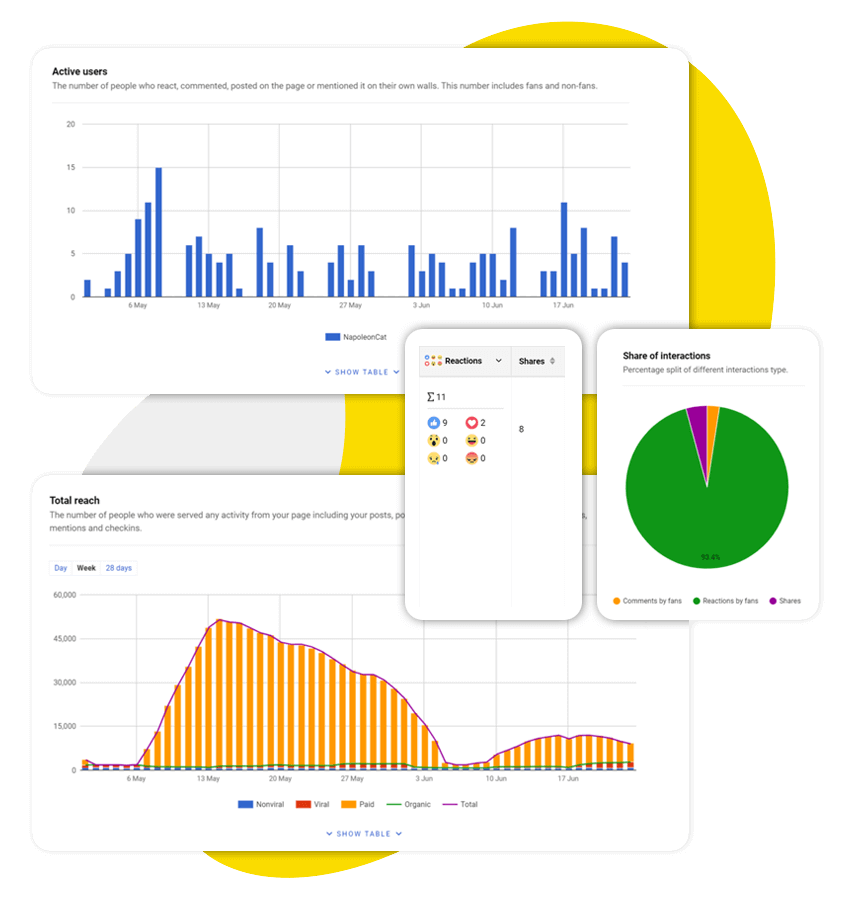 Twitter Reporting Tool
Create Twitter reports for your own accounts + competitors, too. Find out what content performs best, when it's best to tweet, and more. Generate automated Twitter reports. Try NapoleonCat for free:
Try NapoleonCat free for 14 days. No credit card required.
How to increase your Twitter impressions: The secrets of gaining popularity on Twitter
Be active
If you just tweet casually, don't expect millions to read your posts. To increase the visibility of your tweets, you need to be active in your account as often as possible. You don't have to spam your readers, don't worry. Still, it is simply necessary to like, repost other people's tweets, leave comments, and follow the users of interest to you (preferably also popular ones). It is better to perform all these actions every day, not casually.
Tracking and replying to tweets, mentions, and direct messages for multiple profiles in one place is easier with Twitter management tools like NapoleonCat. You can also filter interactions by Twitter profile, type of interaction, time frame, selected tweets, and more to find and react to specific conversations. In case you have an international audience, you can translate tweets and replies automatically.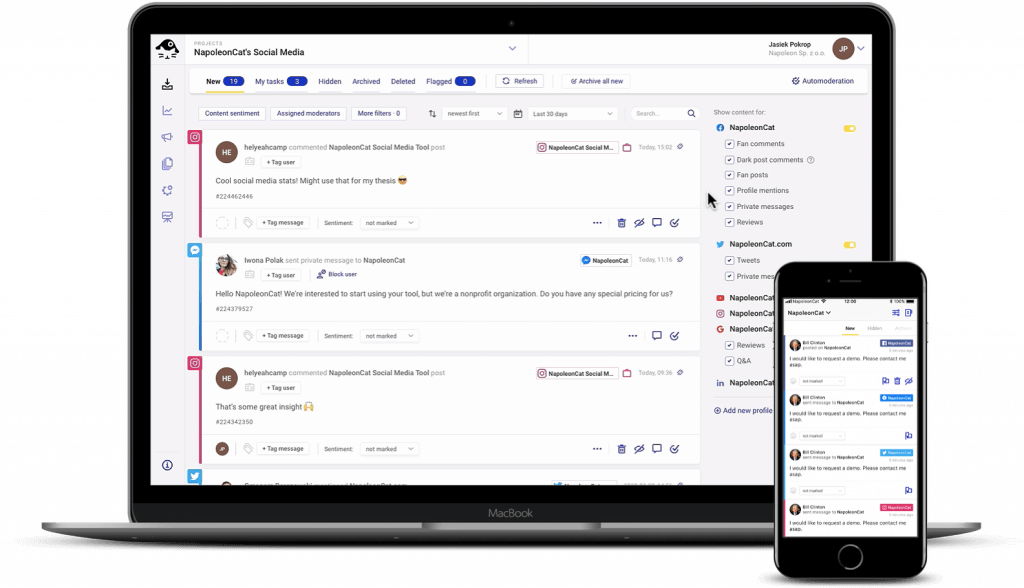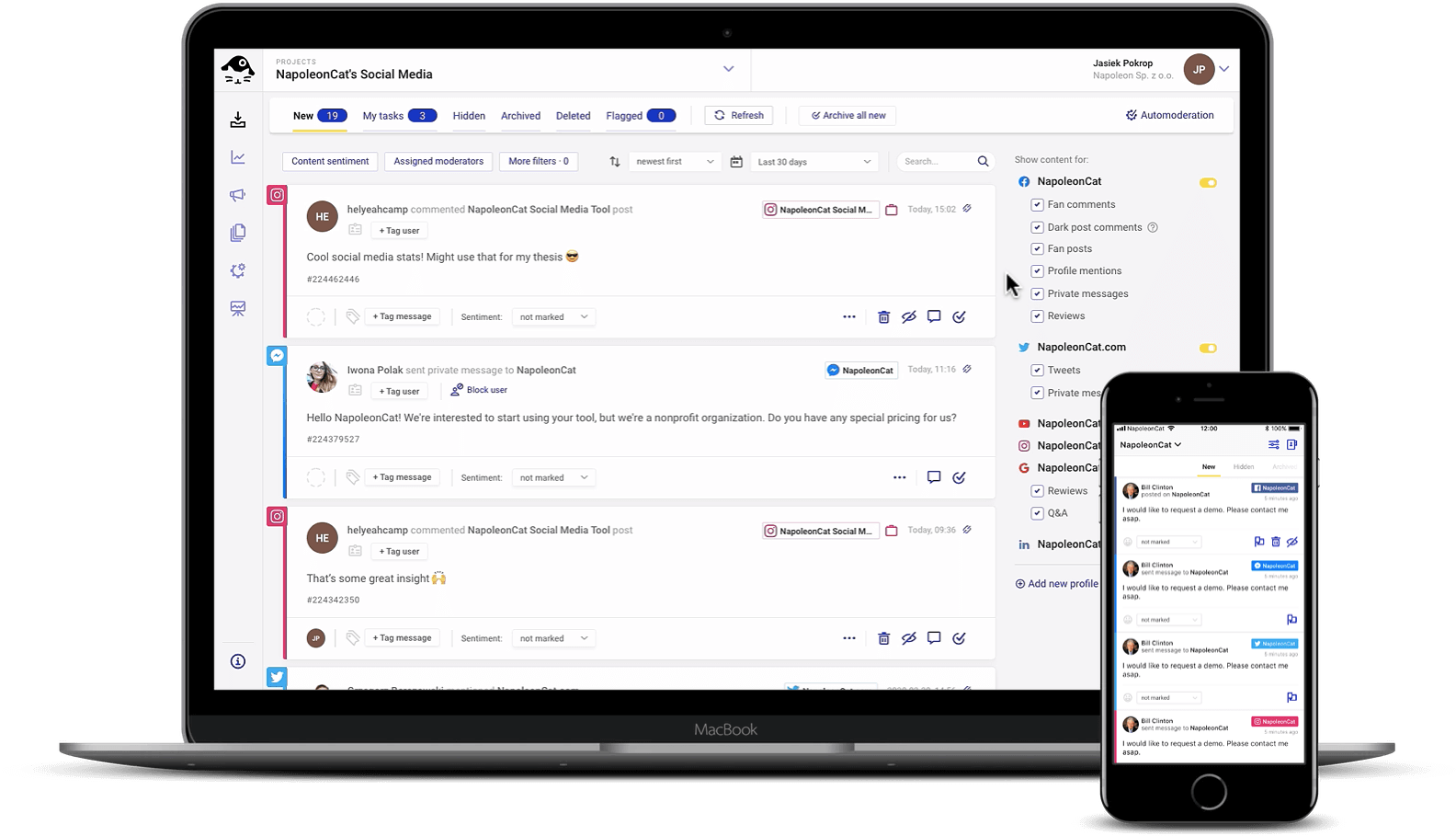 Be concise
In this social network, everything should be short. Both the username and the tweets themselves. The limitation in length forces you to be as creative as possible. It's a challenge, but you have to deal with it.
Be informative
You will have to learn to write not just short but useful texts on this social network. Tell users only what they can really be interested in. And try not to repeat after others. Even if you decide to join the trend, make your tweet unique in every way.
Be relevant
If you share secrets from your area of knowledge, ensure that someone has not revealed them before you. The usefulness of such material would be zero, and users would not be engaged with it. The same with jokes. Even the coolest football memes at a time when the whole world is talking only about the pandemic will not be received well.
Be punctual
To see the promotion results, you need to work with the social network regularly. Upload posts according to the schedule and be active in communication with other users every day. If you post a photo or video tweet and see the effect, keep doing it. If you put hashtags and find out that they are actively followed, do not forget to put them in the following publications.
With NapoleonCat's Publisher, you can schedule your tweets to post automatically in advance for multiple Twitter profiles at once in a handy calendar.
Focus on engagement
High-quality and helpful content is essential, but what's the point if no one sees it? Ideally, you must simultaneously improve the quality of publications and attract followers using different Internet marketing channels. Keep up with the engagement data to see how you perform.
Make it look good
If you post links in a tweet, don't forget to check if they work (as link clicks are also important). Carefully review the text part of the content, so followers do not see spelling or punctuation errors. A company with a good reputation should not post with grammatical errors: people would just laugh at it. Also, don't forget the photos and videos. Tweets with multimedia are more popular than those without visuals.
Make life easier for users
Use hashtags in your posts to make it easier for Twitter users to find your company by name, services provided, products sold, or current promotions. Collecting a hashtag database does not take much time, but it increases the number of clicks.
Also, don't forget the publication of valuable content. If you know something useful to your followers, something they probably don't know, don't keep it to yourself. Share with everyone.
Analyze your competitors
Keep track of what, how, and when your competitors post. Which of their tweets performed better, generated more reactions, and which ones attracted a larger audience?You can take inspiration from your competitors and apply it to your own Twitter strategy. Twitter competitor analytics will help you manage your account more effectively.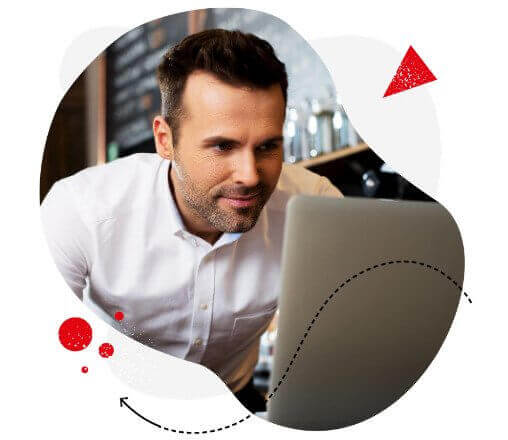 Analyze competitors on Twitter
Analyze your competitors on Twitter and generate reports in seconds. Save time and boost your results. Try it for free:
Try NapoleonCat free for 14 days. No credit card required.
Wrap up
Twitter metrics, such as impressions vs engagement, reach, and others, are a tool that will help you not only increase the popularity of your account but also expand your business. Twitter has a vast audience, which includes your potential customers.
And the metrics help to pave the way in their direction. Good luck!