We live in a time in which being active on social media is not only advisable for businesses — it's crucial. But an effective social media presence means that you need to be constantly engaging with your followers. With millions of consumers using social media, that's what it takes to build a positive brand image and a loyal audience.
In social media, video content is the king of engagement, and social video can come in many shapes. According to experienced video companies, the most engaging format at the moment is live videos.
People love watching streams — they are candid and immediate, and they show a more authentic side of accounts that otherwise post rather polished content.
But executing a successful live video is not easy. So today, I'm going to share with you everything you need to know in order to make a great stream for Facebook or Instagram!
Let's get to it!
Plan your broadcast
Your live video project starts way before you go live. It sounds a bit odd, doesn't it? But if you think about it, it makes a lot of sense: every successful video goes through the phases of planning and strategy, and live streams are no exception.
To plan your stream, you'll need to outline two key pieces of information:
Who is it directed to?
What is it going to be about?
Regarding the who — it's important to know who your audience is on each platform, their expectations, interests, and activity patterns.
Because, to an extent, the demographics of each platform's users' are unique, sometimes brands will notice that their audience is different on Instagram than on Facebook. Sounds weird?
Well, imagine this.
You're running a school's social media accounts. It's likely that, on Facebook, your public will mostly be composed of teachers and parents; while on Instagram, your public will probably be the students.
In this case, you'd have to communicate differently on these two social platforms— so make sure that you know your audience and how it segments!
This leaves us with the second most important question: The what. What is the message that you want to communicate? Are you promoting a new product? Are you having a conversation with another account to increase your follower count through cross-promotion? Are you having a Q&A to connect with your audience or address some current issues?
The possibilities are endless, but whatever you decide to do, it needs to be aligned to your audience's interests and your brand's voice and personality – which is why live broadcasting will mean very different things for different accounts.
For example, Buzzfeed once had a cat live stream running for 37 minutes that generated over 1,500 live comments. That could be considered as a successful stream, and it's clear that the folks over at Buzzfeed know what their audience likes!
But not every account is as quirky as Buzzfeed's. Live videos can easily serve more traditional goals, like promoting new products – just like Birchbox did here with one of the beauty products they offered in their monthly subscription package:
When it comes to live streaming, the sky – and your creativity – are the limit!
Promote your live video
Do you want people to show up to your live stream? Of course, you do — and that's why you need to make sure to promote it beforehand.
A few days before the stream, start announcing it to your followers. You can do this through Facebook posts, or with Instagram stories by providing a sneak peek of what your live video is going to be about. If you can, consider putting some of your ad-budget into those pieces, to make sure that you reach even more people.
Also, if you're announcing that your live stream will be at a certain date and hour, make sure you stick to that schedule! People will be expecting you, and a few minutes late might make some of your viewers seek entertainment elsewhere.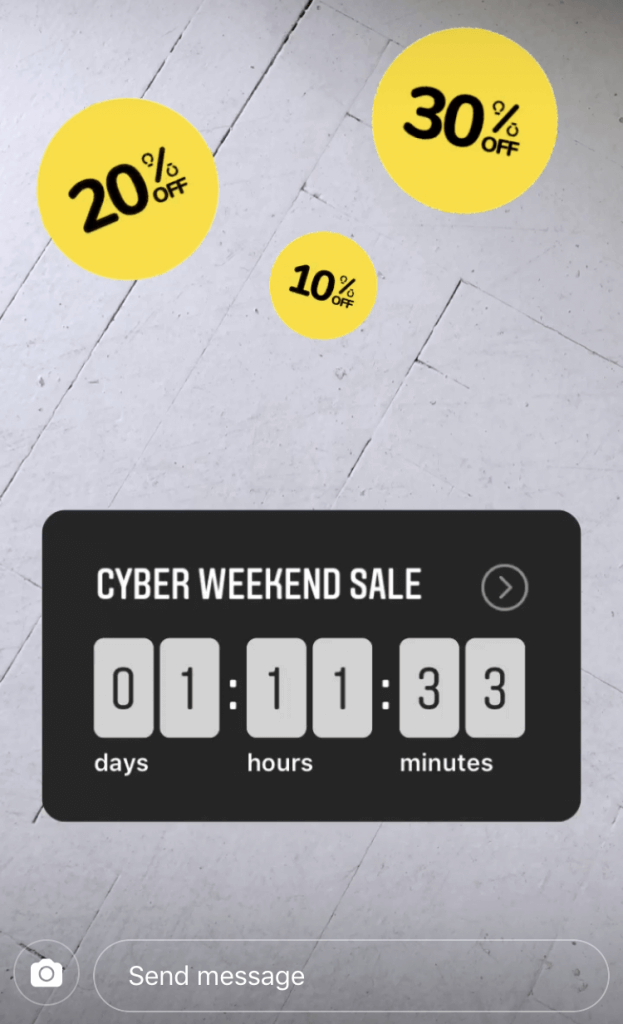 Keep an eye on technical and visual factors
Just like any other type of professional video, live streams need to be visually and technically perfect. In practical terms, live video is just another type of marketing video, and as such, it should work towards building your brand's credibility in the eyes of your followers or bringing you closer to other business objectives defined in your social media strategy.
So, don't make rookie mistakes like shooting in poor light or using a distracting background.
Let's list a few things you need to take care of before going live.
Lighting: Good lighting is one of the key components of good-looking streams. If you can afford it, invest in a studio light kit. If that's not an option, at least choose to film close to a window or in an exterior location to make use of natural lighting. A simple ring light is a great solution for live stream producers on a budget.
Sound is also a big thing to be aware of. Make sure that your camera/phone's mic is working correctly, and that you're in a place with no background noise.
Image composition: Your background should look attractive, but not distracting. Always favor harmonic frame compositions, minding your place in the frame (center-front usually works best!). When in doubt, remember that visually symmetrical spaces usually look most pleasant.
Before going live, do a test run!
So, you think you're ready to hit that "Live" button? Well, before you do, don't forget to do a dry run.
Dry running your live video will help you check if the lighting, sound, and composition are all properly set up. It can also help you practice your speech to make sure that everything flows naturally.
Try to conduct these test drives as realistically as possible, simulating answering questions, welcoming new viewers, and re-introducing yourself and your topic every few minutes to keep everything in context (if you happen to get a constant flow of viewers).
This is especially important if you haven't done a live stream before — practicing will help you make sure that you know where all the buttons are and how everything works. That way, you won't end up looking terribly inexperienced in front of your audience!
Include CTAs in your live video
As you may already know, a call to action (CTA) in marketing lingo is something that prompts the audience to take action. Sometimes, it's a button on a website that reads "Buy now!" Other times, it's a caption underneath an Instagram post that invites people to comment on their experiences.
Different types of social media content call for different types of CTAs and live videos are no exception! Calls to action in streams tend to focus on engaging the audience, keeping them hooked on the conversation.
A CTA in a live video can be as simple as "Leave your questions here for the Q&A" – but it can also transcend the live stream. If you're presenting a new product for your brand and you want your audience to go check it out (and, hopefully, buy it), make sure to make that clear in your CTA.
In all cases, make sure that your call to action is present in different moments of your video. It's vital to direct your audience towards what you want them to do at different key points — shortly after your live stream begins, somewhere in the middle, and before you wrap up.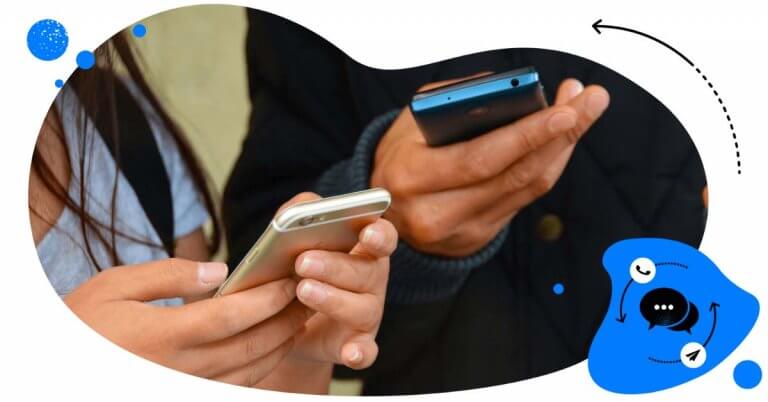 Manage multiple social media accounts in one dashboard
Facebook, Instagram, Twitter, LinkedIn, and YouTube – engage your audience across platforms with NapoleonCat.
Try NapoleonCat free for 14 days. No credit card required.
Wrap up
Live video is a goldmine of engagement, ready for you to go and tap into the potential. People love them — Facebook and Instagram live streams tend to generate as much as ten times the average amount of comments that regular videos do. 
All of this is because live videos shorten the distance between brands and the people that follow them. They're like digital conversations, and mastering this format is a must for companies eager to find new ways to connect with their followers and create communities of loyal customers.
Live videos are here to stay. Are you ready to embrace the trend?