Video content takes center stage in social media marketing strategy. It doesn't matter what your company does. If you don't plan a video content strategy for social media platforms like Facebook, Twitter, Instagram and YouTube, you're more likely to lose potential customers.
According to SmallBizTrends, social video generates approximately 1200% more shares than image and text content combined.
Effective video content on social media not only brings brand awareness but also helps increase social media engagement and drive lead generation. Hubspot says, more than 80% of users recall a video ad they watched in the past 30 days. So if you really want to take your business to the next level, create effective videos to make the most of your paid social media marketing.
In this blog, you will come to know about some great tips for creating a successful social media video. But first, let's find out why a branded video content has more advantages than other forms of content.

Branded social media video
When you prefer to create branded video content over a simple video advertising, you make a better connection with your audience. Whether you're sharing it on Facebook, Instagram or LinkedIn Branded video content is a technique to produce educational, authentic and original advertising. It focuses more on sharing brand values with your social media audience, rather than trying to sell them a specific product or service .
Since branded video content is not designed to sell products, it's more likely to engage social media users. Eventually, branded content helps build trust and obtain long-term customers. Some of the major advantages of adding branded video content in marketing strategy include greater reach within potential target groups and increase in customer retention.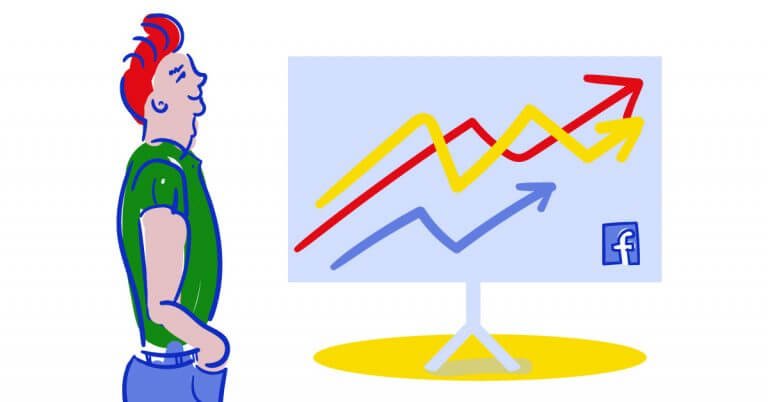 Social media analytics
Measure your social media marketing results. Track competitors and improve performance using simple dashboards.
Try NapoleonCat free for 14 days. No credit card required.
Now let's find out how you can create successful video content for your social media campaign:
Social media video marketing: sell the story
Have you ever wondered thought why hard selling techniques fail to make a powerful influence anymore? This is because buyers are smart enough nowadays. They don't like to be sold.
If your old sales pitch is not doing well for you, it is time to focus on the story. You should think to create a video content that concentrates more on the value of your business. On different social networks, you may get customers of different age group and gender. To better connect with your audience, you need to create a video that will stop them scrolling and watch beyond the two or three seconds you have to grab their attention. making them feel on the edge of their seat. You may try introducing a character to grab the attention of your customers and provide a resolution to their queries.
When you create a storytelling video, it delivers a message that touches the emotional chord of your customers. So, rather than trying to sell a product or service directly, focus on developing a great story and selling it to your social media audience.
Planning a social media video production
A good plan is essential if you want your video to reach and engage the users you care about. It helps develop effective content and ensures the success of the entire campaign.
So what exactly should be involved in your planning? A good video marketing plan must include audience research, content planning, and budget distribution. Video is not the cheapest type of social media content. If you want your brand voice to get heard across countless competitive videos, don't compromise its quality. There are plenty of production teams out there who specialise in videos designed for social media. For a very low-budget option, you can even consider testing a very simple slideshow video format as made using Lumen5.
Don't forget to account for the social media platforms for distributing your video. Consider posting a full-length version on Facebook and YouTube or an Instagram story but sharing shorter clips on Twitter or in a video ad on Instagram. You want to think about these platforms in terms of how users will view and interact with them. Are you more likely to get better reach through mobile? Should you plan for subtitles for users that are likely to be watching it without sound as it often happens with autoplay? All these are important details that will come out of a more in-depth analysis of your social media video's audience. So, before you start production, consider them carefully.
It's all about the first few seconds of your social media video
Social media users consume content quickly and without giving it their full attention. Therefore, it is crucial that you provide them with relevant content, right from the beginning of your video.
According to a study published in Time magazine, people lose concentration in a few seconds when watching a video. Therefore, the first few seconds of your social media video decide if a user will keep watching and whether your brand message is actually delivered..So to drive better results, pay special attention to the introduction of your video.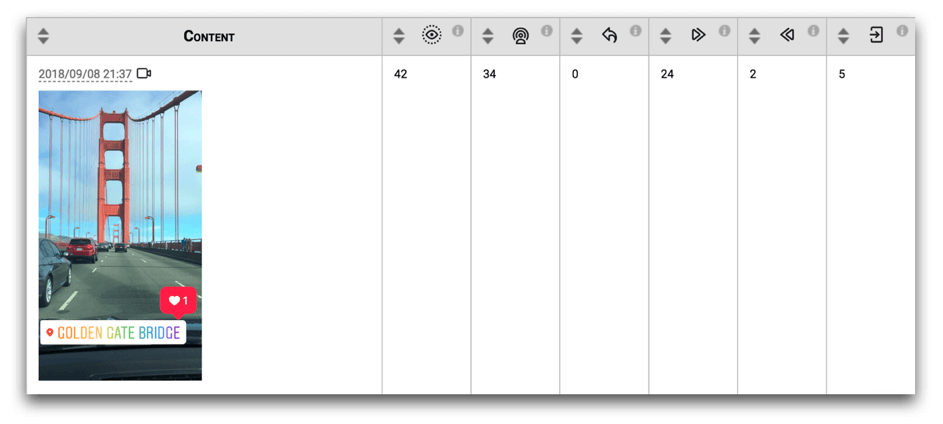 One-size does not work for everyone
Social media users are extremely picky. They want to be served content that's designed to suit the platform they chose and their individual interests. Make sure you put their benefit first when creating a social media video. Work this out by looking into your target audience's profile and then implement in your social video.
Use subtitles
Captioning your videos can make a considerable difference, especially when you are targeting multiple audiences. Not only foreign viewers but also whose native language is not English can be a part of your audience. Subtitles make it easier to consume video content on the go and it's likely that a majority of your users will be viewing it on mobile.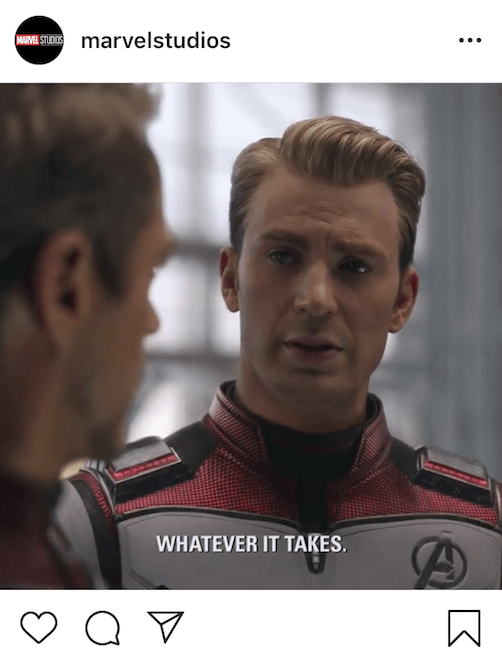 Make use of animations
The use of animation is the latest trend in social media video marketing. Create an animated video that can catch customers' attention and explain your message in the simplest way. What makes animated videos effective in a video marketing campaign is their ability to visualize complex subjects in an informative and engaging way.
Consider your platform of choice
To a large extent, the success of your video also depends on the social media platform you choose to promote it. Remember, each social media platform has a different video requirement. For instance, if you choose Instagram to post your video, you should know that the platform allows 60 seconds of video only. On the other hand, videos on Facebook can be up to 240 minutes long. That means you will hardly need to re-adjust your videos to match the standards of the platform. Before you start with the video creation process, consider the social media platform as well where you're going to post it. Always keep your videos short and sweet.
Add a call-to-action
It doesn't matter how creative and effective your video content is. If it doesn't have a strong call-to-action, it won't help you meet the actual objective of your video. However, your call-to-action doesn't have to be sales-focused, at least not in a direct way. Make sure it provokes emotion and enthusiasm.
Choose a professional video editing tool
To create a professional video, it is important that you choose a professional tool as well. Renderforest is a well-known tool that helps you design professional promotional video content in a few easy steps. The tool can be used to create animated videos, slideshows, music visualization and more. If you want to create a clear and concise brand video for social media without breaking your bank, give this tool a try.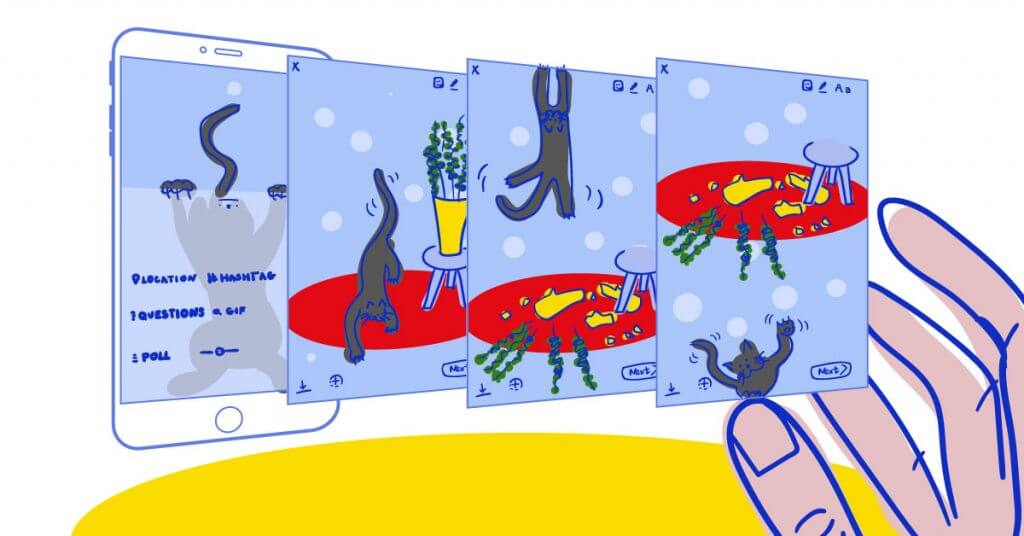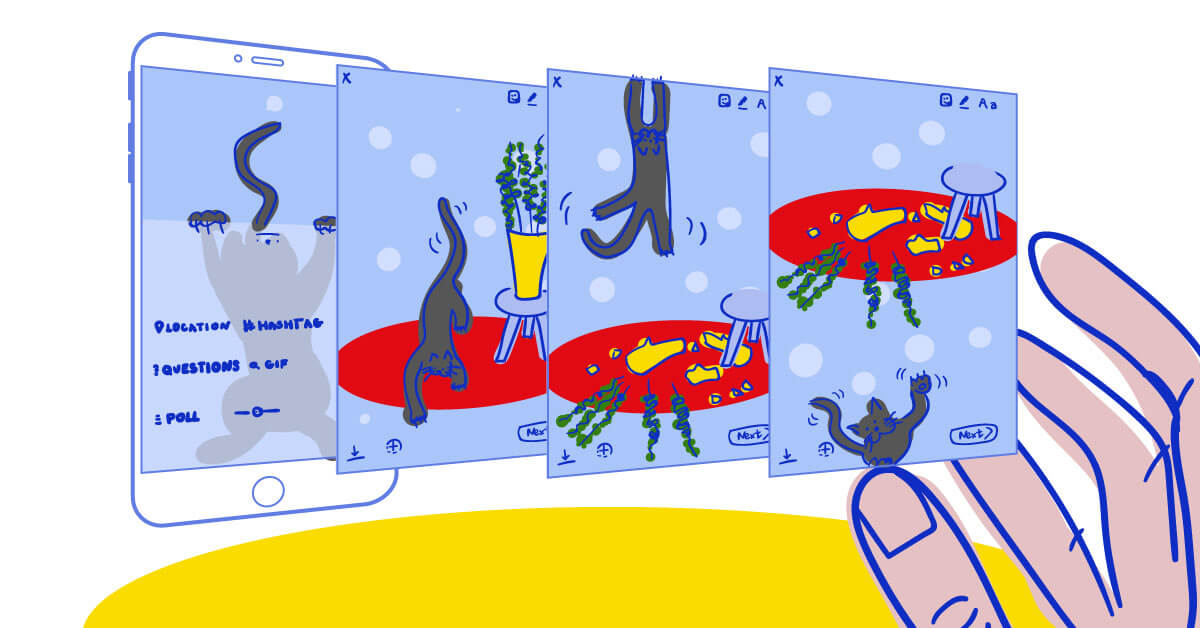 Hopefully we helped you gain more insight on how to create killer social media videos. For more video-related ideas, check out our article about InstaStories: