YouTube is the most popular website after Google, with more than 2 billion people using this social media platform every month. That is almost half of all Internet users! The video view count is about 5 billion per day, and it's still growing! The expansion of video marketing is not slowing down anytime soon.
YouTube marketing is unequivocally one of the hottest digital marketing topics right now. In 2018, the highest-earning YouTuber made 22 million dollars on his videos. He was seven at that time.
Maybe you too are opting to become a professional YouTuber and earn millions. Or maybe you just have fun making video content while unboxing your latest purchase. Whatever the case, you should consider trying out some YouTube content creation tools. To say that these tools will improve the quality of your videos and save you tons of hard work would be an enormous understatement.
To spare you the research, we made a list of 12 Youtube tools for different categories of visual content creation:
Let's get to it!
Youtube video editing software
Animoto
Animoto is an automated, AI-based video editing tool. It's an easy to use, drag-and-drop kind of software, but with enough customizable features to make your videos unique and enhance their quality.
You can pick one of the available templates or start from scratch adding only your raw photos and videos. Then you adjust colors, fonts, and music. You can add sound effects too! Easy peasy.

Animoto also allows you to create videos using only photos and text, so you don't actually need to shoot any video clips.
If you've never worked with more sophisticated video editing software, then Animoto is the way to go.
You can try their 14-day free trial or select one of the paid options:
Personal – $9/month
Professional – $65/month
Business – $94/month
Shotcut – advanced video editing for free
If you ever worked with Adobe Premiere, Final Cut, or Sony Vegas, then Shotcut will feel familiar.
Shotcut is a free, open source, cross-platform video editor for Windows, Mac and Linux. It supports a wide range of video formats, and you can even render your videos in 4k.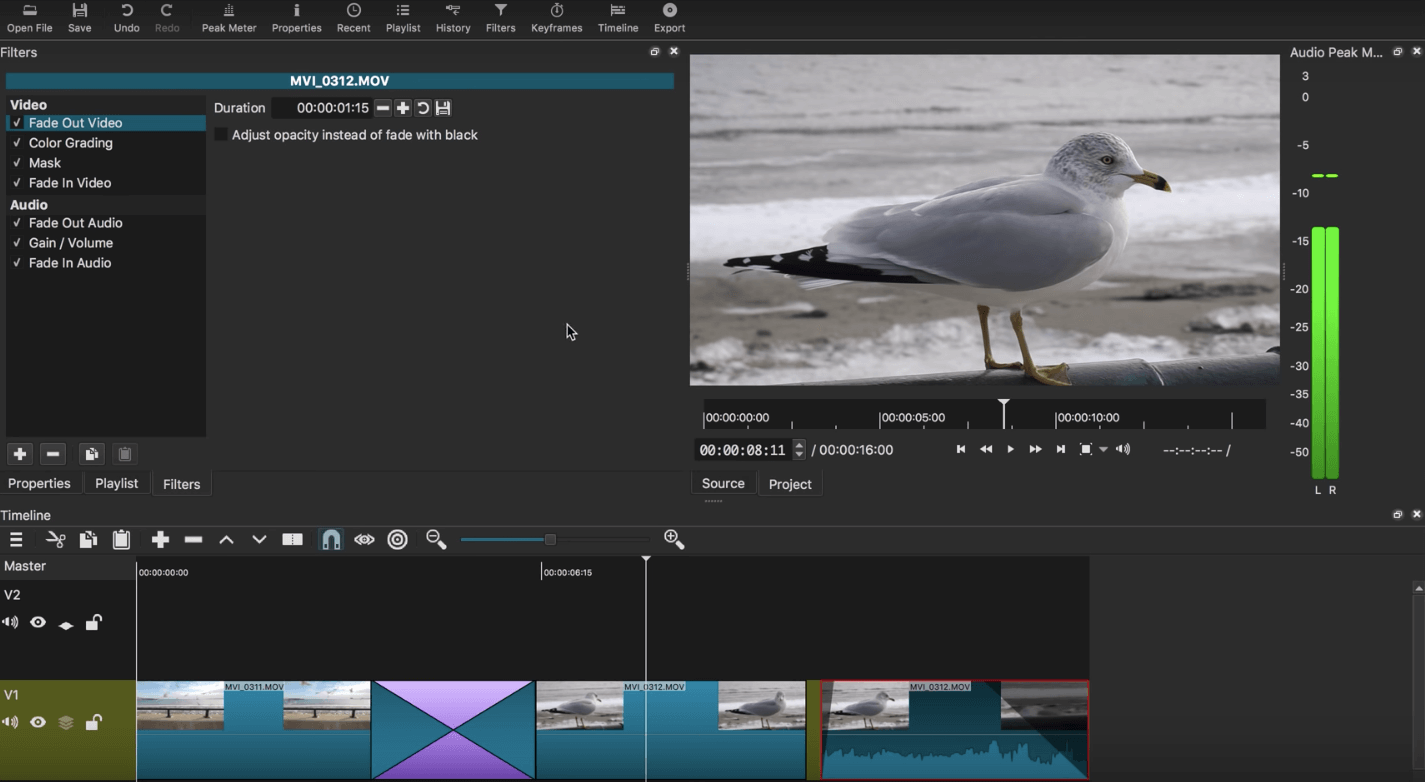 Promo.com
If you want to increase your YouTube channel's subscriber count with pace, you need a suite of tools for social media marketing. That's why Promo has a range of tools from collage maker, image resizer, social content calendar, and more. Not only that, the Promo Editor is an affordable online video editor for you to create stunning videos for many social platforms.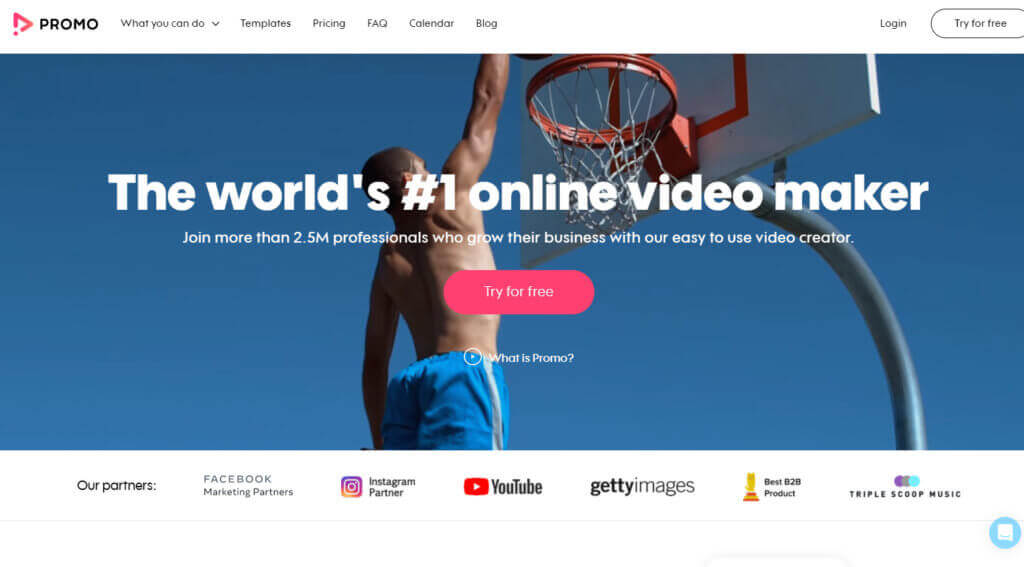 This online video maker gives you access to pre-designed templates, stock clips and images, fonts, effects, transitions, animation, and a whole lot more. Best of all, the free tier doesn't come with watermarks that distract the audience about your branding.
Should you want to access more features to amplify your video editing game, you can select higher tiers that unlock even more features:
Basic: $25/month; 3 Premium clips/month with unlimited video download
Standard: $99/month; unlimited Premium clips and video download with brand management features
Pro: $359/month; unlimited video editing and more advanced features for brand management
With the right tool, you can generate more leads and increase conversion rates with ease. If you want to expand your brand's reach and increase awareness, it's about time to leverage technology to create professional-looking videos that wow your target audience.
Youtube video analytics
Get more subscribers with TubeBuddy
TubeBuddy is a free extension tool that will help you improve your content's performance and optimize your Youtube channel. It's got plenty of different features, from keyword tools to search engine analytics.
The tool that I use the most is the automatic suggestions feature. When uploading your video, you will get automatic suggestions to boost the power of your:
tags,
titles,
thumbnails,
descriptions, and more.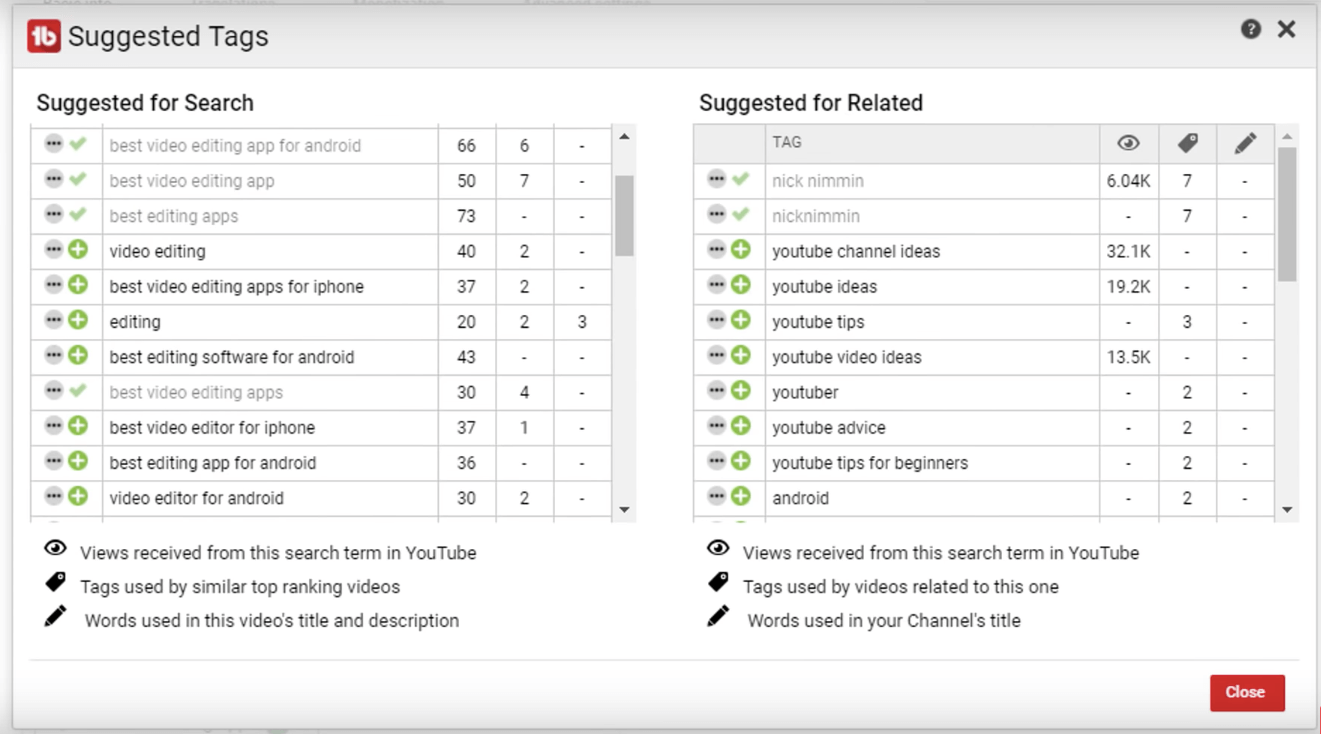 Another cool feature is that this tool will suggest the best times to publish content to your channel in order to maximize the views of your uploaded videos.
Some of the other TubeBuddy's functionalities include:
scheduling videos
updating video description (which you can do in bulk!)
real-time competitive analysis
The tool works for brands, agencies, creators, and networks. TubeBuddy and its universal features should help you optimize your YouTube marketing without breaking a sweat. It comes in 4 options:
free
Pro at $9/month
Star at $19/month
Legend at $42/month
Animated videos
Animaker
More and more companies start using animated videos to showcase the attractiveness of their products and services. These kinds of videos seem to easily grab people's attention with their charming simplicity. But creating fully animated video content can seem like a daunting job if we were to do it from scratch. However, solutions are available.
Introducing Animaker – an easy-to-use video editing tool made specifically for animations. Once you get the hang of it, you'll be able to produce an animated video in a matter of just a few minutes.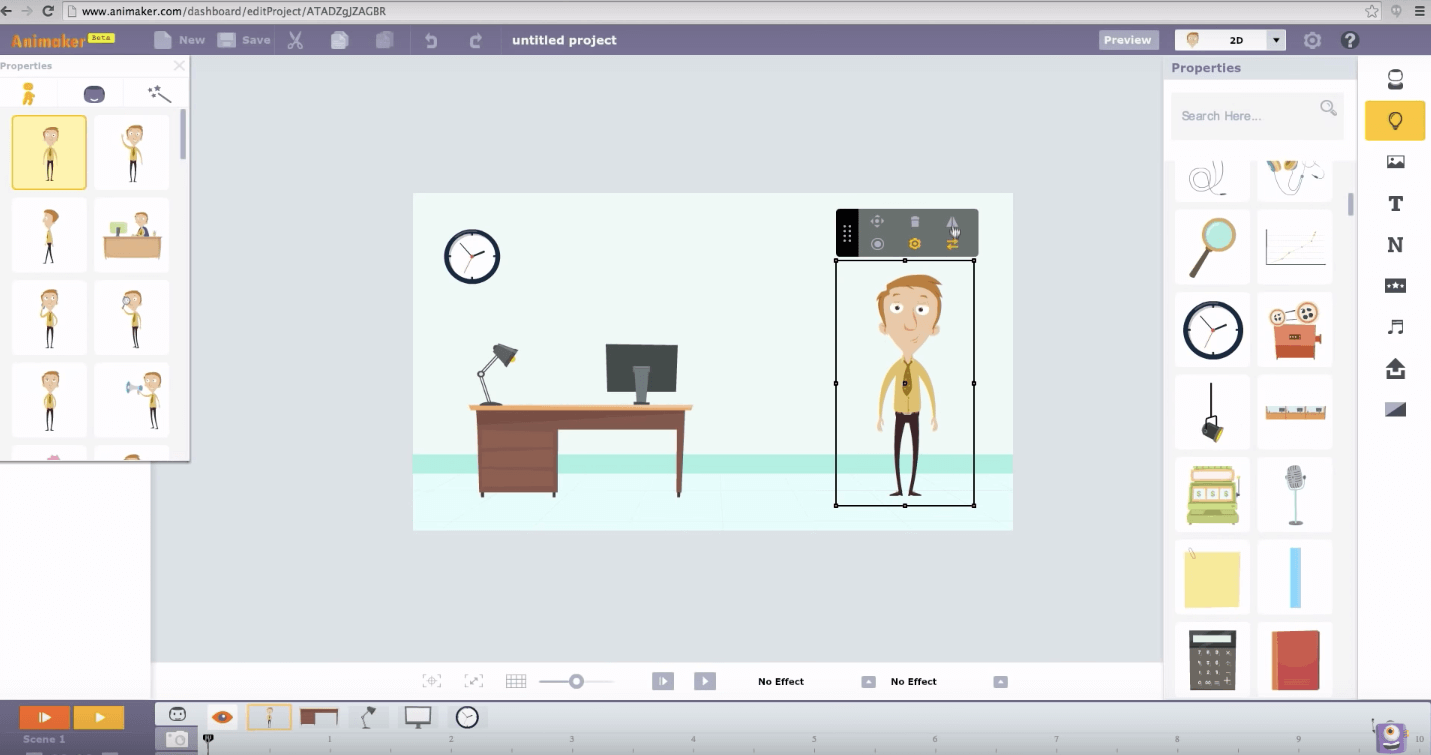 The biggest advantages of using this software include:
a vast choice of animated characters you can use,
an easy-to-use interface,
seven different video styles,
many more DIY tools and other options.
You can use Animaker for free videos, but you won't have the ability to export your content to an HD format and other options will also be limited. The paid plans are as follows:
Personal – $12/month
Startup – $19/month
Business -$32/month
Screen recorders for video tutorials
ScreenFlow
If you're thinking of making video tutorials, ScreenFlow is your go-to tool. It allows you to record your screen as well as edit your video with an easy-to-use interface. This way you won't have to juggle in between different editing software.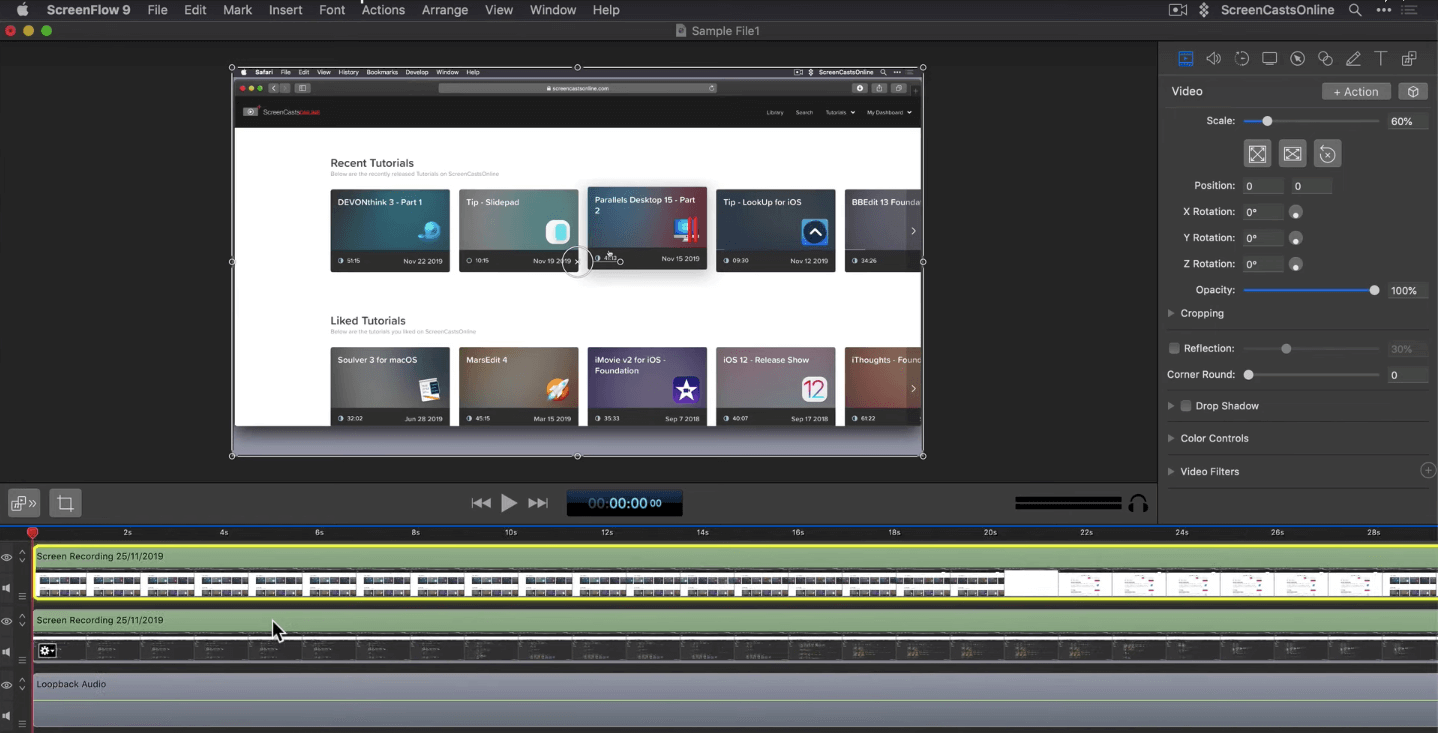 The pricing is based on a one-time fee and starts at $129. For a bit of extra cash, you can also get access to a stock media library (over 500,000 pieces of media) and customer support.
OBS Studio
If you're looking for a free version of a screen recorder that doesn't necessarily include video editing options, you should check out OBS Studio. The tool also works well with most streaming platforms.
Subtitle programs
Veed.io
Using a tool like VEED.IO, you can generate subtitles for your videos automatically. VEED's speech-recognition software will convert the speech from your video file and display it as text matching the video's original speech.
What's more, you can also create transcriptions from your video and audio files. The AI that VEED uses has a high degree of accuracy, but it's also easy to go in and make edits to the text whenever needed. You can edit the font, size, style, color, and position of the subtitles. You can also translate your subtitles into over 100 different languages, meaning you can make your videos accessible to a truly global audience.
Subtitle Workshop
Adding subtitles to videos of any kind is becoming increasingly more popular. It's easier to understand the video for foreigners or for anyone who, for one reason or other, can't or doesn't want to play the audio.
A really simple software recommended by many professional subtitle translators is the Subtitle Workshop. It's completely free, easy to use, and supports many formats.
Magic pro-tip for Youtube subtitles
There's a huge shortcut in adding subtitles to your videos. Basically, Youtube generates subtitles to your videos automatically. It doesn't always do a perfect job, but it still does most of the arduous work for you. All you need to do to improve your subtitles is download the subtitle file generated by Youtube and correct it.
You can edit your subtitle file using Notepad++ on Windows or Brackets on Mac. Once you're done making the changes, just upload the file back to your video. You can do this in the same Youtube Studio tab you've downloaded your subtitles from.

Here's a mini step-by-step guide:
Go to Youtube Studio and click "Videos"
Click on "Details" under a specific video
Click "More options" and scroll to "Original video language, subtitles, and CC"
Select the video's language and the subtitles will be automatically generated in an instant.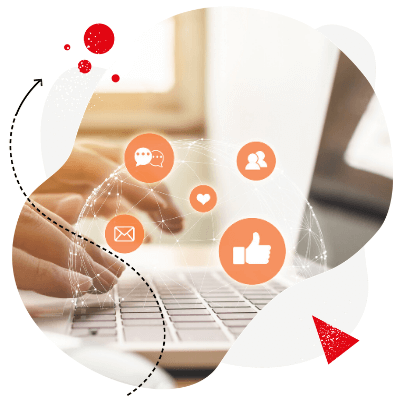 Social media management
Manage unlimited Facebook, Instagram, Twitter and LinkedIn pages in a single inbox. Track competitors and improve performance using simple dashboards.
Try NapoleonCat free for 14 days. No credit card required.
Photo editing tools
Photopea – your free, online Photoshop
Being a YouTuber also requires creating compelling thumbnails, playing with screenshots, etc. We could recommend our ole' friend Photoshop, but there's a simpler substitute called Photopea, which is free and works directly in your browser. It's basically an online-based Photoshop clone created by Czech programmer Ivan Kutskir.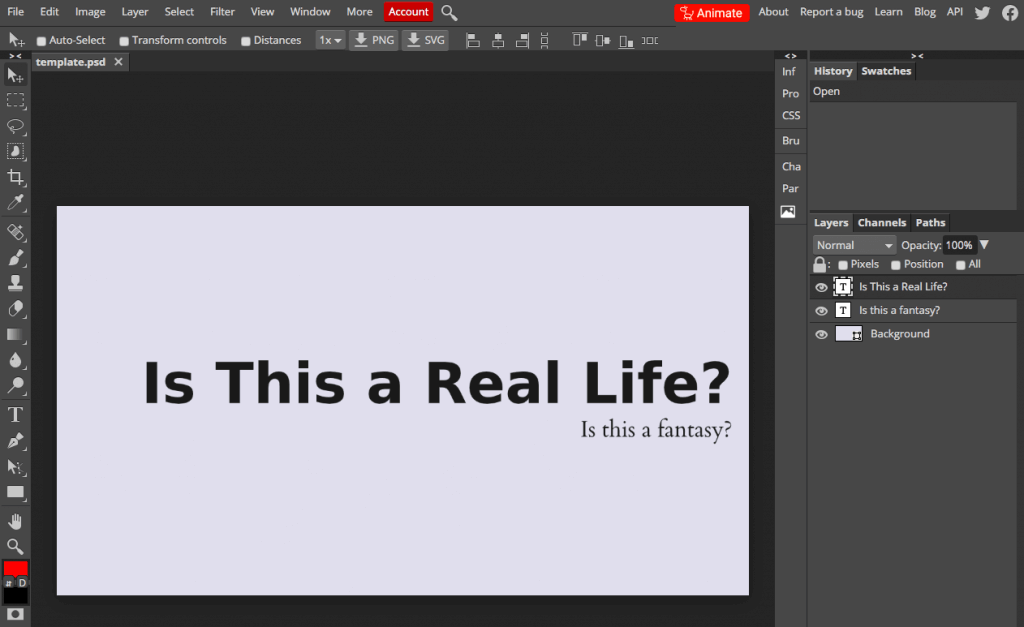 The Photoshop clone offers an impressive array of image editing tools, including advanced features like spot healing, a clone stamp healing brush, and a patch tool. The software supports layers, masks, smart objects, layer styles, filters, vector shapes and masks, and more.
A full run-down of its features and video tutorials are available on Photopea's website.
Canva
The universal online photo editing tool can be of great help when it comes to designing thumbnails for your Youtube videos. Canva is free, cloud-based, and works as arguably the most intuitive photo editing platform.
Influencer marketing
Find the right influencers with Famebit
Whether you're a brand looking for an influencer or a Youtube creator looking for partnerships, Famebit is the way to go. Sign up as a brand and start getting proposals from potential influencers. Join as a creator, and scour currently active sponsorship opportunities.
Insense is also another app that allows content creators to find brand collaborations. And, if you're a brand, this is your best chance to get discovered with authentic content.
NapoleonCat for Influencer Marketing
NapoleonCat has just launched its brand new feature: dashboards for influencer marketing campaigns.
Thanks to this feature, social media influencers can easily present social media stats to business partners (brands, agencies, etc.). This includes channel overviews that can help brands assess their performance prior to signing sponsorship agreements as well as stats for specific timeframes or select pieces of content: Facebook posts, Instagram posts and stories, YouTube videos, tweets, and even blog articles – whatever combination of content included in the campaign.
You, as an influencer, will no longer need to take screenshots every day and upload them to emails or PowerPoint presentations. Just provide your partners with a link to the custom dashboard that always shows up-to-date data.
Agencies and brands, on the other hand, will be granted access to detailed data. You won't have to bother your influencers every day with emails and phone calls, asking them to provide current statistics. Win-win!
Wrap up..
Whether you like it or not, video marketing is taking over, and it's high time we all start thinking of new ways to make quality video content. The tools above will help you boost your results – but never forget that the greatest tool of all is your imagination. Take care!