Have you ever come across a Facebook ad that was perfectly crafted for you? I bet you have – not once, not twice, but probably a couple of times in the last week alone.
Facebook knows everything about us and, at some point, we have actually learned to accept this. Remember all the terms and conditions that you agreed to without reading them? The price for that is seeing all of these perfectly suited Facebook ad campaigns.
Although as consumers we may feel a bit anxious about this level of personalization, as marketers we need to learn how to make use of Facebook's great power. Read on to find out how to reach your target audience with Facebook Audience Insights and learn more about the personalization of content – a factor that can make or break your Facebook presence.
What is Facebook Audience Insights and why you should care?
Facebook Audience Insights is a tool designed to help marketers analyze and decode their target audiences. With detailed age and gender breakdowns, job titles, education levels, relationship statuses, and more on hand, marketers can better target their campaigns and tailor content to their target users' preferences. The end result? More engagement on Facebook ad campaigns and a solid ROI.
Facebook Audience Insights explained
Provided that you run a business profile on Facebook, you can access Facebook Audience Insights using Facebook Ad Manager. Just open the drop-down menu and find this function within the "Analyze and Report" section.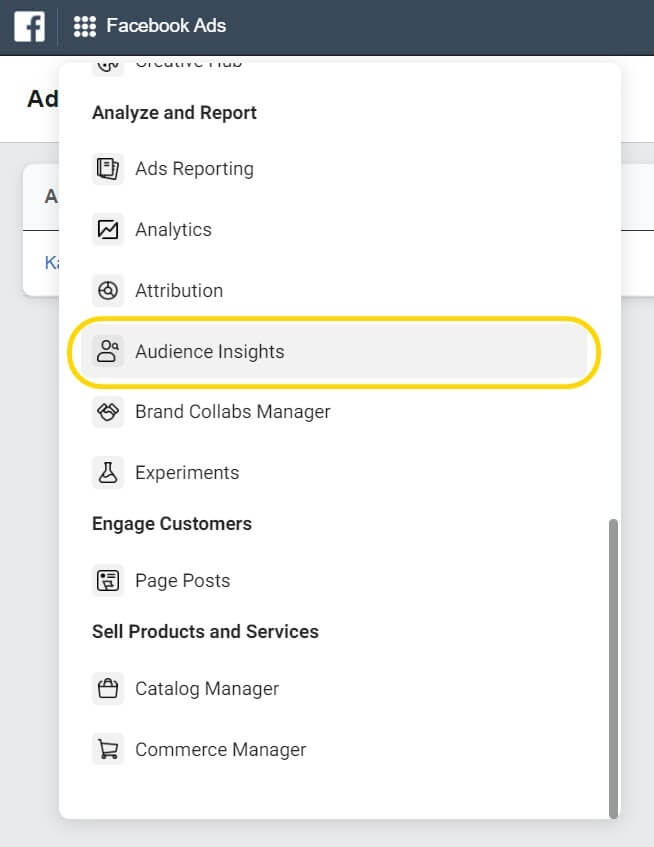 You will see a pop-up window asking you to choose either "Everyone on Facebook" or "People connected to your page".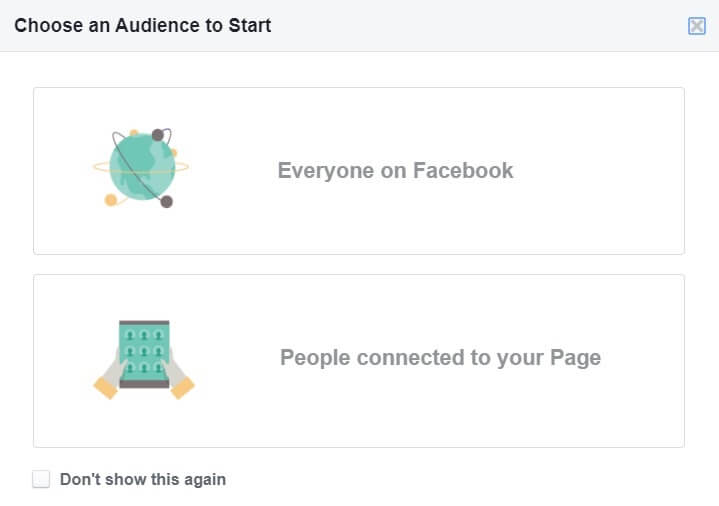 Choose the first option if you wish to learn how to attract new Facebook users. If you want to learn more about your existing audience and better tailor content for them, go for "People connected to your page". If you have created a custom audience in the past, it will also appear as an option.
Let's go with option number one and try to identify your potential Facebook audience. Direct your attention to the sidebar on the left-hand side of the panel. This is where you can select different demographic indicators such as location, age and gender, interests, and some other more advanced options like political views, job titles, or even life events. Once you select a demographic in the left-hand sidebar, you will see the results in the charts on the right.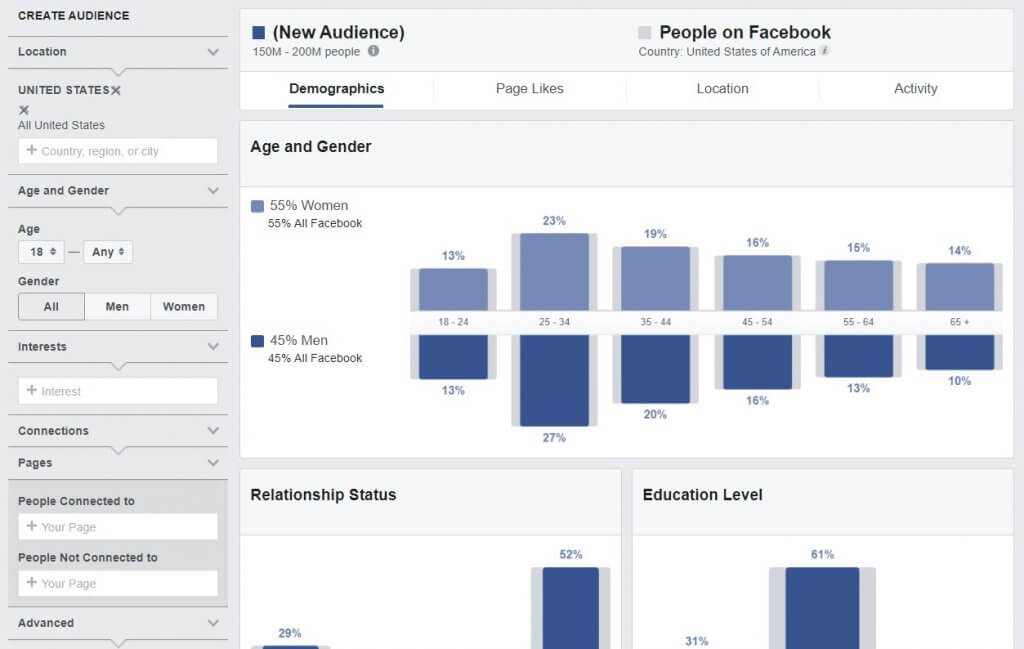 Now let's have a closer look at the available demographic metrics.
Location
This is where you can narrow down your target audience to residents of defined areas: countries, regions, cities, and, in some cases, even neighborhoods!
If you run a small brick and mortar business, for example, a local grocery store, you should be interested in targeting your neighbors. But if you run a global business, for example, an eCommerce store shipping worldwide, then you probably want to reach a much greater number of people.
Age and gender
You can select any age range starting from users who are at least 18 years old. Choose the range that matches your audience persona, or if you're not sure about it yet then simply skip this part for now. You can come back to defining an age range later on, which will be easier once you gain more insights.
Then over to gender: men, women, or both. You don't need to decide yet, just as in the case of age.
Interests
And now the fun begins.
Let's suppose that you've just started a meditation school in Philadelphia. You would select Philadelphia as your target location (obviously) and then go straight on to the "Interests" tab. Within the "Fitness and wellness" section you can select "Meditation", and there you go!
This is the demographic landscape of your target audience – residents of Philadelphia who are interested in meditation. It turns out that 73% of your target audience are women.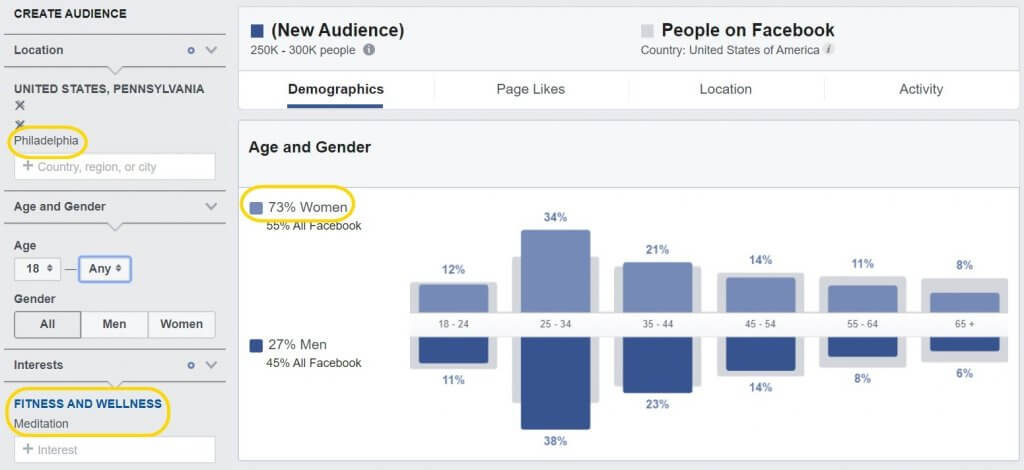 You can see that these women are mostly 25-34 years old, so if you narrow the age range down to this scope and switch the gender tab to only "women", you'll get more insights about them: their relationship statuses, education levels, and job titles.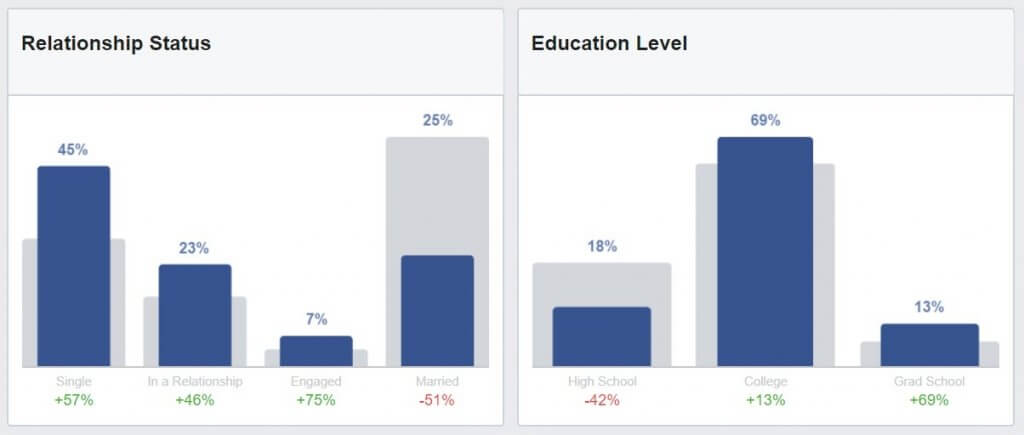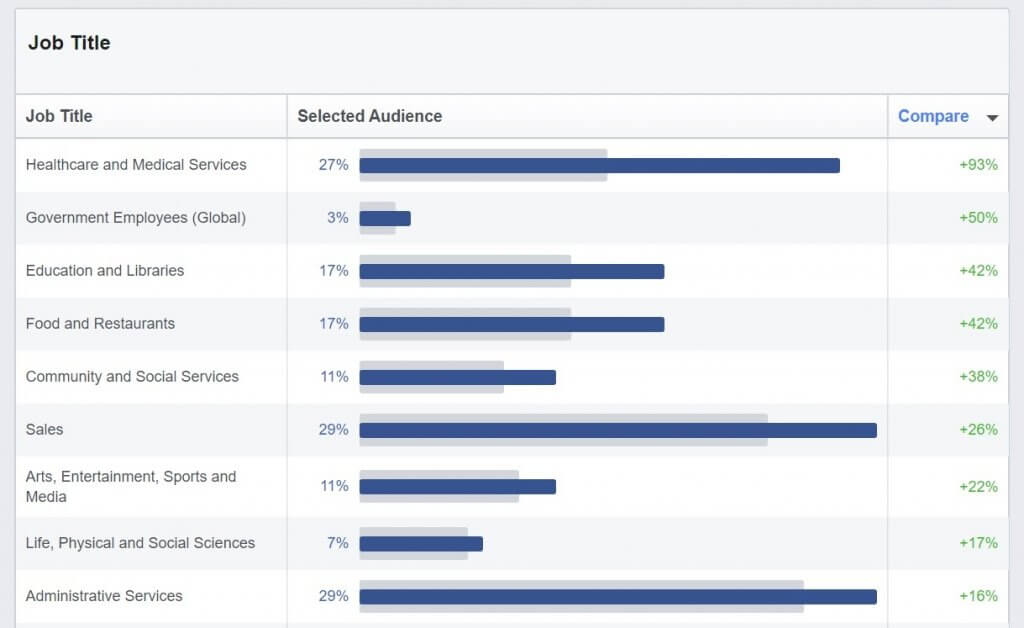 So… 45% of them are single and 69% have finished college. They've got stressful jobs – 29% of them work in sales, another 29% in administrative services, and 27% in healthcare and medical services. And this is who you speak to! This is the selected audience that you need to reach with your message.
Advanced
Ok, the ride actually starts here.
Back to your meditation classes. Let's say that you give classes in Spanish and you'd like to reach Spanish speaking meditation enthusiasts in Philadelphia. Just select Spanish within the "Language" tab in advanced settings and you'll be able to see that there are 30 to 35 thousand Spanish speakers among your audience and 7 to 8 thousand of them are females aged 25-34.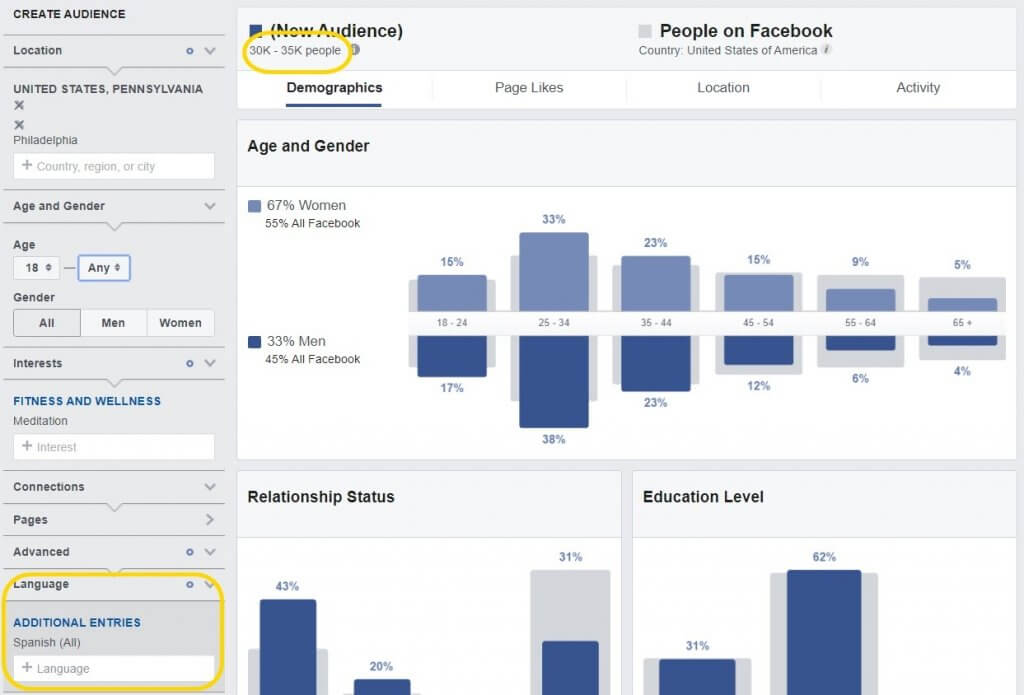 You can narrow down your target group with regard to aspects such as relationship status, education level, job title, multicultural affinity, information about parenthood, political views, and life events.
How to personalize content?
Having all these insights up your sleeve, you're ready to craft your message, that is your Facebook Page content. You're free to use sophisticated language because your audience is well-educated and ambitious. You need to take care of an aesthetically pleasing feel since you're aiming to reach millennials, and this is what they really care about. Creating content doesn't seem to be just about letting those creative juices flow anymore, it's rather pure science.
That's why it's great to dig even deeper and measure the performance of your existing content in order to further assess what actually appeals to your audience. Analyzing performance will help you to personalize your (paid and organic) content even better in the future. Here are some metrics that you should track if you wish not only to literally reach your audience but actually to reach their hearts.
You can track these metrics using social media analytics tools such as NapoleonCat, where social media statistics (from multiple channels and platforms!) are easily accessible in the form of readable graphs. Using NapoleonCat, you can track your performance in real-time and share in-depth reports with your coworkers, supervisors, clients, or stakeholders. The tool also streamlines publishing and community management, so it's really an all-in-one solution for businesses looking to better connect with their social audiences.

What's more, NapoleonCat allows you to analyze the profiles of your competitors which is also an excellent source of audience insights. In the end, you share your target audience with your competitors, don't you?
Now, over to the metrics that will help you understand your audience a little better.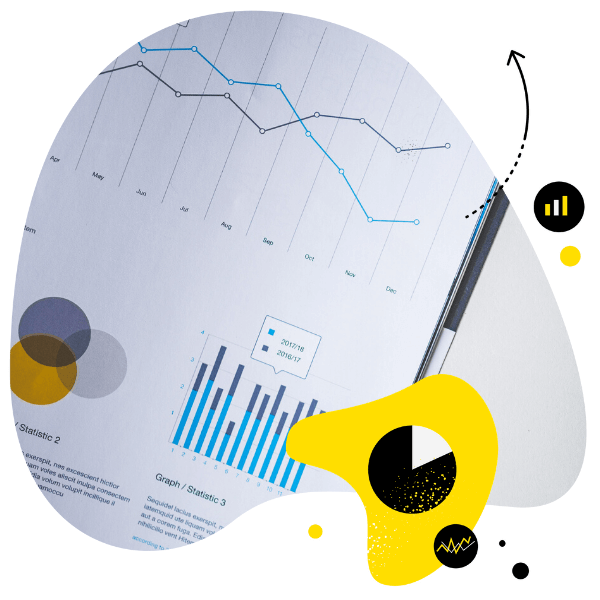 In-depth Facebook Analytics
Use NapoleonCat to access advanced Facebook analytics. Make data-driven adjustments to your strategy, and craft content your social community will love. Try it for free:
Try NapoleonCat free for 14 days. No credit card required.
Engagement rate
Social media channels offer a broad range of different ways in which users can interact with your content: page likes, comments, shares, retweets, and many more. If you manage to actually encourage these interactions, social ranking algorithms will help you reach broader audiences organically. That's why you should calculate your engagement rate on a regular basis and drive insights from how you perform in this area.
Engagement Rate (ER) is an indicator of the level of engagement generated by content in the form of a single number. Analyzing your engagement in this friendly format will help you compare the impact of your content between different periods of time. Don't worry, you don't need to calculate the engagement rate yourself – social analytics tools will do the job for you. There are actually several different ways to calculate ER, but here's how we do it at NapoleonCat:

Knowing your numbers, you can compare them with your results from the past months and get an overall picture of how engaging your content is. High results prove that your content is actually relevant to your audiences. Learn from your own successes and use high-performing content from the past as an inspiration for upcoming posts.
Best performing posts
If you have noted spikes in your engagement rate, it's time to take a closer look at your publications. Go through your content and analyze the posts that generated likes, shares, and comments. What was the thing that attracted your audience? Was it funny copy or a contest that you organized?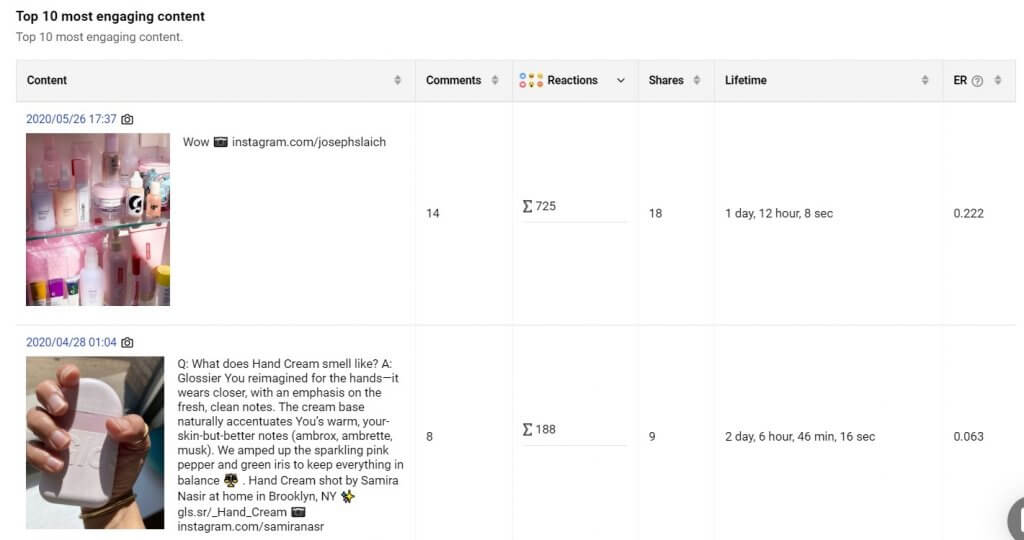 Look for patterns and take notes. Learn how your audience behaves, what they like, what engages them, and in what ways they interact with your brand. Apply your findings to future publications to tighten the relationship (yup, relationship) that you're building with your audience.
Follower growth
Follower growth is another metric that you should track regularly. Once it increases, your engagement levels and overall traffic should also grow. Go to your social media analytics tool to check if there were any spikes throughout the analyzed period. If your social profile gained an unusually high number of new followers on a specific date, think about what might have caused that. Was it your trending video or was it somebody's mention of your profile?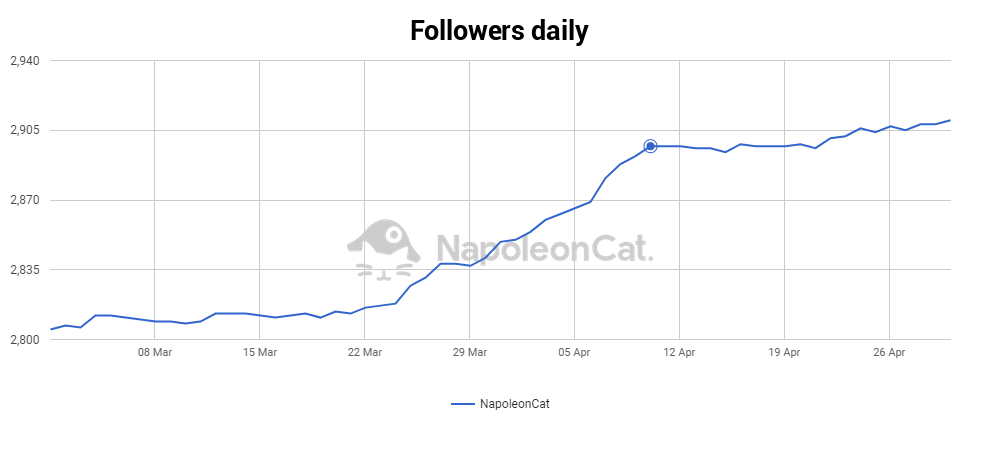 If the number of your followers decreased, try to find out the reasons why. Analyze your activity on social media around that day and look for anything that could have potentially annoyed or scared off your audience.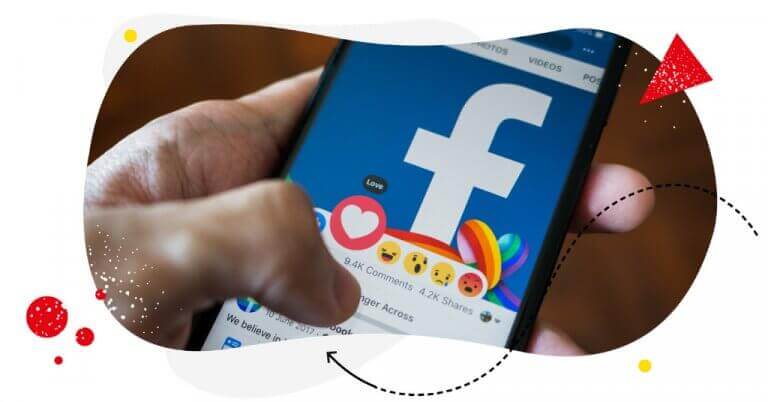 Analyze historical Facebook data
Set a custom time period for your analysis in NapoleonCat and access historical data. Try it for free:
Try NapoleonCat free for 14 days. No credit card required.
Wrap up
Facebook Audience Insights is a great tool that will help you reach your target audience. However, having products or services that would potentially appeal to this audience sometimes isn't enough to make the marketing magic happen. That's why marketers need to learn about their social media audiences' preferences and try to develop appealing and effective methods of communication. In the end, one doesn't win attention by just reaching the right people, so the most important thing is to learn how to actually impress them.