By now, you have probably heard about the TikTok Creator Fund. According to platform creators, this is a great way to earn money through social media, alongside TikTok Creator Marketplace, which connects brands with creative users on TikTok.

Creator Fund is a program created to support and reward talented creators on the platform with monetization for their original content.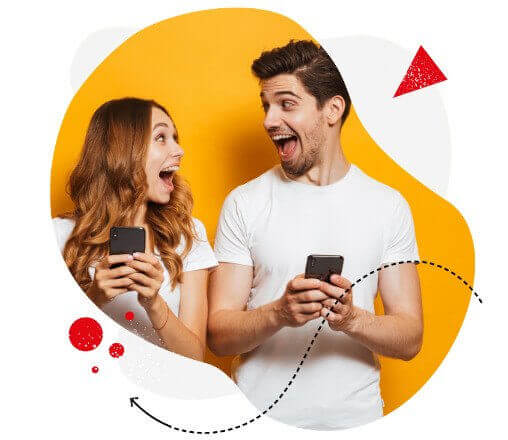 Social media management made easier for teams
Social media automation, analytics, reporting, scheduling, and more. Try NapoleonCat and save 90% of your time spent on marketing tasks. Try it for free:
Try NapoleonCat free for 14 days. No credit card required.
In this post, we will dive into everything you need to know about the TikTok Creator Fund: from the eligibility criteria to how to submit your video for consideration, we have got you covered. We will also explore the types of videos that are eligible for the Creator Fund and the criteria used to select them.
Lastly, we will talk about how much money TikTok users can expect to make and how to leave the Creator Fund if you decide it's not for you. Some of the TikTok influencers decided to do it due to controversies around the TikTok Creator Fund. So, it's better to know "the good, the bad, and the ugly" beforehand, right?
So, if you want to monetize your high-quality TikTok content and become a successful TikTok influencer, keep reading. If you work for an Influencer Agency, you are a Sales Manager, or Marketing Manager working for an in-house team – this will be an interesting read as well.
Here's a really nice summary of how to use TikTok for business, prepared by Shopify, recommended watch for all TikTok influencers and business owners who use TikTok in their social media strategy.
What is the TikTok creator fund?
The TikTok Creator Fund is a financial initiative that rewards content creators based on their content's engagement level. The Creator Fund, which was established by TikTok in 2021 in the United States, awards monetary compensation to creative users based on the number of views and likes their content receives.
Is TikTok Creator Fund similar to the YouTube payouts program?
You may think that it's a similar program to what we know from YouTube's AdSense, however there are two significant differences:
Youtube uses an advertising partner program. In contrast, TikTok Creator fund payouts are not based on the ad revenue generated by the creator's content.
Platform owners decided to invest the money and TikTok pays the users directly for their organic engagement around their content.
Is TikTok Creator Fund available only for influencers in the US?
The initial investment made in the Creator Fund by TikTok was $200 million, with the possibility of being increased to $1 billion. The Creator Fund has provided new challenges and opportunities for TikTok users to engage with their audiences and profit from their video content.
The platform's payout program was extended to TikTok users in Europe, following the interest it got from the TikTok community. Creator Fund is now available for eligible users in:
USA
UK
Germany
Italy
France
Spain
How to join the TikTok creator fund?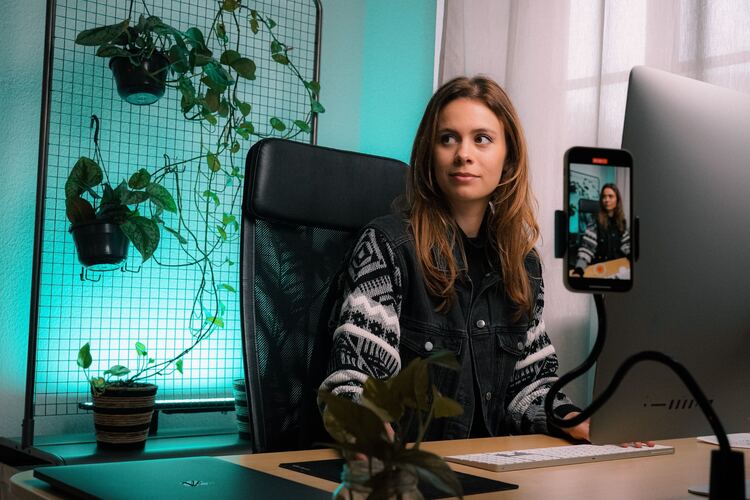 If you've been wondering how to get the Creator Fund on TikTok: it's fairly easy. Provided you meet the criteria of eligibility, of course.
You must consistently create original and engaging content that attracts a larger audience. Once accepted, participating creators receive financial rewards based on the engagement their content receives. No policy violations and following community guidelines should go without saying.
Successful creators and influencers on TikTok can share revenue through the Creator Fund, making it an attractive option for content creators looking to monetize their work on the platform.
One small detail, you need a TikTok Pro account to actually apply.
Who can apply for the TikTok Creator Fund?
First, ensure that you meet the eligibility requirements. People all over the globe are interested in how to get a Creator Fund on TikTok, but the truth is that not everyone can.
You must be a resident of the following countries: USA, UK, Germany, Italy, France, or Spain. That does not necessarily mean that you need to be a citizen of these countries. Only that you are based in these countries.
To qualify for the TikTok Creator Fund, creators must be 18 years or older, and meet certain baseline metrics, such as a follower count of 10.000 followers and video views count of 100.000 in the last 30 days before applying to be qualified.
Your video content must be original, engaging, and most of all: in good standing with the Tiktok community guidelines and terms of service.
Once you finish the application process make sure to consistently post original and engaging content.
TL, DR scoop to summarize:
You must be a resident of USA, UK, Germany, Italy, France, or Spain
18 years old minimum
10.000 followers minimum
100.000 minimum combined video views in the 30 days prior to applying
Be good and don't break TikTok terms
Once you've met these criteria, you can apply to join the TikTok Creator Fund through the mobile app. Before the application process, make sure you have a TikTok PROfessional account.
As a member of the Creator Fund, you'll receive a financial reward based on the engagement your content receives, which can help you maximize your experience and potential earnings on TikTok. Creator tools and analytics will show you how good your video does on the platform, and how much TikTok pays you.
What are the benefits of becoming TikTok Creator?
There are benefits to becoming a TikTok Creator, including the opportunity to earn money doing what you, as a creator, love.
You can make money, real money, like the TikTok creator you see below:

According to Backstage: TikTok creator @birdcomplex, who has approximately 175,500 followers, revealed in a post that she made a total of $1,527.81 in 2021 through the Creator Fund. Monthly amounts were all over the place, ranging from $5.16 to $731.99.
Another benefit is the fact that creators whose videos are doing good on the platform could get more exposure and shares from the viewers. This makes the content even more viral.
Users who were eligible and went for the new opportunity that TikTok created stressed out that it's not all rainbows and unicorns. So, to better understand the workings of the Creator Fund, its pros and cons, watch this video by Joseph Todd:
How does the TikTok Creator Fund work?
TikTok has introduced a Creator Fund to monetize and reward eligible content creators. So basically it all boils down to:
You are on TikTok and posting great content that people like AND you meet the criteria = you can apply for the Creator Fund and earn money directly from TikTok based on your video performance.
To be eligible for the Fund, creators must have had their videos viewed at least 100,000 times over a period of 30 days. The amount of money a creator can earn is based on the performance of their videos, meaning that the more views and engagement a video receives, the higher the potential payout.
However, if you are wondering about how the TikTok Creator Fund works on a deeper level, for example how the payouts are calculated, or if you receive dollars or cents per 1000 views – only TikTok knows this.
Once a creator has accumulated at least $10 in funds, they can withdraw the payment using an online financial service like Zelle or PayPal. It's important to note that the TikTok Creator Fund rewards creators for posting their own content, rather than for sharing content from other users.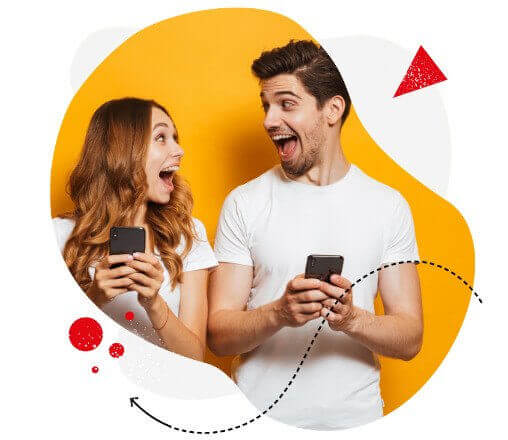 Social media management made easier for teams
Social media automation, analytics, reporting, scheduling, and more. Try NapoleonCat and save 90% of your time spent on marketing tasks. Try it for free:
Try NapoleonCat free for 14 days. No credit card required.
Types of videos that are eligible for the TikTok Creator Fund
Videos must be authentic, entertaining, and engaging. Examples of eligible creators include artists, educators, singers, dancers, and comedians.
The Creator Fund rewards creators based on their video engagement, such as video views and likes. This means that the more engagement a video receives, the greater the reward for the creator. Additionally, eligible videos must follow the TikTok community guidelines and be original content.
Educational, entertaining, culinary, music creators, beauty, dance – all sorts of content can be featured. So, don't be afraid to try and test yours.
Is there a limit of videos for the TikTok Creator Fund?
Applications for the TikTok Creator Fund are open every month, and there is no limit on the number of submissions that creators can make. Overall, the TikTok Creator Fund can be a valuable resource for content creators who are looking to monetize their unique and engaging videos on the platform.
How to submit a video for TikTok Creator Fund?
You must submit the video on the "For You" page, along with relevant hashtags and tags in the video description. It's important to note that the video must be original and entertaining to stand out from the crowd and be considered for the fund.
What happens after a TikTok video is submitted to the Creator Fund?
Once a video is submitted, it is evaluated for engagement, views, and likes. If the video meets the criteria, it is accepted and the creator is rewarded with financial compensation.
The amount of compensation varies based on a number of factors, including the number of views and the level of engagement the video receives. Content creators can submit as many videos as they want, and there is no limit to the amount of compensation they can receive.
Are you now reading through this paragraph thinking that it's not really clear? You are not wrong. There is no real info that would let the TikTok creator estimate the earnings, nor how to estimate them. One more TikTok mystery. Cents or dollars? More for views, or more for shares? It's a guessing game, I'm afraid.
How much does the TikTok creator fund pay?
The payment amount varies from creator to creator, but the payment structure follows that for every view, they get paid within the range of $0.50-$1, and for every view, the payment range is between $0.05-$0.10.
Entrepreneur and finance blogger Jenn Leach occasionally receives views reaching six digits on her @millennialnextdoor TikTok videos about money-making opportunities. One video about a "Sleep Internship" received 1.6 million views. Leach says she made $88 from that video and the subsequent traffic boost it gave to her other posts.
Anika Ried, a TikToker with 29,400 followers as of April 2022, posted a video estimating how many views she'd need to reach in order to pay off her student loans, landing on a cool 24 million. The video reached one-quarter of that number, but the proceeds didn't exactly put a dent in her loan payoff. The undergrad claimed in an interview with Vice that over five months in the fund she made just over $200.
Both examples shown on the Backstage blog show that even when the video does really, really great, nothing is certain. This is why we bring up the next question, which is…
How to leave the TikTok Creator Fund?
When a creator wants to leave the TikTok Creator Fund, they need to remove their account from the 'Creator Fund' User Agreement. This means the creator's account will no longer be eligible for Creator Fund payouts.
Leaving the fund can be done by going to the "For Creators" tab in the app and selecting "Creator Fund" and then "Leave Creator Fund." Leaving the fund can affect the reach, engagement, and revenue of a creator's account.
In a nutshell
If you're a creator and have been on TikTok for a while, you might want to look into joining the TikTok Creator Fund. Not only does joining help you monetize your content and build a career on the platform, but it also gives you an opportunity to get featured on the For You page and grow your following.
Remember that the criteria for selecting videos for the TikTok Creator Fund might change, and even if you are not selected for the first time, you will get to learn about what works and what doesn't. So keep creating unique, engaging, and creative content that resonates with your audience.
Before you join, get the full scoop from others who have walked down the road over the last year to test the new ways and monetization tools. Your social media strategy is crucial, so think how the TikTok Creator Fund fits into it.
You may also like: