Having a social media marketing strategy provides your brand with multiple undeniable benefits. It increases brand visibility, generates more inbound traffic, boosts conversions, and provides efficient customer support.
While they are not a ranking signal, social networks indirectly help your SEO. By organically promoting your posts, you may put it in front of a wider audience. If bloggers and influencers in your industry consider it valuable enough, they will share it and link to it as a relevant source. Gaining organic backlinks and maximizing website traffic is an effective way to rank higher.
Over the past few years, online users have started to leverage social networks to find relevant brands and products. As Ahrefs' Tim Soulo explains, marketers need to realize that "search presence does not imply Google alone. You should start expanding your efforts towards every big platform that has search functionality."1
Now, when creating a social media strategy, digital marketers usually weigh between organic and paid social media. While these practices require distinct approaches and have different goals, they are not mutually exclusive.
In this article, we'll show you:
roles, advantages, and disadvantages of organic and paid social
tips on how to effectively combine them
Let's find out!
Organic Social Is All About Building Customer Relationships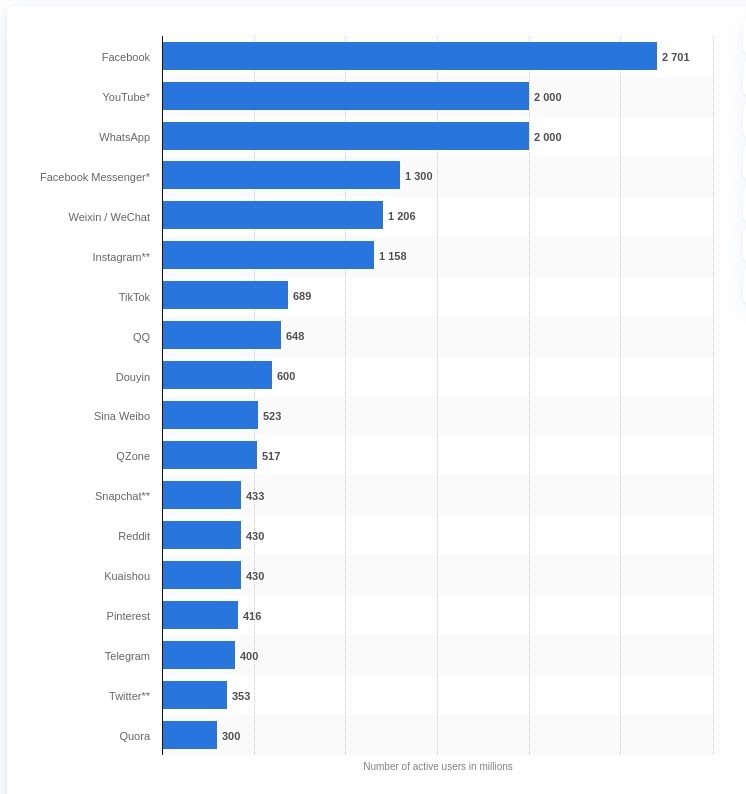 Organic social media refers to using free tools and creating free content to promote your brand. By producing high-quality posts and promoting them organically, you can boost your organic reach, enhance the number of your followers, and boost brand awareness.
Most importantly, you will build relationships with your target audience and provide engaging customer experiences at every touchpoint.
Another advantage of organic social is gaining customers' trust. By taking advantage of influencer marketing and user-generated content, you will position yourself as a legitimate brand and encourage purchases.
Finally, organic social is perfect for delivering customer service. Social media tracking tools allow you to monitor brand and product mentions and track hashtags to respond to customers' answers in real-time.
Paid Ads Maximize Brand Reach and Conversions
The major disadvantage of organic social is ranking algorithms that prevent the majority of your followers from seeing your posts. For example, did you know that the average organic reach for a Facebook post is only 5.5% of your follower count?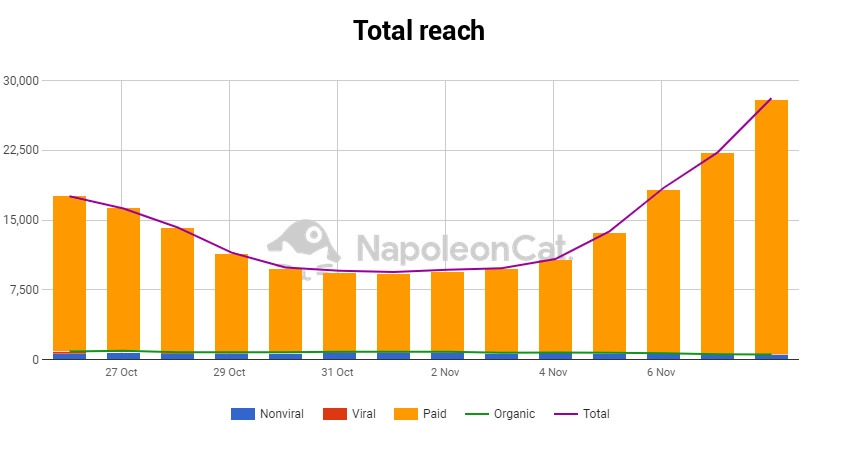 That is where paid social media helps. By using paid ads, you can promote your organic posts and design creative promotion campaigns. Above all, you can maximize brand visibility and, yet, target the audiences that are interested in purchasing from you.
By putting your brand in front of the right people faster, you will maximize your clicks and increase conversions. According to a research study on social marketing trends in retail, tech-savvy customers prefer purchasing directly from their social feeds.
Merge Organic and Paid Social for a More Holistic Approach to Branding
While organic social helps you build trust with customers, provide exceptional customer service, and delight them with quality content, paid social helps you put your brand in front of the right audience and attract new customers.
Precisely because of that, your goal is to combine organic and paid social media marketing to get the best of both worlds. Here is how.
Don't pay for promotion if not necessary
Promotional and paid content is not necessarily the same. The goal is to pay for ads that help you meet the targets you have set. While they help you boost brand visibility and attract qualified traffic, paid ads are not an answer to every social media tactic.
For example, say you want to let users know about your latest product update. While investing in Facebook or Instagram Ads is still an option, why not consider promoting the company news organically? You can write a compelling and informative post and spread the word about it via your organic social feed and stories. That may be enough to build buzz and keep your audiences informed.
If you notice that your organic posts do not generate enough clicks, leads, and conversions, consider switching to paid promotion.
Connect with relevant audiences through social media targeting
To increase conversions and retain customers, you need to make your social media strategy highly user-centric. To do so, you first need to learn more about your target audiences:
Who are they?
Where do they live?
How old are they?
What are their sources of brand satisfaction?
What are their major pain points?
However, in today's hyperconnected era, where customers interact with brands via multiple online and offline channels, collecting customer data has become a tedious task. That is where you should harness the power of your CRM system. Its most obvious benefit is that it integrates with the majority of digital channels you use. CRM software captures every interaction between your customers and your brand and keeps it in a central location. For example, Nextiva has a CRM solution that lets you link account relationships, map customer journeys by observing their touchpoints, calculate customer experience score, and identify customers' preferred contact channels.
By capitalizing on that data, you will be able to create better-targeted ad campaigns to attract new customers that have not been introduced to your company yet. For example, you can segment them based on their demographics, purchasing behaviors, content preference, preferred communication channels, problems, etc.
Promote top organic content
In the social media marketing niche, we read a lot about vanity metrics. Namely, metrics, such as the number of likes on a post, do not mean a lot to you if they do not convert into action.
When measuring your social media presence, your goal is to focus on the right metrics such as clicks, website traffic, profile views, and comments. They indicate the value of your organic social media content and help you understand which posts convert the best.
Once you identify your best-performing organic posts, it is time to maximize their reach. For example, you could start by investing your budget to the top weekly or monthly organic posts on social.
Use split testing to boost your ads
A/B testing is the nerve center of your social media marketing strategy. It helps you understand which types of ads resonate the best with your target audience. Precisely because of that, you should always test and compare different versions of your ad before you allocate your budget to it.
You can test multiple fragments of your ad, including your CTAs, copywriting, ad placement, ad format, visual elements, tone of voice, etc. You can also test how your ad resonates with different audience demographics, based on their age, geolocation, gender, financial status, family status, etc. It is important to test one variable at a time to get more precise results.
Moderate comments to maximize user experience
When it comes to social media, a post is never just over and done with. Remember that even perfectly crafted publications and ideally targeted ads can lose all the potential if you leave users' comments unanswered.
Make everyone who decides to share their feedback with you feel heard and appreciated. Answer both positive and negative comments, and always be kind and understanding. Make sure your organic and paid posts are free from spam that can both steal your traffic and expose your followers to potential danger.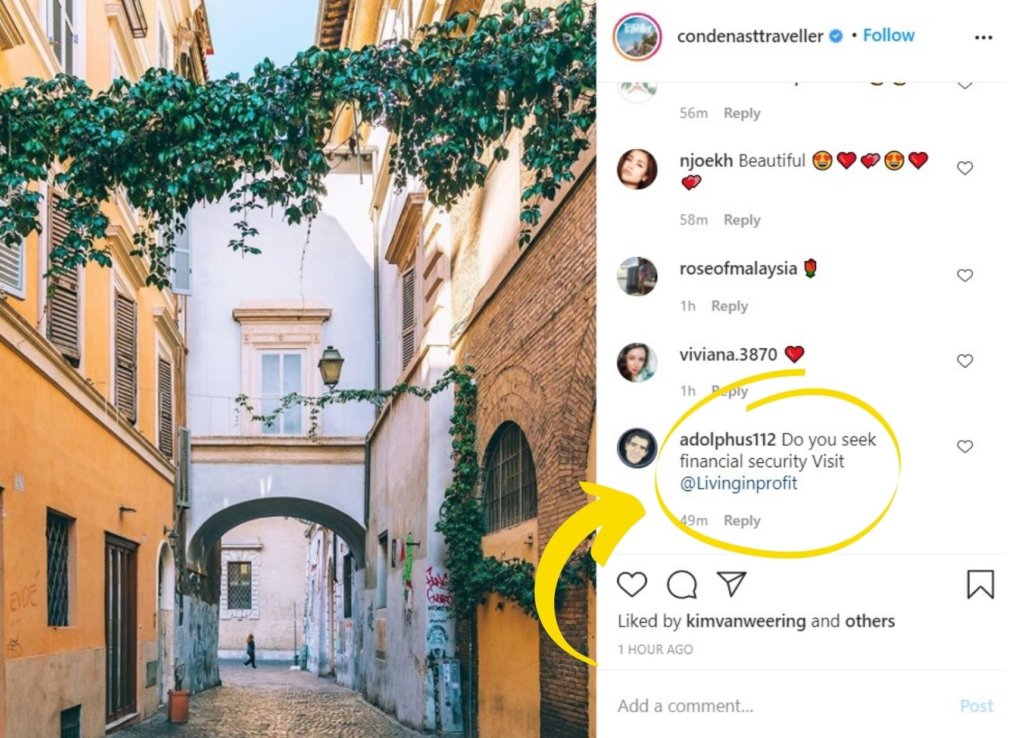 With NapoleonCat, you can manage comments from all major social media platforms within a single dashboard.
Yes! This means no more switching between tabs!
The icing on the cake is that you can hide and delete inappropriate and potentially dangerous comments and answer repetitive questions automatically.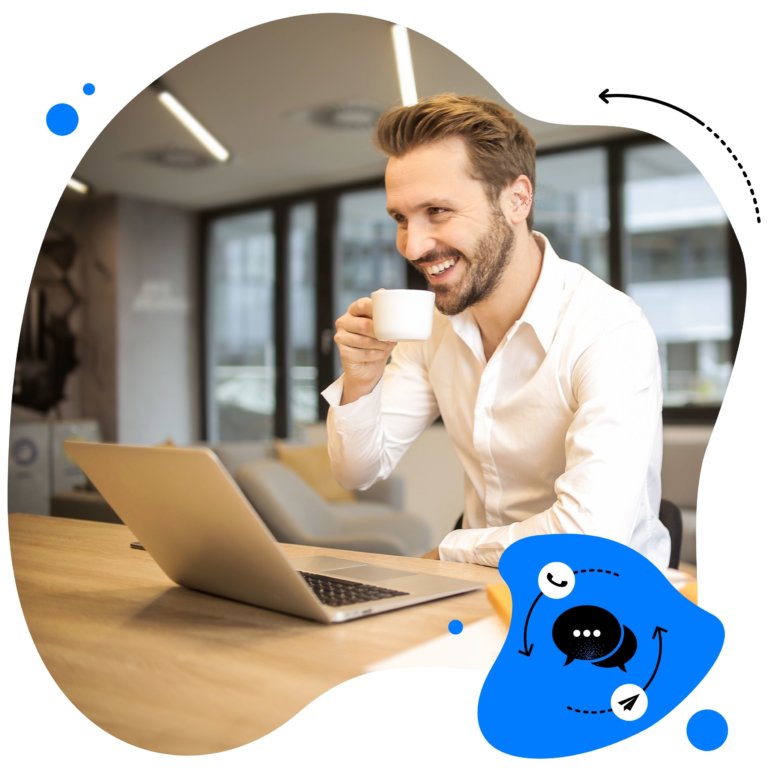 Manage comments hands-free
Keep your social media profiles friendly and spam-free. Delete inaccurate language or content automatically.
Try NapoleonCat free for 14 days. No credit card required.
Over to You
Still not sure whether to allocate your marketing budget to organic or paid social? Why not combine them to maximize your presence on social networks. While organic social is all about boosting brand awareness and delivering spotless customer service, its paid counterpart helps you reach your audience faster, target your ideal customers, and increase leads and conversions.
1https://www.smartinsights.com/search-engine-optimisation-seo/seo-strategy/search-engine-marketing-seo-and-ppc-trends-2019/