You don't really think about all the ways social media have changed the world until you find yourself purchasing an authentic handcrafted Balinese candle from your Instagram feed at 3 AM. Then it hits you.
If you happen to be the person who sold that candle, however, it had probably hit you a long time ago. And you decided to make a profit out of other people's favorite leisure activity – phubbing.
Social Media is already a significant part of most digital marketing strategies. Using social networks is a great way to grow your brand awareness, engagement, and the number of potential customers. But people tend to forget that an effective social media strategy can become the decisive factor when it comes to the sales process too!
Now, how do you get conversions without spending hours and hours in front of screens filled with data in little Excel cells? This article should help you answer this question by pointing to social media sales tools that can turn an average digital marketing strategy into an outstanding one. Keep reading, and watch your monthly figures rocket!
Boosting sales with social media
Your revenue can significantly benefit from the development of your social accounts. A thoughtful social media presence grants you more online coverage, allows for real-time interactions, and creates an overall image of greater accessibility. And more importantly, the average social selling ROI is 5 times greater than the starting capital. This means that from every $1 invested, your company can generate $5 of pure profit!
Some smaller businesses are doing just fine by existing solely on social networks. Today, one properly optimized Facebook or Instagram account can make you more good than the most high-tech website ever will.
It is paramount for a business to be trustworthy before it can ever become profitable. Social media make that possible. A good social presence supports interpersonal customer-brand exchanges that eCommerce platforms simply can't host. After all, social networks are all about the community. People trust well-managed business profiles because they allow real-life customers to share their real-life impressions. And it works!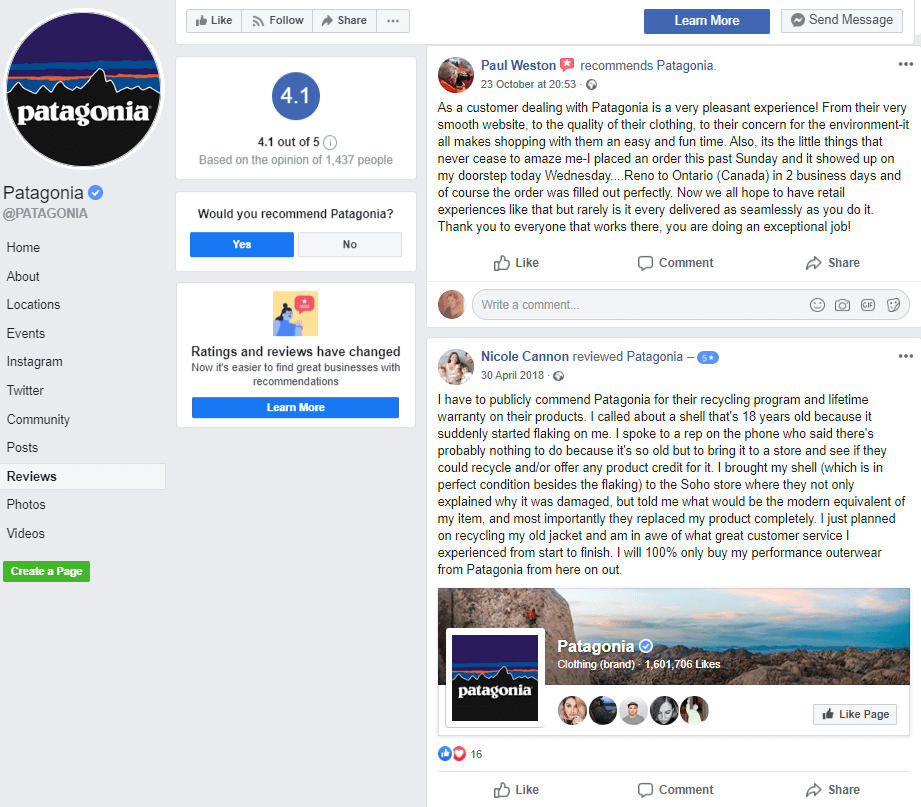 Growing revenue through content
One of the best parts of social media is the omnipotence of content. And most of it is already there! Many successful online businesses built their entire digital strategy on curated and/or user-generated content. A recent report from Olapic suggests that a consumer-generated image can make up to 70% potential customers more interested in the product. Now imagine how far a few influencers could get you if you were to add them to this crazy mix.
Content is just one component that greatly adds to your online trustworthiness. Is presents you as an expert, a philanthropist, and a friend – all the personas a good salesman has to master. After all, in the digital age, your business's social profile is your salesman of the month!
More than 3 billion people use social media worldwide. The scope alone makes it one of the most effective mediums for launching your next sales campaign. Each of the social networks available out there offers a wide range of services that can help you maximize your profit without much investment.
So, without further ado, here are the 12 best social media sales tools you should be using in 2019.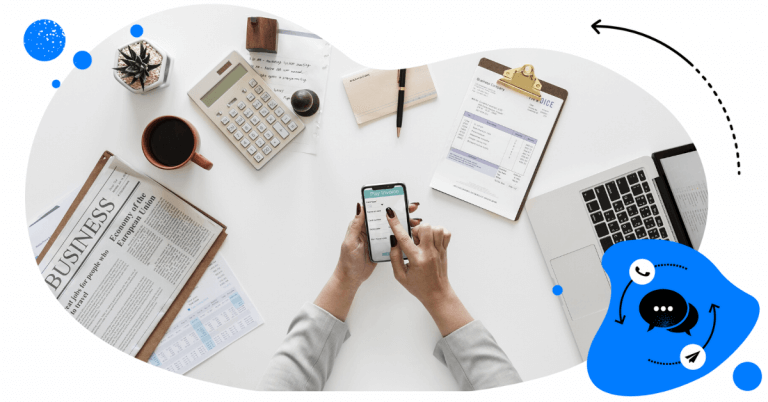 Social customer care
Deliver timely responses to customers in social media. Manage unlimited Facebook, Instagram, Twitter and LinkedIn pages in a single inbox.
Try NapoleonCat free for 14 days. No credit card required.
Free social media sales tools
The good news is – a wide range of social media sales tools come for free. Of course, they will work better for smaller or local businesses. But if you're smart with your resources and approach the challenge with a little bit of creativity, these apps will help you improve your brand awareness, reach more potential customers, save time, and grow that quarterly income.
1. Facebook Pixel
There are many fun and easy ways to use Facebook for your eCommerce business, Pixel being just one of them. It is a powerful add-on focused on conversion tracking. The base code must be installed on every page you want to monitor and the program does the rest. Facebook Pixel provides you with information about the effectiveness of your website's conversion funnels and ad ROI.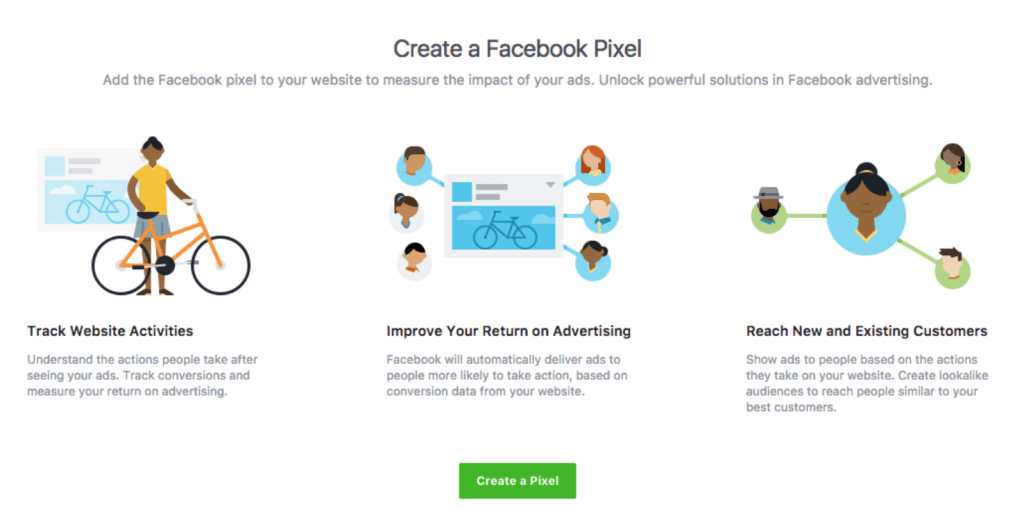 2. Messenger chatbots integrations
If you want to spice the game up a little bit, one great way to do so is to focus on your Messenger interactions. Incorporating guided conversations by using chatbots will make it easier for your business to stay in constant contact with your clients. But what about direct sales?
Try to integrate Facebook Messenger with your online store and run the business through it. This simple step will enable you to provide important business updates, answer questions and queries, and reach out to more customers with more detailed information about each product and purchase.
3. Shoppable Instagram posts and Stories
Instagram is another tremendously popular channel, and it would be a shame not to use its full sales potential. One of the most exciting features of the platform is definitely the shoppable tags. Tagging a product in a post or story makes the shopping experience much more friendly and keeps it connected to the business's social communication.
4. Rich and shoppable pins on Pinterest
The average order value of Pinterest posts is $50 higher than on other platforms. You can maximize their effectiveness by adding custom rich and 'Shop the Look' pins to each of your posts that will display the information about the product and enable your followers to shop straight from the social platform.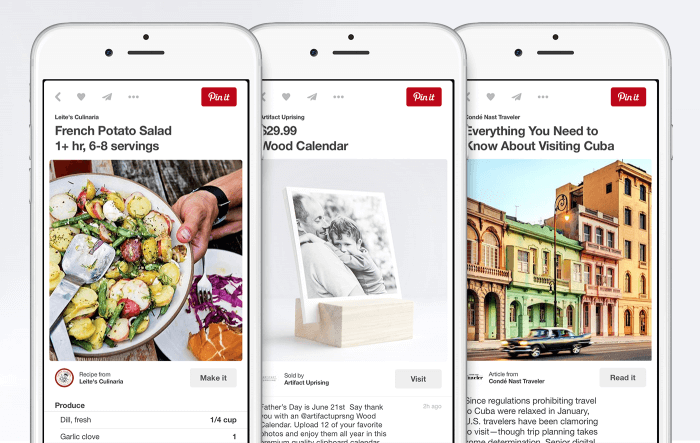 Paid social media tools for sales professionals
If you have already successfully researched, tested, and incorporated a few of the free social media sales tools out there, perhaps it's time for you to join a new league and try some paid assistance. There is a wide range of tools, services, and third-party companies that will help you develop and manage an impressive digital marketing campaign for your business. It's up to you to choose which ones you are willing to try!
1. Shopify's social media integrations
Shopify is nearly synonymous with eCommerce today. The platform provides you with a digital space for your store. As a hosting solution, Shopify is quickly conquering the internet, becoming the third top eCommerce platform with nearly a 10% market share. If more than 800,000 businesses trusted the platform and reaped the seeds of success – why can't you? Oh, and it also easily integrates with your social media sales efforts!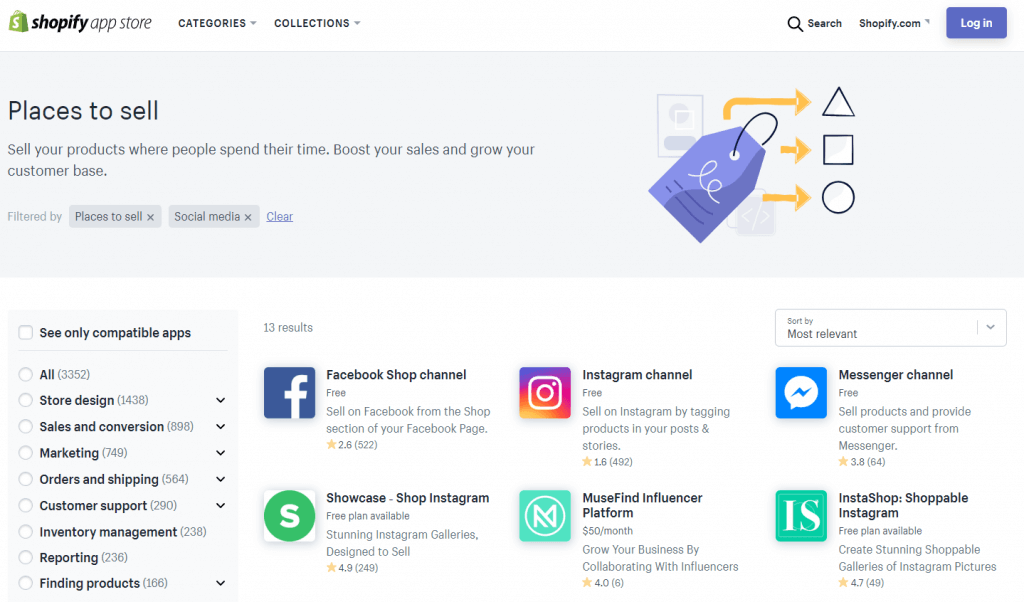 2. Third-party social media managers
Managing multiple social media platforms can be hard for a business. It requires a lot of research, scheduling, strategic thinking, and data analysis. Focusing too much on either channel may be harmful to all the others while posting every piece of content at every possible platform is considered spammy. Fortunately, there is a variety of third-party companies that offer you automated solutions for comprehensive social media management. Our very own NapoleonCat is a suite of analytics, reporting, publishing, and customer service tools that will support your sales process by streamlining your social media team's work!

3. Paid ad campaigns
You probably saw this coming before opening the article. Of course, one of the most obvious and measurable methods to get the most out of your social media content is to advertise it to the proper audience. Almost every social platform out there offers paid ads for all sorts of digital marketing campaigns. Perhaps, it is time for you to spend a few dollars and let the right people know what you have to offer.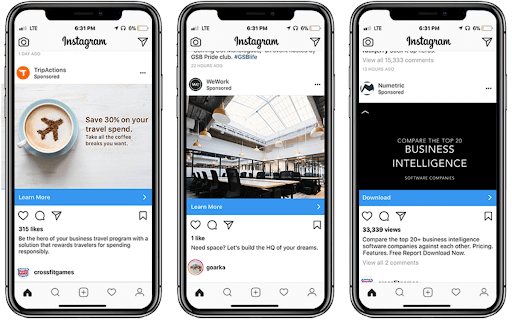 Don't be afraid to mix and match! Create an engaging Instagram post with some shoppable tags, link it on your Pinterest with a few of those Rich Pins, share it on Facebook, and don't forget to pay for an ad to make sure this hyper-effective post reaches carefully targeted people. Experimenting is the key to succeeding. Dare to explore the full potential your business can reach with the help of social media sales tools!
Key takeaways
Proper social media management is just as crucial for sales as it is for growing and nurturing a social presence;
Not every social media platform is a good fit for every business – choose wisely;
There are a lot of free tools out there that can make your journey through the world of social media sales easy peasy lemon squeezy;
But sometimes it is worth to pay, whether it is to an expert for a unique tailored software solution or to the platform itself for an ad placement;
Use several social media sales tools at once to make your digital marketing campaign especially effective.