January is when we're at our most motivated. It's the "tomorrow" you promised yourselves to start dieting; it's the "Monday" you're going to start hitting the gym at least 3 times a week; it's the first month of the new year when most of us still believe that we can stick to our resolutions.
Well, good luck – maybe this year will actually be the one when you change your life.
We can't really help you with eating more healthily or calling your parents more often. But we do know what could significantly improve your business for the next year:
A proper social media marketing tool stack.
Keep reading to find out how, exactly, you can make your digital marketing pop, as well as:
Why investing in social media marketing is the right move for 2020;
How to manage all your social media accounts with maximum effectiveness;
How much you should prepare to pay for advanced social media management tools.
Why do you need new social media tools?
Social media is a dynamic environment, and results-oriented marketers should stay open to emerging trends. Understanding 2020 forecasts will provide you with inspiration as to why – and how – you might want to expand your toolkit.
If you're wondering if the relevance of social media as a marketing channel is going to change in 2020, here are some statistics and forecasts that will hopefully give you a good idea as to how you can prepare your social presence for the new decade. Updating your stack of tools with these in mind will give head start in the changing landscape.
Social is still growing
As per recent data, nearly 4.5 billion people worldwide are active internet users, and 3.7 billion actively use social media. That's 58 and 47 percent of the global population respectively!
But numbers alone don't define the value of social media – numbers combined with advanced targeting options are what truly make social an amazing place for brands to connect with specific audiences.
The bottom line is: you can reach your target audience on social – don't miss out on it.
Niche social media platforms are on the rise
As social media are becoming more and more saturated with marketing and advertising, it becomes increasingly difficult for brands to grasp their audience's attention. That's why sometimes it's a good idea to steer away from the largest social networks (Facebook, Instagram, Twitter) and reach more defined audiences on smaller platforms like Quora, Reddit, or TikTok. Relevant marketing in niche networks is an important 2020 trend.
Likes are becoming obsolete
In 2019, Instagram started the rollout of a meaningful change to the way engagement metrics are displayed on the platform: hiding the public like count. Instagram's management claim that the change was dictated by the care for the mental wellbeing of their community. Facebook is reportedly following suit and is soon to start testing a similar update.
The demise of likes goes hand in hand with the increasing focus on measurable, ROI-centered social media marketing. If historically you have measured the performance of your campaigns with vanity metrics, 2020 is a great year to shift the focus to engagement and conversions.
Social commerce is a leading trend
Speaking of conversions, 2020 is predicted to be a huge year for selling on social media. Social media users and brands alike have been using social networks as a medium to shop and sell for years, and leading platforms including Instagram, Facebook, and Snapchat are currently working on expanding their ecommerce solutions. So, if social media still isn't a significant part of your sales funnel, consider working it into a full-on omnichannel strategy in 2020.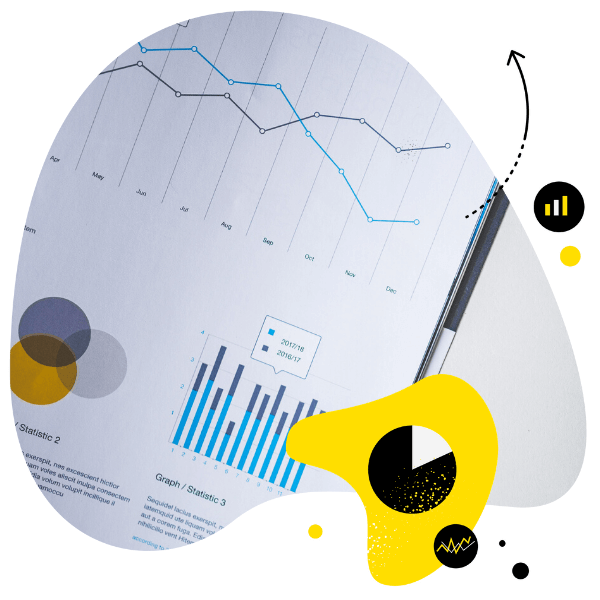 Social media management
Manage unlimited Facebook, Instagram, Twitter and LinkedIn pages in a single inbox. Track competitors and improve performance using simple dashboards.
Try NapoleonCat free for 14 days. No credit card required.
Social media management tools you should try this year
Just like social media platforms, social media management apps come in all shapes and sizes these days. You have software that will take care of your content strategy and planning, applications designed specifically to top-up your visual game, platforms that will run research for you – and much more!
Now, if you find yourself asking which social media management tool is the best – don't bother. It's the same as asking which social networking site is the best, and, of course, a straightforward answer doesn't exist. Everything depends on the social networks you're active in and the goals you set for your strategy.
That's why in this selection we made sure to include solutions that span multiple platforms and purposes. So dive in, and take notes – perhaps some of these will prove a great fit for your social strategy and specific business needs.
1. Tailwind
Designed specifically with the most visual social media apps in mind, Tailwind provides expert visual-marketing assistance to brands active on Instagram and Pinterest.
The app allows its users to upload images for planned updates in bulk, shuffle the queue of scheduled posts, and leverage AI for suggestions as to the best posting times. It also provides help with recycling and repurposing successful content, effectively saving Instagram and Pinterest marketers a lot of time and resources – neat!
If you're promoting your brand on Pinterest and Instagram, you will be happy to know that Tailwind is running on an affordable pricing model of $14.99/month per account.
2. Facebook Pages Manager
Coming in two very different versions on Play Store and App Store, Facebook Pages Manager lets you post updates and manage your Page, reply to messages, set push notifications with alerts, and track valuable data regarding your page's performance on your mobile devices.
Basically, it is a perfectly integrated Facebook and Messenger for business. Now that the platforms have integrated, similar functionalities are available for Instagram too. And, as much as the Pages Manager app will not replace the network's advanced desktop solutions, it's a great way to stay on top of your Facebook marketing on the go.
The best part? It all is absolutely free!
3. NapoleonCat
NapoleonCat is an all-in-one social media management tool with 4 main functionalities: the Social Inbox, analytics, reporting, and publishing. It can be used to manage multiple social media accounts across several platforms, including Facebook, Instagram, Twitter, LinkedIn, YouTube, Pinterest, and Google My Business.
Using NapoleonCat, you can publish content to your social media, analyze its performance, and, perhaps most importantly, interact with your social followers across social channels. So, if you're using social media as a customer service channel (which you should, because your customers expect it), NapoleonCat's Social Inbox will help you provide timely responses to social conversations and keep track of the quality of your customer care on social.
Oh, and remember how we mentioned that likes on Instagram are gone now? Using Instagram's API, NapoleonCat still lets you track vanity and engagement metrics for all public Business and Creator accounts.
NapoleonCat can be used on desktop and as a mobile app. A free 2-week trial is available. Paid plans start at $27/month. Prices are fully customizable and depend on the number of social media profiles you want to manage or monitor and the size of your social media team.
4. Awario
Social listening is one of the most essential, and yet underlooked areas of digital marketing tools. Awario lets you in on what people are saying about your business (and all the related keywords) around the web, including websites, forums, and social media.
It can help you with building brand awareness, running market research, managing customer engagement, and more! Understanding what – and where – is being said about your brand online is the first step to joining these conversations and establishing meaningful relationships with customers and prospects. It can also help you avert social media crises.
One of the most interesting aspects of the app is its sentiment analysis – a powerful research tool that determines your brand's overall social media sentiment.
Plans start at $22/month.
5. TweetDeck
When it comes to Twitter, this app-specific social media dashboard stands out in terms of popularity – and for good reasons.
The platform provides an overview of the feed you follow, allowing you to organize followed accounts into categories. It can also be used to track trending posts for your industry or field of interest as well as mentions of defined keywords. Finally, TweetDeck allows users to post tweets across multiple managed accounts and answer DMs.
Similarly to the other platform-specific apps listed here, TweetDeck comes free of charge for business and individual profiles alike.
6. Later for Reddit
Lately, Reddit has become one of the hottest social media channels for digital marketing. No wonder – the platform is currently the 5th most popular website in the U.S. and generates almost 170 billion views every year. It does, however, have a unique, vocal community that can be difficult to reach with marketing tactics acceptable on other, more "normie" social media channels.
Using specialized management tools like Later for Reddit can take some logistics off your shoulders, allowing you to focus more time on getting to know your target audience on Reddit and carefully crafting your presence on the platform.
Later for Reddit helps users automate posting (and finding the best times to post!), manage multiple accounts at the same time, and cross-post content to multiple subreddits.
There is a free version that allows you up to 5 posts per month and does not include automated posting or multi-account options. Paid plans start at $30/month.
Wrap up
As you can see, there are plenty of options – you just need to choose whichever best aligns with your social media strategy and answers your specific business needs.
Success on social media – and in any area of marketing, really – always involves some trial and error. We hope this handpicked list will help you eliminate the guessing game and go straight to an improved social presence in 2020!