One moment you're strategizing, the next moment you're putting together a quarterly performance report. That's how multi-faceted the role of a social media manager is.
From brainstorming and creating content to analyzing performance and creating reports — there's a lot social media managers juggle with daily.
Bring order to the chaos with effective project management. You'll learn:
how to create a (social media) project management plan
which tools you can use to get more done.
Not only does it help you stay organized and keep tasks on track, but it also leads to improved team collaboration and productivity. That's because proper project management ensures that every team member is in the loop and is working in harmony.
In this post, I'll show you how to create an effective project management plan for social media campaigns and the project management solutions you can use.
How to Create a Social Media Project Management Plan?
Creating a project management plan for your social media projects might seem like an additional step. Still, it's an essential one that can help you complete your projects seamlessly and avoid miscommunication in the process.
What's more, with most teams working remotely at the moment, it helps to create a comprehensive document that provides direction and includes vital details such as:
Project scope and deliverables
Project plan
Timeline
Allocated resources
Here's an example of a project management plan that clearly defines the summary, introduces the team structure, and lays out the project schedule.

Let's take a look at how you can create an effective project management plan to manage your social media projects better.
1. Determine the project scope
Before you get down to creating a project management plan, it's crucial to determine what the scope of the project is and what you're expected to achieve.
For instance, social media managers are responsible for such projects as:
Brainstorming content ideas for the upcoming month
Developing a social media marketing plan for a new launch
Creating and planning social media graphics
Increasing organic reach
Building campaigns
Analyzing metrics and performance
Creating reports and presentations
Determine the project scope and establish meaningful goals that will help you track progress. It's important to define goals that align with the SMART goal framework (Specific, Measurable, Achievable, Relevant, and Time-Bound) so you're able to stay focussed and achieve results.
Here's an example of a goal-setting template that you can use to define SMART goals.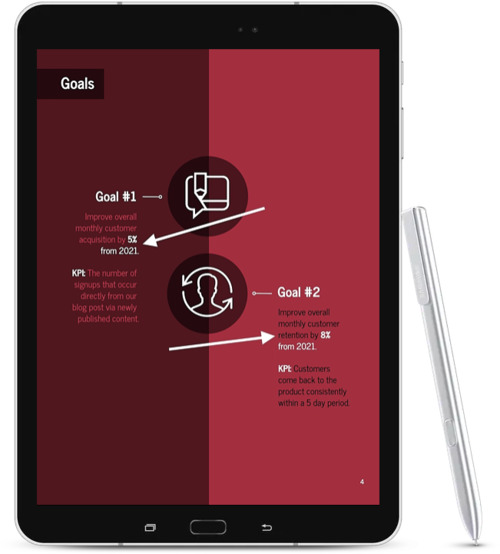 2. List the tasks
Now that you know what you want to achieve, it's about planning how to get there.
Start with breaking down the project into smaller, achievable tasks, and create a plan that outlines how you're going to meet your project goals.
Let's say you're working on a social media plan for a new product launch. Think about the different steps that will lead to it, such as:
Doing research
Ideating social media content ideas and tactics
Reaching out to influencers
Plotting an editorial calendar
Designing social media graphics
Crafting copy for each of the posts
Planning an Instagram giveaway
You need to document each of these mini tasks. Also, map them out on the project management plan.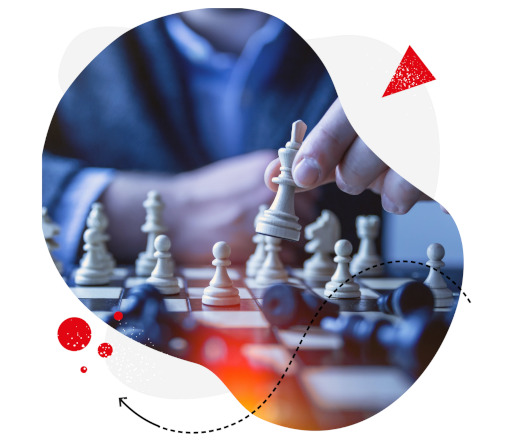 Leading companies automate social media
You need to do that, too. Otherwise, you can't compete with your competitors! Try NapoleonCat's easy-to-use automation tools.
Try NapoleonCat free for 14 days. No credit card required.
3. Plot the project schedule
What are tasks without deadlines? A recipe for project failure.
Look into every task and accurately assess how much time each of them demands. It's always a good idea to involve your team members and get their point of view on this as they'll be the ones managing these tasks.
Once you have everyone's agreement, plot the project schedule, and assign realistic due dates to each step involved.
The best way to present this information is by using a Gantt chart that can help you visually plot each project task, along with their respective deadlines.
Take a look at this Gantt chart, which illustrates the project timeline. It uses different colors to categorize tasks for each week. It also provides a legend below, making it easy for people to scan the chart and quickly digest the information.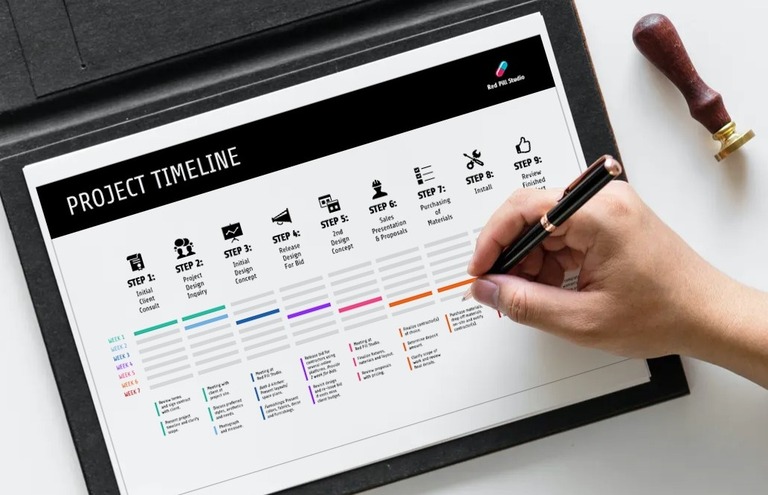 4. Allocate responsibilities
Another critical step in creating a project management plan is assembling a team and allocating responsibilities.
Whether you're a team of ten or three, you need to assess each team member's strengths, capabilities, and availability, to allocate the right resource for the right tasks.
The idea is to delegate tasks such that each member is aware of what's expected of them and is working towards the common goal, thereby improving team performance and efficiency.
It's a good idea to communicate the high-level responsibilities of the team visually using an organizational chart. This way, all team members know for what they are accountable. This method also helps communicate the resource allocation plan to external stakeholders with ease.
Here's an example of an organizational chart structure you can use. It uses color-coding to differentiate between the teams and tasks. It's also a good idea to include photos of team members to build trust.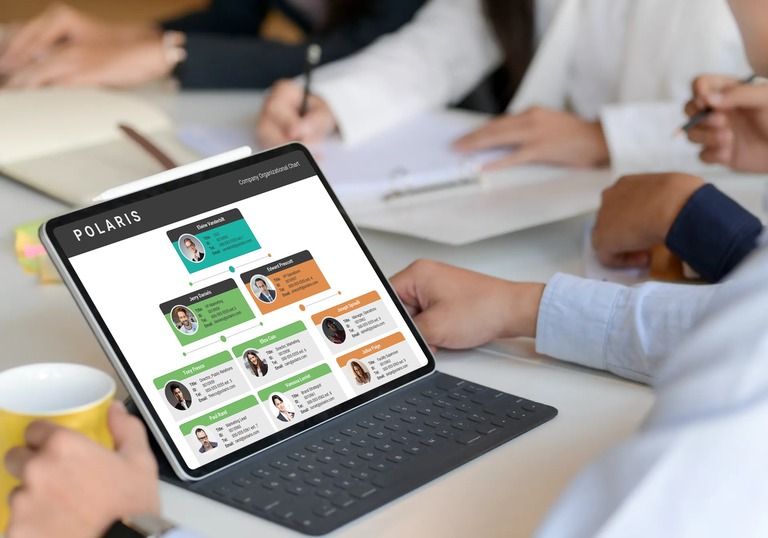 5. Monitor progress
Apart from ensuring smooth communication within the social media team, you're also expected to communicate with project stakeholders such as people from other departments or the senior management team.
One good way to keep them informed is by sending them a project status report weekly. It avoids last-minute communication and shows your proactiveness while helping everyone track progress.
Here's an example of a simple project status report template that works well for internal and external stakeholders. It accurately communicates the progress while offering context.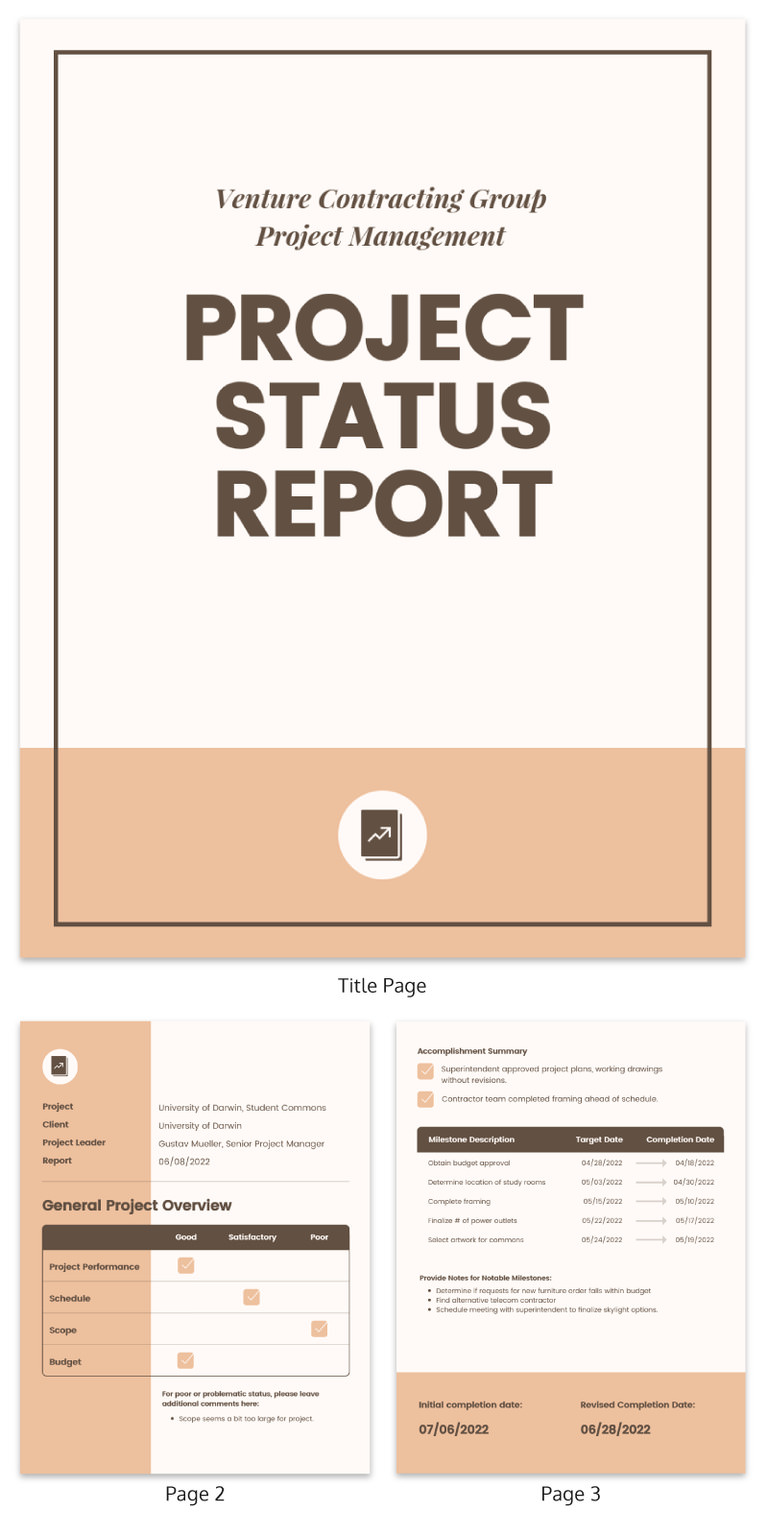 6 Project Management Tools for Social Media Managers
While a project management plan records on how the project is being carried out, another element that contributes to the success of the project is a reliable project management tool.
With the right tool, you don't have to dig through emails, frequently ask for updates, or rely on manual to-do lists that never see the light of the day.
Here are some useful project management tools you can consider while managing social media projects.
1. NapoleonCat
From scheduling social media posts and analyzing performance to generating reports and pulling actionable insights, NapoleonCat lets you access all your social media projects from one place.
What's more, it also offers automation solutions and lets you automate tasks such as replying to comments, moderating ads, organizing team workflows, and deleting spam comments, among other tasks. It saves ample time and money, helping you focus on the more essential tasks.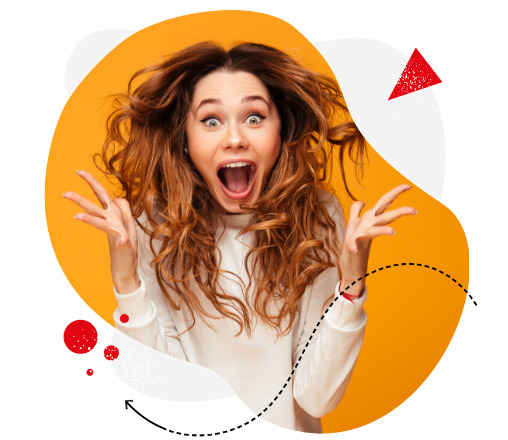 Social Media Tool 💛 Loved By Customers
Waste no time and try NapoleonCat with no commitment:
Try NapoleonCat free for 14 days. No credit card required.
2. ClickUp
ClickUp is an all-in-one project management platform that makes it easy to incorporate individual media posts into a larger content marketing plan. With resource allocation views, Docs for brainstorming, Dashboards, and build-in Gantt charts, ClickUp lets you jump into any point of your content release cycle and quickly see the information you need to add actionable tasks to bring your campaign one step closer to completion.
3. Asana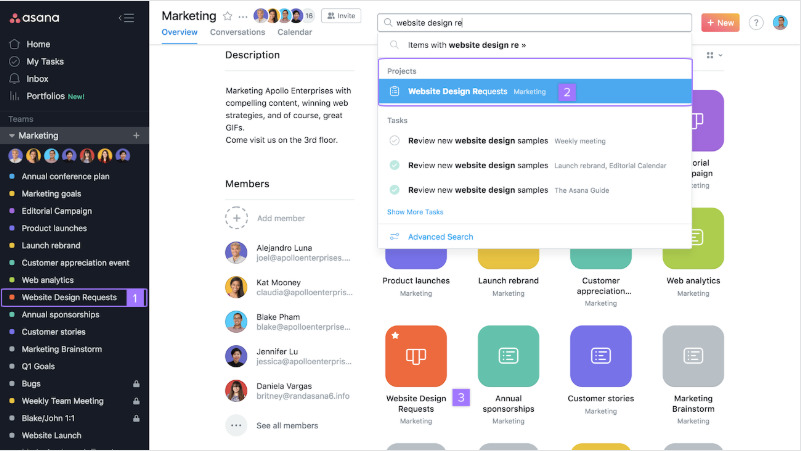 This is another user-friendly project management tool you can use to plan and organize your social media assignments. It lets you create different projects, add tasks, and involve your team members for improved collaboration.
4. Monday.com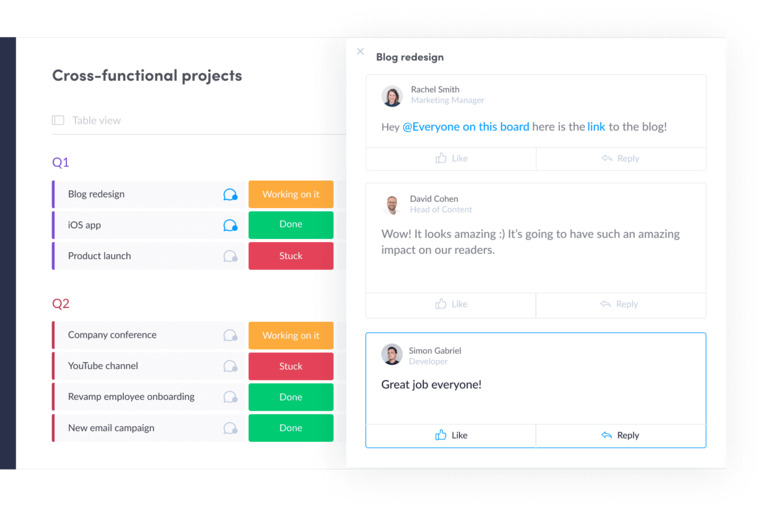 Monday.com promises to make managing your day-to-day tasks a lot easier. There are different project management styles that teams adopt to complete their goals. Whether it's keeping everyone in sync, assigning tasks, or sharing files, this tool helps social media managers get more organized and execute tasks easily. 
5. ProofHub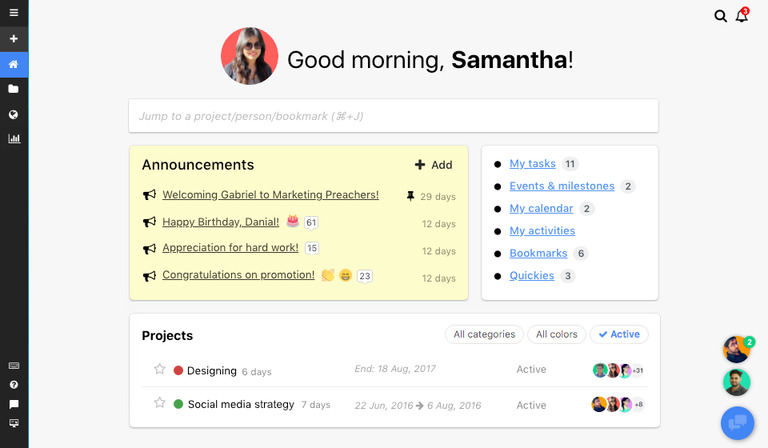 Considered to be an all-in-one project planning software, ProofHub helps you plan, collaborate, organize, and deliver projects efficiently.
It lets you visualize projects using Gantt charts, Kanban boards, task lists, timesheets, and calendars, giving you an instant understanding of where your project stands.
6. Trello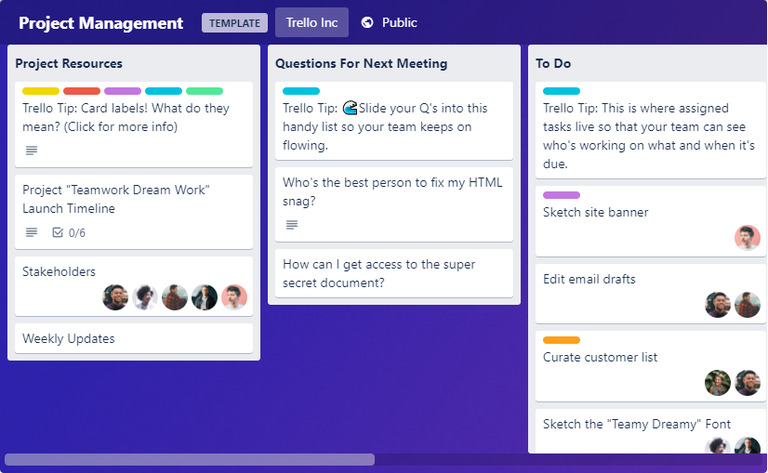 Trello is another visual collaboration platform that helps you streamline your social media projects. Its features include customizable 'boards' and 'cards' that are a great way to plan your social media calendar, brainstorm ideas, and assign responsibilities.
The takeaway
To be a good social media manager, you need to ace project management.
Considering the number of projects you're expected to manage, to achieve your goals and get more done as a team, you need a robust plan and an effective project management tool.
That means top working in silos, get rid of those countless spreadsheets, and embrace a more organized way of managing your projects.