Wondering how to maximize the return from your social media strategy? Start from the bottom – figure out the differences between organic and paid social media efforts.
Social media marketing is a rather young niche of digital marketing that developed along with the global popularization of social platforms. And, while social networks initially served exclusively for private communication and nurturing connections with friends, they have since become efficient tools for business promotion. Scroll through your Facebook or Instagram newsfeed today and notice how every 5th or 6th post is labeled as "Sponsored".
Let's discuss in a bit more detail the two major types of SMM – organic social media marketing and paid social media marketing.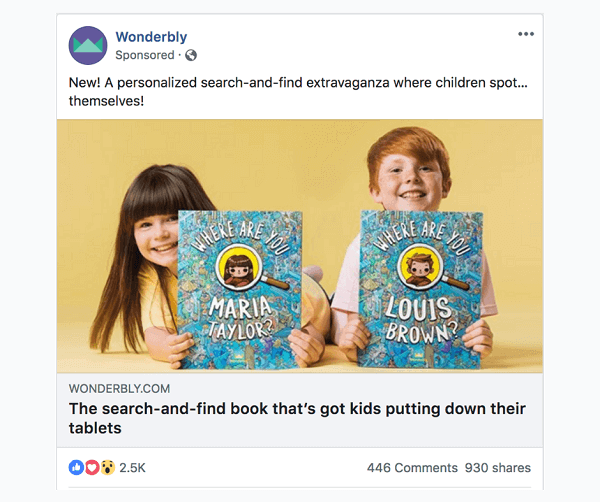 What's the difference between paid & organic social media marketing?
Let's start with definitions. What is organic reach? It, basically, indicates how many social media users see your posts in a natural way, by coming across them in their feeds, following you, or finding your content by the hashtags you used. This is one of the crucial metrics in targeted social media marketing.
Paid social media marketing, on the other hand, is when you purchase promotion for your posts to get them either positioned in the top of search results or newsfeeds or displayed exclusively for users within your target audience category.
The first and most obvious difference between the two approaches is the cost. Posts created with organic reach in mind are free of charge. Starting out, business owners put a lot of effort into reaching organic social media growth, being unable to spend any budget on initial promotion.
The second – and less obvious – difference is that paid social media marketing is more efficient. Without paid promotion, you cannot count on 'conquering and holding' the top positions in front of valuable eyes for very long.
According to the Gartner data, 80% of business owners prefer paid SMM campaigns (data for 2017) over organic efforts. Another source, PR Daily, claims that every second B2B brand, as well as 9 out of 10 B2C brands, consider paid SMM to be the most efficient social media promotion means.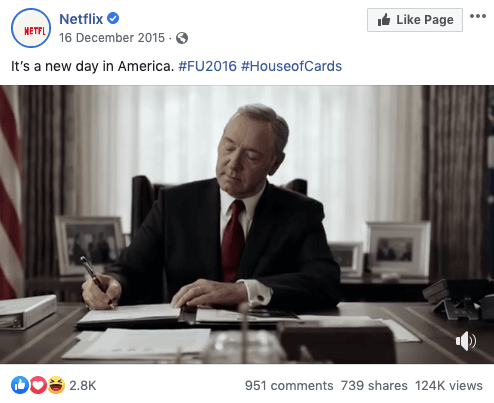 As for organic social media marketing, success can also be achieved (Netflix's excellent #FU2016 campaign for House of Cards can be considered a bright example). However, it's important to keep in mind one thing. In order for your regular post to reach a large audience organically, you need to have an established, sizeable following already built up.
You don't necessarily have to choose, though. It's possible – and highly effective – to combine both types of SMM into a successful strategy. This complex approach is preferred by 86% of brands according to the statistics by Clutch.
If we compare organic social media marketing examples (again, like the #FU2016 campaign) to paid social marketing examples, we can conclude that the paid approach is a shortcut to achieving guaranteed results.
Organic reach, in turn, requires extensive efforts, creativity, and regular delivery of truly useful content, which is not impossible to achieve but requires ample resources and great ideas.
Here are some ways to use paid and organic social media marketing – together and separately.
How to Use Organic SMM?
Take care of a character's presence
The fact is, customers usually don't trust brands. Try to 'Humanise' your brand and put a face on it. Find the brand's tone and voice. Personalise your approach – ask users what they think at the end of your post. This will help you get some feedback and start a dialogue.
Use hashtags
A hashtag is a filter that helps potential followers find your publications. Never neglect this awesome tool.
Adapt social media content across different channels
Each social media platform has its own audience and it's important to restyle your posts accordingly.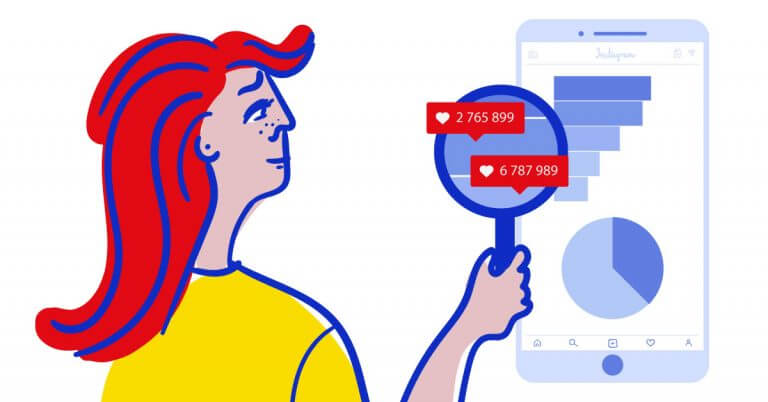 Social media management
Manage unlimited Facebook, Instagram, Twitter and LinkedIn pages in a single inbox. Track competitors and improve performance using simple dashboards.
Try NapoleonCat free for 14 days. No credit card required.
How to Use Paid SMM?
Choose the fitting tool
There are two definite leaders among paid publishing tools – Facebook Ads and Instagram Ads. Both allow even beginner SMM experts to single-handedly create ad campaigns that really work. The secret sauce is that Facebook and Instagram constantly collect data from all of their users all around the world, which makes defining your target audience via numerous filters much easier.
Find a good targeting expert
If you take the creation of paid posts seriously, better hire an experienced targeting specialist that will help you to optimize campaigns properly. In such a way, you'll save budget avoiding unexpected expenses and will get some great results.
Integrate with your business data
Ensure that you are adequately able to track and record outcomes and conversions from your paid SMM. Consider how to integrate your own customer data into your paid SMM activity to improve the performance.
Why Does Your Business Need Both Approaches?
Despite the fact that paid SMM is far more predictable, it is crucial to drive organic social traffic as well. In this matter, an organic social media marketing strategy will help you attract users who are truly interested in your content and your thought leadership or expertise.
But be conscious that organic alone is unlikely to adequately amplify your content. For example, in the case of Facebook, the average organic reach of a post accounts for only 6.4% of all likes on the page. You can see the scale of the competition you should expect.
This doesn't mean that paid SMM is the only way out, though. It does point to the fact that in order to effectively drive traffic, you should incorporate both approaches into your strategy.
Top Tips for Maximizing Your Social Media Marketing Success
Keep these points in mind in order to maximize your social media campaign's efficiency:
Provide relevant, unique, and useful or entertaining content. Imagine that you are an advisor to your target audience and address a specific need or problem that they have. Or simply try to liven it up.
Benefit from social media data. This isn't news – social platforms such as Facebook collect user data. Use it to your advantage. Find out which types of publications tend to get more engagement and develop the right content, create look-a-like audiences, retarget users, etc.
Use advertising. Don't just sit there and wait for a portion of likes and reposts brought by organic traffic. Paid promotion of your message, brand, content, or product will help you quickly generate the results you're looking for.
In short, paid and organic social media marketing shouldn't stamp each other out. Instead, they should be used as complementary methods of reaching your business objectives. Build a strategy that uses paid social media marketing plus content targeted at organic growth. In that way, when someone arrives at your page from an advertisement, they can also learn more about who you are and what you do. A combined organic and paid social media marketing strategy can multiply the potential success rates of your campaigns.