We're now full-on in the "year in review" season. So, here's how NapoelonCat has changed in 2022 and – more importantly – what that means for you and your social media marketing.
So, how was your year?
(You need to start the conversation somehow, right?)
I think we can safely say 2022 was a challenging year for many reasons. Actually, another one of several tough years in a sequence, it appears. But this article will focus on the good stuff and all the hard work that NapoleonCat's team has put into the tool you use every day to manage your social media channels and customer interactions. So that at least those could get a little (or a lot) easier.
Here's a look back at some of the most important updates and features NapoleonCat has released this year.
Auto-moderation gets easier with ready-made templates
This was just a prelude to what would happen later in the year with Auto-moderation, but let me start with that.
The newer version of the Auto-moderation feature got some automation templates to help you get your auto-moderation rules going while putting in minimum effort.
Creating automation rules might sometimes sound a little complicated (though, in fact, it's not the case at all.) But this update has made it much easier and more practical, introducing three auto-moderation templates for some of the most common use cases:
Hiding offensive comments on Facebook
Hiding offensive comments on Instagram
Responding to complaints on Messenger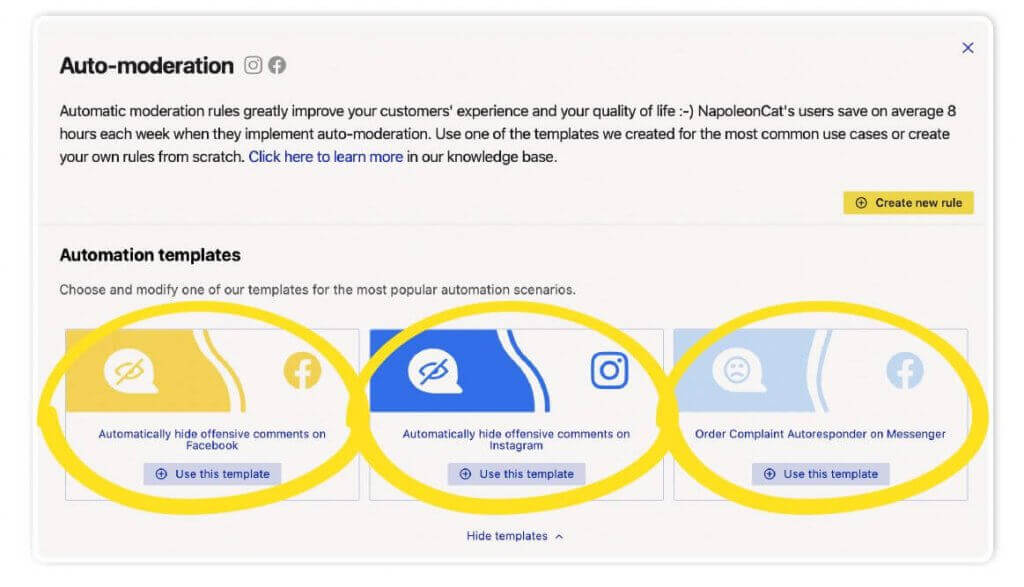 The whole point was to make applying auto-moderation rules as straightforward as it could possibly be.
So, in the case of the rules used for offensive comments on Instagram or Facebook, they already include the most common offensive keywords used by actual NapoleonCat customers (or their customers, to be precise.) All you then do is add your social media profiles and make any necessary tweaks (like adding any extra words you know you need from personal experience with your followers.)
Similarly, the automated replies to order complaints on Messenger are based on an amalgamation of the most commonly used expressions in complaints (see the below picture to see what I mean.)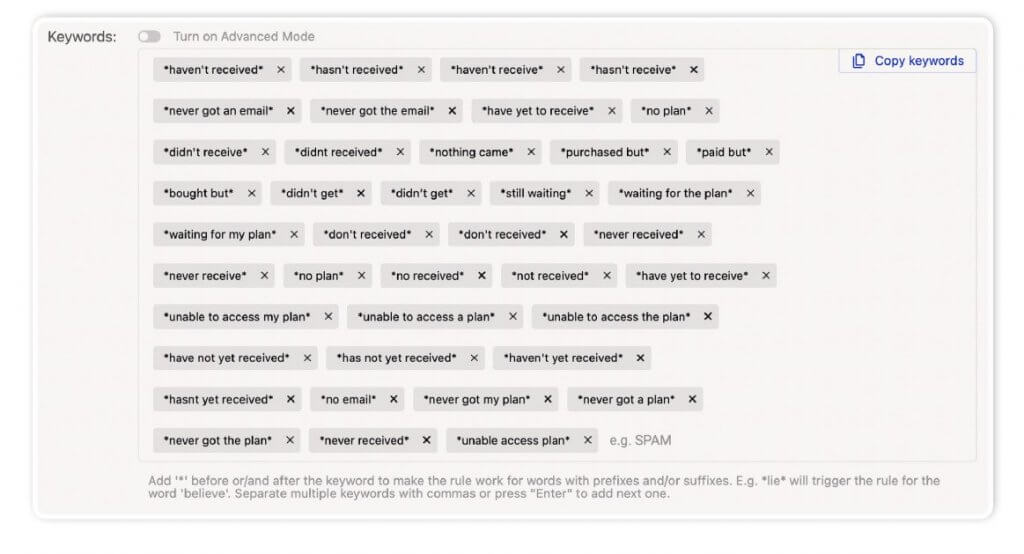 You can now schedule Instagram carousels 🎡
Since August, you've been able to plan and post Instagram carousels using NapoleonCat's Publisher. Which is very fortunate, as carousels help increase engagement and time spent on a post (of course, assuming the content's appealing to your audience.)
Posting Instagram carousels is now super simple – you add your photos or videos (up to 10), add the caption, and schedule as usual.
And you can post them on several different Instagram accounts if you like. This way, you can showcase products, post educational content slideshow-style, add before/after content, and more.
You'll find more IG carousel ideas in this article on adding Instagram carousels in NapoleonCat.
Auto-moderation then gets a full makeover
Auto-moderation became a fully-fledged, separate feature, reflected in NapoleonCat's menu.
This means you can access it quicker and easier when you want to create your auto-moderation rules and don't have to go via the Social Inbox to reach them.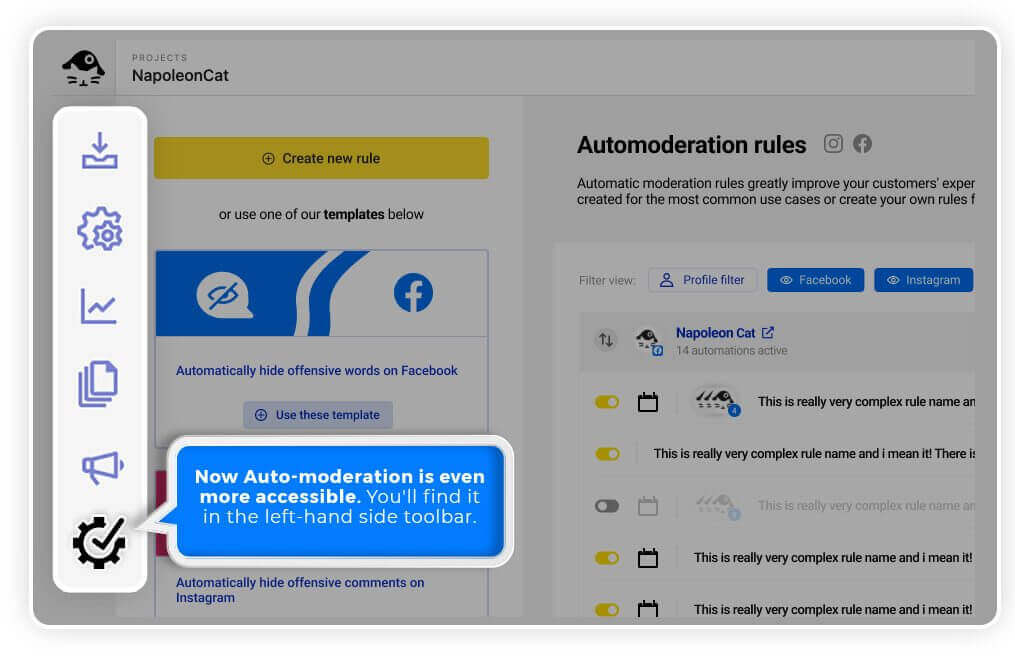 But that's just the beginning. Other upgrades included:
Rules for multiple profiles. Those auto-moderation rules we talked about to fight spam and offensive content? You can now apply them (and many others) to many social media accounts at once. Saving you time creating separate rules for each of your social profiles.
Multiple triggers and multiple reactions for one rule. This means you can create more flexible auto-moderation rules instead of many simple rules, saving you even more time (and clicks). Each rule can have up to 6 triggers and multiple reactions.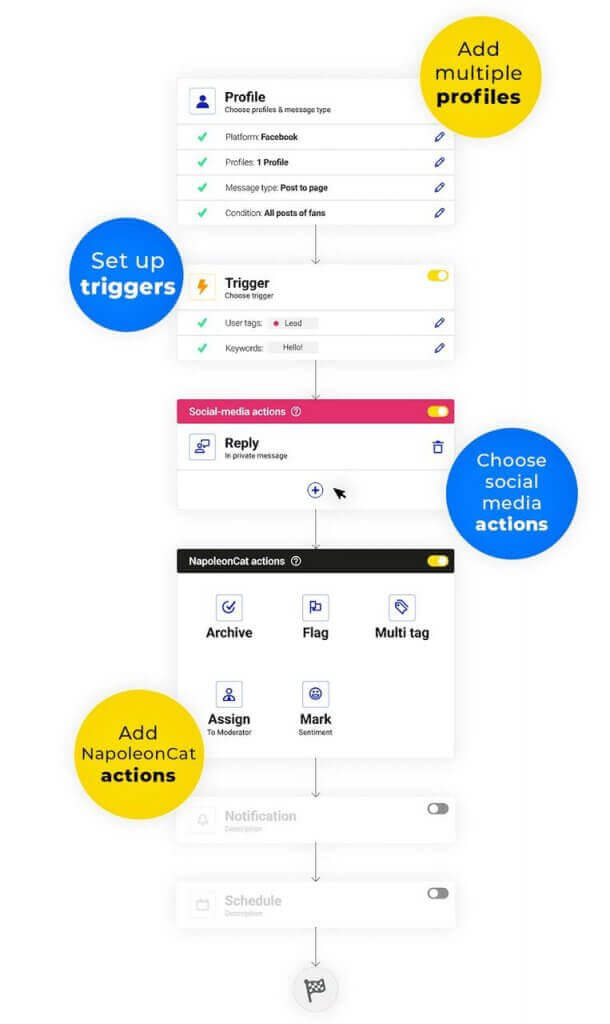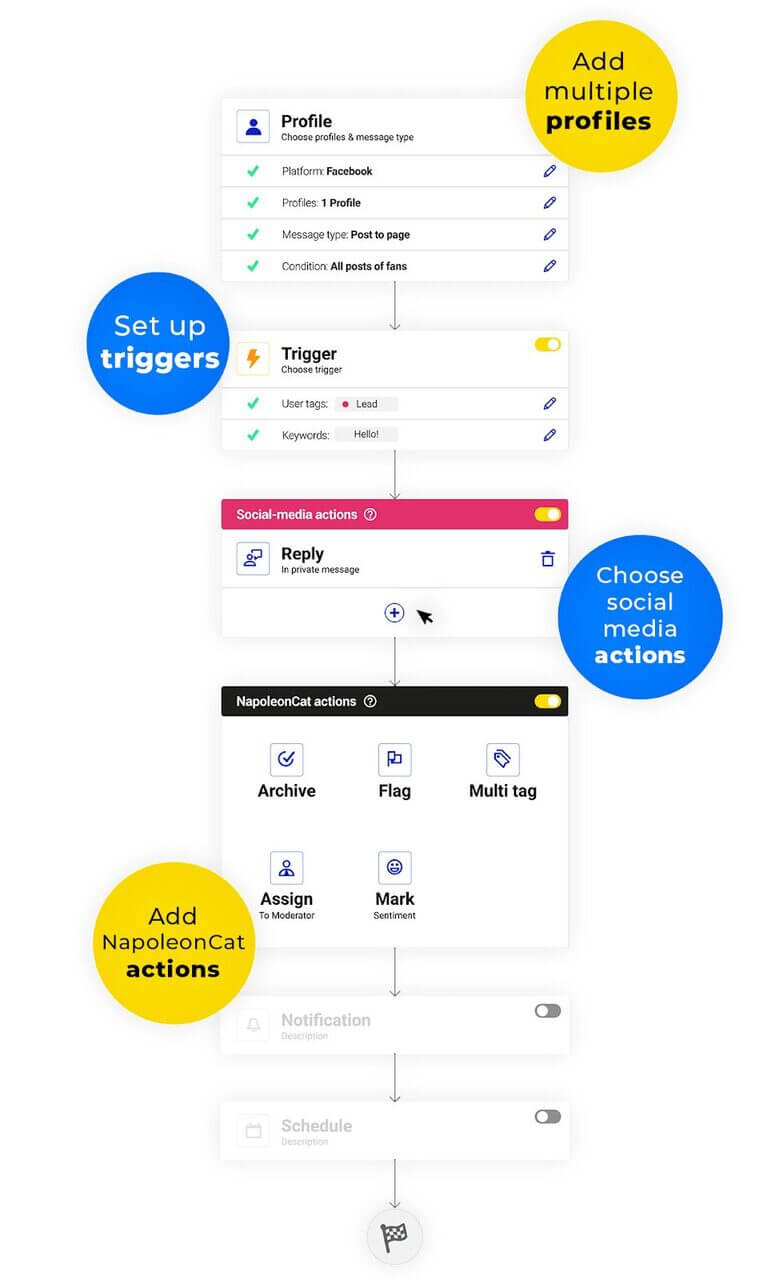 Multiple tagging options, so you can assign many labels to your customer interactions, making your customer service workflows much more precise and effective. And yes, you can create Auto-moderation rules using the tags.
Using emoji as keywords, so you can, for example, set up automated replies whenever someone posts a "❤️" comment. Like this: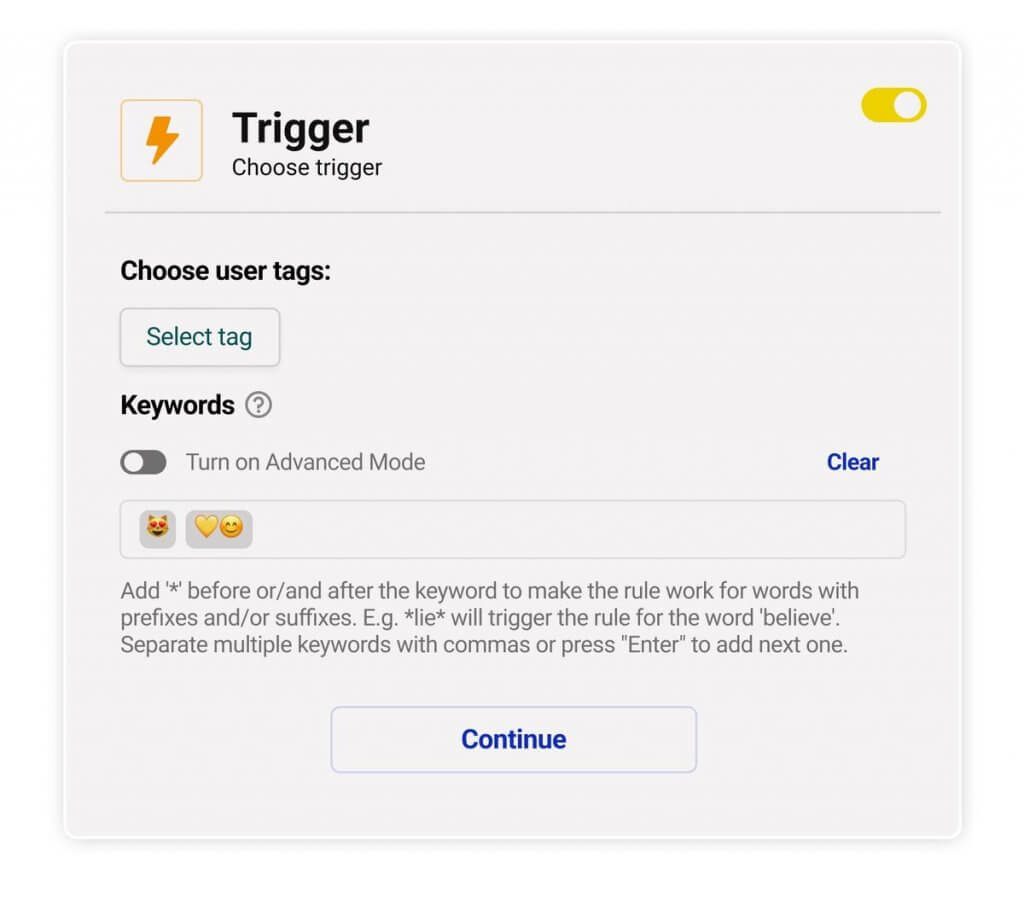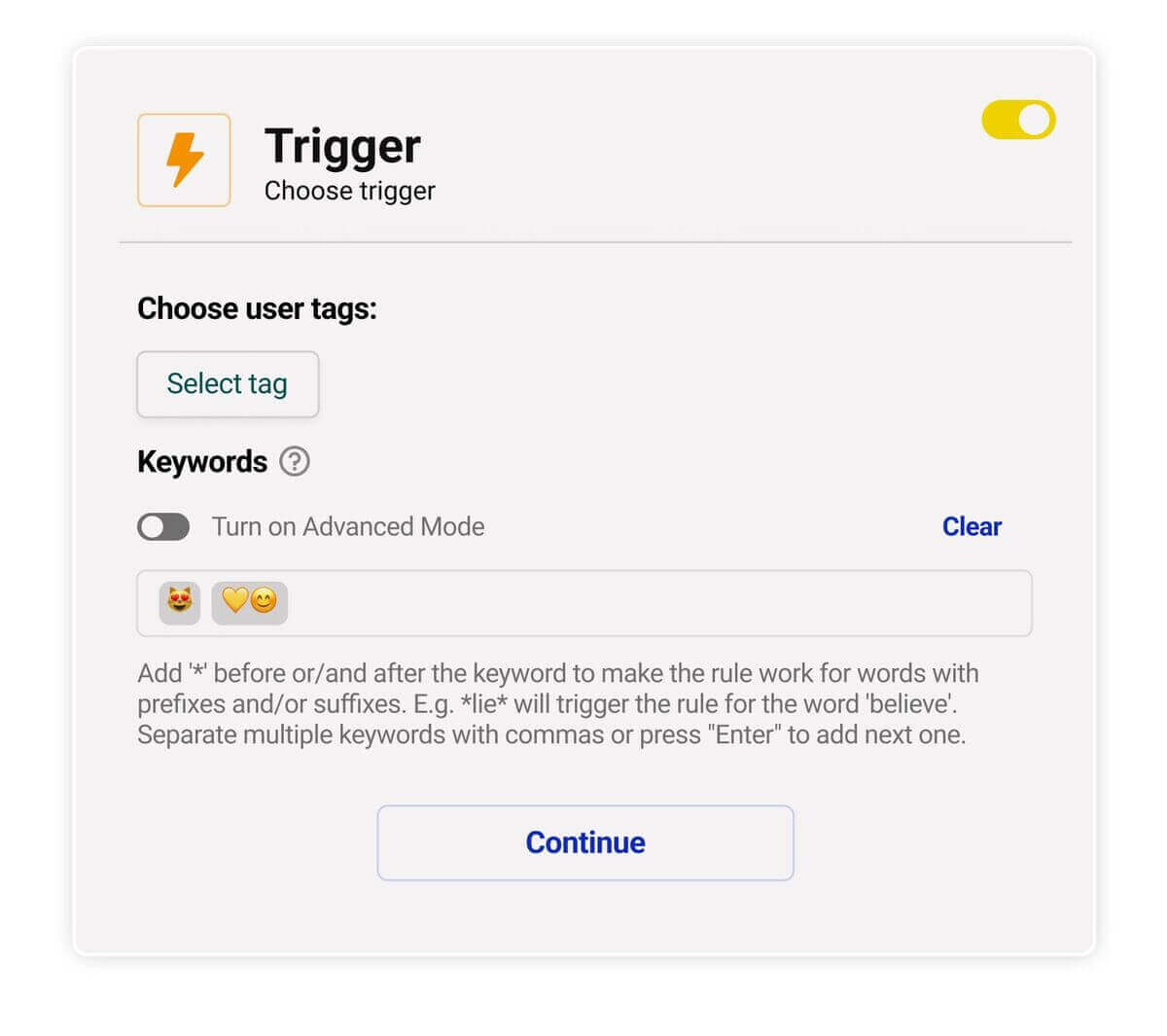 Auto-moderation for Instagram DMs. You can now automate some of your customer interactions in your Instagram inbox, too, just as you could with comments.
A nicer and more transparent user interface for Auto-moderation rules, so creating and customizing them feel even easier, and is definitely more enjoyable (#truestory.)
If you want to read more about the updates in Auto-moderation 2.0, go to this article. You can also watch the video tutorial below to see it in action:
And you can finally schedule Instagram Reels 📽️
Obviously, carousels just weren't enough. So now you can schedule and automatically post Reels from within NapoleonCat's Publisher.
Besides doing that, you can:
Choose a cover and a caption for your Reel
Preview your Reel before scheduling
Exchange comments with your team to collect feedback and get approval
And choose to post the Reel on multiple Instagram profiles if you want to.
Here's what scheduling a Reel might look like: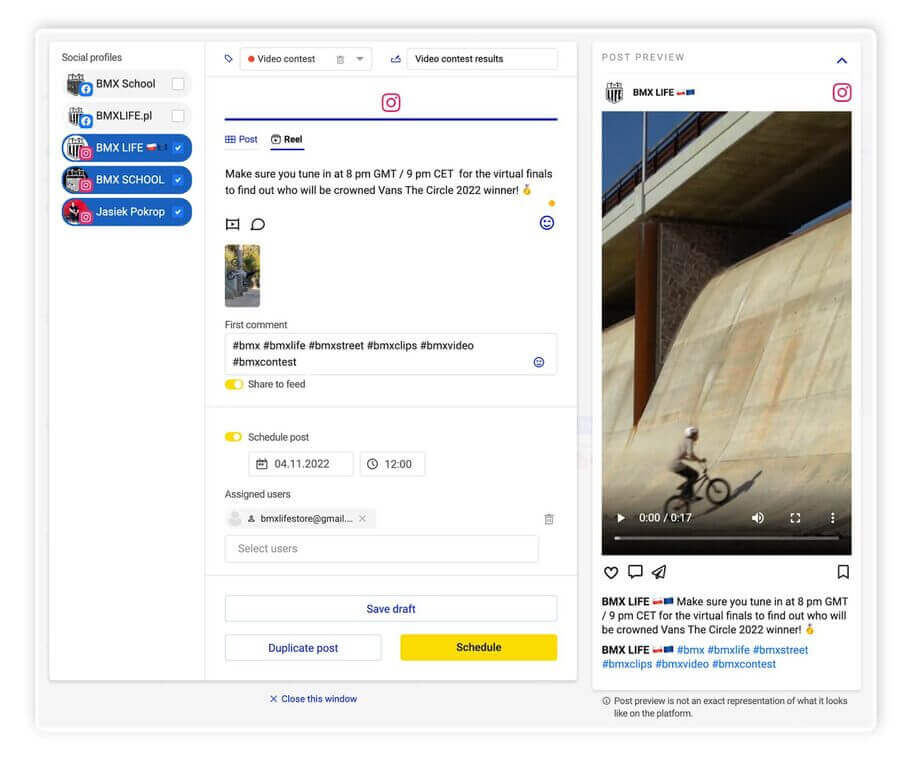 For step-by-step instructions on how to post an Instagram Reel with NapoleonCat, head over to this article.
Also, customer profiles get a facelift
NapoleonCat's definitely got the ball rolling on its CRM features, with more to come in this area 🤫. After all, it's a tool designed to help you support your customers, and getting to know them first is a big part of that.
So in the platform, you can create a customer profile from each social interaction, assign tags and add notes, plus mark their sentiments. You'll also see the interaction history for each user in a clear and transparent layout. Super helpful when you want to get to know your social media followers, especially the most active ones (but also the "difficult" ones, if you know what I mean.)
And it's much easier to provide better customer service when you can quickly identify a customer and your previous interactions on social media.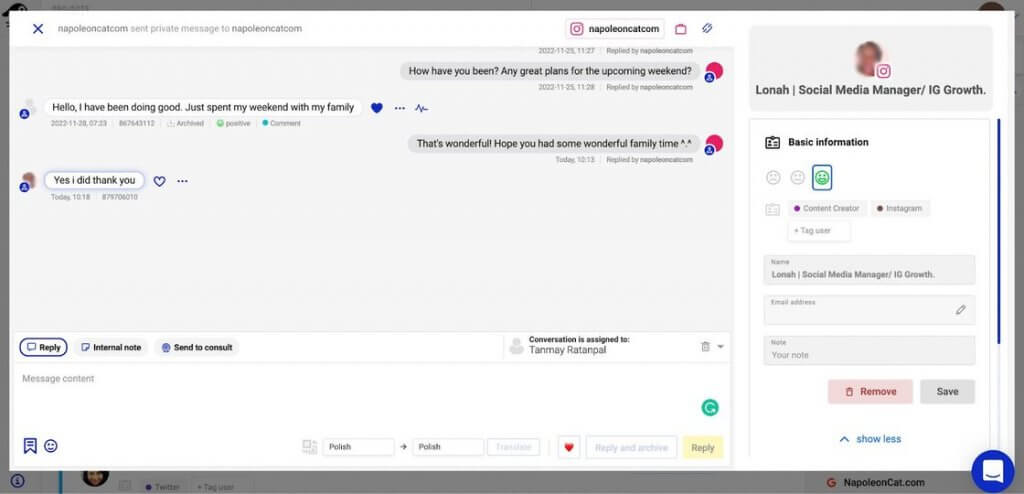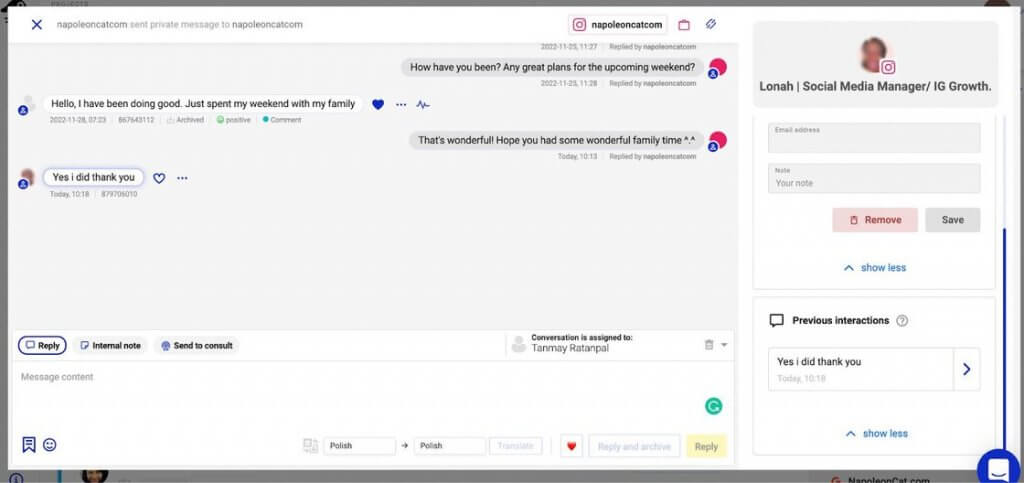 Wonder what's coming up in 2023?
These are certainly not the last words of the NapoleonCat team. But I'm not allowed to say anything more, so stay tuned for more updates next year.
And for now, feel free to give the features I mentioned a try if you haven't already. In fact, why not make it a challenge for 2023 and track how much time you save with NapoleonCat? I'd love to see your results!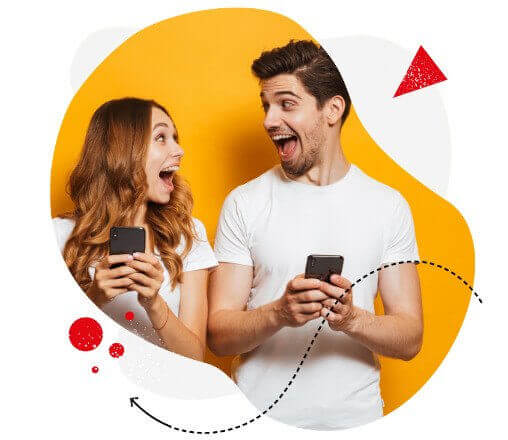 Social media marketing made easier (especially for teams)
Automation, analytics, reporting, scheduling, and more. Try NapoleonCat and save tons of your time spent on marketing tasks. Try it for free:
Try NapoleonCat free for 14 days. No credit card required.