[Cliche alert] Promoting and selling your product or services is impossible without your customers. And an audience of loyal fans can actually be your greatest marketing asset. But how do you find your most loyal fans on social media? Let me give you a few hints.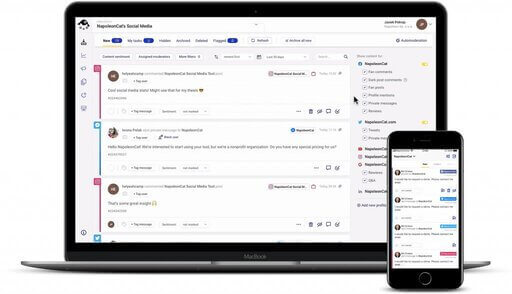 Manage all comments and messages from one view
Use NapoleonCat to manage all of your comments, messages, reviews, etc. – all from one simple dashboard. Try it for free:
Try NapoleonCat free for 14 days. No credit card required.
Who is a loyal fan of your brand?
Brand loyalty is not a new concept and certainly not just related to social networks. You can have a tiny local cafe with an engaged local community created purely by word of mouth. But what social media has done is enable that word of mouth to spread further and create loyal brand communities regardless of geographical borders.
A loyal fan of your brand is something more than a customer (and most often a repeat customer) devoted to using your products or services. It's someone who advocates for your brand – and does it because they like you. This kind of brand loyalty becomes a natural extension of your marketing, helping spread the word and recommend your product or service to others.
It's what every marketer wants.
Why do you need loyal fans?
Brand loyalty impacts your business in several ways. It's great for customer retention, making your customers come back again and again choosing you over your competitors every single time.
And it's also great for customer acquisition, attracting new customers via an engaged community that others want to be a part of.
One of the most apparent examples is, of course, Apple. It's not really about the products anymore – and hasn't been for a long time. It's about fandom – identifying yourself with a specific group of people who happen to use the same products.
And for you and your business, it's often a source of user-generated content, honest recommendations, and a continuous stream of sales.
But you don't have to be Apple to have a community of loyal fans. With social media giving you direct access to your customers and relationship-building, you can create your own communities. But there's one condition – you need to be there for them and keep engaging with them, and you really can't skip that part.
Where and how do you find loyal fans?
Social media is your best bet to finding your loyal fans.
I know, easier said than done, right? Because maybe you tried posting but nobody commented or even liked your posts. But the thing is, you might be doing it wrong (excuse my honesty.)
Here are a few ways to do it right with some examples following.
Use a distinct brand voice across channels
Let your personality shine through in your marketing. It's a proven way to stand out from the crowd of companies selling similar things. Even if you are a category pioneer with hardly any competition, someone will eventually copy what you're doing. And they can't copy your brand personality.
By far one of my favorite examples is Innocent. I mean, they sell smoothies and drinks. But the way they talk to their audience is something you'll recognize the minute you see their post on social media.
People don't really buy their products for just the ingredients. They're buying the brand and all that goes along with it. And there's really no reason why you can't have an audience like this, too.


Post what your audience is really into
There really is no formula for viral content creation (no marketer likes this). The key is consistently posting what your readers want to read and what they'll respond to.
To find out what it is, measure your social media marketing performance using a social media analytics tool. If you're just starting out, track the performance of your competitors' content to see what works for them (assuming you have overlapping audiences).
And then, create the type of content you know will work (assuming you've also done your customer research, which I really hope you have.)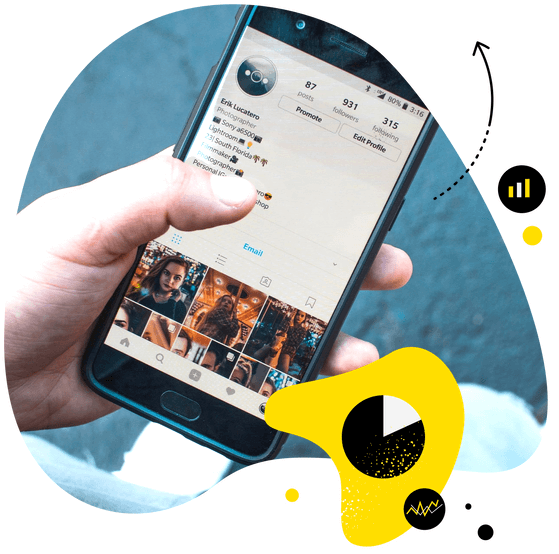 In-depth Social Media Analytics
Measure your marketing results on Facebook, Instagram, and other platforms. Track competitors and improve performance using one simple tool. Try it for free:
Try NapoleonCat free for 14 days. No credit card required.
Be consistent with your content
I know it's discouraging to not get engagement. But one of your keys to success with this is consistency. Posting regularly, with post series (e.g. on a specific topic or in a specific, memorable format) will help you break through the social media noise and finally get the engagement you crave. Sometimes you need to give the algo some time.
To make this easier on you and your team, get yourself a social media publishing tool that'll help you plan the content ahead of time and publish it automatically.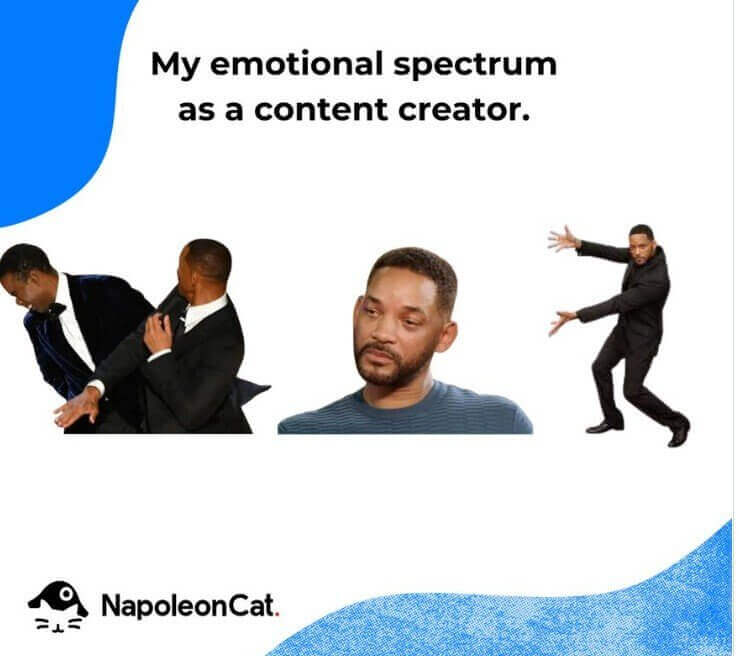 And here are some tips on creating social media content for business.
Source user-generated content from your audience
People love being noticed by their favorite brands. And for your brand, it's a chance to get compelling content others will enjoy, too. It's really a win-win situation.
Plus, it helps you fill your content calendar with quality posts, photos, and videos, instead of just self-promoting.
If you're looking for some inspiration, here are some user-generated content examples I highly recommend you take a look at.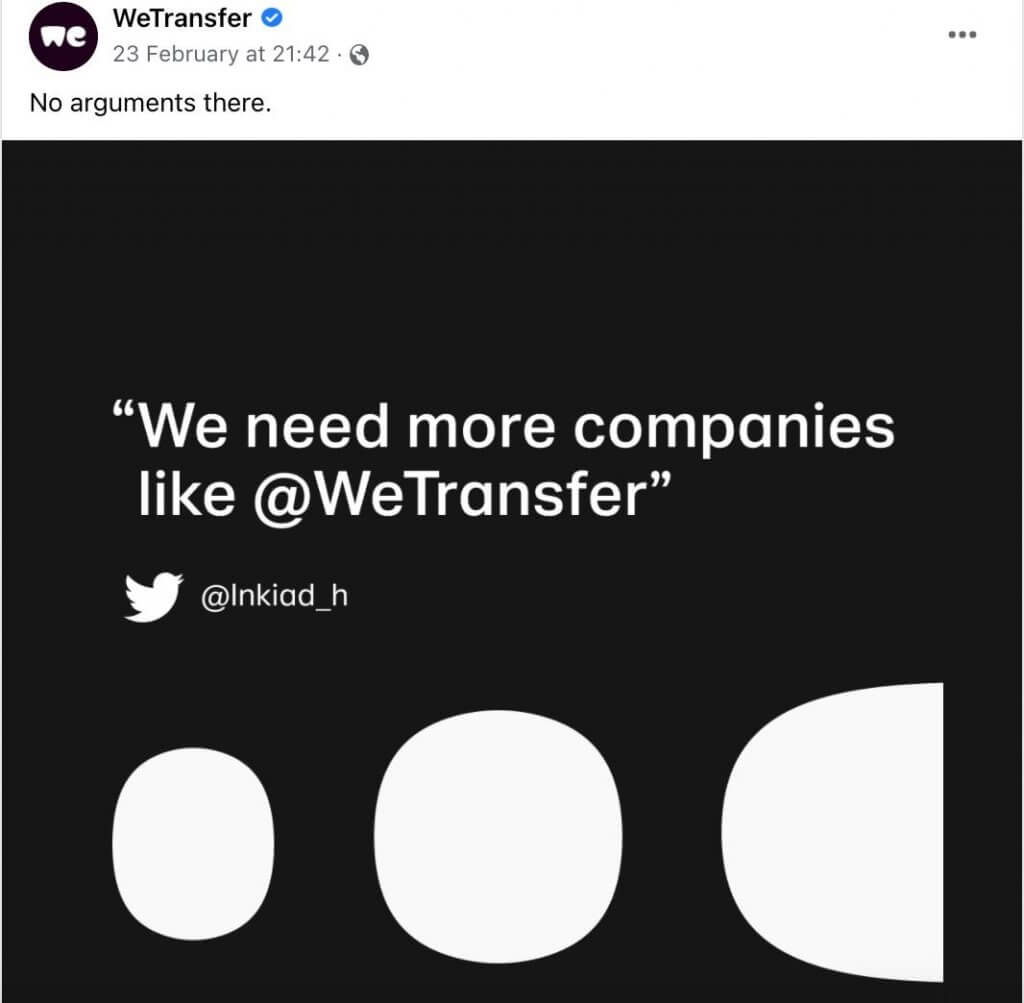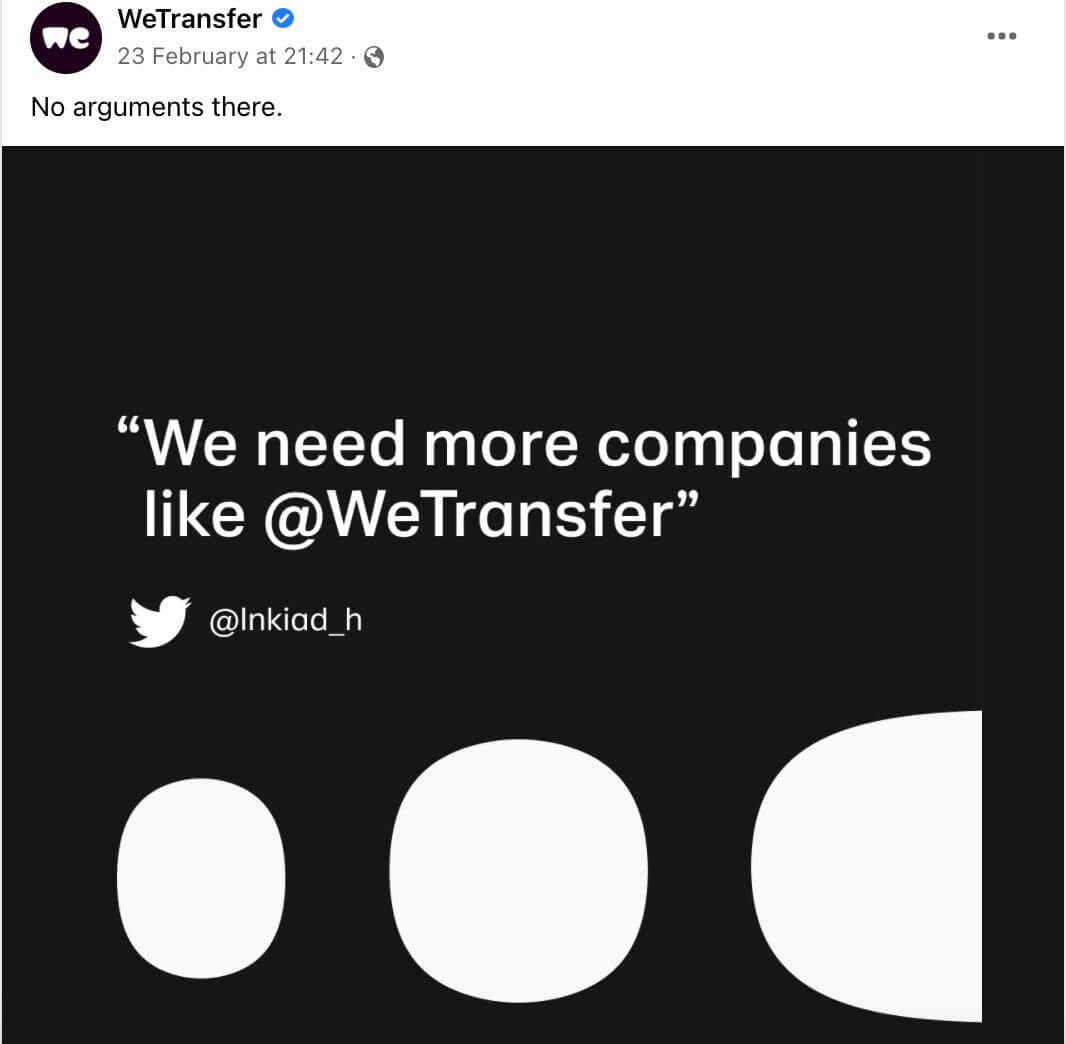 Create a social media community
It could be a Facebook group or a private Instagram account. Another more commonly used tactic recently is adding people to your "Close friends" list on Instagram. In each case, you can provide extra, exclusive content for the most loyal followers and create more engagement this way.
For some examples, read this post on how to build a community on social media.
Engage in conversations under your posts
Ideally, you don't want people to just read or watch your posts. You want them to comment, and maybe start conversations on their own. This also means you have to take part in them. That's the definition of engagement, after all.
And yes, this will take time. But you could get yourself a tool like the Social Inbox that will make it much easier. This way, you get all comments and interactions on all your content in one dashboard from which you can respond instead of just relying on your Facebook and Instagram notifications flooding your phone.
Provide impeccable customer service
You can't get loyal fans if you're going to ignore them and their problems. So make customer service on social media platforms (and everywhere else) a priority.
How you respond (and whether you respond at all), how quickly you do it, and how helpful you are, all affect your brand image. And on social media especially, as it's usually there for everyone else to see.
So make it a habit to be as helpful as possible and turn it into your competitive advantage. People will thank you with their loyalty.
Now if you struggle to keep up with handling your customer service on social media, get yourself some help. Like NapoleonCat's Social Inbox that can become your customer service dashboard for social media.
With a single place to get all your Facebook comments, Instagram messages, and even Google reviews, not missing any of them will finally be a doable task that doesn't take up your entire day.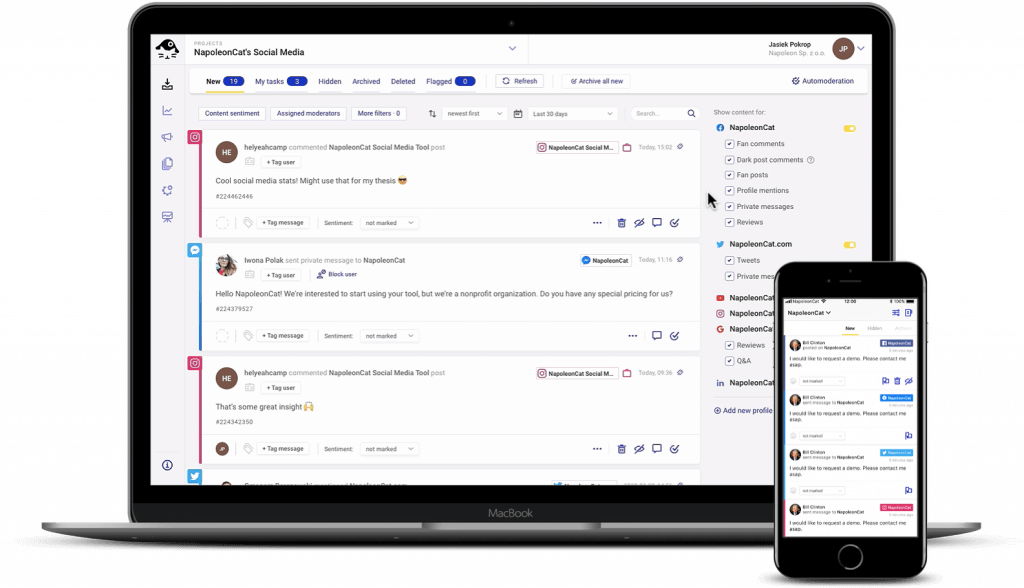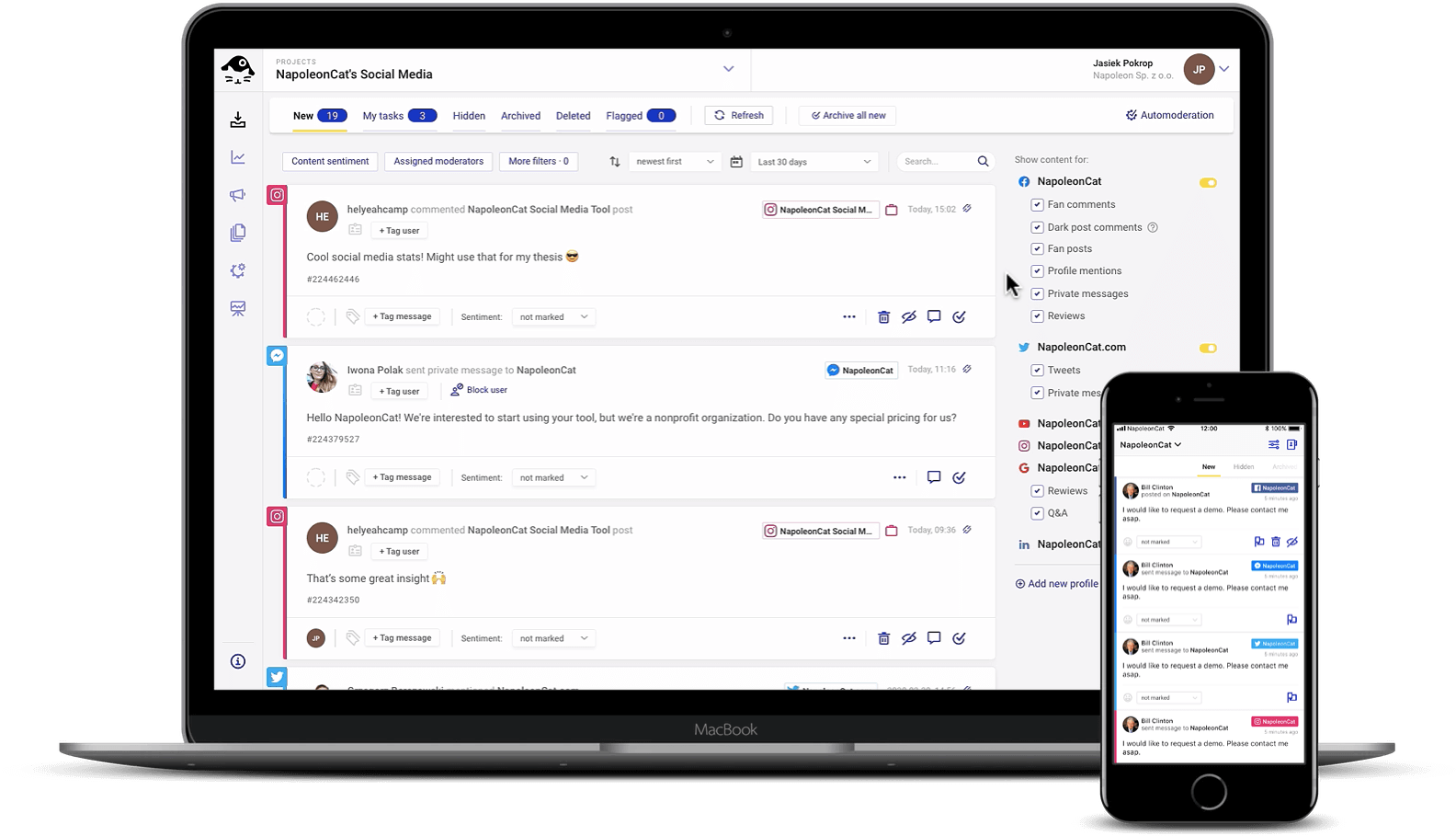 To buy yourself even more time, look into social media automation tools like auto-moderation.
You can use it for things like:
Automatically deleting spam and hate comments from your posts and FB/IG ads.
Automatically replying to repetitive questions, like the ones about sizes, prices, or opening hours.
Setting up automated replies when you're not there to answer them in person.
Assigning comment threads to selected team members to improve your customer service workflows.
And here's an article on using social media platforms in your customer care strategy.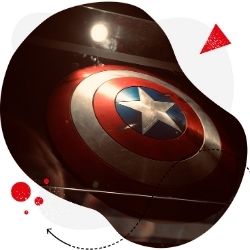 Protect your social media from offensive comments and SPAM
Automatically hide or delete comments containing spam under your organic posts and ads. Try it for free:
Try NapoleonCat free for 14 days. No credit card required.
Share your brand values
Talk about them openly – and often – and you'll find people who share the same ones. A.k.a. "your tribe" or whatever you'll want to call them.
A great example are brands like Patagonia, which definitely has a loyal fan base of people who choose it not just for the quality of their products, but the values behind them and the brand philosophy in general.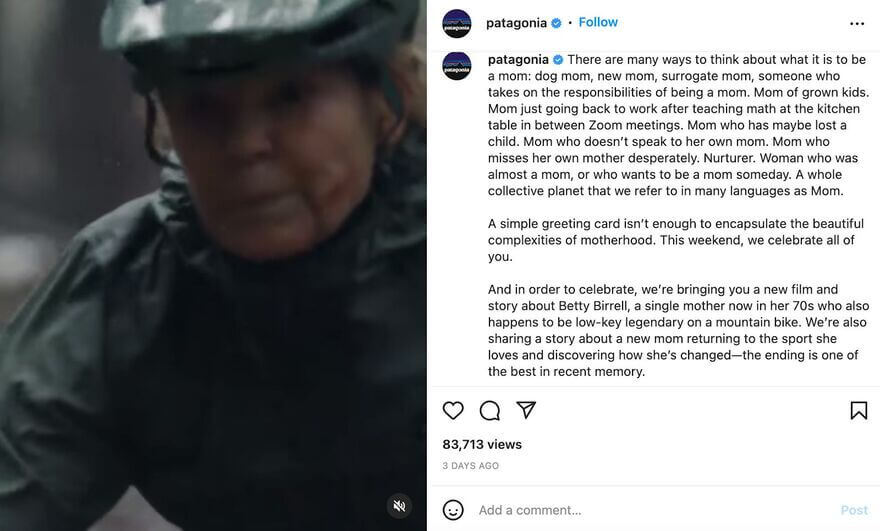 Reward your most loyal fans on social media
There are many ways you can do it. From complex rewards programs to simply appreciating their engagement on your Facebook or Instagram content. Reshare their content that highlights your products – and see what happens.
If you use a social media engagement tool like the Social Inbox, you can also tag your most loyal fans on social networks, so that anyone responding to their comments or messages knows who they are.
By the way, you can create completely custom user tags in NapoleonCat 😉
Get them a product or service that answers their needs
I guess that one should go first. Because none of the above will work if you're selling a lousy product and providing an underwhelming customer experience.
There's no amount of marketing that will help you build a loyal fan base in the long run if your product or service doesn't meet your customers' expectations.
So anything you do, start here.
How others find their loyal fans on social media
A SaaS tool that celebrates its users
WeTransfer is one of my favorite examples of placing your customers at the heart of your marketing strategy. I mean, what's exciting about a file transfer service? Well, it's all the creatives that use it to send their files to their clients.
WeTransfer's created a whole community of artists who share their work and their stories, making the platform a go-to brand for file sending – and art sharing.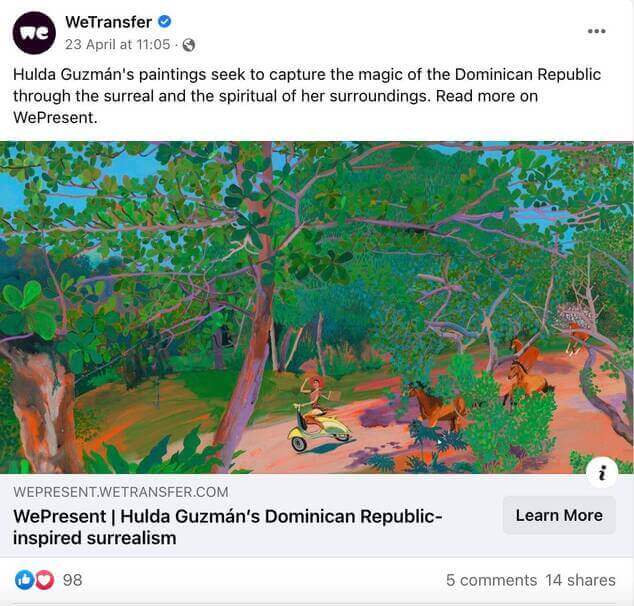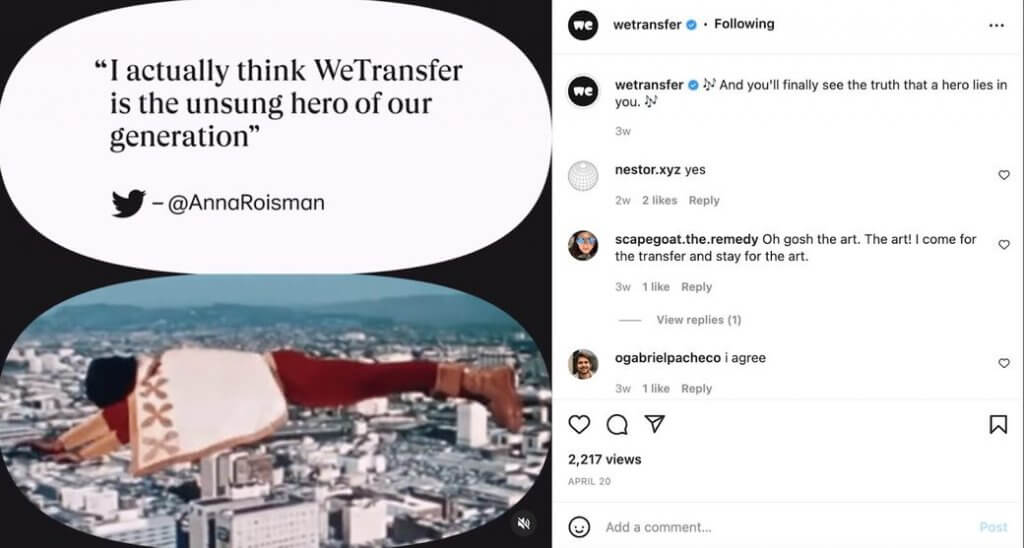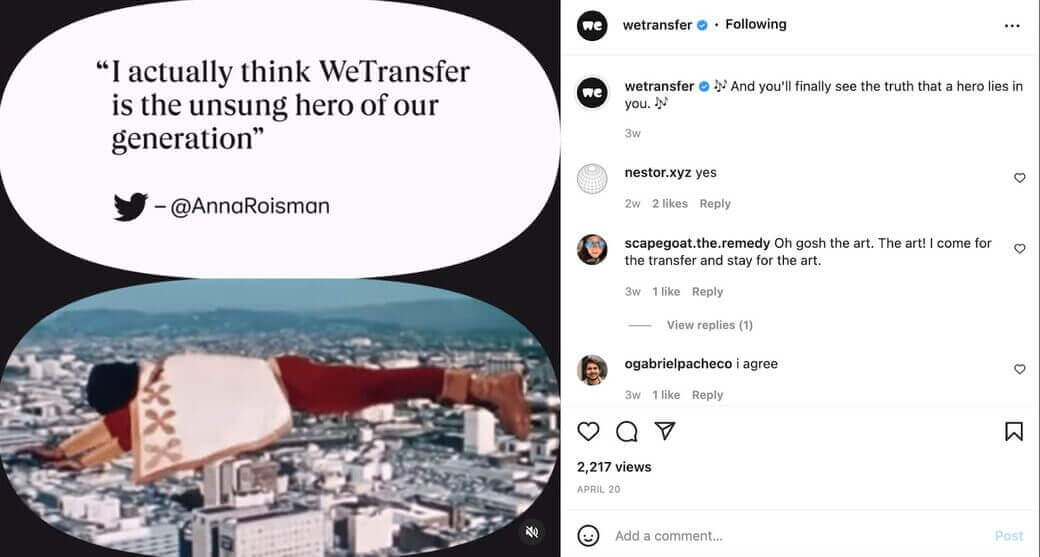 Airbnb celebrating their hosts
As an accomodation-sharing platform, Airbnb is built on people. It has two major user groups – the hosts and then their customers. And for their social media marketing strategy, it makes total sense to highlight some of their hosts and focus on them for their social media content.
This helps both build that brand loyalty among the hosts and also attract new holiday goers and expose them to what the hosts can offer.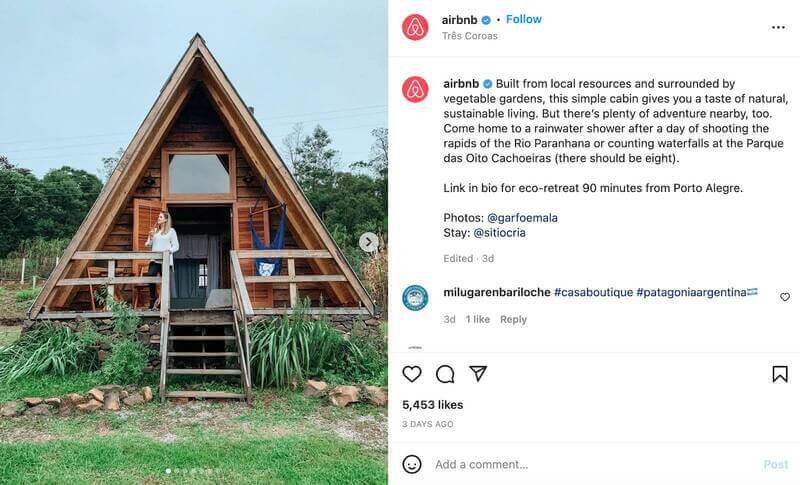 GoPro and their user-generated content
GoPro is another example of a brand that highlights its loyal fans on social media in a delightful way. Even simple things like posting a photo of the day from their engaged community, exposing their fans to thousands of people globally, is an excellent example of customer appreciation.
Because of their customer engagement strategy, GoPro is not "just a camera". It's become synonymous with a way of life – and that's the ultimate goal a marketer wants to achieve, especially in a crowded market.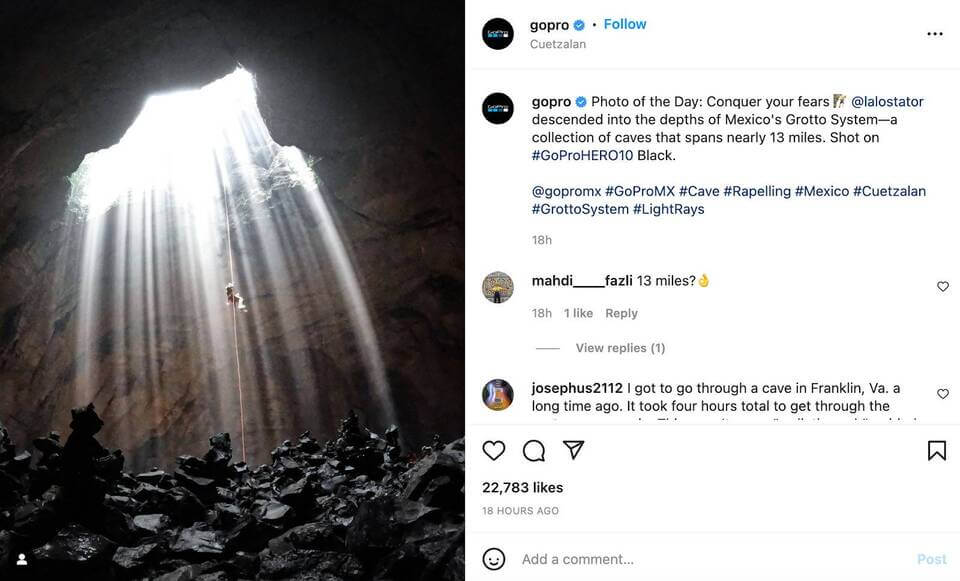 So, are you celebrating your loyal customers and fans?
If you're not doing it yet, time to focus your attention – and your marketing strategy – on them. Not only will you make your customers happy, you'll most likely see an incredible return on that investment.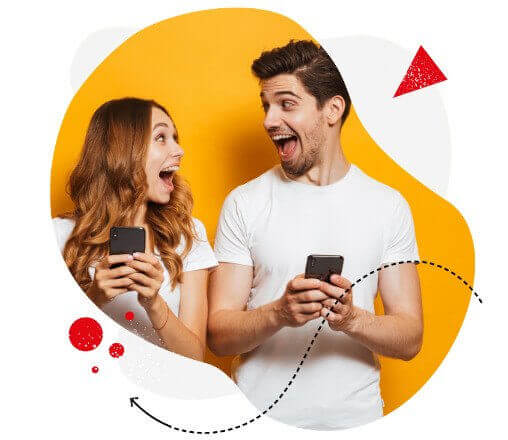 Instagram marketing made easier
Analytics, reporting, scheduling, and more. Try NapoleonCat and save 90% of your time spent on your marketing tasks. Try it for free:
Try NapoleonCat free for 14 days. No credit card required.