For several years since its launch, Instagram was only a photo-sharing app. As more people started to join and the platform grew, the company introduced a new content type, Instagram videos.
It was a long-awaited feature: during the first day of the launch, 5 million videos were uploaded to the platform! Fast forward now, videos are an inseparable part of the platform, and users can upload as many as five types of videos to Instagram.
In this article, you'll learn what Instagram video marketing is, why and how you should use it, and which types of Instagram videos perform best so that you can run better campaigns and maximize the results of your marketing efforts.
Why should you use video marketing?
It wouldn't be an exaggeration to say that these past several years have been the years of video. Consumption of video content has grown dramatically as more and more people choose binge-watching videos over static content.
Cisco predicts that video will total 81% of internet traffic by 2021, and this rise has affected Instagram as well.
Here are some facts about Instagram video marketing: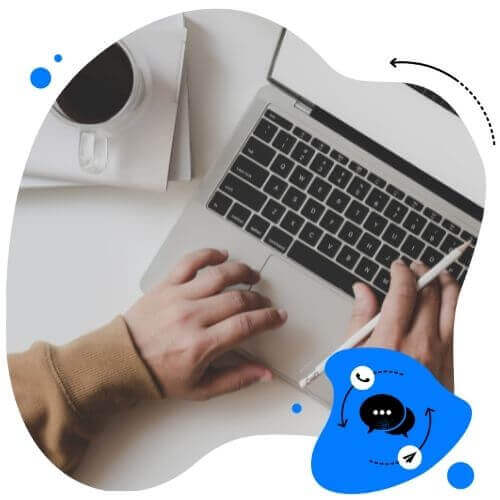 Want to reach more people on Instagram?
Engage and support your customers on Instagram with NapoleonCat.
Try NapoleonCat free for 14 days. No credit card required.
While many brands refrain from using Instagram video ads due to high creation costs, they've proven to have greater ROI than static ones. So if your brand is new to Instagram, or you are looking for a way to boost sales and increase brand awareness, video ads may be just the right choice. Expense management tools like FactoHR (or even a simple Excel spreadsheet) can help you track your marketing budget and make sure you don't exceed it.
The 5 types of Instagram videos
As we've mentioned initially, there are currently 5 types of Instagram videos that you can post: in-feed video posts, Instagram Stories, live videos, IGTV, and Reels. Here's a breakdown of each of them.
In-feed video post
As the name suggests, in-feed video posts are the videos you post that appear on your Instagram feed, and people can like, comment, or share them. The maximum duration of an in-feed video is 60 seconds and the minimum is 3 seconds. There's a 4GB file limit.
If you want to post longer videos as in-feed posts, you can either go with an IGTV (more on this later) or crop the video and upload it as a carousel.
When uploading a video to your Instagram feed, you can add filters, trim the video, mute it, and choose a thumbnail. Just as in the case of photos, you can tag other users, locations, and add captions.
In-feed video best practices
Resolution – Instagram supports many dimensions, but keeping user experience in mind, we recommend going with these three: square videos: 600 x 600 pixels (1:1), horizontal videos: 600 x 315 pixels (1.9:1), vertical videos: 600 x 750 pixels (4:5).
File format – currently Instagram supports .mp4, .gif and .mov file formats.
Story videos
Used by 500 million people daily, Instagram Stories are one of the most engaging and powerful content types offered by the social media giant. They allow users to create and share content that will self-destruct after 24 hours.
The short life span has encouraged users and brands to experiment with their content, inspiring them to share bits and moments from daily life and giving rise to authentic content.
Once Instagram introduced Story Highlights, a solution that allows to keep the Stories pinned on top of a profile, many started to give more thought to Story design. Instagram video creation tools, shape generators, color palette generators greatly simplified this process. As time went by, Instagram introduced its own Story editing tools, such as polls, quizzes, questions, filters, gifs, music, and other creative tools. All of these allow brands to craft visuals that are consistent with their brand style and aesthetics.
Available on both home screen and individual profiles, Stories are easy to access. Posting Stories regularly ensures greater visibility for brands than posting only in-feed posts. Also, Stories are used as a real-time engagement strategy.
For brands with more than 10,000 followers, Instagram offers an option to add Story links redirecting to other websites, a feature beloved by many businesses and creators.
Instagram Stories best practices
Resolution – Instagram supports different resolutions and has created tools to make them as visually appealing as possible. However, keep in mind that because they are vertical, 9:16 and 1080×1920 is the best option to go for.
Duration –the maximum duration of an Instagram Story video is 15 seconds. Longer videos will be cropped by the platform into several Stories.
Creative tools – Instagram has come up with a large selection of creative add-ons you can use to increase engagement with your videos. A simple sticker, a hashtag, or a poll can work wonders in improving the performance of your Story.
IGTV
Launched in 2018, IGTV was created to provide users with a TV experience on the social media platform. Much like in-feed posts, IGTV videos can be added to the feed as well as in the IGTV section. Users can engage with IGTV content through likes, comments, shares, and saves.
IGTV videos are designed to break the bite-size content Instagram is known for. IGTV videos should be at least 1-minute long, and the maximum duration is 15 minutes if uploaded through mobile and 60 minutes if uploaded through the web.
IGTV best practices
File size – make sure to keep your IGTV up to 3.6GB.
Resolution – while IGTV supports both vertical and horizontal videos, the recommended video resolution is 1080×1920.
Thumbnail – to make sure that you keep your Instagram feed aesthetics consistent and show your audience what your IGTV is about, make sure to create and upload a custom thumbnail image.
Reels
Following the success of TikTok, Instagram introduced a new content type called Reels. Since that time, users can record and edit short, 15-60 second long videos and share them on their Stories and feeds. Because of the simplicity of use and the large selection of tools available in the app, the new content type has quickly become a trend on Instagram.
Reels provide brands with a fun way to engage with their customers. They are easy to share, and users can watch them right in the Stories section or on the Explore page. This improves visibility and helps brands to rack up their viewership.

Reels Best Practices
Resolution – Instagram Reels are designed to be created and viewed on mobile; therefore, the best resolution is 1080×1920, with a 9:16 aspect ratio.
File size – the maximum file size for Reels is 4GB.
Background Music – you can add background music from the Instagram music library or use music from your phone.
Creative tools – Reels offers a broad toolset you can use to craft creative, beautiful, and fun Reels for your brand. Texts, GIFs, filters, and camera effects allow limitless creativity.
Live videos
Another Instagram trend that has been around for a while now is Instagram Live. Live broadcasts are one of the best ways for brands to engage with their followers in real-time.
You don't need expensive equipment to start, a phone and a tripod are just fine. Notwithstanding this ease of use, make sure to get ready for your live broadcast beforehand to avoid any technical difficulties or awkward silence.
You can then analyze how your live videos are performing by checking how many people are watching them at the moment. You can also choose to go live with other creators – it will help you increase your reach and brand exposure.
Instagram Live best practices
Mind the time limit – Instagram Live videos can last up to 60 minutes. A very simple way around is to go live again. However, make sure to notify your viewers so that the live video doesn't end too abruptly.
Post announcement before going live – you can post about the live one day before the session and then, once more several hours before the start. You can also include a countdown sticker in your announcement Story.
Save your Live video after it's finished – it will allow the users who didn't manage to watch you live watch the video at the time of their convenience.
Wrap up
Creating and utilizing video content is a key strategy you should invest in to make the best out of what Instagram has to offer. Make use of the five video types available on the platform and maximize your brand exposure. Good luck!