Influencer marketing has been rocking the online world for some time now. While product placements or sponsored posts no longer come as a surprise, not everyone knows the story behind each and every collaboration. And the story begins with the idea for a campaign but continues with choosing and verifying the best influencers.
If you are only starting out with influencer marketing, then it is likely that you haven't cracked it quite yet. We've decided to help you out a bit, showing which factors of a marketing campaign are crucial and how you can get into collaborating with brands. If you want to build a solid influencer brand, you should get familiar with this short guide.
Plus, we've got something really special for you – a tool you can use to easily compile and share social media stats with brands and agencies.
What influencers are brands looking for?
For brands, credibility is crucial.
There is a difference between statistics that matter and vanity metrics. What are some examples of vanity metrics, though? The most common ones are Page likes or follower count. Brands are getting aware that the fact that someone has a million followers and a 0.02% engagement rate is a red flag.
Brands are looking for authenticity and influencers they can trust in terms of effective campaigns. If you feel that you deliver value to your following and attract an engaged target audience around your profiles, and that your social accounts are not oversaturated with sponsored content yet, then you already fit the basic requirements of many brands. However, you still need to meet quite a few criteria before you become an influencer marketing pro. For example, you should carefully optimize your presence in search results as some brands find influencers by scraping Google.
Common mistakes in influencer marketing
There are a few common mistakes that both brands and influencers make that can impact the outcome of influencer marketing campaigns.
A lack of mutual understanding
Effective influencer marketing is about understanding the needs of the target audience – both on the brand's and the influencer's end. Everyone wants to win: brands want to showcase their services and meet their business objectives, influencers want to make money or get free products, and the target group wants to experience fun content that doesn't feel like straight-up advertising.
However, meeting all of these requirements can be difficult if that understanding factor is missing.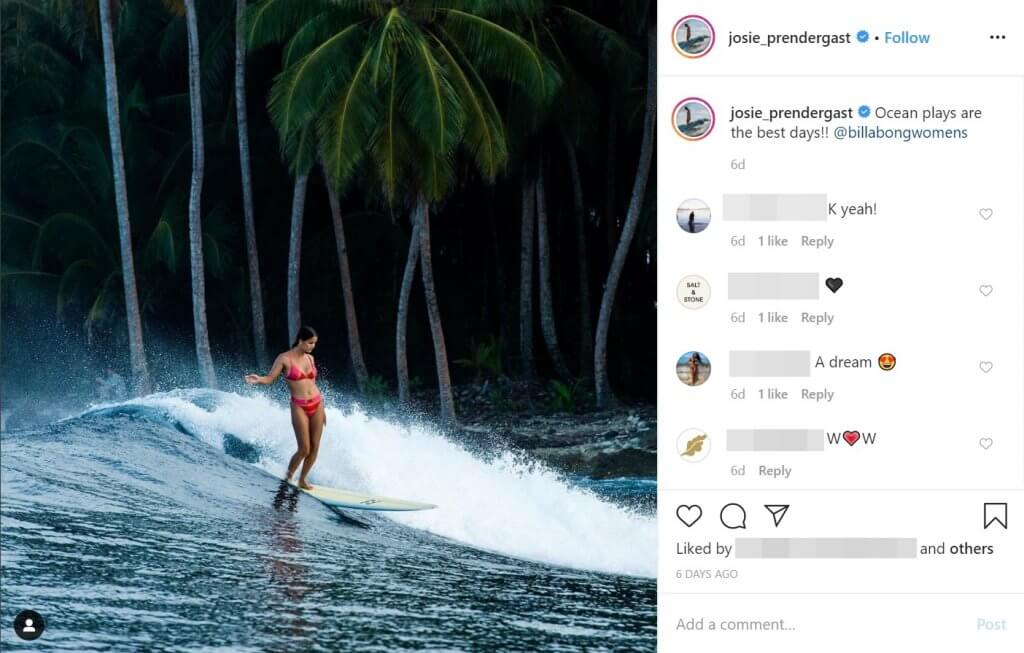 Understanding mutual interests is vital for influencer campaigns to be successful. Brands should not interfere with a particular influencer's tone of voice or the feel of their social presence. Influencers, on the other hand, should make an effort to align sponsored posts with the brand's strategy and closely follow campaign guidelines.
While this is not a walk in the park, it is not impossible either.
Insufficient monitoring and reporting
The influencer campaign you're part of has started. Amazing! However, imagine the following scenario. It has been a week already and you don't know if your posts are bringing in results. Content has been published, there is some promotion going on, but it's not bringing in the desired conversions, and the target audience seems rather uninterested in your marketing activity.
And this is when a problem arises. If you have no access statistics, reports, or monitoring, getting to the source of the problem is going to be very difficult for everyone involved.
While monitoring is important throughout any campaign, influencer marketing reports are particularly important to brands – they give them access to data they can't fetch themselves and provide insights as to whether a particular campaign's results justify the spend. Unfortunately, many influencers do not send reports to their business partners, and many agencies still don't ask for them, so verifying the effectiveness of influencer marketing activities is often virtually impossible.
The results can be deplorable: burning the brand's marketing budget, putting off their target audience, damaging their brand image, or discouraging both sides from getting involved in influencer marketing in the future – just to name a few.
Not building relationships
Influencer marketing means business: there's no doubt about that. But increasingly more often, one-off sponsored posts can evolve into business relations lasting for years, if both sides are open to it.
Do not be scared of going the extra mile when it comes to influencer marketing activities. If you care about a collaboration, you should show it to the company that contracted you and create truly engaging, high-quality content for them.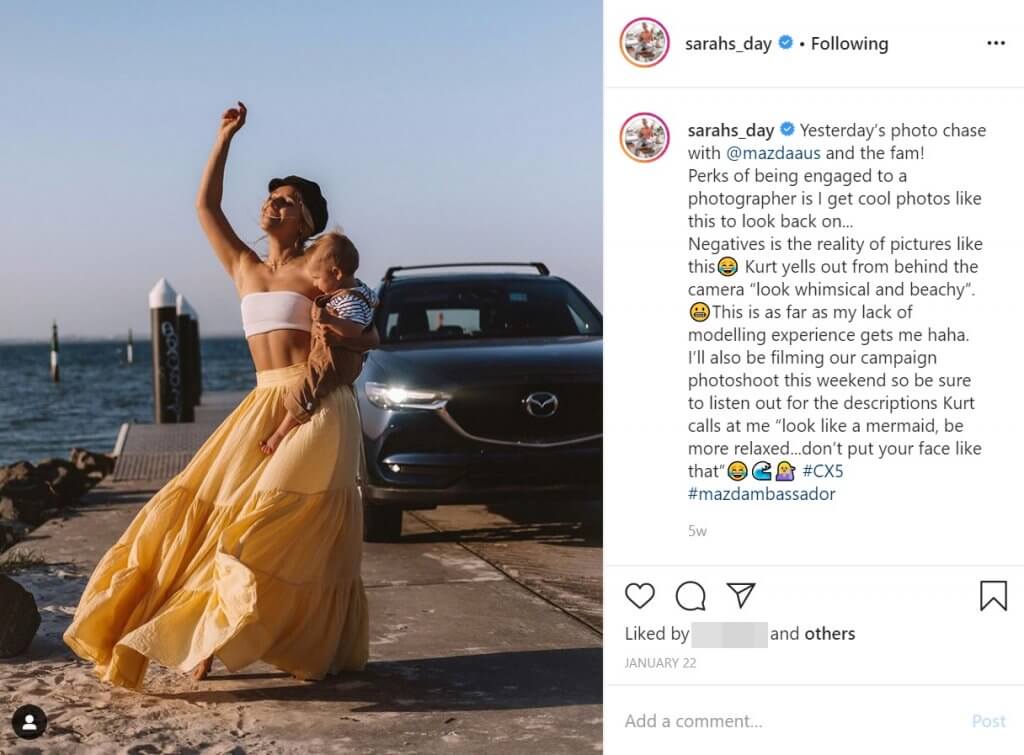 For example, if a particular brand pays you for a feed post, offer to share it to your Stories as well. If they are promoting a specific product or service, suggest adding a discount code for your audience. Be proactive. Of course, know your value, but treat these additional deliverables as an investment and the brand will most likely appreciate your efforts.
Successful collaborations with renowned brands can also attract other companies to your social media profiles while being a stable source of income. If you're proactively looking for collaborations, you can reach out to different brands via DMs or even by sending warm-up emails to showcase your enthusiasm. In the case of emails though, you may also consider using an email finder tool to ensure you're only spending time sending emails to verified email addresses.
You should also keep in mind that brands want to find influencers who will stay with them for longer and become their brand ambassadors on social media. However, these days it can be a struggle to find the right fit – there are simply so many great influencers out there. Below you will find a list of best practices you should follow when working with brands that will really help you stand out.
In-depth social media reports
Generate in-depth social media reports within seconds. Facebook, Instagram, and Twitter included – with an all-in-one social media tool.
Working with brands – best practices
Many factors come into play when it comes to successful influencer marketing. Brands have many social media influencers to choose from, so be sure that your approach to working with brands and agencies stands out just as much as your social media accounts.
Stay creative and stand out
There are many wannabe influencers who think that featuring specific types of content or keeping a consistent tone of voice is enough to be successful. But you have to be ready to do some extra work if you want to work with brands.
For example, if you are an Instagram influencer, try to think of a way to make your account better than your competitors'. Do some research and experiment a little. Maybe instead of working on another feed post, put together a creative series of videos for your Stories? Your followers could be thrilled with something new, and you might even reach new audiences. While probably won't get a million new followers overnight, you might see a peak in your statistics and become an interesting pick for influencer marketing requests.
Keeping an open mind is important. If you never try, you'll never know!
Create a strategy
Before you start working with brands and featuring sponsored content on your social accounts, you should take a step back and think about what you want to achieve on social media. What's your personal brand and strategy?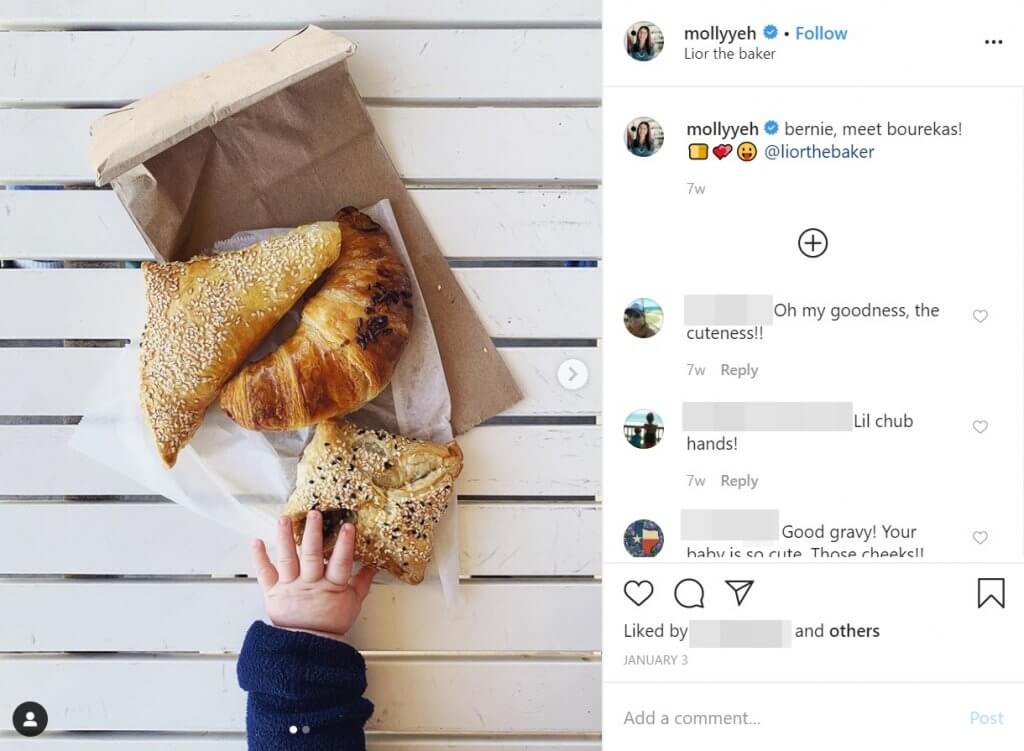 Take a closer look at your social media presence. Running a social media SWOT analysis and conducting a competitive analysis (NapoleonCat's Analytics will help you see where you stand compared to other influencers) is a great start. Recognizing your strengths and unique qualities will help you define why you're the right fit for brands within a specific niche. Analyze your previous collaborations with brands if you've had any. Take a look at your target group – how receptive are they to sponsored content?
Audit your profile
Each and every social media influencer should verify their results on a regular basis. Even a single Instagram post can provide a lot of valuable insights that can potentially help you boost your engagement rates and lay the grounds for establishing relationships with a particular brand.
Can you do anything to improve your engagement rates per post? Are your "million followers" relevant to your content, or is your follower count or demographic skewed in any way? How could you potentially help a business raise its brand awareness, sales, or sign-ups through influencer marketing?
Your audit should leave you with some ideas for improving your strategy – it's never too late to make some changes!
Have your offer ready
Let's imagine that a big brand approaches you today, asking for social media coverage for their omnichannel retail campaign. Are you ready to give them specific, detailed information about your social media profiles and provide them with appropriate pricing?
"Old, wise influencers" say: "Always have a proposal at your disposal". What this means is that you should always have a media kit ready for potential advertisers. Customized versions tailored to specif brands are always welcome.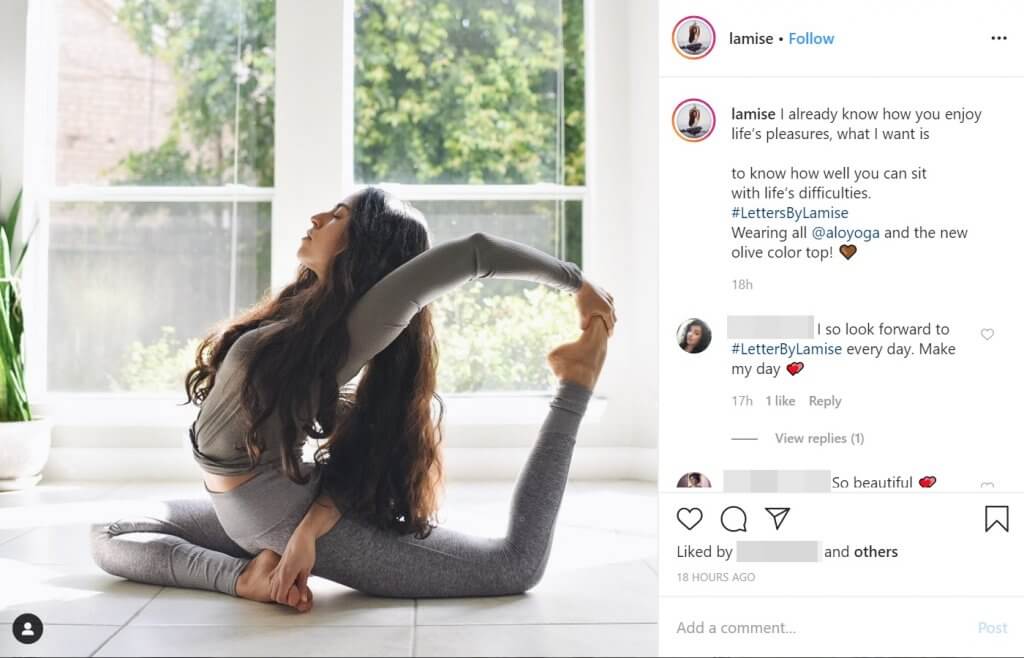 However, a simple screenshot of your Facebook Insights may not be sufficient. Brands want to work with influencers who are professional from day one.
Sending a professional offer or a comprehensive set of up-to-date statistics can increase your chances of being selected for a particular social media campaign. Similarly, sending unprofessional or messy materials can put off potential business partners.
Take your influencer brand to the next level with NapoleonCat
As you can see, influencer marketing is fairly complex, and influencers often need to go the extra mile to show brands that they are ready for collaborations. As a social media influencer, you need to show that you're the right person to do the job. While promises and words say a lot, nothing speaks louder than… numbers.
This is why NapoleonCat offers Reports – a feature that allows you to create or schedule comprehensive reports for Instagram, Facebook, and Twitter.
What are Reports?
The feature helps you monitor and report your social media performance, and easily share insights with existing and potential business partners. It is beneficial both for social media influencers (providing you with more control over the way your social media success is perceived by professionals) and brands (providing them with more control over the ROI of potential marketing campaigns).
You can also schedule weekly, monthly, or quarterly reports – they will be automatically created and sent out to your business partners via email.
How can Reports help influencers?
With professional reports, you can validate your social media statistics and look more trustworthy in the eyes of brands.
You can schedule your reports so that they will be sent out automatically, so you can give your business partners (brands or agencies) easy access to up-to-date info on specific sponsored posts or an entire influencer marketing campaign.
The tool allows you to share relevant statistics from various social media platforms and content types: Facebook posts, Instagram Stories, Instagram posts, and Tweets.
They make your influencer brand stronger and showcase your professionalism. In the reports, the data is presented in an appealing way and can once and for all successfully replace messy screenshots and PPTX files.
How can Reports help brands and agencies?
With Reports, brands can easily verify social media influencers, filter out those who would not add any value to their planned influencer marketing campaigns, and validate their choices.
Reports give brands unique access to detailed data, the accuracy of which is guaranteed by NapoleonCat, an official Facebook Business Partner.
Without access to in-depth insights, brands and agencies can struggle with evaluating influencers. For example, Instagram gradually getting rid of the public like count made assessing the engagement on influencers' Instagram accounts very difficult. Reports make influencer marketing verification hassle-free.
If you'd like to see how the Reports work in action, check out the video below:
Key takeaways
Influencer marketing strategies are effective when planned, analyzed, and reported correctly. Both brands and influencers still make mistakes that put campaigns – and the good name of influencer marketing in general – at risk.
Influencers should stay true to their creative expression while making sure they understand the needs of brands and agencies.
In influencer marketing, content matters a lot, but there are more factors that contribute to success. For brands, influencers are not merely content creators – they are ambassadors.
With NapoleonCat's Reports, evaluating the potential value of social media influencers and their real reach is easier than ever before. Give it a go!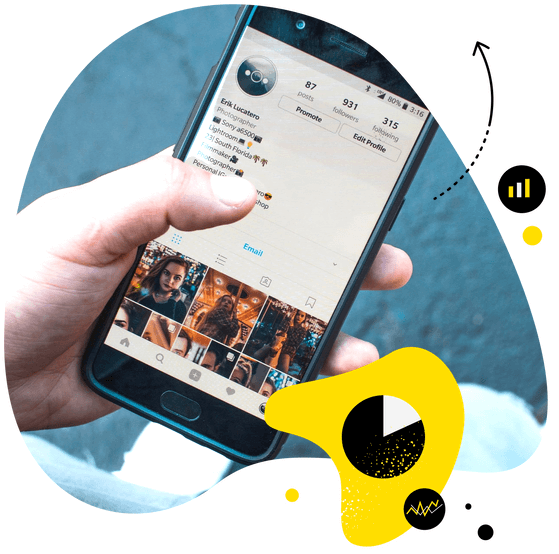 In-depth Social Media Analytics
Measure your marketing results on Instagram and other platforms. Track competitors and improve performance – with an all-in-one social media tool.