Want to learn social customer service from the best? See how this train service team in San Francisco rocked Twitter.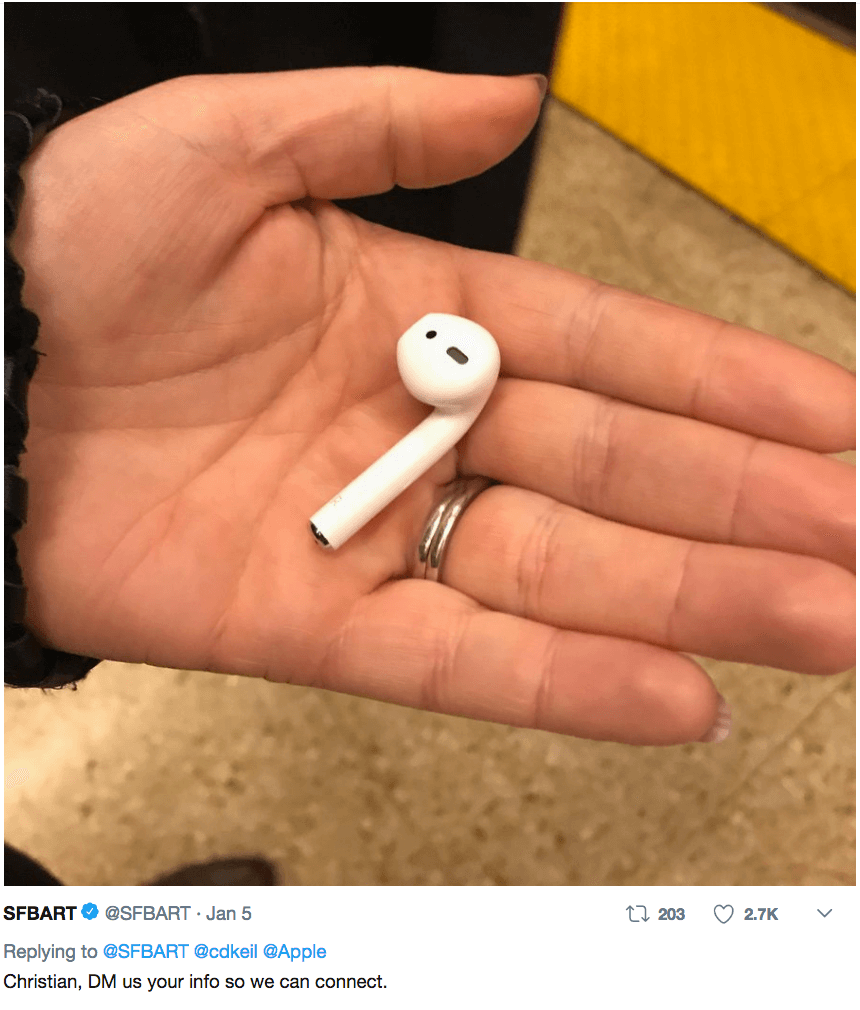 Facebook may well be the new "king" of social customer care. But even so, Twitter remains the queen, continuously providing drama and fantastic examples of brands both spectacularly failing as well as winning in the sphere of social customer care.
I know what you're thinking: I don't know if my customers are even on Twitter.
Think again. Twitter may not be the most popular social network but it's a very public social platform, which means that it's very easy for anyone to access the conversations that are happening around your brand. You can never really be sure when a potential crisis or a great opportunity can quickly go viral, so it's good to be prepared.
Everyone loves a good "brand saves the day story" on Twitter. So we picked one and broke it down into four easy steps you need to take to provide great customer service on Twitter.
In January 2018 Christian Keil had no hope of getting back his airpod after it fell between the train tracks in San Francisco Bay Area. He even wrote it a touching obituary: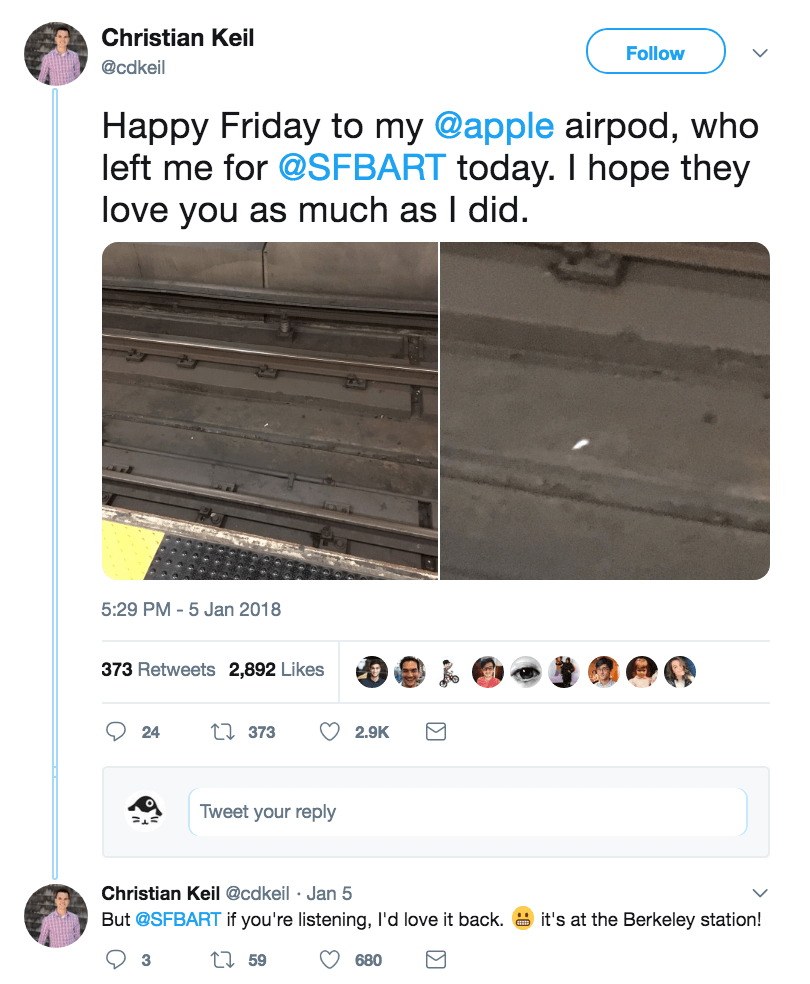 The train service crew reacted without fail and retrieved the tiny Apple accessory in an almost cinematic manner, providing great entertainment and education on safety for all those following the Twitter thread.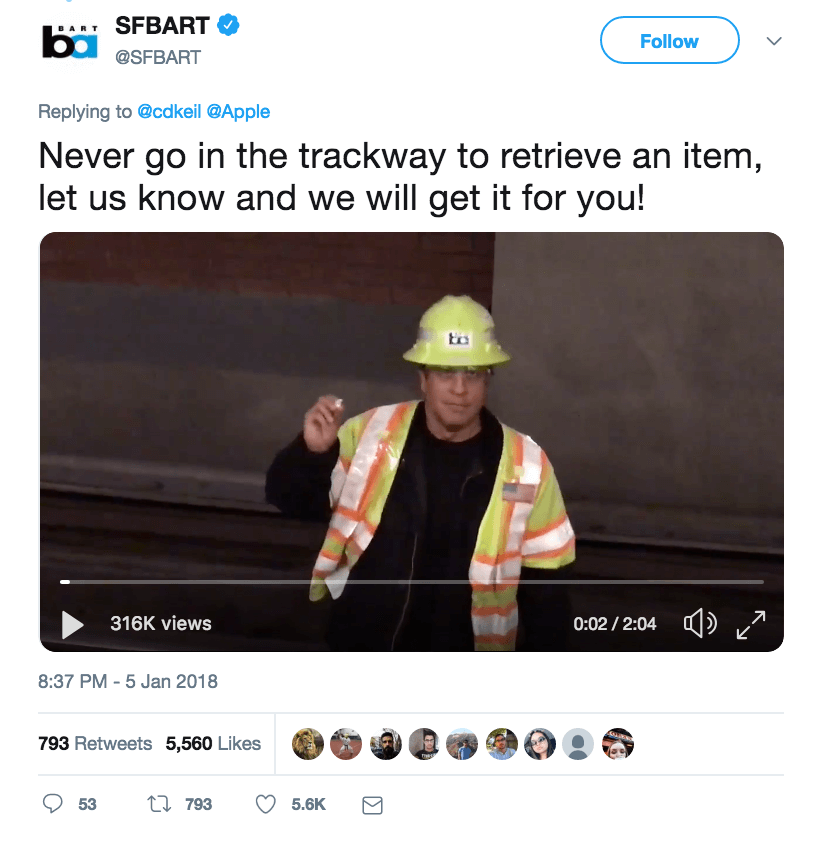 It was a truly great example of impeccable customer service on Twitter!
So here's what we can learn from it.
1. Have the right systems in place
SFBART did not just have a Twitter account. They had an entire team working on the ground, that was ready to respond. And it wasn't just planned ad hoc, they had a system in place that made that insanely quick and spectacular intervention possible.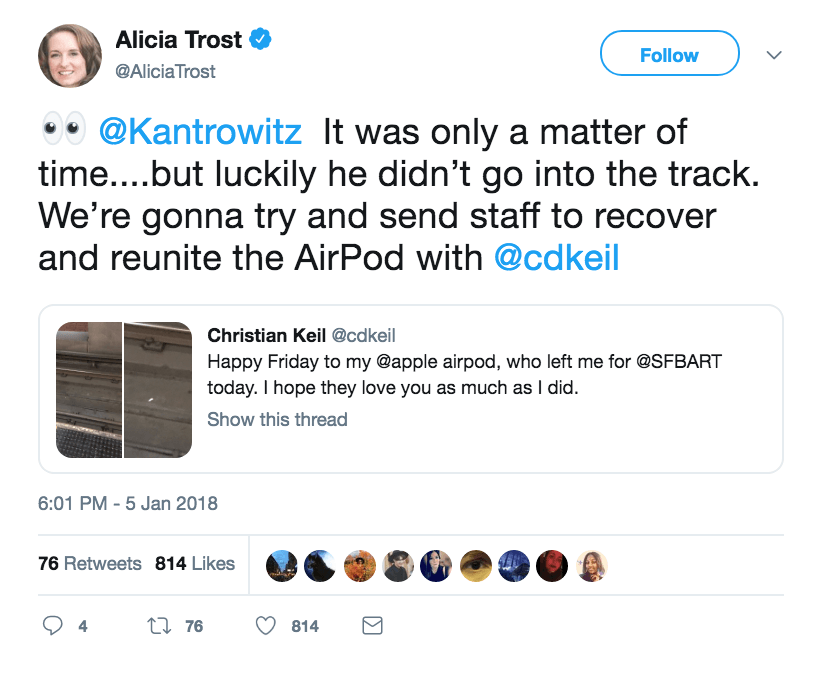 If you have team members responsible for your social media, always make sure that they know who to call in case a customer issue needs to be dealt with. We often forget that the social media team is also your customer care team. As they are likely to be managing several social media accounts at the same time, it's essential to use tools that ensure no important customer query goes unmissed.
In NapoleonCat we use Inbox, where you can monitor, ticket, assign and respond to all incoming messages and comments from all the different channels. Having one place where the team can deal with all communications ensures that everyone is clear about their responsibilities and makes it easier to manage multiple tasks simultaneously.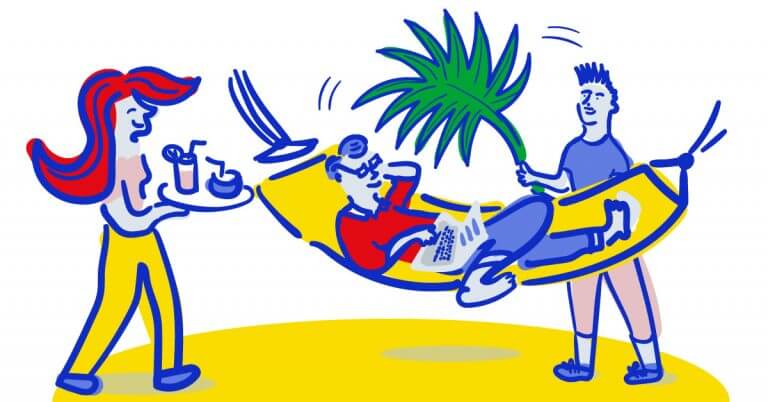 Social customer care
Deliver timely responses to customers in social media. Manage unlimited Facebook, Instagram, Twitter and LinkedIn pages in a single inbox.
Try NapoleonCat free for 14 days. No credit card required.
2. Be quick to respond
Christian tweeted about the loss of his airpod at around 5.30 pm. Just three hours later the SFBART team have not only located and rescued the airpod but also tweeted a video with an official reply from their spokesperson. Now that's a fantastic response.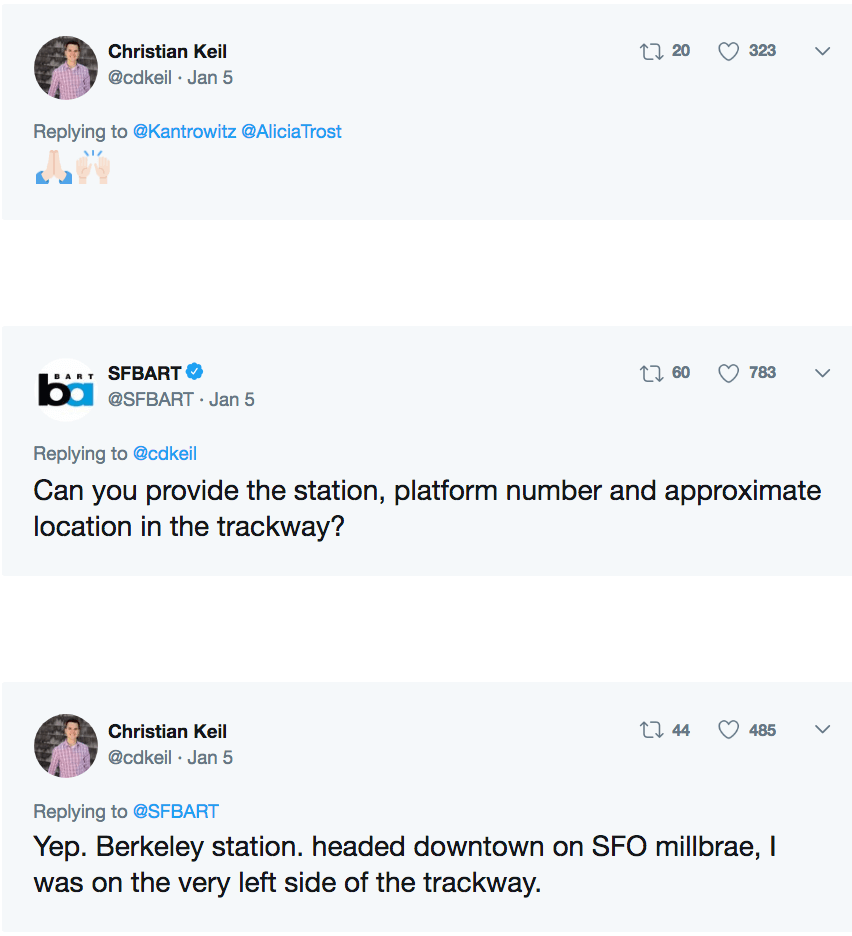 For every day tweeting and keeping your customers happy, you do not need a gripping live coverage of dealing with their queries. Start by letting your customer know that you acknowledged their message and will take action. Do it as quickly as possible, as customer's response time expectations on social media are rising (40% expect brands to reply within 1 hour). Then instantly set in motion the process of alerting the right team members and feeding back necessary information to the customer.
3. Resolve customer issues as a team
In the airpod rescue story we witness a fantastic team effort at play. The SFBART employee securely picks up the airpod and shows it to the camera, while the spokesperson explains the importance of staying safe around train tracks. By working together to reunite Christian with his airpod they are demonstrating true commitment to their customers.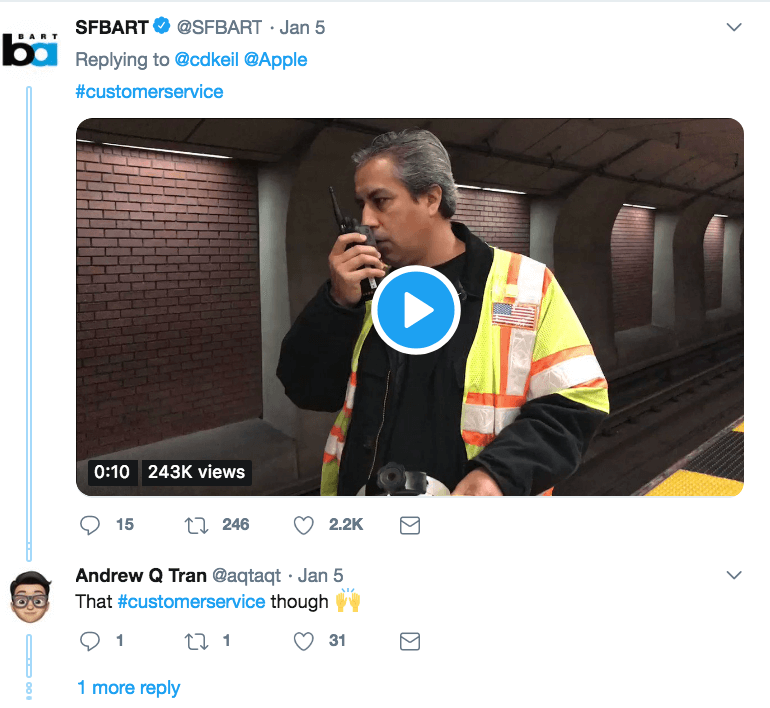 Collaboration is very important if you're going to succeed in delivering great social customer care. The marketing team, responsible for running social media channels, needs to cooperate with the team or teams that deal with solving the issues. If you can make sure that the communication within your team is running smoothly, you will be able to solve even the most challenging customer "situation" when it arises.
4. Surprise and delight
What makes the airpod rescue story Buzzfeed worthy is not so much the importance of the customer issue itself. After all, it wasn't SFBART's fault that Christian's airpod fell in between the train tracks. What made news was the scale of their reaction and how professional and customer-centric it was. It helped of course, that it was so well documented and that on Twitter anyone could follow and comment on it.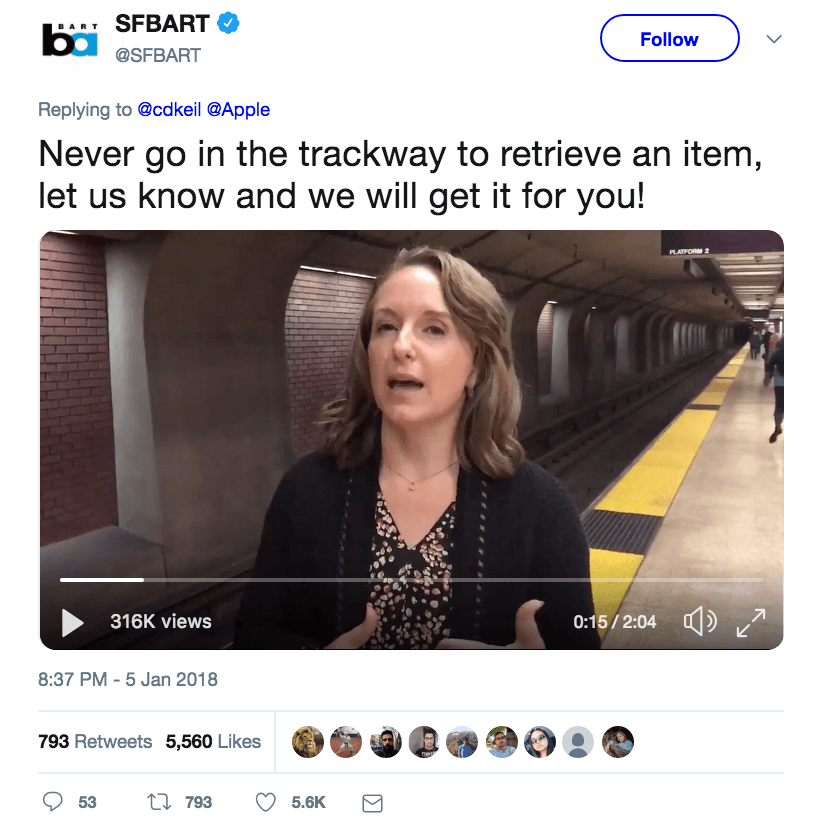 Twitter, and social media in general, are a great place for turning problems into opportunities. So why not go beyond just solving a problem and offer your customers (as well as their followers, who might be your potential customers) an excuse to share how amazing your customer service is? If you can't have a video of a heroic-yet-hilarious act of rescuing an airpod, perhaps you can offer them a discount or send them a complimentary t-shirt?
And then, watch the crowds rejoice!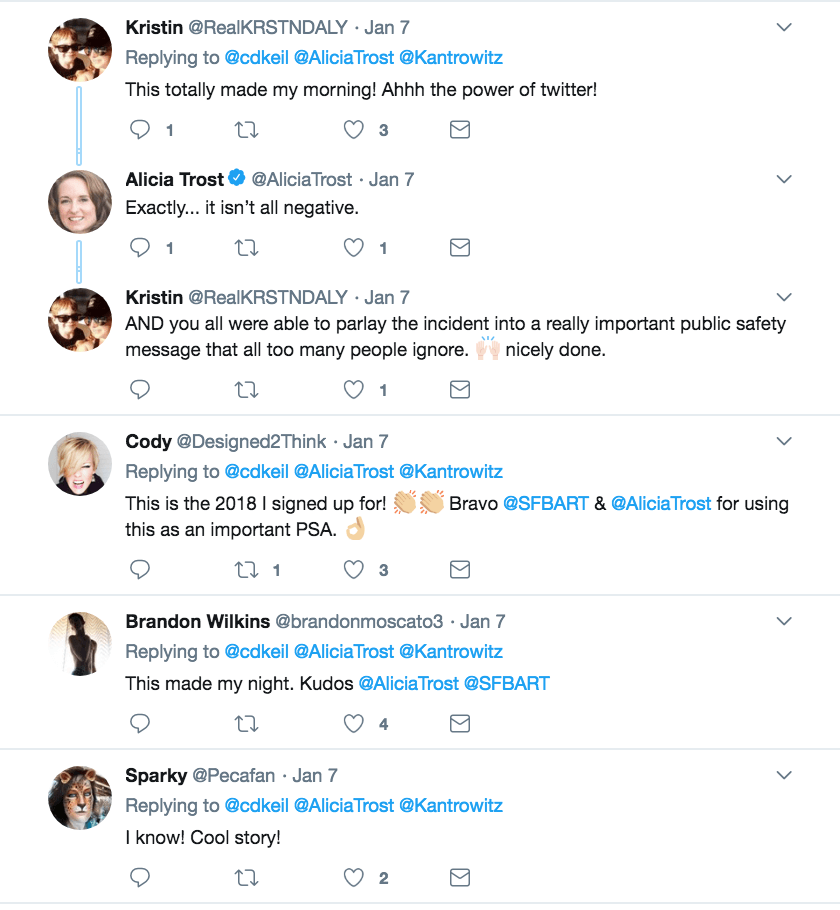 Do you have questions about social customer care?
We have experience in helping brands big and small set up their social customer care. Drop us a line if you want to find out more: hello@napoleoncat.com.
And if you want to get a head start, just sign up for a FREE 2-WEEK TRIAL.