Here you go! We're so excited to announce that NapoleonCat's Inbox now handles YouTube comments moderation. Together with Facebook, Twitter, Instagram and Messenger messages, it makes for a complete tool to manage all your discussions through your brand's social media channels.
To enable YouTube, add your managed channels to NapoleonCat and turn on their content streaming with the yellow toggle button. If you've already had your YT accounts added to NapoleonCat, then they will automatically appear in the Inbox and you just need to switch the comment stream on.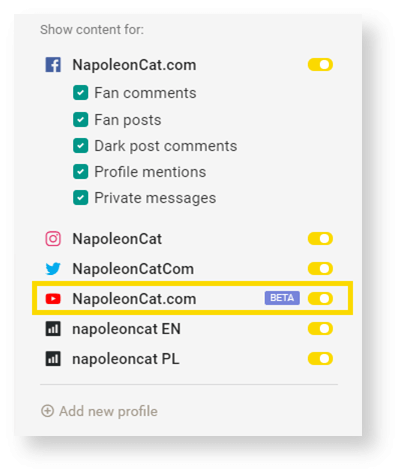 After turning it on, you will see your subscribers' comments in the Inbox feed. Just be aware that initially only the comments from the past 3 days will be imported. The new ones will start showing up as they are published on YouTube.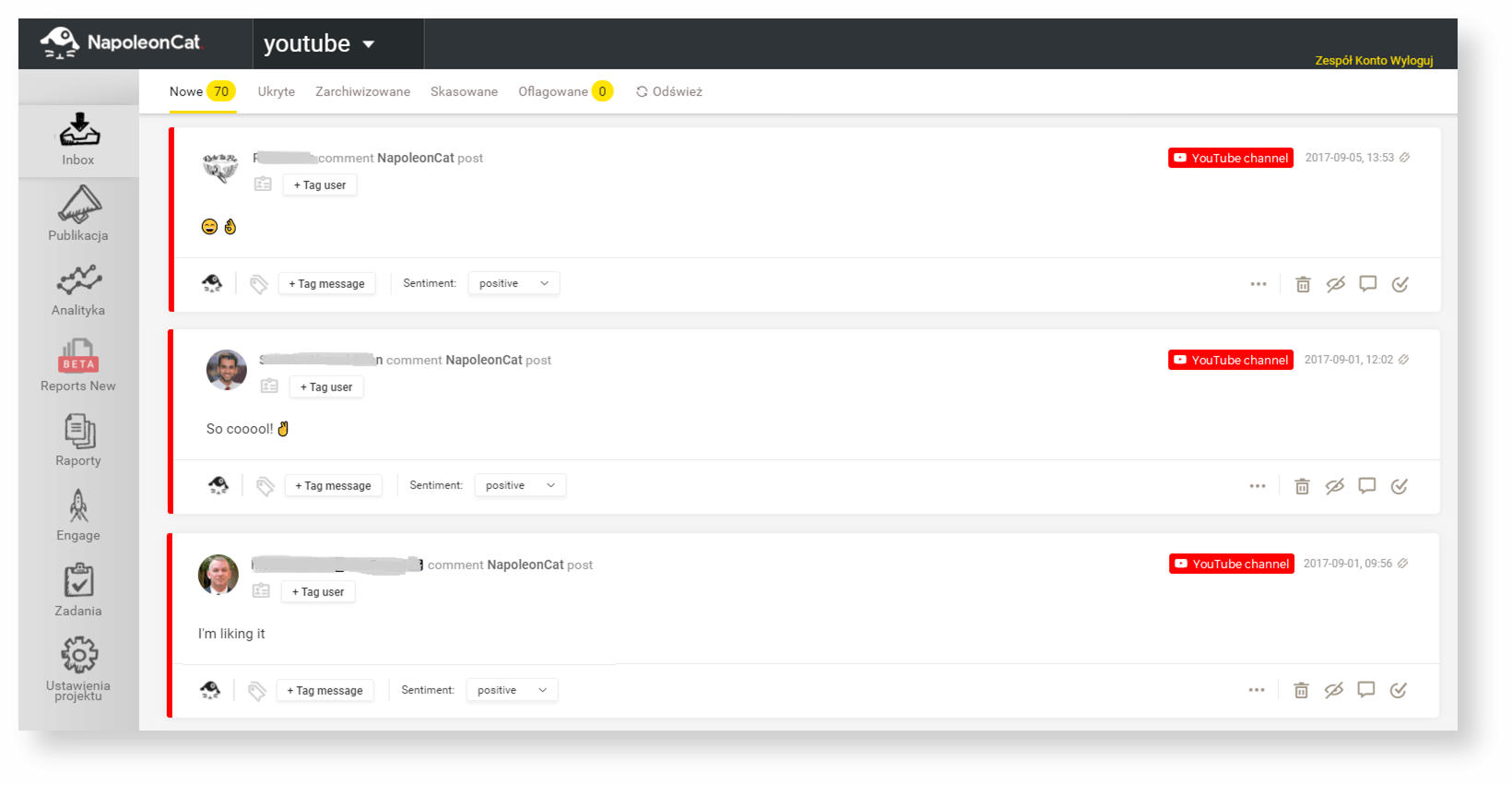 Of course, not only can you see those comments, but also you can react to them. The content management options available are as following:
replying to a comment,
replying to a comment,
hiding a comment,
deleting a comment,
tagging a comment's author,
tagging a comment (by adding a label to it),
adding a sentiment to a comment,
adding an internal note,
flagging content,
sending by email for a consultation.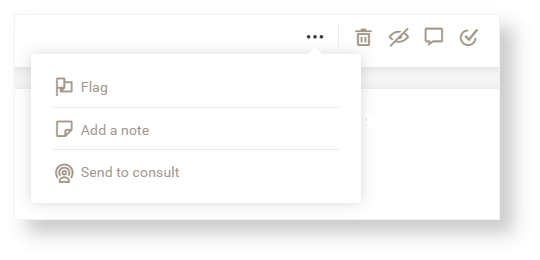 The same as for other types of messages, you can see the context of the discussion. To do so, just click any comment and you will see the whole plot it regards.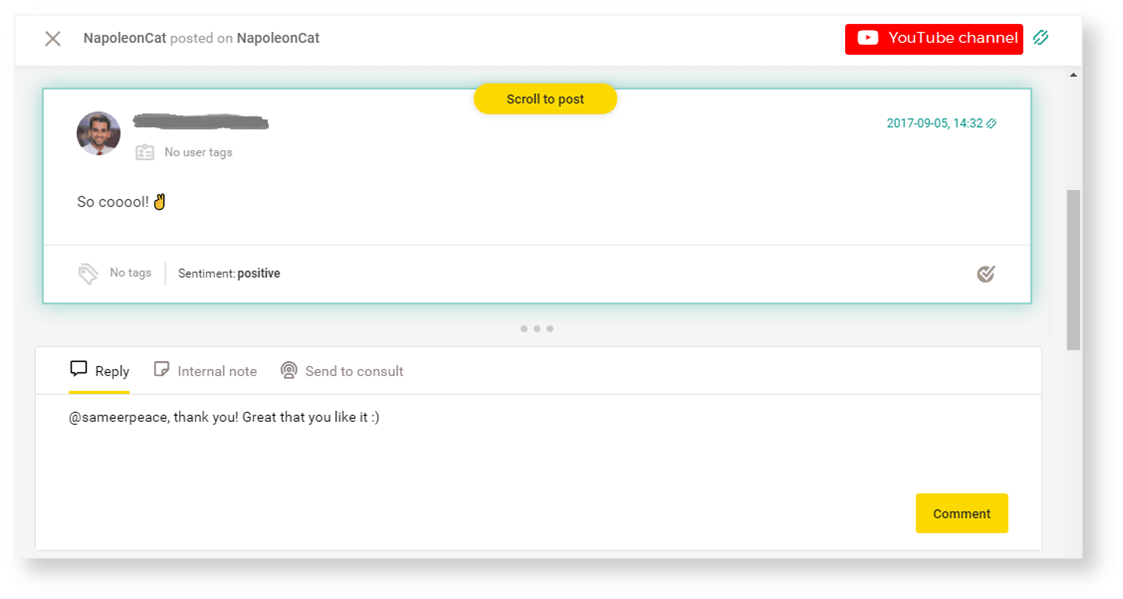 If you don't know, how to add YouTube channel to NapoleonCat, read our step-by-step guideline in our Help Center.
If you want more details on all the features available in NapoleonCat's Inbox, read this this blog post.
We hope using one Inbox for moderating content from YouTube channels, Facebook pages, Instagram and Twitter profiles, will make your work even more efficient and enjoyable. If you have any suggestions what we can improve in NapoleonCat's Inbox, just leave your comment below. We will be more than happy to discuss 🙂