Valentine's Day is coming up, and if you're planning to build the holiday into your social strategy, you probably already have some campaign ideas brewing. But regardless of how you decide to tackle the creative aspects of your Valentine's Day content and communications, you should also plan for how you're going to make your campaign visible to the target groups you wish to reach.
And that's exactly what we're here to help you with! Continue reading to find out how you can increase the reach of your seasonal social media activations. Before you start, make sure you take a look at our guide to planning Valentine's Day campaigns and finding the best Valentine's-related hashtags.
Let's get to it! Here's a quick table of contents for your convienience:
1. Run a UGC contest
Publishing Valentine's Day content to your social media accounts puts it in front of your audience's eyes. Depending on how sizeable your social following is, this might mean a whole lot of people are going to see your campaign… or not.
User-generated contests allow you to tap into your audience's social networks on top of your own.
The general idea is pretty simple: you set up a contest in which participants can win a prize of your choice by creating Valentine's Day content aligned with your campaign and posting it to their accounts, adding your branded hashtag or otherwise mentioning your brand.
The benefits are self-explanatory: your brand is exposed to new groups of social media users who learn about you in a fun way and might just become your future customers. And the cost is entirely up to you – you decide on the value of the prize!
Here are some best practices you should keep in mind when planning a Valentine's Day-themed social media contest:
Pick an attractive prize that will truly encourage people to share content for Valentine's Day featuring your brand. You're essentially asking your followers to become brand advocates on social – make it worth their time!
Include a clear CTA (call to action) in the copy of your posts promoting the contest;
Put together a comprehensive list of terms and conditions and make the document easily available to all potential participants.
2. Use Instagram Stories Highlights
Speaking of easy access to relevant information – make sure that the great Valentine's Day content you publish doesn't get lost in your audiences' busy news feeds. On Instagram, a great way to make noteworthy posts stand out is by creating Story Highlights.
Instagram Stories, the platform's loved interactive short-form is ephemeral by definition – uploads disappear after 24 hours. Unless you arrange them into Highlights – collections of Stories permanently 'pinned' to your Instagram account.
Use Highlights to make sure everyone who visits your profile easily sees what you want them to see – terms and conditions of a contest you're running, a selection of seasonal products or services you're currently promoting, curated gift ideas, etc.
There's no end to this list – you can (and should!) use Highlights to promote what works for your campaign specifically. Get creative!
Here's how you create a Highlight:
Pull up your Instagram account
Tap the +New button in the Highlights section below your profile information
Pick the Stories you would like to feature in the Highlight
Set up a title and thumbnail (you can select a thumbnail from your phone gallery)
You're done!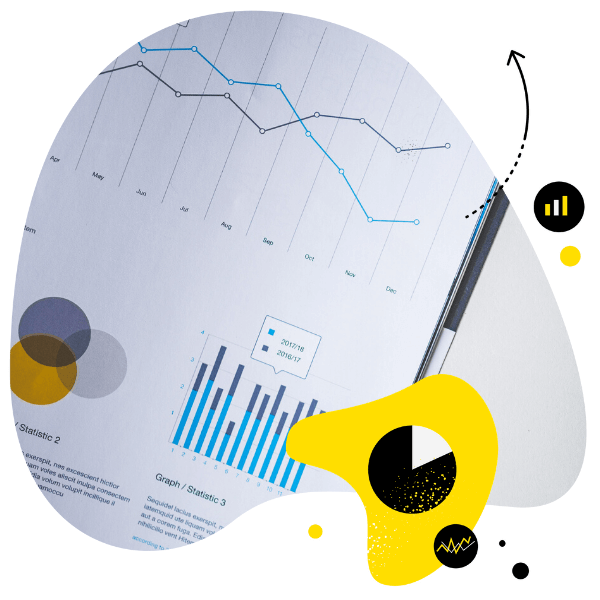 Easy social media management
Manage unlimited Facebook, Instagram, Twitter, and LinkedIn pages in a single inbox. Track competitors and improve performance using simple dashboards. Try it for free:
Try NapoleonCat free for 14 days. No credit card required.
3. Promote your posts
Social media platforms turn into a pretty competitive environment around holidays and seasonal events, and it's safe to assume that this year's Valentine's Day will be no different.
If your budget allows for an extra spend, consider boosting key posts from your campaign. All major social media platforms have powerful targeting tools embedded in their ad creators. Defining a specific audience and/or goals for your sponsored posts will increase your chances of hitting your campaign objectives: reaching a wide audience, generating engagement, bringing in new leads, etc.
If you don't feel confident optimizing sponsored posts on your own and you don't have a social media agency helping you out, fear not – there is a wide selection of free and paid optimization tools available out there.
What is more, you can promote your Valentine's Day posts across different channels. Consider sending out a newsletter and inviting your audience to follow you on social media for more deals. Here are some catchy Valentine's day email subjects to help you grab users' attention during this competitive season.
4. Create Valentine's Day content your audience will want to share
There is no easy way to make your Valentine's Day content viral. Planning for virality is like planning for success or a warm reception of your campaign – you never truly know how your content will perform until it's live.
And the sheer volume of content social media users are exposed to every day makes it particularly difficult to break through.
This doesn't mean that you can't help success – there are certain ways you can optimize your social media marketing campaigns that can help your audience appreciate your efforts more.
Here are some qualities that make social media content more shareable:
Relatability
The key to creating relatable content is knowing your audience and being able to identify their needs and preferences. Creating personas is a great first step to understanding the different demographics and personalities that make up your social following.
Use your insights to really speak to your audience through the content you publish. Remember that they are real people, and create posts that will appeal to their tastes, interests, or sense of humor.
Universal values
Sure, Valentine's Day campaigns are seasonal by definition. But the values that drive the holiday – romantic love, friendship, appreciation – are rather universal, aren't they?
Go easy on the reds and the pinks when creating visuals. This will help your content remain relevant even after the Valentine's craze is over (evergreen = repurposable!). It will also help you speak to those who don't necessarily celebrate the holiday, effectively giving you extra points for relatability.
Humor
We all love a good laugh. Using humor in your content is a great way to grab your audience's attention and, potentially, have your Valentine's Day content re-shared across social media.
Use seasonal activations as an opportunity to show your brand's personality. Valentine's Day is a romantic holiday, but many would call it rather cheesy. And tongue-in-cheek copy or memes are a fun way to address it!
These tips will work great for campaigns focused on building brand awareness and boosting sentiment. As you can imagine, making sales-focused, product-centered content shareable would be a more difficult task.
But that's ok! Use relatable or funny Valentine's Day content to drive new users to your social media. Exploring your social accounts will be a good way for them to organically come across your product posts and dive into that sales funnel.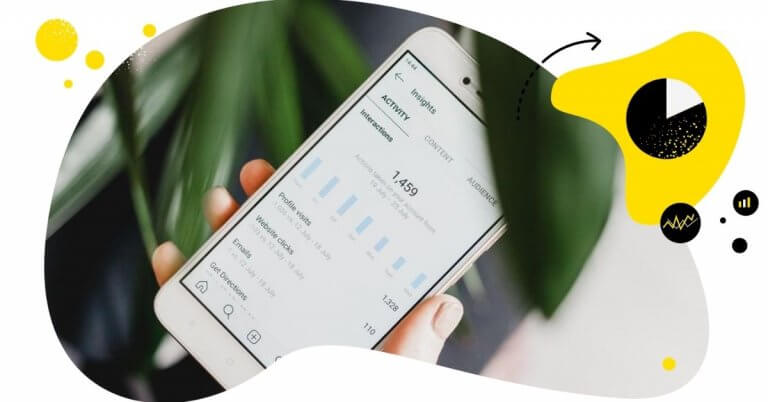 In-depth social media analytics
Analyze your own accounts as well as your competitors'. Find out what content performs best and when. Try it for free:
Try NapoleonCat free for 14 days. No credit card required.
Wrap up
Planning a successful campaign doesn't end with putting together creatives, copy, and a publication schedule – finding ways to make your content more discoverable and shareable is just as important.
Follow our guide and try these organic and paid strategies out – let us know how they worked for you!