Everyone wants to go viral. Unfortunately, it's easier said than done.
Brands have been trying to find a way to go viral on social media and get their name out into the masses for years. One new way that is becoming increasingly popular is, instead of creating your own viral moment, you jump on something that is already trending.
This strategy is known as trendjacking. It can be used by businesses and brands, regardless of their size or industry, to capitalize on a trending moment so they can bring the conversation to their brand and connect with their audiences in a new way.
This may seem like an easy marketing ploy, but unfortunately, it's very easy to take it one step too far. Let's explore ways you can make trendjacking work for your company's social media presence.
Narrow down the right tools
The first step in making the most of trending topics is to determine which tools your company should use. One popular (and free) tool that monitors what is popular all around the world is Google Trends.
Using Google Trends, you can not only compare two topics to see which one is more popular, but also check what's trending around the world on the tool's main page. For example, a few days after Valentine's Day, Google Trends showcased popular questions people were searching for related to love. They also featured the most popular searched words (flowers, which should come to no one's surprise), in addition to the most searched romantic comedies by state. This kind of information can serve as an inspiration for next year's Valentine's campaigns as well as other seasonal activations you're planning.
The tool also provides information on people's interest in a specific topic over time. You'll see in the example below that the term Royal Baby shows a significant spike beginning the week of April 21, 2019, when everyone was discussing the birth of Prince William and Kate Middleton's third child, Prince Louis.
Once you have your inspiration and are ready to utilize upcoming events and holidays in your social strategy, make the most of a marketing calendar. Doing so makes it easy to plan and organize your marketing campaigns, content, budgets, and goals, around the events that you want to mix in with your brand.
Incorporate trending memes
On Twitter in early January 2020, there was one meme you couldn't escape. It was a GIF of Kobe Bryant talking to his daughter Gianna at a basketball game, mixed in with witty tweets about what we thought they could be talking about other than basketball.
Fast forward a few weeks, and that GIF meant something different to a lot of people. Following the death of Kobe and Gianna on January 26, 2020, people started tweeting that GIF out as a way to remember the father-daughter bond they shared over basketball, instead of funny quip like they were just a few weeks earlier.
This GIF, though heartbreaking, is a good example of how quickly a trending meme can go an entirely different direction. As a brand looking to jump on a trend, make sure you know the full context of the meme, as it can quickly become controversial.
An example a lot less heartbreaking is the meme that took Twitter by storm last year… Brittany Tomlinson, otherwise known as Kombucha Girl, trying the popular beverage for the first time.
Originally posted on Tik Tok, you couldn't go on any social media platform in 2019 without seeing the viral meme in action. Brands were quick to jump on the trend, and one brand that did it right was BarkBox.
The tweet was short, to the point, showed they're up-to-date on internet culture, while also remaining relevant to their brand. If you wanted to get super creative, you could implement a social media contest asking your audience to come up with the best captioned meme for your brand and get that sweet UGC.
Utilize current holidays
As previously stated, it's in your brand's best interest to utilize current holidays and the topics that trend alongside them, as they're a great time to launch holiday marketing campaigns that focus on your brand or service on all your social platforms.
Whether it's Valentine's Day, Mother's Day, or Christmas, your customers will be looking for deals and potential gift ideas. There are also holidays like Halloween and Thanksgiving, where you can capitalize on the changing seasons. To make the most of these holidays, consider going to social media to:
Update your profile picture
Post company pictures of employees celebrating
Create a DIY video
Engage followers
Promote holiday deals
Starbucks recently created a Valentine's Day-themed tweet, all about finding your "perfect match" in the form of one of their popular drinks.
Popular cosmetics brand Maybelline also took to Twitter on Christmas day to promote some of their staple products that customers could use to create a traditional holiday makeup look.
Jump on trending hashtags
No matter where you are in the world, there's always a story that is taking over the news cycle. And chances are, there's a trending hashtag to go with it. When you jump on this hashtag, there's a good chance your brand will get noticed and will help you sell better online.
Twitter makes it easy to see trending hashtags, especially ones specific to you and your region: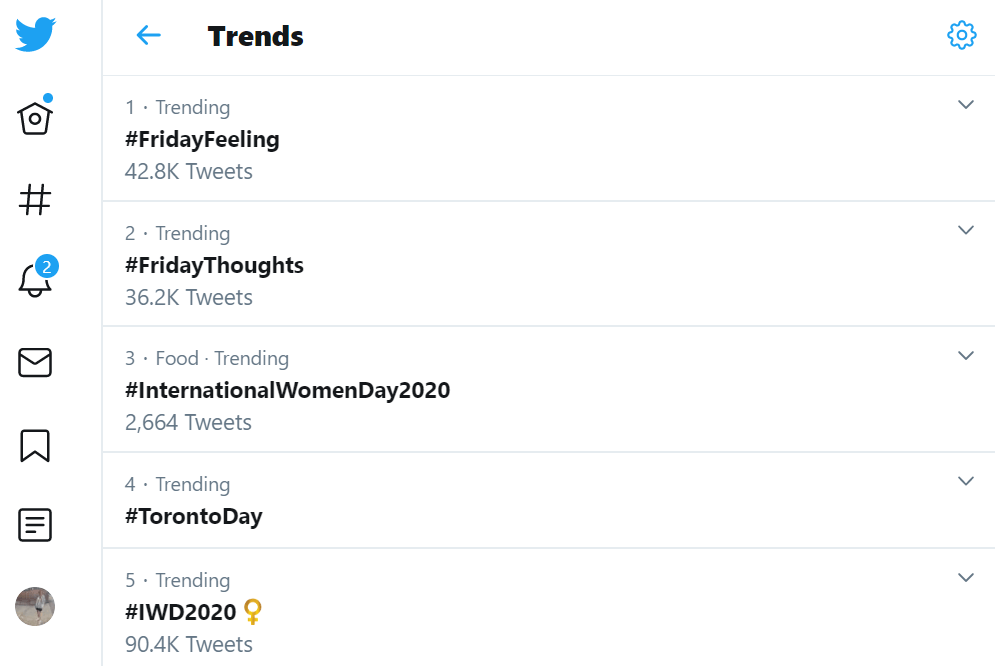 Once you find a relevant hashtag, make sure to do so in a way that is relevant to your brand or business, and consider taking a humorous route or simply posting a funny meme.
There is, of course, a wrong way to jump on a trending hashtag. For starters, you'll want to avoid stories that are too controversial, like anything related to politics or religion. Also, never take advantage of a tragedy, as it can make your brand come off as distasteful. Basically, any hashtag that features #RIP is best for your brand to avoid.
An example of a brand that had to make a fast decision is Planters, who had created a Super Bowl ad surrounding the funeral of its brand mascot Mr. Peanut after dying in a car crash. They came to the right choice of pausing their #RIPeanut campaign for the Super Bowl as a response to Kobe Bryant's death, which occurred a week before the big game. Even though the hashtag gained massive momentum on social media, it wasn't worth the potential backlash.
A brand that was thoughtless in regards to a celebrity death? Maker's Mark. The official Twitter page of the alcoholic beverage showcased an image replacing its distinctive red top on its bourbon with one that was purple to honor Prince with his signature color. Only problem… Prince didn't drink alcohol.
Fans were quick to point that out to the brand, but alas, the tweet wasn't deleted.
There's a topic for everyone
No matter what industry your brand falls within, there's always going to be something for you to trendjack, whether it be a meme, holiday, or trending topic.
When doing so, make sure you're reaching your audience on a personal level, not taking anything too far, and remaining authentic to your customers. If done right, you'll be able to create word of mouth around your brand and reach new customers. Then brands and pop culture unite as one, beautiful things can happen. However, you could also become the laughing stock of an entire social media platform. Tread lightly!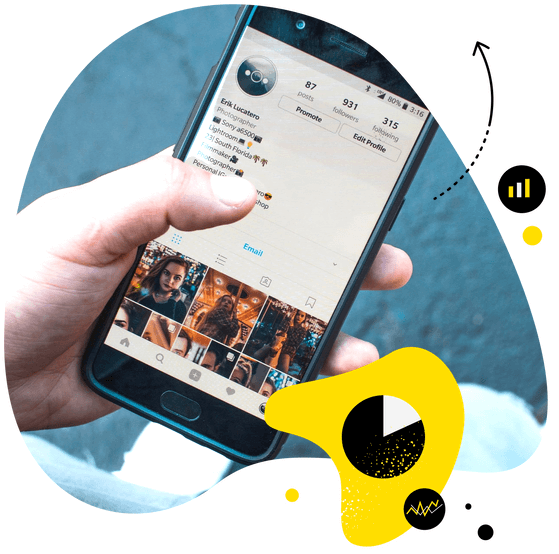 Social media management
Manage unlimited Facebook, Instagram, Twitter and LinkedIn pages in a single inbox. Track competitors and improve performance using simple dashboards.
Try NapoleonCat free for 14 days. No credit card required.