When looking for a new job, many people ask about the salary, vacation days, and working hours. Employers tend to boast about the location of the office, happy hour activities, and office pups.
As cute as dogs are, the most important work conditions are often not boasted about online. What we often don't see discussed about company culture is how the work is communicated, and how the employees who currently work there feel.
Workplace culture should align with every employee's values and ethics. Ideally, the work a person does should make them feel fulfilled and feel a sense of purpose. Workplace culture is an important piece to fostering positive feelings within your employees and in turn, improving efficiency.
In this article, you will find out the significance of showing off your company culture online and techniques to capture the hearts of prospective employees who, if happy, become great brand advocates.
What is company culture?
Company culture refers to the set of rules regarding behavior in a workplace. It goes beyond just agreeing on the dress code; it is made up of the values, beliefs, underlying assumptions, attitudes, and behaviors shared by a group of people.
A company's culture may be deliberately cultivated, or it may result from the accumulation of decisions made over time.
Some companies prefer a team-based culture that emphasizes employee participation on all levels, while others have a culture where formal, traditional, or hierarchical management is valued.
Everyone has different preferences and thrives in different environments, so it is essential that the individual is satisfied with the company culture to be able to grow and develop at the workplace.
What makes up company culture?
Many people tend to mistake perks and benefits, such as ping pong tables and pizza Tuesdays, for company culture. Even though they make work more enjoyable, they are not a substitute for strong cultural values.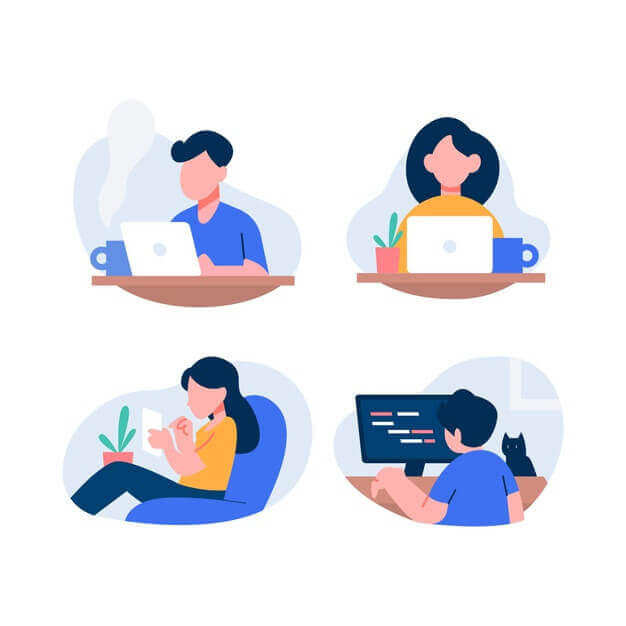 Here are several factors that truly constitute company culture:
Integrity
The mission statement, and what it means for the employees and customers.
How transparent the state of affairs are within the organization.
What steps the company takes towards equality, diversity, and inclusion.
How the company gives back to the community.
People
What the relationship between teammates, executives, and departments is like.
How the company engages, recognizes, and supports employees.
How employees, especially management, handle conflict.
How much room for growth there is within each department.
Whether or not employees are encouraged to improve in their profession and continue their training.
Practices
What the day-to-day work environment is like.
How flexible the company is regarding remote work or scheduling.
What is considered as a work-appropriate dress code.
Which tools are provided to the team.
People spend about a third of their lives at work, and the definition of working from home has become a little murky these days, so at times it might be more than a third. It's vital to ensure that the environment in which you spend so much time provides quality professional life.
Workplace culture impacts everything, from interactions with colleagues and customers to career satisfaction and mental health.
In turn, career satisfaction improves productivity benefiting the company as well. It's a proven social science that this is good for business — this includes high talent retention and an increase in company profit. It's a win-win for both sides.
On the other hand, an inappropriate work culture can dampen one's motivation and even negatively influence a person's wellbeing. The company itself will see a high turnover rate with their staff and typically a stagnant bottom line.
How to show off your company's culture on social media
There's no single source that can reveal all the truth about a company besides one's own experience. However, it's possible to shape a pretty good image of workplace culture using online resources — something companies should be aware of and use to their benefit.
There are many ways you can showcase how your company handles matters involving employees to attract a workforce that aligns with your culture. Here are two, based on how job seekers touch base with your company before an interview.
LinkedIn
LinkedIn is a great place for both job seekers and employers to get some essential information. For example, the former could connect with the employees who already work at a company and DM them through LinkedIn and ask for sage advice.
But even before that, they can look at a company's profile and gauge certain information about its culture. Considering LinkedIn is the number one social media platform for B2B professionals, optimizing your company's profile is a good investment.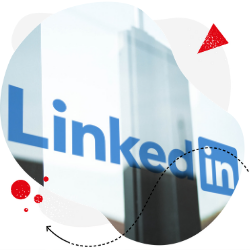 LinkedIn management tool
Craft and schedule your LinkedIn posts, monitor comments, and analyze your performance. All in one place.
Try NapoleonCat free for 14 days. No credit card required.
Here are a few suggestions for you to make this an easy recon, rather than a quest:
About section
It goes without saying, job seekers need to know who you are and what you do. Add your mission statement and some information about the size of your team, when it was founded, and what sets you apart from your competitors.
Pictures
Yes, you may have the usual branded images related to your product or service. Adding images of your employees at work (with their consent) can help job seekers paint a picture of your office, dress code, and a peek into team life.
Posts
There's a lot of content you can share to keep the posts section alive; it helps to showcase what kind of projects your company is working on at the moment, as well as where you stand on matters in your niche and outside of it. Following the example of NapoleonCat, you can highlight your current collaborations and events.
Remember to do the same with Glassdoor or Indeed. Potential candidates are also having a look there.
Other social media channels
Many companies have social media accounts these days that are useful for building a brand image. Companies with a strong work culture have been sharing images of their offices, employees, daily activities, and even how they operate during quarantine/lockdown.
This content can help potential employees draft a picture of a workday in that company and help decide if they would like their future career to look like that.
A few things to make sure you share on your social media to attract quality talent:
Mission statement
Companies who show off their mission statement loudly and proudly let future employees know what the long-term goals are going to be tied to.
The ethos of your work should effectively guide the culture, so if it's not clear it won't attract people who feel passionate about the same goals. Patagonia is an example of a company that is notorious for its firm mission statement and it is reflected in the work that they do and the team that they have.
Engaging content
Employees who can easily share their brand's content can help the company gain exposure in a compelling way. To job seekers, they'll see a variety of the latest social media approaches if employees are jumping on live streams to talk about your new product. If you're successfully working with influencers in your industry, this is also something to broadcast far and wide.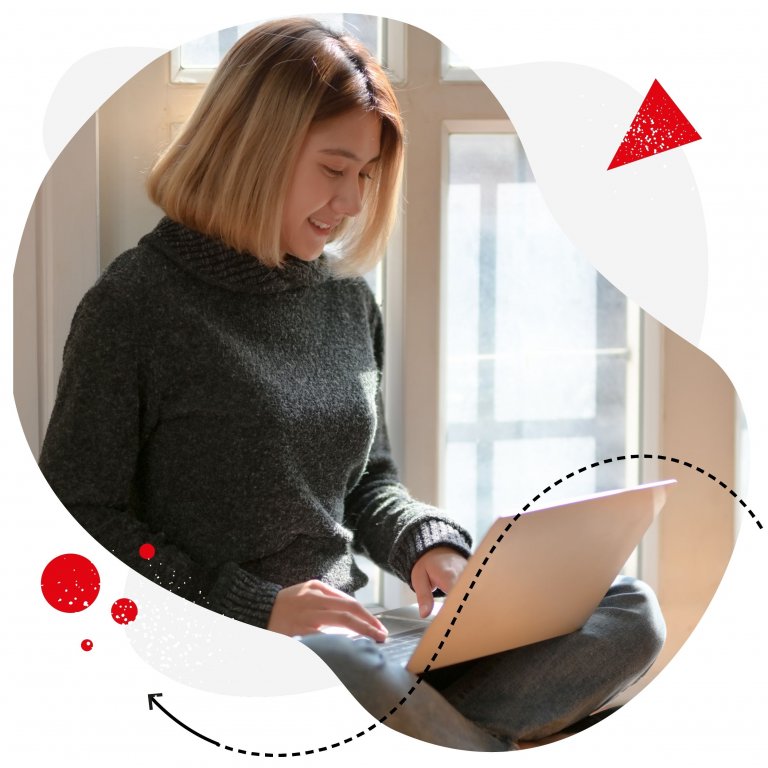 Create engaging content in seconds
Create and schedule social media posts for Instagram, Facebook, Twitter, LinkedIn, and Google My Business – all in one place. Try for free:
Try NapoleonCat free for 14 days. No credit card required.
Team activities
Team building activities are always a great idea, and they're also an easy way for your employees to promote your company culture. It works, especially if you are a product like Spendesk: virtual debit cards may not be what your employees would like to share across their social channels but the team meetings – that's a different story.
Workations to cool places are also another great way to impress your employees while still getting the job done.
Recognition  
Companies that proudly recognize the accomplishments of their team and others in the industry are attractive to potential employees. For example, the company Mailbird, who has an email app for Windows users thanked their team and their customers for their recent recognition by G2.
Final thoughts
People often overlook the importance of company culture, focusing on a great paycheck and flexible working hours as benefits. However, employers should focus on the company's unique value system, their approach to conflicts and internal politics, and what makes their working environment a good fit.
Social media content can help connect a company to someone with the same values and priorities as them. The stronger your Linkedin and other social channel posts are will bring in stronger candidates.