If you run social media profiles for your company, you're aware of all the different content types out there. It's definitely a great idea to include a good mix of photos, video, text and innovative formats like 3D posts in your content strategy, but one of them stands out in terms of effectiveness.
As it turns out, video posts do a particularly good job of engaging your audience and boosting your social media performance. You might be wondering why. In this article, we will go over the mechanics behind the format's outstanding results and we will take a close look at how you can incorporate video into your LinkedIn strategy.
Why is video so engaging?
First and foremost, video is a type of content that engages more than one of the viewer's senses: sight and hearing. The result is a need to use more brainpower to process video content compared to still images that only engage one sense – vision. This property of video content has been observed to increase the recipients' attention levels and attention span dramatically.
Have you ever found yourself in a loop of watching one Facebook video after another? That's exactly how properly constructed videos work – they not only grab the viewer's attention, but they keep it on a high level for extended periods of time.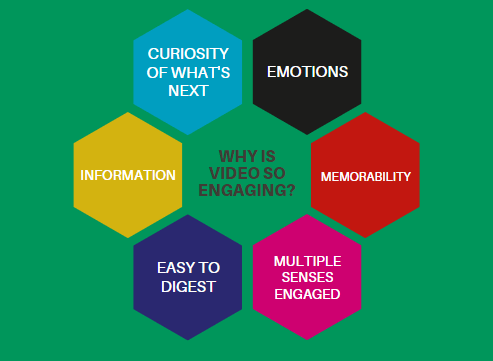 In connection to that, video gives you the unique opportunity to create a connection with your viewers. By extending their attention span, this content format provides the most space to convey both persuasive marketing and creative stories your audience can relate to.
Video is also capable of evoking emotions like no other format. If you seek to make your product or service more appealing to web users, video is the content form to go with, as it has been proven that emotions drive purchase decisions far better than rational triggers.
Finally, let's not forget about the informational aspect. It is far easier for internet users to digest information while watching a video than when reading. Just look at the popularity of 'How-to' videos – this speaks for itself. Content that is easy to understand is also more shareable – we are all much more likely to share content that has clear value, which is often the case with videos.
Is publishing video on LinkedIn worth it?
Throughout the last couple of years, LinkedIn has been playing catch-up with other social media platforms in order to keep its number of active users growing. As an effect, the platform has become more similar to its more recreational competitors in a number of ways.
The launch of LinkedIn video back in 2017 is a good example of such changes. Since then, the format has been growing more and more popular within the service.

Let's look at some statistics:
51% of video marketers have used LinkedIn video in their campaigns.
84% of those marketers found it to be an efficient way to grow business online.
Almost 61% of surveyed marketers planned to use video content on the social platform in 2019, which means a 6% rise compared to the previous year.
There's no doubt that video is a powerful content format that should be part of your marketing strategy. Let's take a closer look at how to make the most of video marketing on LinkedIn.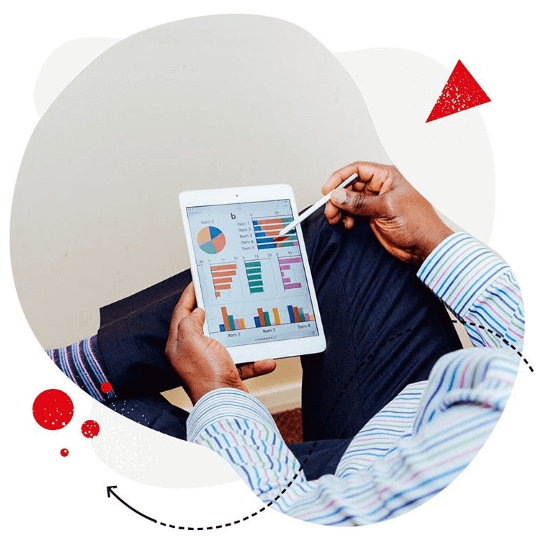 Social media management
Manage unlimited Facebook, Instagram, Twitter and LinkedIn pages in a single inbox. Track competitors and improve performance using simple dashboards.
Try NapoleonCat free for 14 days. No credit card required.
What types of video should you publish to LinkedIn
You probably know that some of the most popular videos on Facebook, Instagram and Youtube are the funny ones. LinkedIn is another cup of tea, though. You need to carefully choose the right topics if you want your LinkedIn profile to shine.
Let's dive into the list of the most effective types of videos you can publish to your LinkedIn account or company page.
1. Industry Insight Videos
LinkedIn is the perfect place to connect with professionals. If you want to be taken seriously on this platform, you need to show your audience that you are indeed an expert in your field. There's no better way to achieve this than by publishing informative videos about your industry to demonstrate your up-to-date knowledge and deep understanding of the rules that govern it.
2. News Videos
Social media marketing is a dynamic field where your reaction time to news and changes really matters. Make sure to follow industry news and share them on your LinkedIn as videos if possible. This way you'll demonstrate that you're up to date with your industry and its trends and innovations, and gain even more credibility.
3. Webinars
Growing your business on LinkedIn will likely start to go smoother if you manage to develop thought leadership around your profile. A great way to achieve this is to share your knowledge by hosting live webinars. Sharing knowledge is a crucial component to a successful LinkedIn presence and will likely make your followers and their peers come for more once they discover your potential!
4. Event Videos
Do you attend industry events? Or maybe your company organizes some of them? If so, make sure to always record videos from events big and small, and share them on LinkedIn after applying some post-production magic. Industry events are a great platform for networking, and sharing videos that show your contribution to industry gatherings will improve your image of a leader in your niche and potentially boost your brand awareness.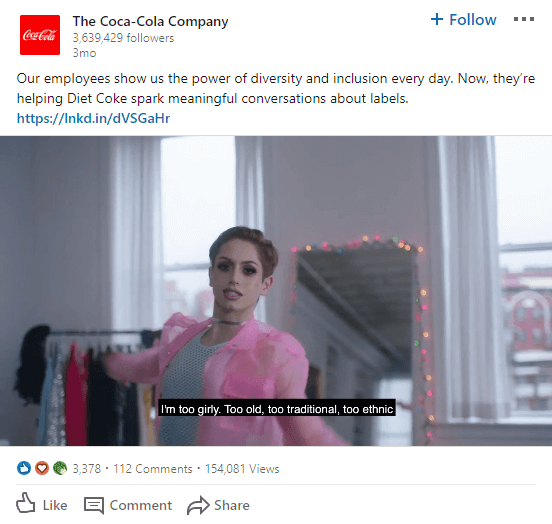 5. Company Intro
If you seek to improve your brand's reputation as an employer, this type of video content should help you attract new talent to your company. Use short videos to tell inspirational stories about your brand or product, or show your potential future employees the benefits and perks you offer. Video is a powerful format when it comes to employer branding so don't miss out on it.
6. Launch Promo
The video marketing space is already full of product videos, but there's arguably no better way to amplify the launch of your new product or service. There's one thing to remember here: don't stop on just showcasing what you're launching. Focus more on explaining the novelty of your new offering and the way clients can benefit from it to achieve better results, solve problems, or address needs.
The examples listed above will help you choose the most suitable formats for your company page. Don't be afraid to experiment, just remember to keep your videos on the highest quality level that is achievable for you. This means you shouldn't only focus on including meaningful content in your videos. Skillfully optimizing the content during production and publishing is equally important.

How to publish video content on LinkedIn
You've probably noticed that social media marketing doesn't work great if your visual content is of poor quality. This doesn't necessarily mean that you have to buy expensive video equipment. If you can, hire professionals to produce videos for you. If this solution is out of your reach and you aim to do all the work in-house, it's always good to learn some of the essentials of video recording.
Once you have your video file ready, it is time to prepare for publishing it. Of course, you can upload the files to your Youtube channel and share video content by linking it in your LinkedIn updates. That's not the best strategy though, as LinkedIn native video gives you a better insight into viewer demographics and overall performance. It also performs far better in terms of organic reach.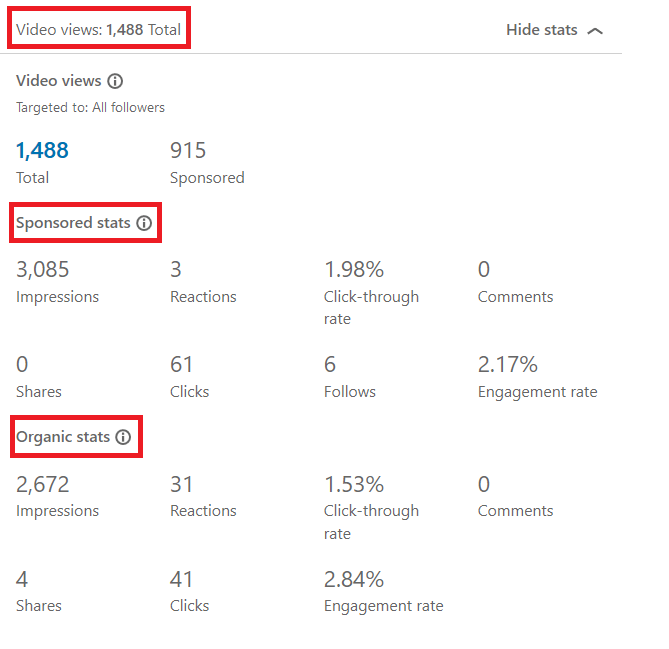 Before you publish a LinkedIn native video, make sure that the aspect ratio and file size are optimized for mobile devices and fit LinkedIn's guidelines. Keep in mind that a very heavy file may take too long to buffer and this usually discourages people from watching it.
Tip: If you want your videos to look equally good on mobile and desktop devices, experiment with square videos.
You should also consider adding captions to all your videos as sound is muted by default in the LinkedIn newsfeed and many users don't ever turn the sound on. Once you get all of this done, publish a test video on a test profile to see if everything's fine.
You're now ready to publish the final video on your LinkedIn profile or company page. All you need to do is to navigate to the 'Publish' feature on your main page and click on the video icon. When you upload the right file from your device, you may move on to adding a title and selecting a thumbnail for your video. Don't get too hasty here because choosing the right title and a relevant thumbnail may improve your video's results substantially!
Once you get this done, just fill in the post's copy and you're good to hit the 'Publish' button.
Wrap up
B2B marketing on the biggest professional social media platform is a must if you want to keep your company growing and acquire new clients and connections. Using video content on LinkedIn can considerably boost your marketing results.
Liven up your LinkedIn marketing strategy by posting videos on a regular basis. Keep your content engaging and use various topics and formats to keep your audience interested and encouraged to share your content. Good luck!