As a copywriter, I spend a lot of time on LinkedIn. I won't gush too much, but I love it. It's simple, it works and the best part is, there are no distractions. I'm not constantly fighting the urge to have a bit of a shop, play a cheeky game or find the best baby/cat memes of the day.
And it's not just me who's smitten. LinkedIn is a central part of many businesses' social media strategy. The platform's 630 million active members might not come close to the billions camped out on Facebook or Twitter, but it's not pretending to be them either.
LinkedIn is all business! And that's exactly why it works.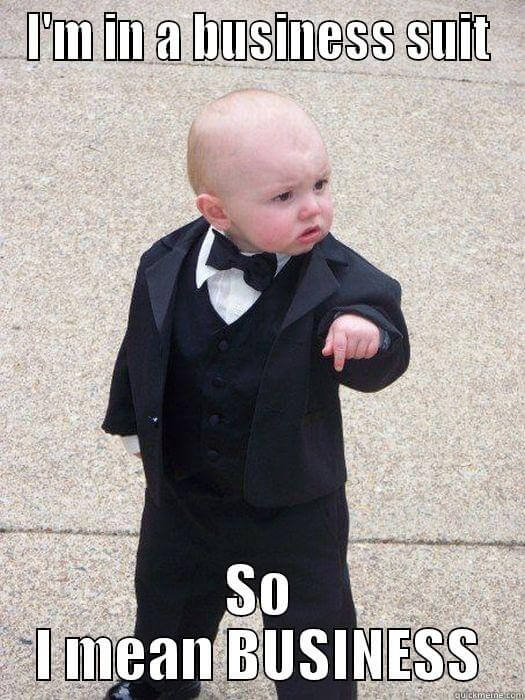 LinkedIn's niche audience and recently overhauled business solutions (e.g. the ad structure, hurray!) make it one of the best social platforms for doing business. In this article, we'll take a look at how you can use LinkedIn to…
… so you can get the most value out of the platform.
What's the difference between a Personal Profile and a Company Page?
Before we get into how to achieve your LinkedIn business goals, we need to talk about the platform's real estate.
There are two options for building your presence on LinkedIn… Personal Profiles and Company Pages.
Personal Profile
The Personal Profile is LinkedIn's main feature. Through your personal LinkedIn profile, you can build connections with other members and follow Company Pages. Without it, you can't search for and request connections with individuals on LinkedIn.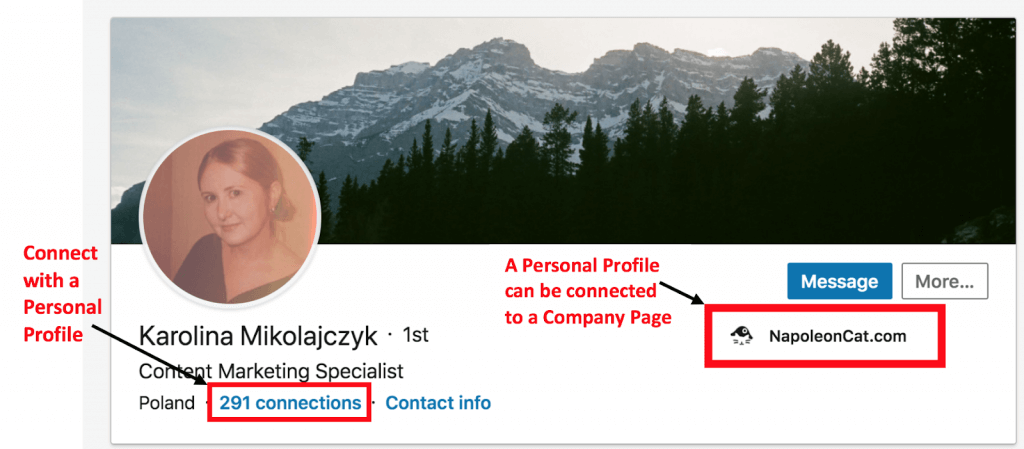 With the Personal Profile, you can post content, gain followers and get leads. So, why would you want a Company Page?
Company Page
All businesses with employees, from small to large, will benefit from having a LinkedIn Company Page. You can connect your employees to it and build an audience for your content by encouraging others to Follow it.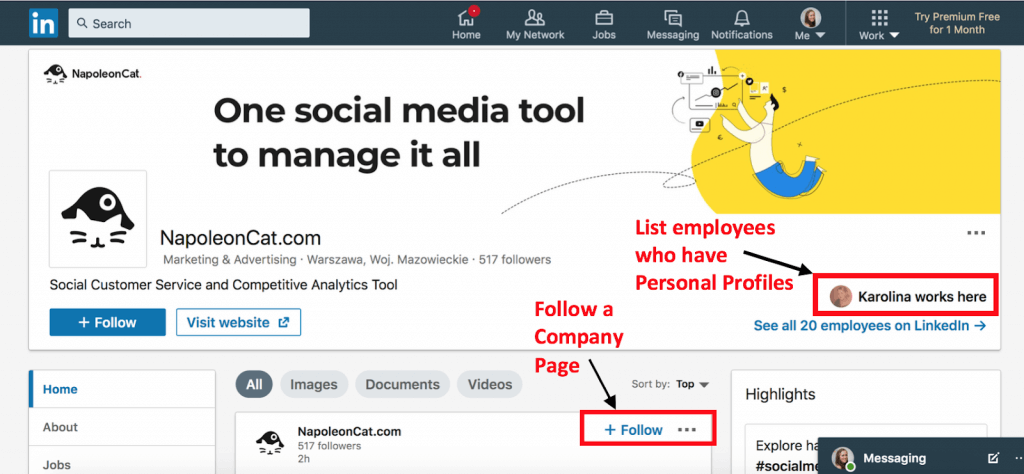 "But you can build followers and share content from a Personal Profile" I hear you say. And you're right.
But, with a Company Page, you can create Affiliated Pages that showcase subsets of your product or service offer which means you can contextualise your content marketing by posting segmented content to specific target audiences.

Pretty nifty right?
Now let's take a look at how you can use your Personal Profile and Company Page to get hiring, marketing, selling and learning on LinkedIn.
1. Hiring talent on LinkedIn
Because LinkedIn is a social network for professionals, it's one of the best recruitment resources out there.
According to LinkedIn, 90% of Fortune 500 companies used the Talent Solutions feature in 2018. With the likes of Dropbox and Siemens among their list of users, you know it's got to be good.
LinkedIn Recruiter allows you to easily and quickly:
Scout out the right candidates to fit your roles
Build your brand so talent comes to you, and
Crunch data and improve your hiring strategy from your insights
How to get the most out of LinkedIn job posts
To post a job, you need a Company Page. LinkedIn has a complete, step-by-step guide to posting jobs on the platform. To get the most out of Talent Solutions:
Connect with your employees on your Company Page before posting a job
Benchmark and adjust your salary offer using LinkedIn Salary Explorer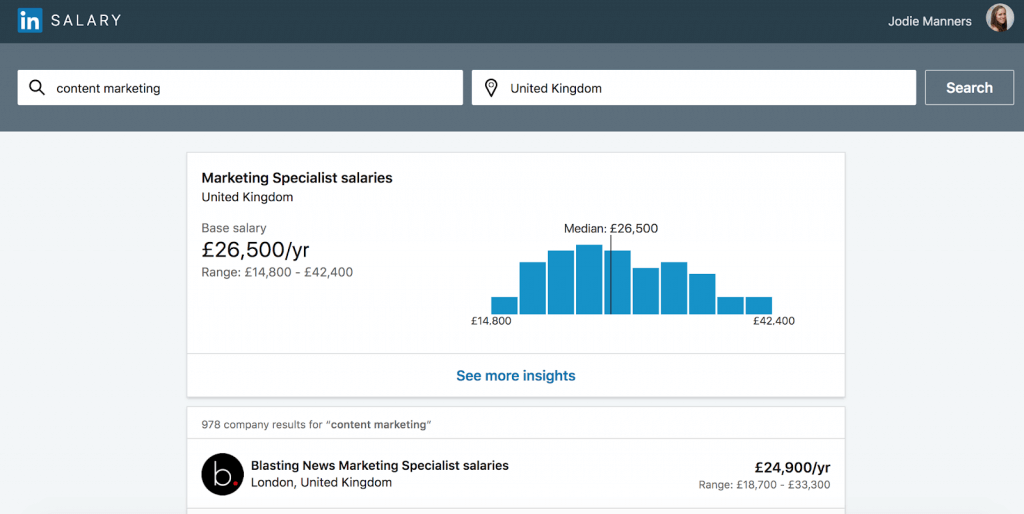 Allow applicants to apply with their LinkedIn profile and set screening questions instead of taking them to an off-platform form
Set a lower daily budget at first and use the Talent Insights dashboard to decide if you need to increase it
Use Insights to tweak your offer until you get the desired response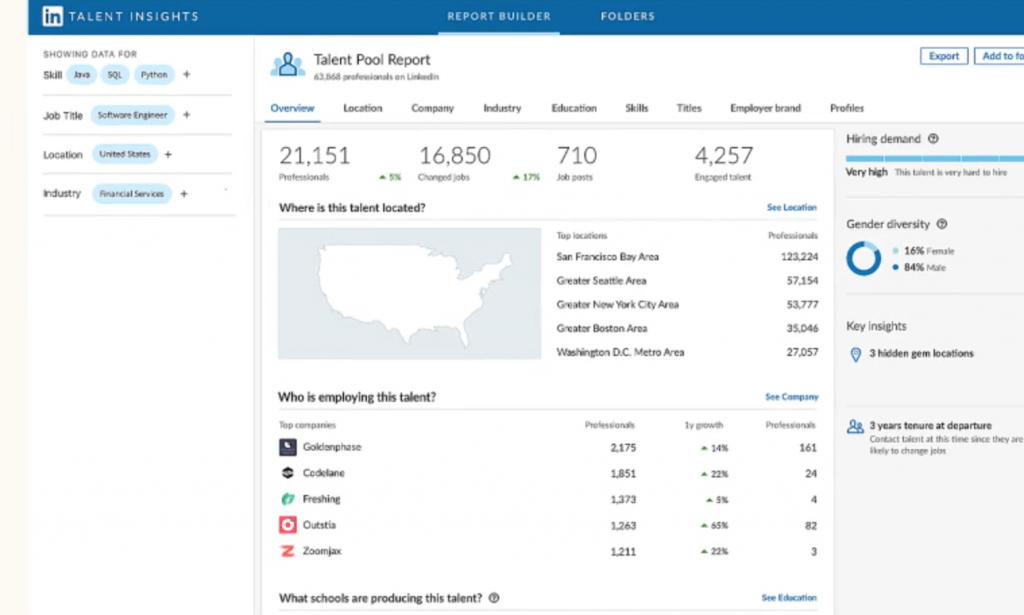 Need to post more than three jobs per year? LinkedIn suggests you'll save money by using Job Slots instead of paying per click for each post.
2. Marketing your products or services through LinkedIn
According to LinkedIn, it's the number 1 platform for lead generation.
Its professional-to-professional set-up makes it great for B2B. In fact, 80% of leads generated by B2B marketers through social media are drummed up on LinkedIn.
But LinkedIn marketing isn't just about leads. You can also use the platform to drive website traffic and build brand awareness.
But, to do any of the above well, you need to engage a large and active community of professionals. You can do this by:
Connecting with your employees and encouraging them to interact with the business's Page, which builds your network through word of mouth.
Publishing valuable content at least once per month using LinkedIn Publisher (accessed via the Home page). This content appears in your Follower's Feed and shows that you're a thought leader in your field.
Using Linkedin ads to attract followers and build awareness of your brand (more on ad types below).
Getting active in relevant industry Groups to boost your reputation among your peers.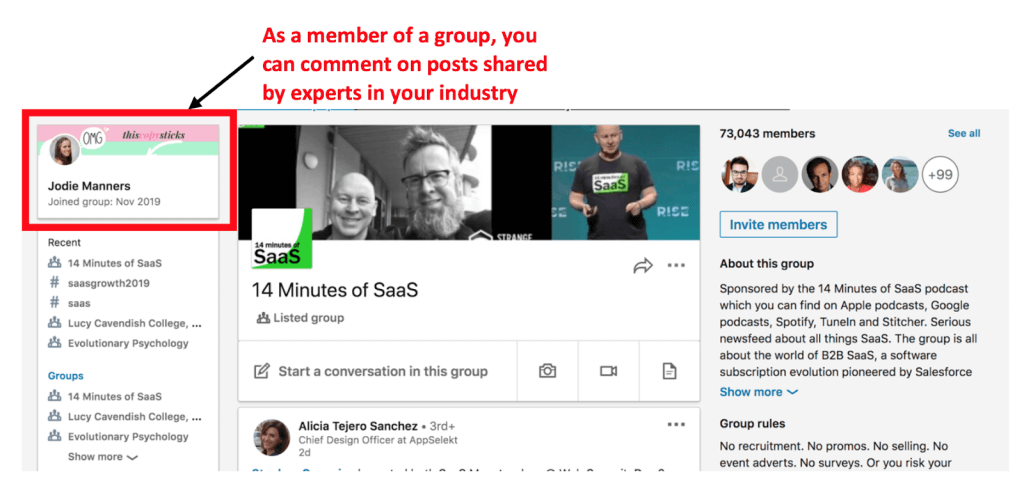 Which LinkedIn ads should you use for marketing?
When you combine a solid posting schedule with a few choice ads, you can grow faster and expand your reach on LinkedIn. Here are four of the best ads for this purpose…
Sponsored content
Think Facebook's post boost ads and you've pretty much got the concept sponsored content. They're native ads that appear in your Follower's Feed alongside content they curate for themselves.
Great for:
Boosting brand awareness
Growing your audience
Encouraging engagement
Text ads
A pay-per-click (PPC) ad that appears on the side rail or inline. They're simple enough to create and you pay per clicks or impressions.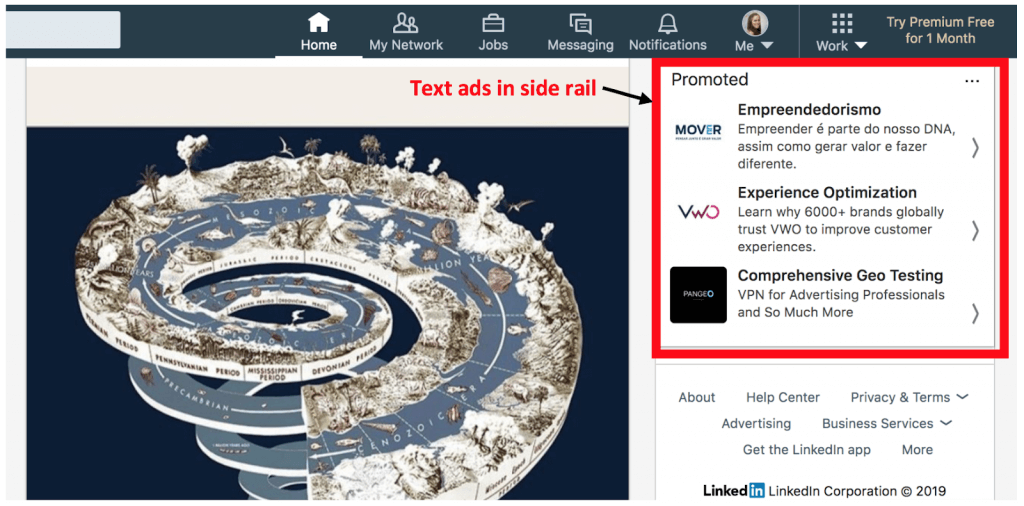 Great for:
Getting seen by niche B2B target audiences
Driving traffic to a website or landing page
Reaching quality job candidates
Dynamic ads
LinkedIn's Dynamic ads work like those of other platforms. You set your audiences and Dynamic ads automatically places your content in front of the right people.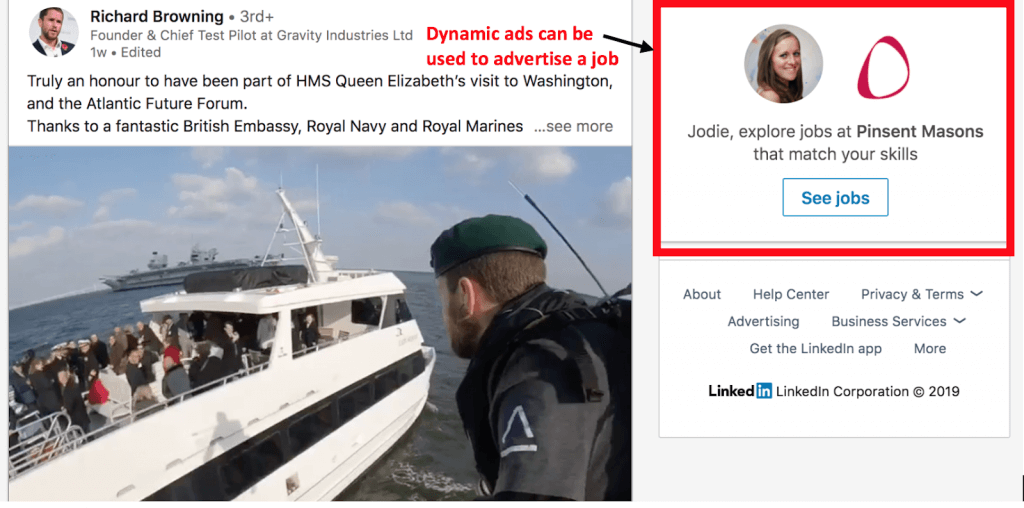 Great for:
Plugging your latest content
Driving website or landing page traffic
Reaching job candidates
Use LinkedIn's many targeting options to really optimise your strategy.
3. Selling a product or service on LinkedIn
LinkedIn's main social selling offering is Sales Navigator, a sort of LinkedIn search on steroids. With Sales Navigator (a paid tool), you can find and monitor leads and map out your strategy.
According to LinkedIn, all of this translates to a +7% higher win-rate and +33% larger deal size than using the free version alone. What's not to love about that?
And, you can further boost your social selling strategy by using the Lead Builder and Saved Search functions…
Lead Builder
With Lead Builder, you can "save" prospects as leads, which means their posts will automatically populate your Home page. When you keep up with your prospect's content, you can warm them up with regular engagements such as post 'Likes', 'Celebrations' and comments.
Saved Search
Instead of repeating the same lead searches every day, week or month just can apply Saved Search. It sets up an email alert that notifies you when new prospects match your criteria. It basically drops pre-qualified leads into your inbox.
But how do you crank it up a gear from engagement and lead-building to conversions and purchases?
Using ads!
You can use Dynamic and Text ads to highlight your offer and drive traffic to a landing page. But LinkedIn also has another trick up its sleeve… Sponsored InMail ads.
These are paid messages with CTAs that you send to your prospects. Direct them to a landing page that details your offer or book a strategy call or demo.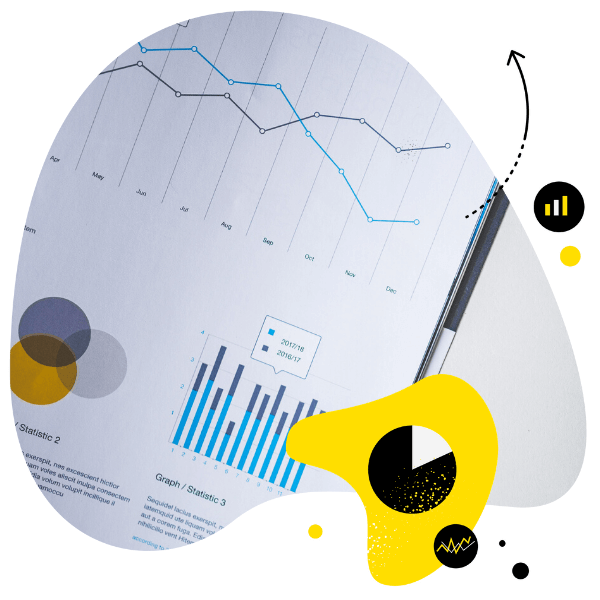 Social media management
Manage unlimited Facebook, Instagram, Twitter and LinkedIn pages in a single inbox. Track competitors and improve performance using simple dashboards.
Try NapoleonCat free for 14 days. No credit card required.
4. Learning and upskilling using LinkedIn
LinkedIn is not just a place to connect with professionals and grow your business. It's also a goldmine of information for the self-improvement-committed entrepreneur.
Linkedin Learning allows you to search by keywords. So, say you notice that a lot of your connections list data analysis or social media marketing as a skill. Rather than be left behind or join a night class, you can find the relevant course on LinkedIn Learning and complete it at your own pace.
Once completed, your new skill is added to your Personal Profile for all to see.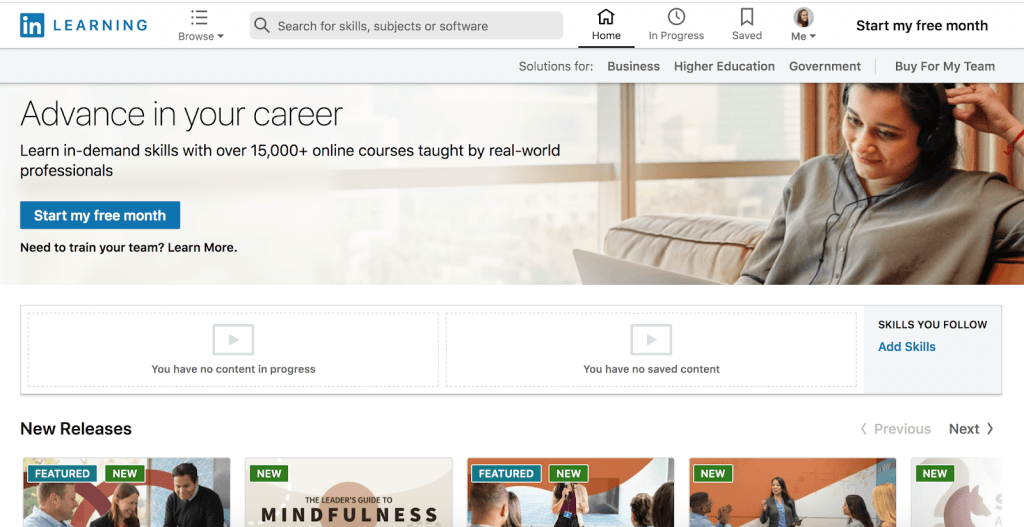 With over 15,000 courses, there's bound to be some useful stuff in there for everyone. And, if you need to train your whole team, LinkedIn Learning has you covered there as well.

Recommended courses on LinkedIn Learning
LinkedIn Learning recommends content. So you can keep up to date with the most useful information in your industry. Content is automatically filtered by:
1. What's hot in your field…

2. What's relevant to the skills you've listed on your Personal Profile…

3. What skills are in demand in your wider network…

Which makes it both quick and easy to keep yourself and your employees up to date.
Final note
LinkedIn is one of the most productive social platforms for businesses. Whether you want to build your network, hire qualified people, market or sell your offering or upskill in your field, there are a wealth of tried and true functions available to you. To get the most out of LinkedIn's Business Solutions, you need to know what's on offer and understand the best tactics to make them work for you.