Comment moderation is not an easy fit – any community manager can confirm. But it's also an important part of the sales funnel for any company present on social media – and of any social media agency's sales offer. Take a look at how the White Bits agency handles it, supported by NapoleonCat.
About White Bits
White Bits is a social media and digital communications agency handling the online presence of many brands. Their services include communications strategy, influencer marketing, paid ad campaigns, and comprehensive social media management, with content creation, engagement analysis, and comment and message moderation for clients like Volvo Car Poland, Skanska and IVECO.
With NapoleonCat, many of those tasks become easier and more efficient, even as the number of the agency's clients (and social media channels to manage) keeps rising.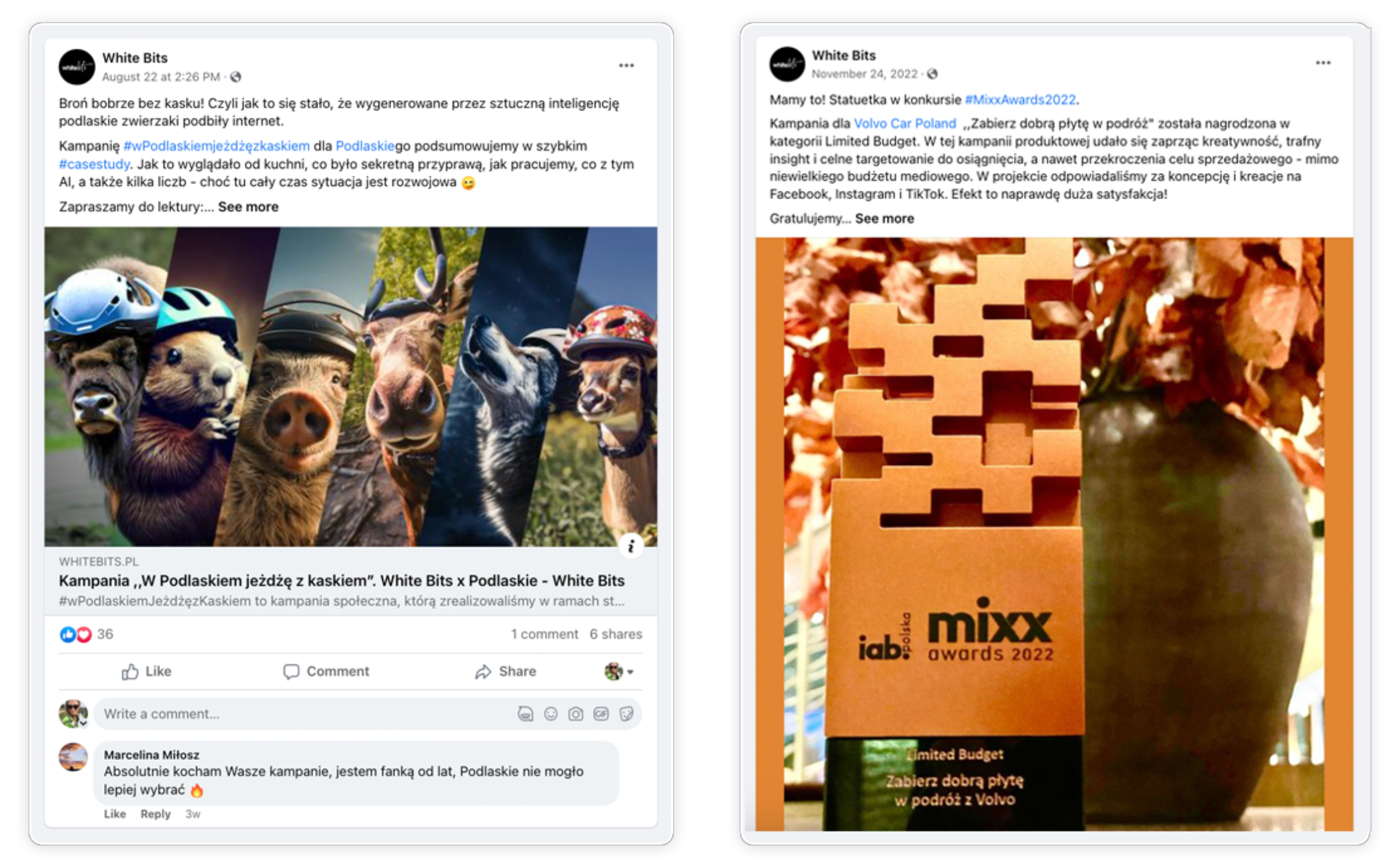 Challenge: Moderation that pays off for both the agency and its clients
Social media comment moderation brings a whole lot of challenges for agencies and their clients. And these challenges are usually directly proportional to the rising engagement on the clients' social media profiles, which is, after all, the ultimate goal for any brand.
The moderator team is usually super busy. All the busier, the more clients the agency works with at any given moment. You need to respond to messages and comments (or so-called tickets) fast and on point, often working with the client's team. But how do you optimize that process to keep the high quality of services and avoid eating up the client's budget that includes many other elements, too?
The answer is usually pretty simple – a reliable moderation and social media management platform.
Before White Bits found NapoleonCat, their team initially moderated comments using each social media platform's native tools. They also experimented with free versions of other social media management platforms. But as their client roster grew along with their team, so did their need for a tool that could support them in a more comprehensive way.
When they found out that, except for the analytical tools that the agency was actively looking for, NapoleonCat also included a social inbox where you can manage all interactions across social media platforms for multiple clients, they had to try it out.
Solution: One inbox to moderate all social media profiles
The Social Inbox in NapoleonCat lets you manage all interactions from connected social media profiles, i.e., comments and messages on:
Facebook
Instagram
TikTok
LinkedIn
YouTube
Messenger
and Google Business reviews and Q&As.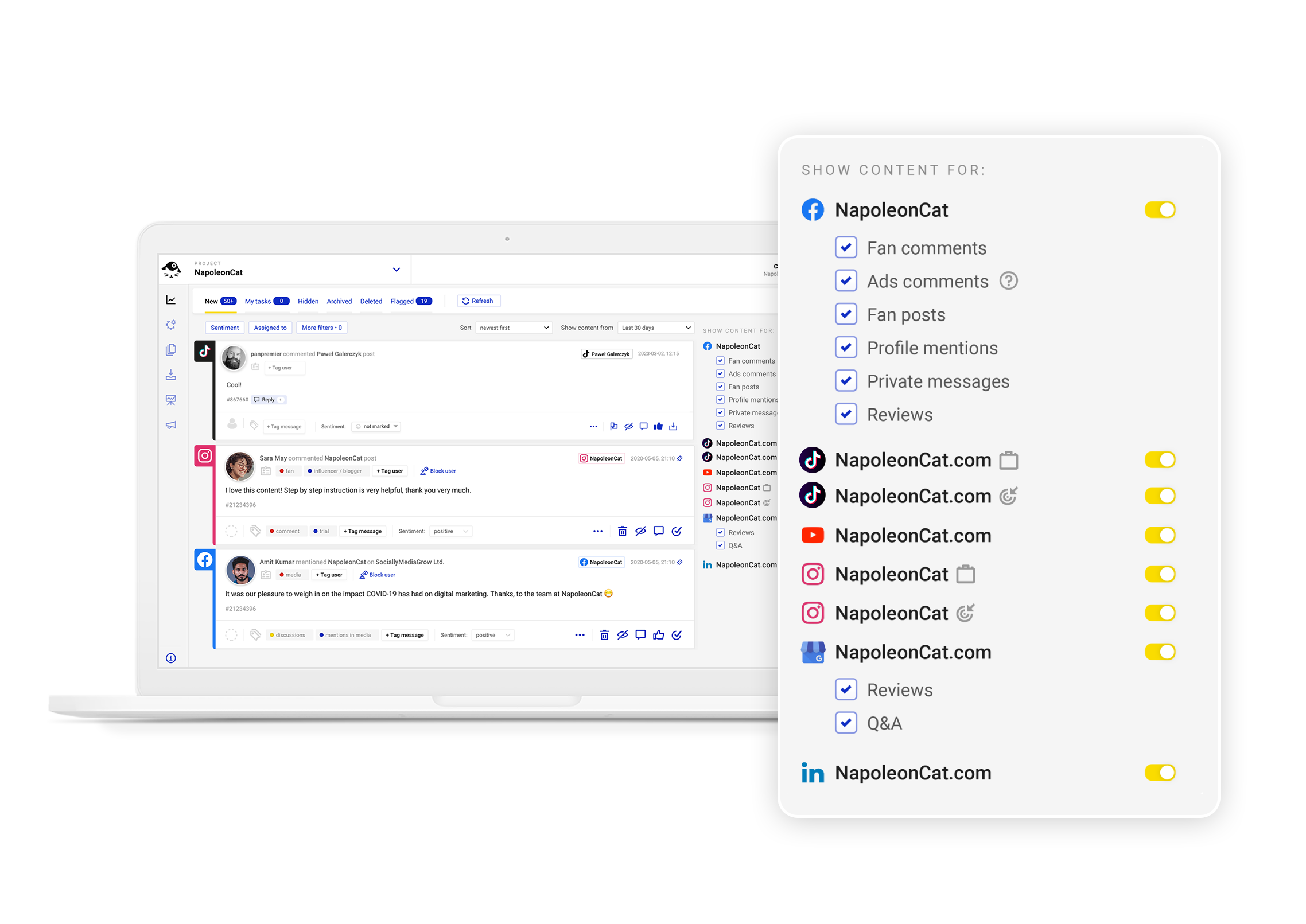 Moderators can reply to comments, remove them, or hide them, like, tag, and assign tickets to team members. All in one user interface, without wasting time having to switch between profiles.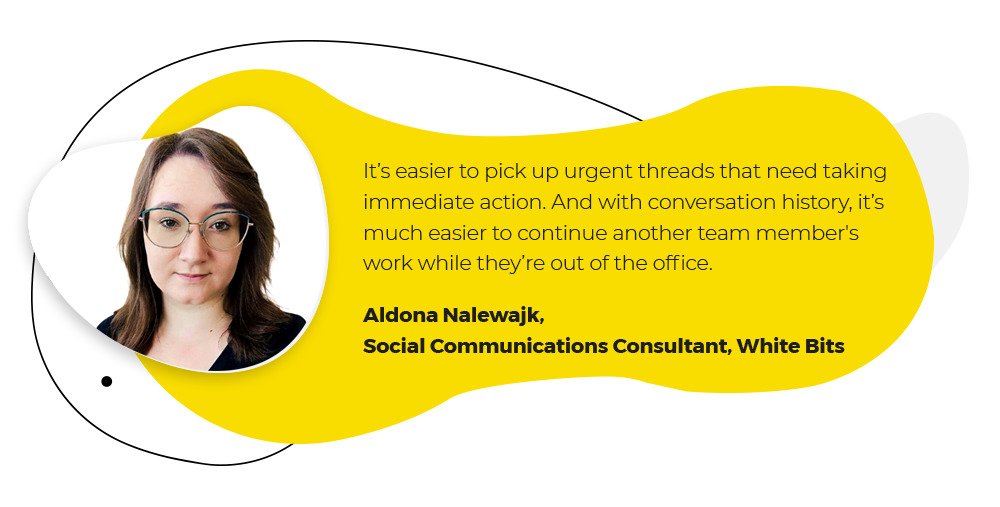 White Bits uses it in their day-to-day work.
Each moderator has a pool of clients they work with. They don't have to be directly connected to the clients' social media profiles or access their passwords – everything happens securely via NapoleonCat.
Every day, moderators browse the comment and message list, looking for ones that need immediate attention. Then they moderate them one by one – i.e., respond, hide, flag, etc.
As a standard practice, they tag the incoming tickets and assign sentiment. This makes moderating easier around specific topics and campaigns, and the client can later get a detailed moderation report.
Tagging users lets the team see at first glance whether a comment comes from a loyal customer or a troll. This makes moderation much easier, especially as new members join the team.
What also helps in transparent team communication and quickly recognizing who's commenting is the Social CRM profile creation in NapoleonCat, where you can find the entire communication history with a customer. Along with adding notes to tickets, it saves White Bits moderators many extra meetings and Slack conversations.
Tags also let you monitor how each promotional campaign is received on social media in the analytical reports White Bits creates for their clients, based on the data they have available in NapoleonCat's analytics section.
With NapoleonCat, the entire moderation across social media platforms happens in one tool, including for TikTok and both organic content and ads.
"NapoleonCat gives us the full picture of social media interactions. It's easier to pick up urgent threads that need taking immediate action. And with conversation history, it's much easier to continue the work of another team member while they're out of office." — Aldona Nalewajk, Social Communications Consultant
Results and future plans
From White Bits' POV, social media is important for their clients across the entire sales funnel, from awareness to sales. And moderation is part of that, too. A swift and relevant response to a question or comment on Facebook, Instagram, or TikTok helps start a relationship with a prospect or convince a customer to buy.
Using one clear inbox helps make quick responses a standard, including for ad comments that often include spam or negative reviews of the promoted product.
Combined with content performance, engagement, and moderation analytics, NapoleonCat hands White Bits the data and tools to report on what they do for brands in detail. And their clients appreciate the results, too – who doesn't like watching their social media engagement grow?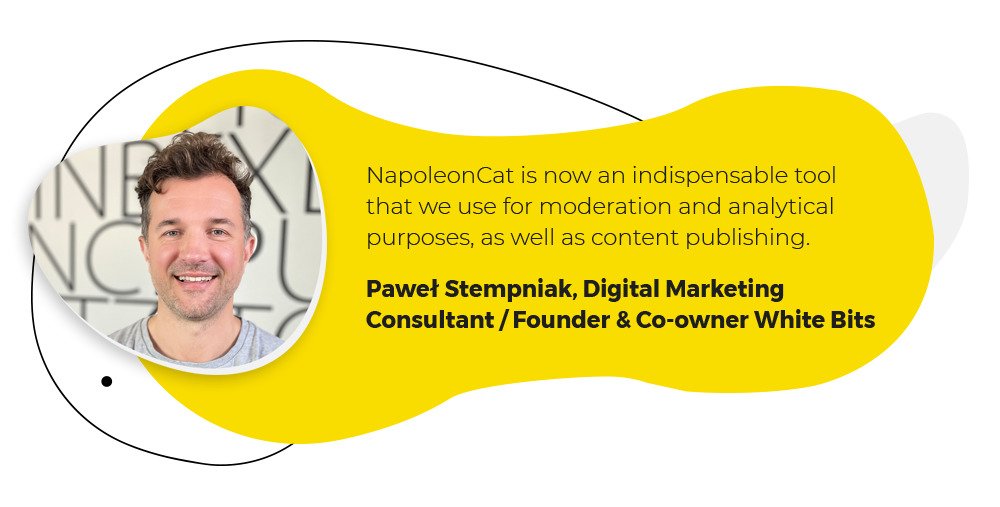 Coming back to the initial question: by optimizing comment moderation, the agency's projects, moderation being a large part of them, are actually more profitable. And the moderator team members get a tool that makes their daily work easier. Faster responses and easy social media traffic and sales tracking also directly translate into profits for the agency's clients. In other words – it's a win for everyone.
"NapoleonCat is now an indispensable tool that we use for moderation and analytical purposes, as well as content publishing. We're curious to see new capabilities of the tool and test its new uses, for example, to moderate TikTok ad comments, as we predict this social media channel to become more and more important for our clients." — Paweł Stempniak, Digital Marketing Consultant / Founder & Co-owner White Bits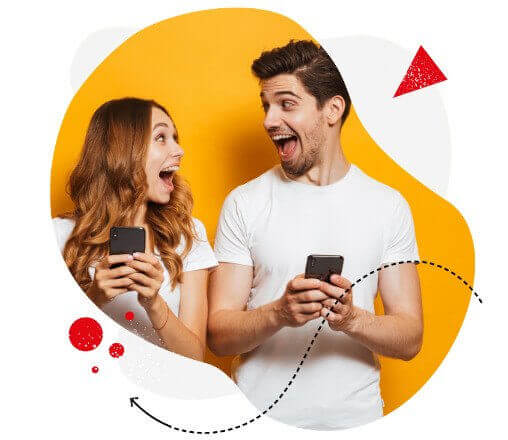 Social media management platform for teams
Moderation, automation, analytics, reporting, scheduling, and more. Try NapoleonCat and save tons of your time spent on marketing tasks. Designed specifically for teams.