Implementing social media into your customer service strategy is a winning move. Your customers receive real-time responses to their inquiries without leaving the comfort of the platforms or apps they use in their daily lives. And you come across as a business that keeps with the times and goes great lengths to meet customers' needs.
But social customer care is not just a trend or a nice to have element of your strategy. 63% of customers expect brands to make their agents available to answer questions and provide support on social platforms through comments and direct messages.
Twitter is a particularly popular channel for customer inquiries, especially in North America. Go to the Tweets & replies section of any branded Twitter account and you'll see moderators doing their best to address every mention, positive or negative. In most cases, complex issues that require exchanging personal information, purchase details, or other data are moved to a more private setting: Direct Messages.
NapoleonCat's newest product update makes it easier to manage Twitter DMs alongside other channels of social customer care. Keep reading to find out how you can use it in your social media strategy.
Why consumers love Twitter
How did Twitter become such a popular customer service tool? The answer is simple: it makes it easier for customers to communicate with brands.
In many cases, people tweet at a business when they need immediate attention. For example, inquiries regarding flight check-ins are a recurring motif on airlines' accounts. Imagine you're at the airport, looking for your check-in desk or gate. It's easy and intuitive to go into an app you're probably browsing already anyway, and ask a quick question there.
The alternatives – looking for contact information through a browser and then typing out a formal email explaining the intricacies of your situation, or calling a support line and waiting on hold forever – are as dreary as they are inconvenient.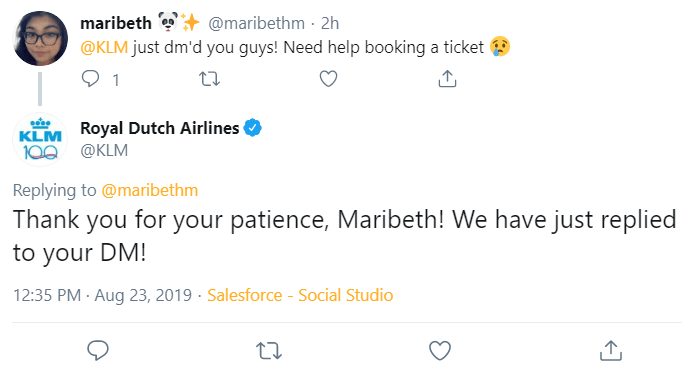 Why brands love Twitter
Customer satisfaction makes customers and brands happy, so it's not surprising that more and more brands embrace the platform as a customer service tool. Being available to answer your patrons' questions and grievances when – and where – they need assistance is a great way to soar above your competition.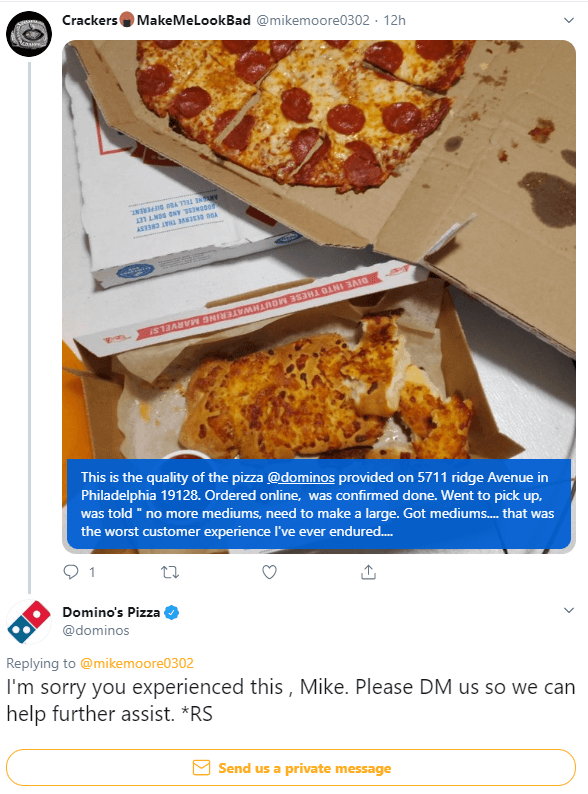 Get better at managing Twitter DMs
As much as Twitter DMs are a convenient way to serve your customers online, they are yet another channel of communication you have to stay on top of. Let's face it: multi-channel social customer care can be a challenge. It's not easy to switch between Messenger, Twitter, and other platforms and not let anything fall through the cracks.
NapoleonCat's Social Inbox lets you handle all of your social interactions with customers in one intuitive dashboard. Select which social profiles you want to include in the inbox and easily manage conversations happening across social media, including Facebook comments, fan posts, profile mentions, private messages, reviews, Facebook and Instagram dark post comments, tweets, and now also Twitter Direct Messages.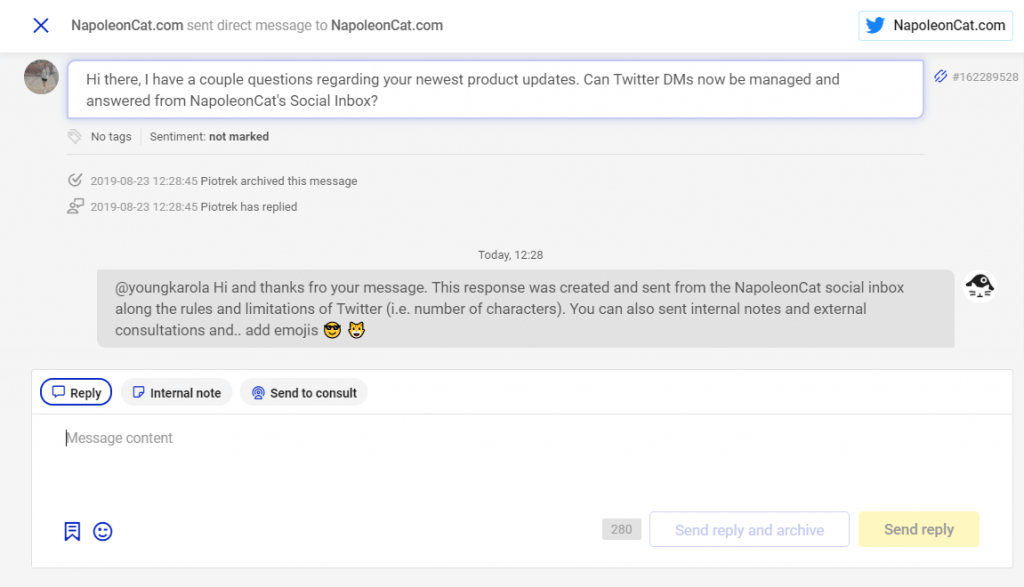 Answer customers directly from the Social Inbox and categorize the interactions: assign sentiment, tag messages and users, add internal notes.
The tool is great for teamwork – every conversation thread can be assigned to a team member or sent to a supervisor or stakeholder for review. And once all the work is done, moderation reports will give you a thorough understanding of how well your team handles customer service on social media.
Start your free trial today and see just how easy it is!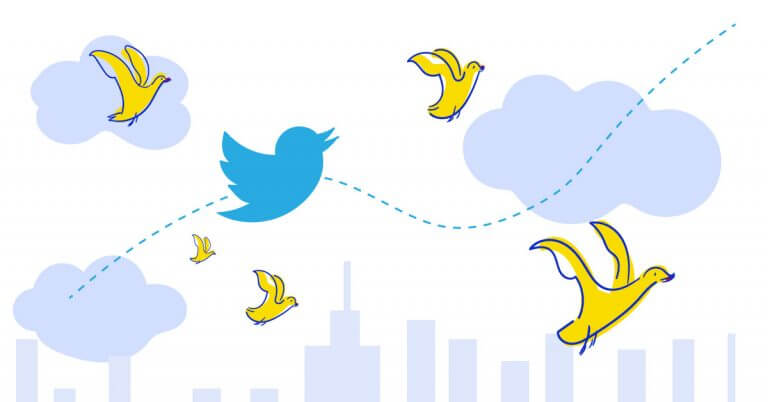 Social customer care
Deliver timely responses to customers in social media. Manage unlimited Facebook, Instagram, Twitter and LinkedIn pages in a single inbox.
Try NapoleonCat free for 14 days. No credit card required.